*Links in this article may be affiliate links, from which we may earn commission. See our Privacy Policy for full details.
Seeing the world with the one you love is priceless. We love chatting with other couples who live their adventurous lifestyles together. Every month (or occasionally twice a month!) we celebrate these folks in our interview series Where Love Meets Adventure. Today, we introduce you to another sweet duo!
---

Hello! Please introduce yourselves!
Hi everyone! We're Rachel and Jeremy from @thekiwicouple – and we've been travelling around the world. We adore cats, like making travel videos and have been to 6 continents.
When did you first start traveling together?
Our very first trip together in NZ was a road trip – getting Rachel's car from Christchurch to Auckland after Uni. It was awesome! Camping, summer and exploring our own backyard – a pretty sweet trip.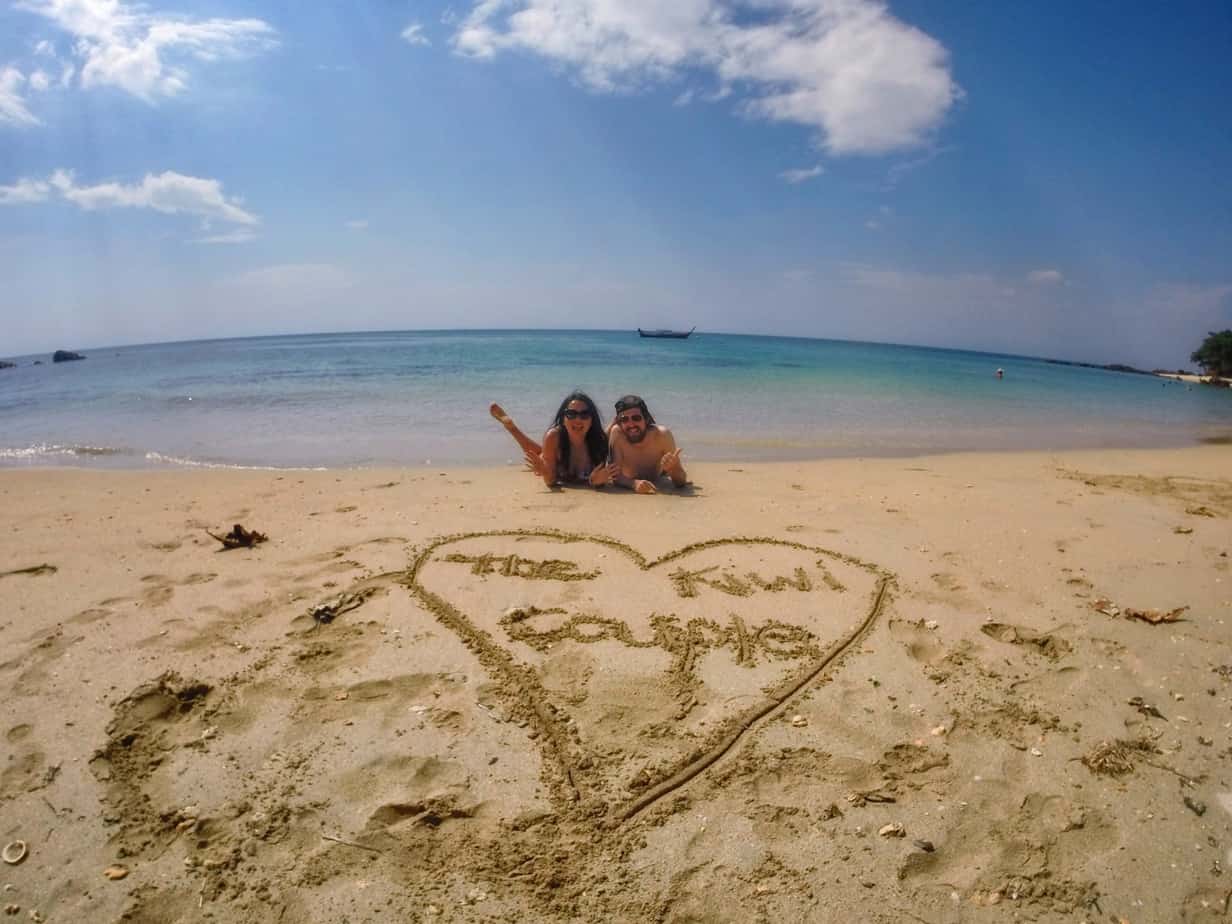 How would you describe your travel style?
We're definitely not stylish or luxurious travellers – but maybe that's just because we can't afford it! Our style is closer to backpackers, we would rather scrimp on accommodation and transport so we can splurge on experiences.
What has been the most rewarding part of traveling as a couple?
It means you never get lonely! You can be away from family for birthdays and holidays, but you always have part of your family with you. And the fact that you get to spend so much time together. We feel lucky that we've been able to spend every single day together for the last 11 months.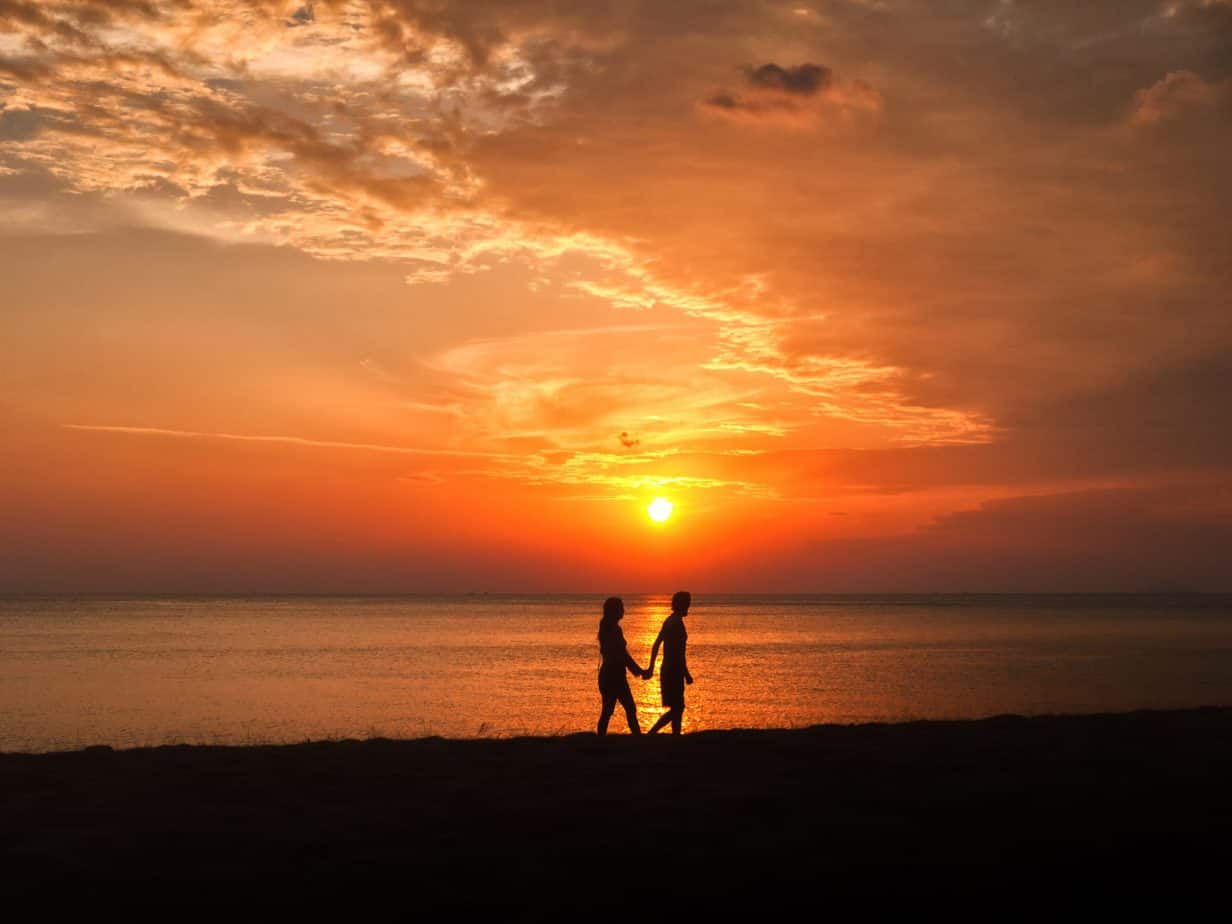 What has been the most challenging part of traveling as a couple?
For us we haven't really found it challenging. We just love it! There are times when travelling is hard, for sure. But we deal with it together, and laugh our way through it.
Have you ever had a fight on the road/while traveling, and how did you handle it?
Not major fights, we bicker but get over it pretty quickly. It's usually due to tiredness, hunger – or a combo of both! Get fed, get rest and all is well in the world.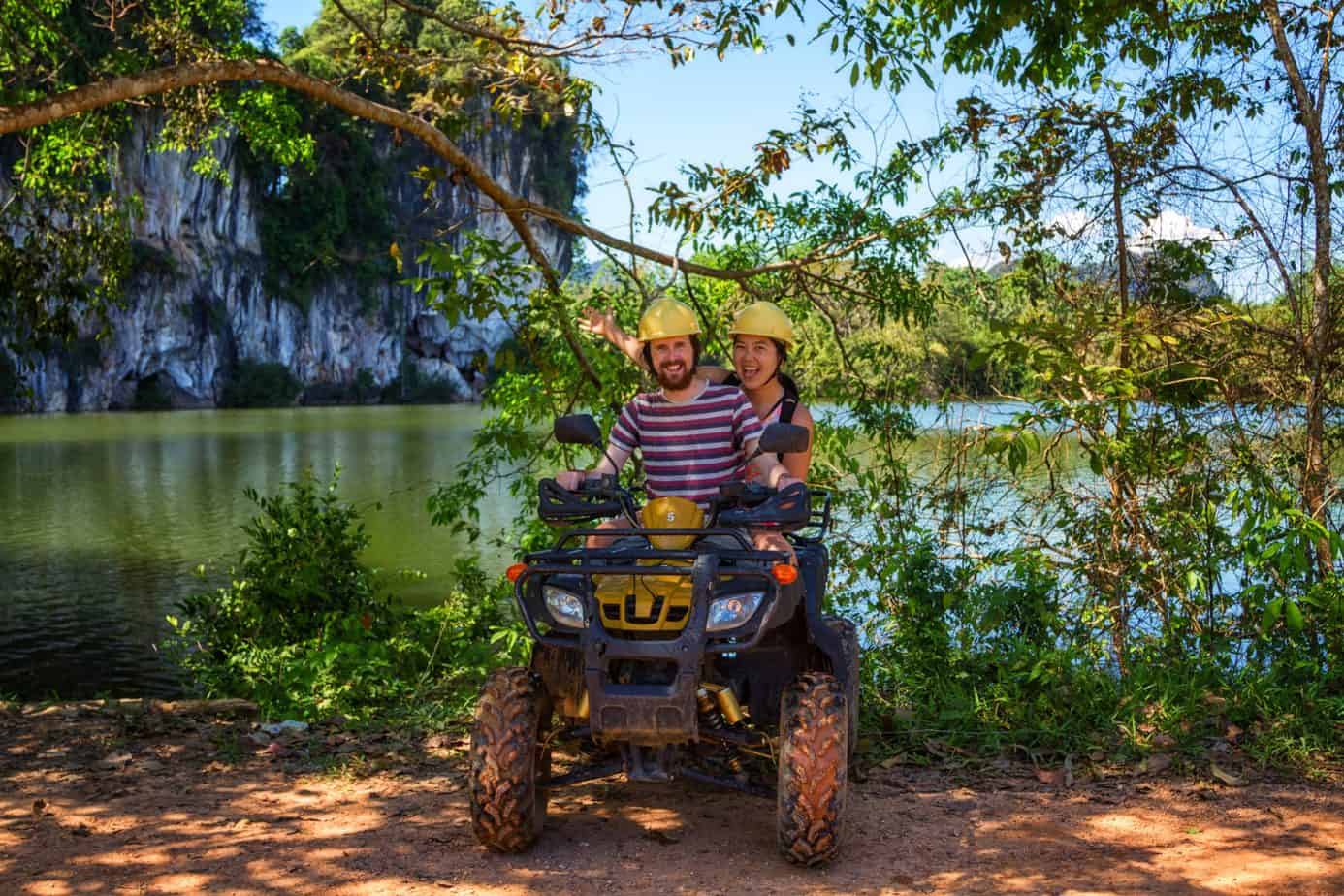 Can you share your funniest, most humorous experience traveling together?
The way that monkeys react to Jeremy – either they hate him, or they love him way too much. In Africa he was chased by a monkey – and we mean really chased. He was running at full sprint and we both thought, oh well he's getting bitten. We still don't know how he got away! But on the complete opposite end of the spectrum, he's had female monkeys be way too attracted to him! We mean following him everywhere… and touching themselves. So gross but Rachel can't stop laughing.
Where have you been that you would recommend as the top destination for couples travel?
This is so hard because it really depends on what the couple is like. For a beachy holiday we would recommend Aitutaki in the Cook Islands, it's gorgeous and the people are so lovely. For adventure, Zambia and for food/landscapes, Vietnam.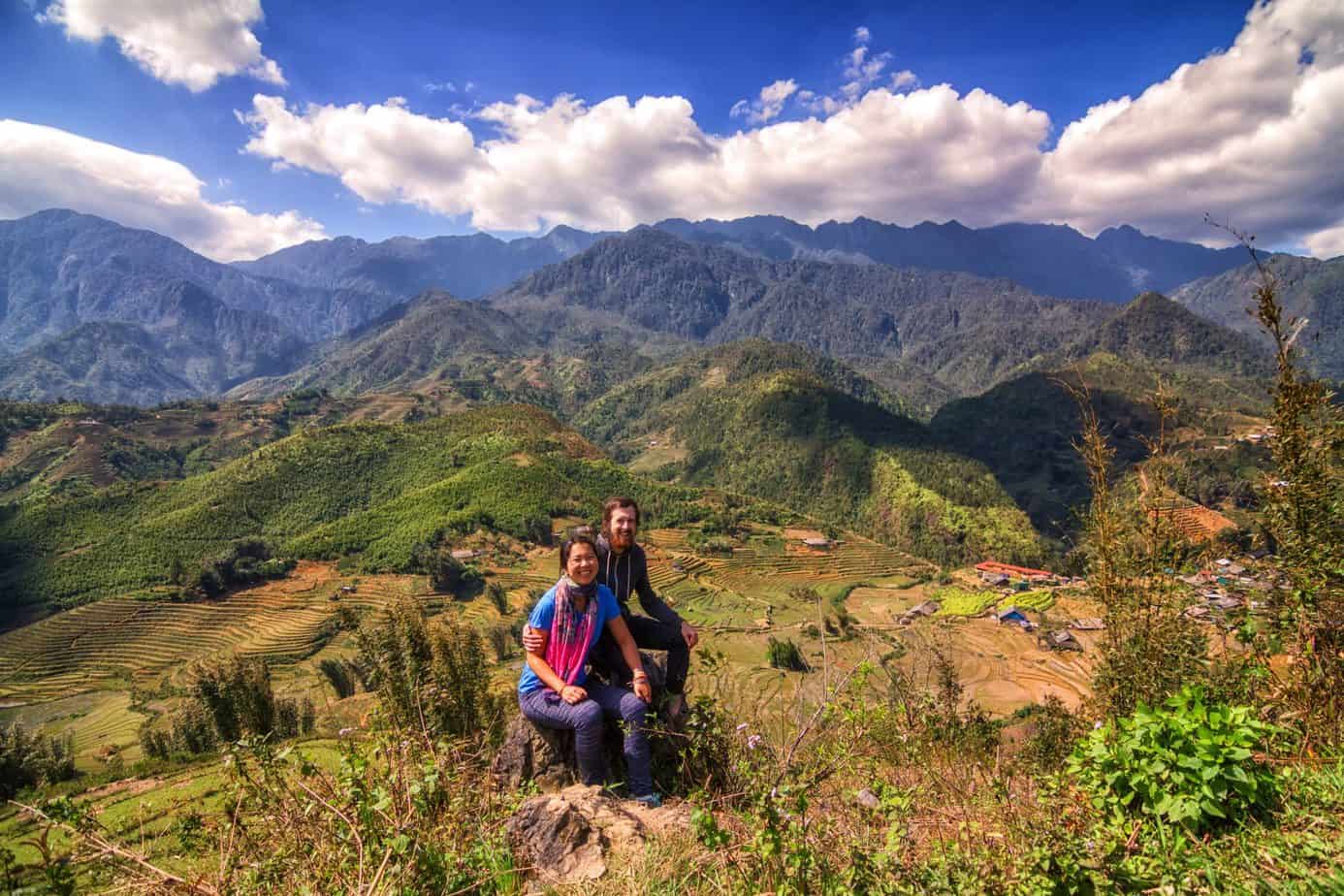 How long have you two been together?
We met at University in 2008 – that's 8.5 years together and 3 years married! Time really does fly.
Do you think your relationship would be different if you didn't travel?
We would be completely different people if we didn't travel, so our relationship would be changed.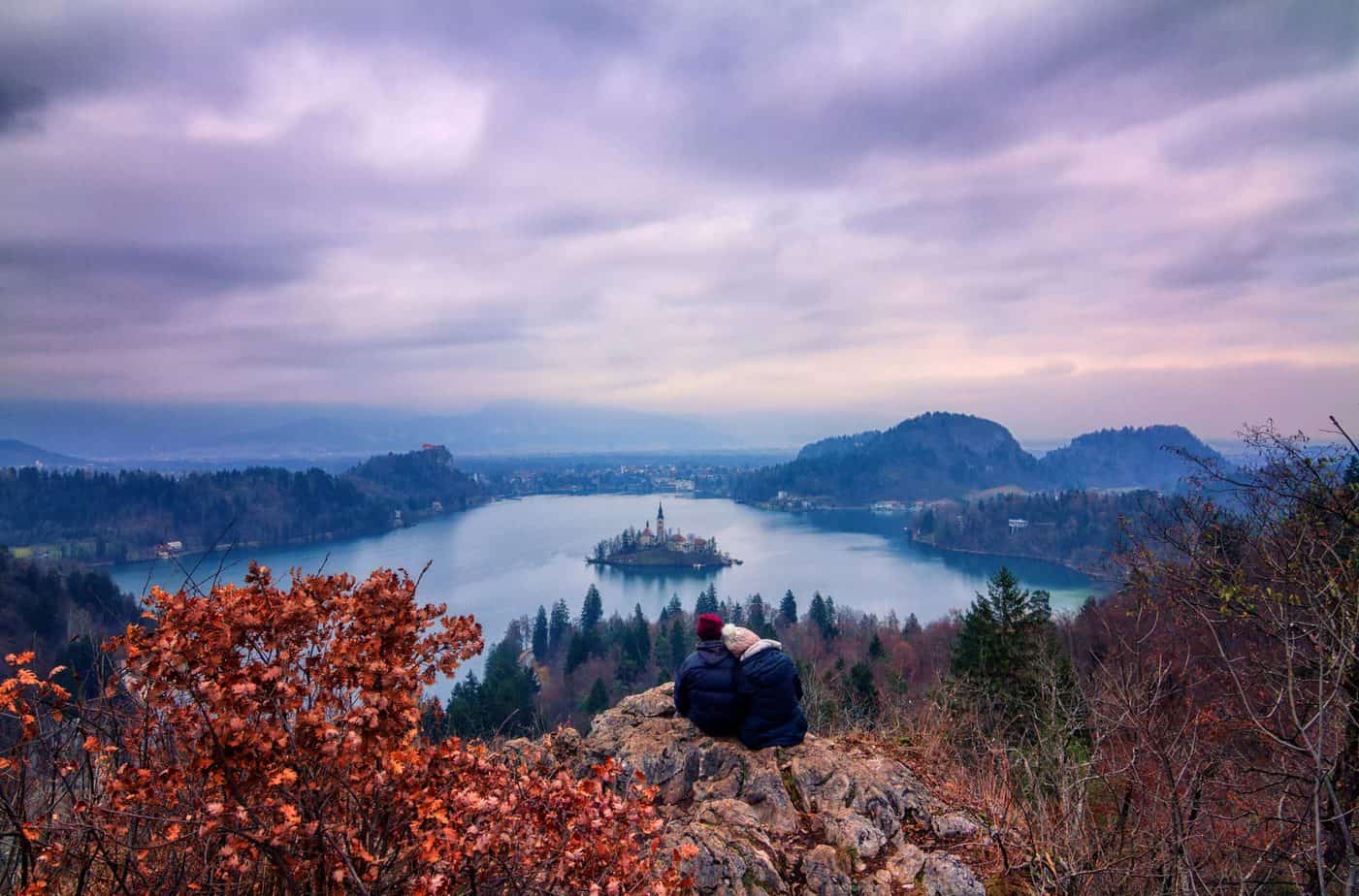 How do you define love?
Love is unconditional, trusting and putting the other person first. It's knowing that you always have a partner in crime – for the good times and the bad – no matter what life throws at you. It's supporting each other and bringing the best out of one another.
What do you think is the glue that keeps relationships together?
Friendship, trust and a good laugh.
What advice do you have for couples considering traveling together?
To laugh! Everything is better when you laugh. You can have hard times when you travel – getting sick, missing a bus, being scammed; the list goes on. But if you can laugh together and find the light, everything will be fine. You're a team, better together!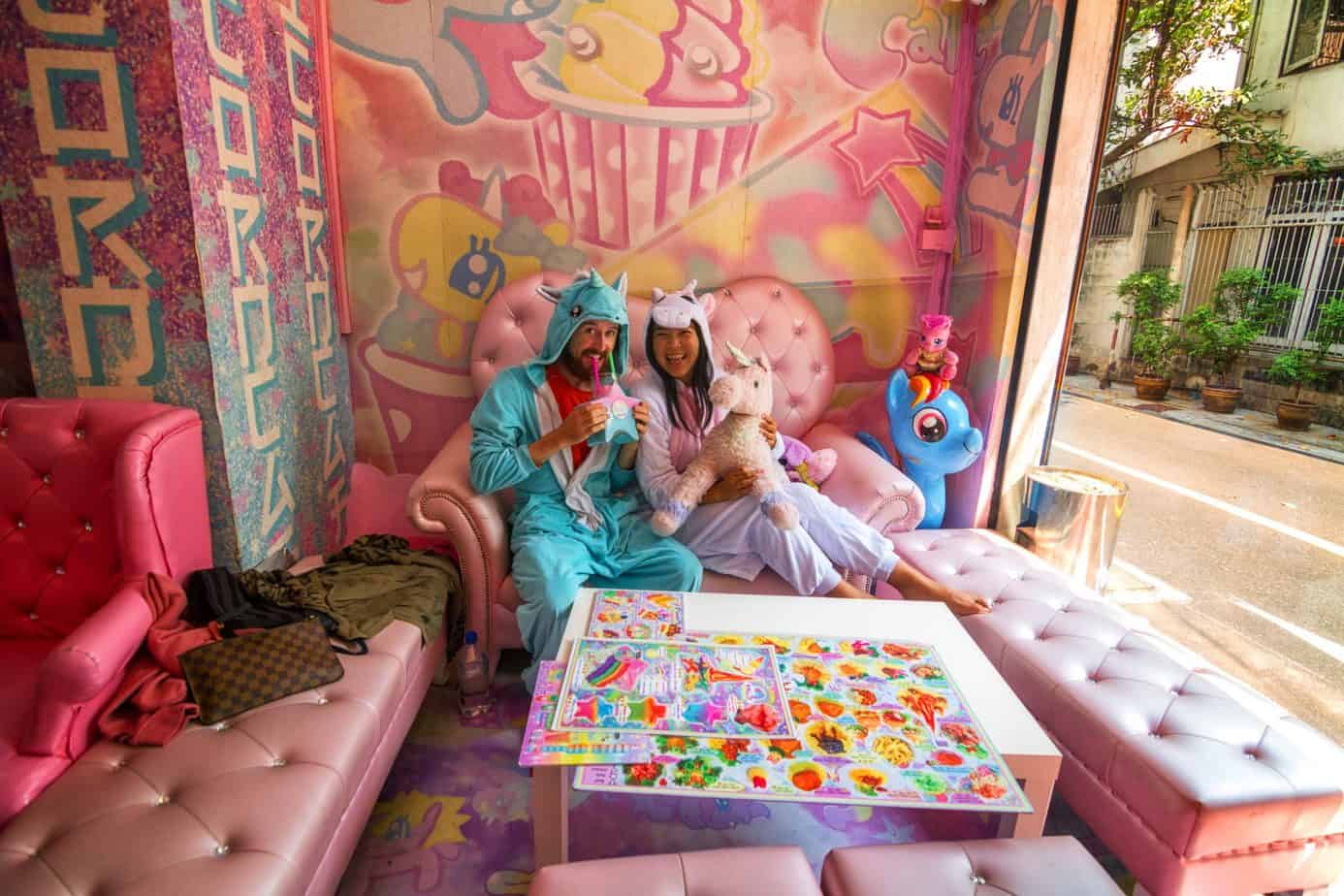 Be sure to keep up with future Kiwi Couple adventures on all their social media: