This post may contain affiliate links. Read our disclosure page for full details.
Our interview series, Love on the Road features tales of romance and adventure. It is exciting meeting other couples who have made travel an essential part of their lives. We share their experiences and stories here. Meet Quene & Moe of Q Wanders!
Hello, Please Introduce yourselves!
We are both from Staten Island, New York with backgrounds from Nigeria (Quene) and Ghana (Moe). We are your regular 9-5 working couple. Moe is a graduate from SUNY Farmingdale with Bachelors in Computer Security Systems and a minor in Aviation. Quene is a graduate from John Jay College with a Master's in Public Administration specializing in Operations and Management. We met a little over 3 years ago through mutual friends, before that we never seen each other despite having so many friends in common and living in the same borough. As we got to know one another we realized how much we had in common and that we had similar goals in life. Even though we are so much alike we still have our differences and are constantly learning from one another every day. We love traveling and experiencing new things together; but we also enjoy exploring our own hometown. So you can catch us either on a flight somewhere, or having a picnic in a park or brunching on the weekends. Whether it's in our hometown or on a distant land we will be enjoying our lives to the fullest.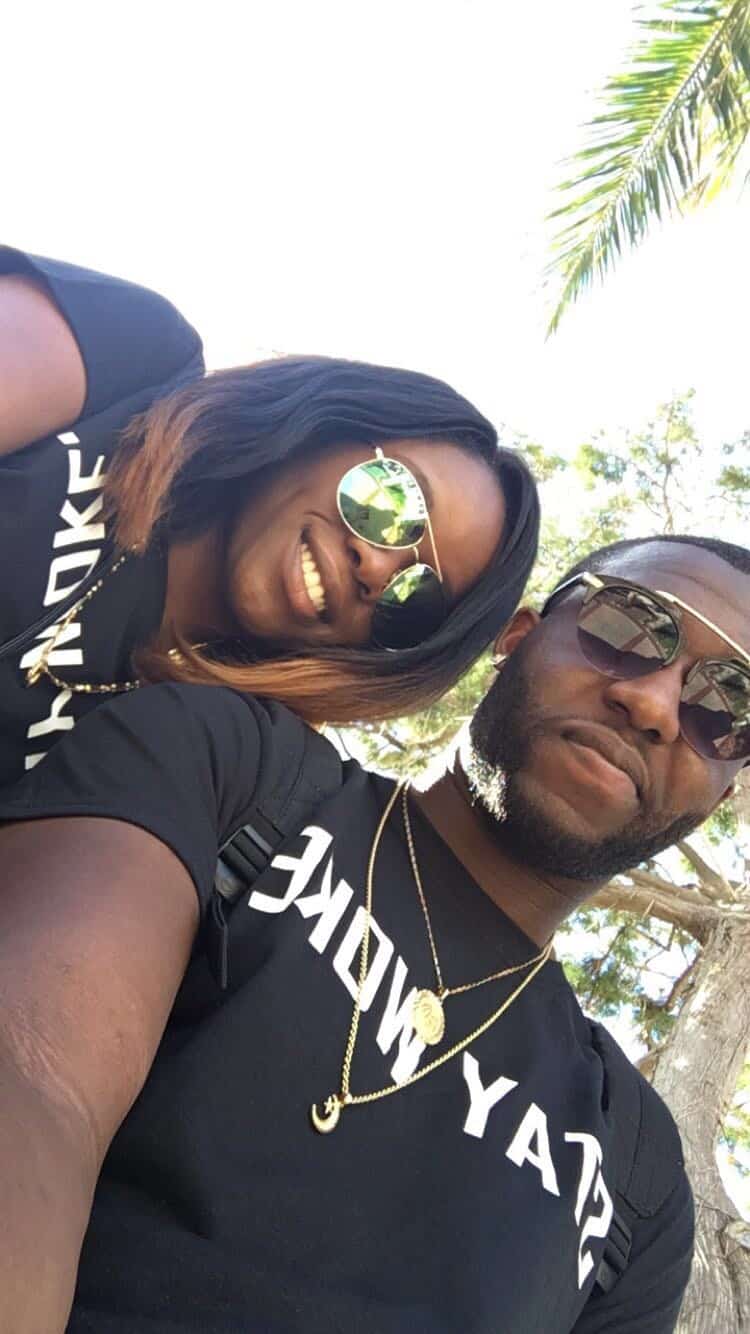 When did you first start traveling together?
Our first trip together began with the Made in America Music Festival in 2015 in Philly. For Quene it was a planned trip. For Moe on the other hand he had no intentions going till the day before around 9pm searching for his ticket on StubHub. Guess who was able to find a ticket and convince Moe to make a trip to Philly? Quene! Moe made the trip to Philly that Friday night and they both enjoyed the weekend together with friends.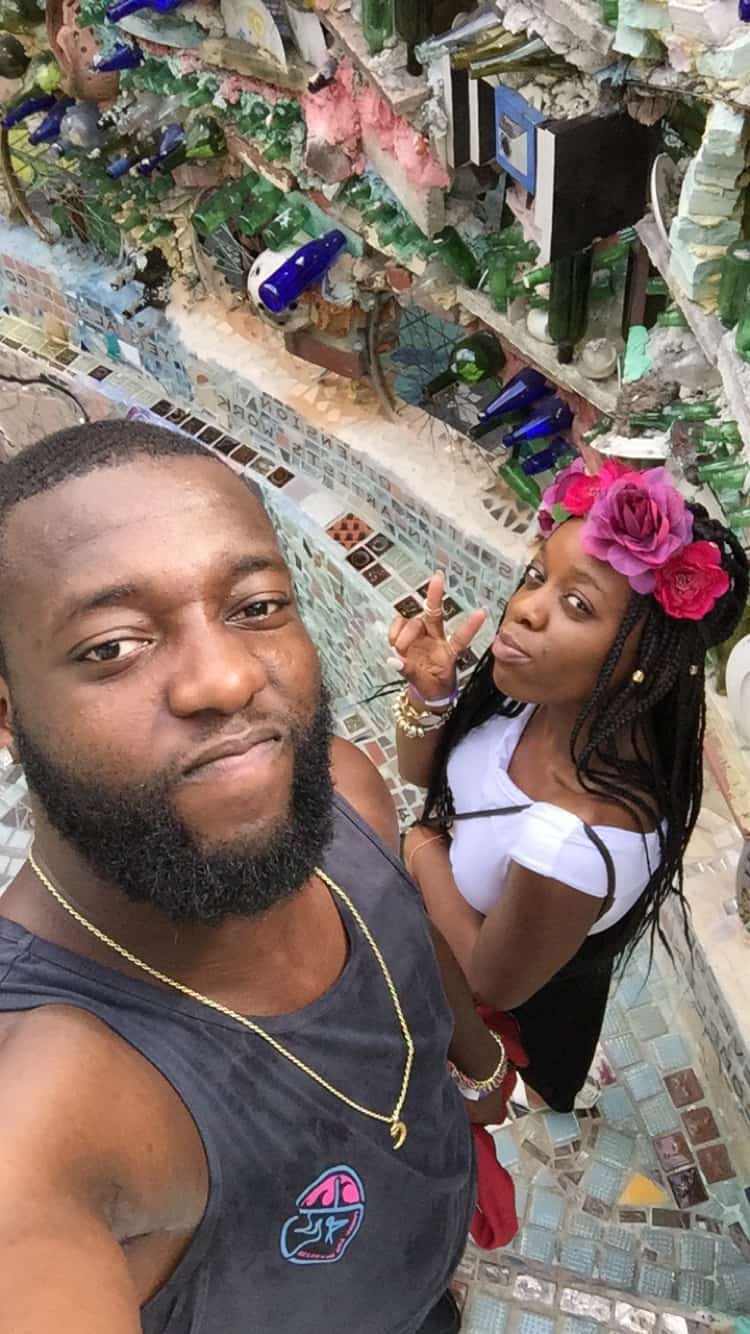 How would you describe your travel style?
Our travel style is a balance of who we are as a couple. We love adventure, history, relaxation, entertainment and the finer things. Before committing to most of our destinations we do a fair amount of research. However, there are times where we rather be spontaneous with our agenda.
What has been the most rewarding part of traveling as a couple?
The best thing about traveling together is experiencing new and foreign things with one another rather then having to come back home and inform each other of what we experienced. It helps us grow as a couple and being able to reminisce on these memories allows us cherish one each other. If we aren't being cliché we love to eat! So we always look for food that reflects the place we're visiting. Food is always rewarding; plus we try to recreate certain dishes when return back home.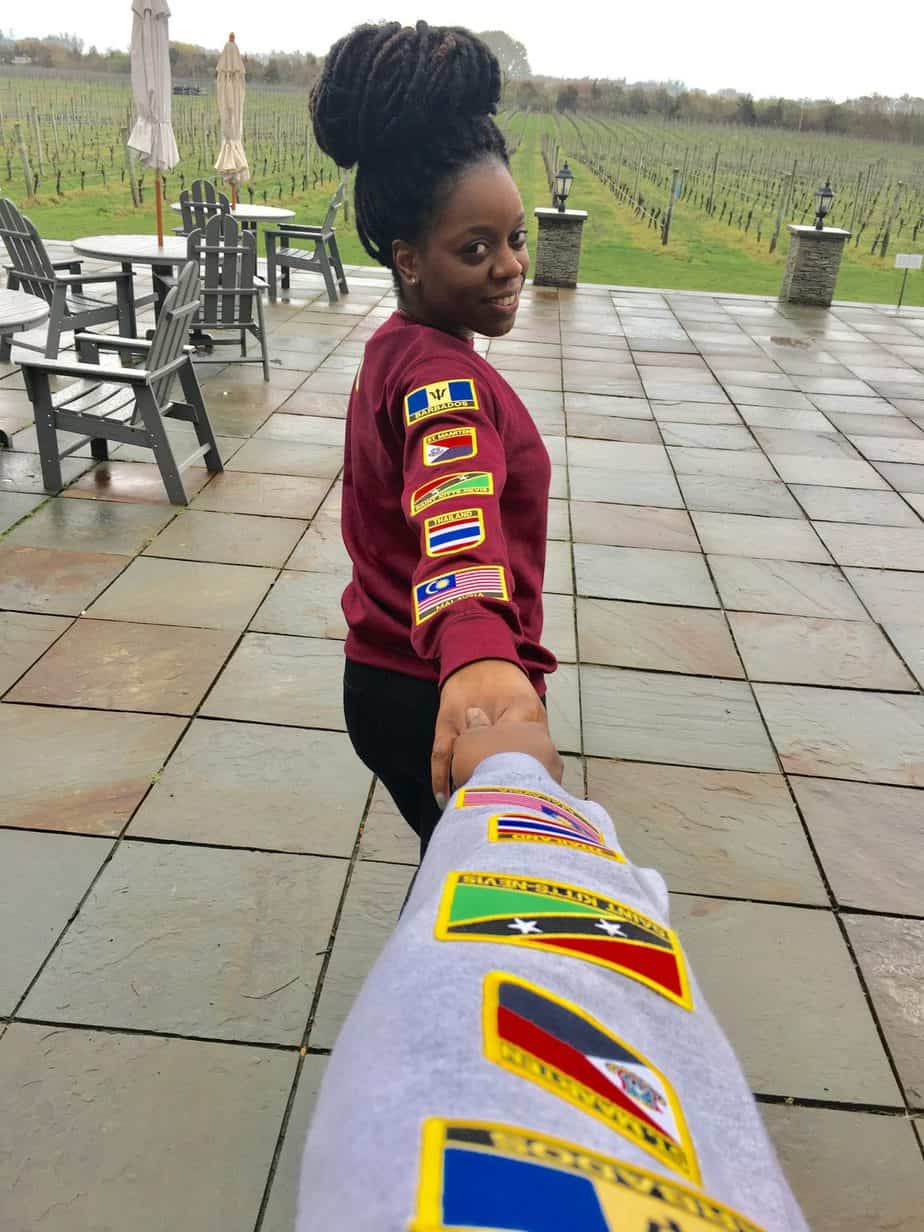 What has been the most challenging part of traveling as a couple?
The only challenge we have experienced so far is not being able to take advantage of certain flight deals due to our committed work schedules. Flight deals at times can offer prices that will make you say "I'll buy this ticket now and figure the rest out later". We've also seen flight deals that are for dates within a week's time and we know there is no way we would be able rearrange our schedules for it.
Have you ever had a fight on the road/while traveling, and how did you handle it?
(Quene laughs) So we took a trip to Miami and we were using the GPS to get to our Airbnb. Moe had the GPS and he was suppose to be directing me on where to turn and which lane to stay in. (Moe Laughs and says "Keep going with the story suga…") I was in the far left lane and the GPS told him I was supposed to be making a right turn, he didn't notify me until the last minute so I missed the turn and I may or may not have yelled at him for this.
"Interesting Story"- Moe
Quene forgot to tell you that the GPS rerouted mid drive and didn't notify me. The street that we were supposed to turn down we later found out was recently changed to a one way we couldn't turn down on. (Makes sense on why Google maps was a bit confused). Did she tell you she swears by Google maps? I know she definitely didn't tell you this was our first trip that required an airplane. I was so upset; a sense of regret came over me. I got over it within a few hours. For the record she apologized.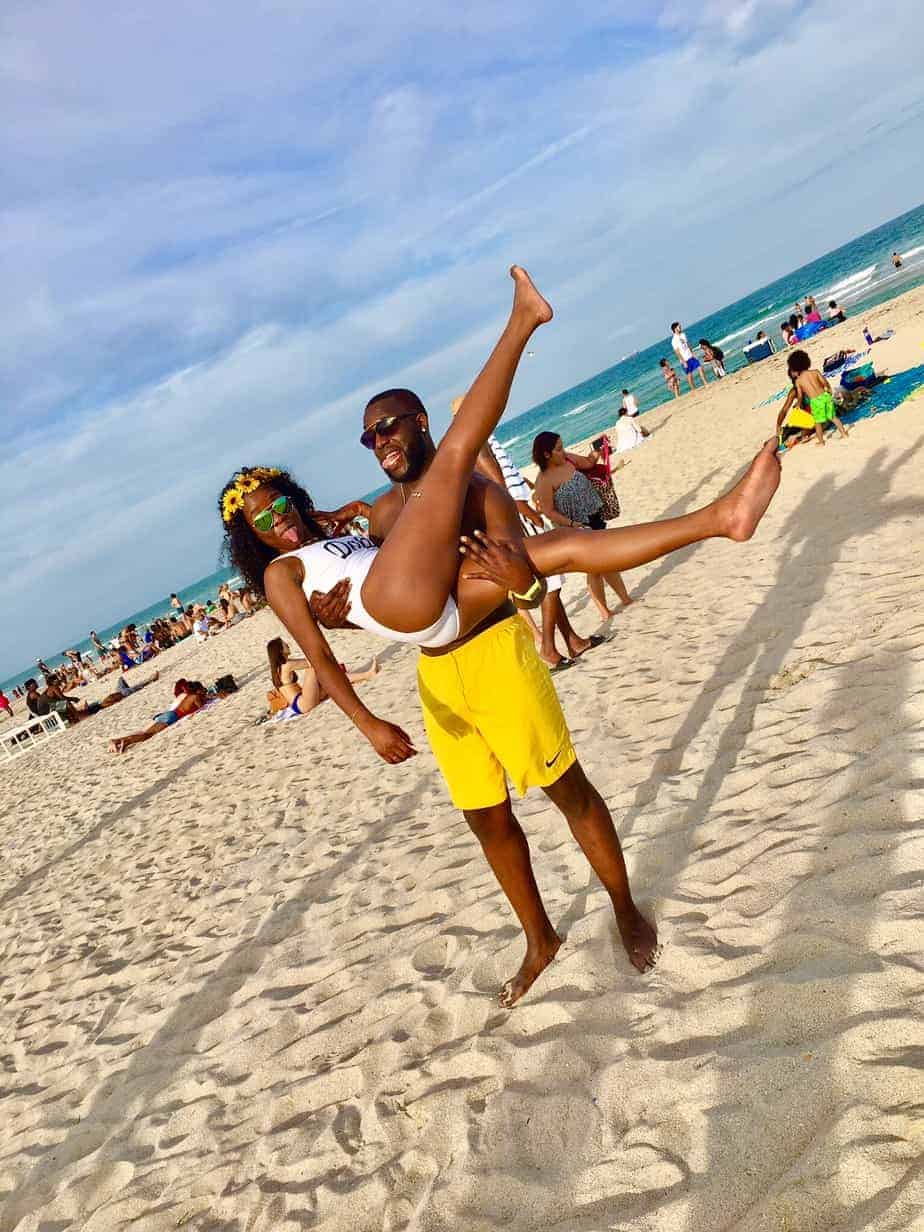 Can you share your funniest, most humorous experience traveling together?
So Quene and I we have had our repeated moments of cutting it close when it comes to departure or arrival times whether its a cruise or airplane. St. Maarteen was on of the last trips we took this summer and one of the best islands we ever visited. In our time in St Maarteen we decided to take a self-driven tour using ATVs with our final stop at Maho beach. So we knew the cruise was leaving at 4:30 so we aimed to get back by 4pm; in our minds we thought it was a 30 minute drive from Maho Beach to the cruise port. Little did we know St Maarteen has its fair share of traffic and our 30 minute trip turned into 58mins leaving us with 2 minutes to spare after dropping off the ATVs. Funny thing is our family warned us the night before about cutting it too close to departure time. We responded "we don't ever cut it that close you're being dramatic". Till this day they don't know that we had to run from the port entrance to the cruise ship getting on the cruise ship at 4:28pm. We randomly always think about that time and crack up about.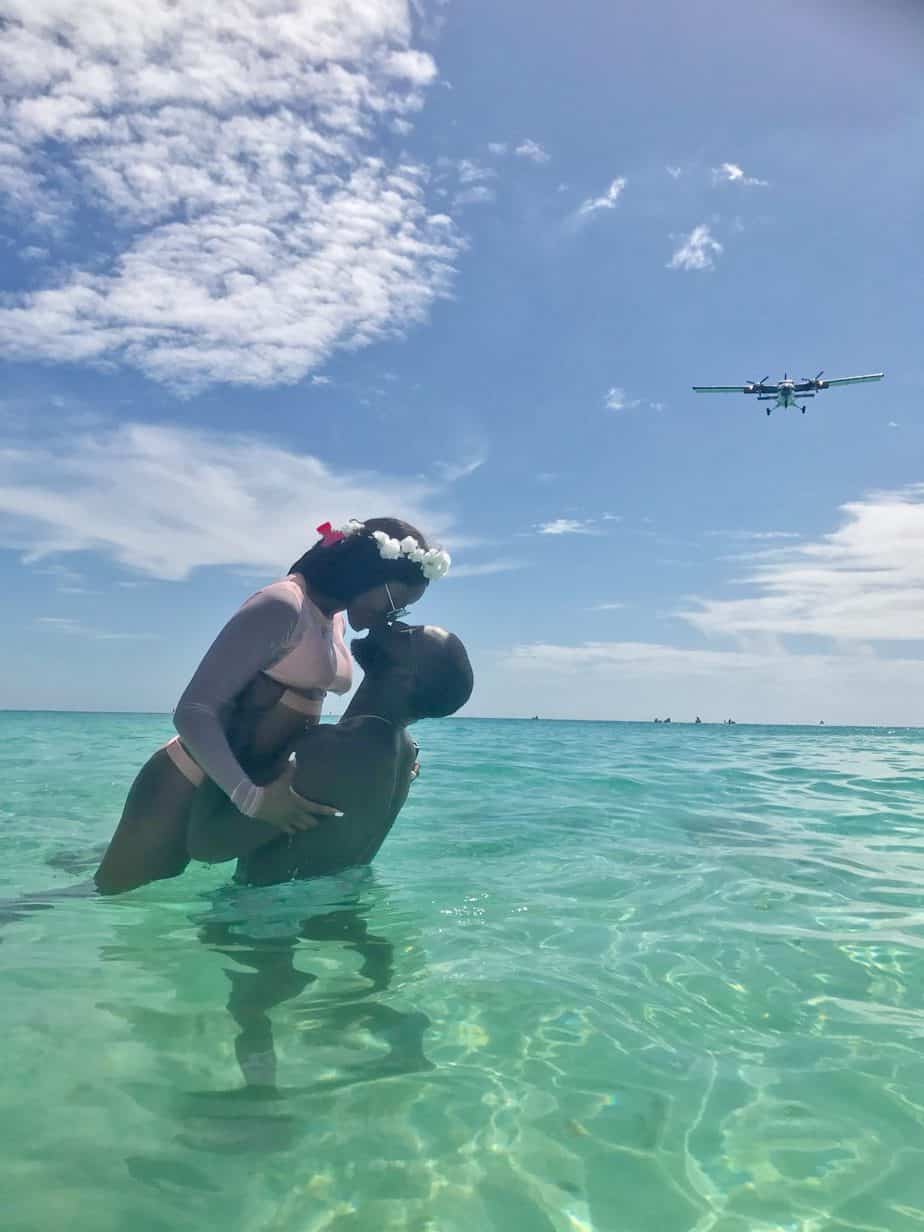 Where have you been that you would recommend as the top destination for couples travel?
Our top Destination recommendation would have to be Bermuda. Everything about it made us feel that we would be out of place if we didn't have each other. The nightlife was a bit reserved. It catered more to subtle lounges for great conversations to take place. During the day we did things like a Cave tour, private sunset cruise, walk down Front street which is alongside the water, and lounge at pink sand beaches.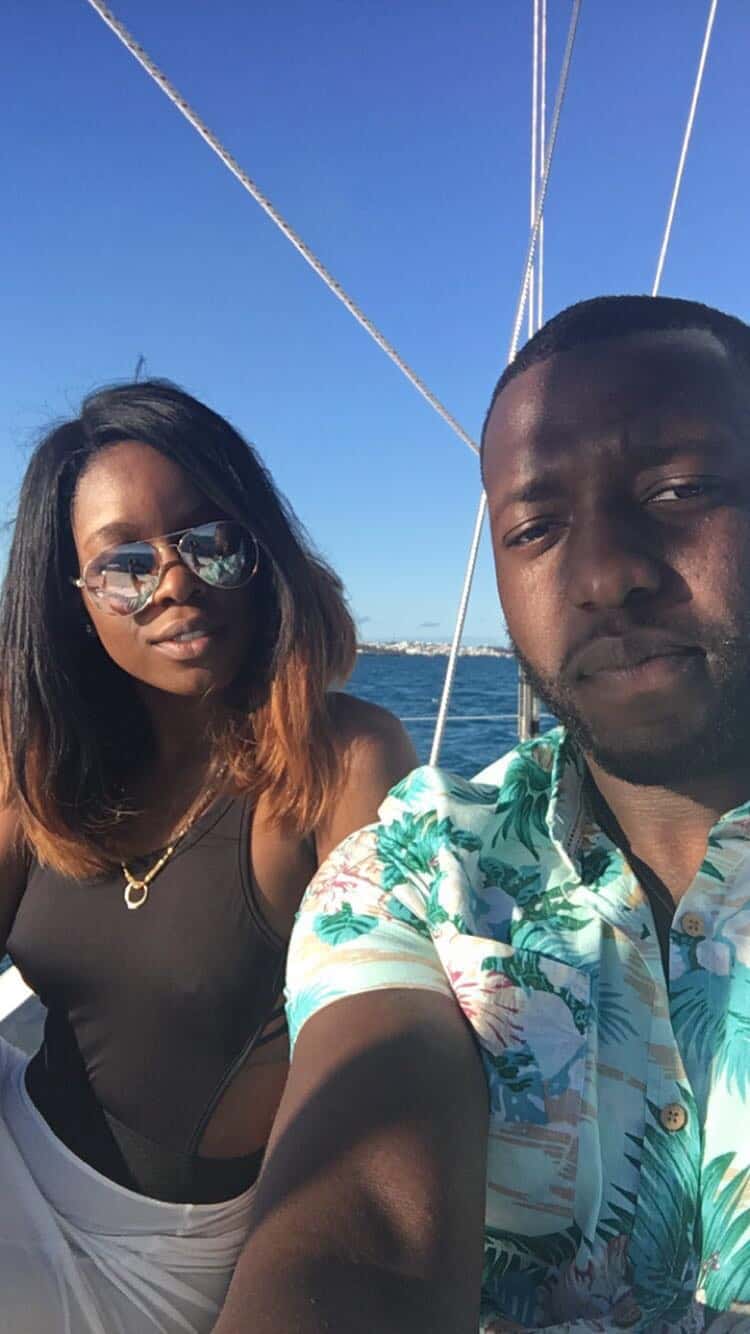 How long have you two been together?
Two years, September 2015. Before than, we were just friends. We don't have an official date to reflect on. Mutually we do agree this is when we took the next step. Funny thing is this is the same month we took our first small trip, Made in America Festival. Who would've guessed?
Do you think your relationship would be different if you didn't travel?
Quene: Well I was traveling a lot before dating Moe. If he wasn't open to traveling I do believe our relationship would be different. I'm not sure how either one of us would feel being miles away from one another so frequently. Of course, there are times where we take trips without one another but it's not that often
Moe: I do feel like traveling is a big part of our relationship. Those experiences we capture will allow us to get through the tough times. Where we might not see eye to eye. I'm pretty sure we would still be where we are today without traveling but life is much more sweeter with it.
Read Next: 20 Things Not to Do When Traveling as a Couple
How do you define love?
Love is being patient, understanding, knowing when to compromise. We believe our love is simple. We constantly push each other to be great in our endeavors and one is down we pick them up and ensure them that everything we will be okay. When times are hard we take a step back and reflect on our experiences together and realize we are one.
What do you think is the glue that keeps relationships together?
Being open minded and communicating as much as possible. And most importantly we listen to understand and not respond.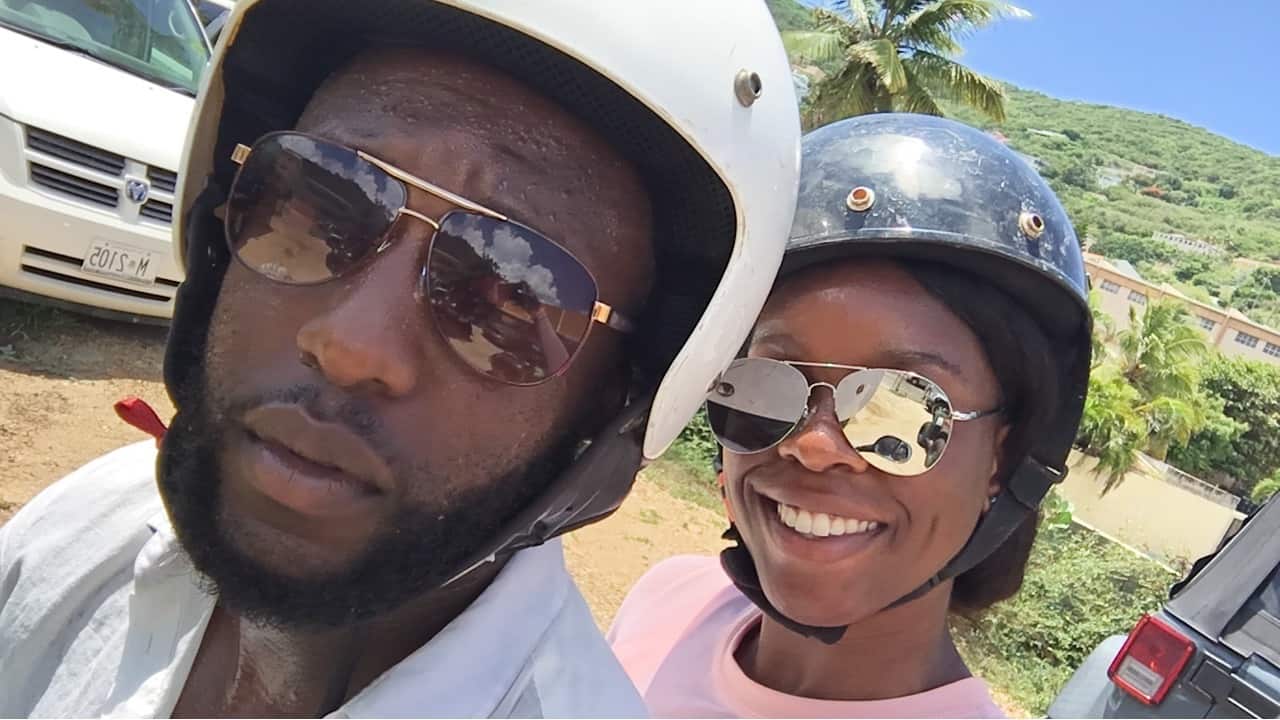 What advice do you have for couples considering traveling together?
You have to know who you are traveling with and have an idea of what they like to do. Converse as much as possible before taking your first trip to set the right expectations. And when you do travel understand that there must be ultimate trust as you both may be 1000s of miles away from home. You're in this together. And the goal is to return back home safely together.
---
Follow Quene & Moe on Social Media!
Instagram: @MsQueneBaby & @Moelowkey
Twitter: @MsQueneBaby
---
Read more interviews!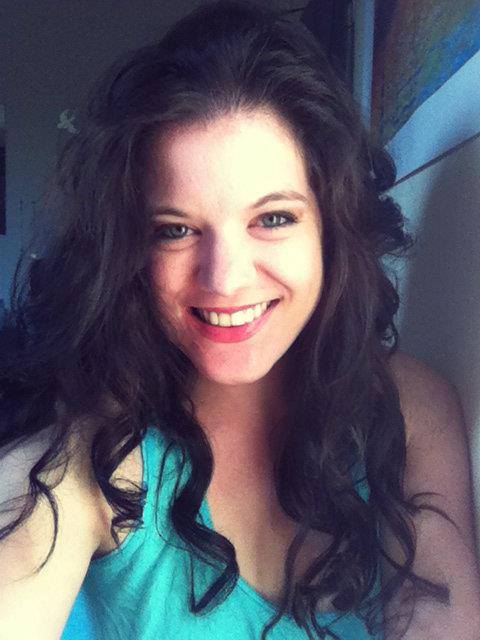 Amy Hartle is the author of Do You Love Me? How To Stop Seeking Reassurance in Relationships, a book on reassurance seeking and relationship anxiety. Both her book and this blog are born of personal experience; Amy shares expert relationship advice from the lessons learned during her own 10+ years with her husband, as well as couples travel tips and romantic getaway recommendations, all gleaned while traveling the world together.