This post may contain affiliate links. Read our disclosure page for full details.
We've all been there: perfect picture…but what's the caption? If you're an avid traveler with a wealth of pics to share to your followers but are struggling to find the words to capture the moment you share, look no further: we've got some of the best Instagram captions for travel out there.
Settling for boring captions, a line of emojis, or a block of hashtags can take away from what you're trying to convey. Travel with your loved ones or by yourself can be a truly rewarding experience and sharing it requires the right words. We're not all wordsmiths, but luckily some out there are and wrote some pretty beautiful things about partners, family, and travel that can help cap off the perfect Instagram post to your followers.
If you've got a travel blog or a separate Instagram travel account, these are also great ideas to have in your bio, on your homepage, or somewhere that your followers can get a sense of your love of travel.
You might also like these posts for finding that perfect Instagram caption: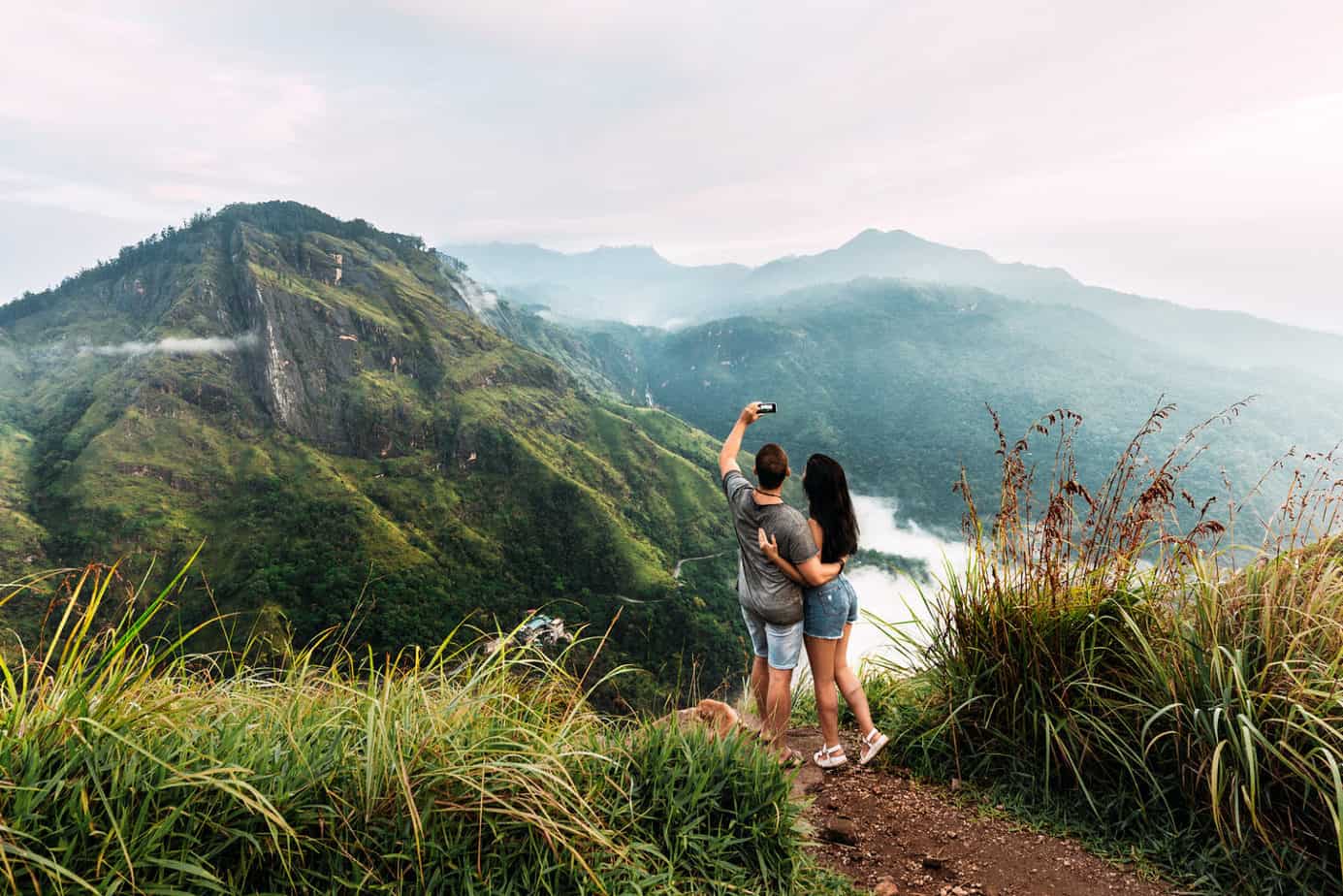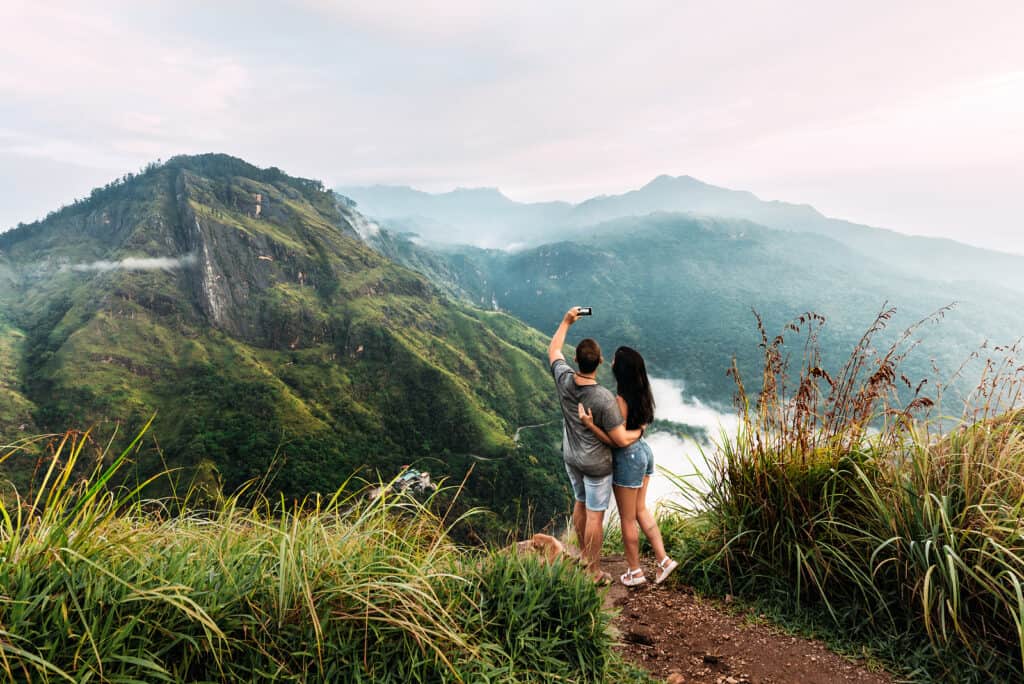 Instagram Travel Captions – Couples Travel
These are some of the best romantic lines ever spoken or written down about couples and the adventures they can take together.
"I never want to stop making memories with you." — Pierre Jeanty
"Only once in your life, I truly believe, you find someone who can completely turn your world around." — Bob Marley
"If life is a journey then let my soul travel and share your pain."― Santosh Kalwar
"I love her, and that's the beginning and end of everything." — F. Scott Fitzgerald ​​
"Every heart sings a song, incomplete, until another heart whispers back. Those who wish to sing always find a song." — Plato
"No matter where I went, I always knew my way back to you. You are my compass star." — Diana Peterfreund
"If you remember me, then I don't care if everyone else forgets." ― Haruki Murakami
"I never loved you any more than I do, right this second. And I'll never love you any less than I do, right this second." — Kami Garcia
"The best thing to hold onto in life is each other." — Audrey Hepburn
"And I've realized that the Beatles got it wrong. Love isn't all we need—love is all there is." — Morgan Matson
"And in her smile I see something more beautiful than the stars" — Beth Revis
"Sometimes I can't see myself when I'm with you. I can only just see you." — Jodi Lynn Anderson
"So, I love you because the entire universe conspired to help me find you." ― Paulo Coehlo
"I knew the second I met you that there was something about you I needed. Turns out it wasn't something about you at all. It was just you." —​ Jamie McGuire
"If I know what love is, it is because of you." — Hermann Hesse
"Love lets you find those hidden places in another person, even the ones they didn't know were there, even the ones they wouldn't have thought to call beautiful themselves." — Hilary T. Smith
"Love recognizes no barriers. It jumps hurdles, leaps fences, penetrates walls to arrive at its destination full of hope." — Maya Angelou
"You will never age for me, nor fade, nor die." — Shakespeare in Love
"Whatever our souls are made of, his and mine are the same." —​ Emily Bronte
"To be fully seen by somebody, then, and be loved anyhow — this is a human offering that can border on miraculous." — Elizabeth Gilbert
"If my love were an ocean, there would be no more land. If my love were a desert, you would see only sand. If my love were a star–late at night, only light. And if my love could grow wings, I'd be soaring in flight." — Jay Asher
"Here's looking at you kid" — Casablanca
"Each time you happen to me all over again." — Edith Wharton
"I want all of you, forever, you and me, every day." — Nicholas Sparks
"Love, like everything else in life, should be a discovery, an adventure, and like most adventures, you don't know you're having one until you're right in the middle of it." – E.A. Bucchianeri
Read even more of our favorite travel quotes for couples here.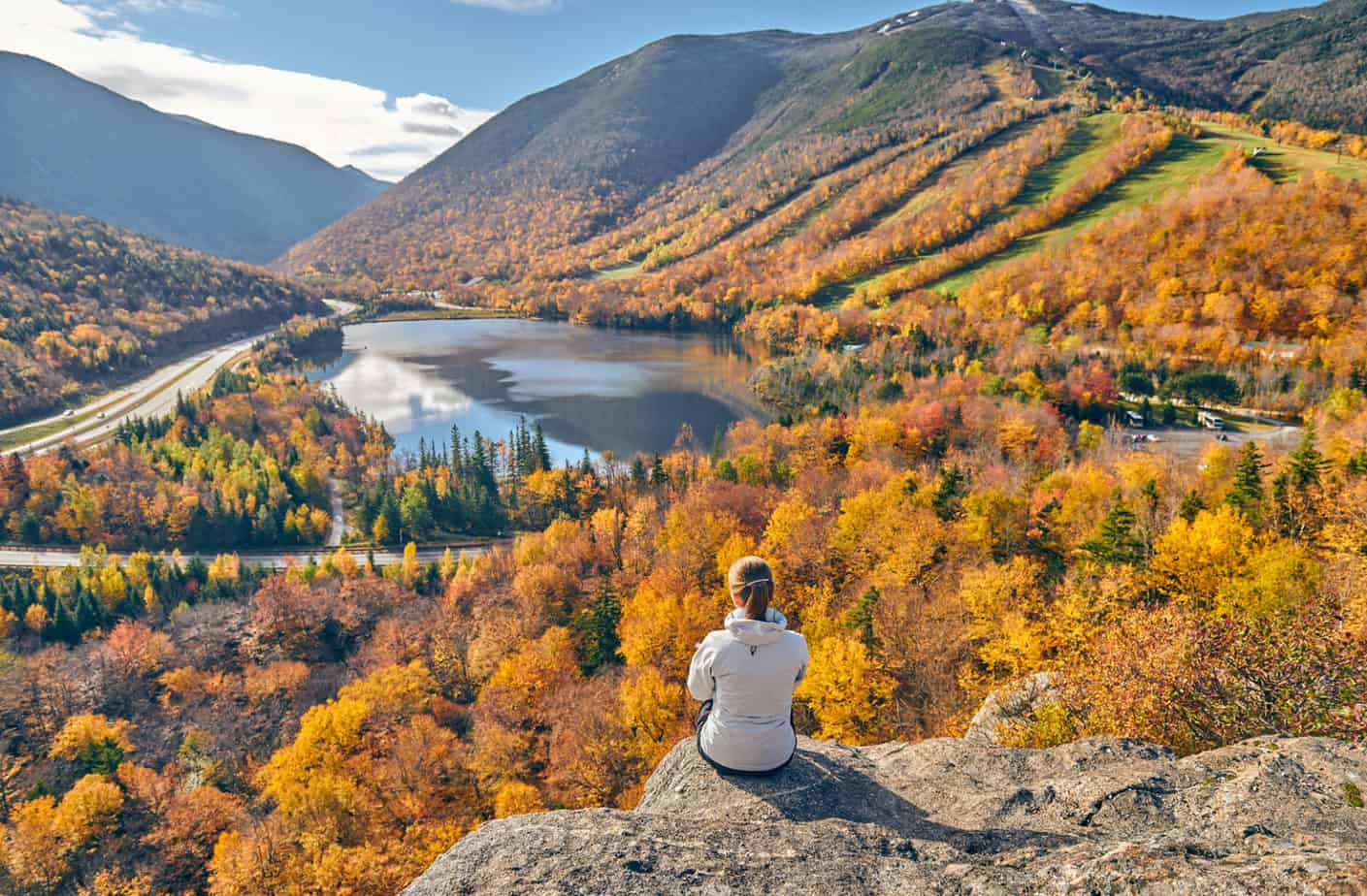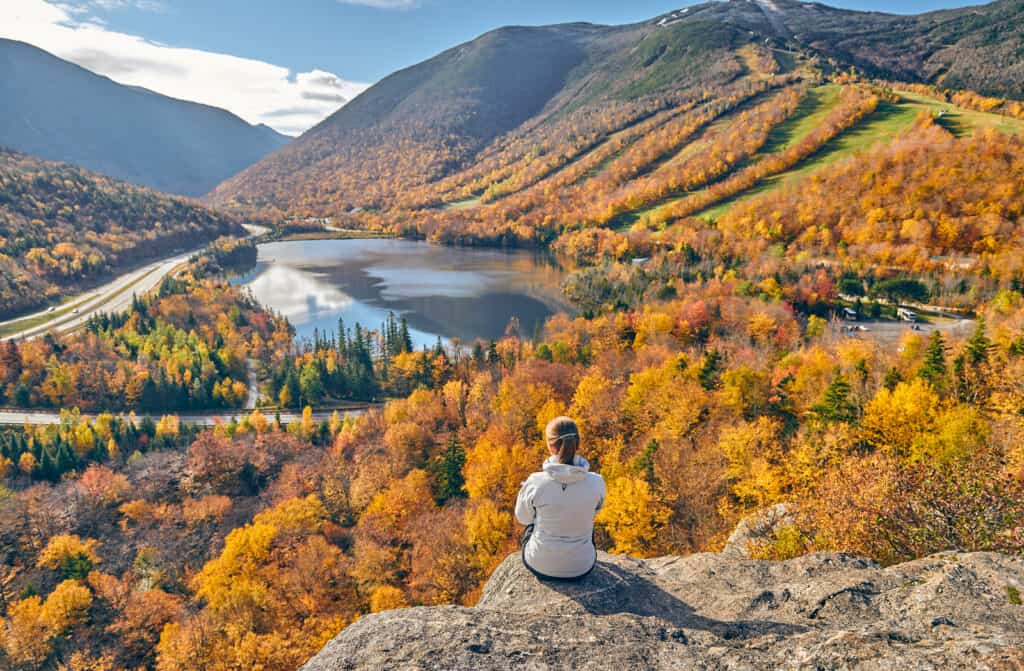 Travel Instagram Captions – Solo Travel Captions
Traveling on your own can be rewarding! You can convey that to your friends, family, and followers with some of these travel alone quotes that capture the adventure of exploring for yourself.
"No matter where you are, you're always a bit on your own, always an outsider." ― Banana Yoshimoto
"Wherever you go, there you are." ― Thomas à Kempis
"I can speak to my soul only when the two of us are off exploring deserts or cities or mountains or roads." ― Paulo Coelho
"You are who you are when nobody's watching." ― Stephen Fry
"We have to dare to be ourselves, however frightening or strange that self may prove to be." ― May Sarton
"Oh the places you'll go." -Dr. Seuss
"One must find the source within one's own Self, one must possess it. Everything else was seeking — a detour, an error." ― Hermann Hesse
"I tramp a perpetual journey." ― Walt Whitman
"This above all: to thine own self be true." ― William Shakespeare
"Can't get away from your own self." ― Holly Black
"Leave home, leave the country, leave the familiar. Only then can routine experience—buying bread, eating vegetables, even saying hello—become new all over again." ― Anthony Doerr
"I wonder if the ocean smells different on the other side of the world." ― J.A. Redmerski
"A self is not something static, tied up in a pretty parcel and handed to the child, finished and complete. A self is always becoming." ― Madeleine L'Engle
"The sky is not my limit…I am." ― T.F. Hodge
"A good traveller is one who knows how to travel with the mind." ― Michael Bassey Johnson
"Through travel I first became aware of the outside world; it was through travel that I found my own introspective way into becoming a part of it." ― Eudora Welty
"If you own this story you get to write the ending." ― Brené Brown
That's the place to get to—nowhere. One wants to wander away from the world's somewheres, into our own nowhere." ― D.H. Lawrence
"The impulse to travel is one of the hopeful symptoms of life. " ― Agnes Repplier
"If you cannot find peace within yourself, you will never find it anywhere else." ― Marvin Gaye
"As long as you can find yourself, you'll never starve." ― Suzanne Collins
"To awaken quite alone in a strange town is one of the pleasantest sensations in the world" – Freya Stark
"Ships are my arrows, the sea my bow, the world my target." ― Robert Thier
"What I'm looking for is not out there, it is in me." ― Hellen Keller
"So shut up, live, travel, adventure, bless and don't be sorry" ― Jack Kerouac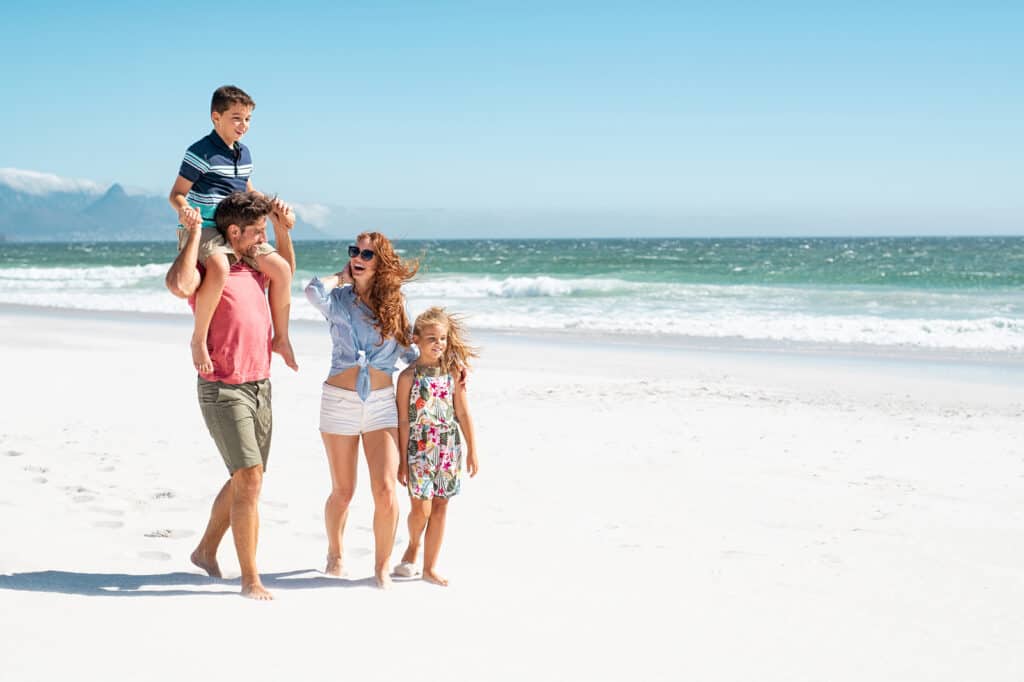 Captions for Family Travel
Convey the love between your family with these quotes about the importance of family and taking adventures together. These could even make great captions for a family holiday card if you snagged the perfect picture while traveling together.
"I sustain myself with love and family" — Maya Angelou
"The family is one of nature's masterpieces." — George Santayana
"Family: where life begins and love never ends." — Unknown
"Our most basic instinct is not for survival but for family." — Paul Pearsall
"Family is not an important thing. It's everything." — Michael J. Fox
"In every conceivable manner, the family is a link to our past, bridge to our future." — Alex Haley
"The world, we'd discovered, doesn't love you like your family loves you." — Louis Zamperini
"You are born into your family and your family is born into you. No returns. No exchanges." — Elizabeth Berg
"Family is a life jacket in the stormy sea of life." — J.K. Rowling
"When all the dust is settled and all the crowds are gone, the things that matter are faith, family, and friends." — Barbara Bush
"Family is the most important thing in the world." — Princess Diana
"A family doesn't have to perfect; it just needs to be united." — Unknown
"There is no doubt that it is around the family and the home that all the greatest virtues, the most dominating virtues of human, are created, strengthened and maintained." — Winston Churchill
"Families are the compass that guides us. They are the inspiration to reach great heights, and our comfort when we occasionally falter." — Brad Henry
"My greatest pleasure is spending time with my family." — Siri Hustvedt
"You don't choose your family. They are God's gift to you, as you are to them." — Desmond Tutu
"My mother used to tell me that when push comes to shove, you always know who to turn to. That being a family isn't a social construct but an instinct." — Jodi Piccoult
"Happiness is having a large, loving, caring, close-knit family in another city." — George Burns
"Other things may change us, but we start and end with the family." — Anthony Brandt
"What can you do to promote world peace? Go home and love your family." — Mother Teresa
"Family and friends are hidden treasures, seek them and enjoy their riches." — Wanda Hope Carter
"Ohana means family. Family means no one gets left behind or forgotten." — Lilo and Stitch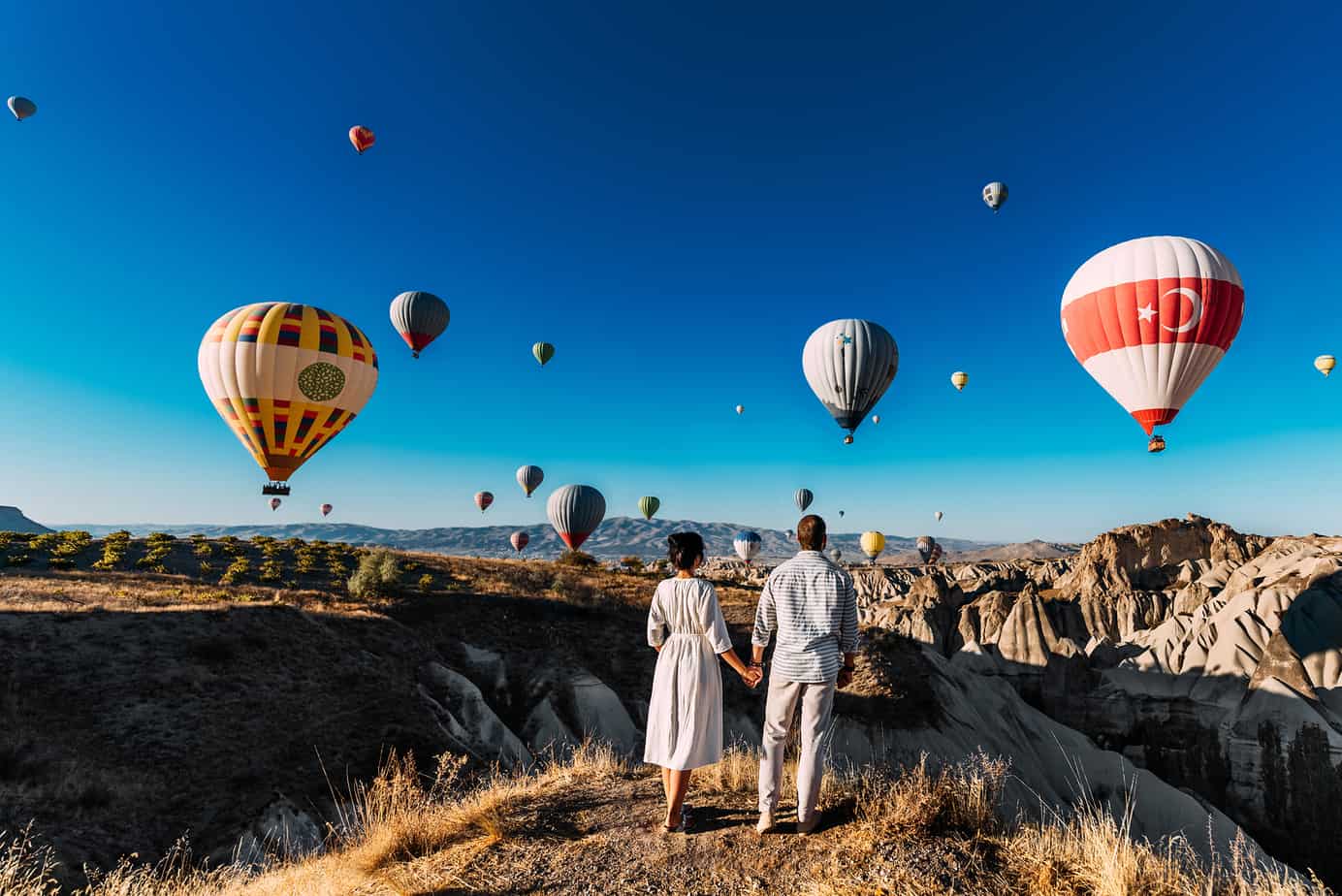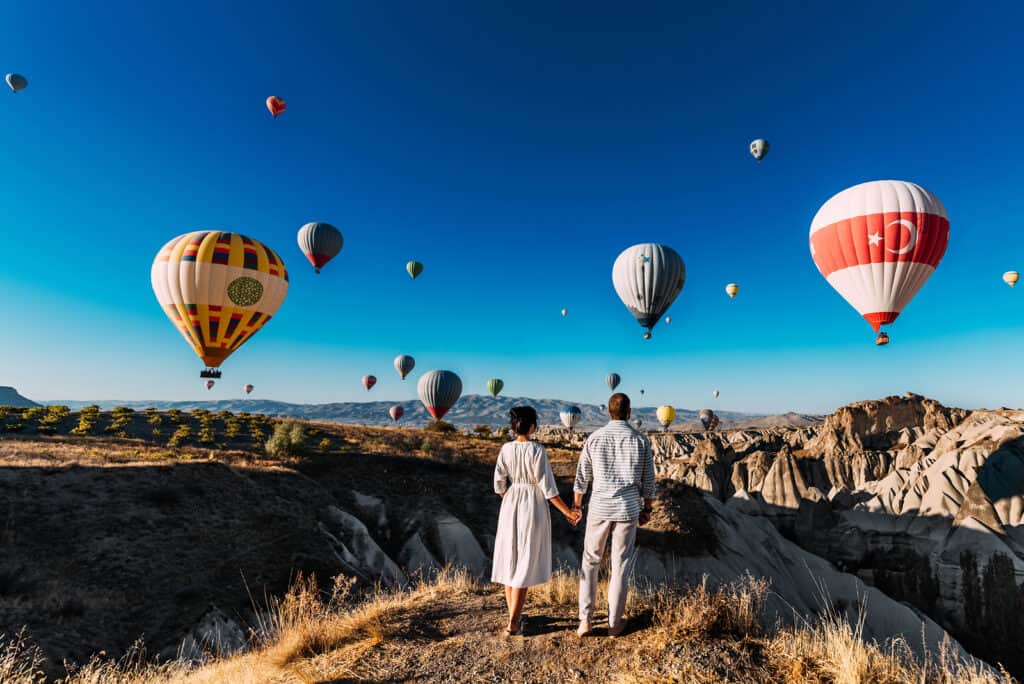 Inspirational Travel Captions
Heed the call of your wanderlust! These adventure quotes are all you need to finally make the move to get that ticket and share your travel with the world.
"There's only one thing more precious than our time and that's what we spend it on." — Leo Christopher
"A dominant impulse on encountering beauty is to wish to hold on to it, to possess it and give it weight in one's life. There is an urge to say, 'I was here, I saw this and it mattered to me." ― Alain de Botton, The Art of Travel
"Now more than ever do I realize that I will never be content with a sedentary life, that I will always be haunted by thoughts of a sun-drenched elsewhere." ― Isabelle Eberhardt
"Live life with no excuses, travel with no regret" – Oscar Wilde
"The world is a book and those who do not travel read only one page." – Augustine of Hippo
"Live your life by a compass not a clock." – Stephen Covey
"It is not down in any map; true places never are." – Herman Melville
"People don't take trips, trips take people." – John Steinbeck
There is no end to the adventures we can have if only we seek them with our eyes open." – Jawaharial Nehru
Roam abroad in the world, and take thy fill of its enjoyments before the day shall come when thou must quit it for good." ― Saadi
"I'm in love with cities I've never been to and people I've never met." – John Green
"The most beautiful in the world is, of course, the world itself." – Wallace Stevens
"What is that feeling when you're driving away from people and they recede on the plain till you see their specks dispersing? – it's the too-huge world vaulting us, and it's good-bye. But we lean forward to the next crazy venture beneath the skies." ― Jack Kerouac, On the Road
"Take only memories, leave only footprints." – Chief Seattle
"All you need to know is that it's possible." – Wolf
"Jobs fill your pocket, but adventures fill your soul." – Jamie Lyn Beatty
"Tourists went on holidays while travellers did something else. They travelled." ― Alex Garland
See the world. It's more fantastic than any dream made or paid for in factories. Ask for no guarantees, ask for no security." ― Ray Bradbury
"Adventure is a path. Real adventure, self-determined, self-motivated, often risky, forces you to have firsthand encounters with the world" – Mark Jenkins
"I wandered everywhere, through cities and countries wide. And everywhere I went, the world was on my side." ― Roman Payne
"I don't know what I shall do. I just want to go away and look at people and think." ― Sherwood Anderson
"With age, comes wisdom. With travel, comes understanding." – Sandra Lake
"But the beauty is in the walking — we are betrayed by destinations." ― Gwyn Thomas
"There's a part of me that thinks perhaps we go on existing in a place even after we've left it." ― Colum McCann
"Man cannot discover new oceans unless he has the courage to lose sight of the shore." – Andre Gide
"A journey of a thousand miles begins with a single step" – Lao Tzu
"Travel is never a matter of money but of courage" – Paulo Coelho
"Once a year, go someplace you've never been before." – Dalai Lama
"Make voyages. Attempt them. There's nothing else." ― Tennesse Williams
"We travel for romance, we travel for architecture, and we travel to be lost." – Ray Bradbury
"Travel doesn't become adventure until you leave yourself behind" – Marty Rubin
"It's not what you look at that matters. It's what you see." – Henry David Thoreau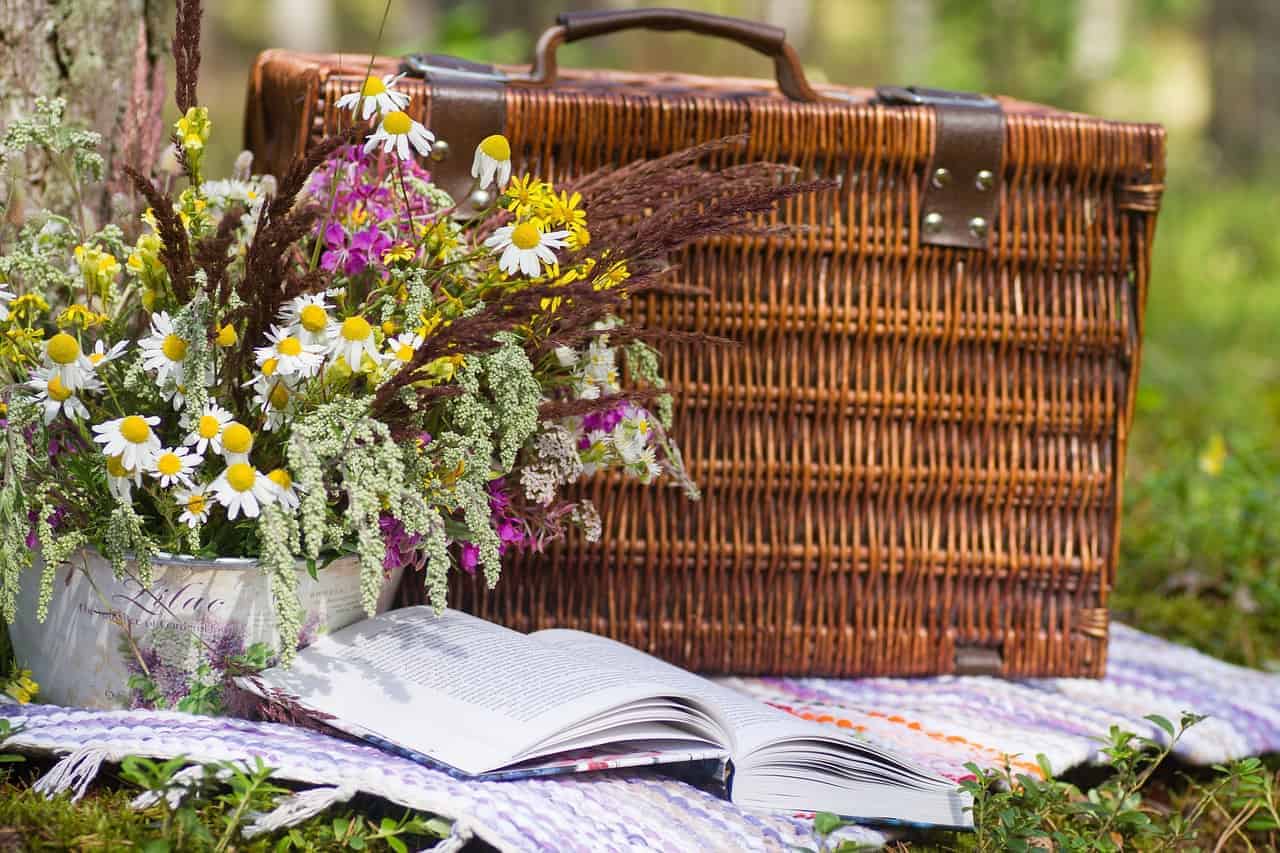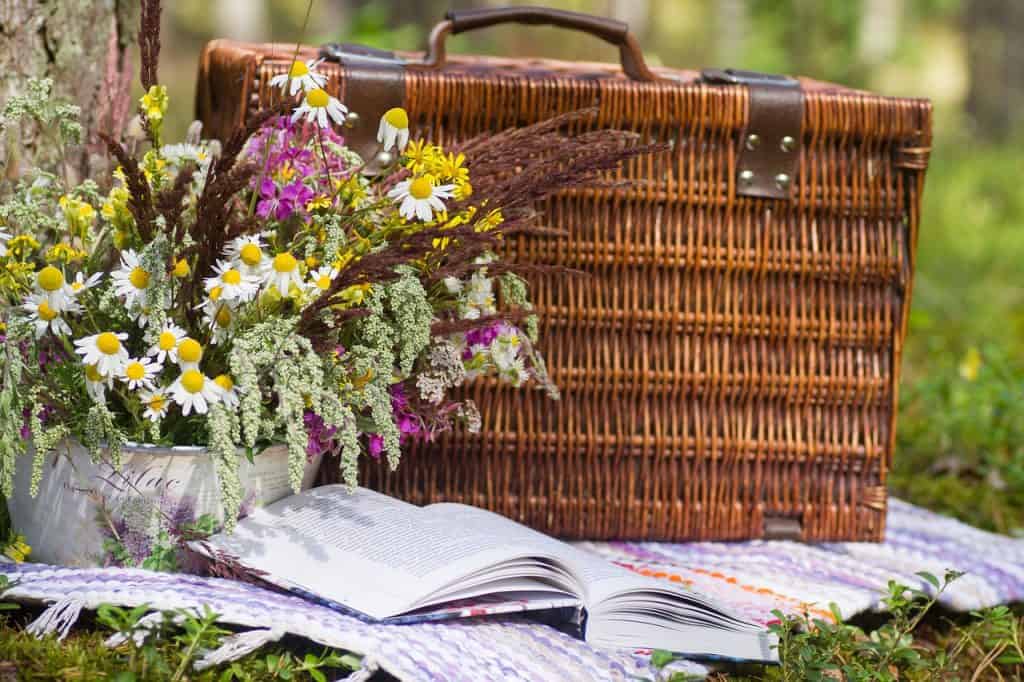 Travel Quotes from Books
Who doesn't love quotes from books? These are some time-honored words about travel are from the literary greats.
"Not all those who wander are lost" — J.R.R. Tolkein, Lord of the Rings
"Why do you go away? So that you can come back. So that you can see the place you came from with new eyes and extra colors. And the people there see you differently, too. Coming back to where you started is not the same as never leaving." ― Terry Pratchett, A Hat Full of Sky
"Nobody can discover the world for somebody else. Only when we discover it for ourselves does it become common ground and a common bond and we cease to be alone." ― Wendell Berry, A Place on Earth
"Wherever you go, you take yourself with you." ― Neil Gaiman, The Graveyard Book
"Traveling outgrows its motives. It soon proves sufficient in itself. You think you are making a trip, but soon it is making you – or unmaking you." ― Nicolas Bouvier, The Way of the World
"Every journey conceals another journey within its lines: the path not taken and the forgotten angle." ― Jeanette Winterson, Sexing the Cherry
"Travel brings wisdom only to the wise. It renders the ignorant more ignorant than ever." ― Joe Abercrombie, Last Argument of Kings
"To travel is worth any cost or sacrifice." ― Elizabeth Gilbert, Eat, Pray, Love
"It is good to have an end to journey toward; but it is the journey that matters, in the end."
― Ursula K. Le Guin, The Left Hand of Darkness
"Everything I was I carry with me, everything I will be lies waiting on the road ahead." ― Ma Jian, Red Dust: A Path Through China
"Though we travel the world over to find the beautiful, we must carry it with us, or we find it not." ― Ralph Waldo Emerson, Essays
"The journey is part of the experience – an expression of the seriousness of one's intent. One doesn't take the A train to Mecca." ― Anthony Bourdain, A Cook's Tour: Global Adventures in Extreme Cuisines
"We leave something of ourselves behind when we leave a place, we stay there, even though we go away. And there are things in us that we can find again only by going back there." ― Pascal Mercier, Night Train to Lisbon
"Travel far enough, you meet yourself." ― David Mitchell, Cloud Atlas
"Adventure is allowing the unexpected to happen to you. Exploration is experiencing what you have not experienced before." — Richard Aldington, Death of a Hero
"I travel not to go anywhere, but to go. I travel for travel's sake. The great affair is to move." ― Robert Louis Stevenson, Travels with a Donkey in the Cévennes
---
This seems like a lot but we're really only scratching the surface of all the great quotes out there. The best thing about travel captions is that every adventure is unique to you and there's millions of quotes and beautiful words to pore through. Sometimes hunting for a caption can be the fun part, but if it's not, we've got plenty of options for you.
---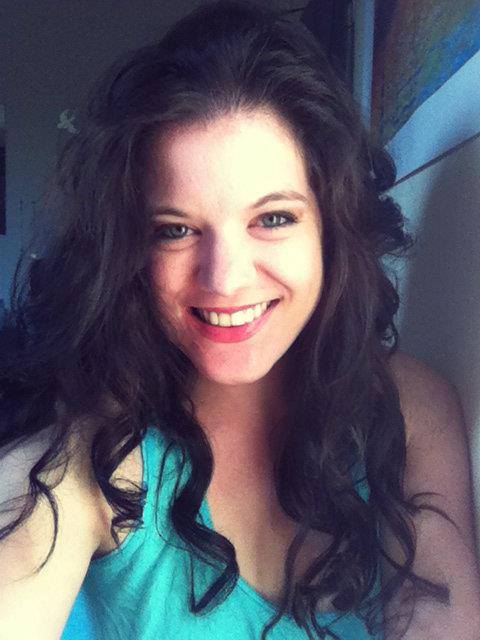 Amy Hartle is the author of Do You Love Me? How To Stop Seeking Reassurance in Relationships, a book on reassurance seeking and relationship anxiety. Both her book and this blog are born of personal experience; Amy shares expert relationship advice from the lessons learned during her own 10+ years with her husband, as well as couples travel tips and romantic getaway recommendations, all gleaned while traveling the world together.