This post may contain affiliate links. Read our disclosure page for full details.
Whether you're looking for a short term stay in a far away destination, or seeking a unique experience in a nearby city, house sitting just might be the greatest thing you've never done. House sitting is perfect for the active traveler. There's no better way to experience a place than by living as the locals do, and house sitting allows you to do exactly that. And if you're traveling long term with a husband, wife, boyfriend, girlfriend, or other partner, this situation is even better.
Curious about one of our favorite methods of securing free accommodation? (And one of our best tips on how to afford to travel the world as a couple). Read on to find out why house sitting while traveling might be just right for you!
House Sitting is Awesome for Animal Lovers
Some people are drawn to house sitting by the incredible luxury properties pictured on the house sitting websites. While we wouldn't say no to staying in a romantic castle in France, the vast majority of properties we see err far more on the typical side. For these Two Drifters, it's the adorable animals that charmed us over to house sitting. In reality, house sitting is generally pet sitting; most houses need little tending, it's the pets that need love and attention. If you are a lover of animals, as we are, house sitting is a fantastic opportunity for you to spend time caring for cats, dogs, horses, chickens, and any variety of domestic creatures. We've even sat for an alpaca!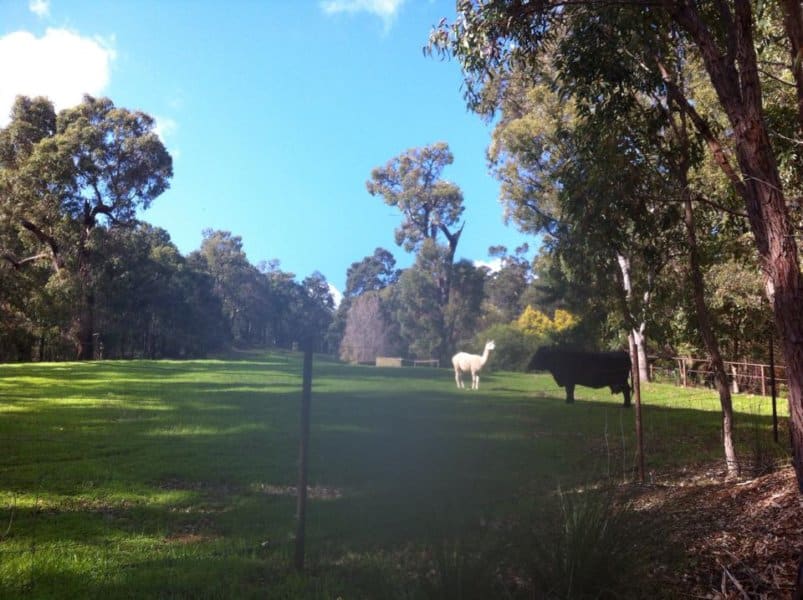 As digital nomads with no current permanent home, it's tough for us to have a pet of our own right now. We'd love to have a dog and definitely plan to get one or two in the future when we're more "settled," but until then, we can practice being pet owners. House sitting while traveling gives us all the games of fetch and all the licks and cuddles we need. In fact, the only downside to house sitting might be having to say goodbye to your new best friends when it's time to depart.
The Fun of House Sitting While Traveling as a Couple
House sitting is an ideal situation for a couple for several reasons. First, it's a whole lot of fun. For the two of us, every house sit is an opportunity to "play house." We get to be temporary residents of a variety of destinations, and for a short time, we're fully in charge of a home and its four-legged occupants. This is a unique experience, and it always brings us closer together. Occasionally, we've had to deal with some house sitting challenges (such as in Australia, where we had to handle plumbing issues as well as a run away cow) and the lessons learned have cemented our bond—and our self-confidence and love for house sitting.
It seems couples may have an advantage, too, when it comes to landing house siting assignments. It can be a comfort to home owners to know that there are not just one, but two responsible individuals looking after their home. And for the couple, this makes the house sitting tasks even easier. When we were sitting on a farm property in Western Australia, we often took turns waking up early to feed the animals and muck out the chicken coop. Many home owners with large properties or several animals look specifically for couples for their house sit, too, so it widens your options.
You Can't Beat Free Accommodation
When looking for ways to save on travel costs, house sitting is a major win. Housing is typically one's biggest expense, whether on the road or at home. When sitting, you exchange your services for free, and are given free accommodation in return. In some circumstances, home owners may ask sitters to pay for utility costs during their stay, but we've found this to be rare.
House sitting saves you money on your largest travel expenditure, which leaves you more room in your budget for activities, food, and days out. A lengthy house sit could be the ideal opportunity to save a large chunk of change, too. This is what makes house sitting while traveling long term so attractive. Shorter trips may not be as well suited to sitting, but when you're traveling for an extended period, or if you're living a digital nomad lifestyle like us, house sitting is the best situation you could ask for. So long as there is WiFi, we're happy.

Speaking of WiFi, we find we're particularly productive when house sitting. There's something about being in a new environment that always helps fire us up for our freelance online work, and the constant reminder that this is what we're working for—travel & freedom—really helps too!
Here's a post from our friends the Travelling Weasels that can help you learn how to get started on your house sitting journey.
You Can Enjoy Some Truly Luxe Experiences
While most house sits will be in comfortable family homes, the occasional opportunity presents itself for a taste of luxury. Our very first house sit in Australia gave us this experience. A sprawling farm property outside of Perth, the house was beautiful and massive, not to mention the other buildings. We got to stay in our own private cottage (complete with cozy woodstove). Once used as a B&B, the property was total Australian bush paradise. We loved it. Of course, such luxe accommodation often comes at a price. Large holdings need significant upkeep. Between the pets and the property itself, we were kept quite busy, but we still found time to lounge by the glittering infinity pool.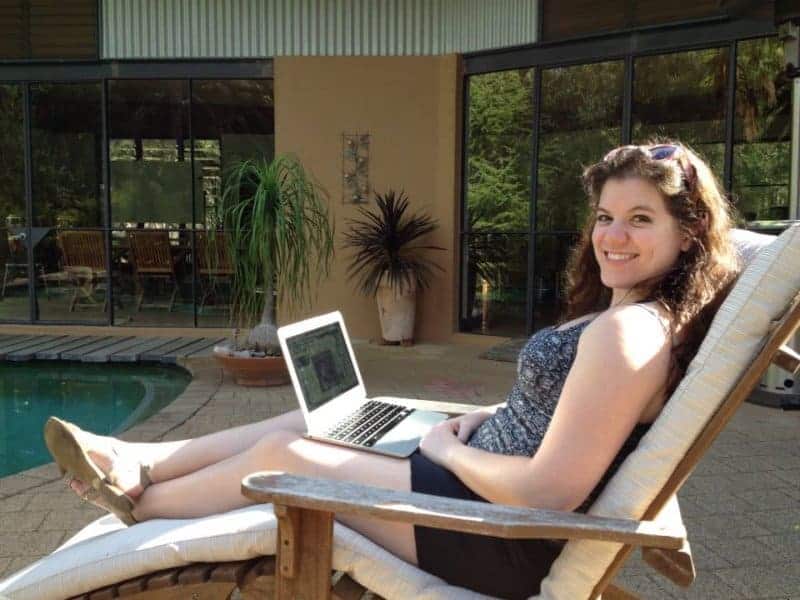 House Sitting Can Take You to Incredible Locations
We mention our Perth, Australia house sit a lot —that's because it was so amazing— but we've sat also in Southend-on-Sea, England, in a small town an hour north of Melbourne, and elsewhere. The locations were excellent for every sit we've had. In some circumstances, you might be able to bring the pets with you (such as our excursion to a Perth dog beach, pictured below), or they may be able to be left on their own for a few hours while you pop into Melbourne or London. The beauty is, house sitting lets you live like a local, so you'll have the time and freedom to explore these places many travelers only spend a few days visiting.

How to Get Started House Sitting
Is house sitting while traveling right for you? Getting started with house sitting isn't very difficult, but you should know that this awesome idea is no longer a secret; plenty of people have discovered the beauty of house sitting. This means competition for sits is tough, especially when the properties offer something special or unique, or if they boast a really great location.
We've also found that a lot of house sitters tend to be older couples. I can imagine these couples are looked on favorably by homeowners: they are mature, reliable, experienced, and probably unlikely to throw a wild party in the owner's absence! The stability of a couple also instills confidence—another reason house sitting as a pair is so ideal. It may present more of a challenge to secure a house sit as a young single 20-something, but it is not impossible.
To get started, all you need to do is sign up on a house sitting website and start searching! We use Trusted Housesitters, which has a huge number of sits listed, and dozens more appearing daily. Trusted Housesitters has an excellent reputation, and we've heard nothing but good experiences from others who've used it.
Trusted Housesitters is probably the largest site with the most sits available—particularly for sits in the UK—but others you may want to check out include:
Nomador (lots of sits in France listed)
Aussie House Sitters (which we used in Australia)
Tips for a Great House Sitting Experience
To get the "job," you'll need to show that you are the best choice for the sit. Start by creating a detailed profile that lists your skills, pet experience, home maintenance experience (valuable for complex properties), and other qualifications. Don't be afraid to inject some personality into your profile, either. Show that you're a real person, a friendly person who a home owner would be happy to select. And include several photos—you pictured with animals is always a winner.
Be honest about your experience, particularly when it comes to animal care. Don't say you have experience with horses if you have none, and don't accept sits that you don't feel entirely comfortable with. For example, we might not choose one with a large, challenging dog, especially if the ad says that the dog is aggressive or "energetic." We might not feel fully capable of handling that situation, and so wouldn't put ourselves or the homeowner in it, no matter how appealing other aspects of the sit may be.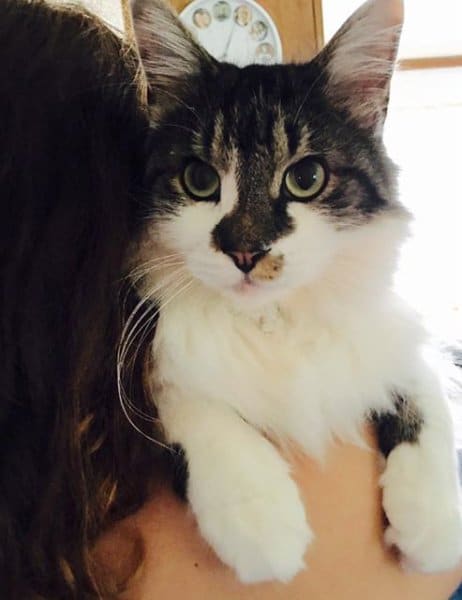 Once you've agreed to a sit, be certain you understand what the expectations are ahead of time. We find a written "home and pet manual" makes a big difference, and we really appreciate when home owners prepare this for us. The manual can include aspects of the pets' habits and behavior patterns, down to even the simplest pieces of information, such as how to turn on the television (surprisingly complicated nowadays!) Having these details readily available saves you from potential stress, and also keeps you from having to contact the home owner while they are away enjoying their holiday. Ask your home owner if they can put something together like this for you. Most will be more than happy to oblige; they want you as well equipped for the sit as possible, especially if you're caring for their beloved pets.
Treat the sit like your job. You'll have downtime and plenty of opportunity to relax and explore, but you want to do an outstanding job as a house sitter. This ensures you get a great review from the home owner, and let's face it, if you're a house sitter, you're an animal lover, so doing your best possible job gives the pets the highest level of care you can supply. That's something you can be proud of.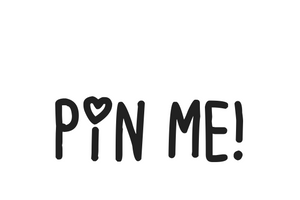 Does house sitting while traveling sound right for you? We're happy to answer any questions you may have about one of our favorite accommodation options.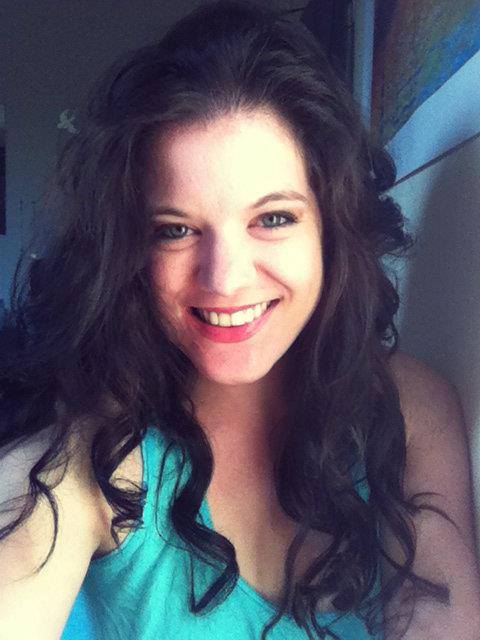 Amy Hartle is the author of Do You Love Me? How To Stop Seeking Reassurance in Relationships, a book on reassurance seeking and relationship anxiety. Both her book and this blog are born of personal experience; Amy shares expert relationship advice from the lessons learned during her own 10+ years with her husband, as well as couples travel tips and romantic getaway recommendations, all gleaned while traveling the world together.