This post may contain affiliate links. Read our disclosure page for full details.
Your honeymoon is one of the most exciting trips you'll take in your lifetime. If you're like me, you dreamed about your honeymoon (and your wedding, of course) for many, many years. Because of this, I know how important it is to be sure you're packing everything you need for this once-in-a-lifetime trip. Don't worry. I'm here to make sure you don't forget the honeymoon essentials.
While this honeymoon packing list is geared more towards women, the honeymoon-specific items can also be packed by men. And PS groom, don't be afraid to bring something special and wonderful on your honeymoon for your new bride; I guarantee she will be thrilled.
Now, this may not be a comprehensive packing list depending on where you're traveling. If you're going on a trip to a snowy, wintry destination, you'll want to cross-reference your honeymoon list with some cold-weather items. (My friend Lia has a great winter packing list that will help you stay snuggly on your arctic honeymoon, and we've also got a packing list geared to fall in Europe.)
This honeymoon packing checklist is designed to suit warmer destinations (as many honeymooners tend to choose tropical spots) and also includes general honeymoon items you'll want to bring along.
Hey, how about a printable version of this honeymoon checklist? You can get it for free (and instantly) when you sign up for our mailing list!
Packing for a Honeymoon: How is it Different?
You might be wondering what differentiates what to pack for a honeymoon from a typical vacation. Personally, I think the honeymoon is the time to splurge. You likely only get to be a bride once in your life, and making your honeymoon as special and luxurious as possible is part of the package. To me, this means you get to pack as much as you want, without trying to save space or pare down your wardrobe.
(The exception to this would be if you're choosing a backpacking honeymoon where packing light is a must-do. )
But if you're heading to a resort for a week or more, and won't be lugging your bags any farther than from the airport to the taxi, go ahead and bring it all. This is your special holiday.
I think that packing for your honeymoon is also different because it's one time you can really get away with buying a ton of new stuff. New honeymoon dress? Check! Honeymoon lingerie? Check! Honeymoon luggage? Sure, why not! Go ahead and get yourself the things you want to for this oh-so-special time.
Pssst: This is also a great reason many couples choose to "save on the wedding so they can splurge on the honeymoon!"
Luggage – Your Perfect Honeymoon Bag
You may wish to get some special luggage for your honeymoon. If all you've got is a ratty old backpack or a duffel that hasn't seen the light of day in many years, it could be a great excuse to search for the ideal honeymoon suitcase. You could also add 'his and hers' luggage to your wedding registry (check out some of our favorite gift ideas here). It's great to start off your newly married life with some quality travel gear.
The Samsonite Winfield 28″ Spinner is the actual suitcase I use for longer trips. I love the durability of having a hard-sided suitcase, plus this baby wheels easily, expands when I need it to, and generally holds everything perfectly in it's two equally sized compartments.
Want something that feels truly bridal? The Sweetheart Collection from Steamline Luggage is beyond romantic, in light pastels with a vintage vibe. These are a classic choice and I am in love with them.
For a high quality, yet no-frills case, consider the Medium checked bag option from Away. Their high-tech bags are made to last a lifetime, and are extremely popular among travelers.
Travel Essentials
No matter the trip or destination, here are some travel basics we always recommend.
International plug adapter: If you're traveling abroad, you may need an electrical adapter to plug in your electronics. An all-in-one option is usually sufficient, but be sure to research your destination as you might need a special type of adapter or even a converter for some items.
Your documents: The most important items for your honeymoon! Be doubly sure you've got your documents in order, including passports/visas/vaccination records for international travel. You could stash this stuff in a cute passport holder if you'd prefer. This adorable set is perfect for newlyweds!
Travel insurance: Don't leave home without adequate travel insurance. We recommend World Nomads.
Good quality headphones: This is one of the Two Drifters travel must-haves. We always listen to music on flights and having a pair of reliable—and comfortable—headphones is vital.
A travel journal: You might not have tons of time to write during your honeymoon, but a travel journal is a great place to jot down those precious memories. (Here's a unique honeymoon journal that also makes a great wedding gift.)
Packing cubes: Many travelers swear by these for creating a more organized, more compact suitcase. Here are some of the best travel packing cubes for your review.
Portable power bank: Now, while you should definitely put your phone down for the majority of your honeymoon, it's nice to have a portable source of power to keep your devices charged when you're on-the-go adventuring. This one is a solid choice.
*Honeymoon tip! — Even if you plan to change your last name after you're married, be sure to book your honeymoon travel in your maiden name or the current name that's on your passport or ID. This is vital to ensure your travel documents match your reservations.
Honeymoon Toiletries
Toiletries are a big part of any packing list for ladies (amiright, girls?) and a honeymoon packing list is no different. In fact, there may be even more items to add to the list, knowing the newlywed wife definitely wants to look her best.
Your honeymoon toiletry list will likely include:
Sunscreen: Protect that precious skin on your honeymoon! Remember, honeymoon sex is NO FUN with a sunburn.
Dry shampoo: So good for sprucing up your hair after a day spent adventuring (or laying on the beach). This one's my fave.
Shampoo and conditioner
Medications: Bring your prescriptions plus essentials you regularly need, such as headache medicine, antacids, etc.
Body lotion: If you're staying at a resort/hotel, lotion and shampoo are generally available, but I prefer bringing my favorite moisturizing lotion wherever I travel, especially because you want to feel fancy on your honeymoon.
Shaving cream: This one is made just for your bikini area!
Toothbrush and toothpaste
Facial moisturizer
Makeup remover
Razor: A mini one can be a great option for travel.
Makeup
Perfume
Hairspray
Tweezers
Hair straightener, curling iron, if needed. Mini options are great for travel.
You'll want to keep the amounts small (and definitely under 3 oz if you'll be packing any toiletries in your carry-on). To bring just the amounts you need, check out this set of leakproof travel bottles that come in various sizes.
Honeymoon Clothes
Wondering what to pack for honeymoon wear? This can be the fun part of getting ready for your honeymoon, as it can be an excuse to splurge on a new honeymoon wardrobe, plus premier your hot new swimsuits.
General packing advice holds that you should pack enough to easily mix and match your pieces. For instance, 4 shirts and 4 bottoms (shorts, skirts, pants) should potentially yield you 16 unique outfits. On your honeymoon, there is definitely a little wiggle room for packing your favorite items. But don't forget to be realistic. If you're going on a beach honeymoon, you'll be spending a lot of time in your swimwear and various coverups. You may only need options for evening wear.
Or if you're planning a very adventurous honeymoon, you'll be wanting more practical, active clothing.
Whatever your final honeymoon outfits entail, there are a few honeymoon essentials we suggest, things you're probably going to want to include.
Sun hat: This fun accessory will protect you anywhere you travel in the sun, and it's definitely a must for a beach honeymoon. Consider one that lets everyone know you're Honeymoonin'.
Good walking shoes: In your rush to include all your favorite dresses, don't forget to pack some sensible shoes that can support your exploring.
Beach coverups: You can feel elegant from the hotel room to the pool to the ocean and back. Here are just a few glamorous options I think would be perfect for a honeymoon; this sexy crochet coverup and this lacy kimono that feels very bridal.
A cozy beach towel: Your hotel may offer towels for beach and pool use, but why not get this personalized one emblazoned with your new last name?
Flirty, light sundresses: Picking out honeymoon dresses is so fun. If you're going somewhere warm, floaty, floral dresses are a must, and they're usually light and easy to pack.
Honeymoon lingerie: The honeymoon is all about spending time with your new husband or wife. What a perfect opportunity to bring along some gorgeous lingerie, especially those lacy, white options that are just made for a new bride. You don't have to spend a lot either. There are some quality affordable options on Amazon, like this lace bodysuit. We've got an article that can give you a few more ideas for sexy lingerie, too.
Honeymoon pajamas: You don't have to be in lingerie to feel alluring and romantic. A honeymoon nightgown or other fun sleepwear can feel totally luxurious. Macy's has tons of sophisticated options.
Cocktail dresses: Every night on your honeymoon is date night! You're going to want to have some fantastic dresses that make you feel irresistible to your new spouse.
His and Hers / Husband and Wife Shirts and Accessories
In the past few years, a trend has popped up where brides, grooms, and newlyweds can wear items that announce their new status. If you're the kind of couple who likes to wear these fun items, go for it! There's no better time than your honeymoon.
When Nathan and I were engaged my mom gave us a set of plush bathrobes (white for me, black for Nathan) embroidered with a subtle Mr. and Mrs. They are super nice, fluffy robes and we wear them to this day!
You could spend hours searching for the best honeymoon shirts or Mr. and Mrs. t-shirts, so to save you time, we've searched hard and included a few of the best we found below:
Intimate & Special Honeymoon Items
Your honeymoon should be one of the most romantic times of your life. In truth, all you need to have an amazing honeymoon is you and your newly married sweetheart. But, why not make the honeymoon even better?! You can always enhance the experience with some extra important items to cross off your honeymoon checklist. These are items designed to make your honeymoon sexier and sweeter.
Candles: Candles enhance any romantic getaway. Check with your accommodation to see if candles are allowed (they often aren't). You can always bring flameless tealights as a sexy alternative.
Massage oil: You can sign up for a couples massage at your resort, but there's nothing so good as giving or receiving a massage from your husband or wife. Massage oil is fragrant and makes the massage experience much more sensual and pleasurable. This one smells amazing. Or opt for this Kama Sutra Massage Kit with a variety of oils.
Bedroom Products: Because let's face it, honeymooning = lovemaking.
Rose petals: It might be a little cheesy, but if you've ever wanted to lay on a bed covered in rose petals, this is your perfect chance! Get a pack of multicolored pastel rose petals here.


---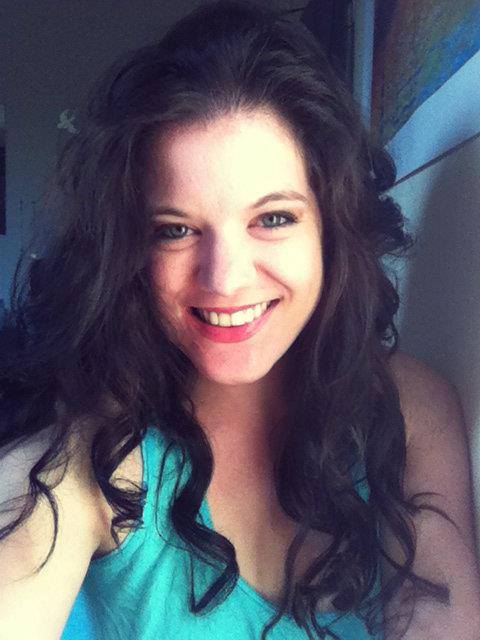 Amy Hartle is the author of Do You Love Me? How To Stop Seeking Reassurance in Relationships, a book on reassurance seeking and relationship anxiety. Both her book and this blog are born of personal experience; Amy shares expert relationship advice from the lessons learned during her own 10+ years with her husband, as well as couples travel tips and romantic getaway recommendations, all gleaned while traveling the world together.