This post may contain affiliate links. Read our disclosure page for full details.
Have you ever dreamed of living in an opulent castle, poised on the edge of a glistening lake? When you find that romantic paradise, let us know, but until then, we've found a place where you can get pretty darn close to that fairy tale ideal. We did just that on our Canada honeymoon in 2016.
Read more about beautiful Banff National Park here.
For two nights during our honeymoon last month, we stayed in a suite at the regal Fairmont Chateau Lake Louise. Undoubtedly the prettiest hotel we've stayed in thus far on our travels, the Chateau is an iconic part of the Banff/Lake Louise experience.
We hope to visit again for longer and explore much more of the Banff region—especially for some hiking in the warmer months. PS: One of the best things to do in Lake Louise is the Larch Valley hike.
When we do get the chance to return, we'd love to take this awesome Canadian road trip suggested by fellow travel blogger Tara.
In a region known for its turquoise lakes and arresting mountains, we weren't disappointed in what we saw, but if your destination is Lake Louise, you should know that the picturesque body of water doesn't thaw until May or even June.
Our late April visit proved that to be indeed the case, as despite warmer temperatures in the air, the lake was still mostly covered by a stubborn layer of ice. For those Instagram-famous views of the lake, summer is the prime time to visit the region.
But you can avoid crowds and have a piece of privacy at the lake if you come a bit earlier in the season as we did. And there are plenty of amazing things to do in Canada in winter.
Whenever you go, Lake Louise is an amazing spot for a romantic getaway, and makes for an epic honeymoon destination.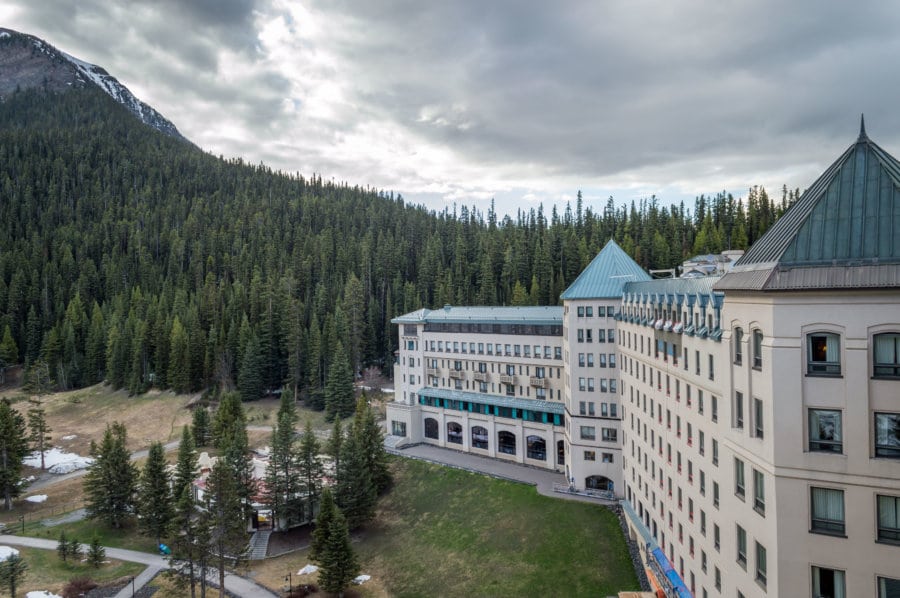 First, a Really Nice Welcome
One thing I can say without reservation about the Chateau Lake Louise is that the staff was fantastic. Every employee greeted us warmly and openly.
It was a real feeling of "guest" service and very personalized. The front desk agent who checked us in, Valentino, was especially gregarious and accommodating. I really appreciated that and I think those special touches are what set a luxury hotel apart from other, less service-focused establishments.
As part of our stay in the fabulous Glacier Suite, we were part of the Fairmont Gold experience.
Our room was on a restricted floor which held all Gold level rooms and the beautiful Gold Lounge, where tea, coffee, complimentary hors-d'oeuvres, and continental breakfast were enjoyed.
This was a great feature for our stay and afforded more privacy than the busier restaurants downstairs.

Our Incredible Suite
We were so in love with our Glacier Suite; I could have stayed there forever. The chateau staff wouldn't mind, right?
Set on two floors, this penthouse suite is connected by a sophisticated spiral staircase.
Downstairs is the living and dining area, as well as a bathroom, while upstairs was the luxurious king bed, 2nd bath, and the pinnacle of the room: the balcony overlooking Lake Louise.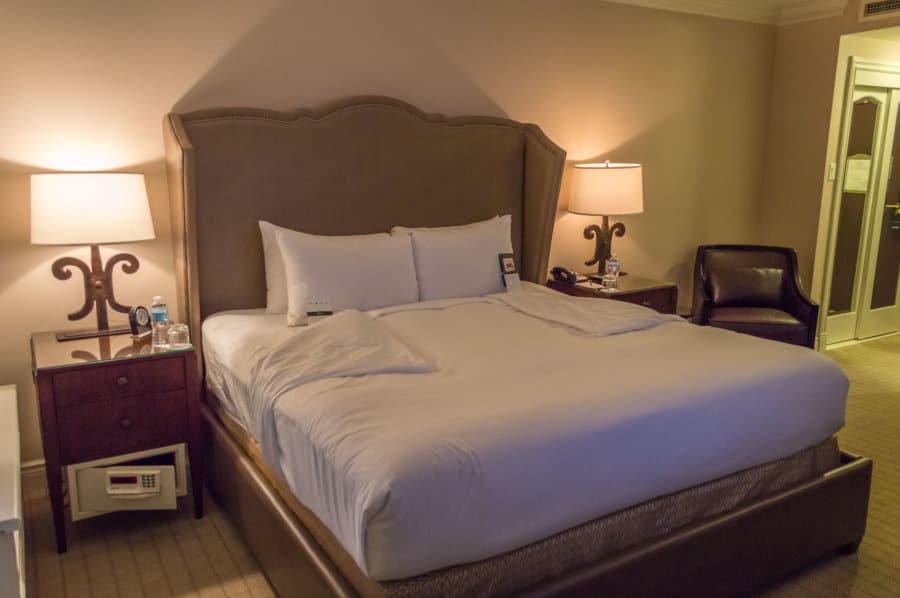 Perhaps best of all, you could see the stunning view not only from the balcony but from the bed itself. Talk about waking up to an incomparable piece of nature.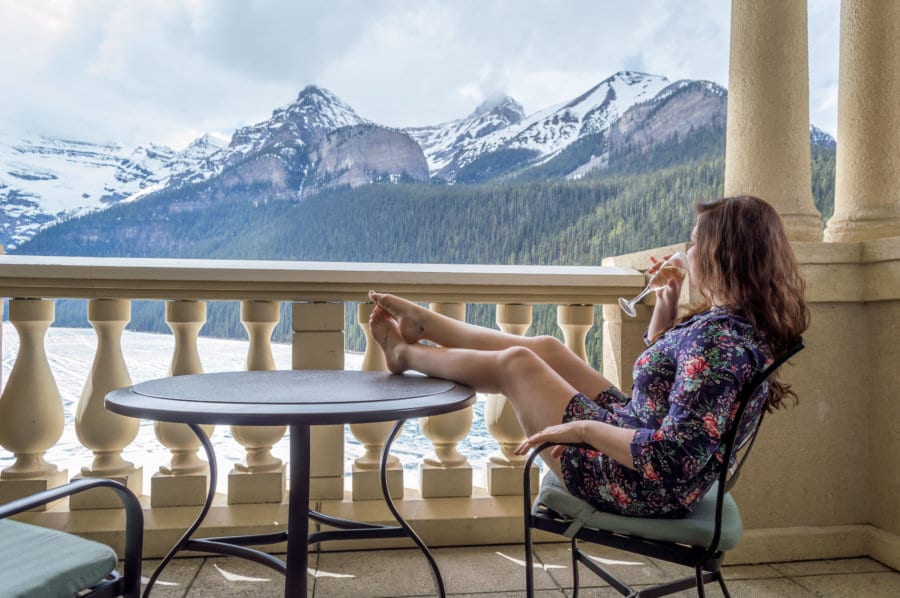 A Romantic Interior
Having already explored Banff and the surrounding region (and unfortunately meeting up with some rainy weather), we spent much of our time exploring the spectacular inside of the hotel.
The property is massive, with rows of shops, an array of half a dozen restaurants, and much more. I honestly feel that a person could live here and never need to leave–all your amenities are basically right on site.
We had a dip in the blissfully uncrowded hot tub, peeked into the fitness center (we didn't work out, we were on our honeymoon!), and ventured over into the meeting and banquet facilities. I imagine a Chateau wedding is to die for.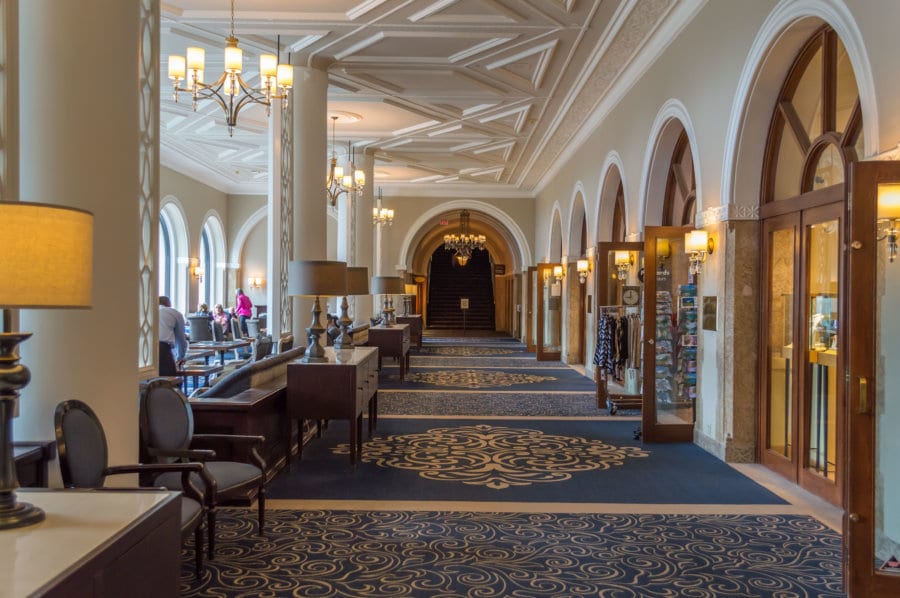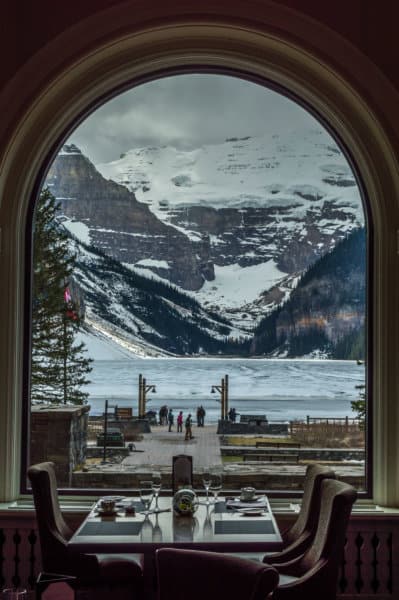 Everything in the hotel is oriented towards its namesake, the spectacular body of water beckoning from just outside. The window above shows an utterly unreal scene. Imagine that incredible view while enjoying your breakfast!
What It's All About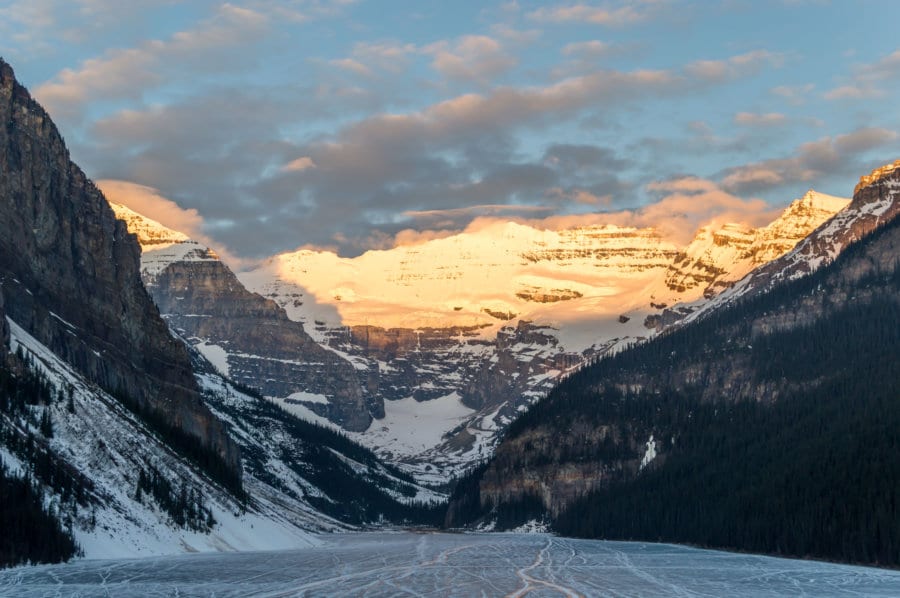 Guests may come for the fine service, delicious meals, and plush accommodations, but the ultimate draw is Lake Louise herself. It's definitely one of the best places in Canada.
The surrounding scenery is absolutely unbelievable, and as a photographer, I am pretty sure Nathan was in pure paradise.
We spent some time walking the trail that borders the lake's edge. Hiking is difficult this time of year without snow gear and a large group to go with, so we weren't able to explore as much of the wilderness as we would've liked.
Oh well…a great excuse to return again in the warmer months, and maybe to explore even more of Canada.
There's so much to do in Banff National Park, too, that you will be kept busy and happy during your trip. Don't miss some of these epic hikes in Banff.
Here's another great list of fun things to do.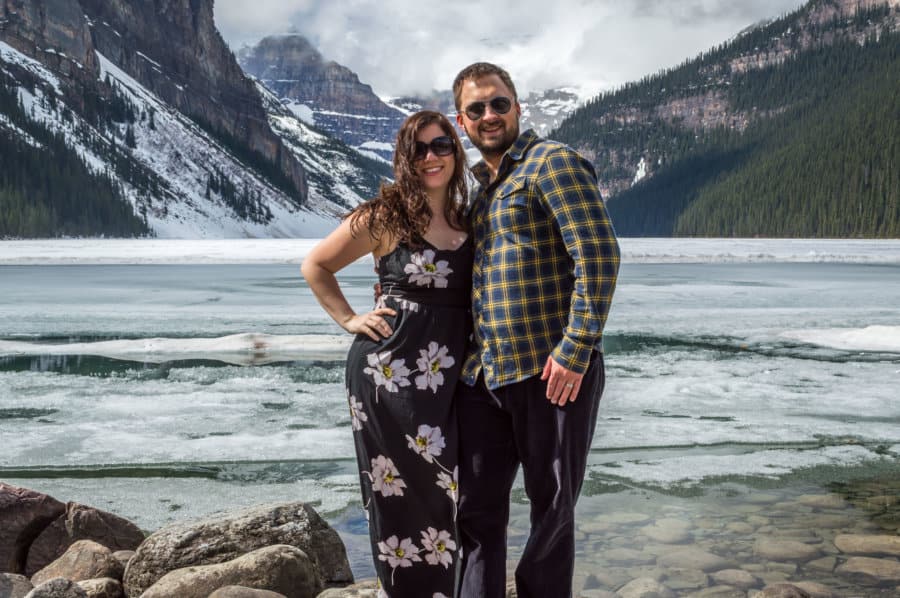 If you're looking for a romantic getaway, a babymoon, a family trip, or especially an epic honeymoon destination, please check out this wonderful spot. You won't be disappointed.
Our stay was graciously sponsored by the Fairmont Chateau Lake Louise. All opinions are entirely our own.
---
Pin this post to save for later!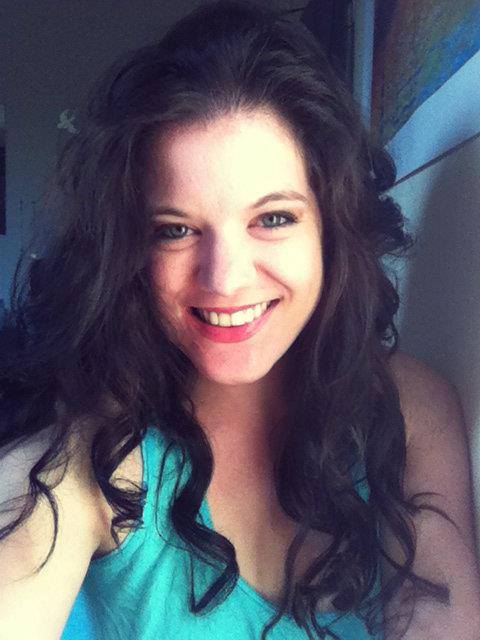 Amy Hartle is the author of Do You Love Me? How To Stop Seeking Reassurance in Relationships, a book on reassurance seeking and relationship anxiety. Both her book and this blog are born of personal experience; Amy shares expert relationship advice from the lessons learned during her own 10+ years with her husband, as well as couples travel tips and romantic getaway recommendations, all gleaned while traveling the world together.