This post may contain affiliate links. Read our disclosure page for full details.
I've always loved an adventure book. I'm not talking about your typical travel memoir, but about a gritty, hard-core survival tale. A novel about a sailing ship beset by ocean storms, or a rousing non-fiction Everest disaster story. An epic of crazy weather, bad fortune, and nearly always, the resilience of the human spirit. These books, both true and fictionalized, are thrilling to read.
Whether taking us to remote parts of the planet or bringing readers along for an exhilarating ride on an adrenaline-filled activity, these books explore some of the greatest risks humans can take. If this genre appeals to you, we've compiled a list of a few of the best outdoor adventure books and the wildest travel tales in print. Read on to find your next book—we promise it will take you on a journey.
One of the best adventure books I've read is Survive the Savage Sea by Dougal Robertson. It tells the true story of a family lost at sea in an inflatable rubber raft off the coast of South America. The Robertson family left England to sail around the world and were 17 months into their adventure when they picked up one crew member in South America and set off for the Galapagos Islands.
After being attacked by killer whales, their schooner, the Lucette, sank and they escaped into the rubber raft with 3 days' rations. When the raft sank a couple of weeks later they moved into a small dinghy they had been towing from the raft. Seven people in a tiny rubber dinghy taking turns sleeping as there was no room for all to lie down.
To survive they had to catch turtles and fish and collect drinking water from the rainstorms. After 38 days at sea a Japanese fishing trawler spotted the dinghy and rescued them. An incredible story of survival at sea.
(Submitted by Susan – Solo Trips And Tips)

In anticipation of running my first marathon in Rio de Janeiro, Brazil, I picked up a copy of
Run the World
in search of inspiration for future runs and races around the world. In her memoir, Becky Wade, a professional distance runner, recounts her experience traveling the world under the Watson Fellowship and learning about running traditions and training techniques in various places, from England to Ethiopia to Japan. In her heartwarming narrative, she describes not only the challenges and learnings from running around the world, but also includes stories about the people she met and trained with along the way.
Whether you are a runner or just simply have a lot of wanderlust, Run the World is a wonderful look into how an ancient sport can bring people and traditions from all over the world together.
(Submitted by Kay – Jetfarer)
I've always loved to hike and often research trails around the country–or even the world–that I might want to try someday. About five years ago I was planning for an upcoming trip, doing my usual trail research and discovered a book called AWOL on the Appalachian Trail written by David Miller. I had never heard of the Appalachian trail and didn't realize that people took months to hike all 2,172 miles of it! So I quickly ordered the book and read it in under a week.
AWOL is the trail name given to the author. Giving thru-hikers a nickname is just one example of the complex culture that takes place on the Appalachian Trail and which Miller does a great job of detailing. The book begins by outlining his in-depth preparations for the upcoming hike. Then he recounts the highs and lows of this arduous task which takes place over 146 days. There are tales of encountering a mama bear, twisting his ankle, climbing boulders, and coping with all types of extreme weather. His writing is so engaging that I felt I was right there with him. By the end of the book I was disappointed that it was over. I hoped he might hike it again so the story could continue.
This book began my fascination with long trails that traverse major portions of the U.S. and Canada. Since reading Miller's book, I've read several others in this genre and continue to be amazed by the hikers that are willing to commit to this level of time, physical effort and money. I don't think I'll ever follow in their footsteps, but they do inspire me to get out there and try longer, more challenging hikes wherever I go.
(Submitted by Wendy – Empty Nesters Hit the Road)

Adventure books don't get much more epic than this Aron Ralston classic.
The title sums up this true story perfectly. Essentially, Ralston recounts a death-defying experience he faced deep in the canyons of Utah, where he literally finds himself stuck between a rock and a hard place…
An experienced mountaineer and general all-round outdoorsman, Ralston set off on what should have been a fairly short foray through the canyons.
But the trip took a dark turn when he unwittingly dislodged a boulder that fell and pinned his right hand to the canyon wall.
Trapped with a bare minimum of rations on which to survive, what followed was a 5.5 day horror story that culminated in Ralston doing the unthinkable: chopping his own arm off with a blunt penknife and no anesthetic.
So epic and intense is this story of survival that it even had a movie made in its honour: 127 hours, starring James Franco.
It's hard not to be impressed by Ralston and begs the obvious question: "what would I have done?!"
With descriptions of his life prior to this encounter with death as well, you experience the story in context and come to understand exactly how this remarkable man ended up where he did and summoned the courage and gall to undertake the operation. Read the book and be inspired and repulsed in equal measure!
(Submitted by Danny – Coddiwomp)
Endurance is one of the most epic true-story adventure books of all time. I love reading real-life adventure stories and am, inspired by explorers, especially to the north and south poles. When I was in my early 20s and studying abroad in France for the first time, I read this book on a recommendation from another traveler.
I spent the next 2 days flipping page after page and staying up far too late reading this dramatic adventure book that seemed too tragic and exciting to be believable. A true story of incredible survival in the Antarctic during the early days of exploration and discovery, a group of explorers set sail to map the Antarctic only to encounter horrible tragedies, setbacks, isolation and starvation against all odds. Plighted by disease, frostbite, animal attacks, breaking ice, capsized boats, and psychological melt down, many of the survivors are miraculously located after years away.
After reading this book, you'll never think twice about your own adventure pitfalls and mishaps like missing a flight or losing your wallet compared to the darkest moments of survival in the book Endurance, an all-time bestseller adventure book.
(Submitted by Cerise – Enchanted Vagabond)

Shantaram by Gregory David Roberts
Shantaram is what made me want to visit India. The book is a romanced autobiography of Gregory David Roberts, a bank robber and heroin addict who escapes prison in Australia and, with a fake New Zealand passport, gets to Mumbai and eventually establishes a close relationship with the local mafia. It's a history of friendship and through the eyes of Roberts, readers are taken to the poorest yet most beautiful parts of India.
(Submitted by Claudia – My Adventures Across The World)
Seven Years in Tibet is one of those books which you can just not put down. It's the perfect mix of adventures, memoirs, and history. The book tells the true story of how the author escaped from imprisonment in India where he had been put by the British during the Second World War. He manages to get to Lhasa, in the remote Tibet, after passing the Himalayas, fighting with the high altitude, and risking his life.
But the best part about this book is that once Harrer gets to Tibet, you are immersed in the Tibetan way of life. The author depicts the fascinating world of Tibetans, their culture, traditions, and stories. A world which now is almost impossible to observe. And it also tells about the author's meeting with the Dalai Lama and the time they spent together.
If you've loved the movie, then definitely read the book as it is a million times more exciting. I read it during a four-week long trek in the Himalayas, and I couldn't have found a better timing for it. Reading about his adventures in the Himalayas made me realize the greatness of the world's giant mountains and fall in love with them forever.
(Submitted by Andra – Our World to Wander)
Skeletons on the Zahara is a true but gut-wrenching, dehydrating, queasy story of fate of Captain James Riley and the men of the ship 'Commerce' after their shipwreck in 1815 off the coast of Africa. The story itself is horrifying and contains a quality of human suffering that is incomprehensible to the first world mind. Telling the tale of these shipwrecked sailors, from their capture and sale into slavery, to their beaten and starved bodies and minds finding their way to freedom, Skeletons on the Zahara is one of the best travel books I've had the chance to read!"
(Submitted by Patrick – Adventographer)
Around the World in 80 Days is one of Jules Verne's most famous books and it was also the main source of inspiration for my own world tour. This book was written at the end of the XIX century but this is a book I could recommend to anyone because the sense of adventure, its main characters and situations are timeless.
The book tells the story about Mr. Fogg, an extravagant gentleman living in London who decides to attempt the circumnavigation of the world in 80 days to win a crazy bet made with his friends at Reform Club. Mr. Fogg will travel with his new employed French valet and during their trip they will meet many interesting people and will live endless adventures.
Jules Verne's imagination is amazing because he did not visit most of the places described in the book. Instead, he used descriptions from newspapers, books or other travelers' tales and blended them all with his brilliant mind to create the story. This is a very entertaining book, very easy to read plus it is fun!
(Submitted by Elisa – World in Paris)
Into Thin Air is a true story by American journalist and mountaineer Jon Krakauer. He was part of an ill-fated Everest climb in 1996 and this is his story. While Krakauer reached the summit and made it back down the mountain, four of his team members did not, and in total eight people died on Mt Everest that day. Into Thin Air brought home the realities of mountain climbing and raised interesting questions about people who are perhaps inexperienced being allowed to climb because they can pay the required fees. While some of the book has been contradicted by others, what I found interesting was the ending and the confusion. Krakauer himself cannot be confident that he remembered the events correctly. The book had me completely caught up in it while I was reading, and has really stuck with me. It definitely put paid to any small part of me that may have thought it would be a good idea to climb Mount Everest one day.
(Submitted by Josie – Josie Wanders)
As a very visual person, the first books I ever read – if we can call them that – were comics. I would read at least one or two every day as my hometown's library was a few steps away from my home and – newsflash! – travel ones were my favorite of them all. The Adventures of Tintin by the famous Belgian cartoonist Hergé was a comic series that took me to Egypt, Congo, Tibet and even space before I turned 8 years old. Talk about great memories!
(Submitted by Inma – A World to Travel)
It's the year 1960. A man and his dog set off in a camper van on an epic road trip around the USA. That's already the stuff of grand adventure, but when you factor in the fact that the man in question is John Steinbeck, one of America's most beloved writers, the story becomes one you cannot put down. Travels with Charley: In Search of America is my favorite Steinbeck work, one that I have read many times. In part an account of his adventures on the road (partially fictionalized according to some critics), in part a commentary about his views on changing times in his country, the book keeps you riveted from beginning to end. If you haven't already read it, I highly recommend it!
(Submitted by Dhara – It's Not About the Miles)

It wasn't a thirst for adventure or running from the law that drove Chris Knight into the woods. Unlike most stories of wilderness survival, he didn't want to be found. He wanted solitude.
And one day in 1986, he drove his car deep into the Maine woods, parked it on the side of a dirt road, and walked into the forest without telling a soul. This began his journey of living completely alone, surviving bitter Maine winters in a tent without ever lighting a fire. He didn't talk to another human for more than 25 years–until the night he was arrested.
This book shares the fascinating true story of the things Chris Knight did to survive, including both wilderness skills and breaking into local cabins around the lake to stock up on food, supplies, and books. But beyond sharing how he managed to survive, the author (journalist Michael Finkel) shares the why behind Knight's motivations for leaving civilization.
Being from Maine originally, I remember the buzz and news headlines when Knight was finally caught a few years ago (and thinking at the time how bizarre the story was). So I absolutely couldn't resist picking this book up. Not only did I love the glimpse it gave into Maine's small town culture–from the reactions of local cabin owners to descriptions of Knight's hometown–I appreciated the more profound reflections on solitude and loneliness in our noisy, "connected" world. It's the perfect companion on a summer trip to Maine–or anywhere, really, that you're heading in order to escape and enjoy the peacefulness of nature.
(Submitted by Naomi – Roaming the Americas)
The ultimate adventure, the all or nothing swan dive into the unknown. That's the story of Captain Ferdinand Magellan's unprecedented circumnavigation of the globe described in Laurence Bergreen's book, Over the Edge of the World. In the Europe of 1519 people believed in boiling oceans and sea monsters that swallowed ships whole. Still, Ferdinand Magellan managed to secure financing for 5 ships and recruit a crew of over 200 men to face these perceived dangers and find a water route to the spice islands. Along the way, he faced mutiny, extreme weather, starvation and disease but he kept going. In the journey's three-year odyssey, chronicled by the ships scribe, they found vastly different cultures, wildlife and flora. They also eventually found the coveted route to the fabled spice islands, but they paid a heavy price. Only one lone ship out of five carrying 18 emaciated men limped into their home harbor. The saddest part is that Captain Magellan did not live to see his dream realized. He was killed by natives in the South Pacific.
(Submitted by Talek – Travels with Talek)
There are some books that just leave you inspired to travel a little more adventurously, and this is definitely one of those books. Off The Rails: 10,000 km by Bicycle across Russia, Siberia and Mongolia to China tells the tale of two cyclists, Tim Cope and Chris Hatherly, who cycled 10,000 km in recumbent bicycles. Neither of them spoke any Russian worth mentioning and neither had really ridden a recumbent bicycle before.
Although their journey began and ended in two major cities, Moscow and Beijing, the majority is spent in remote and rural parts of Russia, Siberia, Mongolia, and China. There are tales of Russian mobsters, bears, and mosquitoes – all of the things adventures are made of. In between, Cope and Hatherly share their nuggets of travel wisdom, humour, and philosophy.
This isn't a very well-known book, but it's one that's definitely deserving of a place on your bookshelf.
(Submitted by James – This Travel Guide)
I'm a big fan of Magical realism in literature – a narrative style where reality and fiction coexist together in a way it's impossible to separate them. Latin American writers extensively used it in their novels. One of my favorite South American writers is a Peruvian author Mario Vargas Llosa.
His first book I read was Death in the Andes. The events take place in a tiny Andean village Naccos in the Cusco region of Peru in the middle of the 20th century. Three people involved in construction of roads in the region disappeared one day and were never found. A young corporal Lituma was sent from Lima to investigate the case. In the community old indian superstitions and legends are still very strong, locals believe the men were taken by pistachos – a boogeyman figure of the Andean folklore. For Lituma, born and raised in a big city, it's difficult to separate the reality from the fiction and find out the truth. At the time Machu Picchu was still a remote destination and a local bus journey to the ruins might have had dramatic consequences, like in the novel.
We went to Peru short time after I'd read this book and spent quite a lot of time hiking in the Andes around Cusco. When we were on Choquequirao trek, everything— the scenery, small local villages, ruins, locals using donkeys to carry goods—looked like the perfect decoration for this novel.
(Submitted by Campbell & Alya – Stingy Nomads)
Grass by Phil Sparrowhawk
I picked up Grass by Phil Sparrowhawk while in Bangkok. The first chapter starts out in Bangkok so it immediately had my attention. Phil grew up in a working class family, a born entrepreneur. His followed the path of legitimate business until world famous drug smuggler Howard Marks met him and brought him into the industry of international drug smuggling. World adventures. Dinner with kings. Years spent in Thai prisons. This book is less about the drugs (which he never did) and more about his travels and adventures. I first read it 13 years ago in Thailand and have since re-read it every few years.
(Submitted by Paul – Travel is Life)
---
Pin this post to save for later!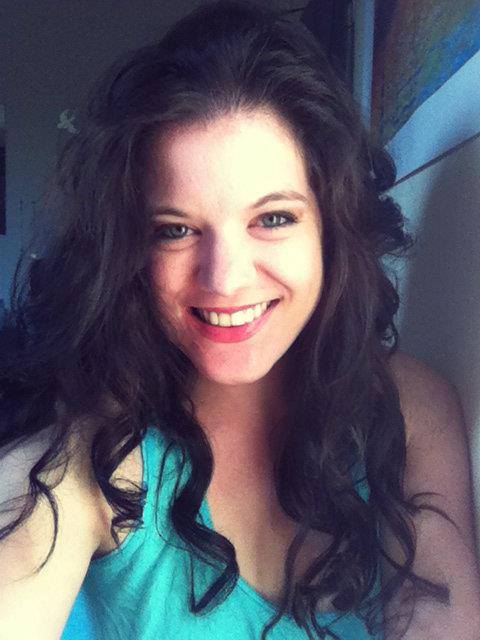 Amy Hartle is the author of Do You Love Me? How To Stop Seeking Reassurance in Relationships, a book on reassurance seeking and relationship anxiety. Both her book and this blog are born of personal experience; Amy shares expert relationship advice from the lessons learned during her own 10+ years with her husband, as well as couples travel tips and romantic getaway recommendations, all gleaned while traveling the world together.