This post may contain affiliate links. Read our disclosure page for full details.
Nathan and I are both avid readers. We have a stack of books in our bedroom that we'll never get through, and yet we can never seem to pass up a chance to buy more (only at used book stores, of course, we ARE budget travelers!).
Together, we've read a large number of books, across the spectrum of genres. Time and time again, however, I return to the same books, particularly those which are in the realm of adventure, travel, and historical fiction. Check out our favorite books of 2016 here.
I love reading books about cultures. I love books full of beauty and striking imagery. (My favorite passages from fantasy novels are the descriptions of overflowing feasts). Because of this, I've really honed in on the type of books I am drawn to. Those listed below represent some of my very favorites. Not only do I treasure many of them in particular, but each shares a common thread. Every single one of the books on this list will give you that insatiable desire to travel the road, to see the world, and to meet its varied, incredible inhabitants.
Dive right in….. We've got 10 great books to kindle your wanderlust. (Psst: if you need even MORE choices, here's 200 top travel books to check out.)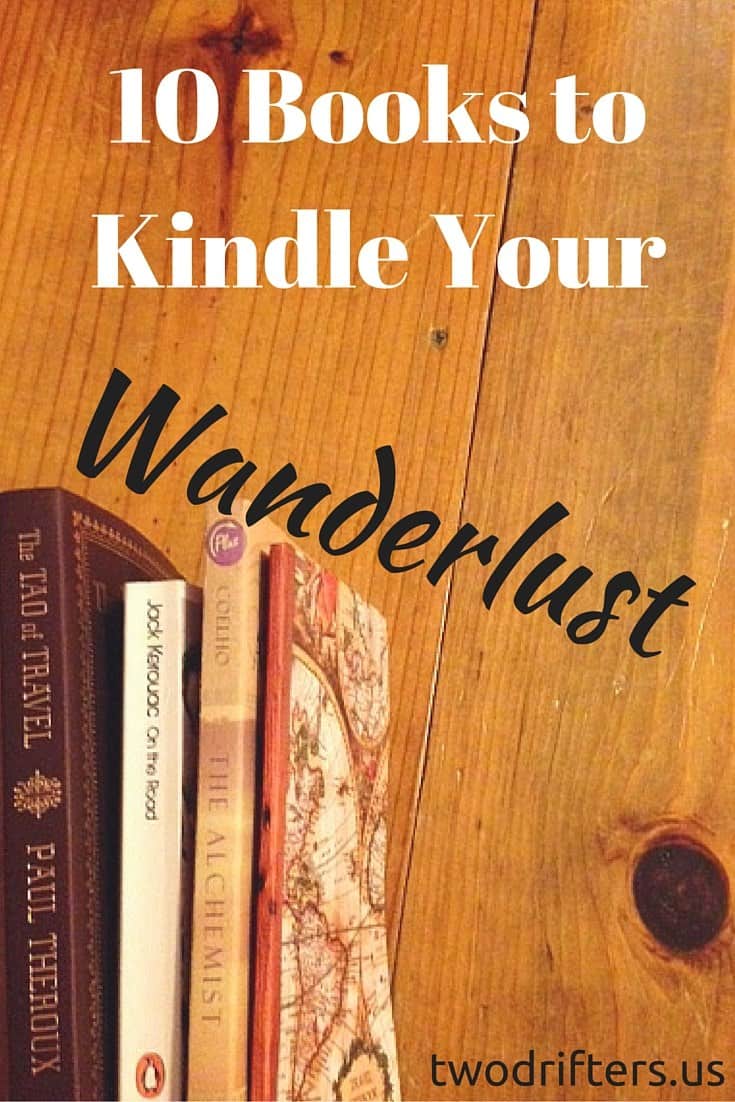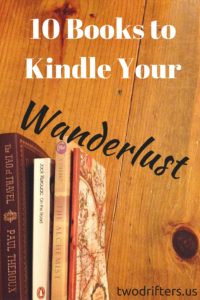 Jack Kerouac's On the Road is the bible for nomads, wanderers, and drifters across the world. This is one of those books that seems to have a divided audience: you either love it or you hate it. I'm in the first camp, and On the Road remains one of my favorite books of all time.
Follow Sal and his friends (based on Kerouac and his real-life companions) as they criss-cross America by car. This classic piece, which was published in the 1950s, helped set the tone for the "beat generation." The novel is written in a sporadic, lively style that is nevertheless poignant and rich with imagery. If you're curious about America's greatest road trip novel, you need to give On the Road a chance.
The Alchemist is probably one of the single most life-changing books you'll ever read. The novel is fairly short in length but packed with wisdom and beautiful prose. The story centers around a young shepherd named Santiago who dreams of a hidden treasure. We follow him along a mystical journey as he travels in search of his Personal Legend, making his way across the vast desert and meeting a host of colorful characters. You'll feel inspired and ready to set off on your own individual quest. I highly recommend this book.
This is another one of those books that has many adoring fans and many naysayers. Before joining the bandwagon, you'd better read it yourself to find out. I admit, I was hesitant to read Eat Pray Love because I tend to shy away from things that are overly popular. But I finally picked this up at a thrift shop and figured I'd give it a try. The author begins by sharing her own painful divorce. A woman in her 30s, she sets out on a whim to experience the world: eating through Italy, examining spirituality in India, and finding love and pleasure in Bali. Of the three sections in the book, I think the India chapters are the most unique and compelling. You'll definitely be intrigued. This is simply a classic wanderlust book.
There are few travel writers offering up more hilarity than Bill Bryson. Among his many personal narratives, my favorite is In a Sunburned Country, which is all about his experiences in Australia. Oh my goodness. I picked this up while we were in Australia last year and I found myself laughing out loud over its humor. This book is a great picture of Australia, as seen through the eyes of a witty British-American visitor. Curl up with a cup of tea and let Bill transport you to sunny Australia.
This might not be a traditional choice for a list of wanderlust-inspiring books, but The Joy Luck Club is a treasure. Focusing on the lives of four Chinese mothers and their American-born daughters, the novel switches back in forth in time and perspective, forming a gorgeous, mysterious piece. I grew up reading this book and was obsessed by the culture. I became very curious about China and other cultures in general. This book provides a look into another time and place and explores above all, the relationships between the mothers and their daughters. This is my all-time favorite book.
It is the 1860's and Azuba is married to an adventurous sea captain. After one too many voyages in which she is left at home, Azuba demands to be taken along. He husband is hesitant but finally consents. What follows is Azuba's incredible account of her time spent at sea. It's not a "ladylike" place, she soon finds, and the journey may bring her more than she bargained for. It's a gripping story that examines women's roles, travel, relationships, and the power of the sea. This may not make you ready to jump on an old sailing ship, but it will make you remember the huge and unfathomable planet we live on, and inspire you to see it.
I think Pico Iyer is one of the most brilliant travel writers, and this work is no exception. In Sun After Dark, Iyer recounts his experiences in a variety of (often unusual) locations across the globe. His essays and tales are always deeply spiritual in nature. If you like that type of philosophizing and wordsmithing, I promise you will definitely be enthralled by this book. Iyer is the traveler's travel writer. Dive in for a hefty dose of wanderlust.
If you've ever dreamed of thistle covered highlands, time-traveling heroines, and hot Scotsmen, Diana Gabaldon is your author. Outlander is the first novel in a lengthy series of the same name. Filled with romance, tragedy, history, and war, Outlander is a book that defies genre. It's certainly a page-turner in many aspects, but it is also full of sentimental rhapsodies on love. The main character Claire is fantastic and you'll definitely understand why she easily falls for the roguish Jamie. Be transported to Scotland and back in time with this sweeping epic novel.
If you sort of like Dracula and you sort of like The Da Vinci Code, The Historian will be right up your alley. This book takes you everywhere, but centers around dusty libraries and other mysterious locations in Eastern Europe. This is probably what sent places like Romania to the top of my bucket list. The plot consists of three intertwined stories spanning many years. Letters, intrigue, and the uncovering of ancient documents make up a great deal of The Historian as the main characters dig through mysteries to find the truth about Vlad the Impaler (aka Dracula.) It's totally awesome!
Last but not least is the most well-known of novels in the Chronicles of Narnia series, The Lion, the Witch and the Wardrobe. I thought everyone had read this growing up, but it seems many did not. Nathan just started reading the series this year. His consensus? He loves it. As do I, and as I have for many, many years. If you don't know the story, siblings Peter, Susan, Edmund, and Lucy disappear through a magical wardrobe and end up in an incredible world known as Narnia. There are talking beasts, an evil witch, trees that take sides, and most magnificently, a benevolent lion. This book is a true classic, and will make you wish you could explore even more than our own world. Perhaps others DO exist…..
Have you read any of these books? Did I miss any? Let us know in the comments!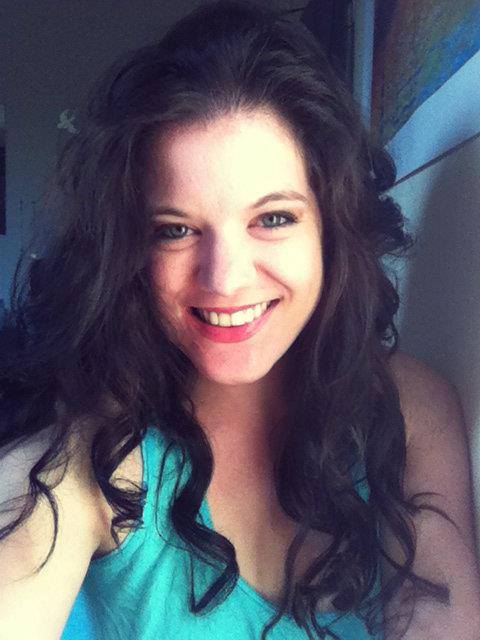 Amy Hartle is the author of Do You Love Me? How To Stop Seeking Reassurance in Relationships, a book on reassurance seeking and relationship anxiety. Both her book and this blog are born of personal experience; Amy shares expert relationship advice from the lessons learned during her own 10+ years with her husband, as well as couples travel tips and romantic getaway recommendations, all gleaned while traveling the world together.