This post may contain affiliate links. Read our disclosure page for full details.
Have you heard of Ebates? It was only a few months ago that this service caught my attention, but I am already completely hooked!
For us, our intention for 2019 has been that this is the year of money. We want to make more, save more, pay off more debt, and generally be in an excellent financial position for the future. After all, less debt = more travel. More savings = more travel. Basically, we just want to travel!
There are so many approaches to saving money, and a lot of financial experts will tell you to start by cutting costs. This works for some areas, but what about purchases you still need to make? There are a lot of essentials you need in your day-to-day life.
So cutting them out may not be an option. Instead, what if you made money just by doing your usual spending? What if your purchases all came with money back?
This is exactly the magic of Ebates!
Ebates is a cashback site that gives you money back for your purchases. Basically, you spend money as you would normally, but you get money back in return! It's absolutely genius and beyond easy.
Before you read any further, Ebates is co-sponsoring a $250 gift card giveaway with me. Use the widget below to enter. The only requirement is to signup for Ebates And you could end up $250 richer!
Two Drifters' $250 Visa Gift Card Giveaway
You can use Ebates when you make many of your typical purchases. They are partners with more than 2,500 major name brands, like Kohl's, Old Navy, Sephora, Staples, and Best Buy. So when you need a new item (shirt, laptop, mascara, face wash, pair of shoes, etc.) you simply click through the link found on the Ebates app, and shop on the stores' websites like you normally would. Once your purchase is complete, you get cash back directly into your Ebates account. You literally get money back for the shopping that you were already going to do.
As for your travel purchases, many of the most well-known brands are on Ebates, too, so you can really save a significant amount of money this way. Expedia, Priceline, and Hotels.com are just a few of the familiar companies you'll see on Ebates. You probably use a lot of these already, so it makes total sense to use them in tandem with Ebates.
For some merchants, the cashback can be incredible! One of the very first items I bought on Ebates was a moisturizing cream. I found it was available on Groupon, with an incredibly high cashback amount, like 19%! I didn't hesitate. Not only did I save money by going through Groupon to buy my product, I got $7 back in my Ebates account the very next day. Combined with other purchases I'd made, that money began to seriously add up, and I received my first payout a few weeks ago!
Basically, I've become pretty obsessed with Ebates. Now whenever I have to buy something, I go to Ebates first to see if there's a deal. By the way, you don't only have to shop via the Ebates app. You can install a Chrome browser extension that shows you the savings whenever you go to a qualifying site. All you do is click the popup in the corner, and your rebate will be applied after purchase. It's so easy, and the extension means I never miss a deal.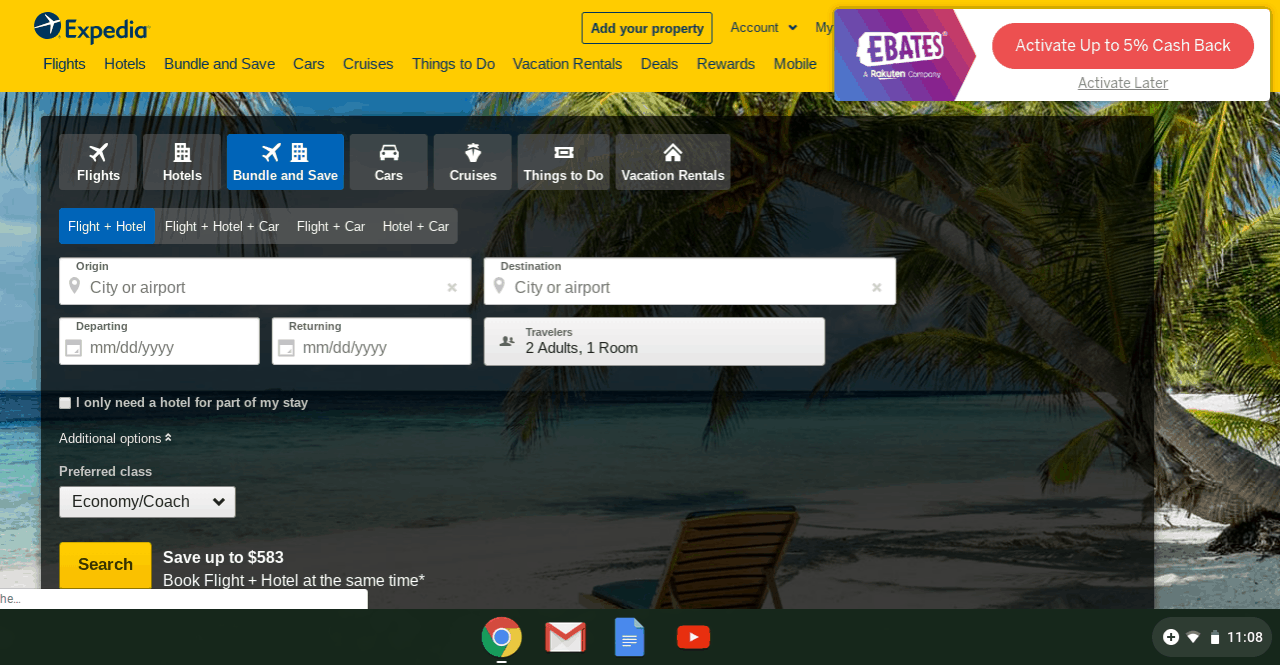 So why should you join?
I've been raving about Ebates to friends and family, because it is such an easy way to save money. Joining is really a no-brainer.
It especially makes sense for frequent travelers. Book your travel via Ebates and you could save a lot. In fact, every Thursday you can get 10% cash back on travel deals through Ebates! What you save can be used for more travel!
If you're still not convinced, here are some other awesome bonuses:
When you join (for free) you receive a $10 welcome bonus. Sign up using our referral link!
And head to the top of the post to make sure you're entered into the giveaway!
This is a sponsored post written by me on behalf of Ebates. All opinions are 100% mine.
More money-saving and money-making inspiration here: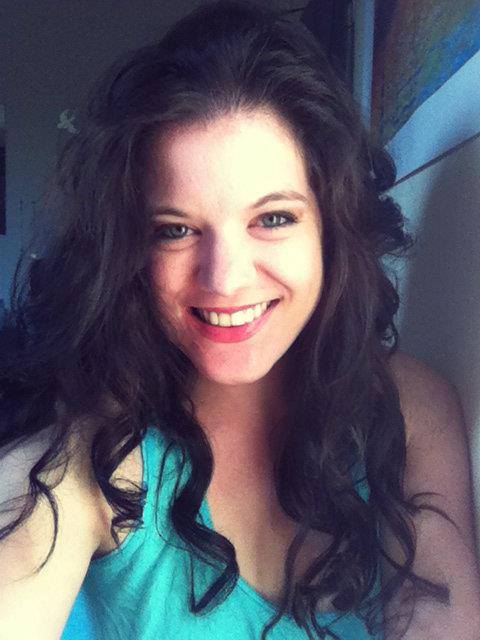 Amy Hartle is the co-founder and owner of Two Drifters, where she blogs about romantic and couples travel, relationships, honeymoons, and more. With a Master's in English and a BA in Musical Theatre, Amy loves to write quality content as well as to entertain, and she hopes to do a bit of both here on the blog! Amy is happily married to her husband Nathan, and when not working on their sites, Amy & Nathan can be found cuddling, reading, and enjoying delicious lattes.