This post may contain affiliate links. Read our disclosure page for full details.
Looking to enjoy a romantic time in Sydney with your significant other? Luckily, there's no shortage of romantic things to do in Sydney. No matter what budget you have: whether the sky's the limit or you're looking for something free. Here's a range of romantic ideas for Sydney to help inspire you. PS: If you're looking to get out of the city, check out these romantic getaways from Sydney.
Dine with a Harbour View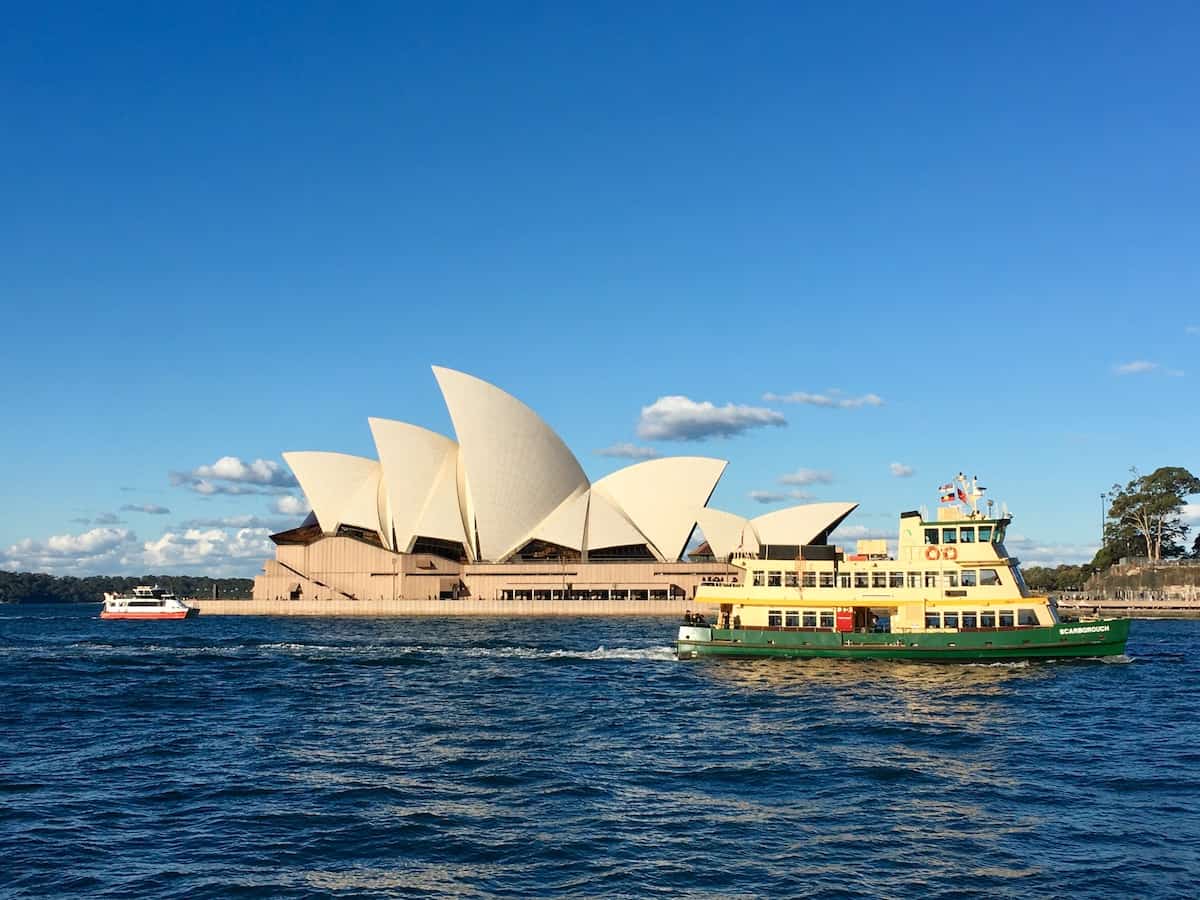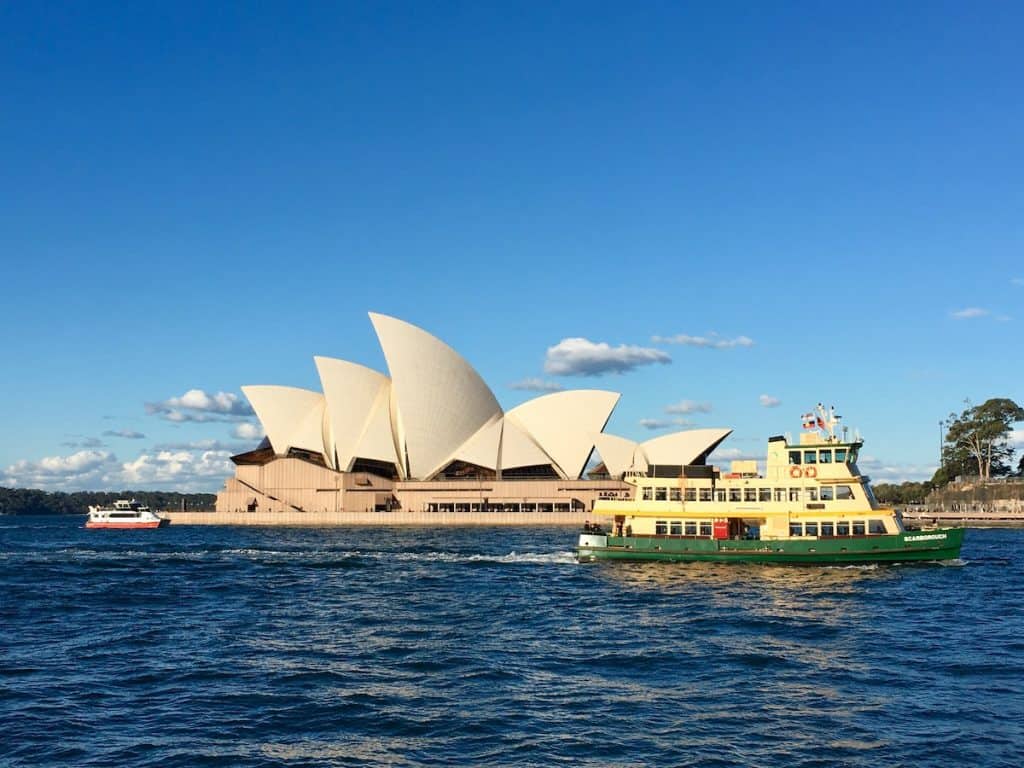 Enjoying a special dinner somewhere fancy is a classic but always a good option, especially for anniversaries and birthdays. For the ultimate romantic touch, head for somewhere with a view of Sydney Harbour.
One of the top picks in Sydney is Quay, Peter Gilmore's award-winning restaurant at the Overseas Passenger Terminal. Choose between a 10-course and six-course tasting menu, ideally paired with the matched wines. (Although there's also a "temperance" pairing option.)
Across the water is Bennelong, nestled under the sails of the Sydney Opera House. Choose between two- and three-course options, including a reduced-price pre-theatre option for early evening dining. The re-imagined Cherry Jam Lamington is not to be missed.
Another of my favourites is Café Sydney, located on the top floor of Customs House. Make sure you request an outdoor table for the best views (better enjoyed during the summer months at dinner time).
Let the staff know in advance if it's a special occasion, including if you need help to pull off a certain type of surprise, especially those involving a ring!
Enjoy a Picnic in the Botanic Gardens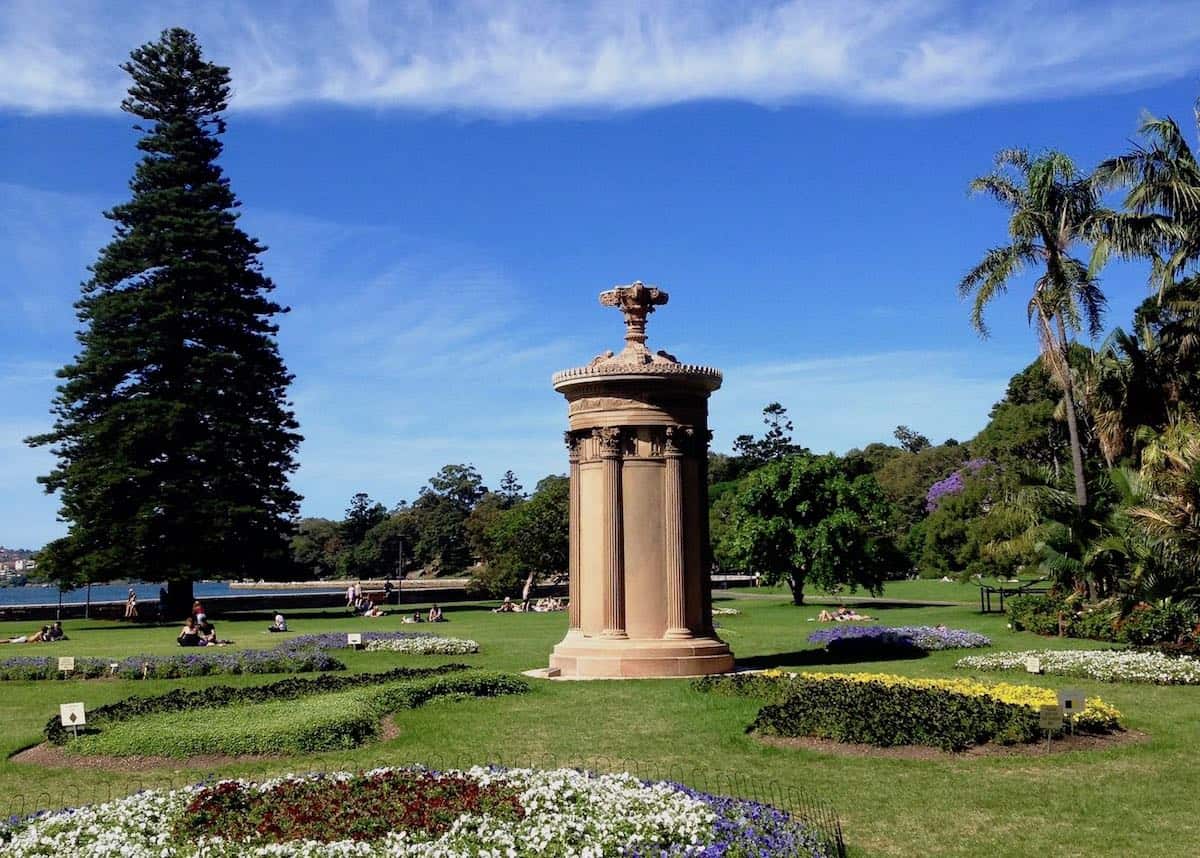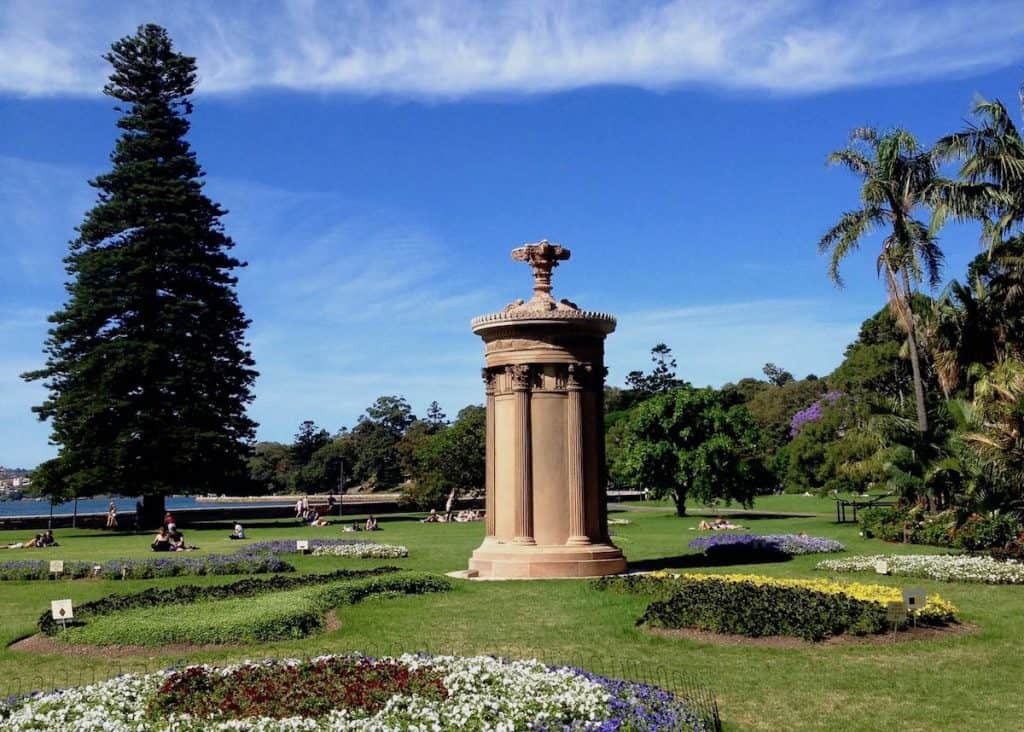 If you're looking for a dining option with harbour views but without the hefty price tag, my recommendation is to consider a picnic in the Royal Botanic Gardens.
Fill up a picnic basket with products from a gourmet supermarket, such as the David Jones Food Hall. Or consider stopping off at Gateway Sydney food court, just opposite Circular Quay, for a range of takeaway options.
It's also permitted to take alcoholic beverages into the Botanic Gardens for now (although this may be restricted for certain events or in the future), so grab a bottle of wine and glasses.
Within the gardens, there're plenty of lawns to choose from. If you're okay with sharing, the aptly named "Harbour View Lawn" is my pick. Afterwards, take a walk down to Mrs Macquarie's Chair for superb views across to the Opera House.
While the gardens are open year round, for an evening picnic I recommend sticking to the summer months. In June and July the gardens close at 5pm, but they don't close until 8pm from November to February.
Do the Sunset Bridge Climb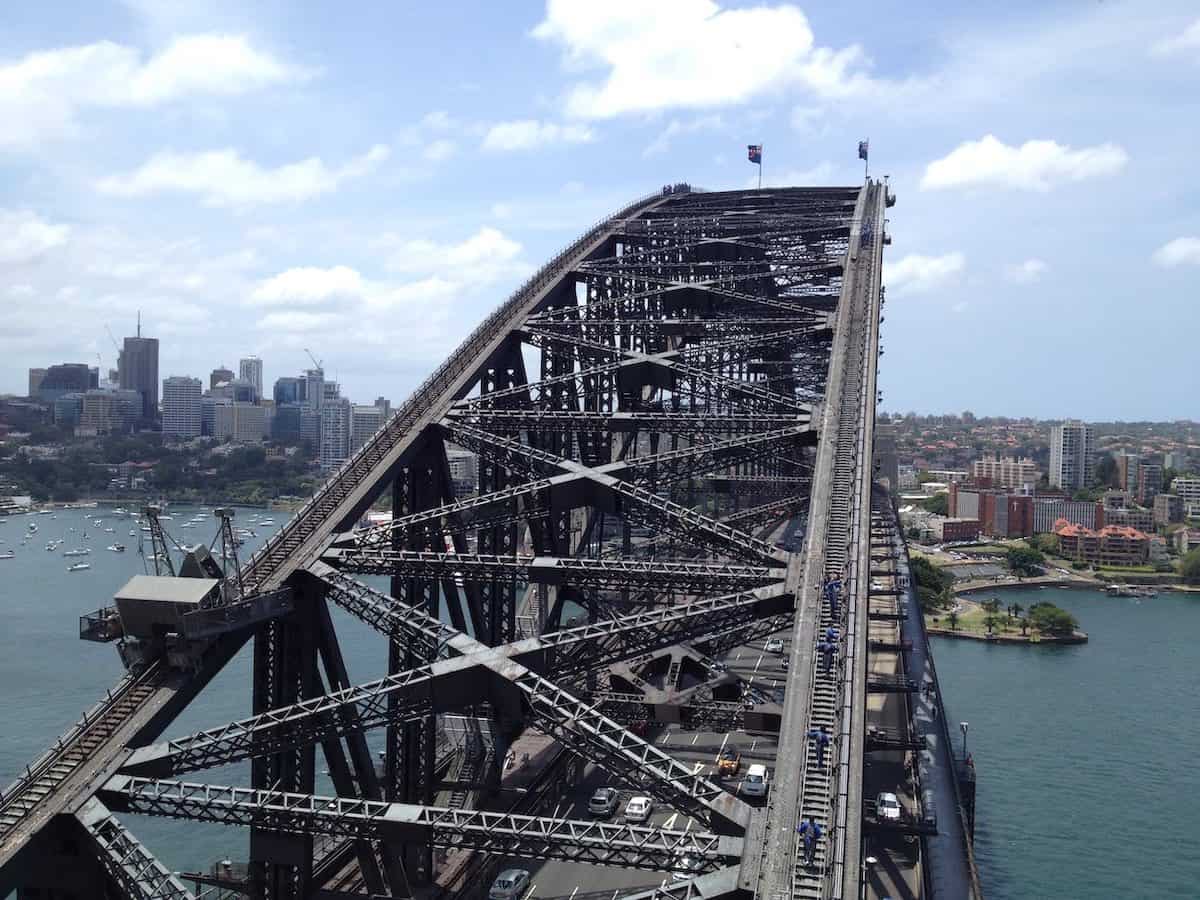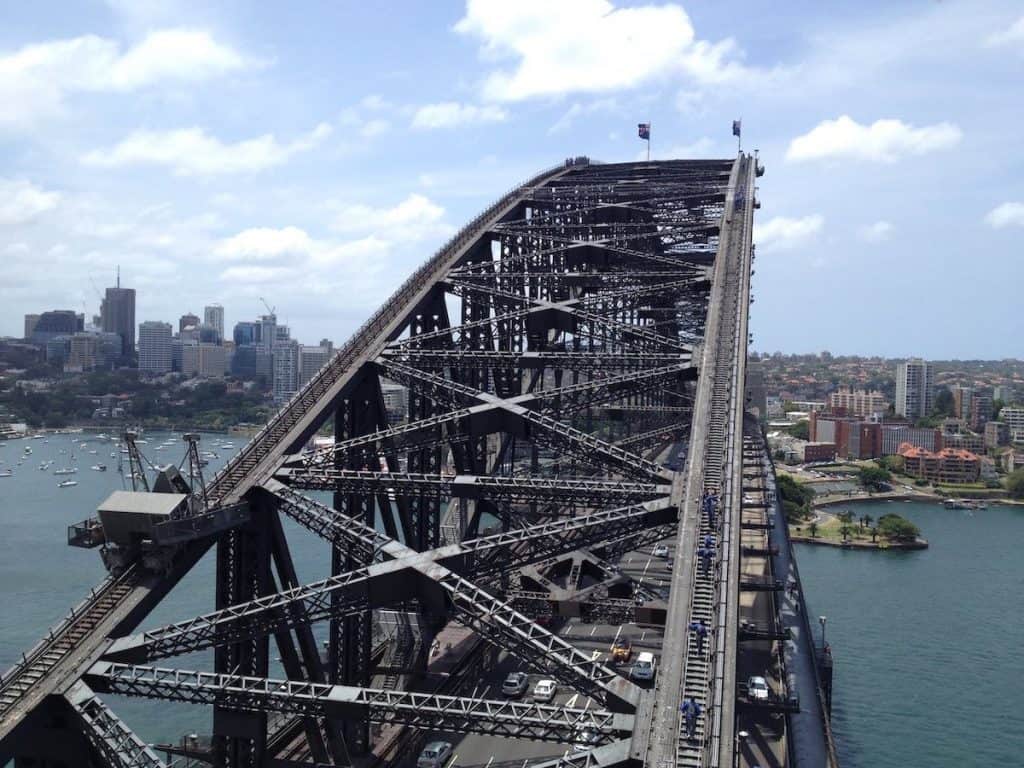 Climbing the Sydney Harbour Bridge is a wow experience, which combines fantastic views and a touch of adrenalin as you climb to its heights. (Although you're never in danger thanks to the safety harnesses and stringent precautions.)
For the most romantic climb, book one of the Twilight Bridge Climbs offered each day. These climbs are amongst the most expensive, but sunsets in Sydney can be spectacular and up on the bridge you'll have the best views on offer. Then as you descend, you'll witness the lights starting to sparkle in the harbour city.
The full BridgeClimb experience lasts 3 ½ hours, including gearing up and the safety briefing. There's also an Express option that takes just over 2 hours. And leave the glass of champagne for afterwards – there's a strict breath-testing policy!
Stroll from Coogee to Bondi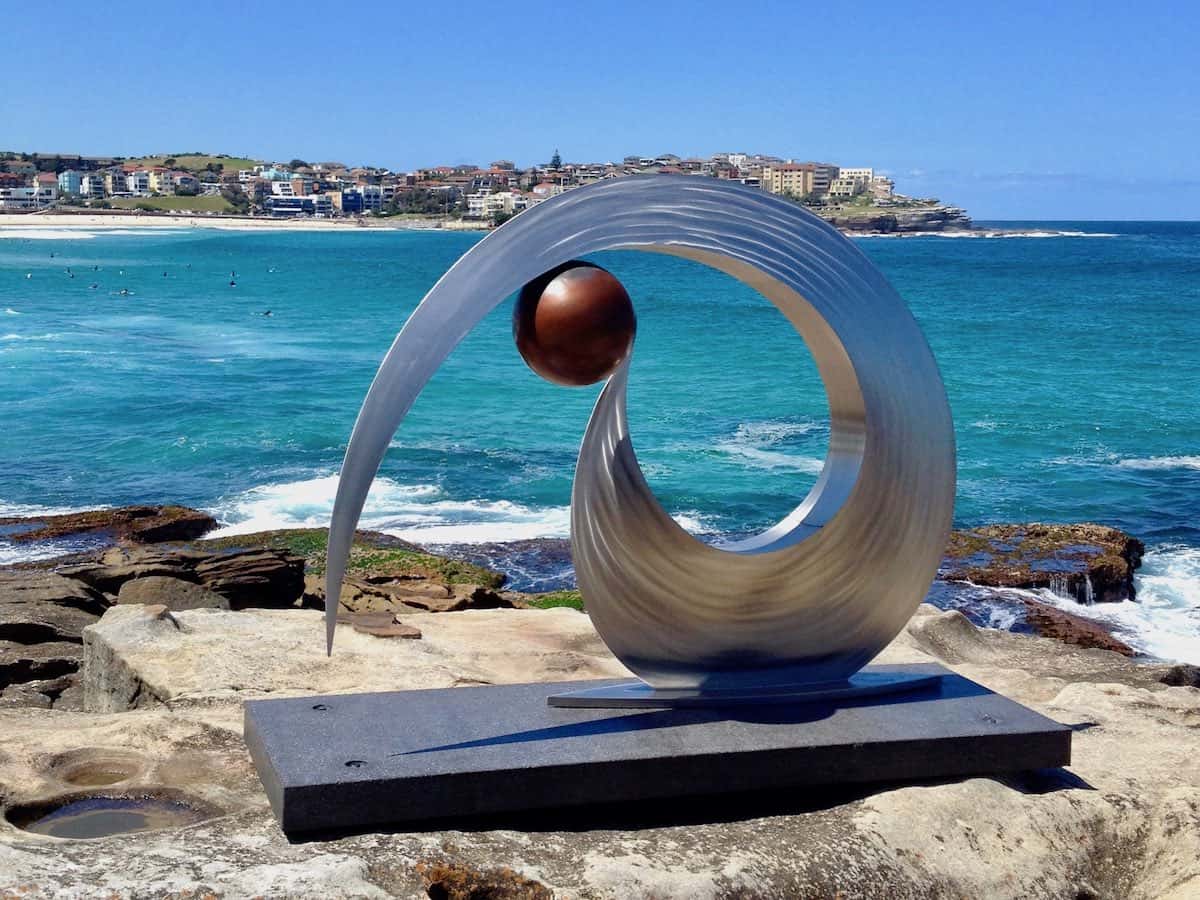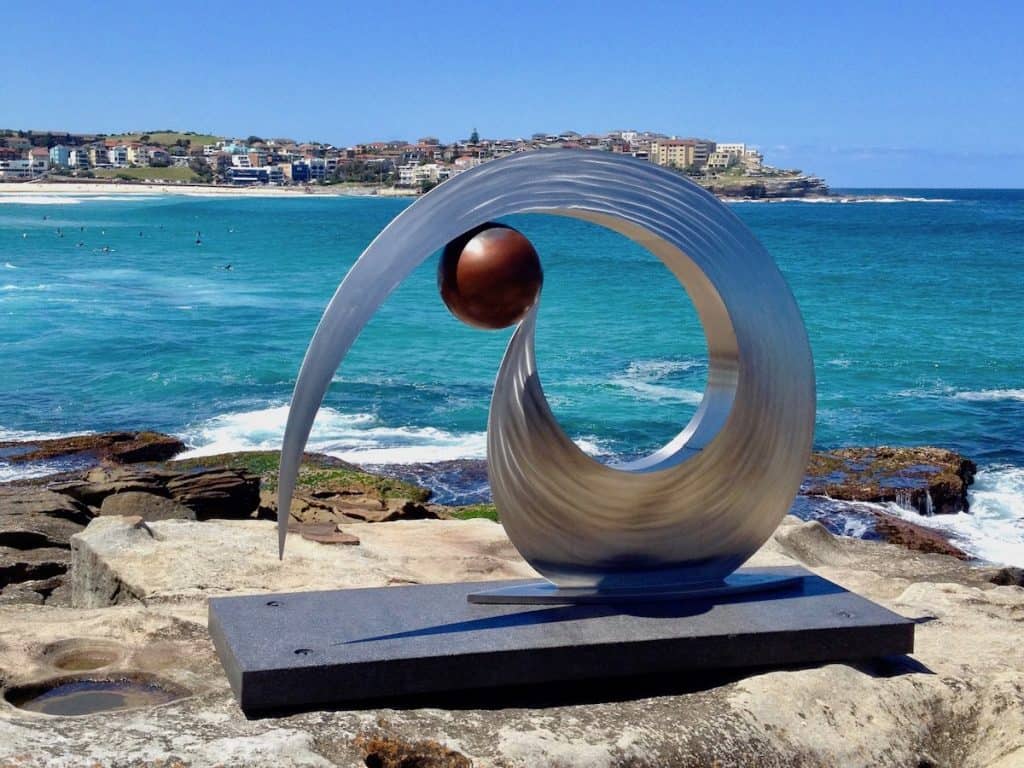 On the other end of the spectrum, walking the coastal path from Coogee to Bondi is completely free, except for what you spend along the way. This 6km walk is very popular and deservedly one of the best free things to do in Sydney. It's best done with company, allowing plenty of time to stop and enjoy it along the way.
The walk starts at the southern end of Bondi Beach, but I prefer to walk it the opposite way, wrapping up the day in Bondi. In Coogee it starts just near the Coogee Pavilion. Along the way you pass through the beachside suburbs of Gordons Bay, Clovelly, Bronte and Tamarama.
If walking the route during the warmer months of the year, make sure you bring your swimmers and stop off for a dip (or two) along the way. Some of the best spots are Gordons Bay, with its excellent snorkeling, the sheltered cove at Clovelly and the gentle beach at Bronte.
In late October and early November you'll also be surrounded the sculptures from the yearly Sculpture by the Sea Festival, at Tamarama Beach and at Marks Park near Bondi.
Most of the beaches have some simple cafes to stop at, with options including burgers and ice creams. For more extensive food choices, wait until you arrive in Bondi. The stretch along the beach is home to many cafes and restaurants, or else head to celebrity-hangout Icebergs, above the pool at the southern end of Bondi Beach.
Enjoy a Day Out at Palm Beach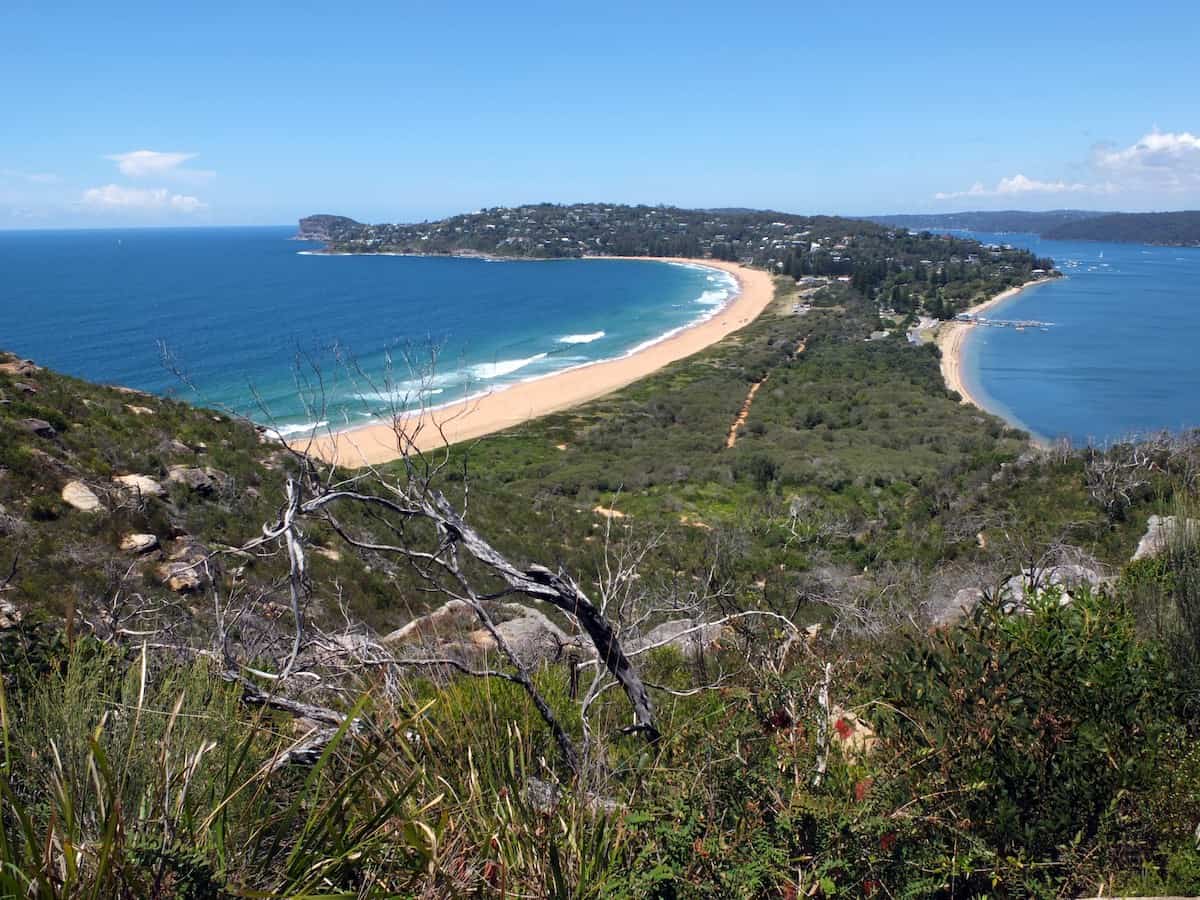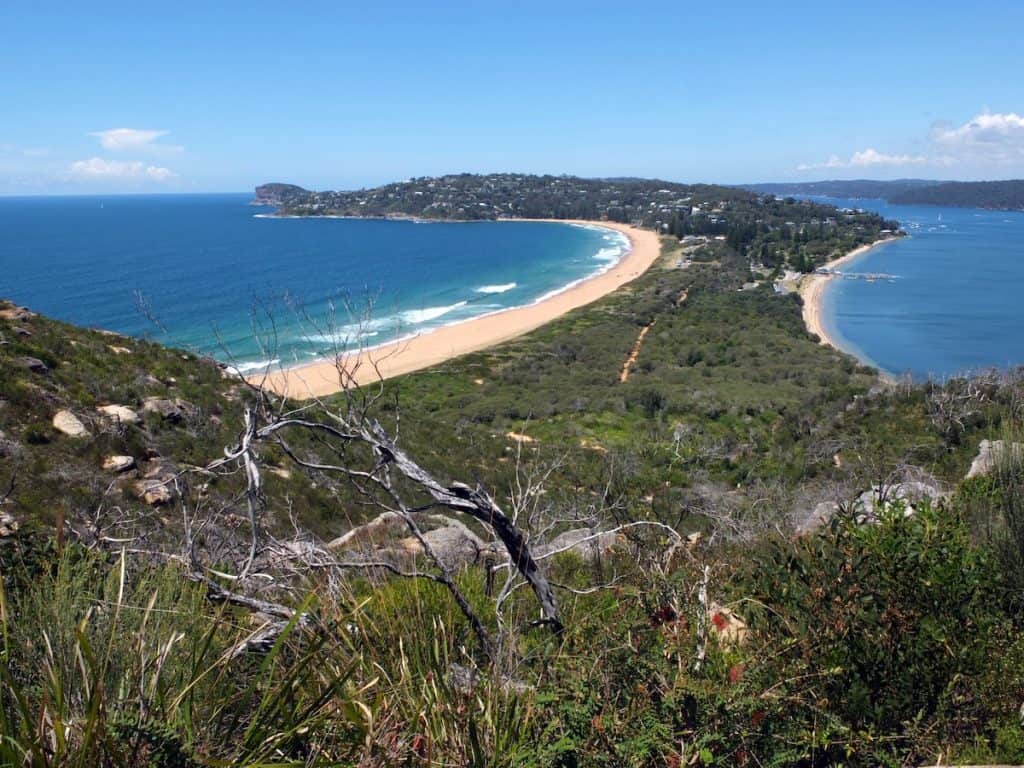 While Palm Beach is still technically within Sydney, it feels like you're a million miles away from Sydney. Even during summer time, the beaches here aren't too busy, unlike the beaches close to the city. It's perfect for a day trip for two.
If you want to spend the day on a beautiful beach, there're multiple options. Choose between the long sandy stretches of Palm Beach and Whale Beach, the beach immediately to the south. Make sure you stick to the patrolled sections, in between the red-and-yellow flags.
Alternatively, take the ferry across Pittwater to the golden sands of Great Mackerel Beach. This relatively deserted and calm beach is only accessible from the water or via a hiking trail, ideal for when you want some privacy.
During cooler weather, pack your sneakers rather than your swimmers and set off on the short hike up to Barrenjoey Head and its lighthouse. There're superb views on offer over Broken Bay and back along Palm Beach.
There're multiple spots to choose from for lunch at Palm Beach. One of the most popular is the Boathouse at Palm Beach. Classics on offer include fish and chips and fish burgers, plus a cold seafood platter to share. Note that no reservations are accepted.
Attend an Outdoor Cinema
Sydney has great weather during the summer months, so rather than heading to a typical multiplex for a night out at the movies, instead catch a movie outdoors with your beloved!
The most well known of the outdoor cinemas in Sydney is Moonlight Cinema, which sets up each summer in Centennial Park. The St George Open Air Cinema next to Mrs. Macquarie's Point is another fancier option. There're also other options that change from summer to summer.
Most of the cinemas screen a mix of the latest releases and cult classics, with romantic picks often including Breakfast at Tiffany's and Love Actually. Make it into a proper night out by ordering a package that includes a picnic basket and a pair of beanbag lounges.
Take a Seaplane Trip over Sydney
The ultimate romantic splurge in Sydney is to take a seaplane trip to somewhere special for lunch. Seaplane trips are offered both by Sydney Seaplanes (departing from Rose Bay) and Sydney by Seaplane (departures from Rose Bay and Palm Beach).
Both companies offer scenic flights over Sydney and its beaches, but also the option to combine a flight with lunch on the water, arriving by seaplane. Restaurant options include Berowra Waters Inn, only accessible by boat or plane, plus the highly praised Cottage Point Inn.
Romantic Places to Stay in Sydney
Whether you're looking to extend your stay in Sydney or simply for a special overnight experience, there're plenty of romantic places to stay in Sydney. Consider these three options.
Pier One Sydney: Situated right on the water nearly underneath the Sydney Harbour Bridge, Pier One Sydney is one of the most romantic luxury hotels in Sydney. One Valentine's Day I spent a romantic night here with my husband and pup. (One of my favourite dog-friendly hotels in Sydney, there are a handful of dog-friendly rooms!) The hotel has an onsite bar and restaurant, where breakfast is served each morning next to the harbour. It's also just a short walk from the popular Barangaroo restaurant precinct and Circular Quay.
Watsons Bay Boutique Hotel: Located in the chic harbourside suburb of Watsons Bay, Watsons Bay Boutique Hotel is perfect for a getaway within Sydney. Located just a short ferry ride from Sydney's city centre, the downstairs part of the hotel houses a spacious restaurant and open-air bar, while upstairs are a variety of rooms to stay the night. Start the day with a Stand-Up Paddleboard session together on the calm waters out front.
Glamping on Cockatoo Island: For a more affordable yet romantic waterfront stay in Sydney, head to Cockatoo Island in the middle of the harbour. Home to the historic ruins of a former penal colony and shipyard, there's a large grass lawn dotted with glamping tents already set up for you. Don't miss rising early and taking in the sunset together.
About the Author: Shandos Cleaver is the founder and blogger-in-chief of Travelnuity, a travel blog focused on dog-friendly travel around the world. Shandos is originally from Sydney but has spent most of the last two years travelling around Europe and the USA with her Miniature Dachshund, Schnitzel. On her blog she shares hands-on information for other people wishing to travel with their dog.
---
---
Before You Go
Whether you're in the planning or packing stages, we recommend these resources and travel essentials:
---