This post may contain affiliate links. Read our disclosure page for full details.
This post on romantic things to do in Orlando was written by Dawn Sabato of Come See Orlando.
For generations, families have made a pilgrimage to Orlando, Florida on a mission to meet a mouse. It's practically a rite of passage to mark a child's first theme park visit when they're tall enough to join a three-hour queue for a height-restricted roller coaster, and many of us have childhood memories of storming Cinderella's castle with a turkey leg in one hand and a Mickey Mouse balloon in another.
BUT whoever said that theme parks are just for kids, and for that matter – whoever said that Orlando is just for theme parks?
You can enjoy almost any type of experience in Central Florida, and some of the best don't even appeal to the youngsters. There are countless locations both in and out of theme parks that have become legendary for first dates, marriage proposals, weddings, and anniversaries.
Whether you're looking to strengthen your bond as a couple, embark on challenging new adventures, create once-in-a-lifetime memories, or just enjoy the perfect evening with a touch of Orlando magic, there is no shortage of romantic enchantment to indulge in!
PS: Check out this awesome Florida bucket list to have the ultimate Florida vacation!
Create a Memento of the Perfect Orlando Date Night
Make it – take it amusements have come a long way from children's crafts and sand art. If creativity is your thing, you can enjoy an experience with a souvenir! While painting seems to be the most popular activity, there are also companies hosting classes for pottery making, planting, and floral design.
Even if you've never picked up a paintbrush, you can create a one-of-a-kind masterpiece in two hours or less! Some locations, like Painting With A Twist, have multiple locations in the area – while others, like Yaymaker run mobile events that set up at local restaurants.
Either way, you'll have a fun host, music, and wine to enhance the experience. Check the class schedules for a couples class, where crafts are designed to be two pieces of a combined creation. Priceless ideas for romantic dates in Orlando!
Spice Up Your Kitchen Chemistry
Maybe your creativity runs more to the culinary arts, you can find a smorgasbord of cooking classes that specifically cater to couples! Aim for sweets with your sweet at Farris & Foster's Chocolate Factory, where a weekly date night allows couples to make a pound of chocolate treats to take home. During the holidays, Peterbrooke Chocolatiers of Winter Park offers wildly popular chocolate house making parties.
For a more savory skill set, check out cooking classes at Tapa Toro on Orlando's famed tourist drag, International Drive. This Spanish eatery specializes in tapas alongside Flamenco dancing. Their classes, though irregularly scheduled, cover complete menus, taught by the head chef. Classy!
Another option with real Florida flavor, the Aprons schools are housed within select Publix grocery store locations. Aprons offers everything from demonstrations and tastings with master chefs to themed, hands-on classes taught by them.
Desserts Only (Because You're Adults)
Orlando is fast becoming a sweet spot for sweet spots. Although craft beer and craft burgers are quite common everywhere, we've also managed to create a competitive market for craft donuts. From local favorites like Donut King and Orlandough to touristy spots like Voodoo Donut at Universal CityWalk, you can easily find dinner-worthy donuts in some trendy locations.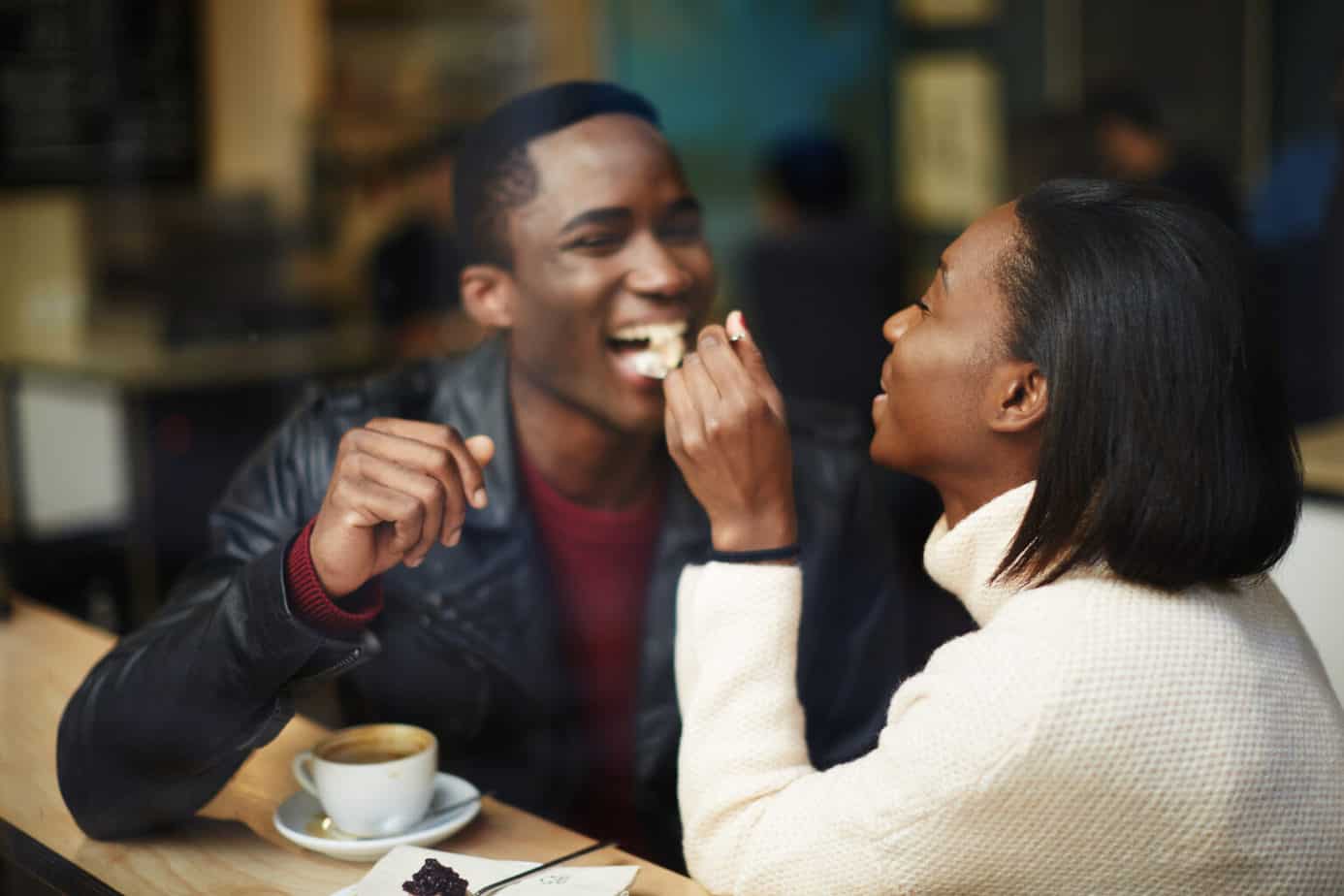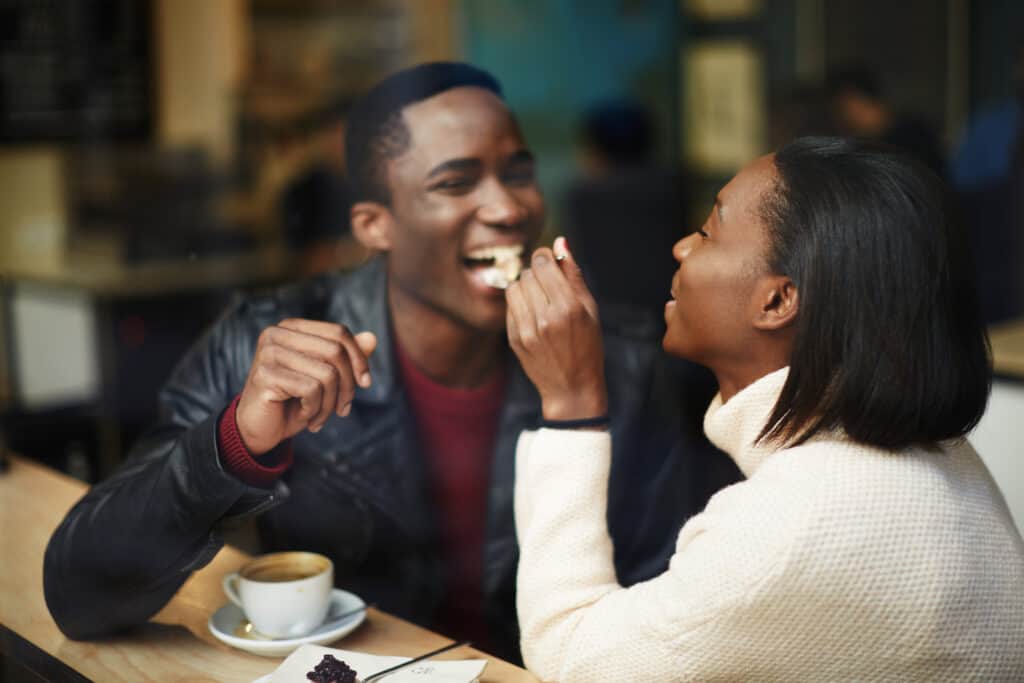 International Drive's Sugar Factory is a sinfully sweet destination with celebrity chic – literally. The contemporary brasserie is linked to the likes of the Kardashians. With alcohol and candy-infused smoking goblet drinks for two and desserts to share, you've got a delightfully devious dinner date you'll both enjoy.
While Sugar Factory is family-friendly and touristy, Better Than Sex is a dessert-centric restaurant and speakeasy for adults only. Menu highlights include Popcorn Pimp Cheesecake, Cookie Nookie Pie, and the Late Night Rendezvous coffee shot in a chocolate or caramel rimmed glass. Now, the name makes more sense, doesn't it?
Roam-ance For Foodies
There are definitely many romantic restaurants in Orlando, but if you're seeking food experiences of a different sort, why not take a food tour? Pick your poison: self-guided hopping along the Central Florida Ale Trail, guided group tours clustered around every community in the greater Orlando area, or organized bicycle tours.
If you want to feel a little better about the gluttony, bicycle tours are a unique and active option for eating your way around town. The best options are the Bike Cubed E-Bike Taco Tours, or the social pedal-party of the Limocycle Sanford Food Tours. All food tours keep a focus on localized venues that are known for being the best in their communities. A sure way to catch a little bit of everything while taking in the sights!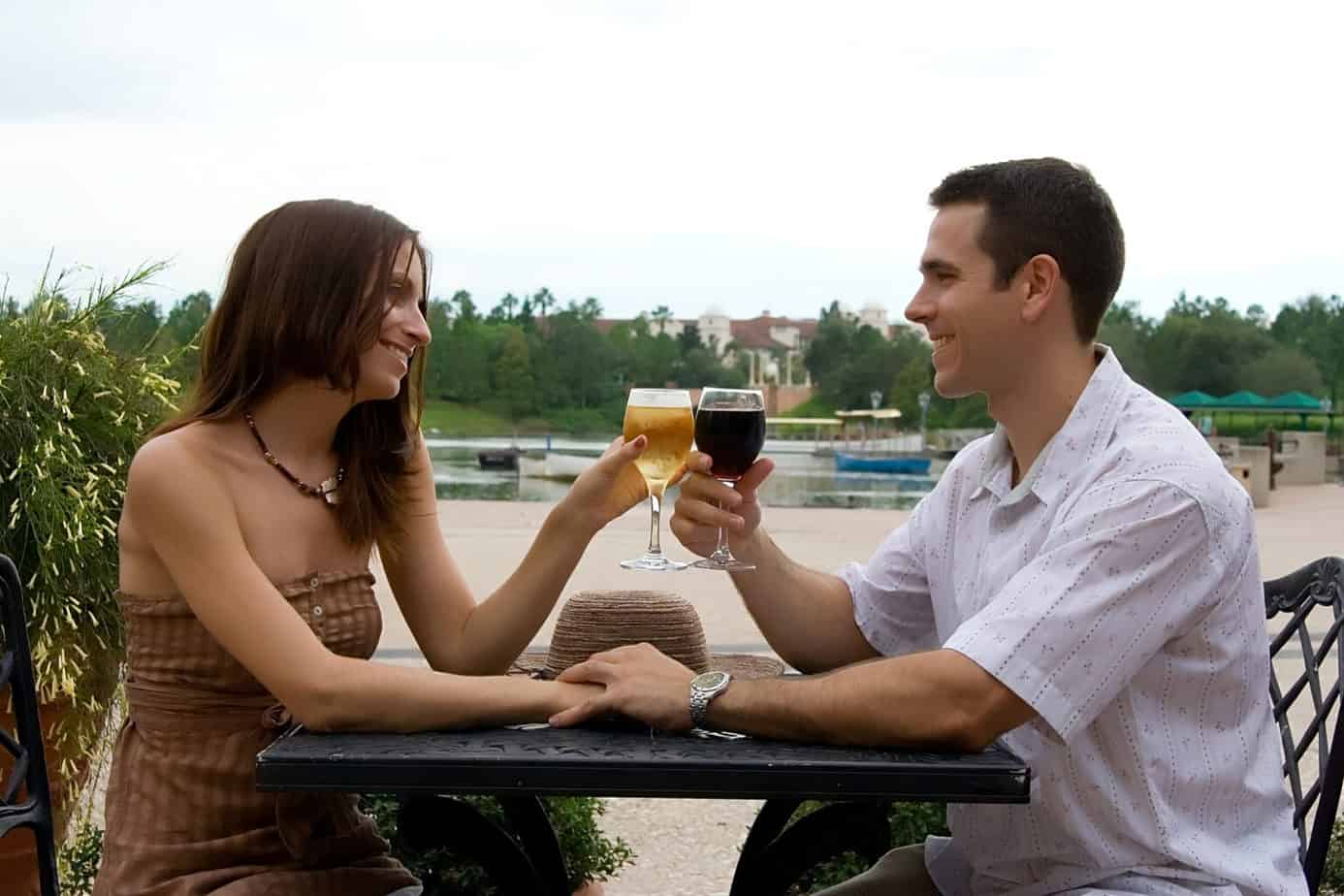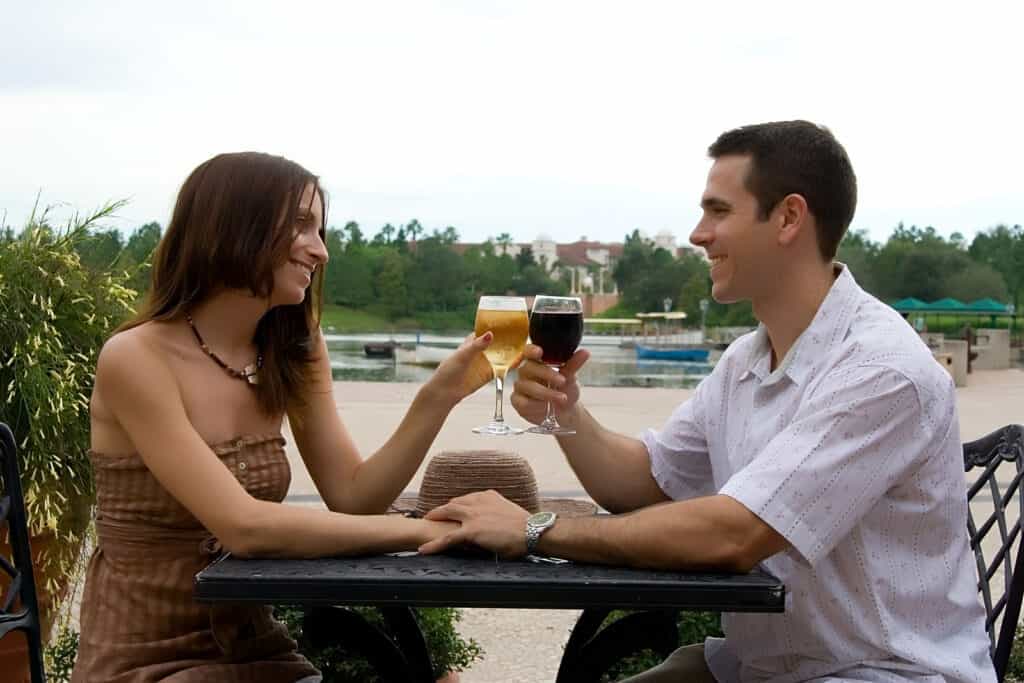 Put Your Teamwork to the Test
Everyone loves an escape game! If you haven't yet experienced this, Orlando is the greatest place to dive right into the craze! You could practically play a different escape room nearly every day of the year in the Central Florida area, and these make for fabulous bonding experiences in both new and established relationships!
Gaming culture, in general, is quite a draw in Orlando. If you've found your perfect geek partner, or if your relationship thrives on competition, we've got ultra-modern VR experiences, video game bars, and much more to feed your need for anything from go-karts and bowling to billiards and arcade games. Nothing says love like a friendly battle after all!
Homegrown Farm, Market, and Garden Strolls
Did you know that before Central Florida was known for theme parks, it was most famous for its thriving farms and citrus production? Just a hop, skip, and a jump from Walt Disney World, you can still find working farms that offer u-pick experiences for citrus fruits, berries, and even sunflowers, as seasons allow. Some farms provide on-site markets, petting zoos, festival events, and much more throughout the year.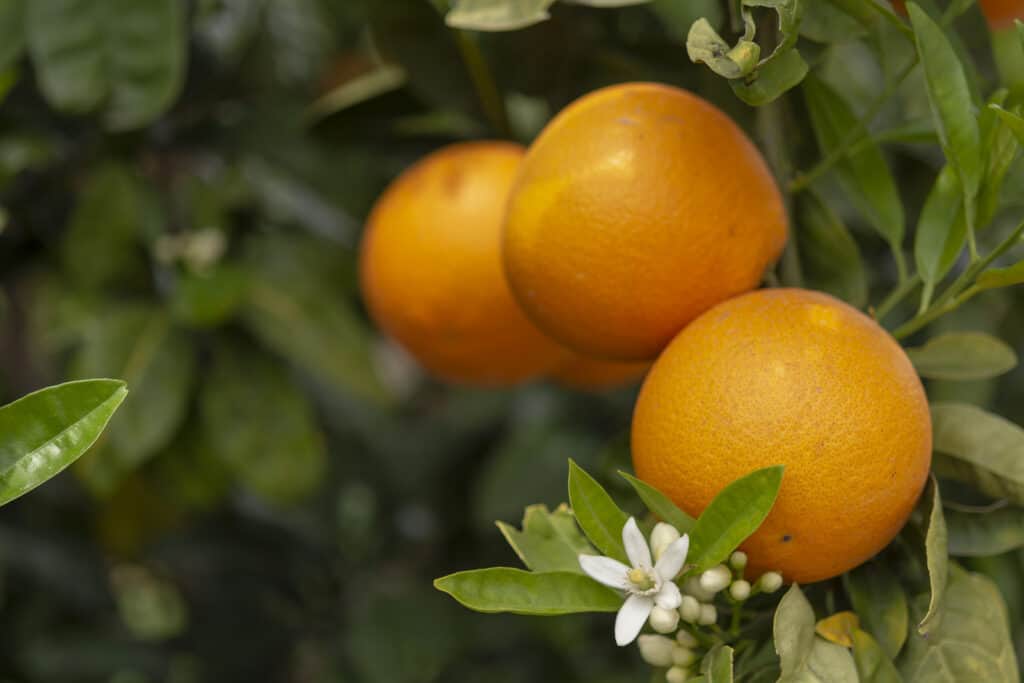 Fantastic photo ops and a cleverly original way to enjoy Orlando! Even in the off-seasons, weekly farmers' markets throughout the region offer homegrown produce, handmade crafts, local music, and food trucks.
Locations like Bok Tower Gardens and Harry P Leu Gardens provide beautiful settings for afternoon picnics and long walks in scenic locales. Both also regularly host gatherings like musical events, cooking classes, and outdoor movies under the stars.
Take Your Relationship to New Heights
The Orlando area is full of adventure for thrill seekers, from the great "mountain" roller coasters of Walt Disney World (Space Mountain, Splash Mountain, Great Thunder Mountain Railroad, and Everest) to ziplining over alligator ponds at Gatorland, there are tests of bravery around every corner. For more romance with your adventure, there are also a number of balloon rides and helicopter tours!
Orlando is also home to the world's tallest sky coaster (300-feet) at FunSpot, and the 328-foot Slingshot at Old Town. These rides are designed for two, so no one has to go it alone. If that's not enough of a challenge, consider the towering attractions on International Drive like the 450-foot Orlando Starflyer or the 400-foot Wheel at ICON Park, where you can reserve a ride capsule for two complete with romantic add-ons like champagne and roses.
Hit the Water, Florida Style
More than 70% of the planet is covered in water, but Central Florida has a unique ecosystem that lends itself to some truly special opportunities for water recreation. If you really want a genuine Florida experience, hop on an airboat tour among the alligators in the Florida swamps. And you can't really claim to have a successful Orlando visit without pedaling a swan boat for two across Lake Eola downtown alongside the famous real-live swans of the lake!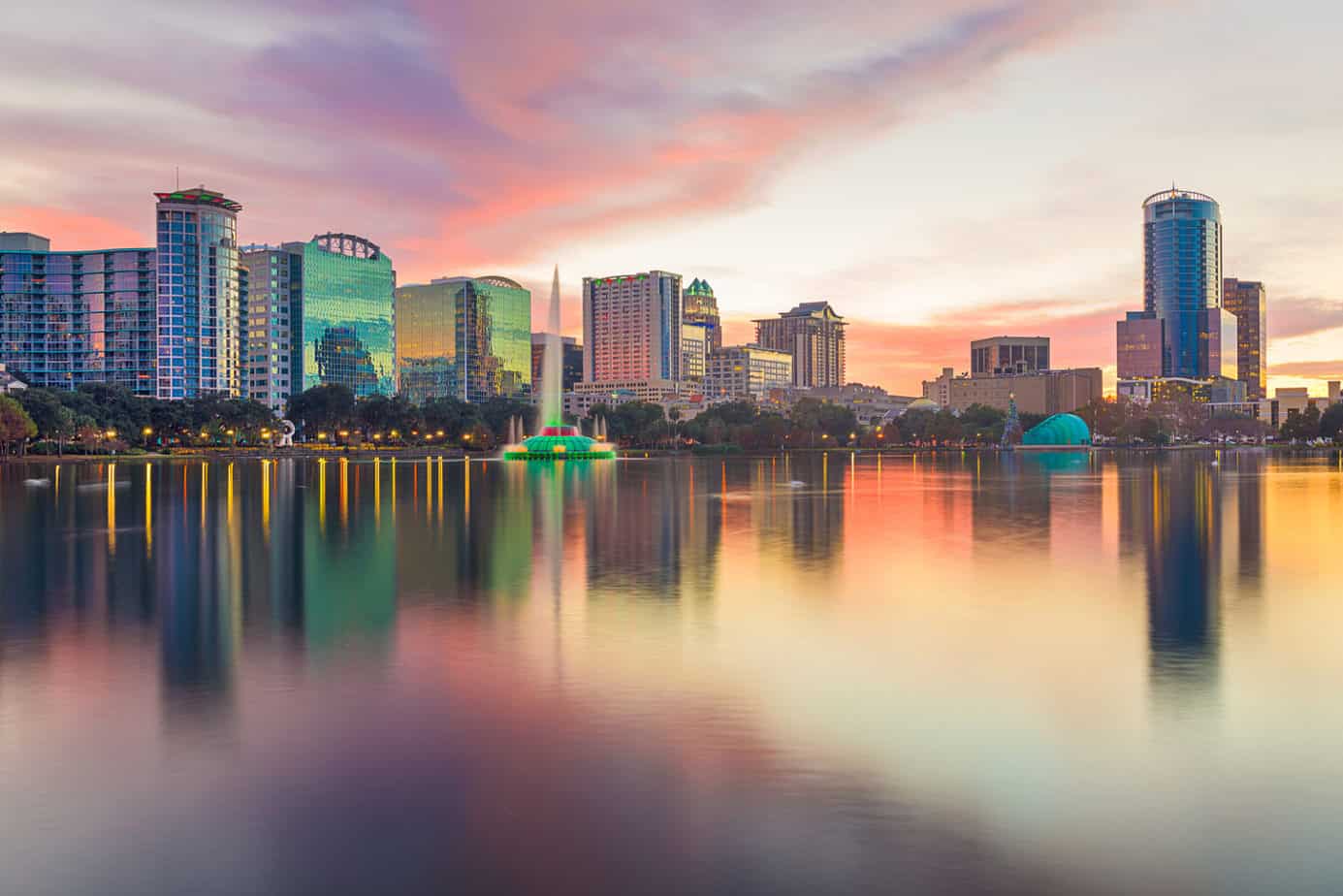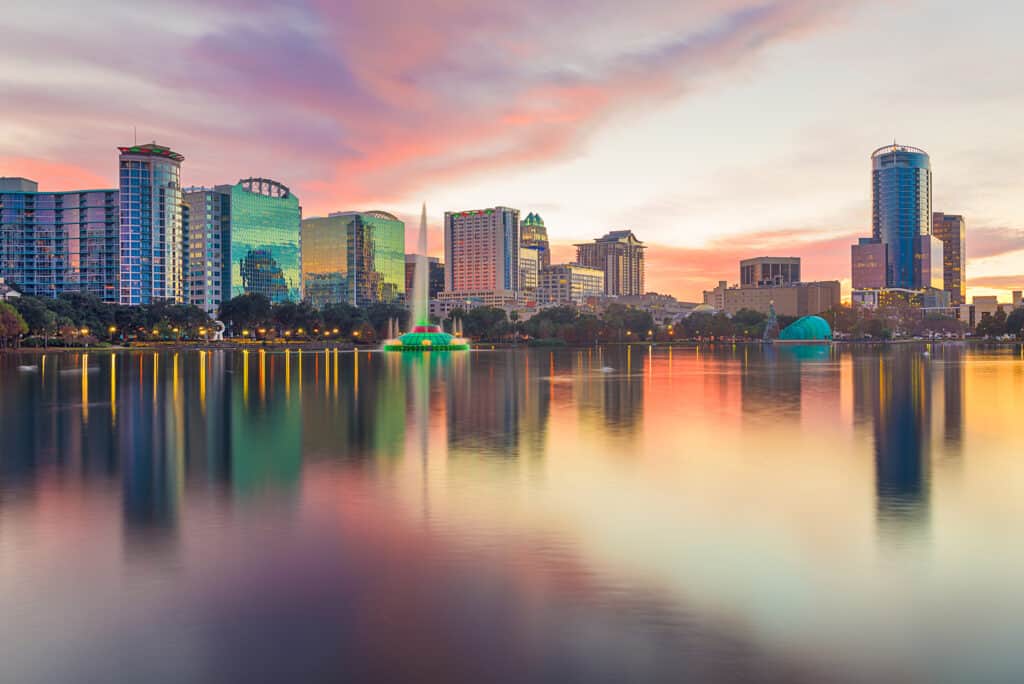 One extraordinary way to explore the Florida waters is a nighttime bioluminescent kayak tour. The state is home to a bioluminescent bay with a higher concentration of glowing plankton than almost anywhere else in the world, creating a brilliant glowing hue just beneath the water's surface. It's an incredible phenomenon in various bodies of water, accentuated by the potential for appearances by dolphins and manatees.
Make Memories Like a VIP
Anyone can visit a theme park. Around here, that's just cliche! Take it to the next level with a behind-the-scenes experience. All of the theme parks have a special selection of "backstage" tours and special experiences that you can add on to your standard theme park ticket. Some are quite pricey, but many are surprisingly affordable!
Walt Disney World offers dessert parties, nighttime safaris, and behind-the-scenes tours showcasing the history of the Disney company and the creation of the theme parks. SeaWorld Orlando provides an opportunity for one-on-one experiences with penguins, sharks, dolphins, and more. Universal Studios offers VIP group tours for less than $200 per person (plus park ticket) with great backstage access, or you can go all out for a very impressive private tour with your own dedicated guide and the royal treatment – for a whopping $3,000.
A Little Bit of Everything: Shop, Sip, and Stroll
Our outlet malls are far from a secret, and probably not where everyone would choose to pass a day – but we have a few alternatives that offer much more than retail therapy! In the trendy tourist zones, shopping goes hand-in-hand with theme park-worthy entertainment! All of these are great for spending a lively evening, or a more sedate afternoon. With the right plan, these could be some of the most romantic places in Orlando.
At the Walt Disney World Resort, Disney Springs is a 120-acre entertainment complex featuring upscale shopping, Disney-themed gifts, fun dining, a tethered hot air balloon ride, live music, and much more. Universal Orlando's answer to this is CityWalk, with shopping, dining, nightlife, and performance venues. In Kissimmee, Old Town features nostalgic shops, fun bars, and charming eateries along with weekly car shows, live music, and movie nights – all outdoors along cobblestone streets adjacent to the FunSpot amusement park.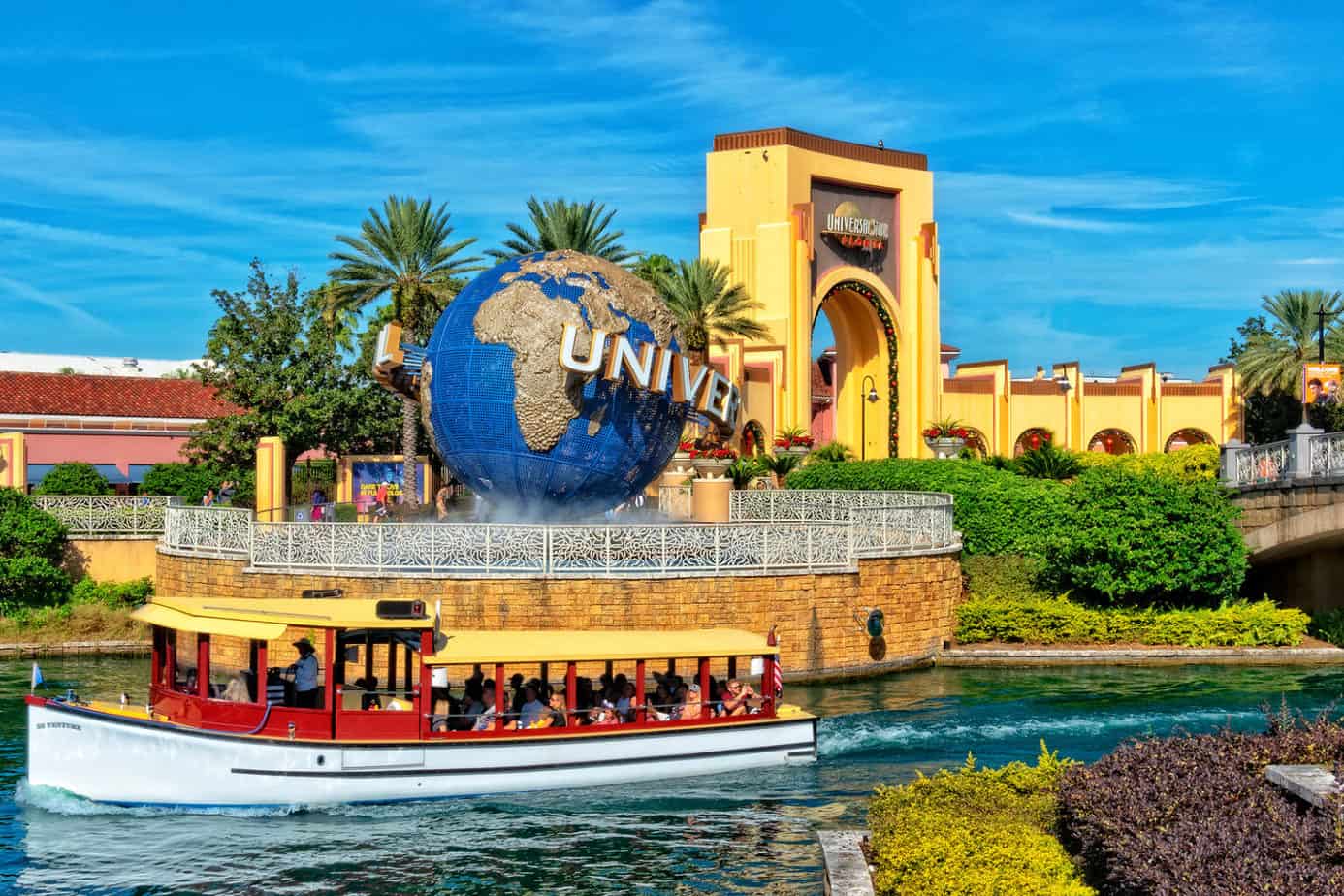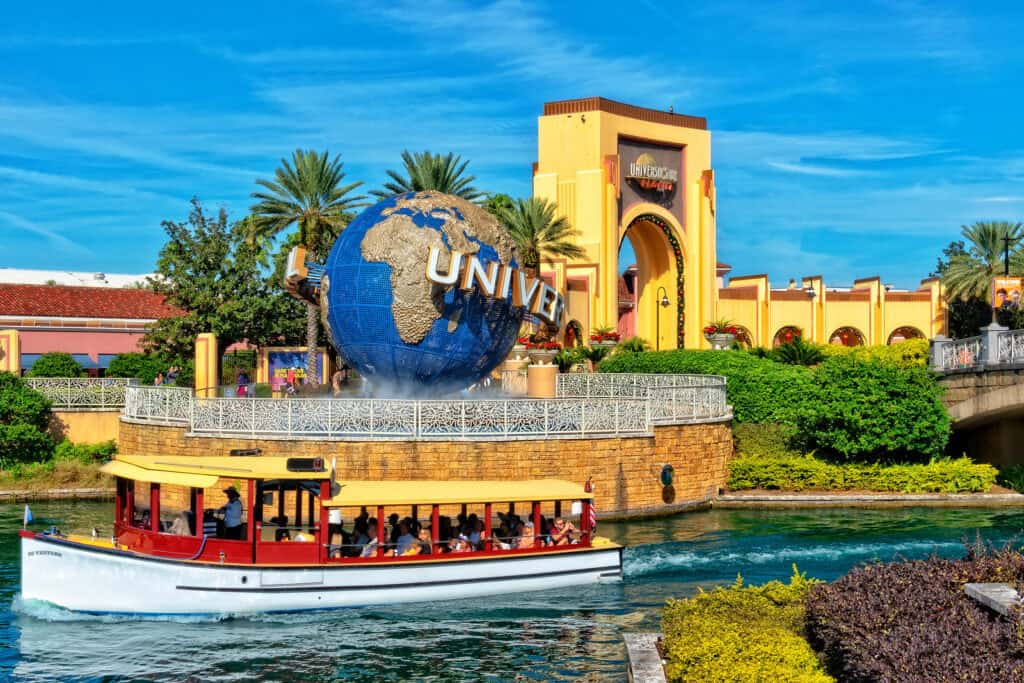 Hit the Road on a Day-Cation
The crystal blue waters of the Gulf Coast beaches are about two hours away from Orlando, and there are five popular East Coast beaches within 90 minutes' drive in the opposite direction. In fact, wherever you go in Florida, you're never more than 60 miles from the beach. This makes a beach day a pretty logical must-do, even when you're not strictly beach-bound for the entirety of your stay.
If the beaches are on your horizon, Clearwater and St. Pete are the most popular on Central Florida's West Coast – with laid back vibes and quaint coastal charm.
On the East Coast, St. Augustine offers enchanting history as the nation's oldest city, while Cape Canaveral provides a walk through the history of space exploration and an optimal viewing site for periodic rocket launches. Many people flock to the shores of the Cape to stake out spots for all-day fun in the sun and picnics in anticipation of evening launches, which are considered to be extraordinary sights to behold.
Cap it Off With Fireworks
In the U.S.A., you can count on finding fireworks just about anywhere on the 4th of July and New Year's Eve, but in Orlando, they're a nightly event! Closing time at our many theme parks is often signaled by breathtaking light shows in the sky, featuring everything from lasers and drones to good old fashioned fireworks.
The best part is – you can enjoy them even if you're not in the theme parks! In fact, it really can be a much more intimate experience when you're not sharing it shoulder-to-shoulder with tens of thousands of strangers.
With a little planning, you can catch multiple fireworks displays in one evening, as our theme parks all close at different times. Check theme park guides to plan for closing times, as these vary every day.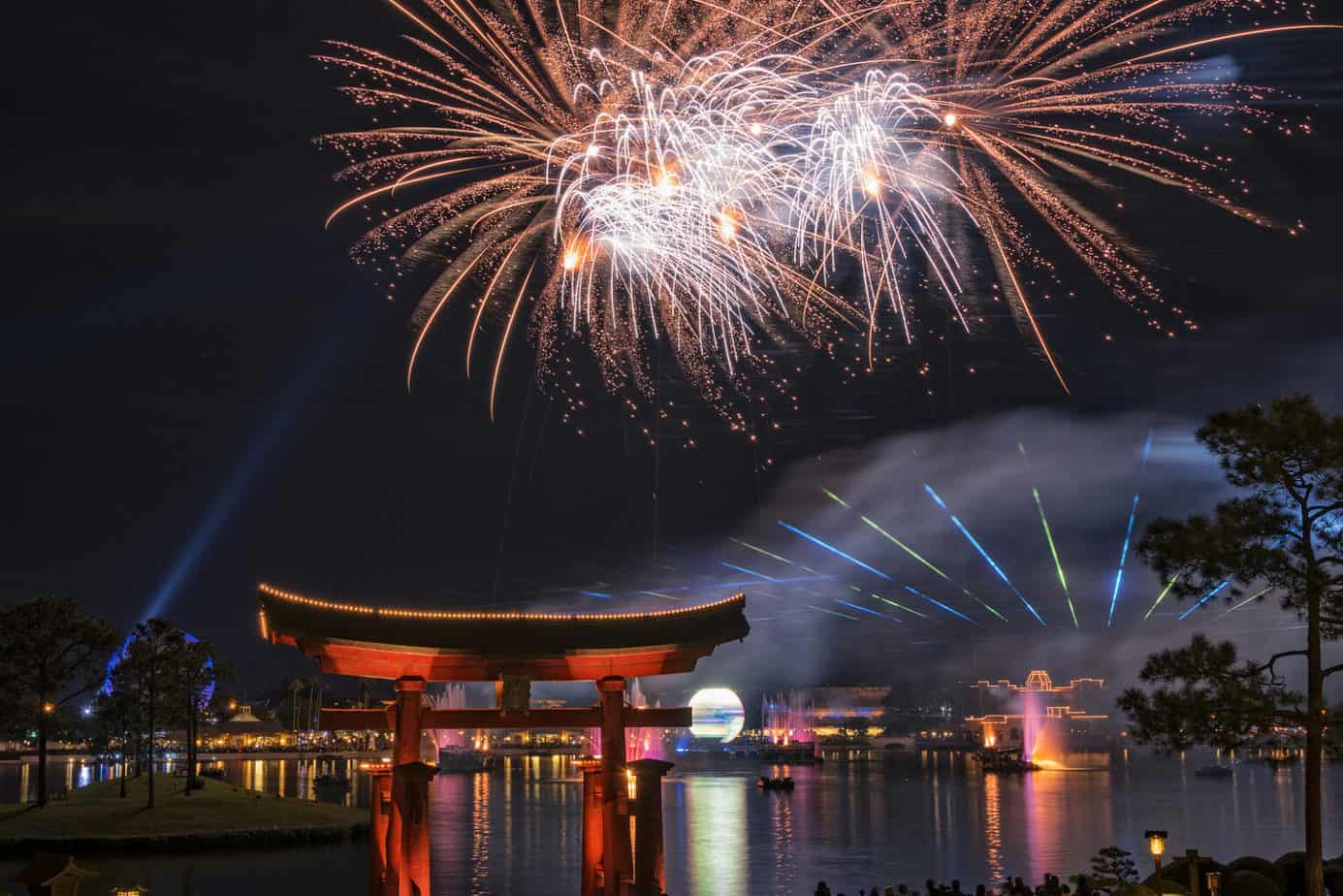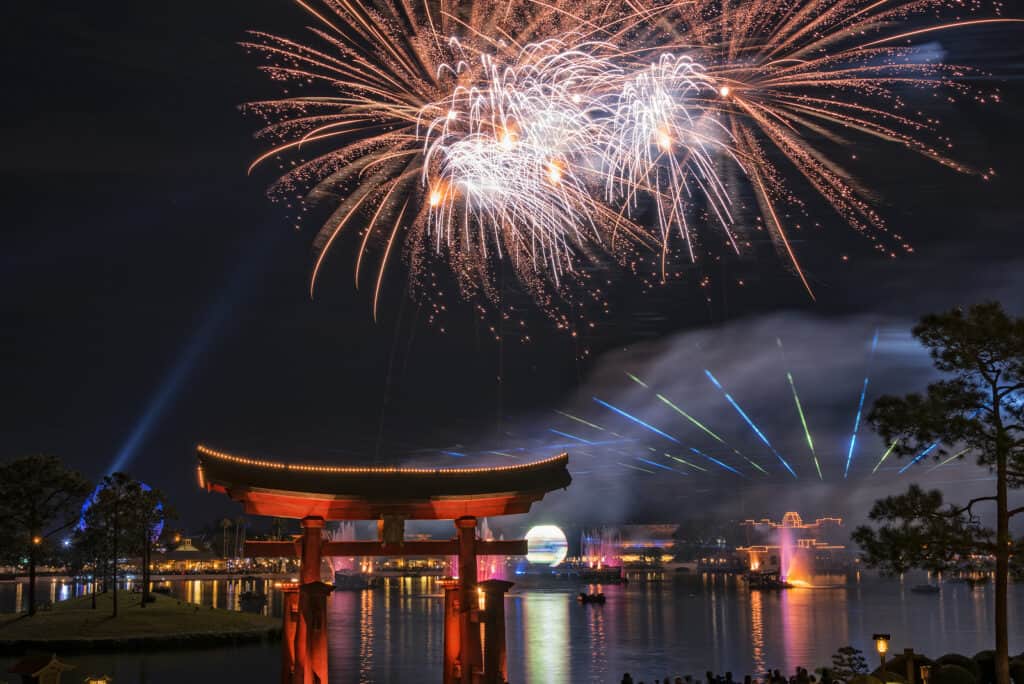 At the Walt Disney World Resort, you can often view theme park fireworks from hotels on property. You can park at Disney Springs and take Disney bus transportation to any hotel on-site, even if you are not staying on property. For Epcot fireworks, stake a spot at Disney's Boardwalk Resort, which is also home to nightclubs, restaurants, shops, and live entertainment. Disney's Hollywood Studios fireworks can also be seen from the Boardwalk, as well as Disney's Beach Club, Yacht Club, and the Swan and Dolphin Resorts.
The Magic Kingdom fireworks are the easiest to view from outside the park gates, with the Contemporary, Grand Floridian, and Polynesian Resorts being the peak spots. If you claim your space on one of these resort's beaches, for the fireworks display, you'll also catch the famous Disney water parade – a lesser-known nightly show that travels along the lake, stopping at the waterfront of each resort for a brief performance. There's no better way to end an evening here in The City Beautiful!
—
Choose your passion and your passion partner and find the style of Orlando that will take your relationship to the next level. While you're here, don't forget to capture all those Instgrammable moments for the ultimate getaway highlight reel. From princesses and heros to alligators, beaches, and citrus farms – Central Florida holds all the potential for the perfect couple's escape!
About the author: Dawn Sabato is a travel and entertainment blogger behind ComeSeeOrlando.com and ReadyExplorer.com as well as a digital marketing professional in the attractions and tourism industry. She is a Texas transplant living in Orlando, Florida (after a long detour in Tennessee) with her husband, grown kids, and a menagerie of pets.
---