This post may contain affiliate links. Read our disclosure page for full details.
As someone that's been married for almost 25 years, I know it can get tricky to find new ways to keep the love alive. Sometimes you're doing all you can just to keep your head above water, let alone trying to find romance with your significant other. With work, kids, chores and everything else required on a daily basis, there are days when the tank is completely empty. But even with life as we know it, every relationship deserves to be spiced up from time to time.
If you and your sweetie come to my hometown, Omaha, Nebraska, I guarantee you'll find plenty of ways to spend quality time together and create some magic. Omaha is located in far Eastern Nebraska, on the border with Iowa. Contrary to what you might think, Omaha is a fairly large city, with over 1 million people in the Omaha metro area. While it's not New York City, it's not a dusty one-horse town, either.
While we do have a lot of places to explore the countryside nearby, we also have a lot of culture including many museums, sprawling green spaces within the city, as well as numerous Fortune 500 companies like Union Pacific Railroad, Mutual of Omaha and Berkshire Hathaway. We also have one of the richest men in the world living right here in the Big O! If it's good enough for Warren Buffett we must be doing something right! Check out my picks for the best ways to find romance in Omaha.
This is a guest article by Sarah of The Prosperous Blonde
Omaha Henry Doorly Zoo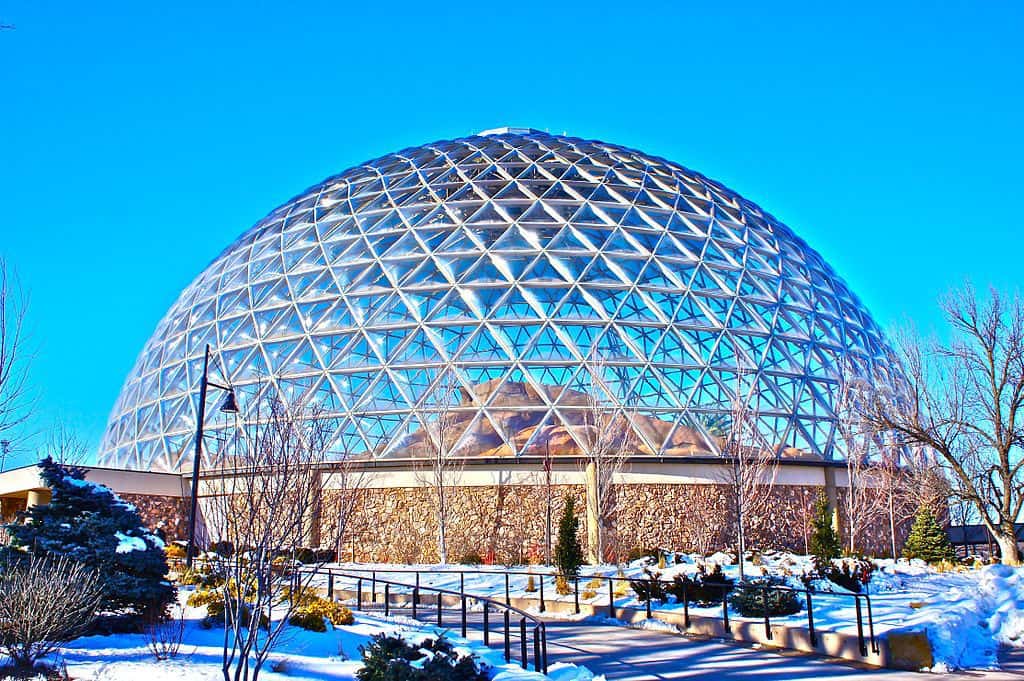 Visit our most popular attraction, the Henry Doorly Zoo. This zoo is not your average zoo. It's a world class zoo that was voted best zoo in the WORLD in 2014! While you're there check out the penguins in the Scott Aquarium. Did you know that penguins mate for life? Maybe you can pick up some relationship longevity tips by observing the penguins! Either way, it's a riot to watch these cute little sharp dressed creatures dive in and out of the waters. They are simply adorable.
And, that's just one of the many amazing water babies you'll find in the giant aquarium. Plus, the aquarium is just one small portion of this 130-acre zoo. The zoo is huge. You could easily spend two full days here and still not see everything. The most awesome thing about the zoo is that there are so many indoor exhibits that weather is not a factor. We love going in the Winter because there are never crowds and still so much to see. Even if it's super cold, just head over to the Desert Dome or the Lied Jungle to warm up.
A few of my favorite things at the zoo: the butterfly house, feeding the fish from the bridge, the Skyfari, the elephants of the African grasslands and watching a movie at the Imax! If you're really feeling adventurous you could have an overnight camp out with your sweetie in the African grasslands. Called sleeping bag safaris, the overnight camp outs include a gourmet dinner, drinks, after hours hike, movie, snacks, a behind the scenes look at zoo goings-on and a gourmet breakfast the next morning.
Whew! Talk about a unique, couples bonding experience! Sign me up for this camp out!
Carriage Ride in the Old Market
The Old Market, located just South of downtown, encompasses a few blocks around the intersection of 12th & Howard, and it's one of my most favorite places in the city. Home to many funky old brick buildings full of history, the area is super appealing. The area is home to lots of cool old warehouses that have been repurposed into shops and restaurants. You'll get a real boho vibe & you'll find everything from antique stores to record stores. There is so much to do in the Old Market.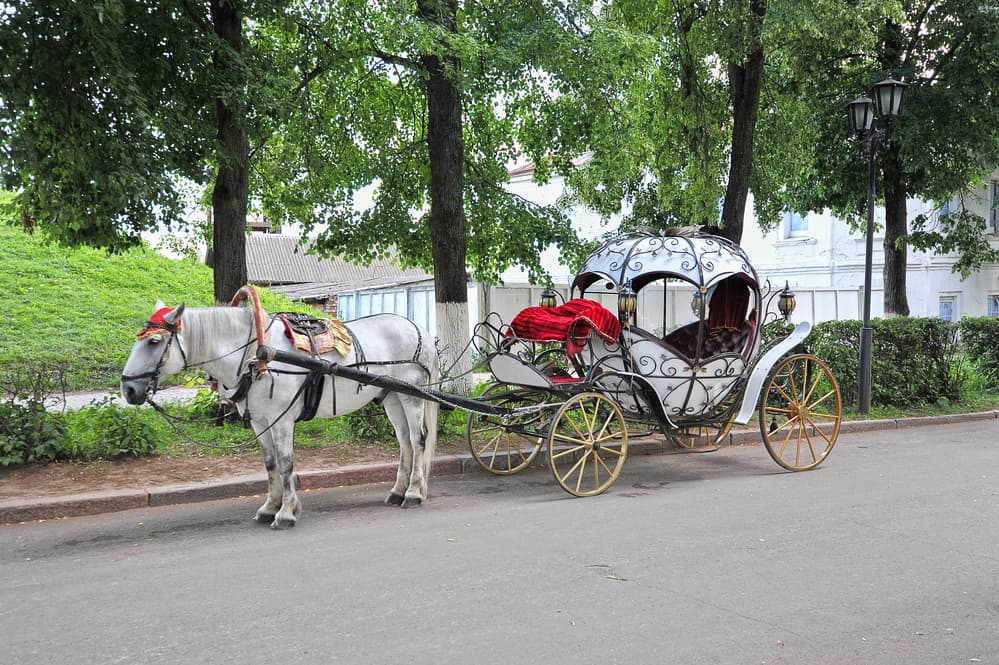 For an over the top romantic experience, take your sweetheart for a carriage ride around the market. Rain or shine, hot or cold, the carriages are open for business nightly, complete with a black hat topped driver. The carriage itself is super romantic as it looks like it's fresh out of the Cinderella storybook. This is a do not miss romantic opportunity!
After your ride, walk around the market and be sure to check out my favorite record store, Homer's – they have a really great selection of used albums. If you're like me and collect albums, it's so fun to spend a couple of hours sorting through the massive stacks of albums deciding which ones to add to your collection!
Picnic in the Rose Garden
Nothing screams romance like a good old-fashioned picnic in the park. Pack some wine & cheese and spread your blanket amongst the flowers in one of the rose gardens of Omaha's Memorial Park. Memorial Park is one of Omaha's premier parks with over 68 acres and a prime location right at 60th & Dodge. The park is super beautiful and you could even make a plan to renew your vows in the rose garden. Talk about romance!!
Walk The Bob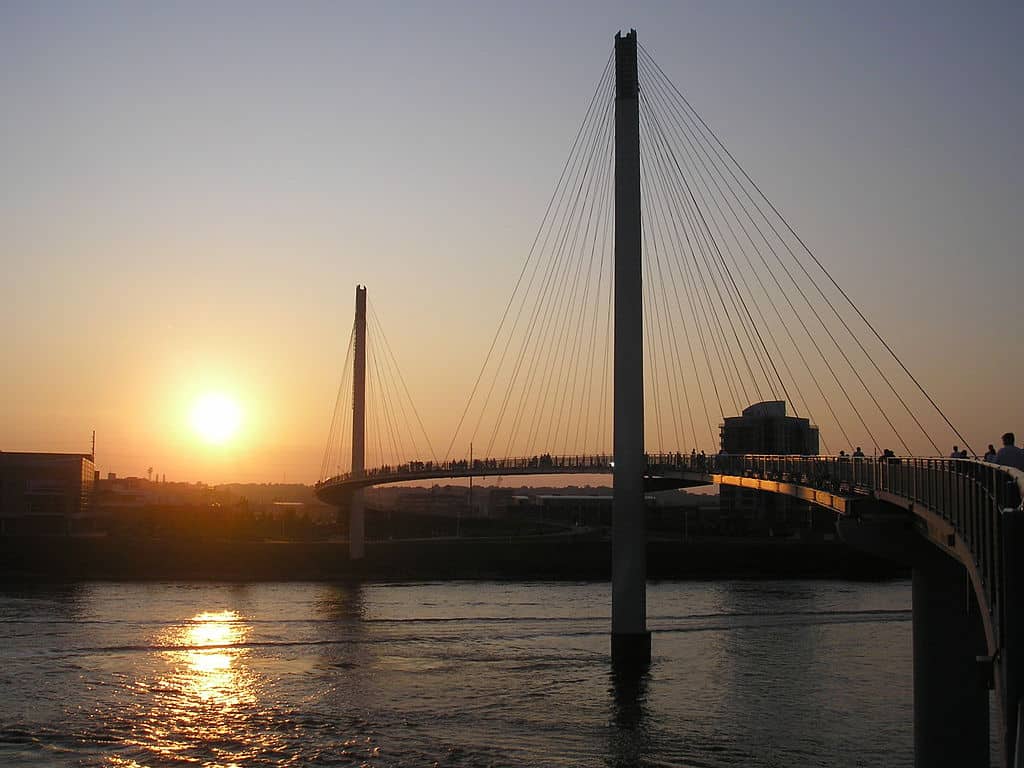 Whisper sweet nothing in your lover's ear as you take a stroll across The Bob in downtown Omaha. The Bob Kerrey bridge is the first suspension bridge in the country that connects two neighboring states, Nebraska and Iowa. The bridge is even marked to let you know when you're entering Iowa, so you can stand on the bridge with one foot in Omaha, NE and one foot in Council Bluffs, IA.
In the Summer months there are usually free concerts at the bridge on weekends. And, the bridge comes alive at night when it's lit up in various beautiful, bright colors.
Cruise The River
Pretend you're Rose & Jack from Titanic as you explore the Mighty Missouri River upon the River City Star River Boat. Happy Hour cruises on the River City Star Riverboat are open to the public and last for about an hour and a half. The River City Star features other types of cruises as well like their sightseeing cruise and party cruise with live music.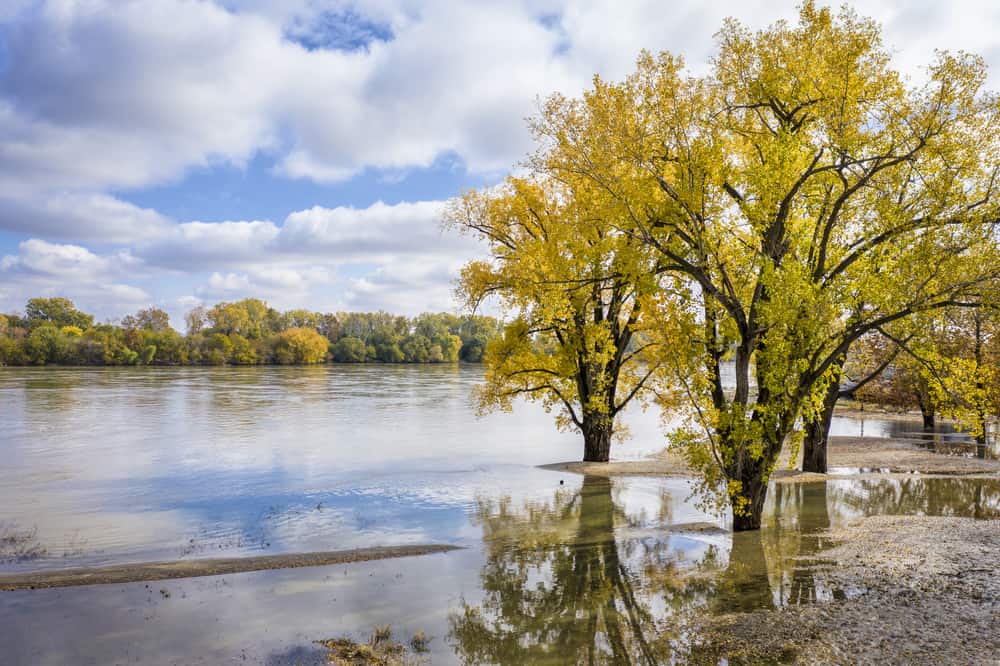 Cruises are a fun way to get up an up-close look at the Missouri River and also to see the beautiful downtown Omaha skyline. After your cruise, stick around for live music and drinks at The Dam bar, located within the same location as the River city Star docks. It's a fun way to wind down on a Summer night.
Enjoy a Candlelight Dinner
Treat your honey to a candlelight dinner at the most romantic restaurant in town, V. Mertz. Located in the intimate and secluded Old Market Passageway at 1022 Howard St., there's no better ambiance for romance than this iconic restaurant.
You'll be pampered with a fantastic wait staff, a large wine list and one of the best dinners of your life. Try any of the beef for an amazing dinner. After all, you're in Omaha and we're kind of known for steak around here. If you'd rather celebrate your love in a more budget friendly fashion, grab a pizza and indulge. We have great local pizza joints in Omaha. Try Johnny Sortino's Pizza for mouth watering pizza and onion rings.
Feed Each Other Sweet Treats
Grab some sweet treats from Wheatfield's, a local restaurant and bakery that's my go-to for ready-made desserts to die for. I recommend anything they serve but especially fond of the wedding cake, the Catherine Hepburn brownies, the zebra brownies, the huge cinnamon rolls with tons of icing that I get for Christmas morning and last but certainly not least the scrumptious lemon bars. I'm a big sugar junkie so trust me when I tell you that everything there is fabulous.
Check out my favorite Omaha bakeries for more great treats. Speaking of sugar, if you're more in the mood for a sweet cold treat, head over to Ted & Wally's, my favorite local ice cream shop. Located in the Old Market and in Benson, either shop will serve up eclectic flavors of their incredible home-made ice cream and different flavors everyday. How about Bavarian mint coffee?!
Relax With Yoga
If you're not into yoga, it's a super relaxing, fun and sensual activity you can do with your partner! Go to my favorite yoga studio, Karma Yoga at 156th & Dodge and try one of their many classes. They have everything from a gentle Hatha yoga basics class to an intense hot yoga class that will really get you pumped up and sweaty!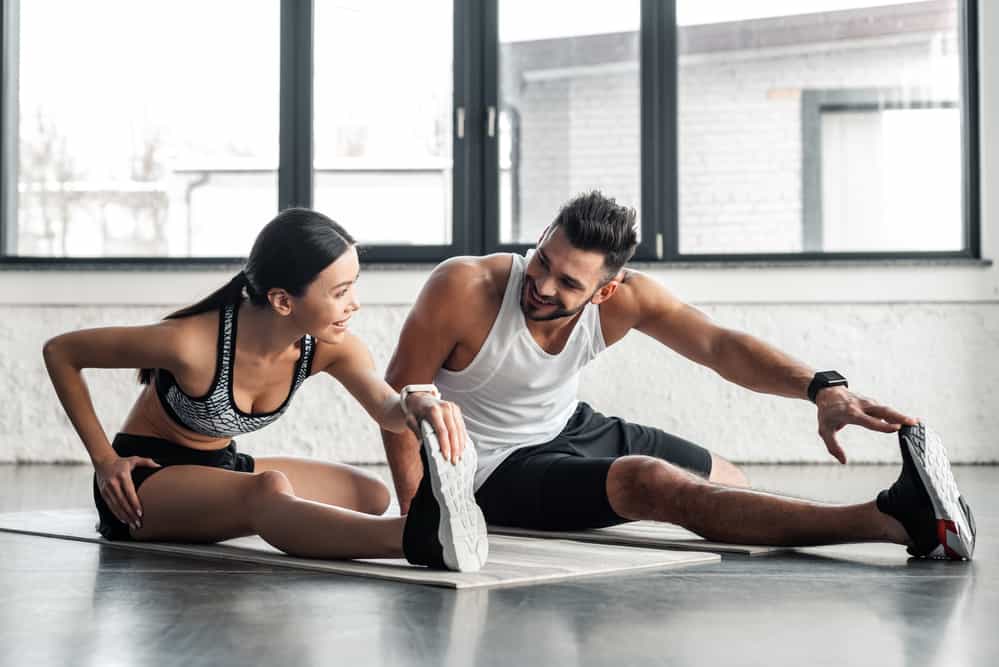 You'll have fun burning calories together and it's always great to try something new as a couple. Karma Yoga has awesome teachers that really want to help you in your practice and they love beginners. So even if you've never tried yoga, give it a shot together!
Dance the Night Away
Omaha is home to a great indie music scene and we have a lot of unique venues for getting your live music fix. So, grab your darling and check out a live show. You can catch live shows almost every night at the Slowdown. Located in the area of North downtown known as NoDo, the Slow has great live music most nights of the week and every genre including rock, country and folk. Some concerts are even held outside under the stars!
Another great place to catch a live band is at The Waiting Room Lounge in Benson. The Waiting Room Lounge packs them in for lively shows, including lots of fun tribute bands and also offers pub trivia for all you trivia nerds!
No matter what activity you choose, as long as you're together, you're sure to connect with your significant other over any of these fun activities and many more that Omaha has to offer. Enjoy your trip!
About the author: A recent empty-nester, SJ is a budget travel expert who blogs at TheProsperousBlonde about U.S. travel, money and prosperity. When not writing you can find her planning her next trip or hanging out at the ballpark with her boys. Her current favorite travel spots are Sedona, NYC and anywhere there's a music festival!
---
Read these next:
---