This post may contain affiliate links. Read our disclosure page for full details.
Texas may not be well known for its beach towns, but they aren't worth the trip. When we went to Corpus a few years ago we were surprised by how nice the beach was and by how many gems hidden in the city that made for a perfect escape from Austin and other areas of Texas.
In Corpus Christi you can enjoy walks on the beach together, nature walks in wildlife reserves, late-night smores and treats next to a fire in the sand and plenty of attractions to explore. Here are 8 romantic things to do in Corpus Christi.
Traveling around Texas? Don't miss these romantic things to do in Dallas and Houston plus some romantic inspiration for other USA spots.
Relax on the Beach
Vacations are made for relaxation, and Corpus Christi offers plenty of wonderful beaches for you to chill out on with your partner.
On our recent trip we stayed in the Gulfstream Condos, a condo development located on the beach. This was perfect for having easy access to what in my opinion is the best attraction in Corpus Christi, the beach.
In the morning, you can take a walk on the beach looking at the shells and enjoying each other's company or sit on the balcony relaxing as the sun rose. During the day, make your way into the water as much as possible.
At night time, we would enjoy time together alongside a fire built on the beach, a perfect way to end the day roasting smores and relaxing together listening to the waves crash.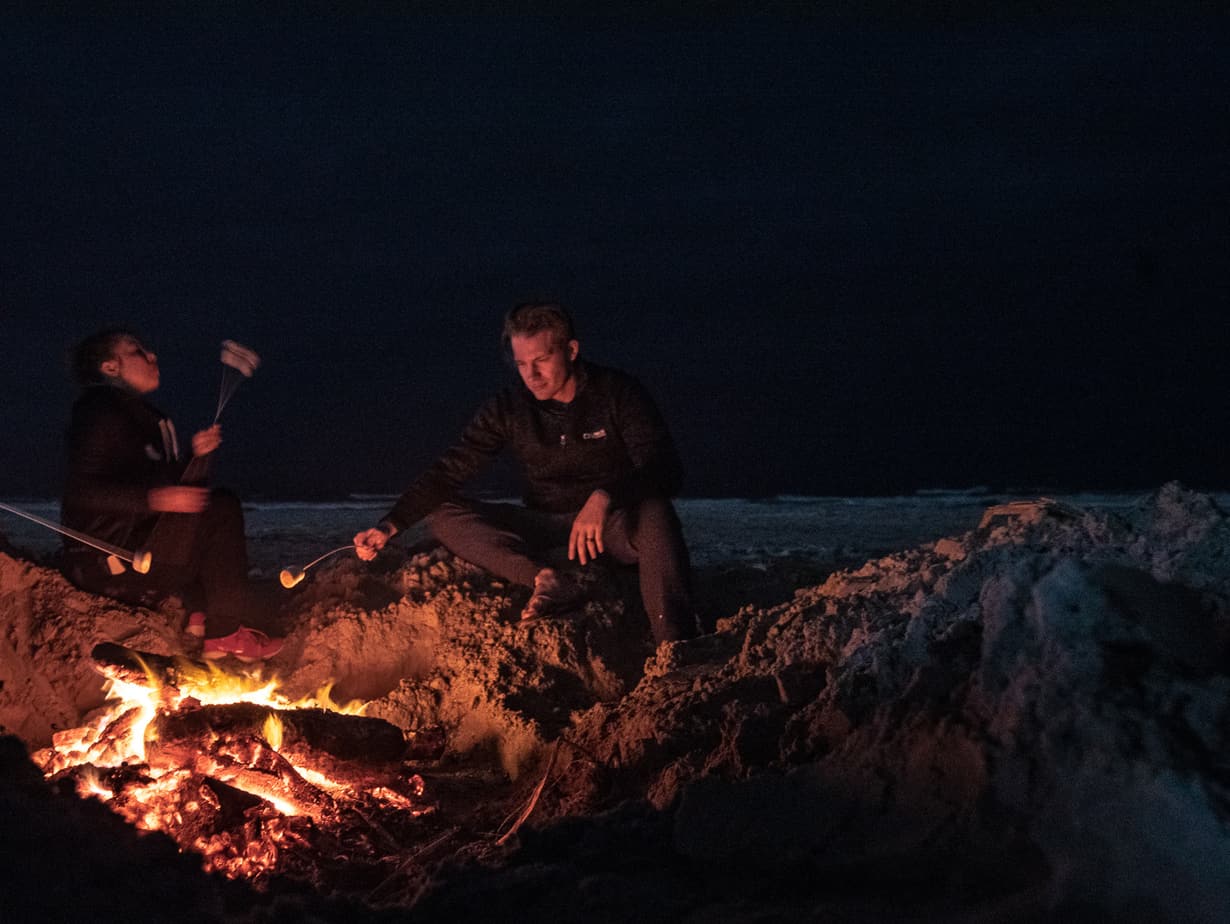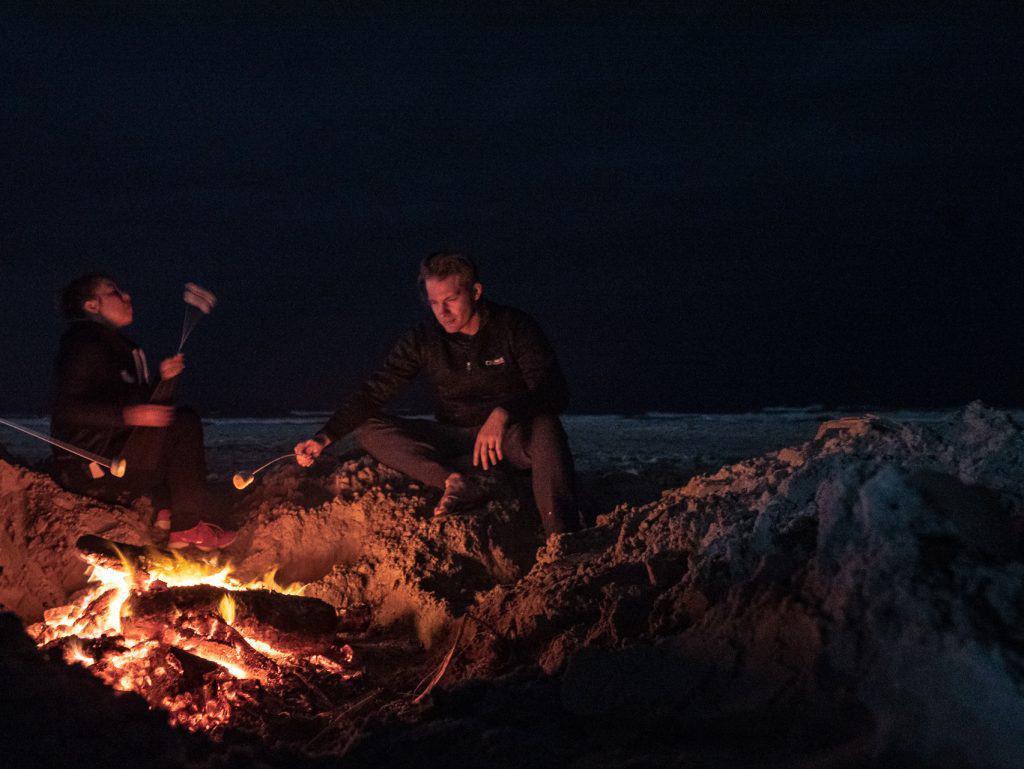 For a quiet and secluded seaside experience, Malaquite Beach is the best option in town. It cost $10 per car to enter and is the furthest beach on Padre Island you can get to from Corpus. It is a short drive, but far enough always to thin out the crowd. There are bathrooms, showers and sometimes you will find a food truck. I recommend bringing your own food and drink.
Go Horseback Riding
One of our favorite activities when we travel is to go for a horseback trail ride. Horses on the Beach operates daily trips along Padre Island that are perfect for beginners and experienced riders alike. If you want to ensure that there is a horse available for you, it is a good idea to reserve your spot in advance.
Dinner with a View
When it comes to dinner you can enjoy a view of the water or a view from above the city. On the edge of the Corpus Christi Bay, Landy's Seafood House is actually a boat docked on the waterfront and serves gulf coast classics like red snapper, mahi-mahi and plenty of shrimp. For a Texas steakhouse, the Republic of Texas Bar and Grill is the highest restaurant in town, located on the 20th floor of the Omni hotel and offers a panoramic view.
Explore the Local Art Scene
From painters to sculptors to photographers, Corpus Christi is something of a hub for South Texas artists.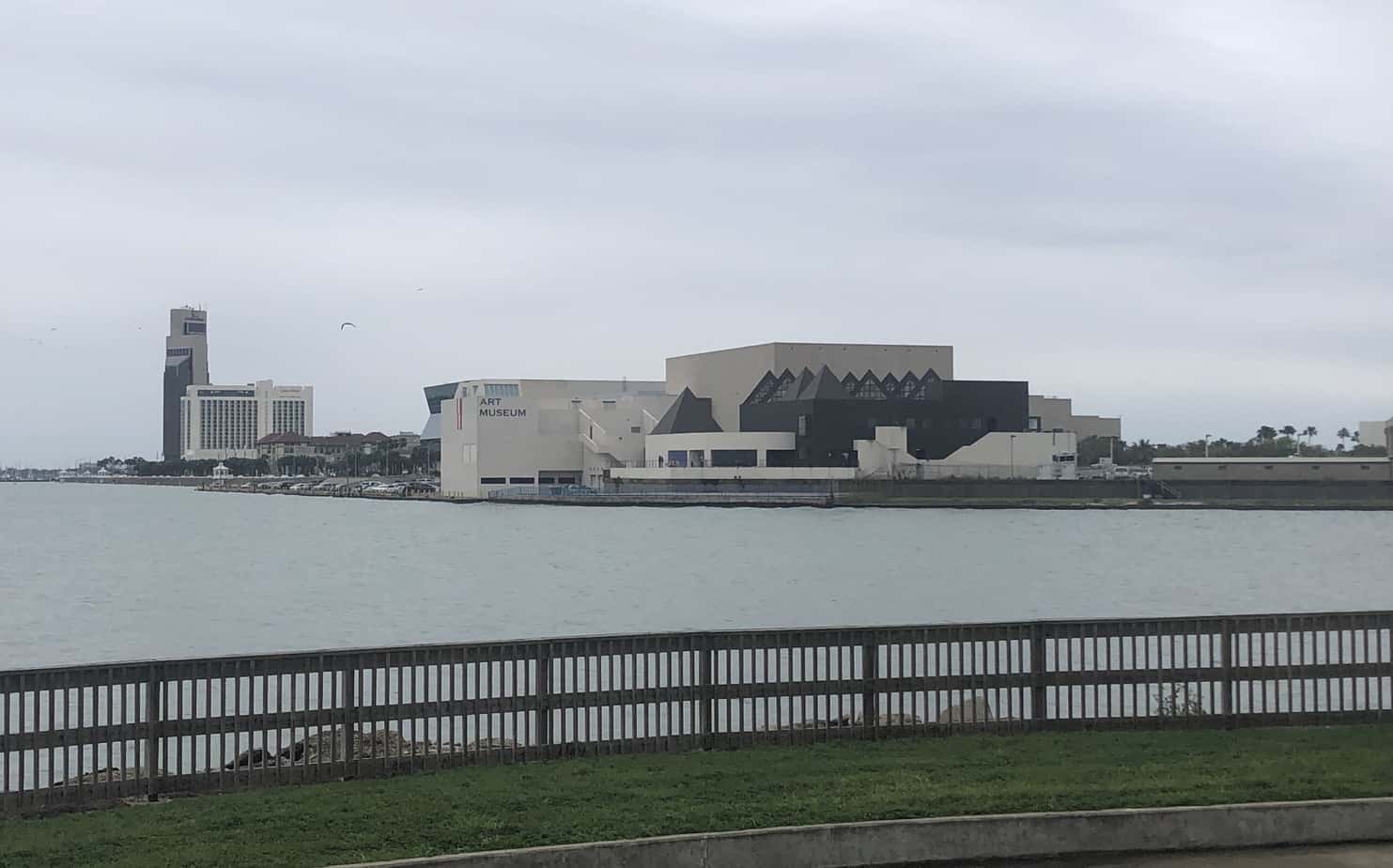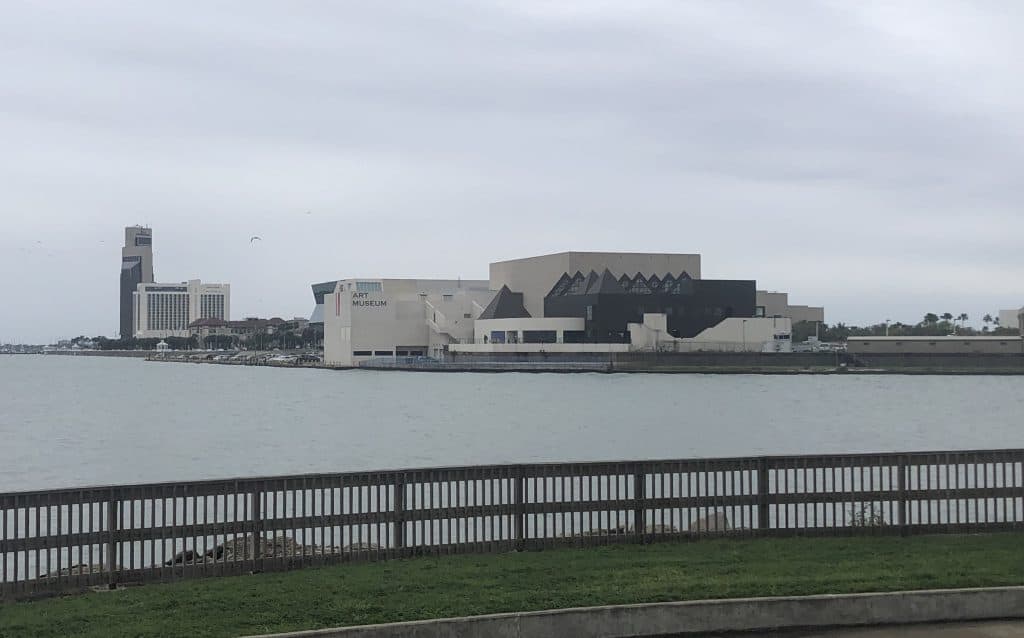 The Treehouse Art Collective is located in Waterstreet Market and showcases collections from more than 25 local artists. Their collections are constantly changing, so it is a good idea to pop back again the next time you are in town.
The Art Museum of South Texas is the largest art museum in the region. It features both permanent collections from local artists and innovative seasonal exhibits.
Immerse Yourself into Nature
Hans & Pat Suter Wildlife Refuge is a picturesque park with fantastic birdwatching, hiking and biking. Bring a snack to enjoy together at a picnic table along the 1-mile nature trail walk and boardwalk along the Oso Bay.
Go Surfing
Surfing is not what you may traditionally consider romantic, but we find trying new things together and shared experiences always brings us closer together. Rent some boards, grab your partner, and head to Whitecap Beach or Mustang Island State Park to have some fun on the water. Later, stop by the Texas Surf Museum to learn more about the history and culture of the activity.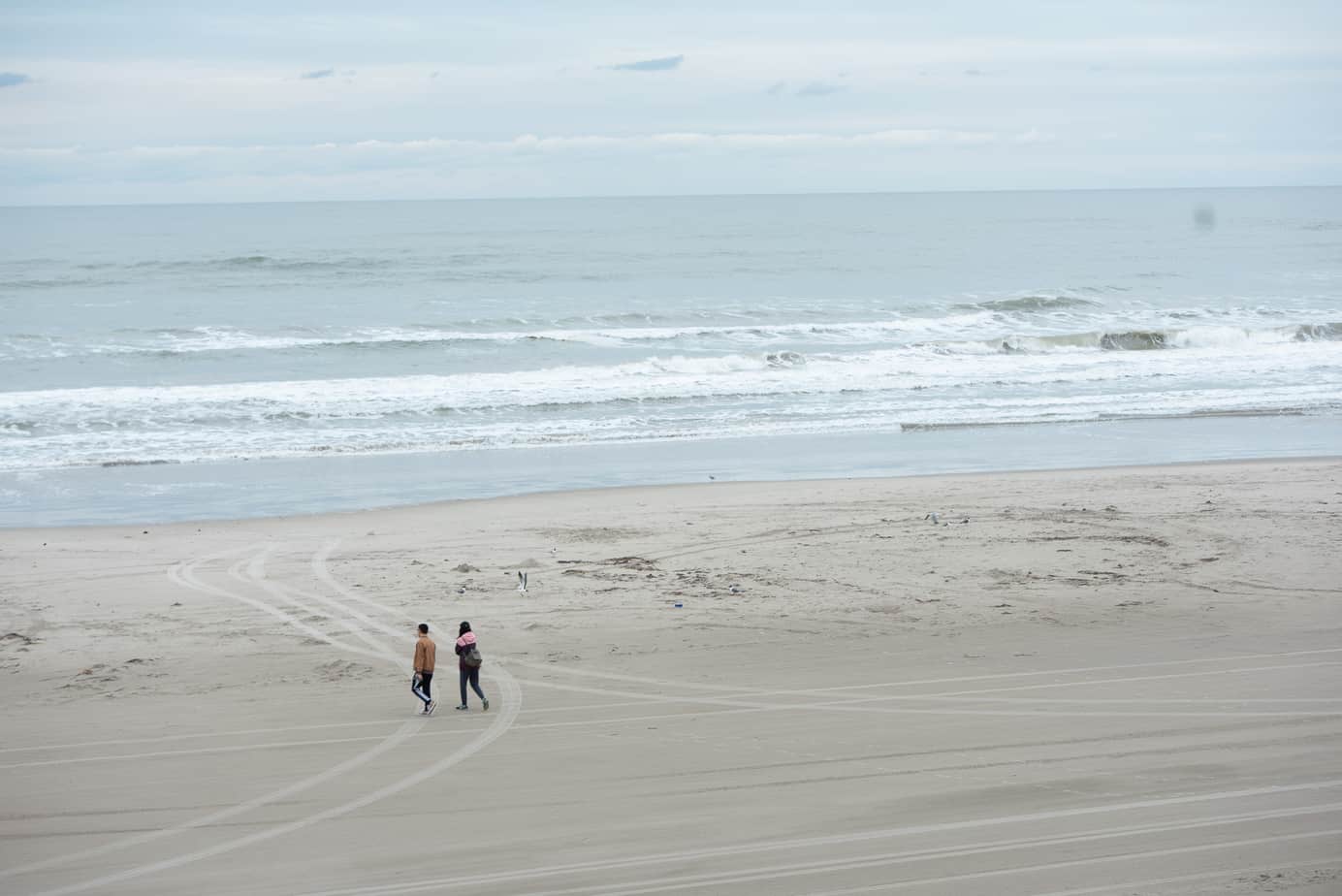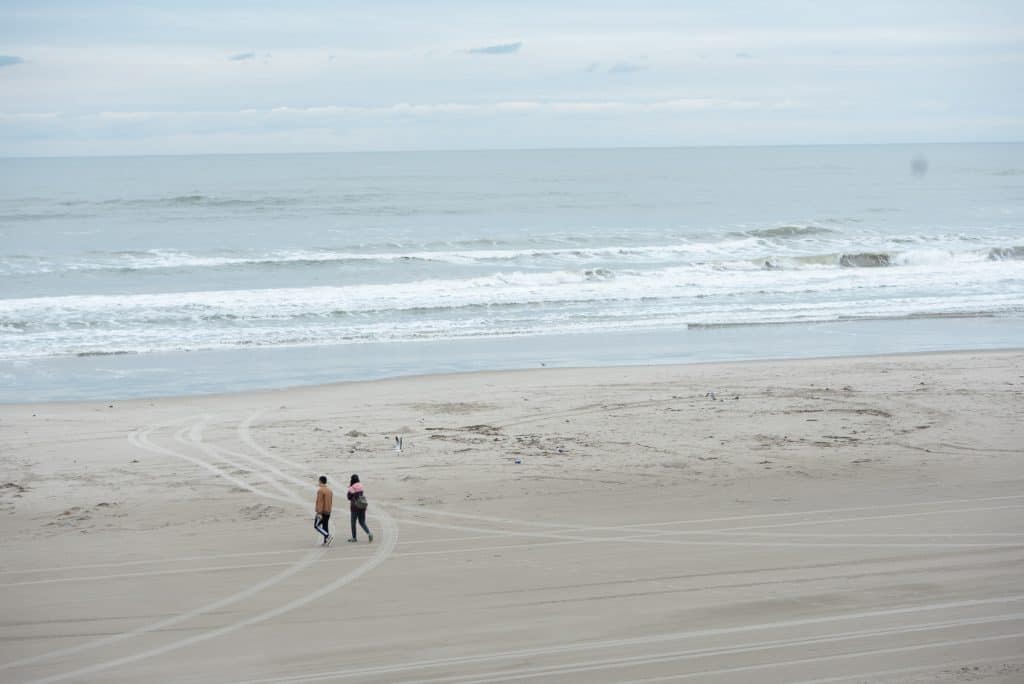 Explore North Shore
North Shore Corpus Christi is where you find many of the local attractions. You can spend time at the Texas State Aquarium where you will find sloths, flamingos, jellyfish, sharks and tons of other sea life. We were surprised to find such a well built and interesting aquarium in such a small city.
The USS Lexington is always a popular attraction for couples who are interested in history. This massive aircraft carrier served its country during World War II and is now docked in Corpus Christi Bay, where it acts as a naval museum.
Not very romantic, but worth mentioning is a nearby restaurant, Yo Philly Cheese Steak & Subs. Here you will find huge delicious sandwiches at a low price. Probably our favorite meal of the trip.
Splash Down at the Water Park
If you and your partner need a break from the Texan sun during your time in Corpus Christi, Hurricane Alley Waterpark is the place to go with a wave pool, lazy river and several waterslides. You can even kick back in a cabana if you'd prefer a more chilled out park experience.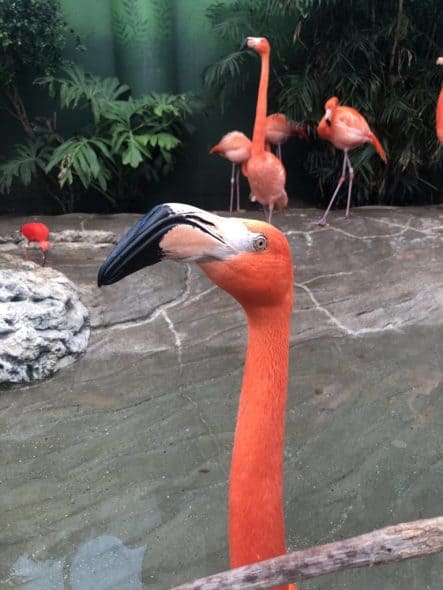 Take a Day Trip
While you are visiting Corpus Christi with your partner, you may wish to hop in a car and take a trip to some of the interesting destinations that are situated just outside of town.
Goose Island State Park is around 45 minutes outside of Corpus Christi and features more than 300 acres of marsh and prairie land as well as a tree that is over 1,000 years old.
Fannin Battleground State Historic Site is around 90 minutes away where you can explore the site of one of the most important battles in the Texas War for Independence.
You can visit the Texas Zoo nearby to complete your day trip.
Author Bio: Dan Bagby is a travel blogger at Honeymoon Always based in Austin, TX. He and his wife Michelle blog about their travels and adventures and how it brings them closer together.
---
Read these next: