This post may contain affiliate links. Read our disclosure page for full details.
Sigh, so many romantic Instagram travel couples.
Being able to explore the world side by side as a couple is a dream come true. It's a dream that has seemingly become reality for so many traveling couples out there. As Instagram lovers, we're endlessly inspired by the feeds of other adventurous, traveling Instagram couples. We follow these romantic duos from our own Instagram account, and honestly, the photos just keep getting better and better.
From our fellow travel couples we've been inspired to see certain destinations or to sample amazing restaurants. We especially get great ideas for beautiful hotels we'd like to stay in.
And, cheesy as it sounds, couple goals is kind of a real thing. If you need a visual boost to rev up your romance or increase your adventure, have a browse through the accounts below. Each one has been hand-picked by us for their sweet and epic shots and often beautiful travel photography. Still others have beautiful, sweet captions that we love to read.
And many of these sweethearts have become our virtual (and on occasion real-life) friends! So please go check out their feeds and give them a follow if you like. With a palpable sense of adventure and partnership, it's clear that these traveling couples embody legit #couplegoals. And with their jetsetting world travels, it's hard not to swoon.
From Tennessee to Tokyo: here are 50 romantic Instagram travel couples who keep catching our eye:
Psst: if you love adventurous duos on IG, we think you'd love to follow us! We're at @twodriftersxo 😉
50 Romantic Instagram Travel Couples
Pin this post to save for later!
Victoria & Terrence are always pushing the boundaries with their photography. Think epic landscapes with a gorgeous couple. Inspiration city!
Kristin & Shadi have the most colorful adventures! Like a Lisa Frank trapper keeper come to life

Here's an amazing couple that quit their jobs to see the world — and they look like they have so much fun doing it!

These two have seen 18 countries together & counting!

Paul & Carole are a sweet UK couple who jet off on adventures regularly.
Amazing adventures from this duo!
Natasha and Cameron are currently exploring Africa, and their photos are epic.

Nick & Dariece have been inspiring other traveling pairs since 2008. Their digital nomad lifestyle is awesome.

These two are just beyond gorgeous.
A desert and your soulmate…what could be better for adventures?
Morgan & her husband radiate joy, often traveling with their kids in tow. Life goals right here.

Beautiful AND kind. We know Lena & Bassam from the Internet world and they are simply the most genuine, nice people.
Just another couple living a dream life. Sigh…..

Dave & Deb are the original couples travel bloggers. They're such inspirations to us and their incredible photography says it all…..
Love goes everywhere with these two.
There are no words for this adorable romance!
I'm pretty sure these two have the best date nights (and days!)
Just casually smooching in front of a castle…as you do.
The couple that laughs together….loves life!
Some couples are just so elegant and sophisticated. These two inspire a summer of class & style .
Romance under a waterfall? Check.
The road always looks better when you're on it together.
https://www.instagram.com/p/BwdamEEloUi/
Gettin' hot under the summer sun! Whew!

Just two darlings living life to the fullest.

Logan & Kallsy take adventure to new heights of cuteness!
Whatever the weather, we'll face it together.
Selena & Jacob take flawless photos of their romantic adventures.
The mountains are for lovers.
Some Instagram travel couples sweep each other off their feet.
A journey of a thousand miles…begins with a piggy back ride.
This is going to the top of our summer date "to do" list! Water guns!
Nothing says freedom (or Instagram relationship goals) like a summer road trip.
Some couples kick back and relax with a cold beer, while others like to kick back and relax with the World's Wonders.
Adventures and romance….it's what it's all about.

Marilyn and Caleb are so huggably adorable—I wanna squeeze 'em! Not to mention their too-cute-for-words baby.
https://www.instagram.com/p/BX3dgwLhN-7/
This beautiful Instagram couple has a dreamy feed and an enviable lifestyle. Where haven't they been?
Colette & Scott exude love and passion. They're always having fun hand in hand or arm in arm. Couple goals Instagram for sure.
This is Sarah & Kiel and their entire feed is literally the coziest thing you've ever laid eyes on.
Ayesha & Gavin have a subtly stunning Instagram account, and every now and then you get a glimpse into their sweet relationship.
Meet Nash & Kim. Never before has living in a van looked so totally luxurious.
Paige & Matt have an enviable love. They're totally happy together and make the perfect adventure partners. And we got to meet them last year when we all lived in Asheville, North Carolina!
Another example of a beautiful traveling Instagram couple that just oozes cozy romance. #Couplegoals right here!
Kelly & Sean are a sweet American & Brit exploring the UK and beyond, often with fluffy dog Giorgio in tow. They have a genuine affection visible in their photos, and we also love their destination shots.
Sebastian and Stefan are a gorgeous Instagram pair. Their love and adventures who will inspire you to see the world with the one you love….and their abs will inspire you to hit the gym!
There may be few couples who have more amazing adventures than Lisanne & Jeffrey.
Yay for Instagram love!
If you're a couple who travels, we'd love to check out your Instagram! Share it with us in the comments below. And feel free to come explore with us on IG as well 🙂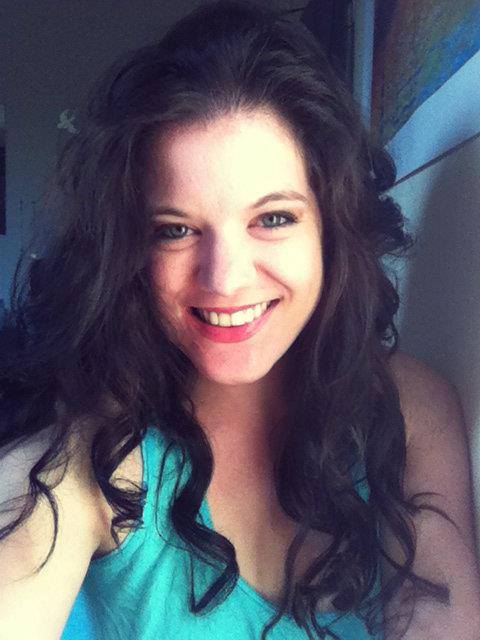 Amy Hartle is the Editor behind Two Drifters, and author of Do You Love Me? How To Stop Seeking Reassurance in Relationships, a book on reassurance seeking. While her name often is found beside the title of "Relationship Expert", she knows that becoming an expert on love and relationships will be a lifelong challenge. But, she is a passionate student of the subject, fully dedicated to learning all she can about relationships, connection, and intimacy, and nurturing her own marriage along the way.
Amy lives in North Carolina with her husband Nathan, and son Malcolm. When not working on websites or traveling the world, the Hartles can be found cuddling, reading, and hanging out with their cats.