This post may contain affiliate links. Read our disclosure page for full details.
Sigh. Dreaming of romantic getaways in Asheville NC? In need of an affection-fueled escape in the mountains?
January is a boring month, no matter how you stack it. It's cold, it's dark, and the fun and bustle of the holidays are over. Plus, if you're like most people, you spend most of the month struggling to maintain your foolishly grand New Year's resolutions.
For this reason, we were STOKED to be able to have two mini "staycations" in our current town of Asheville. We took off for a few nights to explore both vibrant downtown Asheville and the quaint mountain town of Marshall, North Carolina.
This was the perfect excuse for a little romantic Asheville getaway and an experience we would absolutely recommend to others.
Livin' the Good Life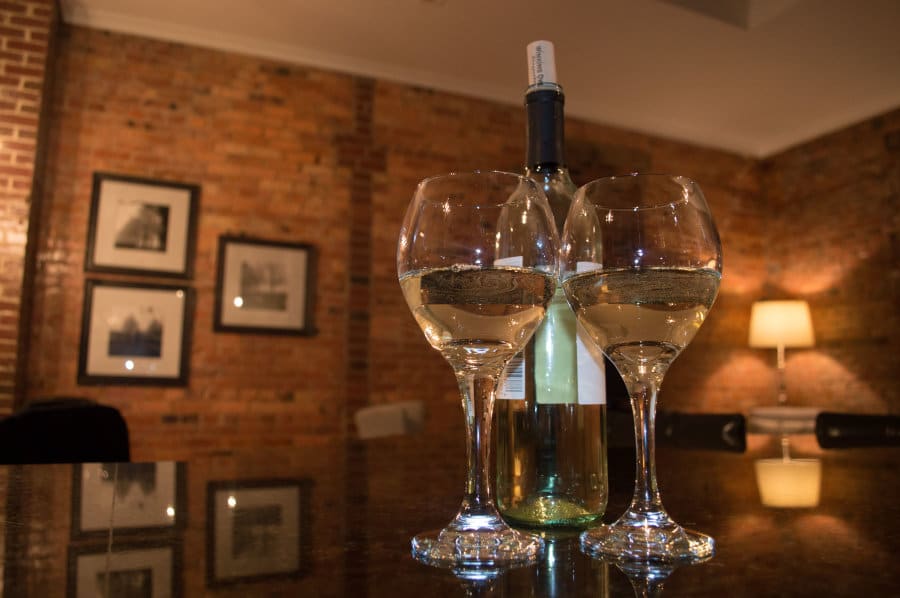 For the first of two romantic getaways in Asheville, we headed downtown for a 2-night stay at Loft 202 on Church Street. If I was a movie character living in a chic urban apartment, this would be it.
I adored this place from the moment we walked in. Exposed brick, black and white photography, hip gray bedding. Loft 202 was one of those places that feels both comfortable and homey.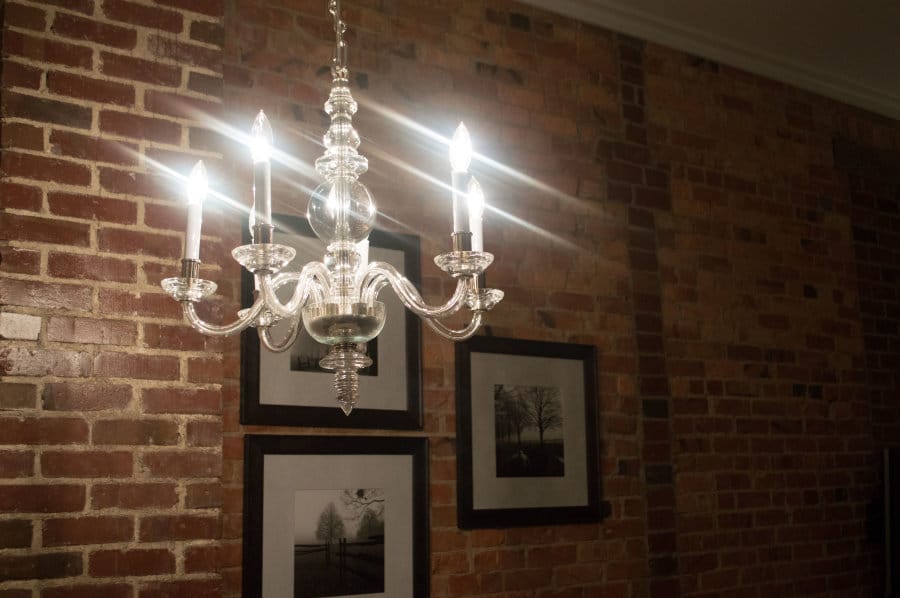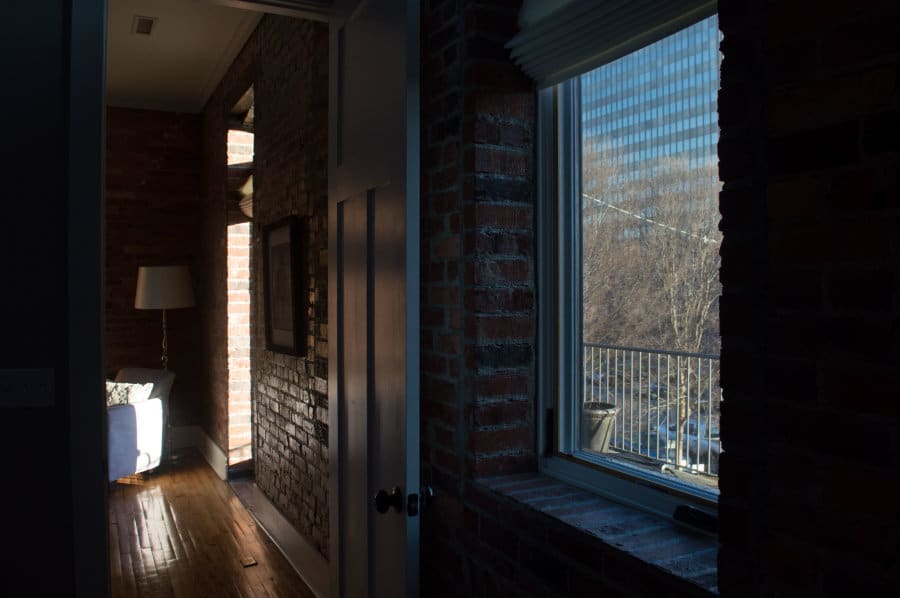 Unfortunately (or perhaps fortunately) our stay at the loft coincided with the coldest weather Asheville received all winter. Temperatures in the daytime hovered in the teens. Needless to say, we didn't venture out much.
This was a shame because the loft is in a perfect location downtown that is within walking distance to all the best restaurants, bars, and shops. We did hustle through the chilly weather to pay a visit to one or two of our favorite Asheville coffee shops.
But aside from that, we mostly stayed holed up in our sophisticated loft and pretended we had fancy executive jobs and lots of money. (READ: we drank red wine and colored in adult coloring books).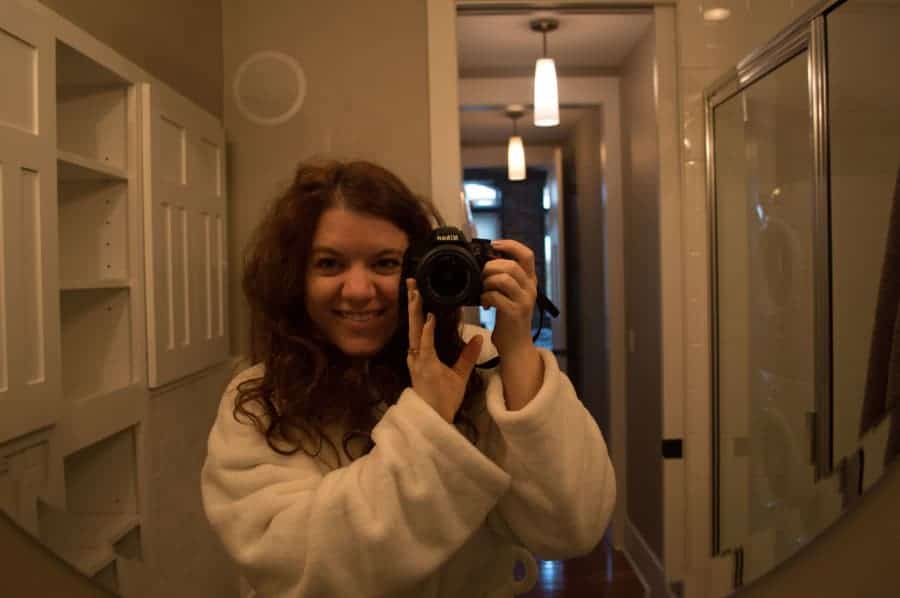 Standouts in the loft? A huge walk-in shower, a dreamy kitchen, and the massive bed into which I sunk gleefully for two nights. Talk about some 1000-thread count sheets. I was perfectly happy to cozy up and watch the Hunger Games on TV.
This would be a fantastic place to stay when on one of your memorable romantic Asheville getaways, and presents a great alternative to some of the popular downtown hotels.
This makes a fun home away from home in a prime downtown location and on a lovely, quiet, and tree-lined avenue.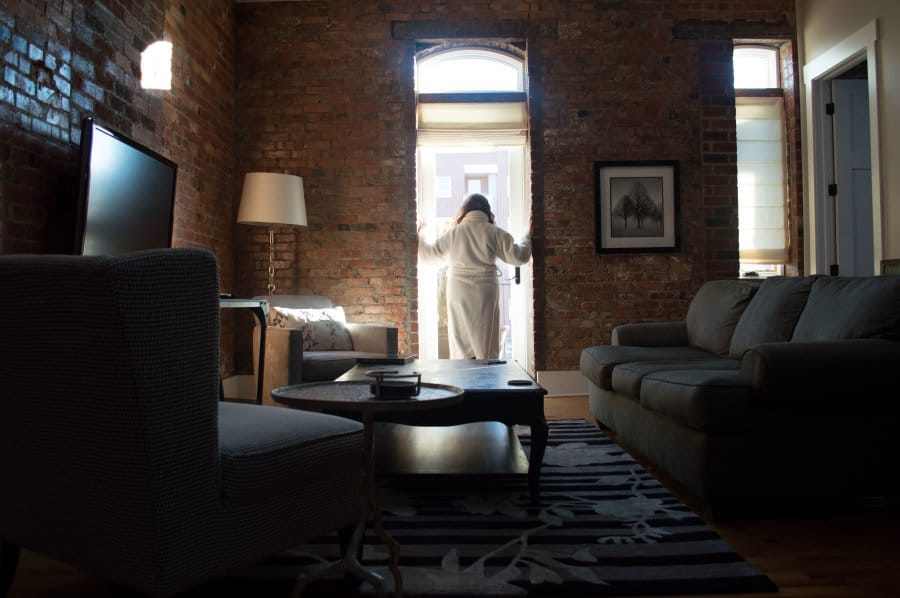 Rustic Romance
For couples travel, a cozy cabin is the ultimate in romance. Bear Creek is just such a place. Sprawling and surrounded by nature, this is the type of property Nathan and I would love to own one day.
Bear Creek Cabin is set atop a high hill with incredible 360 degree views. Everywhere you look, your eyes take in a mountain vista, a looming hillside, or a content flock of sheep. It's not far from the small downtown of Marshall, NC, but it feels like its own little world.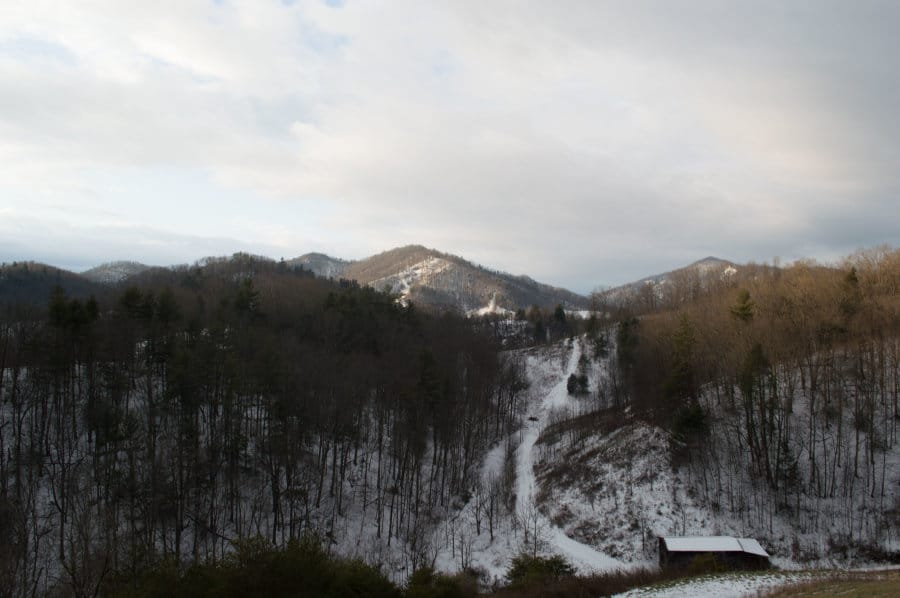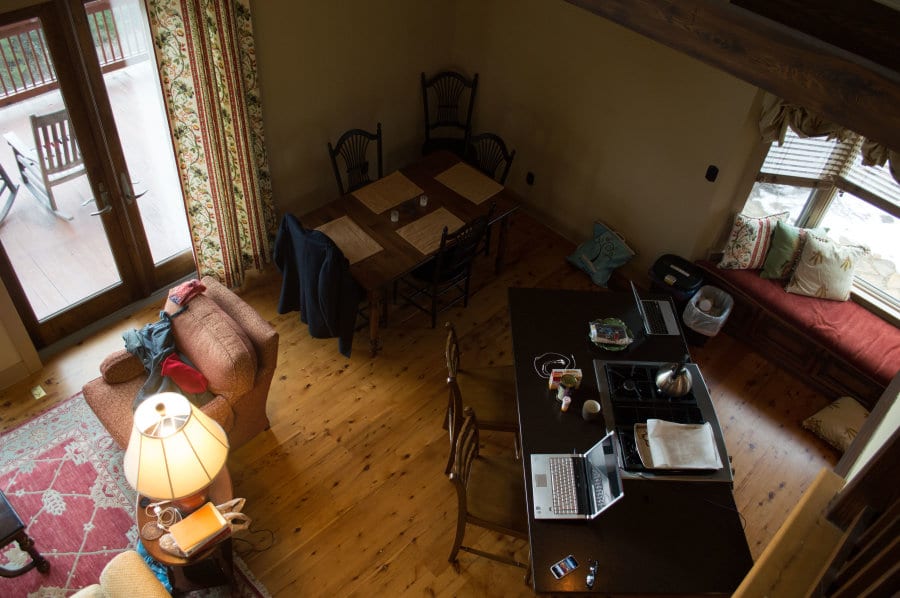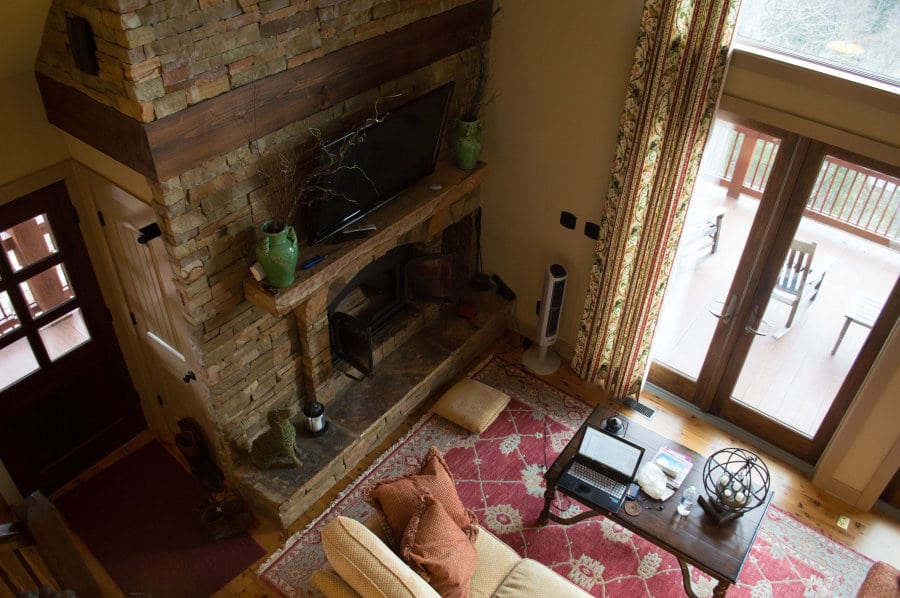 This 3 story home could easily sleep 6 people, but it was ideal for two. Here we cuddled and enjoyed the roaring fire, dove into novels, sipped tea, and kept a lookout for wildlife. In this pristine area, there was plenty of silence, aside from the occasional animal sound.
On our first night we stood on the deck. Looking out into pure darkness, there was nothing to see, but we heard an odd wheezing sound, like a sharp exhalation of breath.
A quick Google search told me that was the alarm sound of a white-tailed deer. Sure enough, both mornings we saw half a dozen deer cautiously nosing through the grass. So peaceful.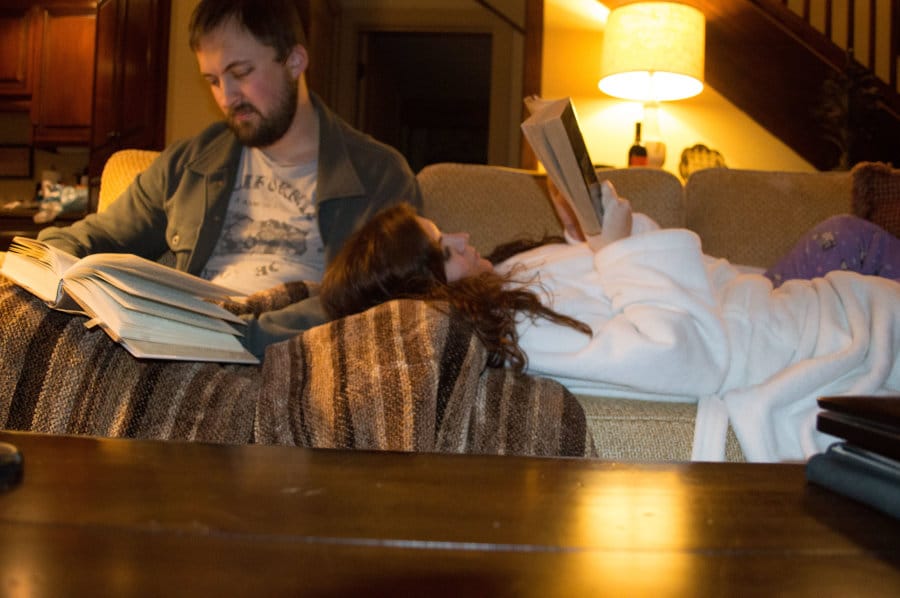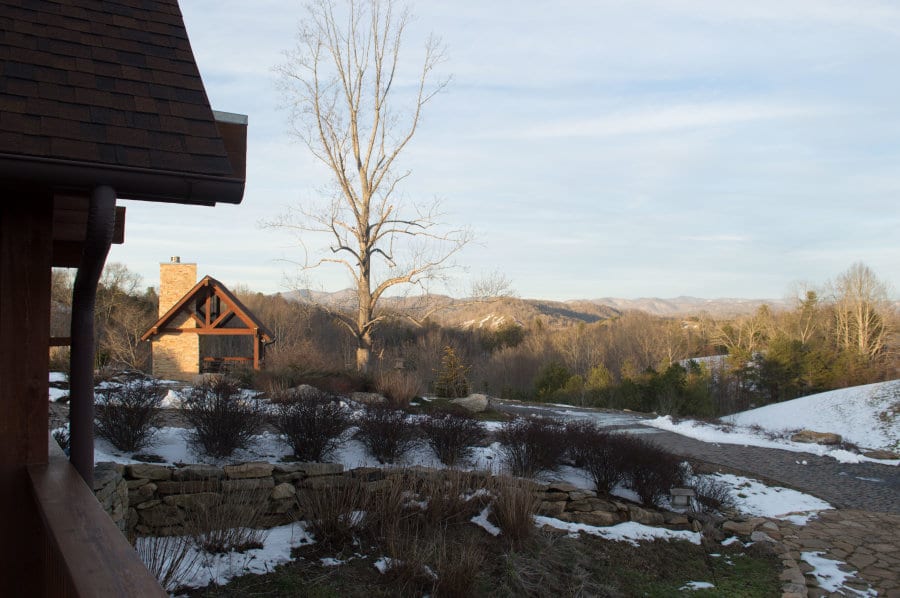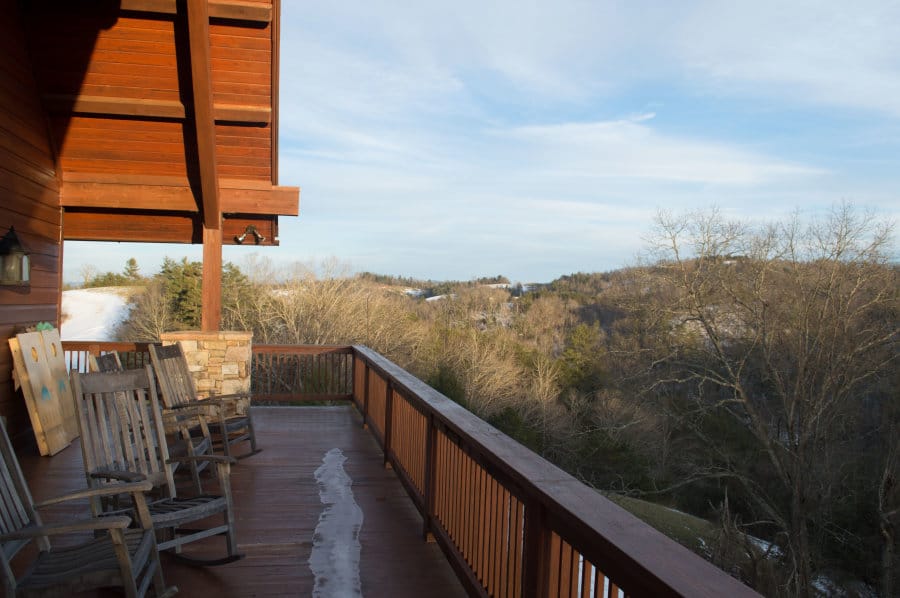 As a romantic getaway near Asheville, Bear Creek offers privacy, seclusion, and just the right atmosphere.
My only unfulfilled wish was for a hot tub on the deck. The cold weather and starry night sky would create the ideal ambiance for this, and I think it's a must-have for a cabin.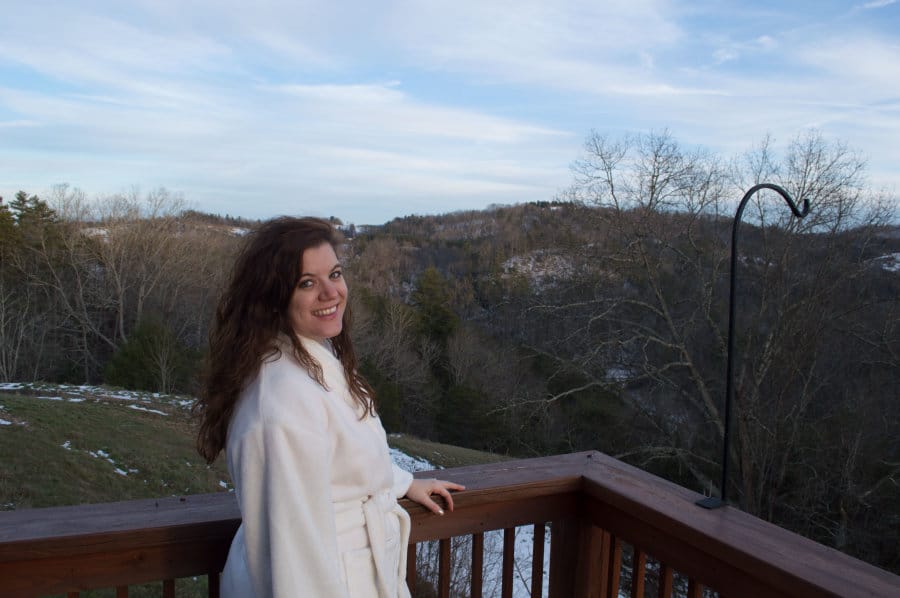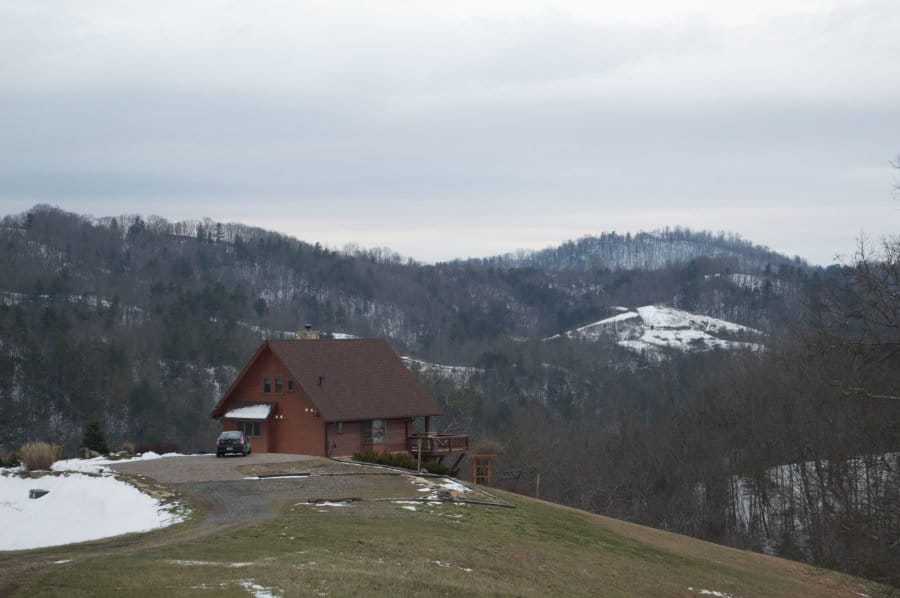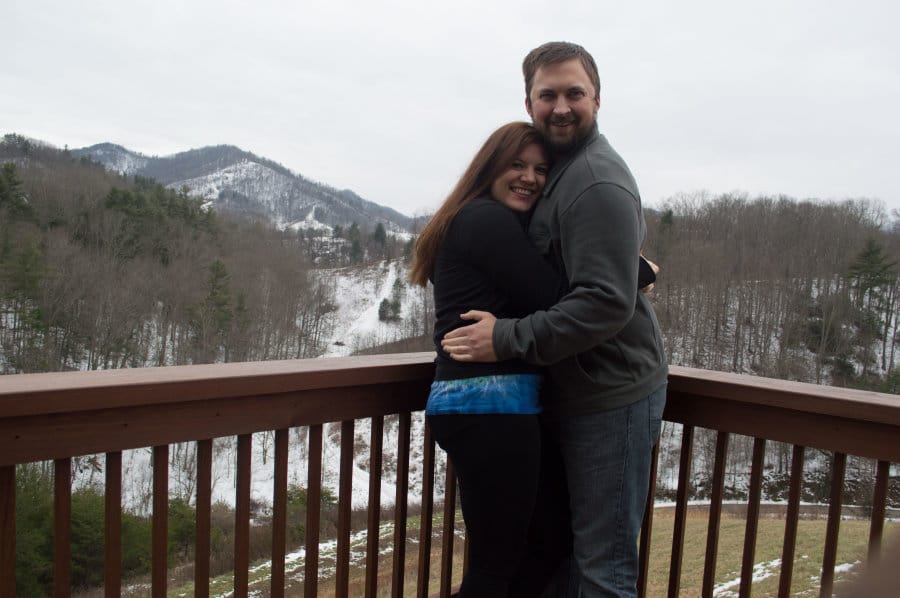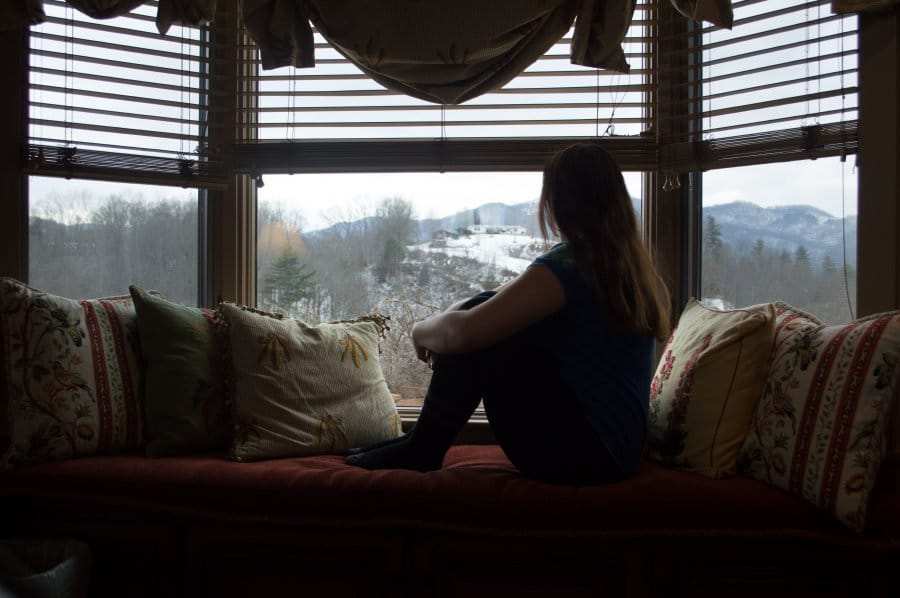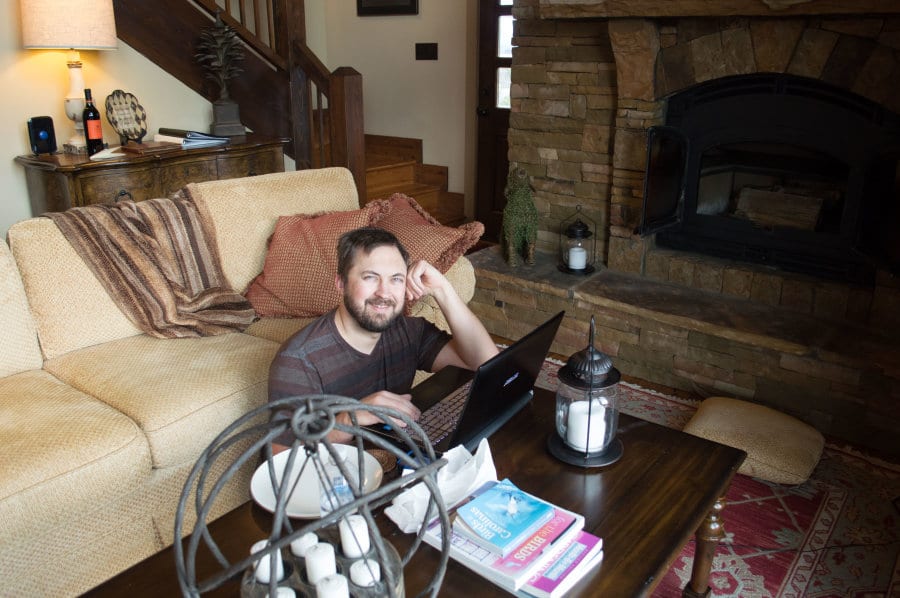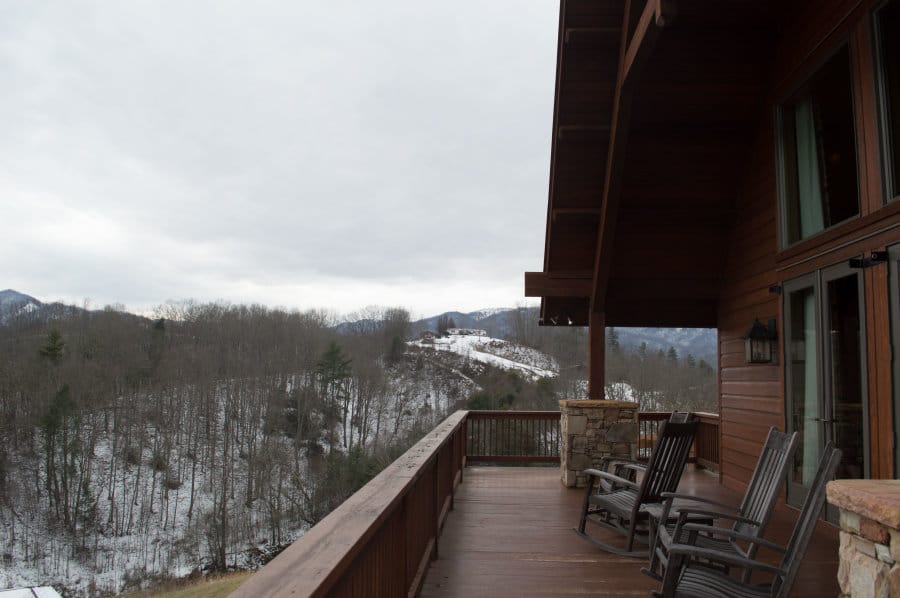 All in all, we had a lovely and cozy January. If you're planning a romantic getaway for Valentine's Day, you should definitely consider Asheville. We'd definitely recommend the locations above as some of the most romantic places to stay in Asheville.
Our stay at Bear Creek Cabin and the Lofts were generously provided through Yonder Vacation Rentals. All opinions are our own.
Save this for later!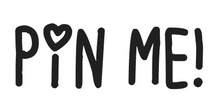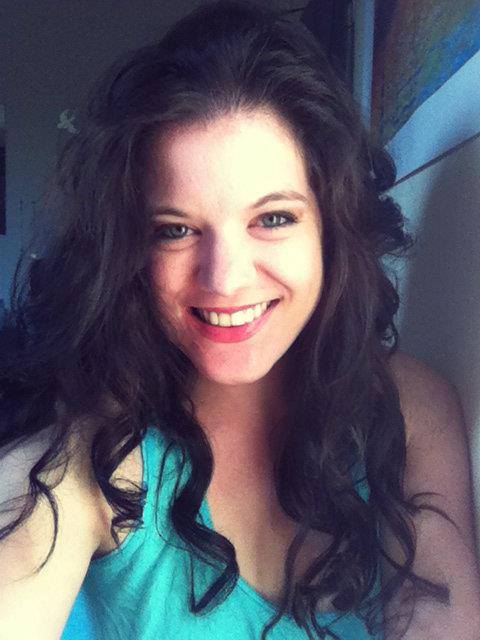 Amy Hartle is the author of Do You Love Me? How To Stop Seeking Reassurance in Relationships, a book on reassurance seeking and relationship anxiety. Both her book and this blog are born of personal experience; Amy shares expert relationship advice from the lessons learned during her own 10+ years with her husband, as well as couples travel tips and romantic getaway recommendations, all gleaned while traveling the world together.