This post may contain affiliate links. Read our disclosure page for full details.
When cooler weather approaches, nothing sounds so good as a cozy cabin. If you're planning a couples' trip, then a romantic cabin for two is in order. In helping you to find the most romantic places to travel in the US & beyond, we've compiled a list of the most romantic cabins in North Carolina. These cabin choices are gorgeous and just perfect for two lovebirds looking to snuggle up.
It will likely come as no surprise that the majority of romantic NC cabins are to be found in the western part of the state, in and around Asheville. This location in the Blue Ridge Mountains makes it the ideal place for a cabin getaway. But don't worry—there's more than just a romantic Asheville AirBnb on this list. There are also a couple of other cabins and romantic options in other parts of North Carolina. After all, North Carolina is full of dreamy romantic getaway destinations! Which of these is your favorite? Read on to discover your next romantic escape!
Romantic Cabins in North Carolina
This is a twist on a traditional cabin, a modern, bright and airy treehouse located in trendy West Asheville. Though you're just a short walk away from lots of amenities, you're in a woodsy environment in this super-cool space. Perfect for two.
---
---
If you're picturing the cozy North Carolina log cabin of your dreams, this just might be it. Impossibly cute and with all the right touches for a great stay (private hot tub, anyone?) this place is a gem.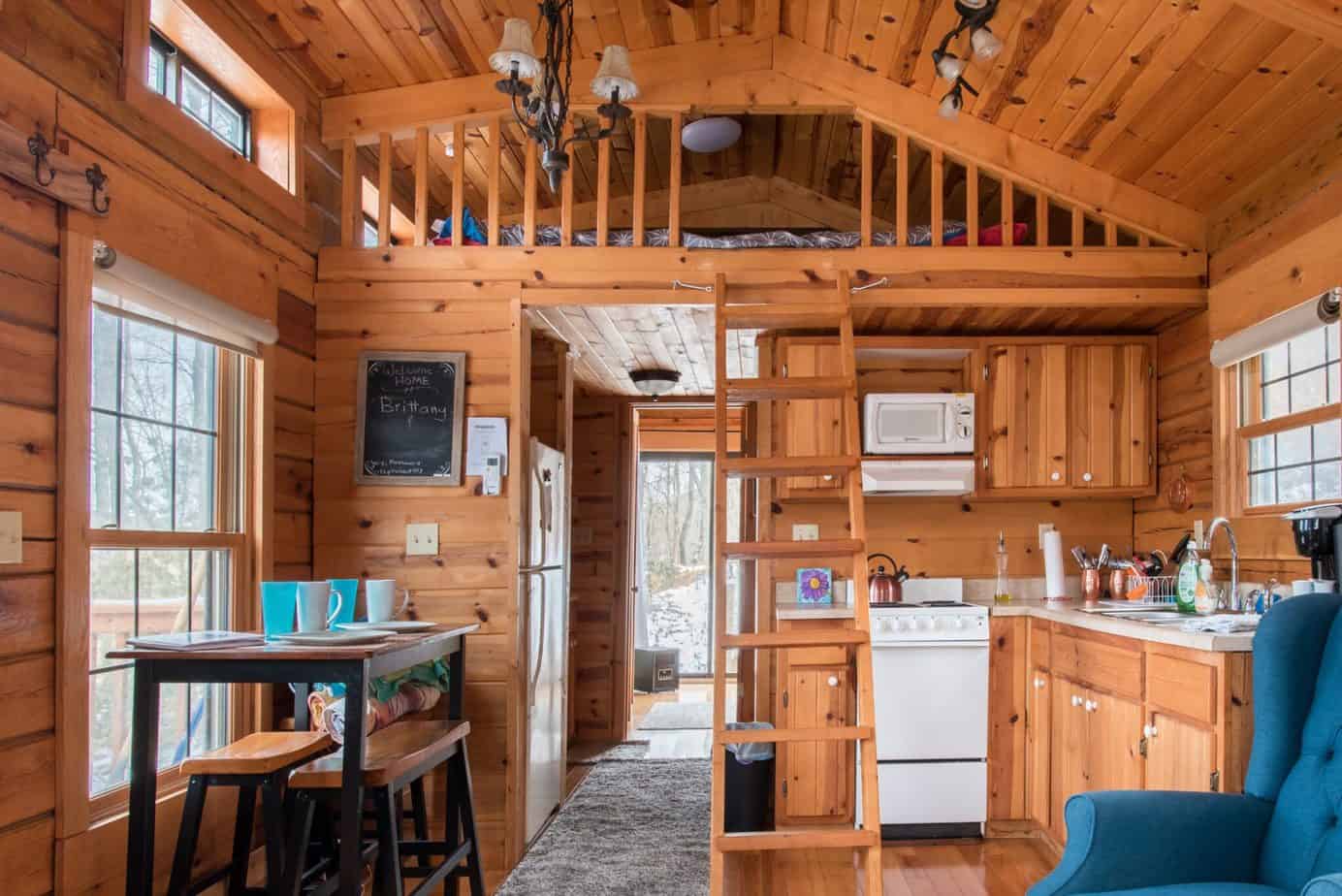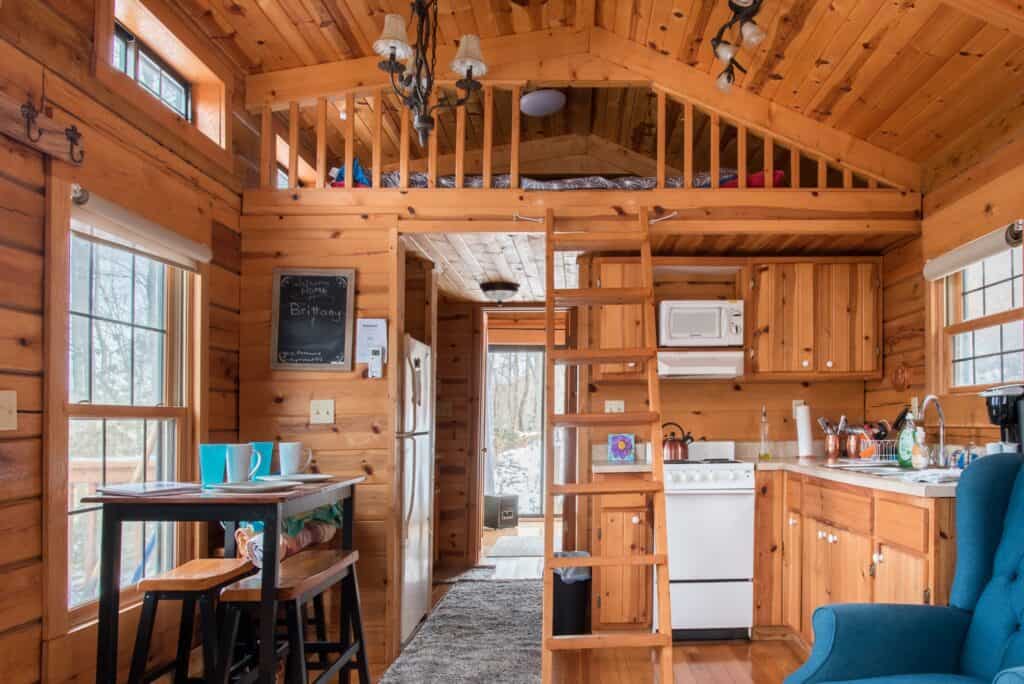 The cabin is located in Boone. While it is terrific for a stay for 2, the cabin can actually fit 6…you know if you want to bring friends along for your romantic getaway!
---
---
Here's another cabin we are absolutely obsessed with. This AirBnb is also located near Boone, NC.
A stunning A-frame, this is the stuff or Nordic Hygge fantasy. Such a beautiful bright, white space awaits you here, and the decor is honestly something out of a magazine spread.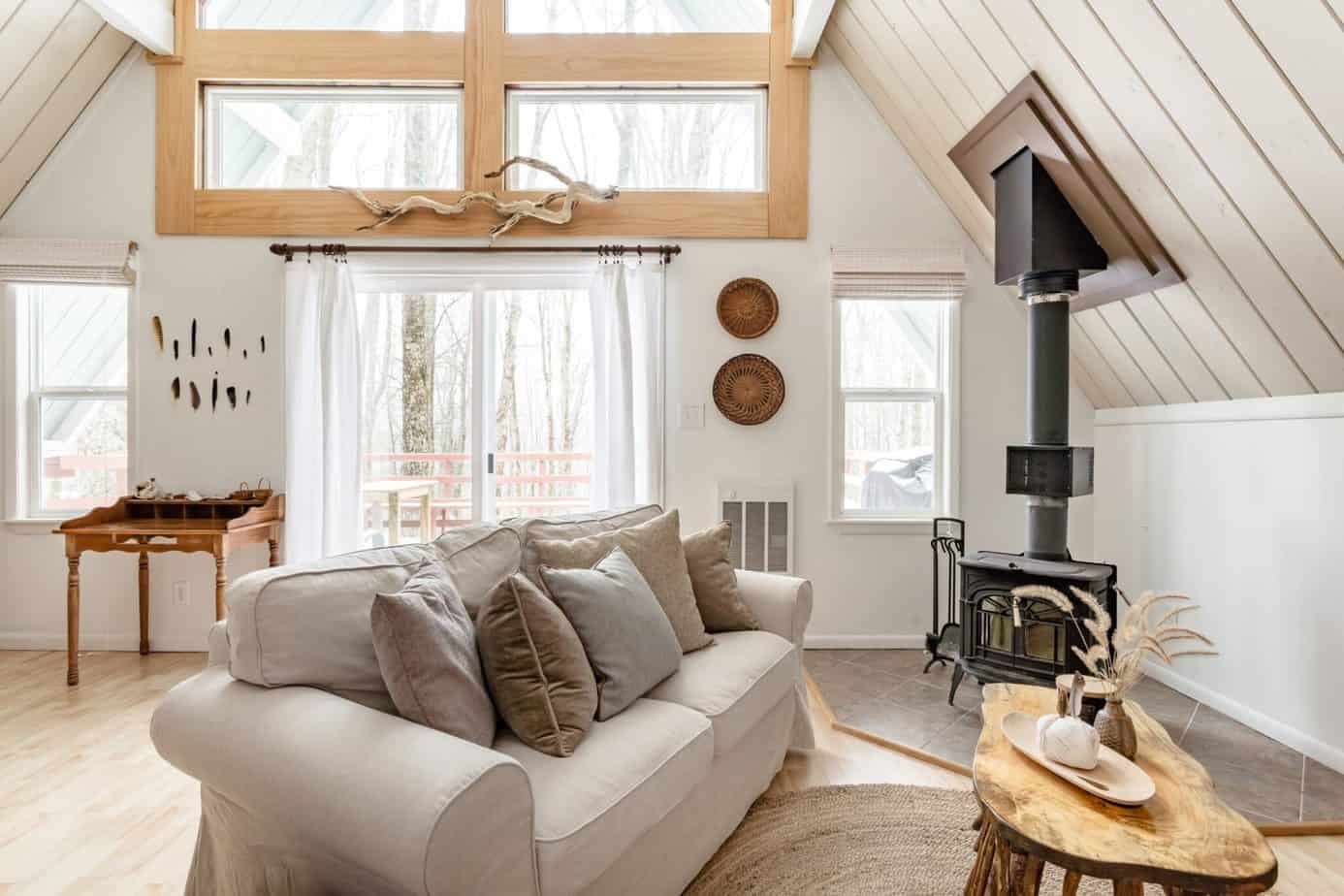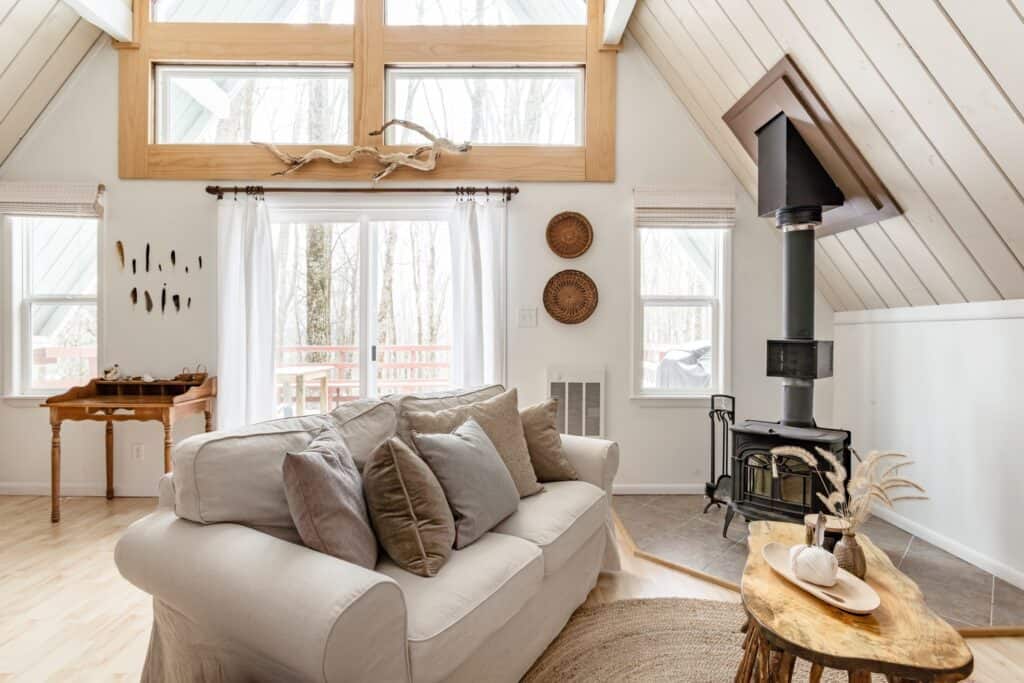 Grab your sweetheart and cozy up next to the piping hot woodstove as you relax on a winter's evening.
---
---
There are not only romantic cabins in NC, but there are romantic treehouses as well! One of the most popular is this "treesort" known as "Miss Molly." This is a fabulous getaway outside of Charlotte, so if you're looking for a quick escape from the hustle and bustle of city life, this will fit the bill.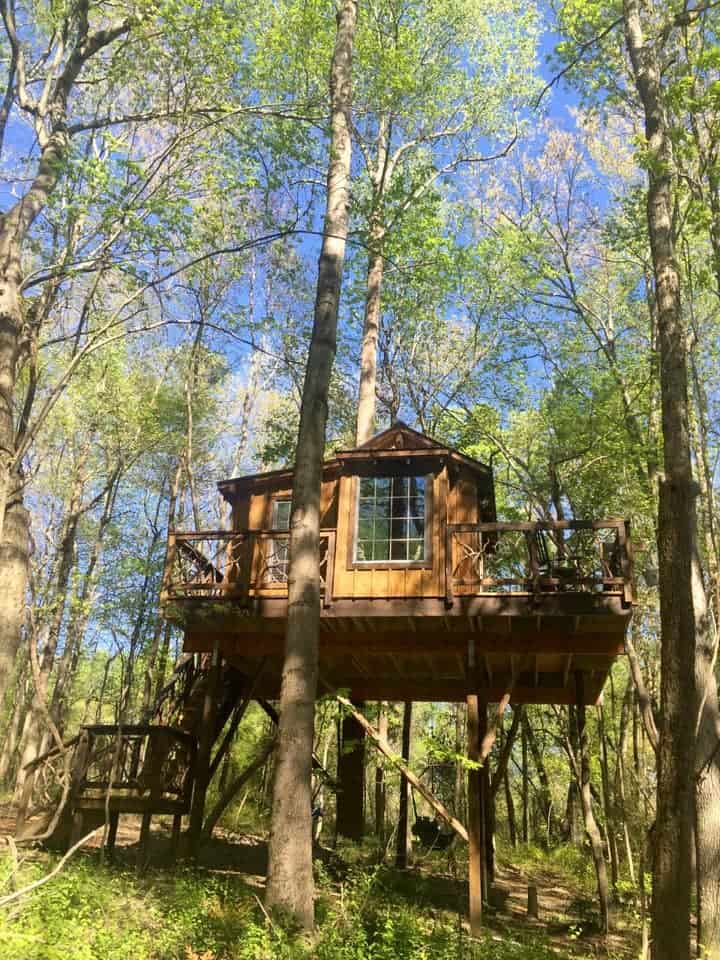 This epic treehouse offers 220 square feet of space and is lovely in all seasons. Chill on the porch with drinks and rocking chairs, light a fire in the firepit, or cozy up indoors in the tiny reading nook. Bliss!
---
---
Who says a cabin has to be in the mountains? This cabin/cottage is just one block from the ocean in Carolina Beach. Why not combine a cozy cabin stay with a romantic coastal getaway?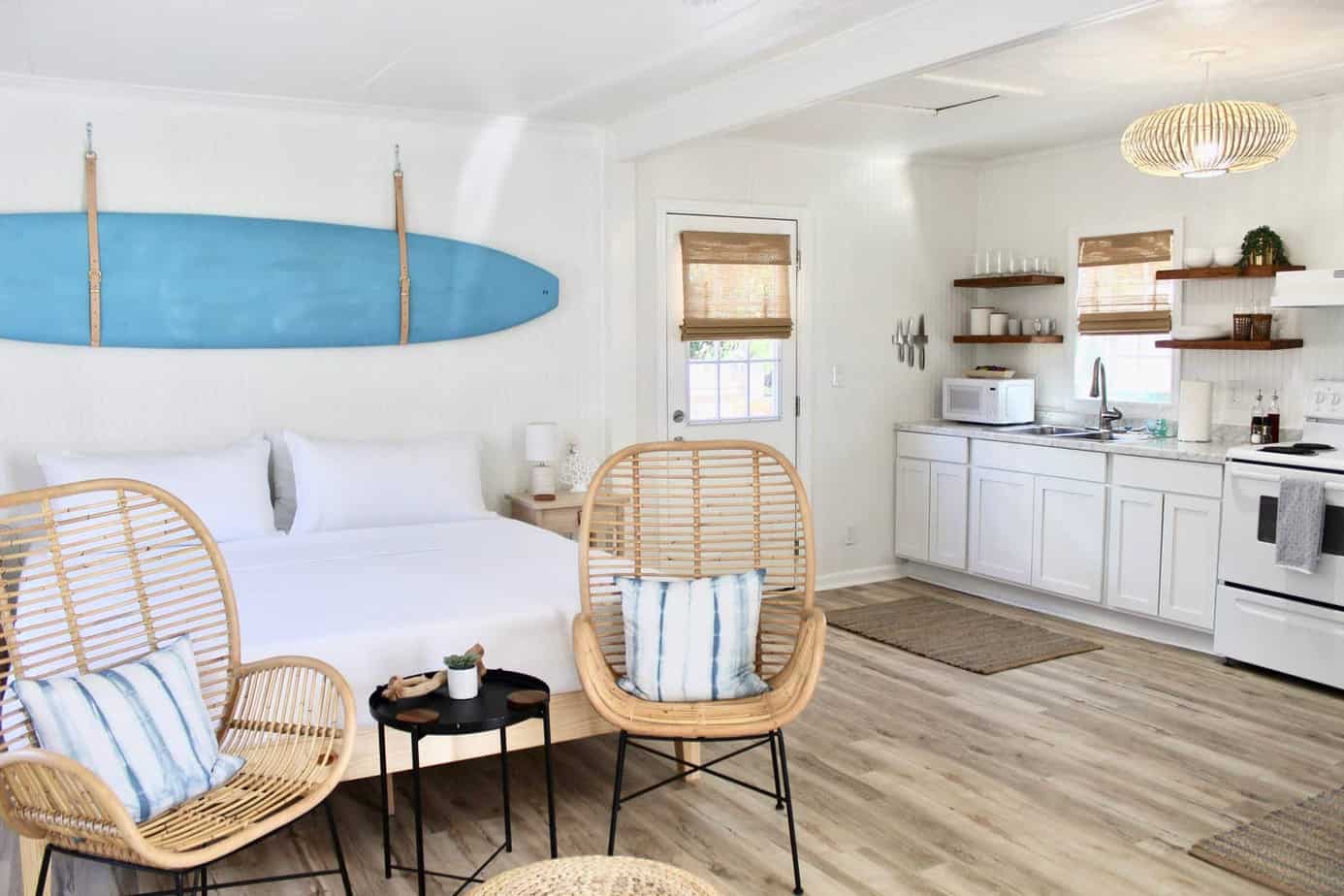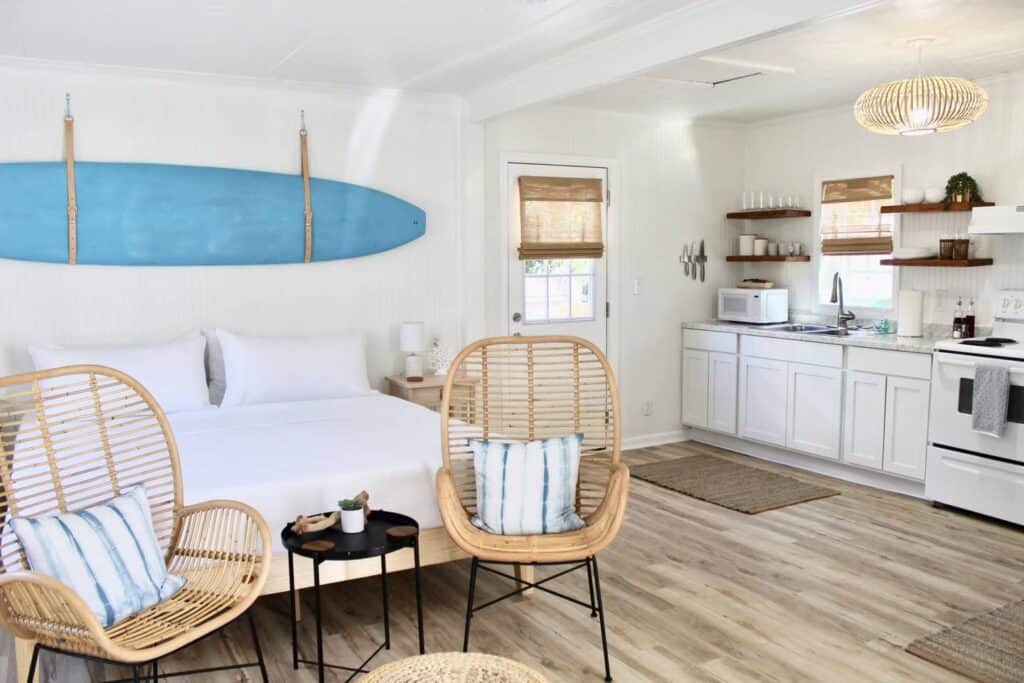 This spot if lovely. With an appropriate "surf" theme and crisp white decor, you'll feel like you're in your own private beach cabana. Best of all, this studio has everything you need. All you have to do is enjoy the beach each day. Sound like a good trip? Check it out!
---
---
We're forever impressed by the stunning AirBnbs that are out there. It is clear that so many property owners create incredible spaces for their guests. This Tiny House in the Trees is one such example. You'll have to look at the listing to see photos of all the chic details of this property. Honestly, I'd probably live here forever.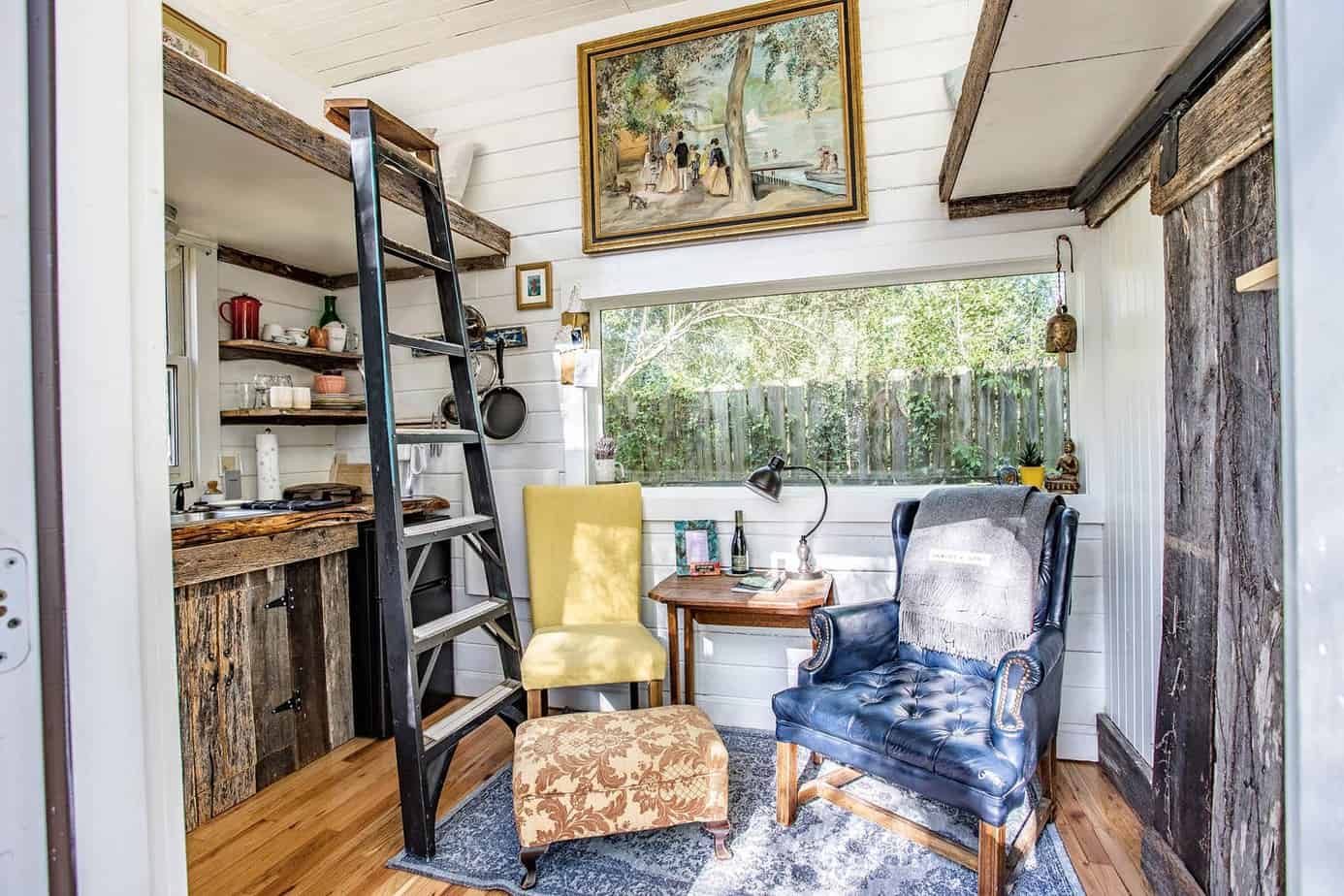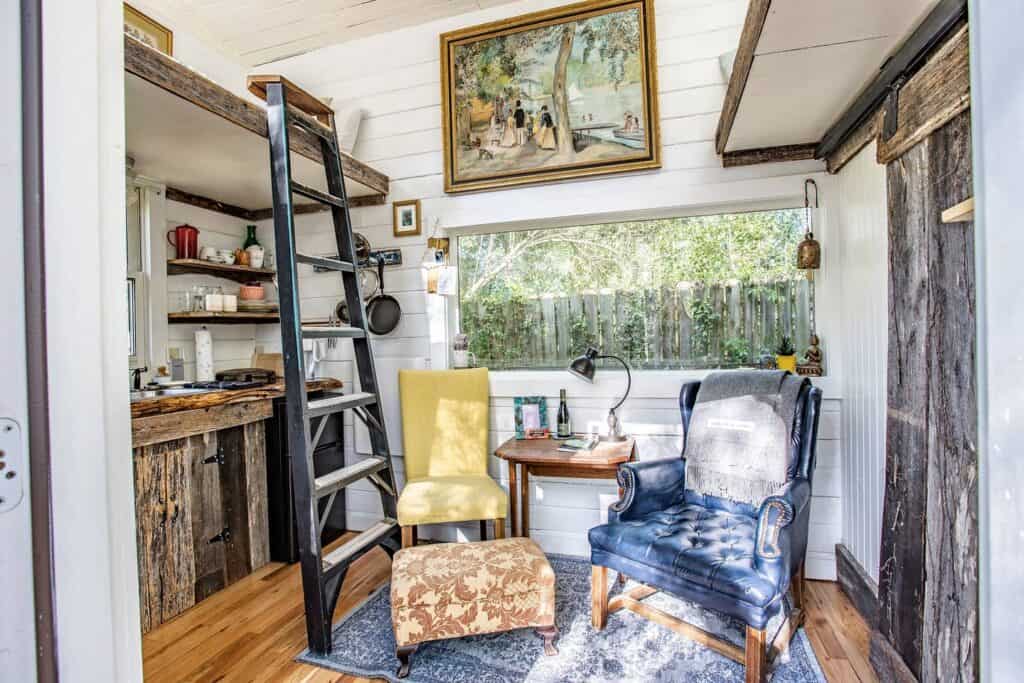 This tiny house is located in Durham, so you can have the North Carolina cabin experience while also being in the city with access to everything.
PS: Owner Mira is also a talented flower arranger and can help prepare a special bouquet for your romantic visit! Get in touch.
---
---
Bear Creek Cabin
Several years ago, we Two Drifters stayed at this cabin on one of two romantic Asheville getaways we took. This cabin is fantastic! It's a classic cabin in every way and set at the top of a hill, it provides commanding views and plenty of nature.
While we stayed there, we saw lots of deer and had an utterly relaxing experience. Check out this cabin (and other rentals) on Yonder Vacation Rentals.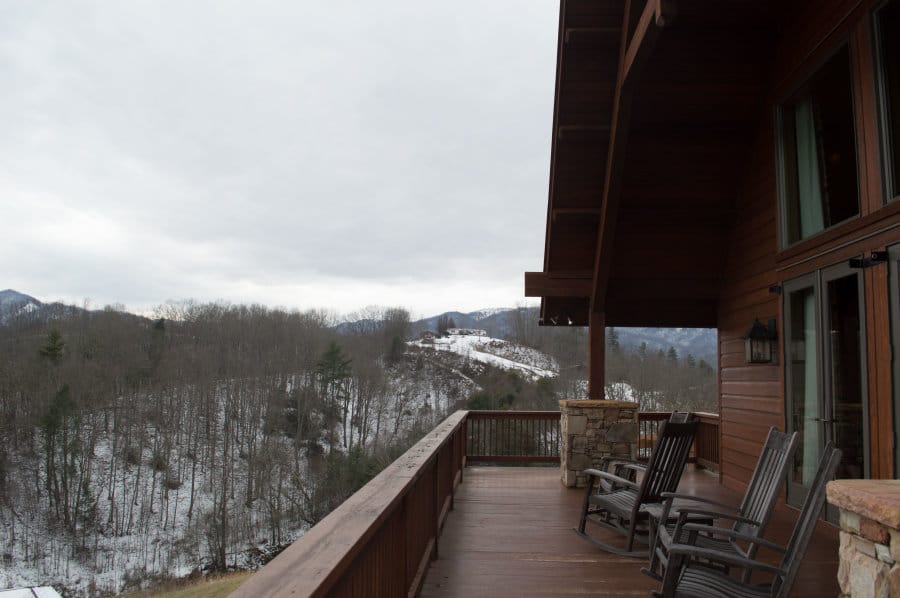 ---
---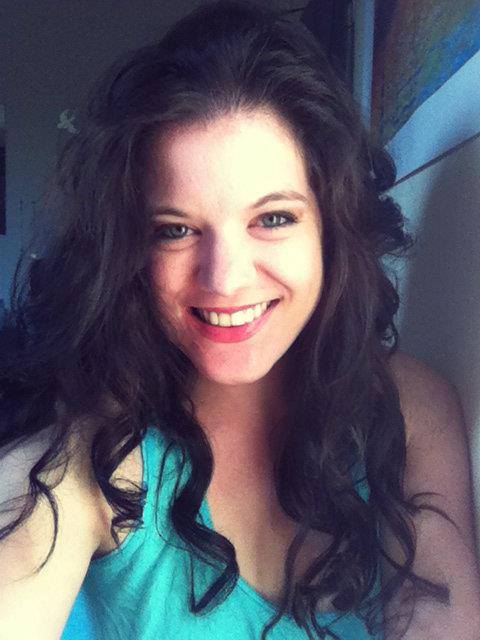 Amy Hartle is the author of Do You Love Me? How To Stop Seeking Reassurance in Relationships, a book on reassurance seeking and relationship anxiety. Both her book and this blog are born of personal experience; Amy shares expert relationship advice from the lessons learned during her own 10+ years with her husband, as well as couples travel tips and romantic getaway recommendations, all gleaned while traveling the world together.