This post may contain affiliate links. Read our disclosure page for full details.
Here at Two Drifters, couples travel is our jam! We are always so excited to share the stories of other adventurous couples. Our most recent interview introduces two fabulous Aussies: Meg & Matt, the bloggers behind Travel Tales.

Meet Matt & Meg!
---
When did you first start traveling together?
We started travelling together as soon as we met around 12 years ago. Travel was incredibly important to both of us and it was great to meet each other and discover we had this mutual drive and passion for exploring new places and going on new adventures! First, it was local and interstate roadtrips to music festivals, skiing, camping and driving along the coast…then our first overseas trip was to Fiji, then Thailand then the US/Canada… and from there we just never really stopped!
How would you describe your travel style?
Adventurous, relaxed, loads of fun and no inhibitions. We are both a bit spontaneous so our trips are quite often not mapped out 12 months in advance as it's more exciting to decide where we want to go and check off our dream destinations at the last minute. So, probably less planning upfront and more 'fly by the seat of our pants' and see where the journey takes us. Thankfully, we are both okay with this style and the relaxed approach makes for more unexpected surprises and adventures along the way.
I think watching each other soak it all in. Seeing the world through your own eyes then comparing each day to your partners' and appreciating the beauty and diversity of new cultural experiences through their eyes as well as your own. Seeing your partner relaxed, wide eyed and open to new territory is just the biggest rush! Spending quality time together without all the daily trivial matters of domestic life back home. Really switching off and enjoying the journey together with your partner in crime. Nothing beats it!!
What has been the most challenging part of traveling as a couple?
Probably fitting in each other's dream destinations, as whilst majority of our travel list matches up, there are a few locations that one is more curious about than the other, so prioritising these trips is probably the hardest. Africa or Alaska? Hawaii or Maldives? Ha! The list goes on. The other tricky bit is both have travelled extensively prior to meeting each other, so one may have already been to a place several times that the other is dying to visit!
Have you ever had a fight on the road/while traveling, and how did you handle it?
One word for you : MAPS!! Don't give Megsy a map and expect her to make sense of it. There's a part of her brain that just doesn't register them and so she's better off driving than being a co-pilot! Suffice to say, several a tiff on the road but always followed with fits of laughter once we end up in Timbuktu!

Can you share your funniest, most humorous experience traveling together?
There are so many! One that springs to mind was travelling from Krabi to Bangkok and stuck on an old bus for hours on end in the sticky humidity. In the end we met a bunch of strangers and ended up playing poker and drinking ourselves under the table along the way!
Another moment would be when a baby elephant took a liking to Megsy and chased her over a rickety old bridge until she was pushed against a tree and they were eyeballing each other (both the same height) and just having a stand off and then the baby elephant ended up embracing her with its trunk. She was so scared she was shaking and I could hardly film it as I was laughing so hard.
Where have you been that you would recommend as the top destination for couples travel?
Africa – we did a Safari through Tanzania, Kenya and Uganda to see the mountain gorillas. The Serengeti, Masai Mara and the Ngorogoro Crater were definite highlights. It's such a magical experience seeing all the wildlife, nature and the stunning landscapes that leave you breathless!
Next stop would be Canadian Rockies, New York, Vanuatu and Hamilton Island.
How long have you two been together?
We have been together for 11 years and married for 5.5 years.

Do you think your relationship would be different if you didn't travel?
Absolutely! You learn so much about each other travelling. You see each other in the raw. You gain a glimpse into what makes the other person tick, what excites them and what intrigues them. You grow together through different life/travel experiences that you otherwise wouldn't be exposed to and this makes you so much stronger. Our relationship is so much richer thanks to the travel we've shared together.
How do you define love?
Love to us is about cherishing each other's company, watching each other grow, expanding our thinking, respecting each other's differences, savouring moments together… and discovering new things about each other every day! Friendship mixed with a deep and fiery spark makes for a beautiful love.
What do you think is the glue that keeps relationships together?
Humour, respect, adventurous spirits, not taking life too seriously, zest and enthusiasm for life!

What advice do you have for couples considering traveling together?
Be in the moment and take a breath, soak up new experiences. Compromise without sacrificing your dreams.
Don't live your whole trip through a camera lens. Remember life's short, so go out and live it!
---
You can follow more of Meg & Matt's adventures on social media or on their blog: Travel Tales
Snapchat: @traveltalesblog
---
Read more interviews: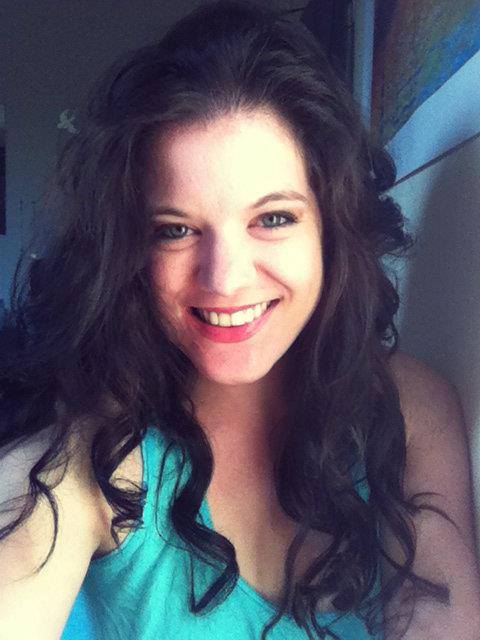 Amy Hartle is the co-founder and owner of Two Drifters, where she blogs about romantic and couples travel, relationships, honeymoons, and more. With a Master's in English and a BA in Musical Theatre, Amy loves to write quality content as well as to entertain, and she hopes to do a bit of both here on the blog! Amy is happily married to her husband Nathan, and when not working on their sites, Amy & Nathan can be found cuddling, reading, and enjoying delicious lattes.