This post may contain affiliate links. Read our disclosure page for full details.
After 4 months of marriage, I felt like I had the basics all figured out. Now, 3 years later, I know I had only begun to scratch the surface of what marriage means.
But in those few months, I learned 4 valuable lessons about marriage. Read on for the tale I wrote as a bright, young newlywed in 2016.
---
I lift my gaze from my laptop and let it drift across the table to where my husband sits. Brows furrowed, bent over in consternation, I can tell he's struggling with something. I reach out and touch his hand, signaling my own commiseration.
We're stressed.
I go to the counter and buy us a ginger snap cookie. I come back to the table and click over to YouTube, where I search for "funny baby monkeys." Finding the perfect video, I flip my computer around, break the ginger snap in half, and watch a grateful smile spread across my husband's face.
You see, in just 4 months, I have discovered the tiny keys to making Nathan happy. I know what to do to give him a mood boost (it usually involves a shoulder massage and humorous Internet animals) and likewise, he knows what helps me. These are the types of lessons we've learned in our first few months of marriage. These lessons and many more.
1. People Have to Solve Most of Their Own Problems
When challenges face us as individuals, it's important to have a support system we can rely on. For most people, it is a partner, family members, and close friends. I love being there for Nathan when he needs it and I try hard to be helpful in times of stress or trouble. But I've found so often that I end up feeling somewhat powerless.
The truth is, the majority of our problems can only be solved by us as individuals. It kind of sucks, to be honest, but the work and learning needs to happen internally to be most effective and lasting.
When you're married, you're invested in a new lifelong partnership. It is natural to want to jump in and help solve the problems of your husband or wife. You don't want to see them in pain or in trials. But although two have, in many ways, become one, many of our problems are still individual.
Learning this lesson has allowed me to step back and give Nathan the space he needs to sort through his own challenges when they arise. And he does the same for me, which helps me gain confidence as I navigate my own challenges.. Instead of solving the other partner's problems, we focus on giving one another comfort, support, and love. This gives us strength to tackle our problems on our own, knowing the other person has our back.
2. Anger is Okay
I detest confrontation. I abhor fights. But I have slowly learned that it's okay to let anger happen. It's natural to feel irritation, annoyance, and even anger at one another. Of course, I'm not talking about full-blown rage. I'm speaking of healthy levels of disagreement that are to be expected in a marriage.
In the past, I developed the idea that anger is bad bad bad and only leads to breakups and sadness. Imagine my surprise to discover that, in a healthy relationship, working through these feelings and disagreements does not end in tragedy! I think the security of being in a committed relationship with a man I trust has taught me a massive lesson about how to properly handle disagreements. I still may not like them, but now I know I can manage them in a way that strengthens our marriage.

3. Some Husband & Wife Stereotypes are Oh So Real
Wives really do nag! Well, at least I do….sometimes….slightly. With both our interests aligned, I occasionally feel the need to remind Nathan of something…again & again & again. And much like stereotypical husbands, he says he'll get to it…over & over & over.
It's really funny going along as newlyweds and seeing all those little jokes you heard growing up—in sitcoms, movies, from your own parents—start coming true. That's all I really have to say about that! 🙂
I also love discovering the relatable, inspiring stories of other newlyweds, like our friend Kach who is blogging over at Mr. & Mrs. Howe all about her new adventures in married life.
4. Marriage Really Does Change Things
Although we lived together for a few years before getting married, I was surprised to note that there definitely is a subtle change which takes place post-nuptials. There's a certain safety and security for sure. Now we've committed publicly to being together forever and that's not something that you take lightly. It sinks in deep. I think a lot of newlyweds might actually freak out at this point, but Nathan and I had talked a lot about it for many months.
But this level of commitment adds a certain lightness to things at the same time. It sort of takes the pressure off. For us, it's a feeling of exuberance that we've found the person we want to spend the rest of our lives with. The search is over. It's really quite exciting!
And that newlywed bliss you hear about? I think that's true too. We've always been affectionate and loving but these past 4 months we've been buoyed by our new union, and we feel more in love than ever.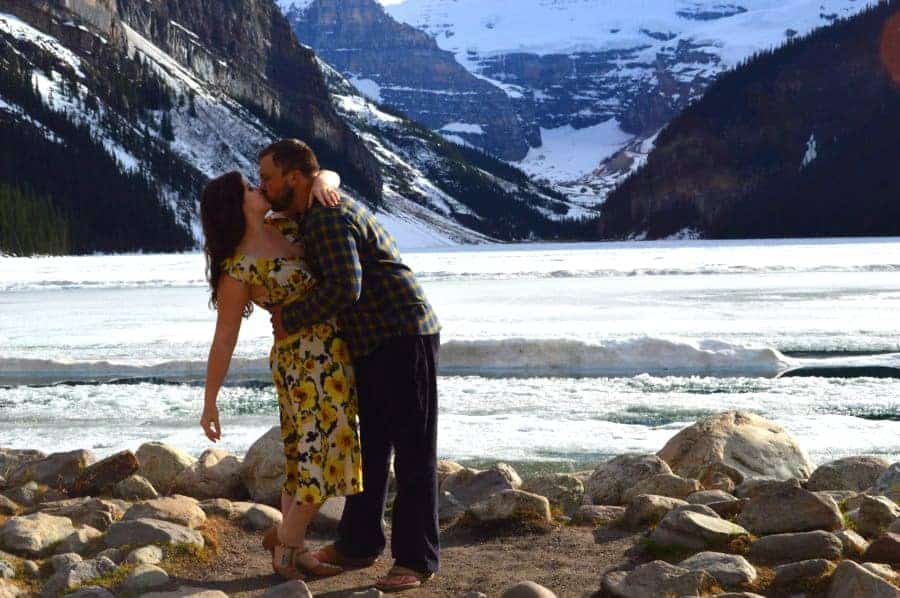 And yet…life goes back to normal.
Even with all of our changes and new experiences, we quickly realized that not much had changed in our day to day life. We're still a travel blog couple. We're still two digital nomads freelancing our little hearts out. And we're still Amy & Nathan. But now we are husband and wife. It's an amazing thing to call one another by these official titles and we honestly are thrilled with marriage so far.
Stay tuned for more lessons learned and adventures taken.
---
We are excited about more travels to come and more adventures together. Have you been married for awhile? What lessons have you learned? Let us know in the comments!
---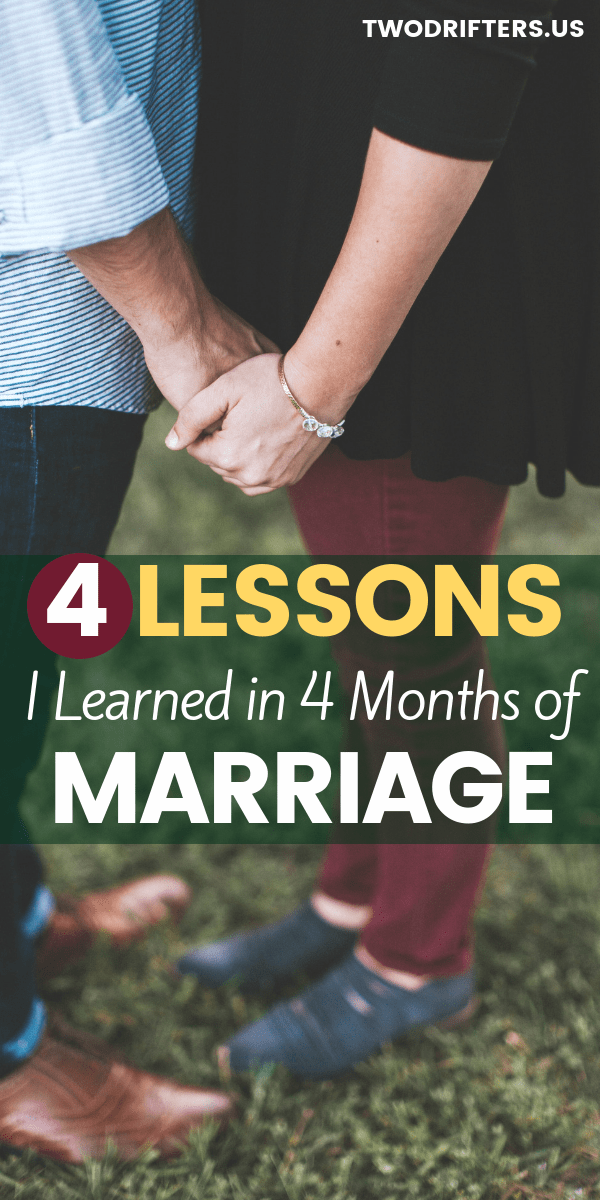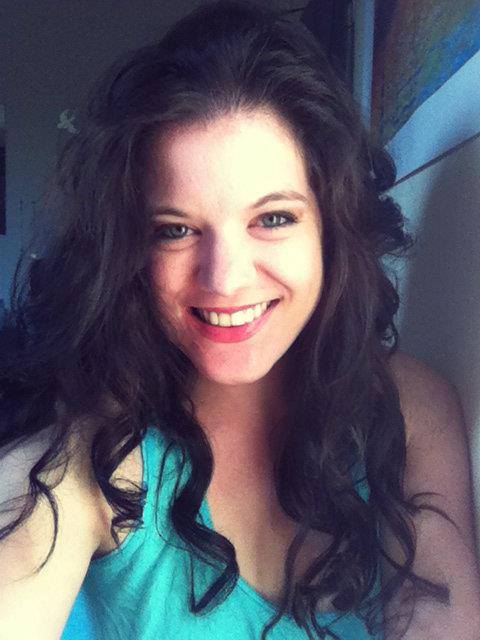 Amy Hartle is the co-founder and owner of Two Drifters, where she blogs about romantic and couples travel, relationships, honeymoons, and more. With a Master's in English and a BA in Musical Theatre, Amy loves to write quality content as well as to entertain, and she hopes to do a bit of both here on the blog! Amy is happily married to her husband Nathan, and when not working on their sites, Amy & Nathan can be found cuddling, reading, and enjoying delicious lattes.