This post may contain affiliate links. Read our disclosure page for full details.
In October 2018, we had the amazing opportunity to travel to Russia. We were part of a contest called Follow Up Siberia, which brought us and several other bloggers to the mysterious land of Siberia. It was an incredible experience that gave us the chance to explore lesser-known parts of Russia, as well as to spend a few days in Moscow, its fascinating capital.
The time from learning about the trip until departure was fairly tight, and we quickly realized, uh oh, we have to get visas for Russia—and fast!
Thus began a slightly stressful, research-heavy process to discover how to apply for a Russian visa. Surprisingly, we struggled to find the correct information online. There are lots of confusing articles and websites out there that made the process even more confounding, plus a huge number of forum posts on places like TripAdvisor, where people offer random—and often conflicting—advice.
After a lot of digging, our story ended happily. We applied for our Russian tourist visas and received them in hand within a week.
To make this process clearer for others in the future, we decided to put together an account of how we applied for our visas to visit Russia. Read on for our candid advice on applying for a Russian visa (for Americans).
PS: There are ways to visit Russia (briefly) without a visa. 
Russian Tourist Visa: Where to Start
While we're aiming for this to be a fairly comprehensive guide on getting a tourist visa to Russia, you should always go to the source when doing your research. The best and most up-to-date guidelines are found on the US Embassy website. You'll also get excellent information from ILS: Russian Visa Center in USA. An ILS center is where we actually applied for our Russian tourist visas, and where we recommend you should apply also.
We also need to make a disclaimer that we are not in any way an official source of information for Russian visas, and though we've tried very hard to ensure our information is accurate, we cannot guarantee this!
Ok, ready to get started?
To apply for your Russian visa, you'll need several different items.
*Your passport, with at least 6 months of validity remaining.
It should also have two blank pages marked "visas" available.
*A completed, printed visa application
Fill out your Russian visa application using this website.
*One standard, passport-style photograph 3.5cm x 4.5cm
*A letter of invitation
From the US Embassy website: "Under Russian law, every foreign traveler must have a Russian-based sponsor, which could be a hotel, tour company, relative, employer, university, etc."
Basically, you need an official invitation to come to Russia, sometimes called a tourist voucher. It's important to note that the "sponsor" can be a hotel or tour company. For tourists, this is actually the most common option for obtaining an invitation.
The letter of invitation should be the first step in the Russian visa process, since you'll need it to complete your application.
How to Get a Russian Visa Support Letter / Russian Tourist Voucher
So how do I get a Russian tourist voucher? It might sound daunting, but it's really not so bad. We were fortunate because we traveled to Russia with Follow Up Siberia: they took care of issuing our invitations and such. If you're traveling to Russia with a group, they will likely manage the process for you too. But for those traveling independently, an invitation from a hotel or other agency is best.
If you've already booked your hotel, the hotel will generally issue you this invitation, usually for a small fee. There are also a variety of agencies online that claim to provide you with such an invitation. These may be a good option, but be sure to check out if they're legit. To be accepted, invitation letters must be issued by an organization registered with the Federal Agency of Tourist Operators of the Russian Federation.
A fellow traveler and blogger has advised me that hotels are often unwilling to offer an invitation if you're not staying at their property for the duration of your trip. If this is the case, going the route of an online agency may be preferable.
Do I have to book my hotels in advance?
When you're filling out your visa application, you'll need to list all the accommodation you'll be staying in, including contact details and exact dates. If you're concerned about your visa being denied, book all of your hotels with a refundable reservation. We did this via Booking.com. Although it's unlikely that you'll be denied a visa, having the option of a refund will give you peace of mind that you won't be out hundreds of dollars.
You don't necessarily need to purchase your flights to Russia prior to applying for your visa (although this might help you snag a better fare deal). However, you DO need to provide your exact dates of travel to and from Russia on your visa application, so you'll be locked into specific dates once that visa is approved.
Types of Russian Tourist Visas
Before we go any further, let's talk about what type of Russian tourist visa you should get.
The options are Single-Entry, Double-Entry, and a 3 Year Multiple Entry.  Single and double-entry tourist visas to Russia are valid up to a period of 30 days. Single-Entry is most common, for those who are entering Russia only once during their visit. Double-Entry applies to those who plan to visit a second country very close to Russia, (CIS states, Baltics) or those that require return transit through Russian territory, such as China and Mongolia.
I've seen on many official sites that it is highly recommended for Americans applying for a Russian tourist visa to choose the 3 Year Multiple Entry option. With this, you can stay for longer than 30 days (up to 6 months in any one visit) and you won't have to go through the visa application process again. It is a bit more expensive than the regular Single-Entry tourist visa, but for some, it might be worth it.
When Nathan and I went, we opted for Single-Entry. We wanted to ensure our applications would be accepted under a tight deadline, and we wanted to lower our costs as much as possible. Perhaps most importantly, 3 Year Multiple-Entry visas apparently can't be expedited, which we absolutely needed to happen for our trip.
Filling Out the Russian Visa Application
Completing your visa application is fairly straightforward, but be prepared to devote a significant amount of time to doing so. One section asks for your international travel details for the past 10 years. Can you remember all the places you've been in the last decade, and when? It takes a while to sort this out—at least it did for us!
You'll also be asked about where you're staying, past employment information, and other details.
Fill out your Russian tourist visa application here. 
As you fill it out, go slowly and check, double check, and triple check all of your information. Refer to Russian tourist visa requirements to be sure you're on the right track. Also be sure to select the correct application processing center. For us, we selected Visa Application Center ILS (New York). You can apply by mail or in-person, but be sure to check which Embassy/Consulate covers your state of residence.
Submitting Your Visa Application
You've gotten your Russian tourist voucher/invitation letter. You've filled out the application. It's time to get it processed. Many people will prefer to do this by mail. If you've got time, you probably should, as it's much easier. You can apply for your tourist visa as soon as 90 days prior to travel.
Here is the specific ILS website for how to submit your application by mail.  You must pay the fees by cashier's check or money order.
But perhaps you've got a tight turnaround and you need to seriously expedite the process. For you, going in person to an ILS Center is going to be your best option. This is what we did.
Although you can technically apply in person at the consulate, the ILS Russian Visa Center New York is the better, simpler way to go. The center is located at:
352 7th Ave #703
New York, NY 10001, USA
MAKE SURE you're going to the right address. I speak from personal experience when I tell you that typing "Russian Visa Center New York" into Google Maps is NOT going to take you to the right place!
You can choose to make an appointment at the ILS Center, although it is not required. We made an appointment….and missed it when we went to the wrong place!! But when we arrived at the correct location, there were very few people there and we did not have to wait at all.
I scoured the Internet and read lots of conflicting, worrisome accounts about applying in person for a Russian visa. Some reported insane wait times, or unusual hours at the centre; all kinds of issues. But our experience was good. There was no wait, little confusion, and it took under 15 minutes to complete the process. We had also made an error on our applications (yikes). Fortunately, it was an easy fix, and they sent us across the street to a Fed-Ex store to reprint the applications.
A Few Tips: 
-Check the hours of your ILS Center before you go.
-Bring cash to pay your fees, which are listed on the site (plus extra in case there's any unexpected cost). They state that they accept cash, cashier's check, or money orders. At the ILS Center in New York I saw an option to pay by card, but it included an additional fee.
-Go early in the day to ensure you have plenty of time, though there may likely be a longer wait in the mornings.
What's the Cost of a Russian Tourist Visa
The Russian tourist visa cost includes several different fees. You'll be paying for the visa fee itself, plus the ILS processing fee. There are additional costs if applying by mail, or if you choose to expedite. Here are the fees laid out on the ILS site. 
Nathan and I ended up having to expedite our visas so the visas alone were $213 apiece. Including the Visa processing fee of $33 each, our total came to $492. There was (surprisingly) no additional cost for them to overnight mail our passports back to us, which was fantastic as it would have required another 5 hour journey—each way—-between Vermont and New York.
How Long Does it Take to Get a Russan Tourist Visa?
Our expedited Single-Entry tourist visas were ready for us in just 3 days….but I believe this is probably not the norm. And we have to mention, it was pretty stressful! We went down to New York on a Tuesday and the visas were delivered in the mail on Friday. And thank God, because we left the next MONDAY!
If you're not expediting, ILS says that: Regular Processing Time is 10 Calendar Days from the day the documents are submitted to the Russian Consulate for review. Expedited Processing Time is 3 Business Days from the day the documents are submitted to the Russian Consulate for review.
Typically, documents go from ILS to the Russian Consulate within one business day, but you can pay an additional fee for same-day delivery to make the process go even faster.
Realistically, you should apply for your Russian tourist visa at least one month ahead of your trip (or earlier if possible). This allows for regular processing times (saving you some serious money) and also eliminates unnecessary stress. But, if you've got a tight deadline and need your Russian tourist visa in a rush, we've proven that it can be done.
Have you applied for a Russian tourist visa? Tell us about your experience. Any tips?
---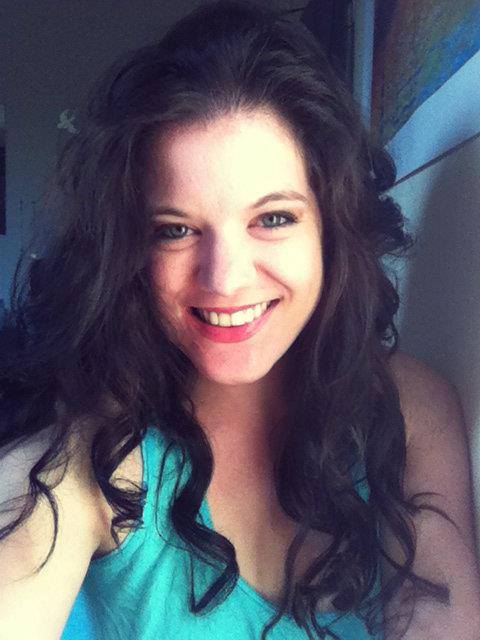 Amy Hartle is the co-founder and owner of Two Drifters, where she blogs about romantic and couples travel, relationships, honeymoons, and more. With a Master's in English and a BA in Musical Theatre, Amy loves to write quality content as well as to entertain, and she hopes to do a bit of both here on the blog! Amy is happily married to her husband Nathan, and when not working on their sites, Amy & Nathan can be found cuddling, reading, and enjoying delicious lattes.