This post may contain affiliate links. Read our disclosure page for full details.
Congratulations! You're engaged and officially starting the journey of planning a wedding! Although at times, this journey may seem impossible or frustrating, wedding planning can be a fun and rewarding experience. Before you can say yes to the wedding dress, or think about renting a suit or tuxedo, there are two important questions everyone will be asking: "When is the wedding?" followed by, "Where is the wedding?" For potential guests, these are important questions. It helps set the expectations for what type of wedding they should be preparing for and helps ensure they will be able to attend.
Fall is a sought-after time to get married in because it represents a season of change and new beginnings. The leaves are painted with bold and vibrant colors, the sweater weather is cool and crisp, and the flavors of pumpkin and apple are in every local drink and dessert. With all of fall's endless possibilities for a wedding, it's no mystery why fall is the most popular wedding season.
And New England boasts the best fall season anywhere.
Fall is one of New England's most beautiful and lively seasons. Every year, millions of tourists make the pilgrimage to see it's boldening colors of the fall foliage. Hiking trails come to life with these fleeting beautiful hues. Local restaurants become filled with guests looking for their seasonal favorites, while events celebrating the arrival of fall liven up the weekends. New England's vibrant and stunning fall season isn't just perfect for its attractions, but also for hosting a wedding.
If you're currently living in New England, or looking for the perfect destination for your wedding, here are a few reasons why you should consider falling in love, with a New England fall wedding.
Venue Possibilities
One of the greatest details of fall, is the perfect weather. With most days having a temperature that is both cool and comfortable, you have the choice to host your wedding outside or inside. No matter what option you decide on, it's important to think about what wedding theme you want and if the venue size is accommodating for the guest list size you have in mind.
Perfect for any wedding, New England offers some of the most beautiful outdoor wedding venues! Take advantage of the beautiful fall scenery and let your decor be simple. Choose to host your wedding with a backdrop of rustic woods and picturesque mountains, or head to the coast and host a beach themed wedding on the shore.
Local Food and Drink Possibilities
There's something about the comfort of seasonal fall foods. Pumpkin flavors just about everything this time of year and there is nothing that goes better than a chilly fall evening and a cup of hot cider. New England's local fall food favorites are some of the best around! At your wedding, let your guests experience some of the most comforting and delicious foods that New England has to offer!
Start with a cocktail and appetizer hour! Offer famous dishes like clam chowder, Vermont cheddar ale dip, or bite sized lobster rolls! For your cocktails, try taking popular drinks and giving them a New England twist. Bloody Mary's, Cape Codders, or a vodka on ice from one of New England's many distilleries will have your guests mingling as you finish up last minute wedding ceremony details, or sneak away for your photos with your family and wedding party.
Bring together the New England coast with inland favorites and offer a menu that has a variety between surf and turf. Known for the phenomenal seafood, your guests will have a coastal experience with buttery Maine lobster tails, a refreshing oyster bar, and crab cakes that leave them wanting more. Fall favorites like rich pumpkin and squash soup, wine-braised short ribs, or mouth watering mac-and-cheese will all be guest favorites.
Take a step away from the traditional wedding cake and give your guests a dessert bar that has a wide selection of desserts. Cider donuts, warm apple crisp, and carrot cupcakes are all great bite-sized desserts your guests will enjoy. Support local and check with local bakeries for a list of dessert possibilities.
Hotel Accommodations
New England beautiful scenery is accompanied with a variety of local attractions. Why not offer your guests a hotel block in a town that offers these attractions? These New England fall festivals will make your guests feel as though they are on a short vacation well attending your wedding. Put your guests together to enjoy their time exploring and participating in the many fall attractions New England has to offer with hotel block planning tools like this.
Nearby Honeymoon Options
After the process of planning a wedding, hosting the ceremony, and dancing your reception away, the last thing most brides want to do is hop on a plane and travel. Rather than traveling for your honeymoon, consider spending your honeymoon exploring New England's beautiful fall season.
From cozy bed and breakfasts to cottages on the sandy shore, you will have the opportunity to experience a variety of New England's features on your honeymoon. Slip away to the countryside to see the changing fall foliage or spend a night in one of the major cities like Boston, Newport, or Providence. For those couples that want an experience that is historical or unique, take a tour in Salem or the town of Plymouth. You can decide to explore or simply just relax from the stress of wedding planning.
Fall is one of New England's most beautiful and vibrant wedding seasons. The unmatched color palettes, cozy weather, and unbeatable local attractions make New England a perfect destination for any wedding. Let the details of your wedding come to life through the many possibilities New England has to offer.
---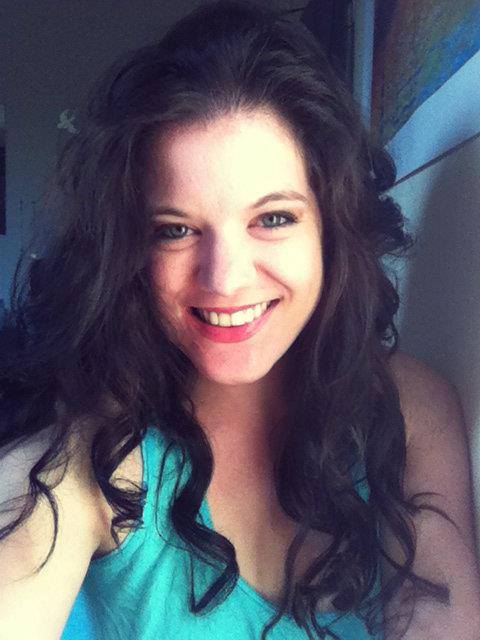 Amy Hartle is the co-founder and owner of Two Drifters, where she blogs about romantic and couples travel, relationships, honeymoons, and more. With a Master's in English and a BA in Musical Theatre, Amy loves to write quality content as well as to entertain, and she hopes to do a bit of both here on the blog! Amy is happily married to her husband Nathan, and when not working on their sites, Amy & Nathan can be found cuddling, reading, and enjoying delicious lattes.