This post may contain affiliate links. Read our disclosure page for full details.
We Two Drifters are all about love and travel. When you can combine those two elements together, you've got a recipe for bliss! While we didn't choose to do a destination wedding for our own 2016 nuptials, a destination wedding is SUCH a perfect idea for the couples who loves to travel. And we love to dream about these places and point out the most amazing spots to our audience–you!
To that end, we've decided to do a new series called Destination Wedding Dreams, showcasing some of the most beautiful and romantic destination wedding locations. First up: Big Island, Hawaii.
Destination Wedding Dreams: Big Island, Hawaii
Destination weddings are generally intimate affairs; celebrations with your closest friends and family. It's not only a time to toast to your love, it's a getaway for everyone. We are in love with the idea of renting a luxurious villa for this once-in-a-lifetime occasion. Check out these suggestions for stunning properties: where to stay in Big Island.
Once you've booked your accommodation and planned your travels (and the wedding, of course!!) you can focus on the fun! A destination wedding is so much about the fabulous place you're visiting, you'll want to spend plenty of time discovering it with your new spouse and your family and friends. Here are just a couple of reasons we think that Big Island, Hawaii is a destination wedding dream:
A True Paradise
Let's be honest: Hawaii is paradise. It's world-famous for being so scenically beautiful, so tranquil, and so unique. It's a destination everyone needs to visit at least once in their life.
There are impressive waterfalls (Kahuna Falls and Akaka Falls come recommended), serene bays, and opportunities to dive with wildlife such as Manta Rays. From shore to mountain top, the Big Island of Hawaii boasts a range of diverse landscapes waiting to be explored (there's even some snow!) For the best snorkeling spot, head to Kealakekua Bay to be enchanted by teeming marine life.
For great suggestions on how to spend 7 days on the Big Island check out this comprehensive itinerary.
Insanely Gorgeous Beaches
Of course, you can't visit Hawaii without spending some time at its incomparable beaches. For a destination wedding, you might even choose such a spot for your wedding ceremony. With 265 miles of coastline, Big Island is home to hundreds of beaches, so you can't go wrong, but here are a few of the most popular:
Punaluu: An excellent beach to spot green sea turtles. Plus, it's a black sand beach. Definitely a must-see.
Papokolea: Have you ever seen green sand on a beach? Here you will! You need to hike 2 miles out to this beach, but it sounds like it's totally worth it.
Hapuna: Often called one of the best beaches in the world, Hapuna has soft white sand and pristine waters.
Anaehoomalu Bay: The beach here is popular because it is great for swimming, snorkeling, paddleboarding, and more.
A Laid Back Vibe
The last thing you need during your wedding is stress. You couldn't choose a better location than Hawaii to have a mellow destination wedding. The sea air and the spectacular scenery will keep you feeling your best, plus, there's something to the laid back Hawaii lifestyle. You'll definitely find that this paradise melts all your stress away. From the moment you arrive and receive a ceremonial lei to the time you say "I do," you will be in heaven.
Must-Do Adventure Activities
Despite the utter relaxation you're bound to experience, there is room for adrenaline-pumping activities, things that exhilarate and excite.
Hawaii Volcanoes National Park is probably #1 on the list. Who wouldn't want to witness the power and majesty of these fiery mountains? In addition to excellent hiking, scenic drives, and informative museum centers, there are opportunities to see the action of Kilauea, the volcano which is currently erupting. The Crater Rim Drive is an 11 mile route which will take you past many stops of interest and viewpoints toward the volcanoes. Specific hikes and tours can give you the chance to see lava. Nighttime is prime stargazing time. The lack of light pollution and the big open skies make this a great place to observe the heavens.
During the rest of your stay, sample the other adventurous activities on Big Island. Surfing, snorkeling, and stand-up-paddleboarding are water sport essentials. Ziplining over the tropical canopy is perfect for thrill-seekers. But for a romantic Hawaiian getaway, don't forget about horseback riding, bathing in hot springs/hot ponds, and–best of all–going for a scenic helicopter tour. Whatever adventure means to you, you can probably find it on the big island.
Hawaii = Romance
The Big Island of Hawaii is simply synonymous with romance. It's a leading destination for weddings, honeymoons, and romantic getaways. While a wedding is inherently filled with romance and passion, heading to Hawaii just enhances the experience even more.
Not only is it the perfect backdrop for a memorable wedding ceremony, it's a magnificent start to your new lives together.
Make time to spend special moments with your partner. Catch a magical sunrise or sunset together all alone, walking hand-in-hand on a secluded beach. Indulge in luxurious spa treatments (maybe a couples massage where you can hear the ocean during your treatment). Attend a traditional luau and feast on Hawaiian specialties. Romance and fun is everywhere on the Big Island of Hawaii. The whole place and experience is going to be a dream!
Can we have another wedding, please?
Have you been to Hawaii? Would you like to plan a destination wedding there?
---
Pin this post to save for later!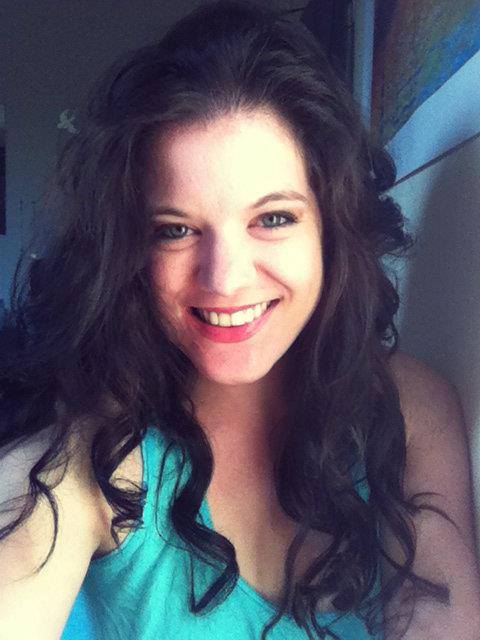 Amy Hartle is the co-founder and owner of Two Drifters, where she blogs about romantic and couples travel, relationships, honeymoons, and more. With a Master's in English and a BA in Musical Theatre, Amy loves to write quality content as well as to entertain, and she hopes to do a bit of both here on the blog! Amy is happily married to her husband Nathan, and when not working on their sites, Amy & Nathan can be found cuddling, reading, and enjoying delicious lattes.