This post may contain affiliate links. Read our disclosure page for full details.
Are you thinking of starting a couple travel blog with your significant other? Welcome to an exciting, romantic, stressful, adventurous, and crazy experience. Since 2012, we've been creating this Two Drifters couple travel blog, and I must say, along the way we've learned a thing or two. The blog has veered in many directions over the years, from a fun side hustle to a significant source of income and focus. Today, the blog is our full-time job and it's taken us many places around the world.
If building a couples travel blog appeals to you, there are some very good reasons to pursue it. However, don't do it if you are looking for a "get rich/famous quick" scheme. Blogging is tough, tough, tough and takes a ton of patience and work—especially if you are wanting to make it more than a hobby. If that's true, you have to LOVE it and be passionate about it first and foremost.
That said, here are 7 compelling reasons that becoming a pair of couple travel bloggers might be wonderful for you!
Having a shared project (and passion) is incredibly rewarding
We first started our couple's blog as a way to work on something together while we were in a long-distance relationship. Both Nathan & I love writing and photography, and as we were in different parts of the world, we thought this would be a creative way to connect us across the miles, doing hobbies we enjoyed. It was fun to take turns writing stories and posts, and eventually, our lives converged and the blog became about our shared adventures.
Building something as a couple has many rewards. The effort is a burden you carry together, and the finished product provides you with a joint sense of accomplishment. It's different than doing something all on your own, and you have a partner to celebrate with.
For a blog, the ongoing work is an excellent way to share a beloved hobby with your partner. Plus, it's a great excuse to keep adventuring and have more to write about!
Let friends and family keep up with your amazing adventures
Many bloggers we know began writing when they left on a significant trip. They wanted to keep family members up-to-date on their journey, and uploading photos and sharing tales of their adventures abroad was a great way to do this.
Sure, Facebook updates can do the trick, but isn't it better to have one beautiful space where the memories and photos are collected? Voila, the impetus for embarking on a blog.
Truthfully, this is likely the jumping-off point for many a couple travel blog. If you keep at it, eventually you may have readers from far beyond your circle of loved ones!
You can share two different perspectives on the world
Why should you start a couple travel blog as opposed to a solo travel blog? Both have their purposes and both are awesome choices, but there is certainly something unique about blogging with a partner.
First of all, you have two voices contributing to the blog, which allows for a blend of talent and perspective. This provides additional depth and range for your readers, and can offer varying viewpoints on the same trip. In the case of a heterosexual couple, there can also be the benefit of a male and female perspective.
There's also two people to share the work! For Two Drifters, I mostly handle the writing while Nathan focuses on the photo aspect of the blog. This element means you can get a lot done, and it can make the whole experience more enjoyable.
Create a fun outlet for creativity
Speaking of fun….blogging is really fun! If you love writing, photography, and social media, of course….otherwise a blog is likely to feel like an obligation as opposed to a joy.
Do you enjoy being creative or artistic? A blog can be a perfect way to let your imagination take the reins. There's graphics to design, photos to take, stories to write, and much more. And best of all, it's totally yours.
There's an undeniable benefit in accessing your creative side beyond building a successful blog too. Being creative can reduce stress, give you mental exercise, and even benefit you emotionally!
You could potentially turn it into a source of income
A hobby blog is a fantastic thing, but many couples who start a blog eventually decide they'd love to convey it into a money-making entity. With a lot of hard work, this is totally possible. We know plenty of bloggers who make a significant income from blogging (some of whom are full-time bloggers).
Bloggers make money through display advertising, affiliate marketing, sponsored posts, paid trips, and brand ambassadorships, among other things. If you build up your social media presence, you could even earn money via your Instagram, like many of these Instagram travel couples do.
Even if your blog starts out as something "just for fun," there is the potential to make it a source of income at some point in the future. That's the dream, isn't it? Making money from something you love? Here's how to start a travel blog, plus our list of essential blogging tools to really rock.
You'll improve your writing, photography, and social media skills tenfold
Perhaps you'll opt not to turn blogging into a career, but you can't deny that you'll have gained some awesome skills! I'm constantly in amazement at how much I've learned over the last 5+ years as a blogger. I am intimately acquainted with social media, and I've developed skills in marketing, pitching, SEO, and more.
The knowledge I have accumulated (and essentially taught myself) is information I am genuinely using in my career and personal life every single day. In today's online-focused world, these skills are invaluable, making you extra competitive in the job market.
You will inspire more couples to travel the world together
The best part of becoming traveling couple bloggers is the way you'll be able to inspire others. It's not just about travel, either, but encouraging others to follow their dreams, no matter how crazy.
I've seen so many couples who are pursuing lives of travel or are simply making the effort to travel more often. I've also discovered people online following other unique dreams, like living in tiny homes, starting small businesses, or sailing around the world. This is so inspirational, and it's certain that seeing others live out their dreams has a positive impact on others.
---
For more inspiration, check out how these blogger couples are doing. These blogs are some of our favorites, and showcase just a small sample of all the fantastic couple travel blogs out there!
Some have traveled to insane places, done crazy adventurous things, and others are impressive simply by the sheer number of countries they've visited. Some share jaw-dropping photography, others create addicting videos, and some just have a great, personal way of writing.
There are also funny bloggers, responsible-minded bloggers, and bloggers who don't just write about travel. Be sure to tell us who your faves are and let us know if we missed anyone awesome.
(A Few of) Our Favorite Couple Travel Bloggers
---
Pin this post to save for later!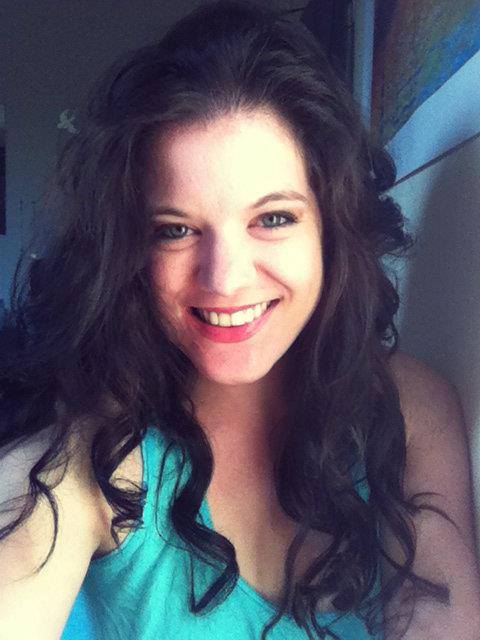 Amy Hartle is the co-founder and owner of Two Drifters, where she blogs about romantic and couples travel, relationships, honeymoons, and more. With a Master's in English and a BA in Musical Theatre, Amy loves to write quality content as well as to entertain, and she hopes to do a bit of both here on the blog! Amy is happily married to her husband Nathan, and when not working on their sites, Amy & Nathan can be found cuddling, reading, and enjoying delicious lattes.