This post may contain affiliate links. Read our disclosure page for full details.
The digital nomad lifestyle.
Say those words, and many people envision trust fund babies lounging by palm trees with their laptops and "pretending" to work. Even some digital nomads themselves paint an idyllic picture, claiming to work only a few hours per day and spending the rest traveling and adventuring.
Well, we are digital nomads and we are here to tell you: it's not quite either of those definitions. While there may be a handful of entrepreneurs who have created incredible empires, even they had to work their tushies off to get where they are.
Digital nomads like you and I know that this is a lifestyle that requires self-motivation, time management, and a darn lot of hard work. Sometimes it's long hours. Sometimes you're honestly doing more 'digital-ing' than 'nomad-ing'. But there's freedom. And accomplishment. And you wouldn't trade it for anything.
If you're committed to the digital nomad lifestyle, you're going to need tools and resources to make your work easier and your travels richer. We've compiled a list of 15 great tools that can help you do just that. And if you're dabbling with the idea of going it alone as a freelancer or digital nomad, a few of these resources can provide an invaluable starting point for you.
And, if you're looking to get started, check out this fantastic post on how to be a nomad.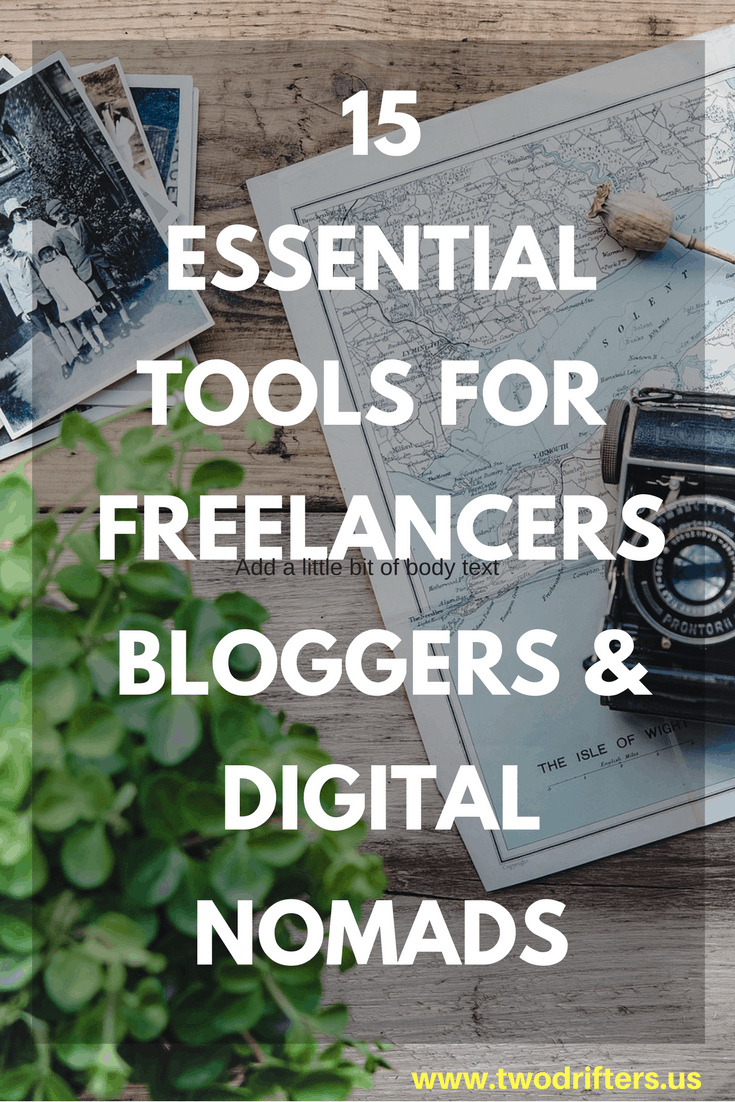 The ultimate to-do list. We've just started using Wunderlist to organize our weekly and daily schedules and it has been a lifesaver. You can use this free tool on both desktop and mobile, and it is a fairly basic to-do list program that has superb functionality and layout. You can sync with both devices for on-the-go ease, and create folders, set alerts, and even share lists and tasks with others.
Digital nomads often work across time zones. You might have a client halfway across the world. To keep scheduling Skype calls from becoming an absolute nightmare, just visit Every Time Zone for an instant reference of the global clock.
For busy bloggers, Tailwind is a phenomenal way to get your Pinterest game rocking. If you're not using Pinterest to drive traffic to your blog, you're missing out on one of the most powerful social media platforms/search engines out there. Once you've got Tailwind set up, you can schedule your own pins across all your group boards, plug in individual pins, and track your progress throughout. The analytics are top notch! Use OUR LINK and receive a Free Month on us!! 😀
**Need some essential gear? Here are some suggestions for the best laptops for digital nomads.
We are loving Wave accounting. This free program, which works on desktop and mobile, is a must for freelancers. Not only can you track your own basic business expenses and oversee your overall budget, you can invoice your clients SO. EASILY. You'll especially love the feature that will send automatic reminders for unpaid invoices. Major win!
Do you ever feel overwhelmed with all the passwords you have to remember? From Twitter to your email to those one-off services you signed up for and forgot about, there's a lot of login deets to keep in the ol' noggin. Instead of storing them in your iPhone notes like SOME people might do….. sign up for LastPass. All you have to remember is one major password, and the rest is securely stored for you.
6. Invoice Home
Every digital nomad or freelancer needs a professional, easy-to-send invoicing system. Check out Invoice Home for a free invoice template you can customize. You can also receive payments via this site. Super easy!
We all need a little motivation now and then. Momentum is a simple personal dashboard that helps you stay focused on your main daily tasks. It also enhances your newly opened browser tabs with beautiful photos of places across the world. Keep your productivity on track AND be inspired by what you're working for.
Do you have thousands of emails in your inbox. Clear the clutter and feel SOOO much better. Mailstrom is a simple way to do this. Although it is a paid service, you can clear a few thousand emails for free. While you're at it, why not unsubscribe from the excessive mailing lists you're part of? But not Two Drifters' of course 😉
For creating basic, beautiful graphics, nothing beats Canva. You can design lovely headings for your Twitter and Facebook pages, create Pinterest pins, and even make simple logos for your branding documents. We even made the pinnable graphic below with Canva!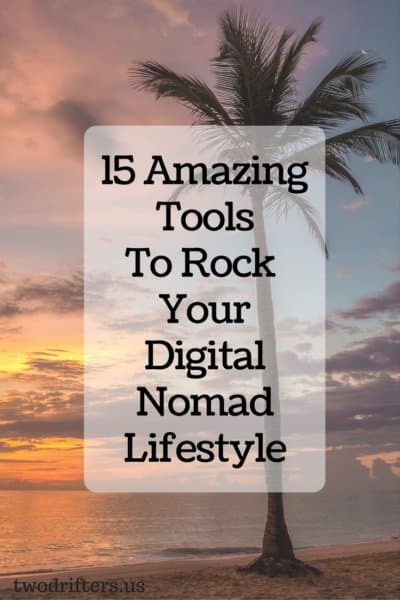 A fantastic resource to research digital nomad hubs. Cost of living, safety, WiFi speeds, and nightlife are just a few of the factors you can use when narrowing down your next destination for remote living.
Once you're in your new city, figure out the best place to hunker down and get some work done. Workfrom provides advice from real digital nomads just like you. This is an app we definitely can put to good use.
Find your best place to live and work based on a variety of factors. It's just fun to play with! According to our criteria, we are best suited to Cluj-Napoca in Romania. Well, alright then!
Never pack the wrong items again. The PackPoint app not only helps you create a packing list based on the length of your trip, but also considers where you're headed and what the weather will be.
And while you're packing your favorite suitcase or backpack, don't forget to include the best gadgets and accessories to support your digital nomad lifestyle.
Jet lag got you down? Us digital nomads need our sleep. To help you adjust as quickly as possible to your new time zone, the Entrain app helps you find the best times to take a rest. Don't lose precious days suffering with undue exhaustion and irritability. Get this app and kick jet lag's butt to the curb.
Even after using Wunderlist with some success, I found I still needed a way to visualize my many freelance projects at once. Freedcamp is the perfect solution to this, and it's totally free. It's a good alternative to Basecamp, and I enjoy the options to view my tasks as a calendar, list, or even as movable "sticky notes." Freedcamp is definitely going to help make me more productive.
---
What's your favorite digital nomad tool?
Still need more inspiration? Check out Dan Flying Solo's best travel apps for 2017.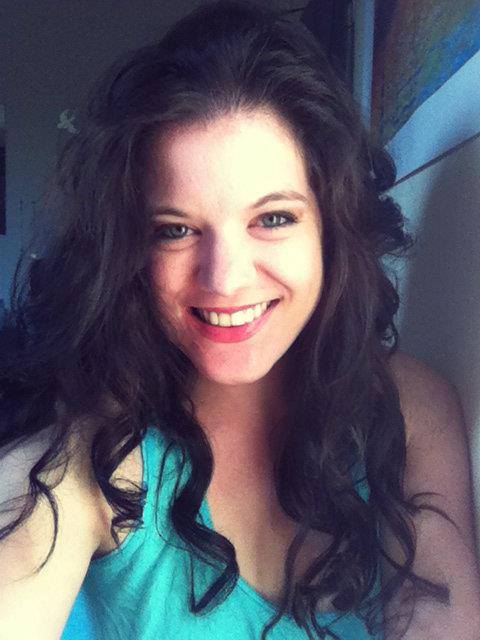 Amy Hartle is the co-founder and owner of Two Drifters, where she blogs about romantic and couples travel, relationships, honeymoons, and more. With a Master's in English and a BA in Musical Theatre, Amy loves to write quality content as well as to entertain, and she hopes to do a bit of both here on the blog! Amy is happily married to her husband Nathan, and when not working on their sites, Amy & Nathan can be found cuddling, reading, and enjoying delicious lattes.