This post may contain affiliate links. Read our disclosure page for full details.
In downtown Kansas City you will find a district known as the Crossroads. It's a tip of the hat to this city's history of bringing people and ideas together.
At the intersection of two major rivers and two interstate highways, KC has long been a place where north and south meet east and west. A place where wagon trains picked up supplies before continuing onto the western frontier. And a modern stopover for anyone driving across the country.
But it's not just the physical location that gives it this reputation. It is the fusion of cultures that created Kansas City's style of blues and jazz. And its take on barbecue is a perfect blend of sweet and spicy.
But for couples, Kansas City has much more to offer. While the food and music scene are a portion of what makes this town great, they also add to the romance. They illustrate the very idea of the harmony that can come from combining two good ideas into one great one.
Whether you are locals searching for something new or are visiting for the first time, these are the most romantic things to do in Kansas City.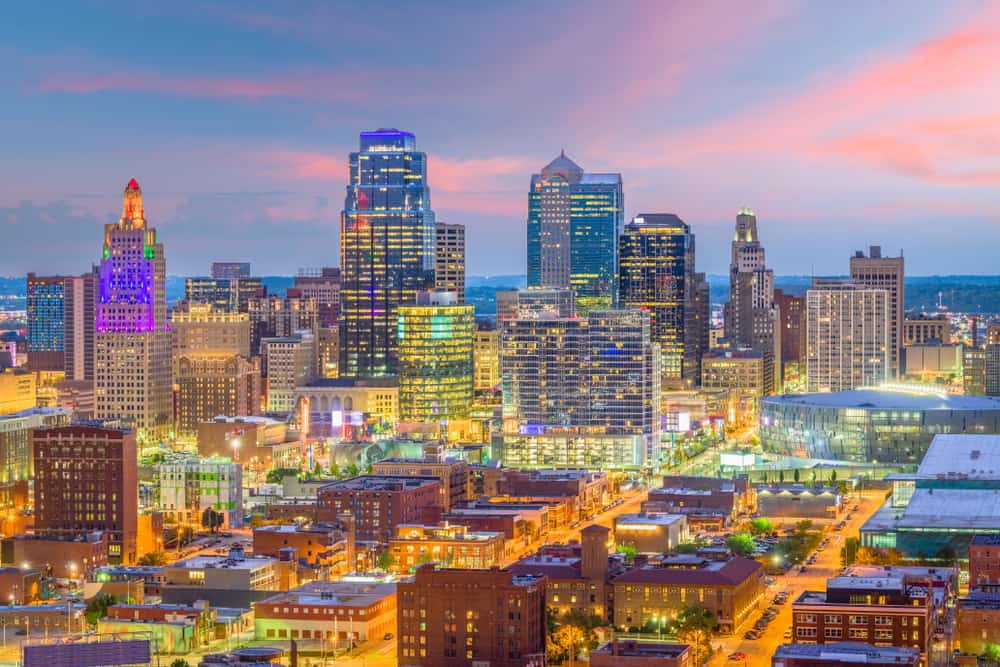 Most Romantic Places to Stay Around Kansas City
First off, if you are planning to spend the night in or around Kansas City you are in for a treat. Choose between glamorous hotels, bed and breakfasts, or something a little more off the grid.
Hotels
You will not suffer from a lack of choices when it comes to places to stay. There are so many options from hotels such as Chateau Avalon, featuring a medley of rooms. The French inspiration is undeniable, yet each room has a different theme.
Complete with an onsite bar and spa, you could spend the whole weekend here. But since it's right by the Legends in Kansas City, you are within walking distance from some great food and entertainment.
From movie theater to soccer and minor league baseball, there are plenty of fun things to do nearby.
Or you could try a boutique hotel like The Raphael Hotel right on the Country Club Plaza. Recognized as one of the best places to stay by some of the biggest names in the business. Originally built in the 1920s, the hotel has captured the grandeur of the time.
Recent renovations have restored the character and architecture from the roaring '20s. But the amenities only add to the ambiance.
An on-site restaurant offers some of Kansas City's best dining, while live jazz and blues magnify the experience, taking you way back in time
Bed and Breakfasts
And of course, there are unique places to spend the night like the Coal House Lodge in Weston, MO. As the name implies, this was an old coal elevator that has been transformed into a romantic bed and breakfast.
Although Weston is outside of Kansas City, it has a list of romantic things to do on its own. Wineries and orchards abound. In the fall, go apple picking at one of the many orchards nearby. Walk around town and have lunch deep underground in an old wine cellar at O'Malley's Pub.
For the outdoor-loving love birds that truly want to get away, there are glamping options nearby. With all of the beauty of sleeping outdoors and the features of a bed and breakfast, glamping is a truly romantic way to camp.
Hawley Farms in Excelsior Springs, MO makes your stay the most memorable one possible. Although it is about an hour north of Kansas City, it is a way for couples to slow down and enjoy campfires at night and breakfast in bed in the mornings.
Sleep in the comfort of a real bed in a safari tent or yurt. Head to Kansas City in the morning or explore nearby attractions in this quaint Missouri town.
There are excellent opportunities for other day trips and road trips from Kansas City. Being so close to the middle of the country makes everywhere just a little more accessible.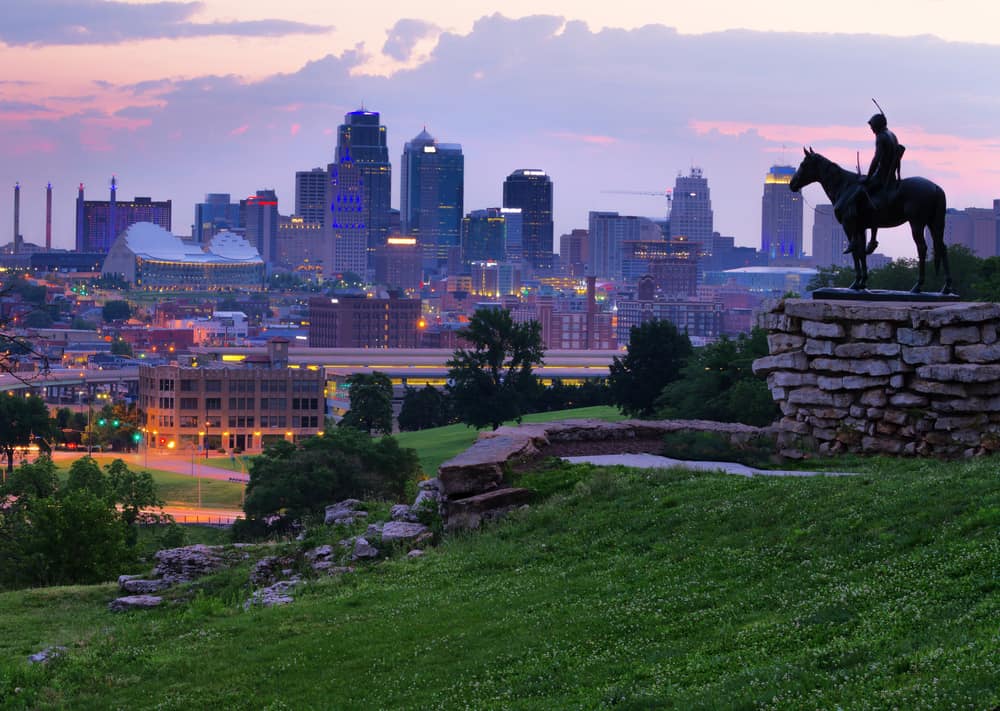 Most Romantic Things to do in Kansas City
Now you will want to plan your day or weekend out. But with so much to do, how do you choose?
We have broken that up based upon the activities and interests of each couple. Whatever you like to do, from active days to relaxing nights, there is something for everyone.
For the Active Couple
Pickleball and lunch at Chicken and Pickle. This is a great place to grab some lunch and work it off at the same time. Challenge each other to a game of pickleball. If you have never tried it before, it has a much easier learning curve than many racquet sports.
Or try axe throwing. It sounds more dangerous than it is, which makes it perfect for a date night. Blade and Timber are located right in the Power and Light District, so it's easy to add to many of the other recommendations on this list. Or Bury the Hatchet is in Overland Park on the Kansas side.
For the Creative Couple
First off, try your hand at pottery. Belger Arts has date night pottery classes.
On the other hand, Art Experience, Happy Trees Painting, and Pinot's Palette each offer painting and wine classes. They have a full bar for those over 21 and some even welcome you to bring your own beverage.
For the Leisurely Couple
Spend a day at the Nelson Atkins Museum of Art. With a constant rotation of exhibits, there is sure to be a style that appeals to one or both of you. And to make it truly relaxing, pack a picnic and have lunch on the front lawn.
Nearby is the Country Club Plaza. Stroll along the shops during the day. If your feet get tired, take a trolley tour all over the downtown area.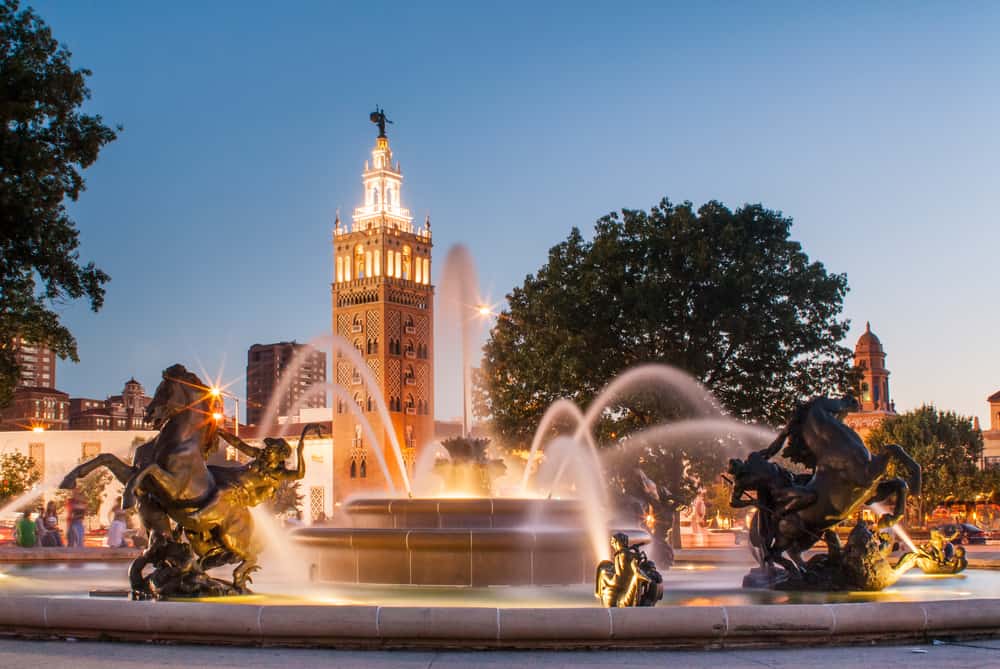 Kansas City is also known as the City of Fountains. Second only to Rome, you could spend the day touring fountains. Ranging from gentle bubblers to virtual geysers, they are a constant feature anywhere downtown. From Crown Center to the Plaza they add to the romantic ambiance as you amble around town.
At night, enjoy a romantic dinner at Gram and Dun. Follow that up with a horse-drawn carriage ride or take a Venetian-style gondola along Brush Creek.
For the Musical Couple
Music is not just part of Kansas City's history. Live music is alive and well in this town.
For live jazz, try the Green Lady Lounge.
Outdoor concerts include the rustic Crossroads. Right in the area where the most popular musicians toured during the heyday of blues and jazz, this venue reestablishes the area as a music mecca.
On the surface, it's a stage in an old parking lot. With wood chips on the ground and picnic benches for seating, it is scaled back in glamour. But that just adds to the backyard feeling where you can get up close to some great live music.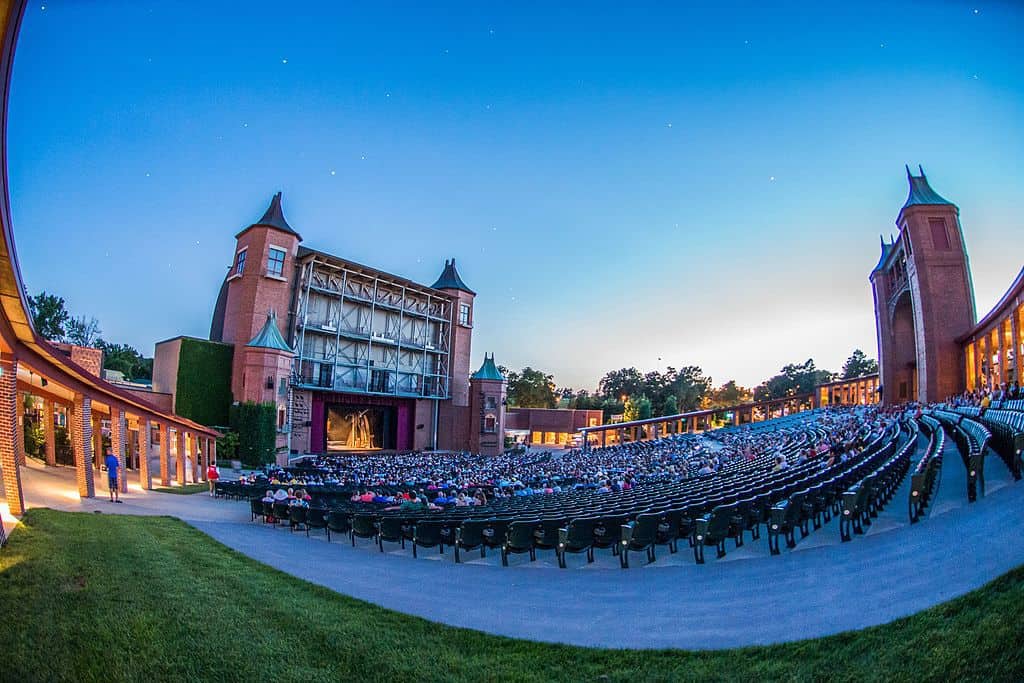 The Starlight Theater is perennially voted as the best outdoor concert venue in Kansas City. And for good reason. Offering comfortable seating, plenty of concessions and amenities, it is well laid out and comfortable.
And there is not a bad seat in the house. From some of the hottest bands to broadway shows, you can spend the perfect night together enjoying live entertainment under the stars.
Alternatively, the Midland Theater is an impressive building. With all of the opulence of architecture that you would expect from 1927, they have kept all of the beauty while bringing the amenities up to date. This is why it makes for a perfect date spot all year long.
For the Underground Couple
With the resurrection of the speakeasy, Kansas City boasts several authentic hideaways for a nightcap. The P.S. Speakeasy is conveniently located in the Hotel Phillips.
Meanwhile, Manifesto was a legitimate speakeasy during prohibition (which ironically made it illegitimate at the time) and is located underneath the Rieger Hotel.
Perhaps the most secretive is Swordfish Tom's. Located in the Crossroads district, this is the perfect last stop from a night on the town.
For the Culinary Couple
Of course, a date night would not be complete without great food. One of the most romantic places to eat is Piropos. The name alone means a flirtatious compliment, this Argentinian restaurant brings authentic South American cuisine just a short drive from downtown. Relax with some empanadas, steak, and a glass of Malbec straight from the Andes.
Alternatively, you could try the Novel Restaurant between the Power and Light and Crossroads Districts. Cozy dining with unconventional dishes, this restaurant has made a splash in Kansas City. Plus they say you can't spell Novel without love. And they are right. I tried. Talk about romance.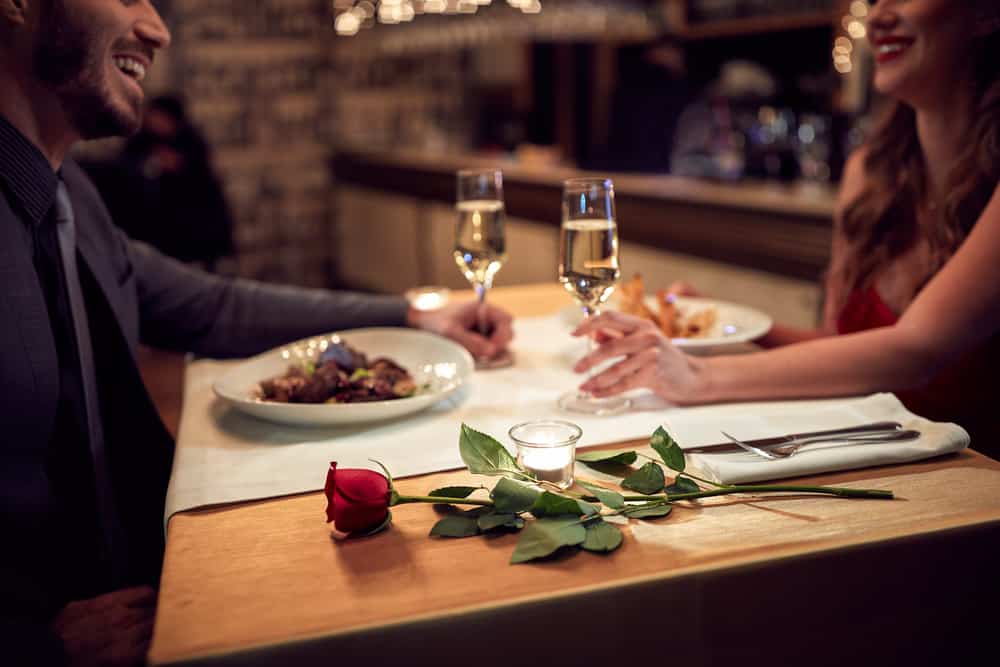 Not to be missed is Le Fou Frog, especially if French cuisine sounds romantic. However, it's not just the food that is reminiscent of France. The whole atmosphere brings you to another part of the world. From the decorations to the servers, this is as authentic as it gets. They even know how to pronounce hors d'oeuvres!
And the French have romance down. What could be more romantic than finishing off dinner sharing a chocolate fondue? Très romantique.
And for couples that want to roll up their sleeves and get involved, how about a date night at the Culinary Center of Kansas City?
Try your hand at cooking. And if you are brave enough, try each other's cooking. This could be the first taste of many home-cooked meals. Or a lifetime of take-out, depending on how this goes.
How Will You Make Memories In Kansas City?
As you can see, Kansas City has so much to do for a romantic getaway. How will you plan your visit here?
Whatever you are looking for, from a fun night on the town and great music to cozy restaurants and relaxing places to stay. Kansas City is a perfect place for a date night or a romantic weekend.
---
About the Author: Steve is a travel blogger and outdoor enthusiast. His blog Mapsovercoffee.com is a collection of stories and tips for getting the most out of a road trip, anywhere in the world.
---
Read these next:
---