This post may contain affiliate links. Read our disclosure page for full details.
Welcome to our couples interview series, Love on the Road. We adore sharing the tales of other travel lovers just like us. Every story is different, and each pair approaches love, adventure, and discovery in their own special way. Meet our latest couple: Ridima & Parit of littlejoysandmore!
PS: Have you read our best tips on traveling as a couple?
Hello! Please introduce yourselves!
We are Ridima and Parit- two extreme personalities bonded by love, respect and laughter. Originally from India and currently residing in Switzerland, we have travelled to 24 countries, have road tripped across 10 of them, have tried crazy adventures like dipping in Arctic Ocean at -20 degree Celsius, Scuba Diving in Canary Islands, Snowmobiling in Finland, Ice sledging in Switzerland and so on and so forth.
'She' loves penne, 'He' loves spaghetti, yet both love the sauce Arrabbiata. For us, it does not matter if we come from different backgrounds, different cultures or different lifestyles, the spice and slice of life connects us both.
When did you first start traveling together?
Well tragedies do happen. We got married in summer of 2015. sigh!!! Just after our first fight, we realized we both need to travel- urgently and immediately. Since then, there has been no stopping, neither to our honeymoon nor to our fights! The travel bug is still alive in us after 2 and half years of marriage and after exploring 100+ destinations in Europe, few in Australia and Asia.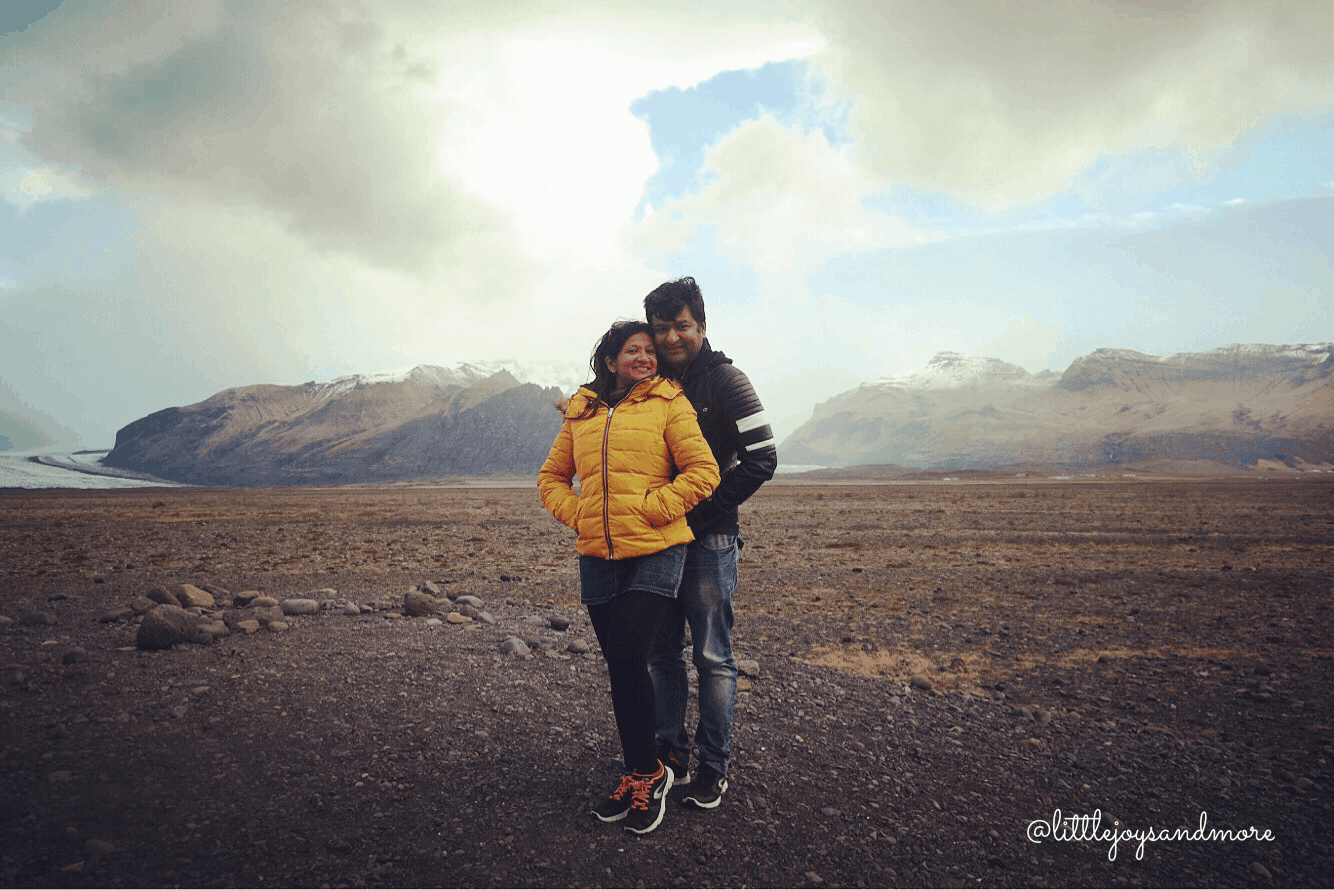 How would you describe your travel style?
Planned, exciting, relaxed and light.
Planned: We have our own annually agreed bucket list that is affirmed and pledged. Hence, we book our flights, accommodation, car (if we need to rent), transfers and any ticket for major attraction well in advance. This is to ensure to
avoid the last minute rush.
Exciting: We both divide the travel chores between us and churn out the ideas to make it more memorable. We mark important locations and attractions that are integral to our itinerary. Additionally, we both enjoy historical anecdotes and
the rich culture of the place; hence always look out for guided walking tours.
Relaxed: Although most of the times we have planned a certain part of our itinerary, we never compromise on our ease and comfort. We do realize that it is a vacation and give it its due right to be enjoyed in amenity. No matter how the day was, the evenings always end on a note of raising the toast to the best of times enjoyed and the ones to arrive.
Light: We preach the theory of minimum luggage when we travel and minimum baggage when we live. We never forget to carry these five things in our backpacks- passports, audio splitter jack, sunglasses, UNO cards and a smile.
What has been the most rewarding part of traveling as a couple?
The best part of travelling as a couple is the feeling of being available for each other, ALWAYS. It is the respect for the other where we care for their preferences and choices over ours. 'She' hates early morning city walks, 'He' hates late night pub-crawls, but then we both find that line where we can meet together and can relish the trip. It is honoring the space of the significant other and giving them a pedestal higher than self.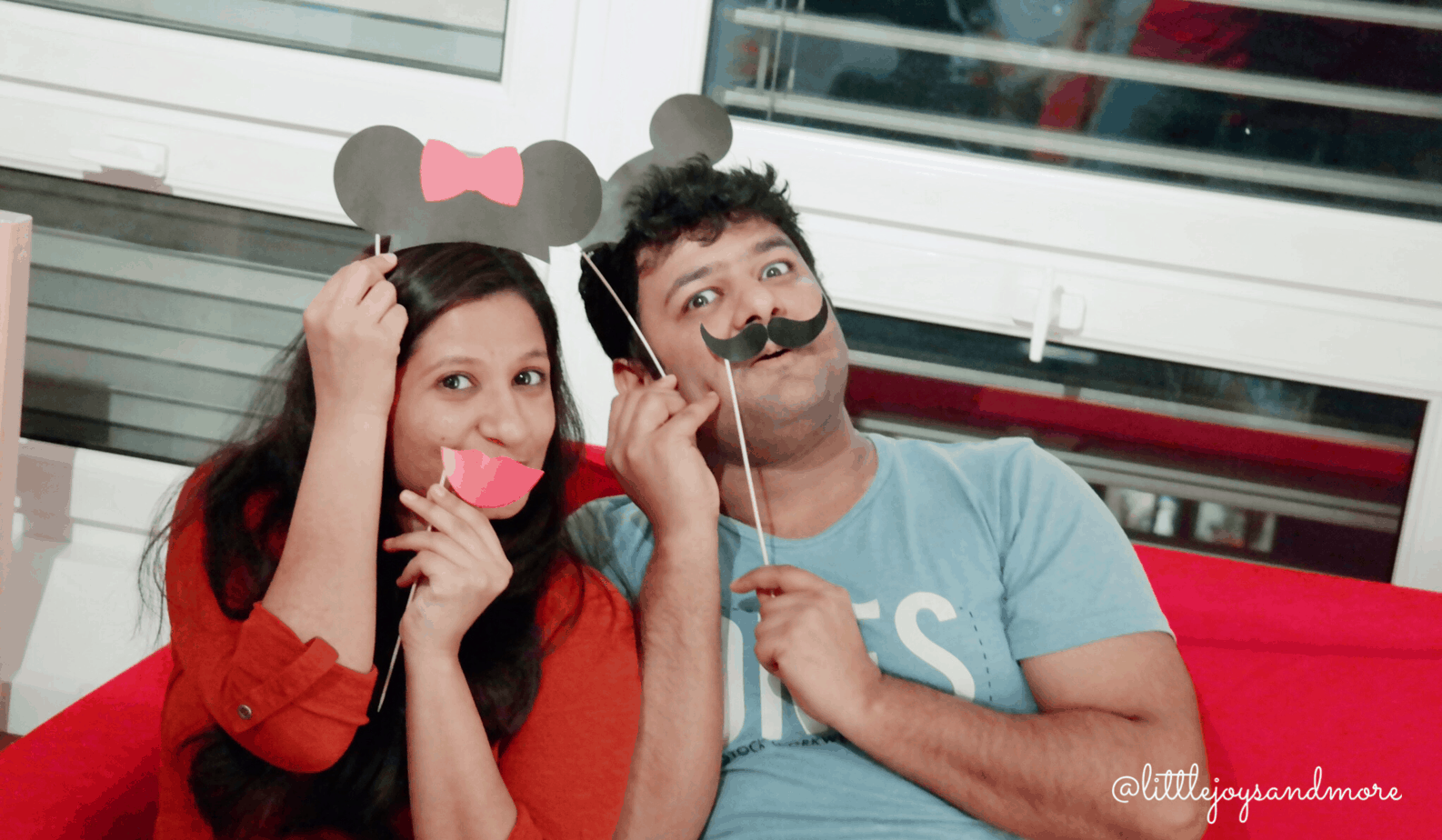 What has been the most challenging part of traveling as a couple?
Right from booking of the flights to maintaining an itinerary, from guiding with the directions to managing weird travel moods, each chore could be a challenge or a blessing. It depends on the couple if they amiably score on challenges or on
the love that they have for each other. If I were to still mention one challenge, it would be finding an ideal restaurant that would suit both of our interests. 'She' likes experimenting with the local flavors whereas 'He' restricts to tried and tested cuisines, yet, one thing that definitely counts in both the lists is a good wine and a good taste. Cheers to such challenges that eventually build celebrated stories for a life.
Have you ever had a fight on the road/while traveling, and how did you handle it?
If you are travelling, fights are imperative. We are definitely not amongst those lucky couples who could escape this devil when they are on a trip. We do have our own share of fights and troubles and what not.
We handle them amiably, with these 3 basic rules:
1. Never involve the past.
2. If it is not urgent, pause it there and resume back when home.
3. Let's go for a shot!
Can you share your funniest, most humorous experience traveling together?
Memories are an integral part of travel. Love it or detest it, they will remain and retain. All our experiences, awful or awesome, are today amusing stories for us.
One such humorous incident happened in Malaga. We got a free upgrade for the rented car and readily agreed to the offer, just never realized that an upgrade would mean extra blocking of amount on our credit card. This blocked our credit card, leaving us with limited cash and 4 days of holidays ahead of us–well it is better to cry in a luxury car than in a non-upgraded budget vehicle!
Where have you been that you would recommend as the top destination for couples travel?
For us, it is not a destination that promises a great vacation but it is the travelers who make a destination great. It is the understanding that summarizes the trip, grading it to a better or even the best of vacations. We have enjoyed all destinations from Scandinavia to Andalucía, from Scotland to Australia. Nevertheless, there are definitely some activities that we have rejoiced the most and consider them as the highlights of our voyage journal. This includes snowmobiling in Finland, road tripping in Iceland, dip in Arctic Ocean in Norway, food tour in Poland, ice sledging in Switzerland, scuba
diving in Canary Islands, distillery visits in Scotland, wine tasting in Italy, club hopping in Prague, beach crawling in Corsica France- and there is never going to be a full stop.
How long have you two been together?
Almost for 3 years now but it looks like forever!
Do you think your relationship would be different if you didn't travel?
Our third passion after travel and love for each other is food. If we would have not been travelling, we would have showered all our love on food. Cumulatively counting 3 years of relationship, we would have definitely doubled in size by now.
Socially and emotionally also, travel unites us better. It is one thing that we really look forward to–together. With each destination and an attractive plan we celebrate the joy of the other and an inner bliss for self. Now that is love for travel or travel for love- hard to say!
How do you define love?
We both think that love cannot be described in words. It's a feeling, it's a faith, it's a belief. Love is not a daily norm for us where we need to express and worry about its reciprocation. For us, love is when 'I' and 'YOU' merge together to
represent 'WE'. And as this quote summarizes, 'I love being married. It's so great to find one special person you want to annoy for the rest of your life.' That is love.
What do you think is the glue that keeps relationships together?
The magic hug. No matter how rough the day is, no matter how rough the fight is, no matter how rough the mood is, a magic hug is the perfect recipe with the best of ingredients of love and care that keeps couples glued always.
What advice do you have for couples considering traveling together?
Travel together, not as a couple but as a team whose ultimate goal is to make this trip the best of all ever. Respect the other, their choices and their preferences, for it's their vacation too. Pamper more. It's easy to expect but nothing is compared to the joy of the significant other when you surprise them.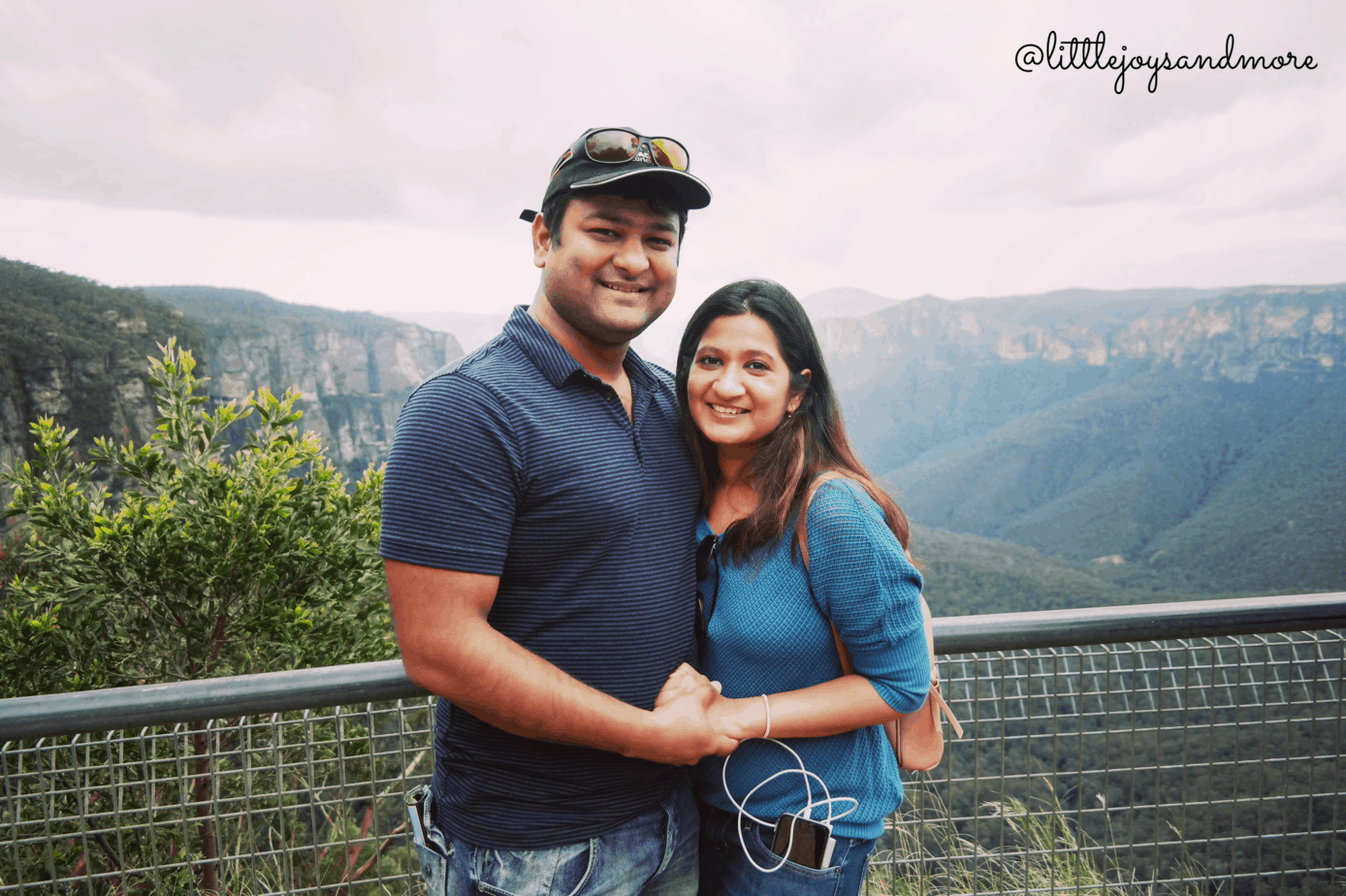 ---
Be sure to keep up with Ridima & Parit on social media!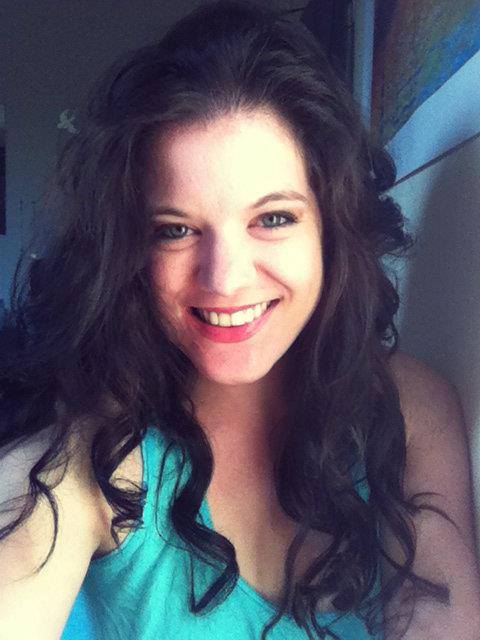 Amy Hartle is the co-founder and owner of Two Drifters, where she blogs about romantic and couples travel, relationships, honeymoons, and more. With a Master's in English and a BA in Musical Theatre, Amy loves to write quality content as well as to entertain, and she hopes to do a bit of both here on the blog! Amy is happily married to her husband Nathan, and when not working on their sites, Amy & Nathan can be found cuddling, reading, and enjoying delicious lattes.