This post may contain affiliate links. Read our disclosure page for full details.
There's no doubt about it. Australia is an incredible place. When we saw we could travel to Australia on Working Holiday Visas in 2014, we jumped at the chance.
Australia is a massive nation that compares pretty closely to the size of the continental US. Setting off on our campervan road trip, we knew the distances would be far and the hours would be long.
What we didn't know is that the route we chose would introduce us to some of the best hidden gems in Australia, it's lesser-known but truly amazing spots.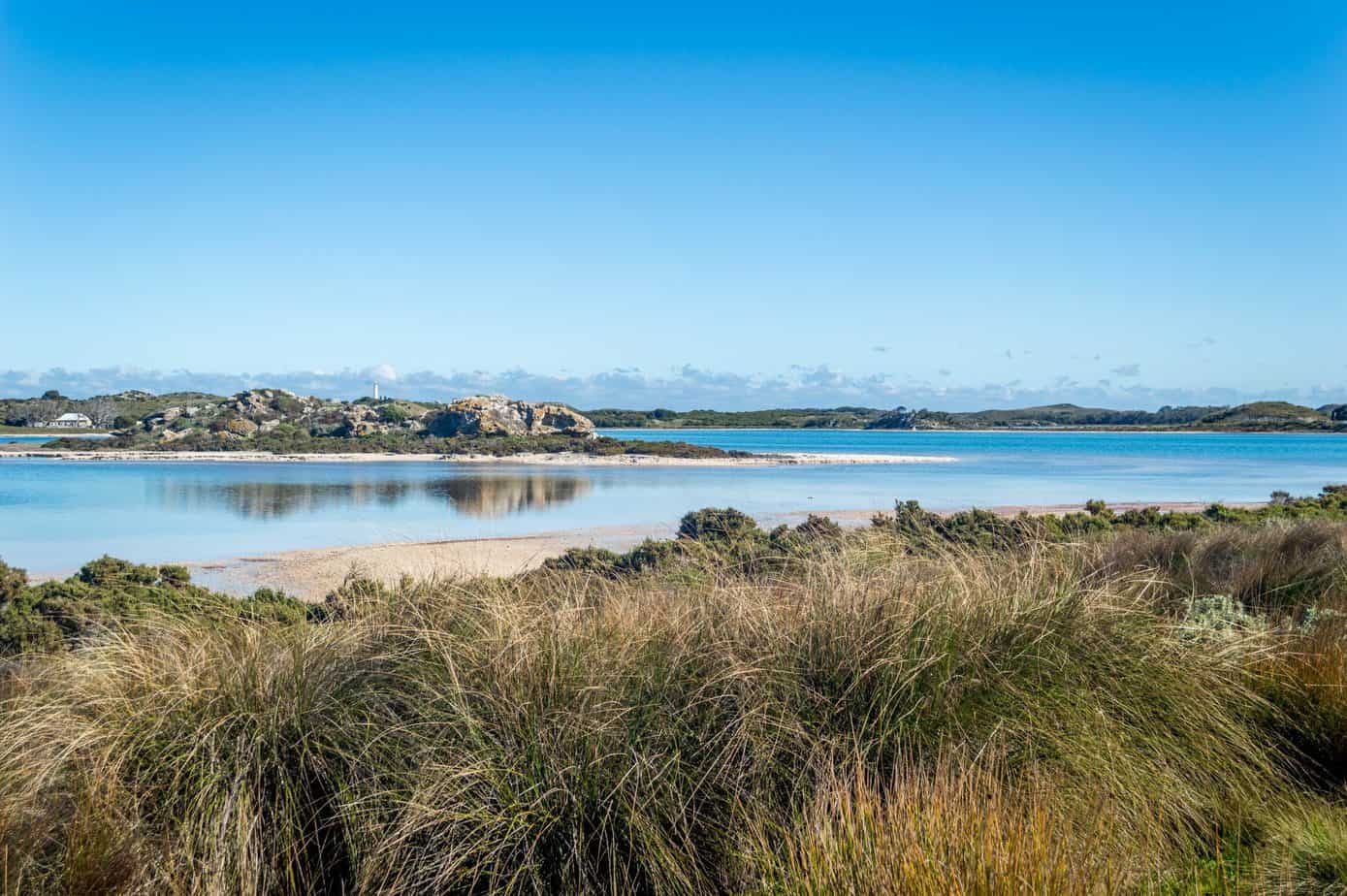 Rottnest Island, Western Australia
After you've experienced all the great things to do in Perth, head about 45 minutes off the coast to a gorgeous tiny island known as Rottnest. [ Pssst: Pre-book your ferry ticket here to save time!] Although quite popular with travelers and locals in that region, many tourists never make it there, and it's definitely one of the hidden gems in Australia.
It's a bit off the beaten path (as is all of WA). But Rottnest is stunning. The water, as shown in the photo below, is absolutely pristine. There are many places to walk around the island, but biking is ideal. Want more beach time? Check out this list of Australia's best beaches.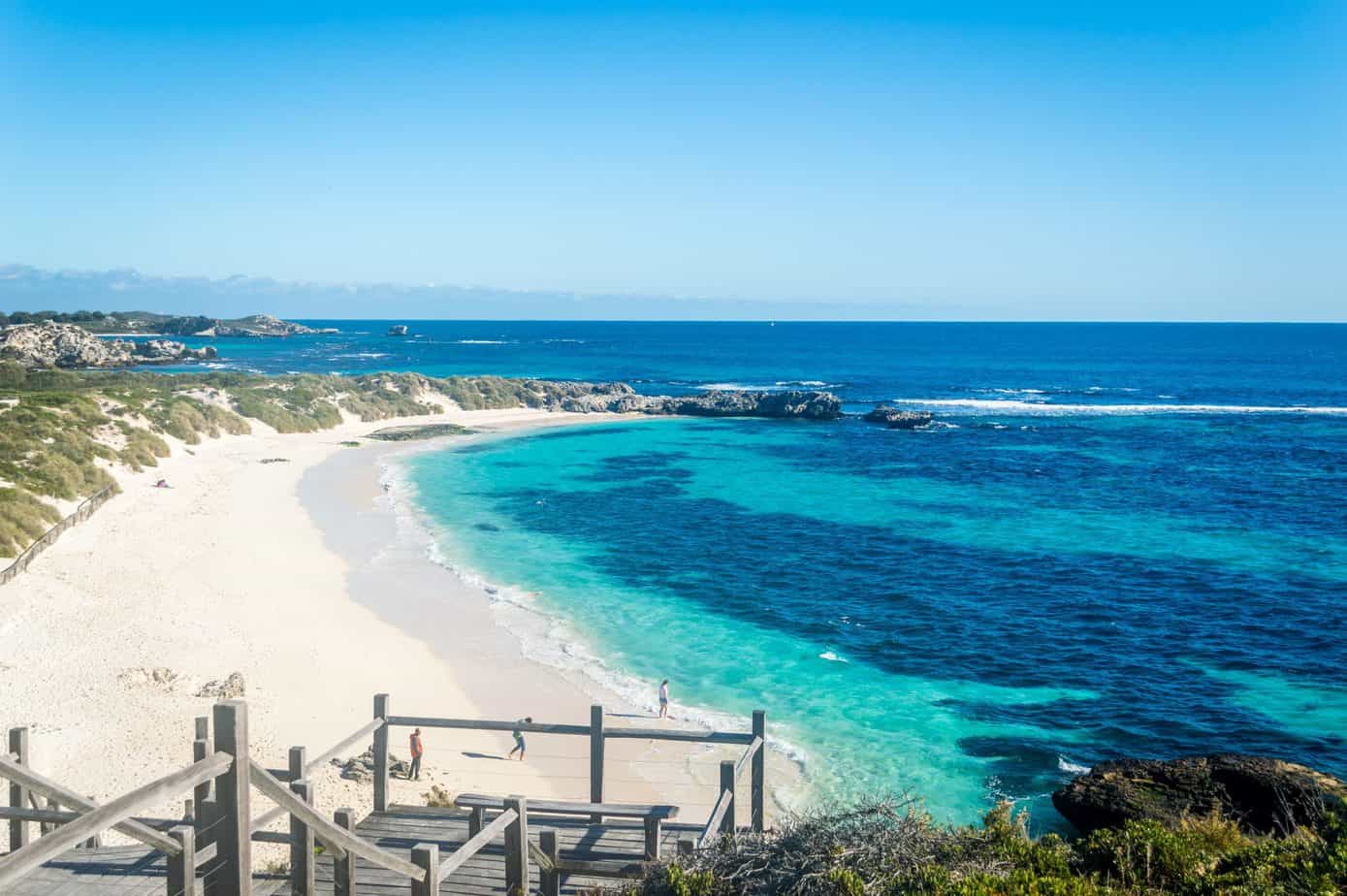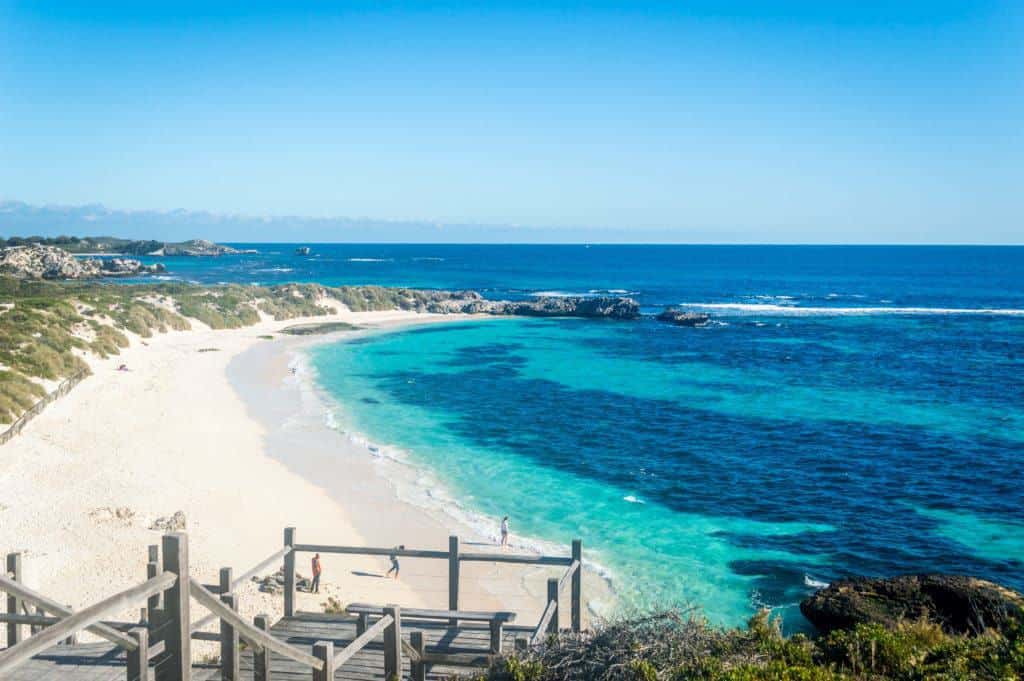 The best part about Rottnest? It's filled with furry little animals called quokkas that peer at you curiously.
How can you resist their adorable faces?!
The island's name is based on the quokka. Apparently the Dutch thought they were giant rodents, and the island became known as rat's nest or Rottnest.
Katherine, Northern Territory
Of the many things to do (and not to do (and not to do) in Australia, we tried to cross most off our bucket list. But we also wanted to find the more "off-the-beaten path" destinations.
A lot of visitors to Australia make it to Uluru, Darwin, and Kakadu, but not as many visit Katherine.
In the far north, Katherine is a pleasant settlement after driving for miles of semi-desert landscape. We had a great time in Katherine, exploring museums, hiking, and visiting the gorges in the Nitmiluk National Park.
We felt as though we'd stumbled across a rare treasure: perhaps another of the hidden gems in Australia? The photo below is of the awesome Butterfly Gorge.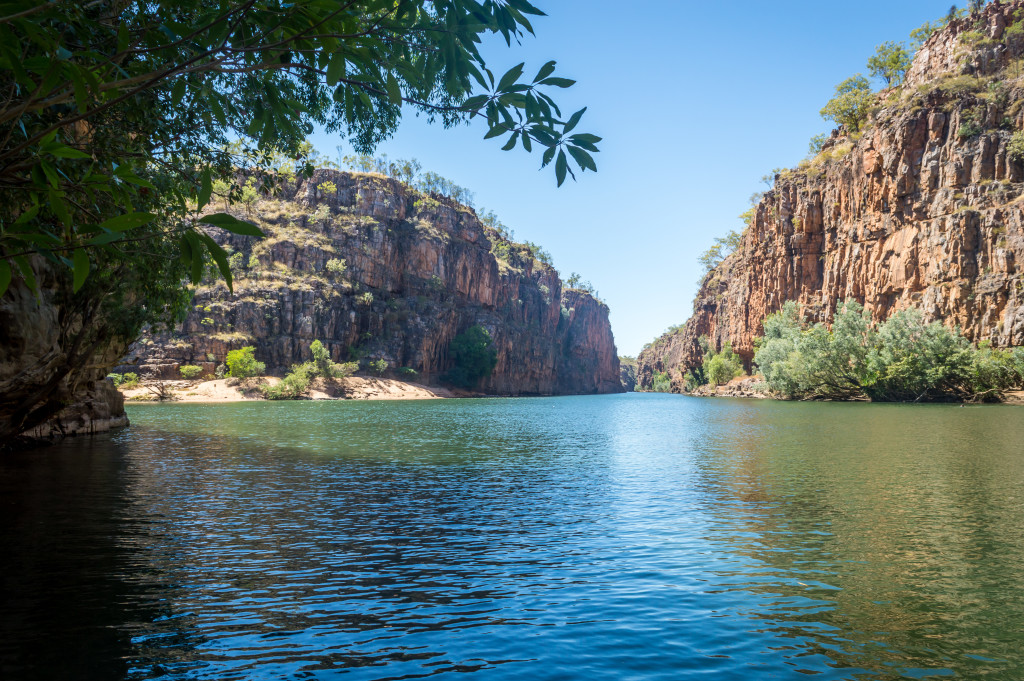 The northern parts of Australia are infamous for containing a deadly and aggressive animal, the saltwater crocodile.
In nearly every body of water in the upper parts of WA, NT, and QLD, you should be alert for the presence of "salties" as they're called. They are found in both salt and freshwater. If they are known to be in the area, there will always be an abundance of signs warning you of their presence.
You don't want to mess with salties.
It's very hot up in the tropical north of Australia, however, so cooling off is a necessity, even in the winter, which is when we were there. Fortunately, this area, Butterfly Gorge is reputed to be crocodile free (* in the dry season).
We took a refreshing dip in this beautiful gorge after a long and strenuous hike.
Please note, according to our later research, we've been informed that Katherine Gorge is NOT crocodile free year round. In fact, at any time of year, there is the potential for the presence of crocodiles. Always check with rangers before swimming, and definitely adhere to signs posted at any watering hole in the upper NT, WA, or QLD.

We then climbed up to this vantage point and dried ourselves in the sun. As we sat, a boat tour of the gorges came by and we waved at them. We overheard the guide tell the passengers they were lucky enough to see a rare sighting of backpackers in the wild! HA!
Karijini National Park, Western Australia
Certainly one of the top things to do in Australia is to visit one (or several) of its stunning national parks.
A lesser-known Australian national park is Karijini, tucked into a remote part of Western Australia. We went there and camped for a few days and were not disappointed.
There are wonderful hikes, beautiful waterfalls, and fascinating wildlife. Apparently, there are many dingoes in the area, but we didn't see any of those. (Darn!)

Karijini is HUGE and unfortunately, you need a 4WD vehicle to see most things. We've mentioned before that a 4WD is a great asset on an Australian roadtrip, but we were in a mere 2WD campervan.
Still, our hike was awesome, and we were rewarded with this magical swimming spot and a few waterfalls at the end. First was the impressive Fortescue Falls, and then the serene Fern Pool, as seen below.

Coober Pedy, South Australia
One of the most incredible places on our journey, if not the most beautiful, was the fascinating opal mining town of Coober Pedy, set in the center of the South Australian desert. It's unbelievably hot here, so most residents have built their homes and businesses underground to stay cool throughout the year.
Tourism may be a small part of the local economy, but the rest of it comes from the lucrative opal mining business.
We visited an old mining site, learned about opals, and explored the crazy scenery around town. We also stepped into a cool and cavernous underground church.
When seeking hidden gems in Australia, this place might just top the list. Our friend Claire has a post on some of the other cool things to do in Coober Pedy.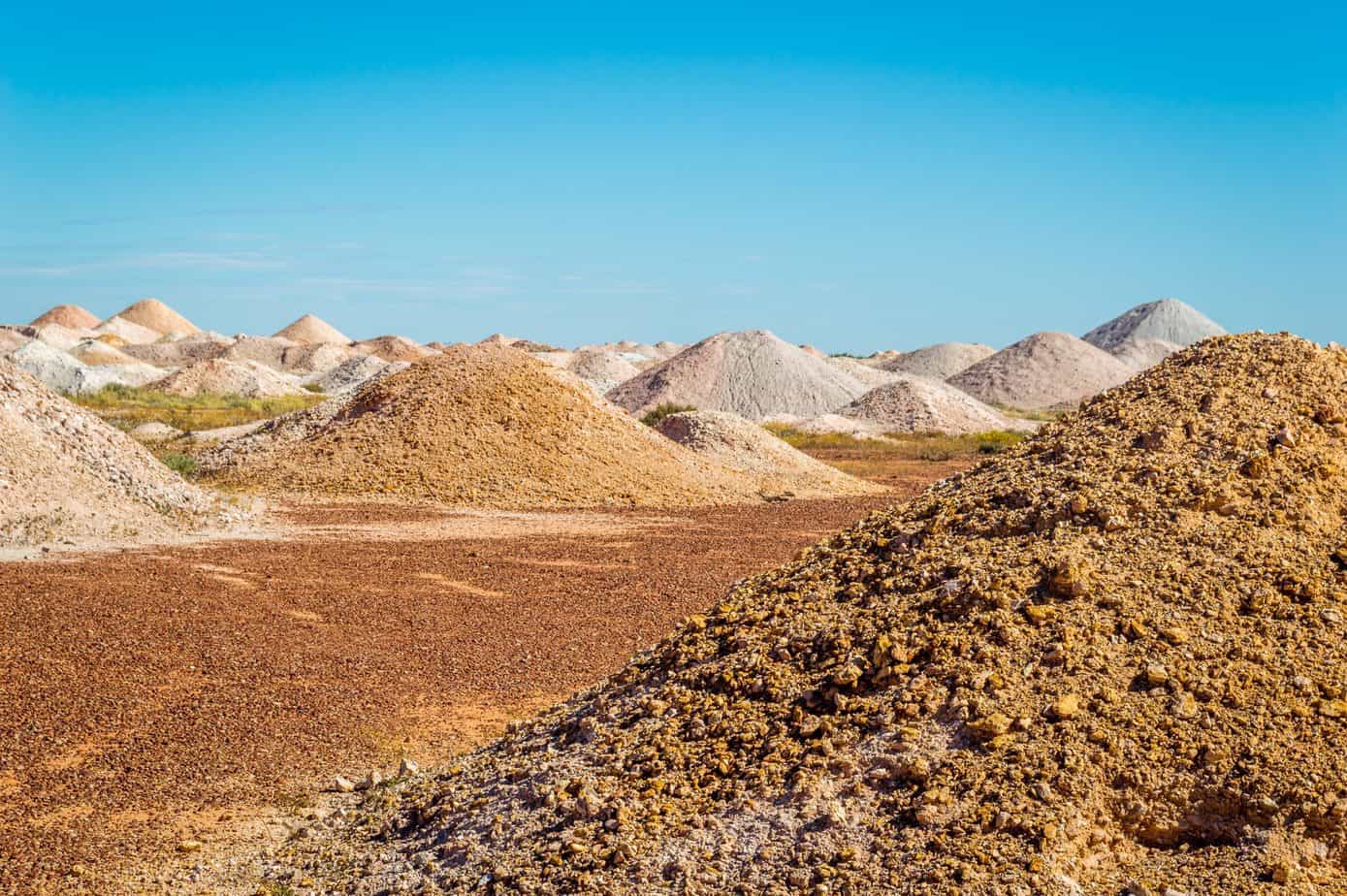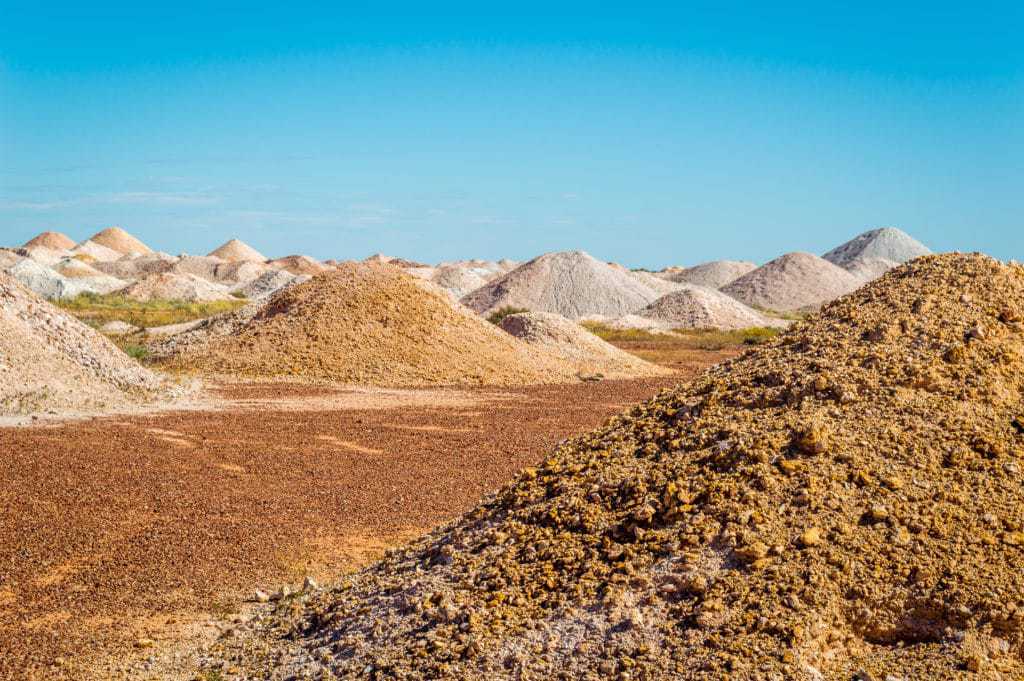 There are countless amazing places to visit in Australia. But don't just see the Great Barrier Reef and the Sydney Opera House. Step off the beaten path and find something extra unique and special, if you can.
We are chagrined that we didn't see much of the east coast, to be sure. Next time, we might consider an East Coast Australia package to see even more.
To spend a longer time in Australia, considering looking into the magic of a working holiday visa, the perfect starting point for extended travels.
The Kalbarri Cliffs
Hands down, one of our favorite discoveries in all of Australia was Kalbarri National Park. You may have seen photos of the famed "Nature's Window" found on the interior national park.
This area is filled with awesome hiking trails, scenic vistas, and a lovely desert-like environment. It's really cool and definitely worth going to. But the coastal cliffs really surprised us.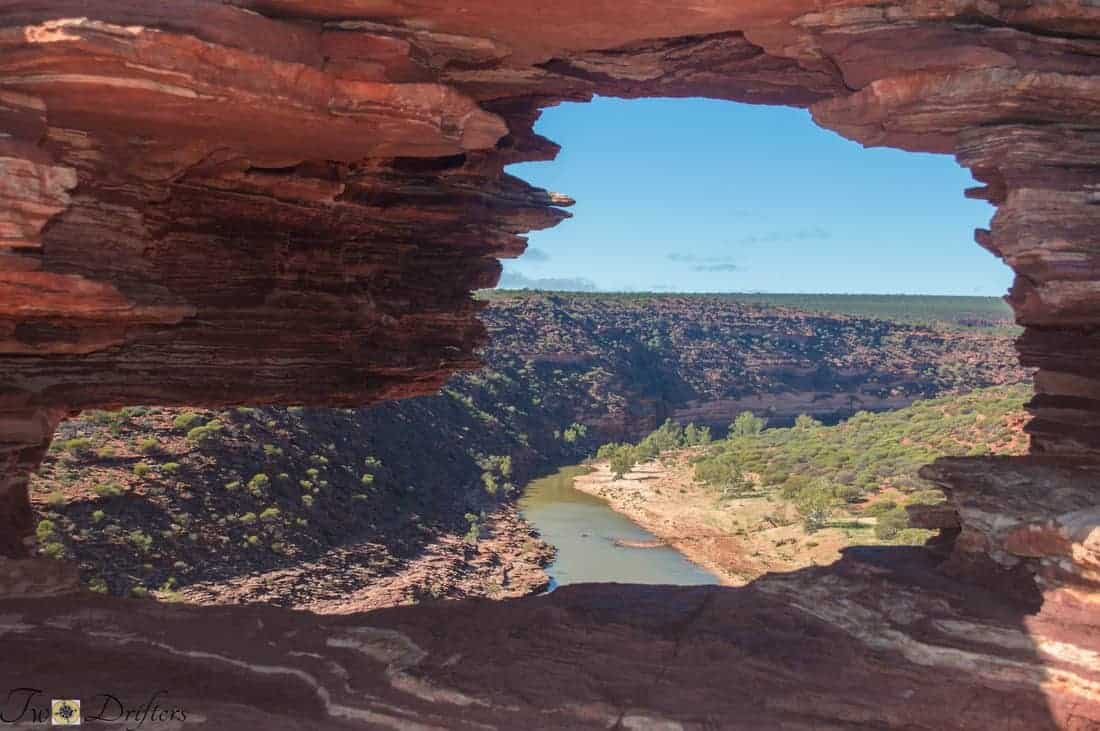 These are a part of the same national park, but set against the ocean, these towering limestone structures are awe-inspiring. We recommend taking a few days to make the most of both parts of the Kalbarri National Park.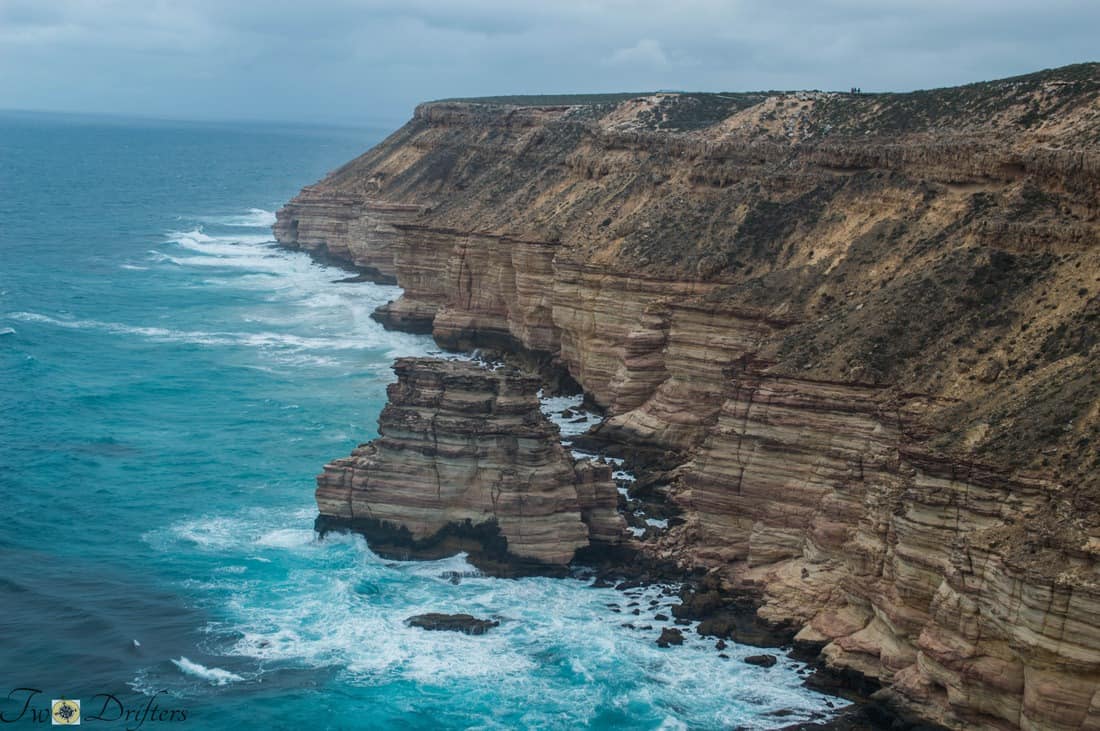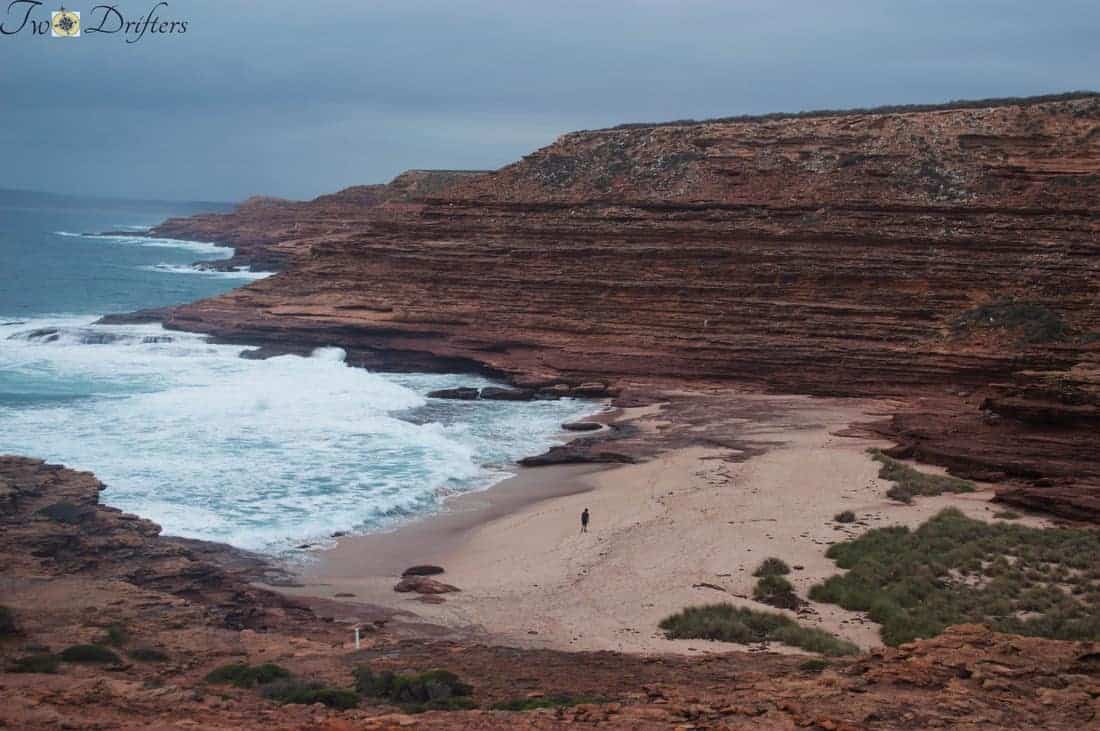 The City of Adelaide
Ok, so Adelaide is not exactly a hidden gem, but we really fell head over heels for this smaller city.
Sure, Melbourne and Sydney get all the attention, but Adelaide, was clean, friendly, and a lot of fun.
We stayed in a nice hostel in the city centre and had a great time just walking around and exploring. We ended up chilling out at an open mic comedy show, and it was really funny!
We're also fans of a good latte, so we made sure to get coffee in Adelaide, of course.
What's your favorite hidden gem in Australia?
Essentials for Australia
When traveling to Australia, you're going to want to be sure to pack right! Your clothing will vary depending on the season, but at any time of year in Australia, don't forget a strong sunscreen, an international travel power adapter, and a swimsuit (or two or three!)
We also personally recommend these travel essentials for any trip: a convenient hanging toiletry bag, a portable power bank to keep your devices fully-charged on the go, and a set of packing cubes to take your organization to the next level. If you're backpacking in Australia, you might want to take a look at our list of best backpacks for travel.
---
Visiting Australia? Also check out:
↠ A great list of things to do in Melbourne (such an awesome city)
↠ Our Australian road trip tips
↠ Western Australia Road Trip Itinerary
↠ How to Drive The Great Ocean Road in One Day
↠ Advice for buying a campervan in Australia
Have you been to Australia? Tell us about your favorite place in the comments.
---
Enjoyed what you read? Pin it for later!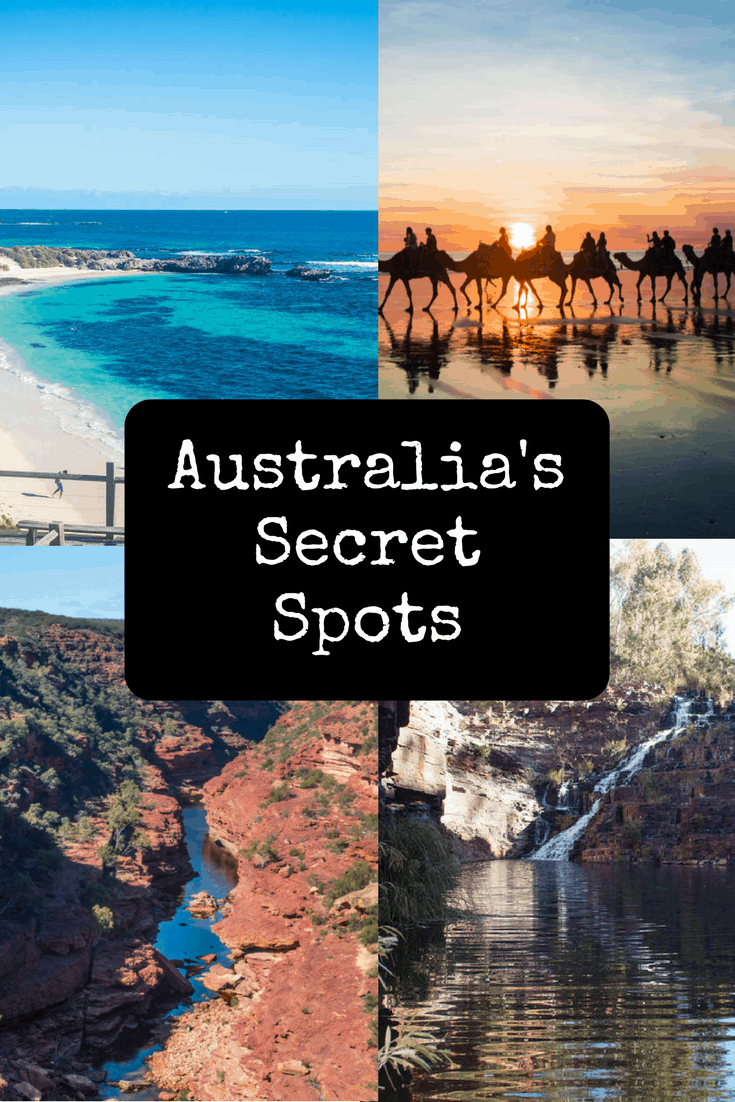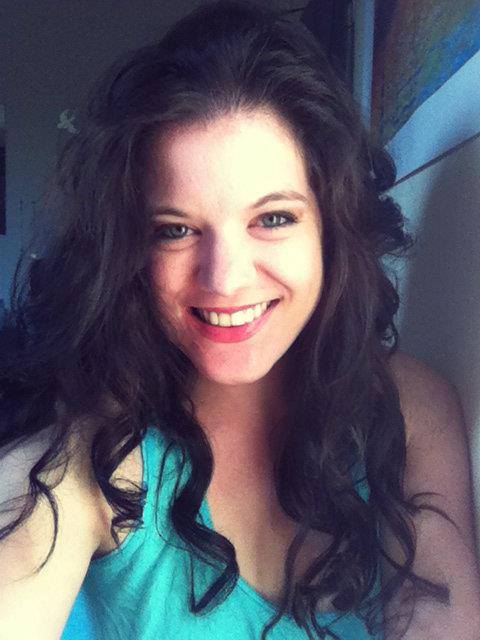 Amy Hartle is the author of Do You Love Me? How To Stop Seeking Reassurance in Relationships, a book on reassurance seeking and relationship anxiety. Both her book and this blog are born of personal experience; Amy shares expert relationship advice from the lessons learned during her own 10+ years with her husband, as well as couples travel tips and romantic getaway recommendations, all gleaned while traveling the world together.