This post may contain affiliate links. Read our disclosure page for full details.
Are you looking for the perfect place to stay during your romantic Greater Williamsburg getaway? We stayed in an amazing inn, and we think it has got to be the most romantic hotel in Greater Williamsburg. Our recent trip with Visit Williamsburg took us to Wedmore Place, elegant accommodation set onsite at the Williamsburg Winery. Not only is this a gorgeous, relaxing setting for couples, but they've also got some incredible rooms for guests.
Want to stay in the perfect spot? Come along with us and we'll introduce you to Wedmore Place, and its glorious Venetian Suite.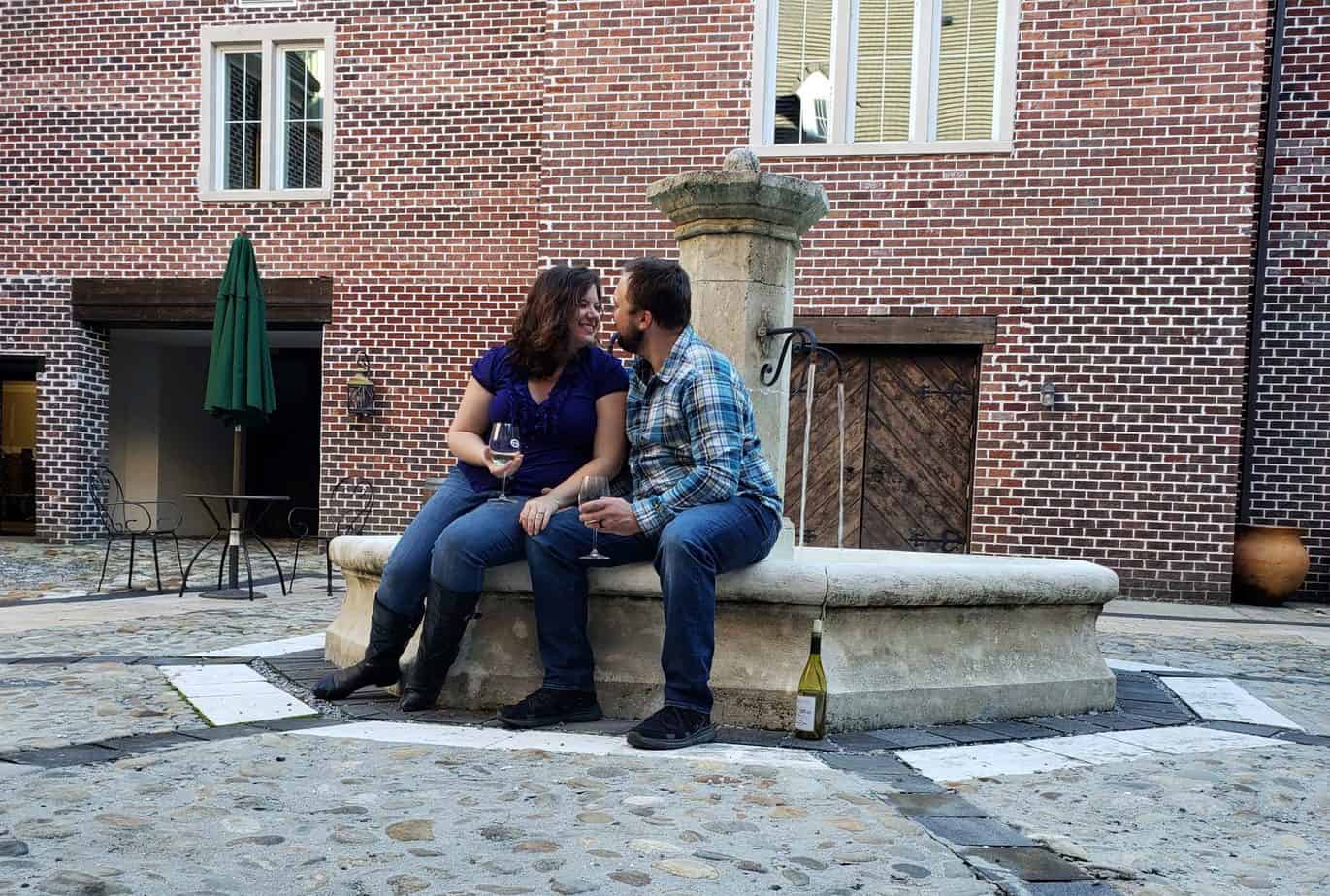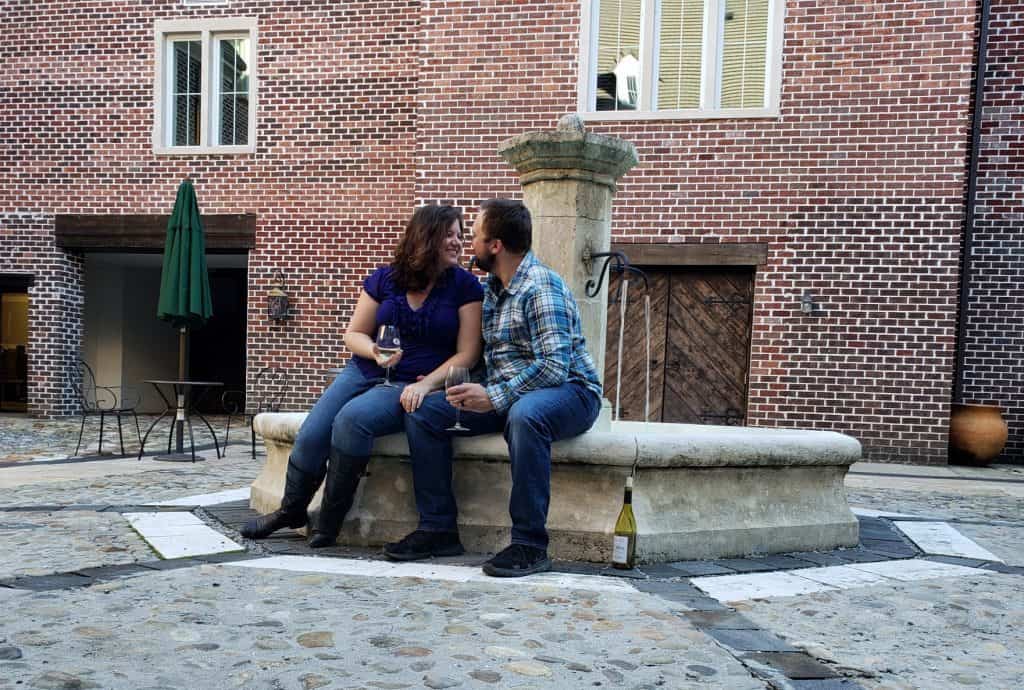 Virginia is for (Wine) Lovers
If you enjoy a good glass of vino (which, to be sure, is almost an essential item on a romantic getaway) why not stay right at a vineyard? This is what you'll experience when you stay at Wedmore Place. The Williamsburg Winery surrounds you, and just a short walk can take you to the tasting room or even to the lush grape fields.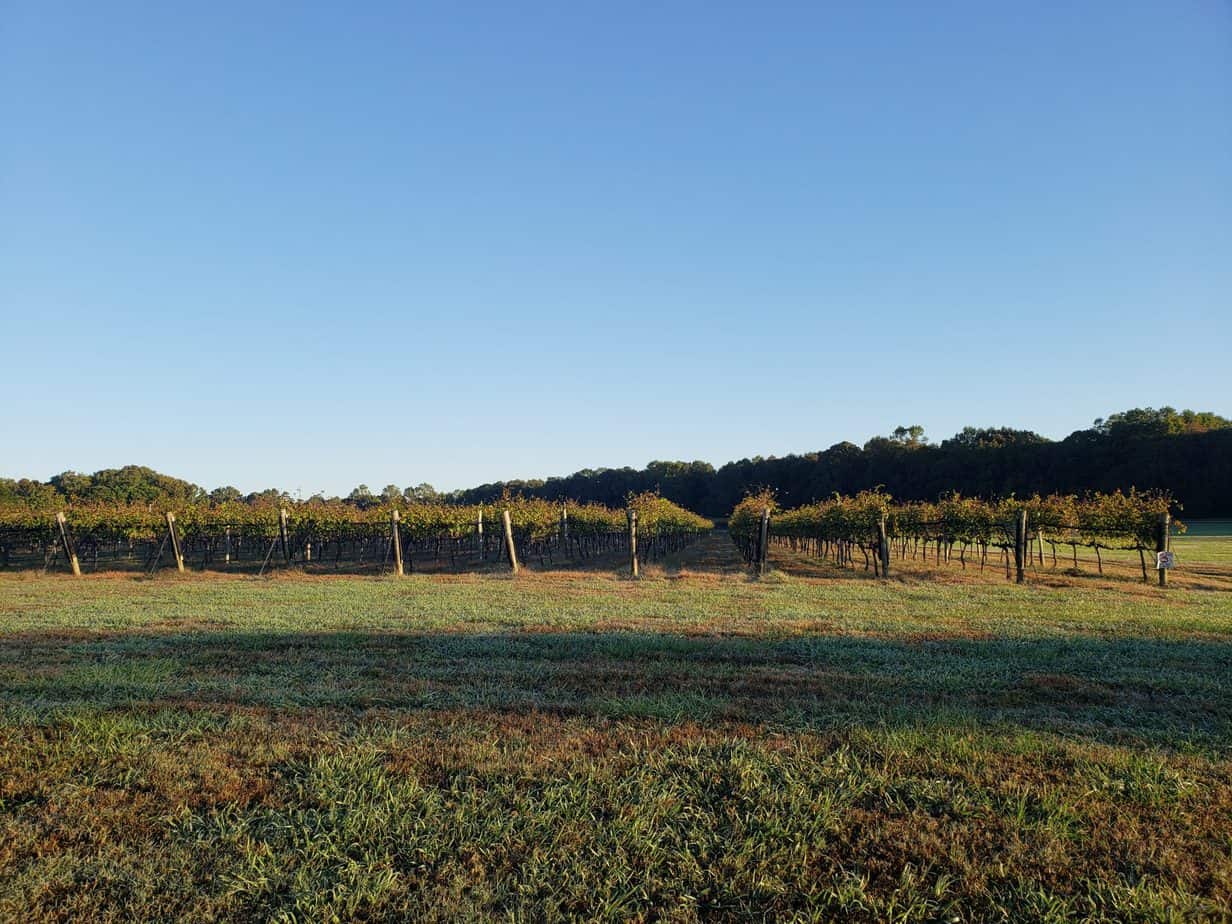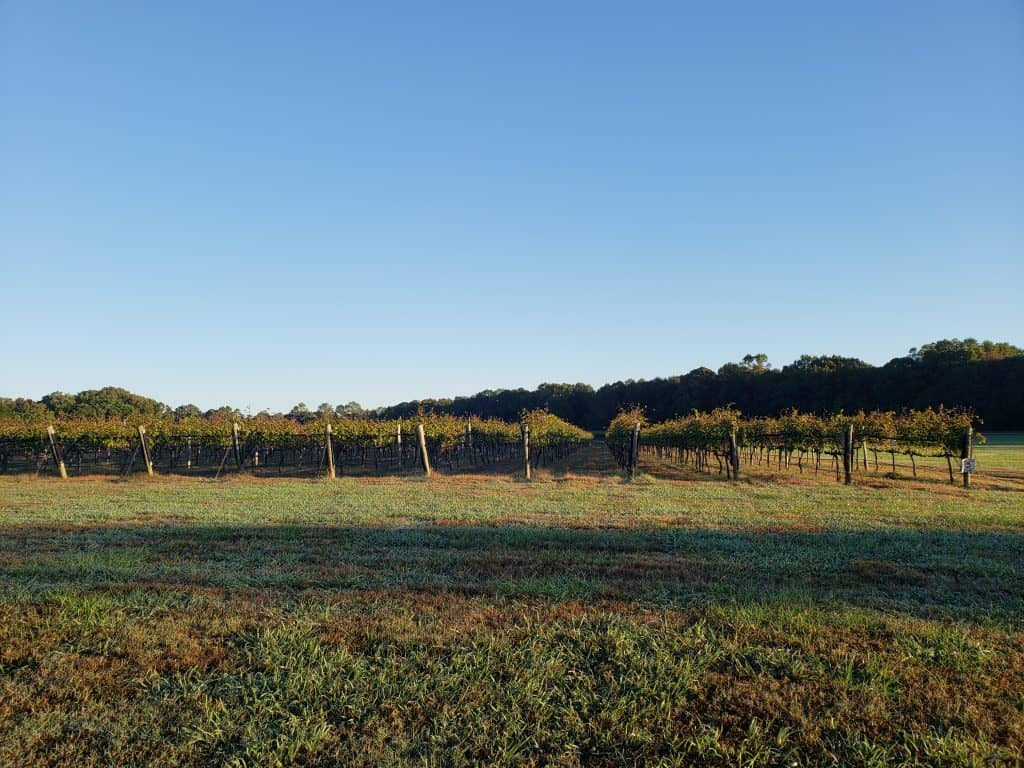 The setting is secluded and serene, and takes you far from the hustle and bustle of Greater Williamsburg, which can sometimes get fairly crowded with visitors. Yet you can be right back in the heart of the action in just a 10-15 minute drive.
The whole property is situated on Wessex Hundred, a 300-acre farm that houses the winery, tasting room, event space, 2 restaurants, the hotel space, and more.
It's great to stay at a winery for many reasons, one of the best may be the tasting opportunities it provides. The Williamsburg Winery tasting room can provide you with samples of their collection. There are different wine tasting options, and no matter which you choose, you get a beautiful signature wine glass to take home with you as a souvenir.
To round out the tasting experience, sign on for a winery tour, which can bring you deeper into the world of Virginia wines or simply help you learn more about wine and winemaking in general (a great intro for those who are new to wine).
Staying onsite at Wedmore Place also makes it easy to enjoy more of the delicious wine. Room service will deliver any of the white wines to your room for you to enjoy. In the colder months, we recommend relaxing together by a roaring fire.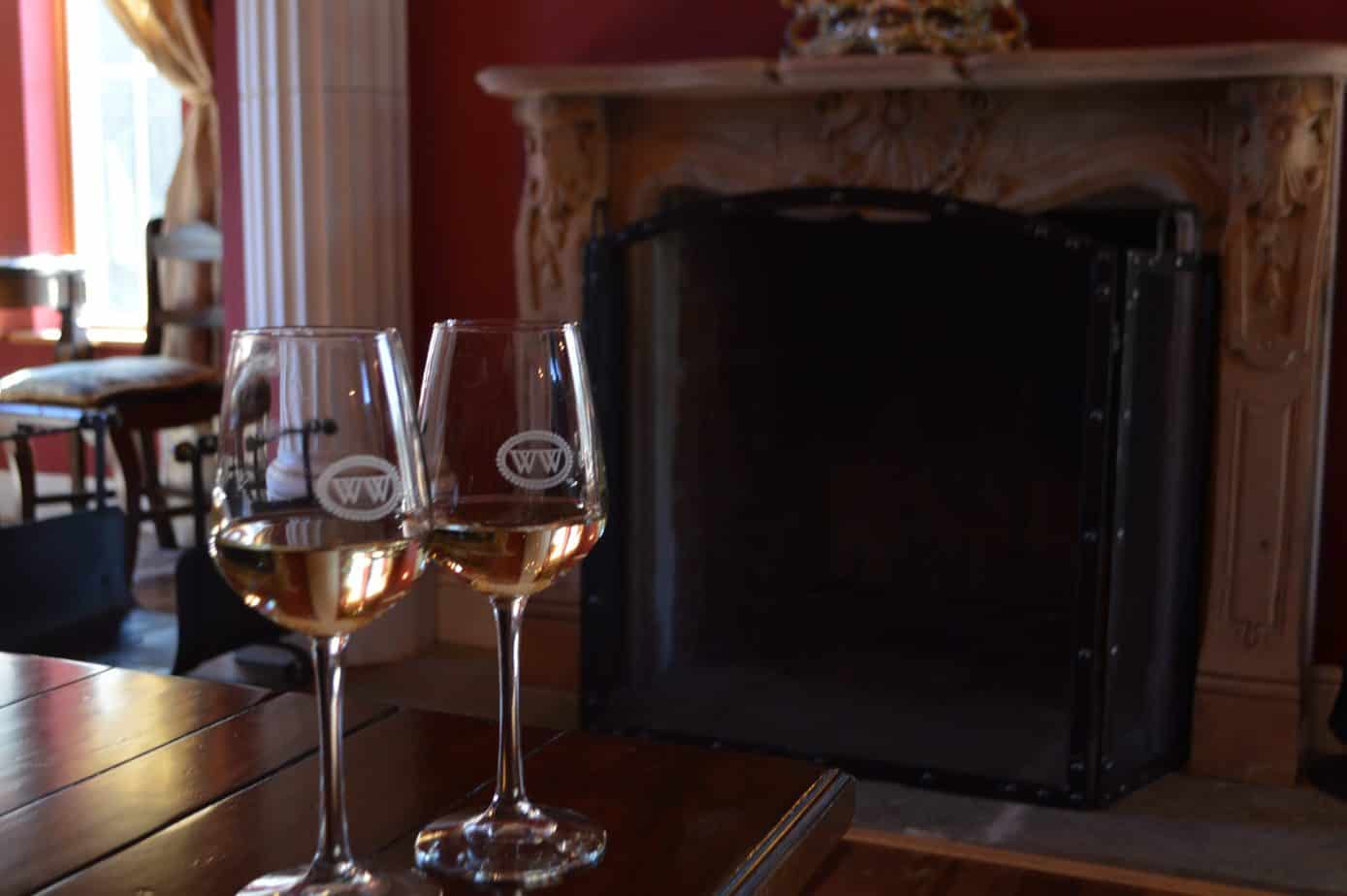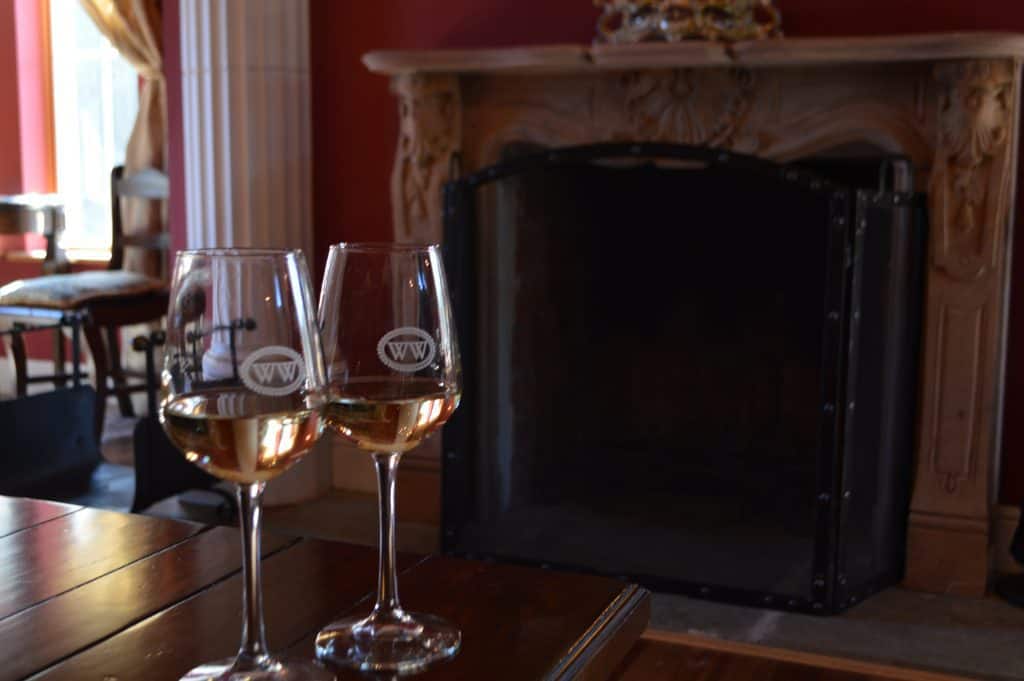 Lovely Accommodation for Couples
Sadly, the cold season begins in November, (and we were also enjoying very mild October weather) so we were unable to have our in-room fireplace lit. But all but a handful of rooms at Wedmore Place boasts its own wood-burning fireplace. If you'll be visiting Greater Williamsburg in the winter months (especially on a romantic getaway) be sure to request one of these fireplace rooms.
Wedmore Place is a stately brick building set amongst the pine trees. Nestled within are 28 guest rooms, each of which is distinct and unique.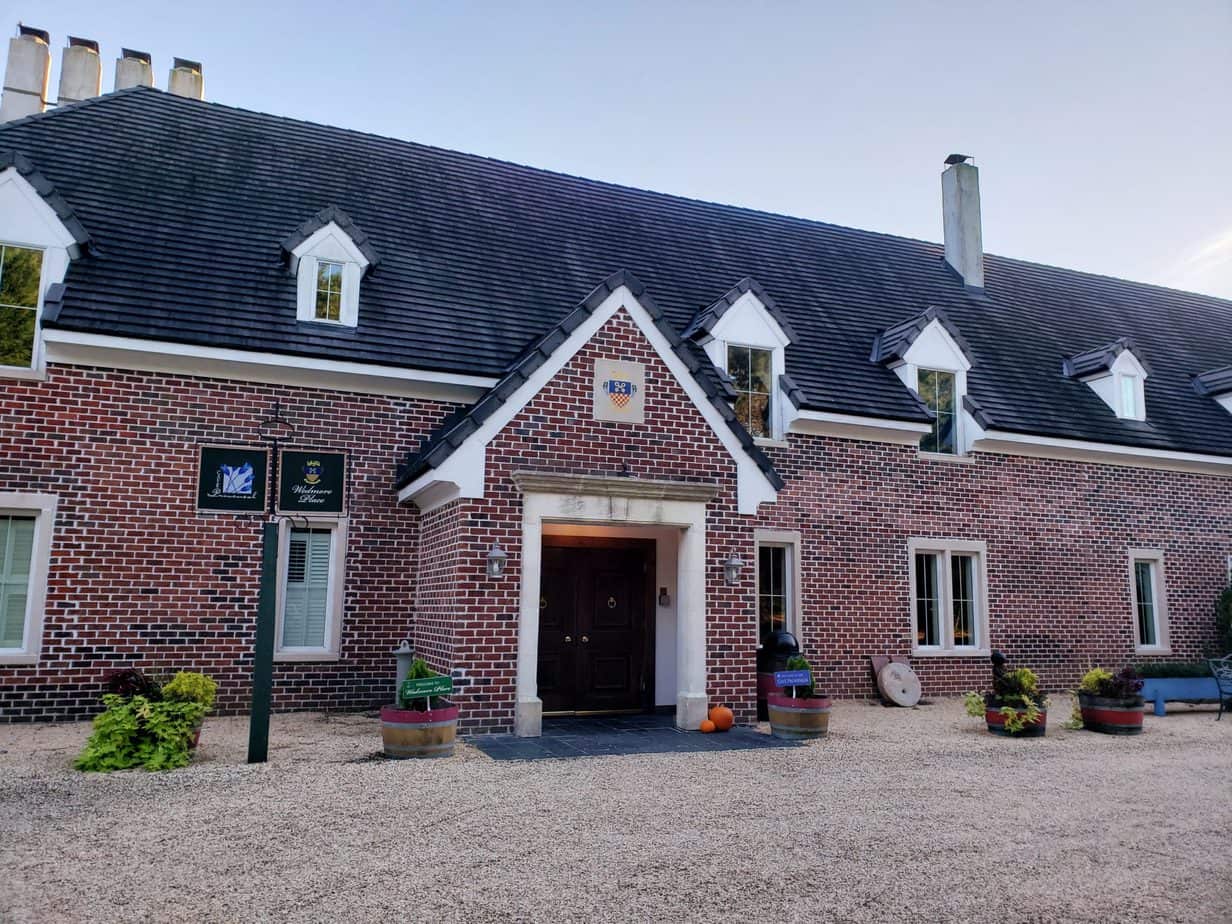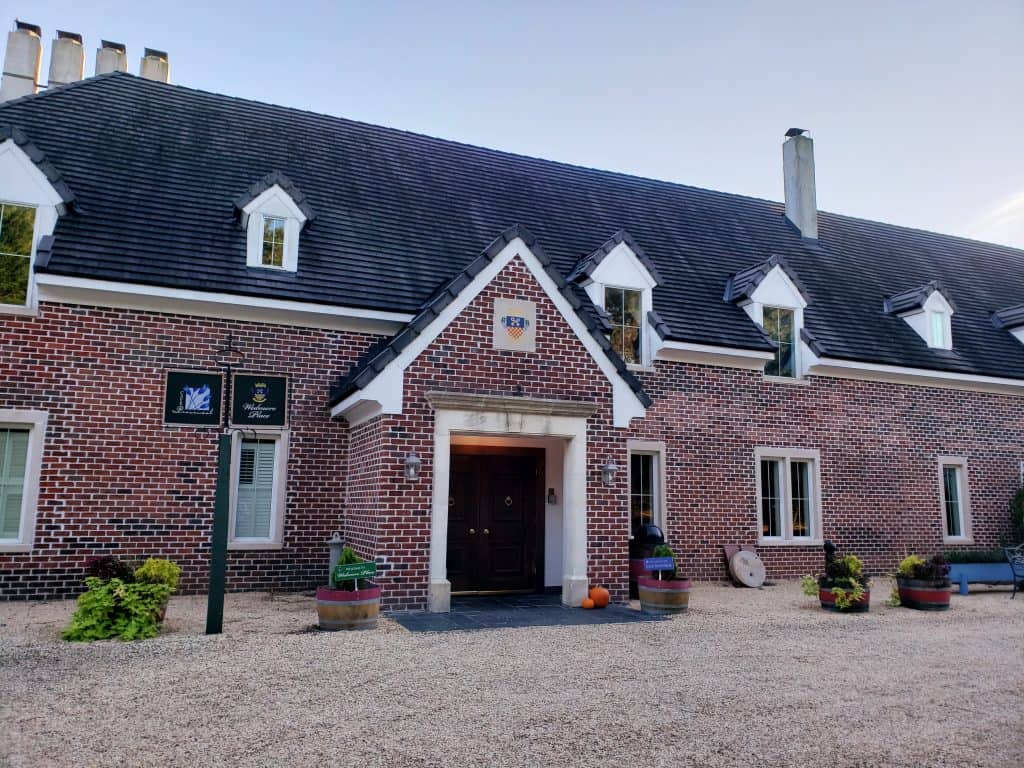 The rooms bear names like Bavaria, Tyrol, Brittany, Champagne, Aquitaine, and Brandenburg. These match the European vibe of Wedmore Place. It feels like an old-world inn of the kind you might encounter in Europe. The rooms are all stunning, with antique furniture items and plenty of understated opulence.
Some of the rooms have brightly colored walls, which add a rich warmth and coziness to the space. There are, of course, distinctive European elements here and there, too, such as swords criss-crossed on the wall, gilded mirrors, and sculptures arranged on various desks and tables. The lobby itself feels like the entrance to a timeless manor house, with banners, tapestries, and even a shiny knight stationed near the doorway.
All of rooms have similar amenities, such as access to the high-speed Wi-Fi, Keurig coffee makers, and complimentary continental breakfast. Each room comes with a king-sized bed as well, so you can stretch out for a comfortable sleep. And we must say, we slept like babies in our bed in the Venetian Suite.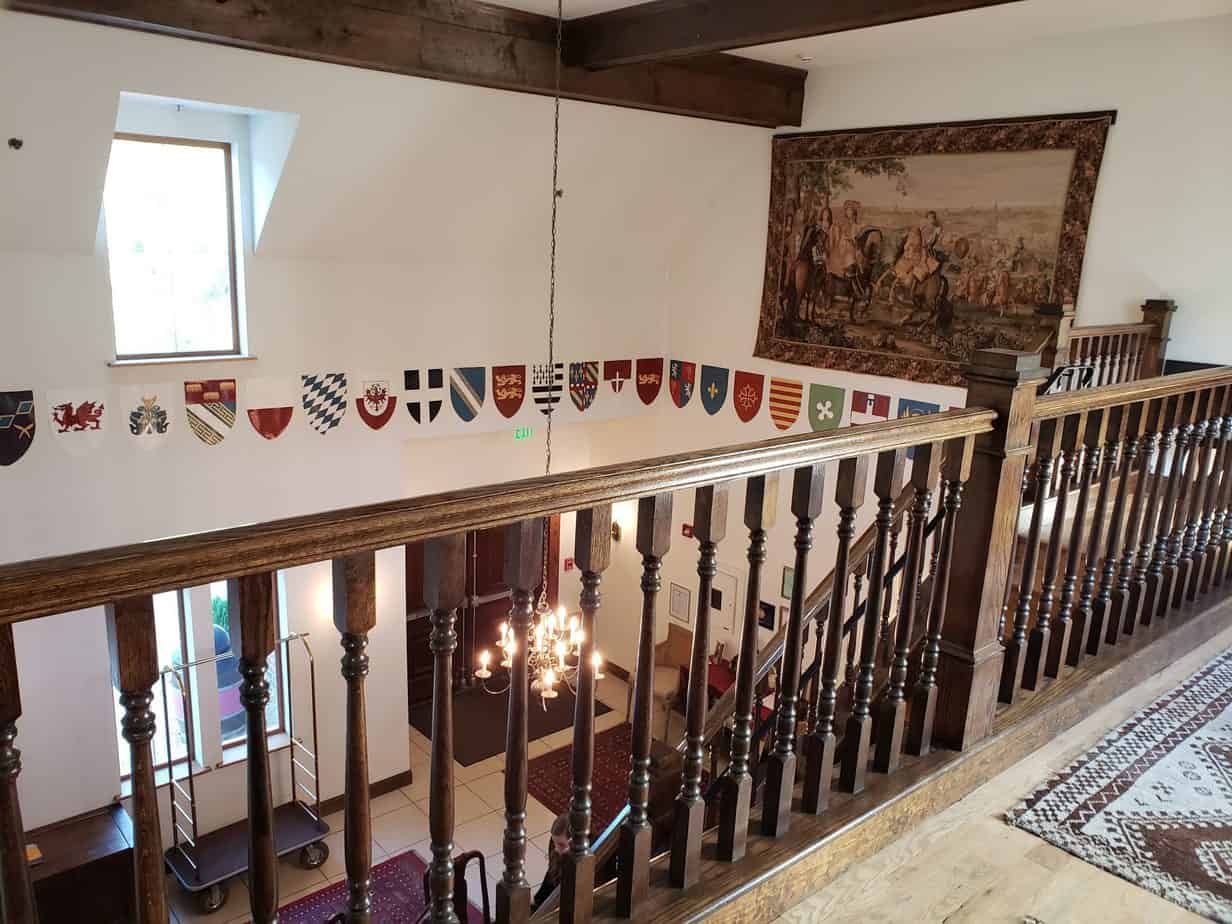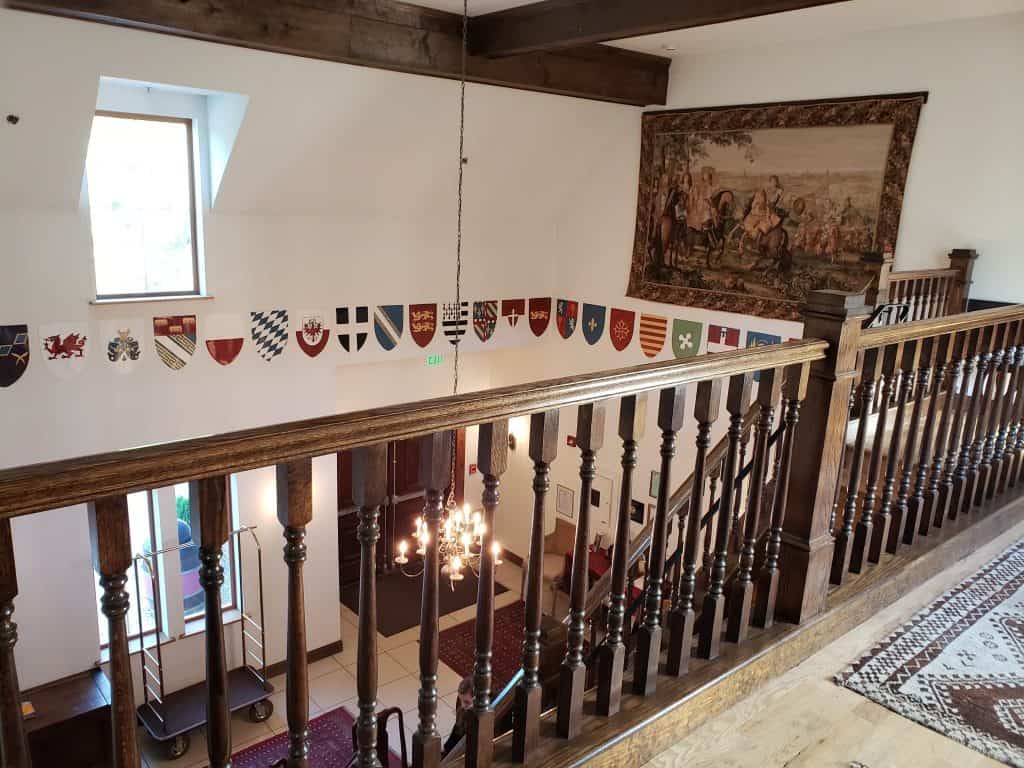 There are outdoor spaces to be enjoyed, too. In the summer, there's a sizable outdoor pool where you and your partner can swim together or sit on the patio enjoying the sun. In the center of the hotel is a walled courtyard area. With a stone fountain and a few tables, this is the ideal place to enjoy a glass of wine together.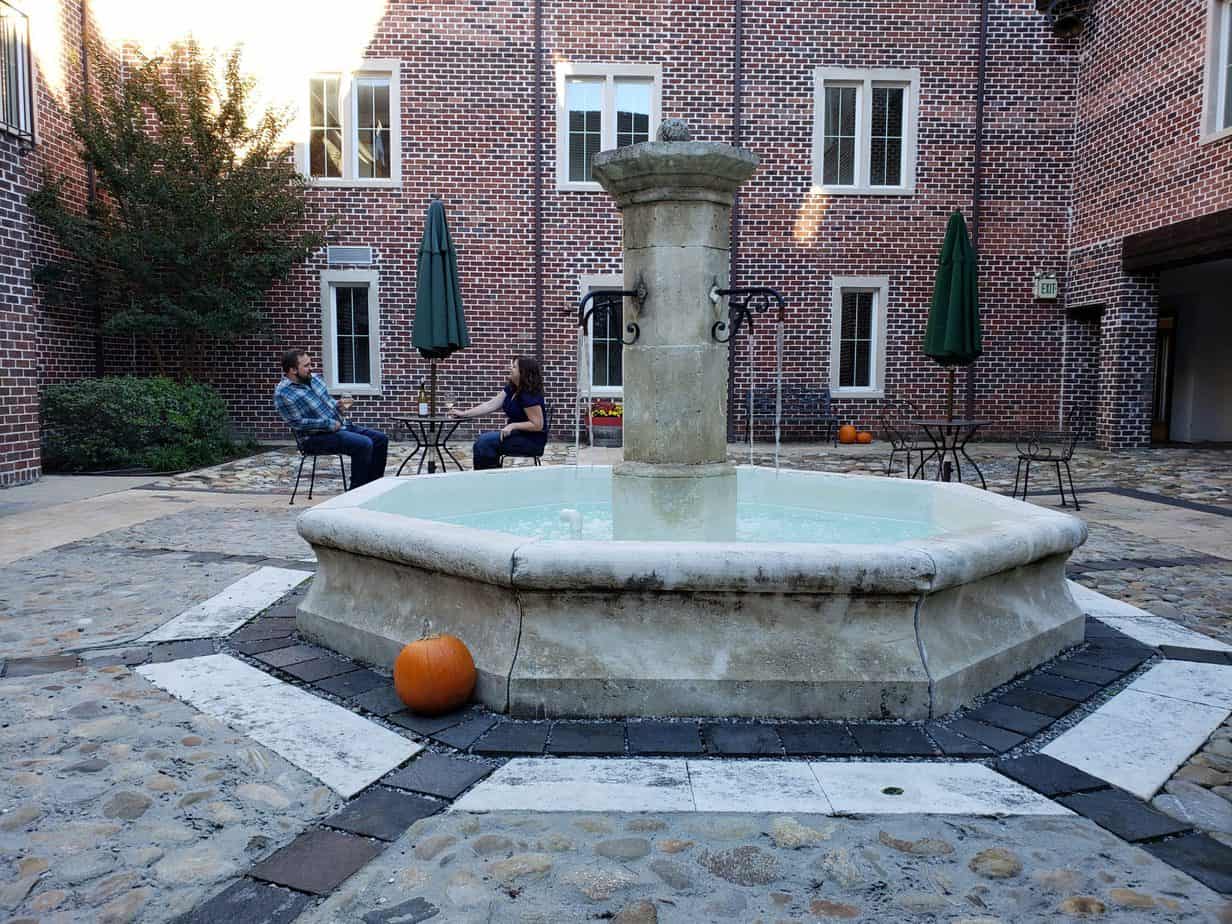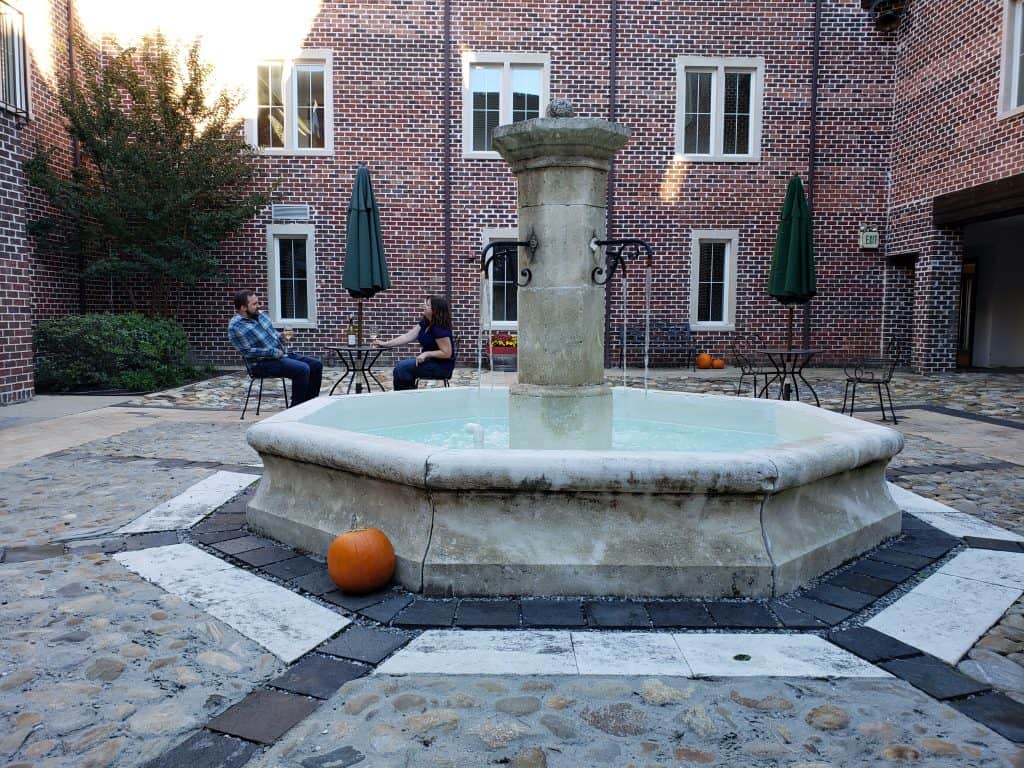 The Venetian Suite
If you're staying at Wedmore Place, we highly recommend the Venetian Suite. We were fortunate enough to stay in this room during our visit, and it really blew us away.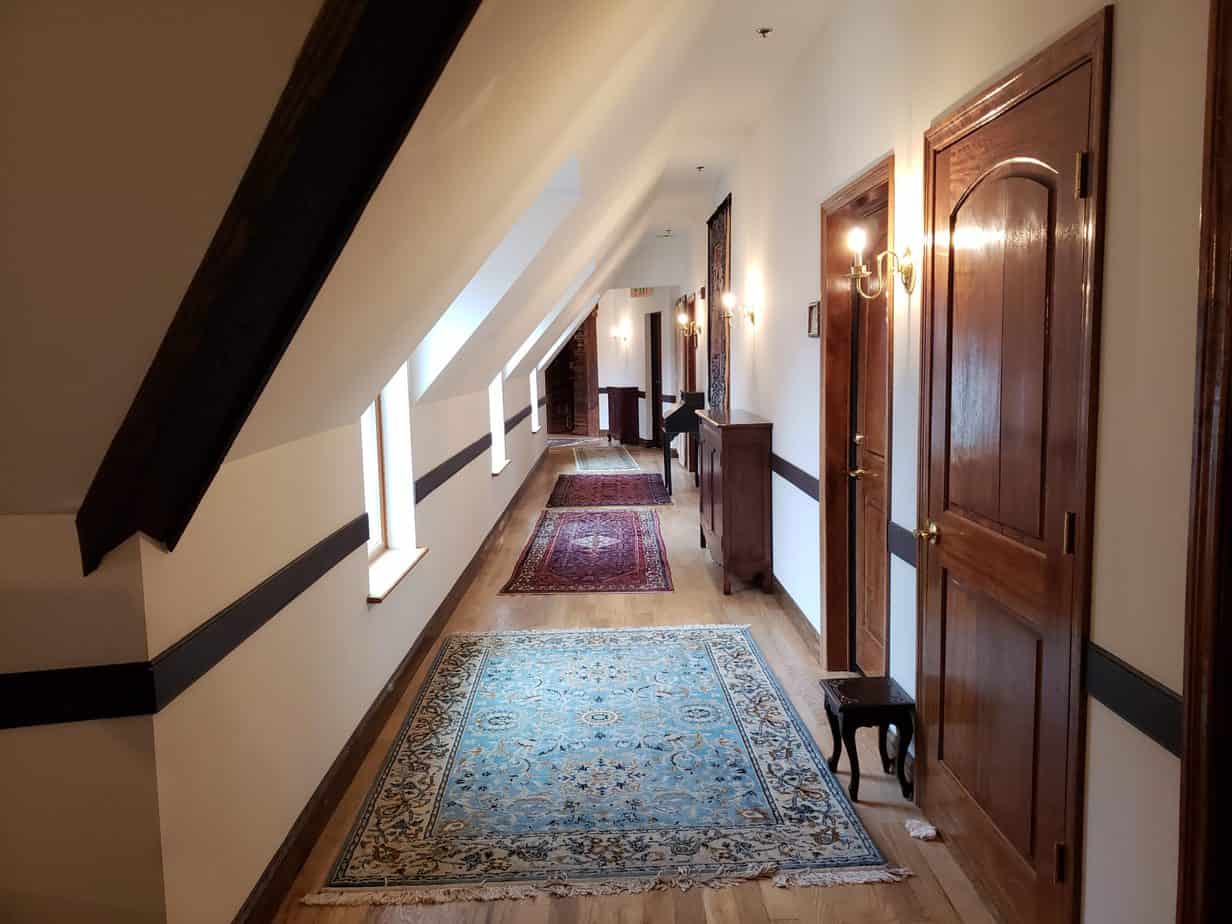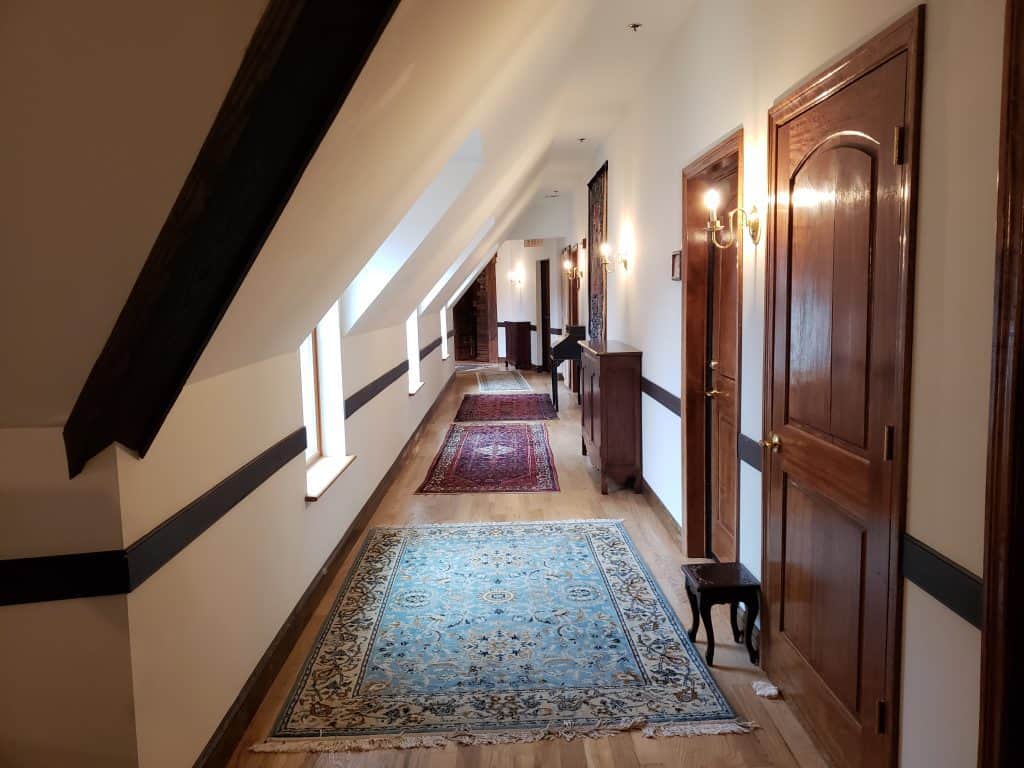 This room is not just a room, it is a two-level suite, and its opulence and glamour are epic. The Venetian Suite is located on the top floor of the inn, and from the moment you arrive you know it's something special. It has its own foyer entryway, enclosed by a pair of heavy iron doors. If you've ever wanted to feel like a princess in a tower, this is a good start.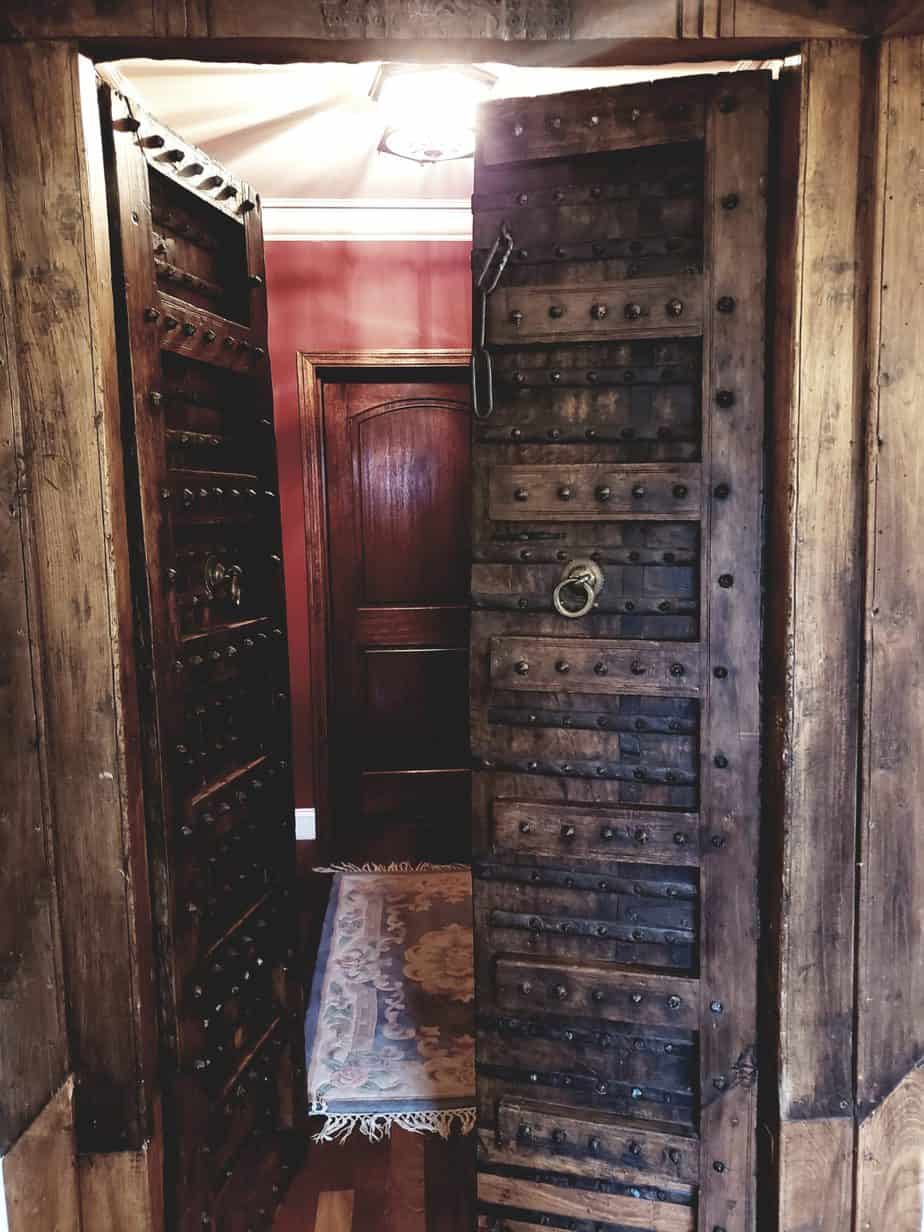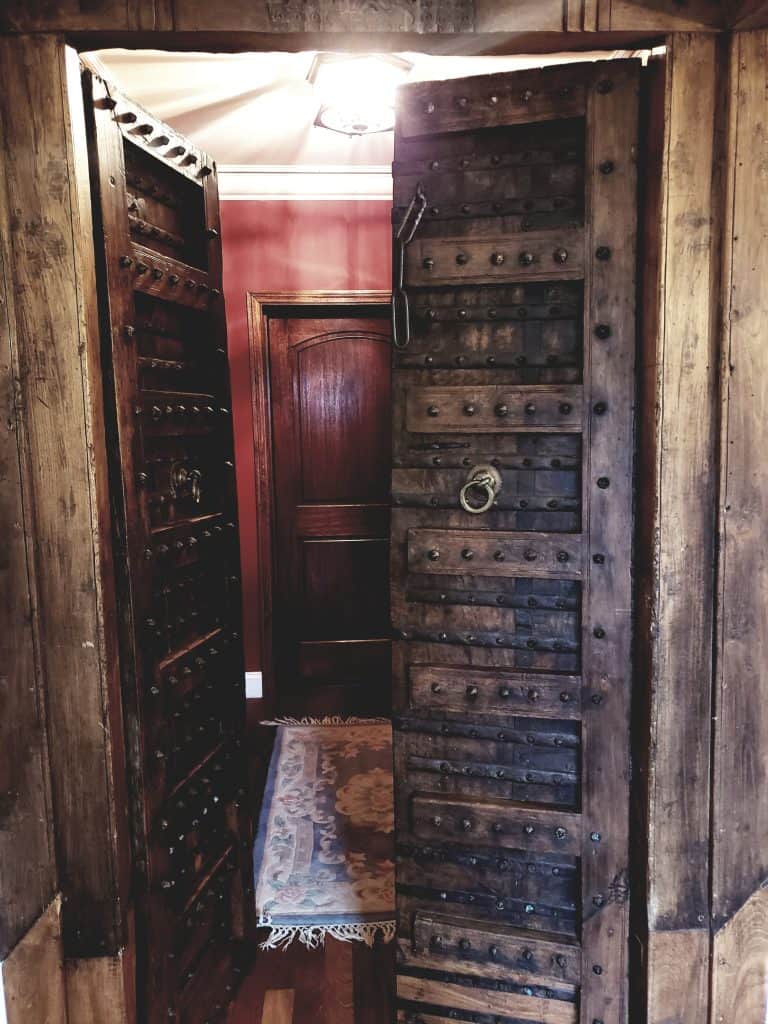 Once inside, you'll be in awe of the deep red wall color, but you'll be quickly distracted by the intriguing art (both antique and not) that adorns the walls. There are eccentric surprise elements everywhere, like this golden angel up in the corner (a romantic Cupid, no doubt).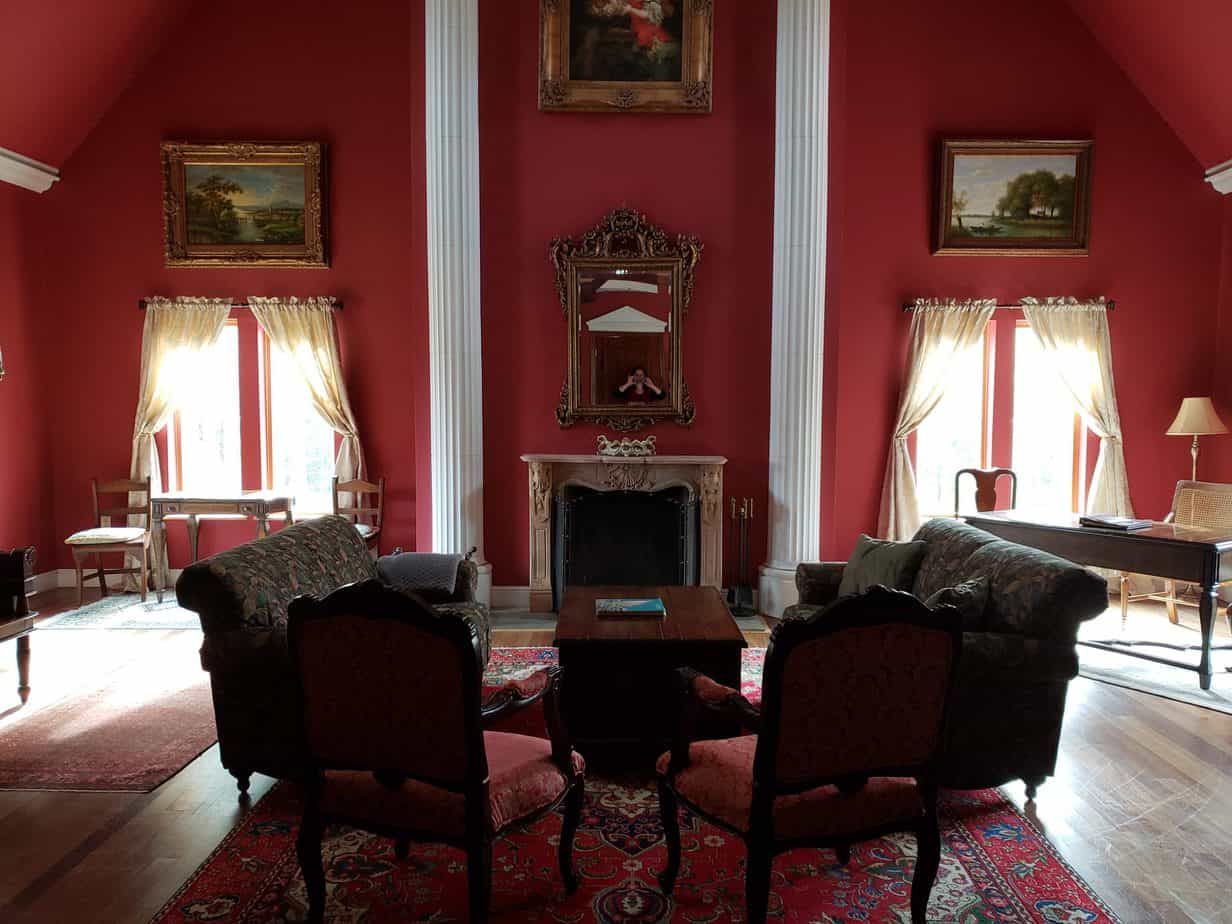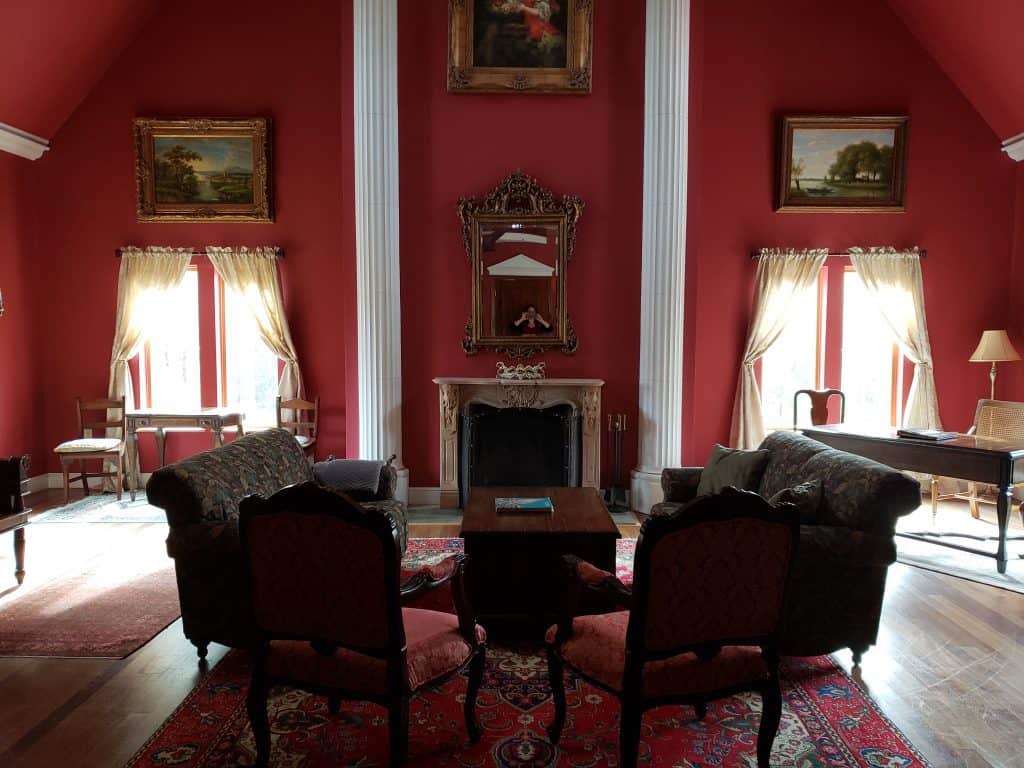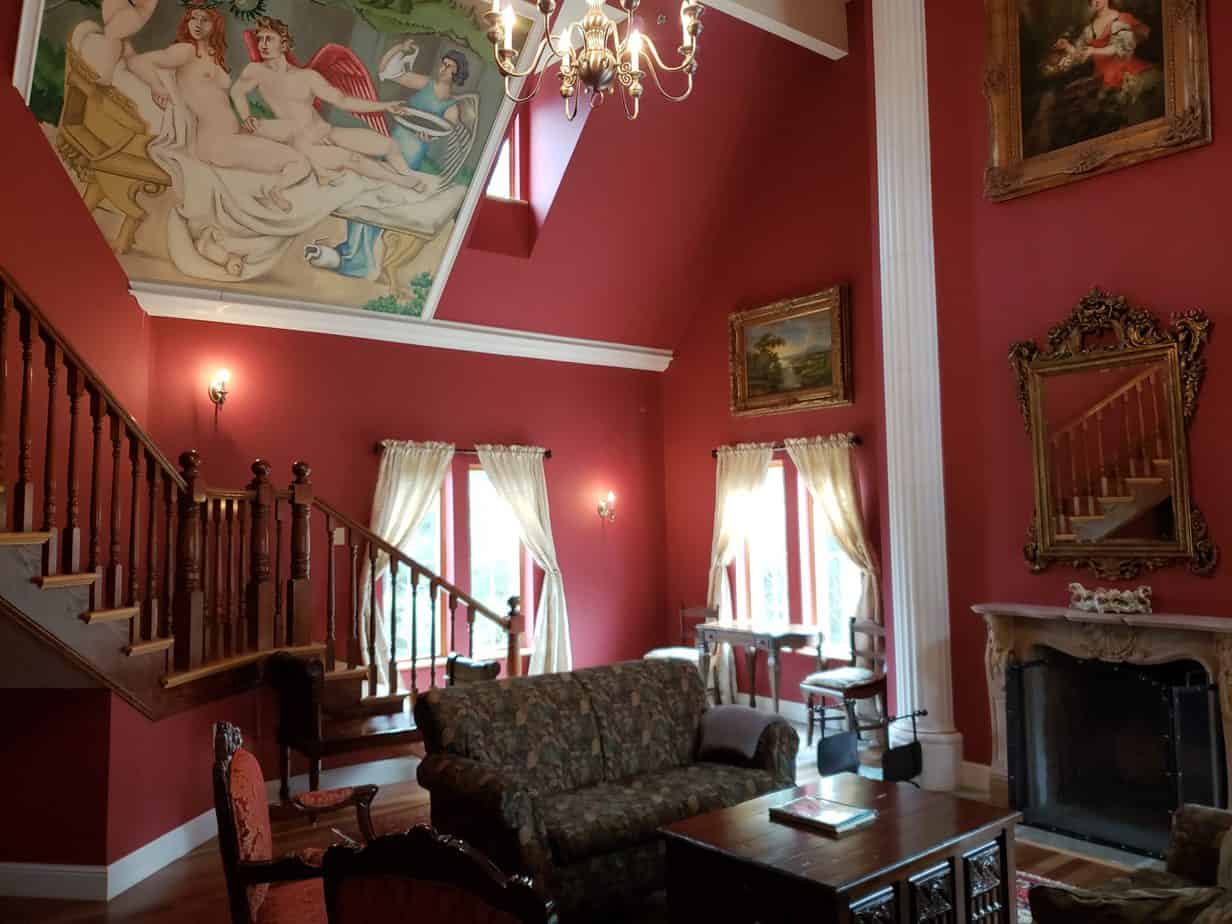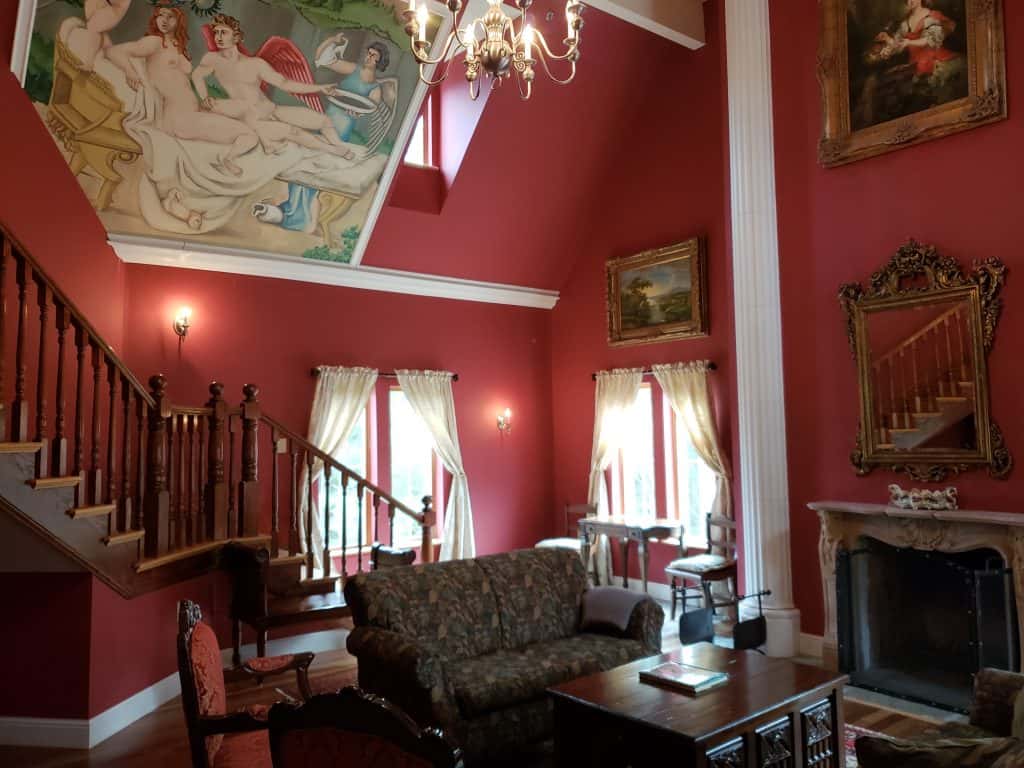 The focal point of the downstairs area is the ornate fireplace, bookended by two Romanesque columns. This is a beautiful room.
Turn to your left and your eyes will be lead up the long sweeping staircase towards the bed chambers. Hiding behind a heavy red velvet curtain, these are indeed bed chambers. It's features like this that make the suite feel like a fairy tale come to life, and what makes it truly romantic. The Venetian Suite is definitely "next-level" when it comes to accommodation, and it is obvious why it is a perfect choice for honeymoons or wedding nights. There's a lot of love and good vibes in there!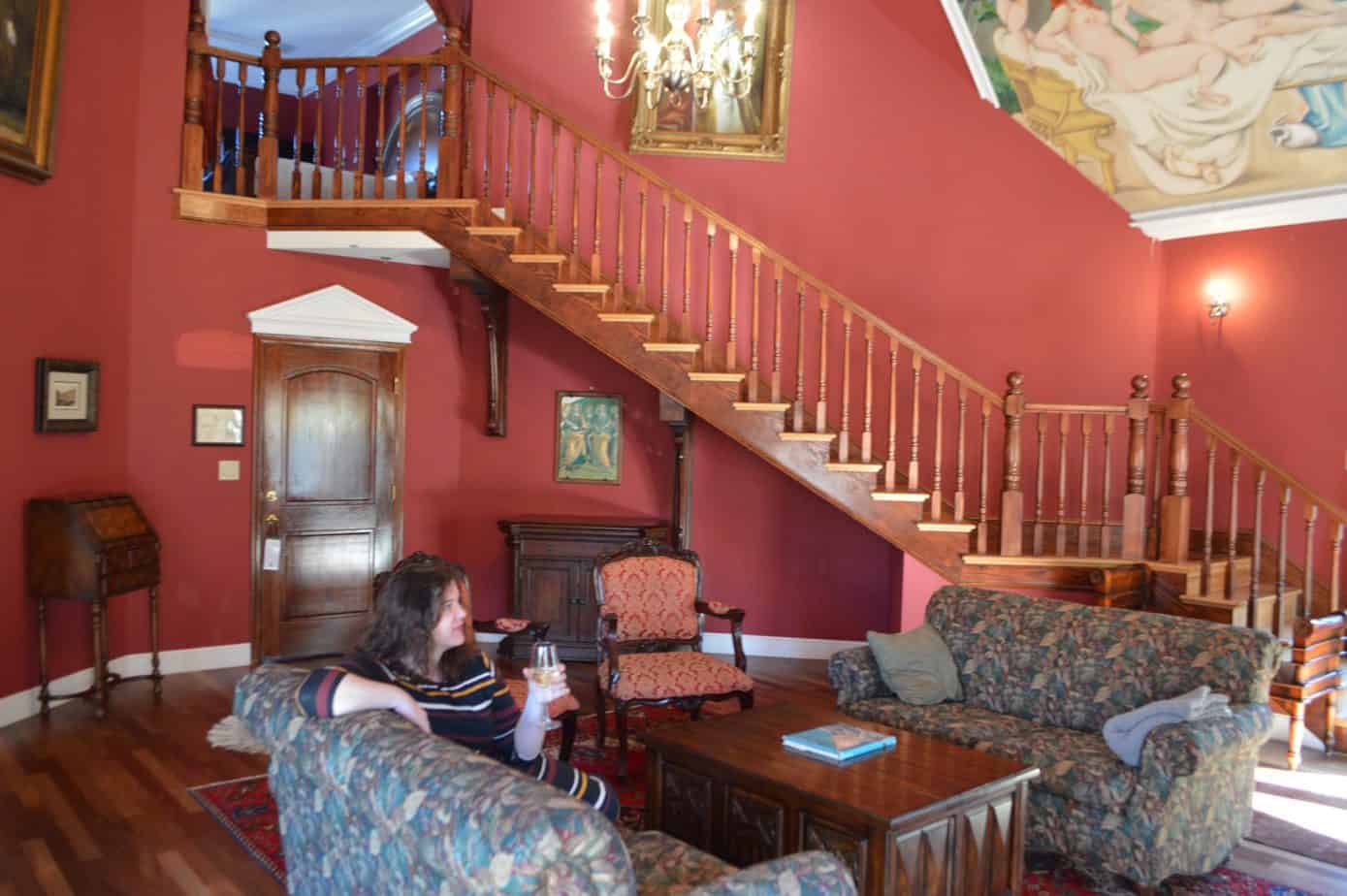 And of course, upstairs is supremely cozy. There's a huge jacuzzi bath where you and your partner can soak among the bubbles, and when you're ready for bed, you're going to fall into that cloudlike mattress with a feeling of pure satisfaction.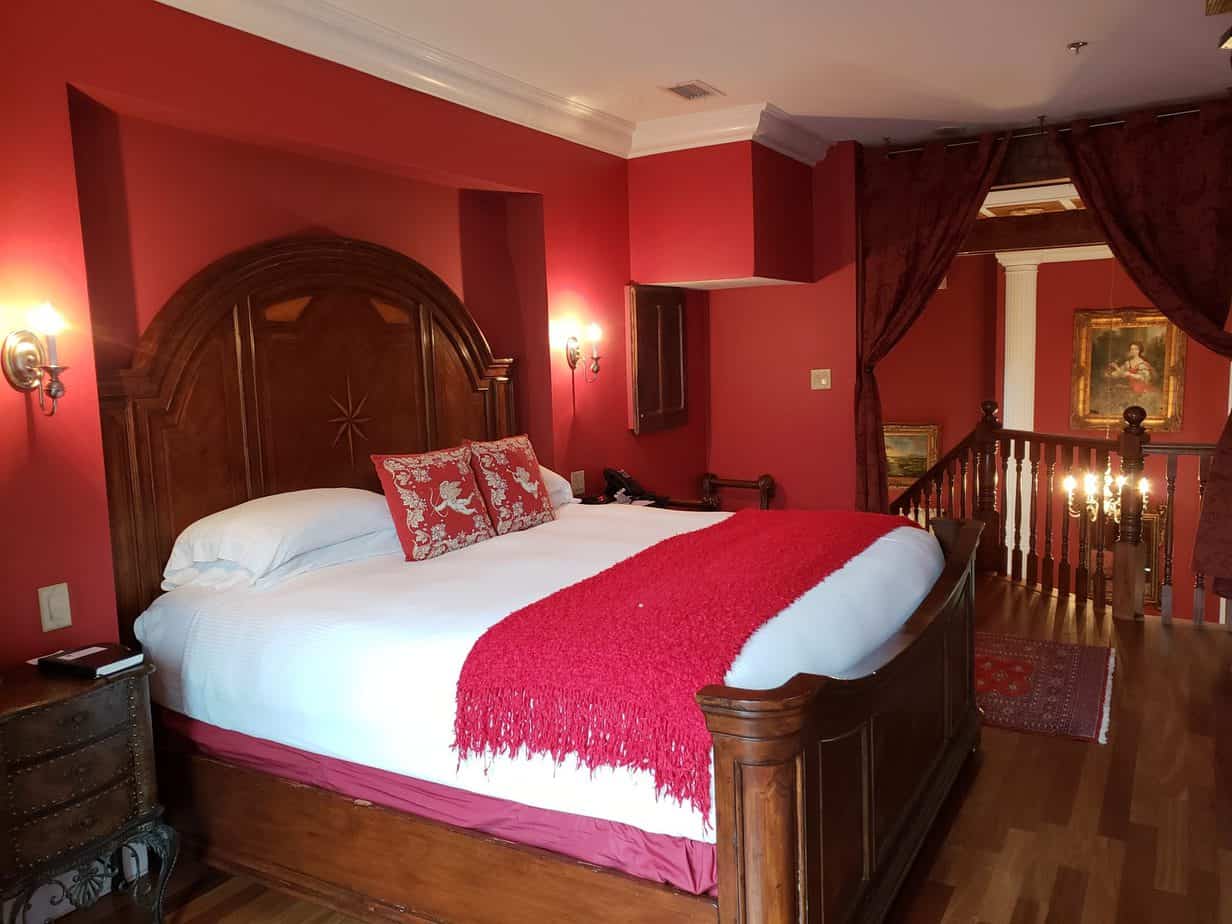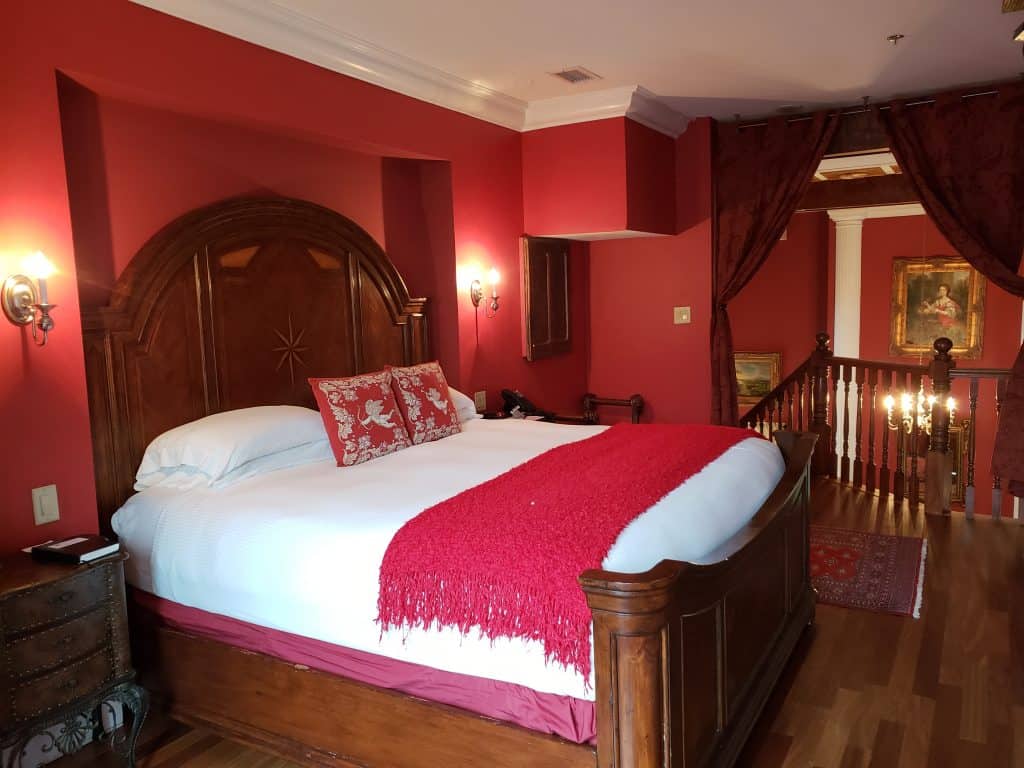 Ultimately, this was a spectacular place to stay and one of the most romantic hotels in Virginia. The staff was friendly, the location is beautiful, and this room is one of the most amazing we've ever stayed in. Check out more about Wedmore Place here.
Our trip to the Greater Williamsburg area was brought to you in partnership with Visit Williamsburg, who sponsored our trip. As always, all opinions are our own and reflect our true experience.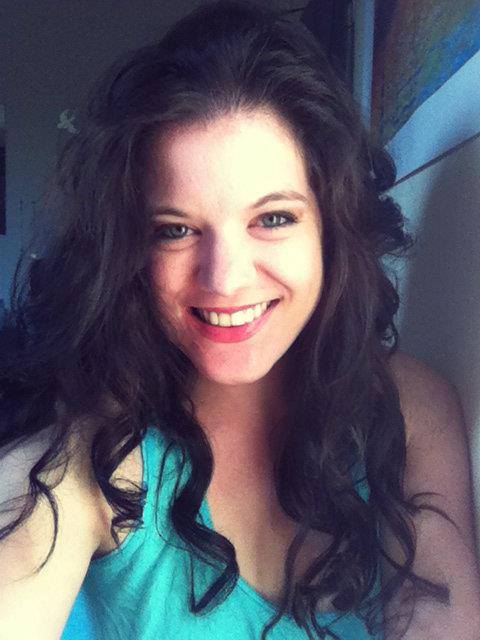 Amy Hartle is the author of Do You Love Me? How To Stop Seeking Reassurance in Relationships, a book on reassurance seeking and relationship anxiety. Both her book and this blog are born of personal experience; Amy shares expert relationship advice from the lessons learned during her own 10+ years with her husband, as well as couples travel tips and romantic getaway recommendations, all gleaned while traveling the world together.