This post may contain affiliate links. Read our disclosure page for full details.
Looking for some of the best coffee shops in Salem, MA? I am an entrepreneur and lover of all things creative, a night owl, writer and caffeine junkie. My morning hasn't begun until I've poured a cup into one of my favorite mugs (…either my black and white "Witch City" mug or the oversized white one that says "drop it like it's hot") and even as I write this at 7:00 pm, I'm sipping coffee.
This is a guest post by Alyse of Things to Do in Salem.
When I am tired of working in my apartment or on location, I love to wander out to a coffee shop. Armed with my laptop and headphones, I enjoy a change of scenery and some caffeine to kick me into gear. Salem, Massachusetts offers a handful of coffee shops, each unique in their own way. When looking for a good java spot to add to my list—aside from good coffee—I look for a few things.
First, of course, is wifi. I need to be able to work remotely and internet is required for that. Second, outlets. Coffee shops with wifi and an abundance of outlets will rank way higher in my mind than those that don't. Comfy tables and chairs that are suitable for a few hours (or more!) of work, bathrooms available to patrons and possibly some snacks or lunch items are also key in my book.
Jaho
My first stop nine times out of ten is Jaho. Located right next to the beautiful wharf at 197 Derby Street, it's a popular pick with the locals. This is a good thing and also a downfall, which I'll get to in a moment. Jaho is structured for people to sit and work, for sure. Half of the cafe is tables and chairs meant for one to two people.
The middle section is long picnic-style length high top tables with several chairs on either side. This is good because it gives you a lot of room for electronics but bad if you're not comfortable sharing common space with someone you don't necessarily know.
The section on the other side of the cafe contains oversized chairs and more seating though that section (in my opinion) is less conducive to working.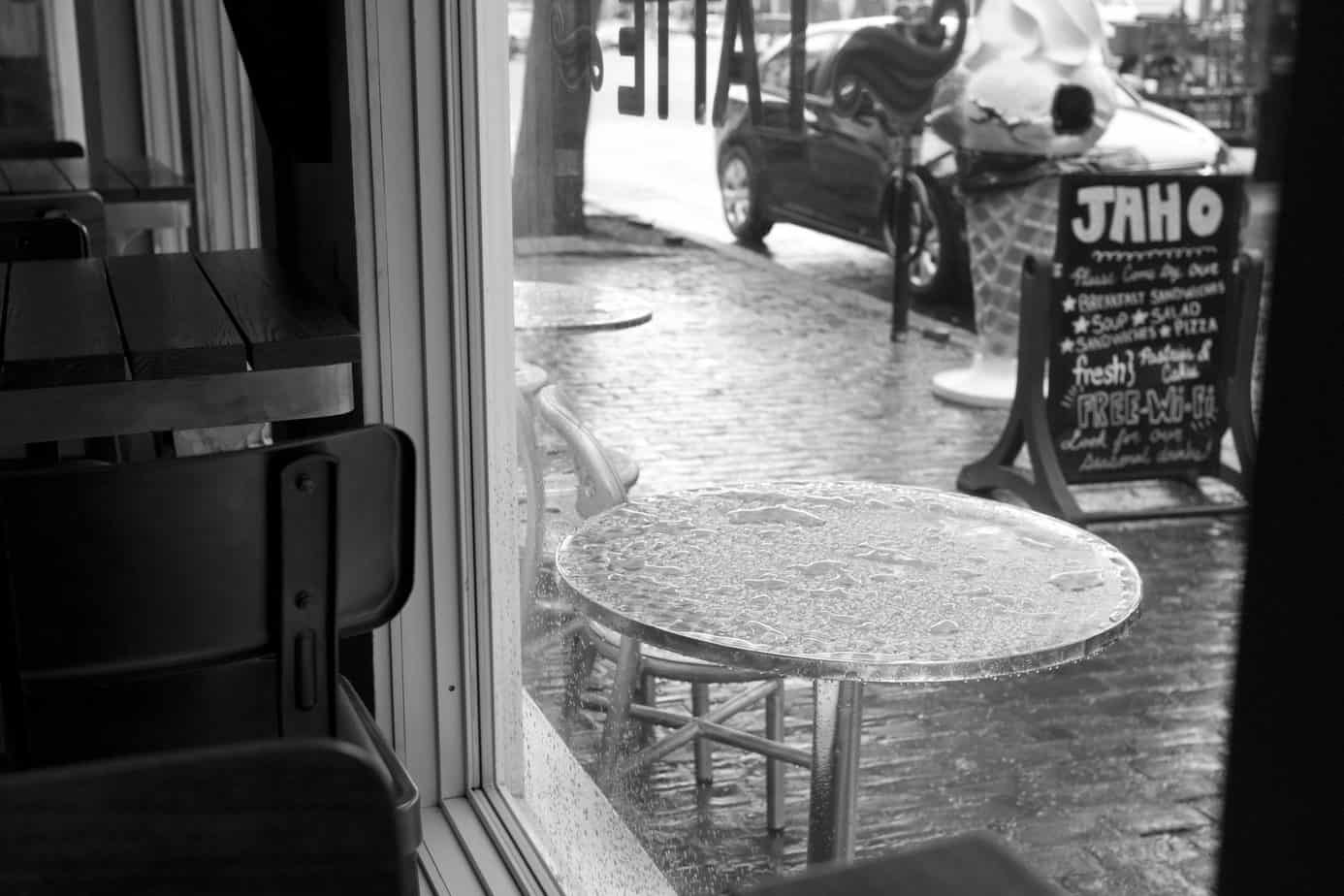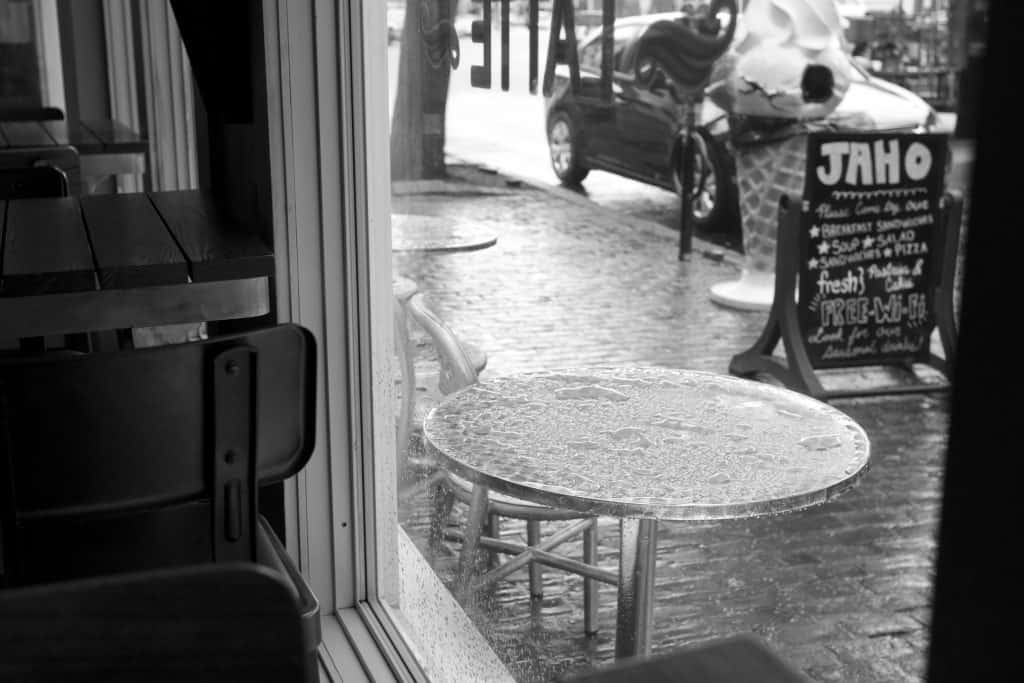 There are enough outlets to go around, bathrooms available and a full menu of sandwiches, gelato, coffee, tea, bubble tea, even wine and beer!! My favorites are the tuna sandwich, the croissant, Hanoi iced coffee and hot chocolate.
Wifi is medium in terms of signal strength and does require you log in via a social media network or with an email address though it's free.
Now, the drawback of it being so approved by locals is…it's busy. At many points of the day you might have to share a longer table as mentioned previously with a few strangers or there might not even be an open spot. This also means Jaho is noisy, so headphones are a must if you're unable to focus with background chatter.
The second drawback I might mention is the pricing. Jaho is, in my opinion, definitely overpriced. Does that stop me from going there? Nope. However, it's worth a note that it isn't budget friendly.
Once you've spent some time there typing away, a quick walk right up the road to Brodie's Seaport for a burger is a good option, if you're hungry. I really like the New England clam chowder there too!
If you'd rather do some exploring, the House of the Seven Gables is a quick walk down the road the other direction as well as shopping along the Pickering Wharf.
Brew Box
Brew Box is the newest coffee shop in Salem and they were welcomed warmly. Tucked into a little spot at 131 Essex Street they fit right in. Upon entering, the first thing to catch your eye will likely be the grey damask patterned wallpaper on one side. It's really pretty and works with the overall vibe.
Against that wall is a narrow ledge with some high top stools to briefly stop at if you need to gather your things or check your phone before heading out again. The service is always quick and it's an easy in/out place. Now, Brew Box goes against the biggest items I look for when picking a coffee spot. They don't really have tables or chairs and aren't set up for those who want to camp out and work for awhile. However, I still included them in this list because I feel like what they offer is really good,unique and makes up for it as long as you're only looking to grab coffee on the go.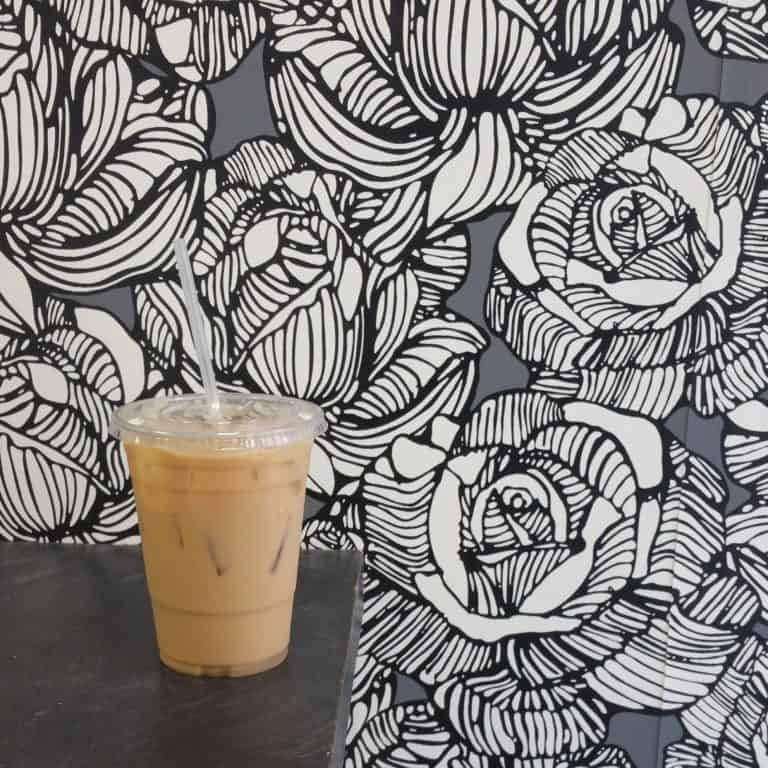 One of the unique things Brew Box does that I have yet to see anywhere else is called "cereal milk". You can sweeten your drink with milk that has been filtered through cereal. Literally just as it sounds.
Keep an eye on the specials board to the left when you enter to see what the current flavor is! My favorite items on the menu are the iced coffee, the breakfast items and the grilled cheese.
Once you've grabbed your goodies from Brew Box it's an easy hop onto the Salem Trolley from there. This is a good option for sightseeing or taking a break from walking if your feet are tired. You're also right up the street from the Peabody Essex Museum which is wonderful, the Salem Common and shopping in the pedestrian mall area.
Right down the street is the Olde Main Street Pub which has a nice little bar inside and delicious food if it's around dinner time. A walk to Brew Box after your meal is a nice end to the night if you ask me!
Front Street Coffeehouse
Last stop is Front Street Coffeehouse. Tucked in behind the Old Town Hall at 20 Front Street it's in a gorgeous area near Artists'Row. Much like Jaho, it's well set up for hanging out at the tables and getting some work done. There is a restroom for guests, a menu of lunch and snack food and they support many businesses in the area by using local vendors.
Loc al artwork can often be found on the walls and the vibe is very comfortable and relaxed. There are many tables and chairs and a coffee prep station in a lower section and you order and pick up at the top of a few stairs, a bit higher up inside the cafe.
Their menu includes many unique items like Milky Way iced coffee which is delicious, however my favorite is probably the iced tea with lemon and honey. Such a simple, basic pick but I love it from Front Street. Front Street is well loved, so it's often a little crowded, especially around peak times (before work, etc.) and can be noisy. Like Jaho, bring headphones if you're easily bothered by background noises while working.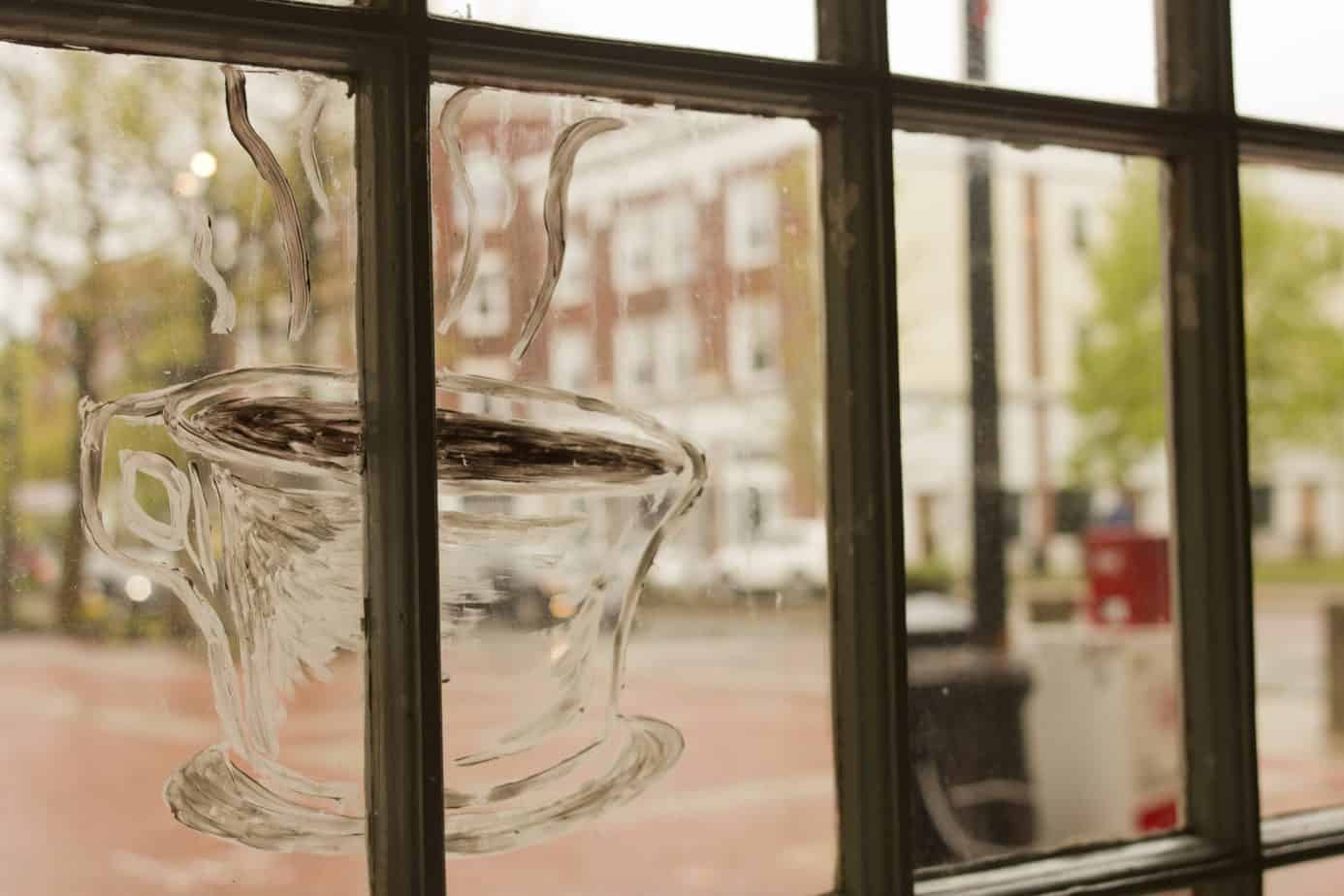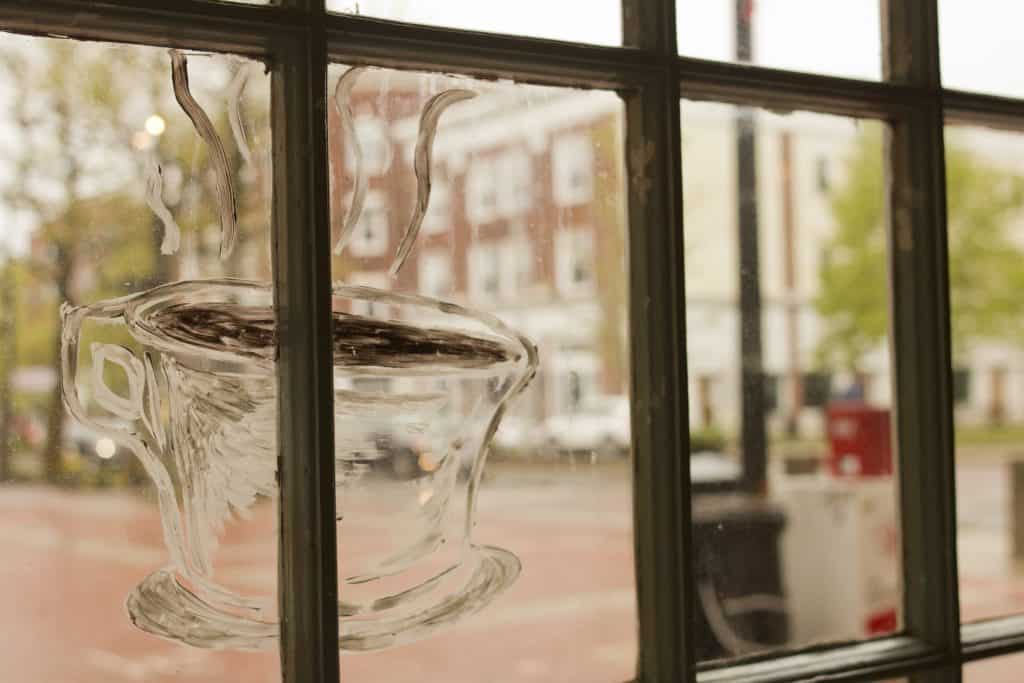 Right across the area behind the Old Town Hall is the backside of Goodnight Fatty. If you' re in the area on a Friday or a Saturday night you should definitely follow the smell of the delicious cookies they're slinging and grab some once you're done at Front Street.
The coffee shop closes at 6:00 and Goodnight Fatty opens their doors at 7:00 but at least you'll beat the lines this way! You could browse the Artists Row area in the meanwhile, where an arts festival is currently happening in summer 2018.
Salem offers other options besides these three but these are the ones you'll most likely find me. If you happen to see a red head with glasses blogging about events in the witch city, be sure to say hi!
---
Author Bio: Alyse Grimm is a 32-year-old Pacific Northwest native who now resides in beautiful New England. After first visiting Salem, MA roughly 10 years ago, she fell in love with the old town and has been frequenting the Witch City ever since. Things To Do In Salem came about as a result of wanting to help visitors get the most out of their trip to Salem and keep up to date with events, year round. Outside of covering the city's happenings Alyse is an avid reader, writer, artist and coffee drinker.
---