This post may contain affiliate links. Read our disclosure page for full details.
What are the best things about being married?
It's likely no secret that we love marriage. After all, we're spending our lives writing about it!
But I know we're not the only ones.
I decided to ask some of our friends what they considered the best parts of marriage. Below, you'll find their responses. These range from deep and serious to lighthearted and funny. But they all share the message that marriage has many benefits.
I hope this article serves as a reminder of why marriage is awesome, and maybe can even be a piece of encouragement when you're struggling in your own marriage.
The shared journey
"Disclaimer: you don't need to be "married" to have any of these things minus the government benefits. And if you're a spiritual person in ANY way I feel it's an important part of your journey as a couple. That being said……the shared journey. The building of memories together, the partnership. Your success is their success, theirs is yours. Having a "family" even if it's just the two of you. Major life events are honored and celebrated always. Sex and intimacy on tap. In case of emergency person. Support in all ways. Always having your best friend and biggest fan around to cheer you on and encourage your dreams. The knowledge that someone else is wanting you as much as you are them." –Krista, 38
"My first instinct was to say something sentimental like, 'I get to hang out with my best friend every day.' But then my mind went to, 'I enjoy having someone to cook for, and with.'" – John, 40
"We will be 50 years this October. Having a dependable, honest friend. It's not unlike any dependable, honest friend only that we formalized it in 1970." – Allan, 72
"There's a lot of great things about being married.
I love having both a partner and a partner in crime.
We encourage each other to do better, and we encourage each other to relax and enjoy this life.
We enjoy things together far more than we would enjoy them alone.
We balance each other out.
We learn from each other.
We make each other laugh, and help each other laugh at ourselves.
We make each other into far, far better people. Neither one of us would have accomplished the successes we've accomplished without the other." – Scott, 39
Someone who knows you better than anyone
"Knowing you have someone who knows all of you and still is willing to stick around." – Jamie, 46
"The best thing about being married is that you can be your true self no matter what. A happy partnership means respect and encouragement to always be who you really are. No masks, no pretense. Marriage is about acceptance, understanding and help getting over previous emotional baggage." – Cory, 30
"Not worrying about being judged, and getting to be completely vulnerable/yourself around your spouse. There is way less drama." – Matt, 34
"Waking up with my best friend every morning knowing that, even if she doesn't always like me, she will always love me." – Ed, 48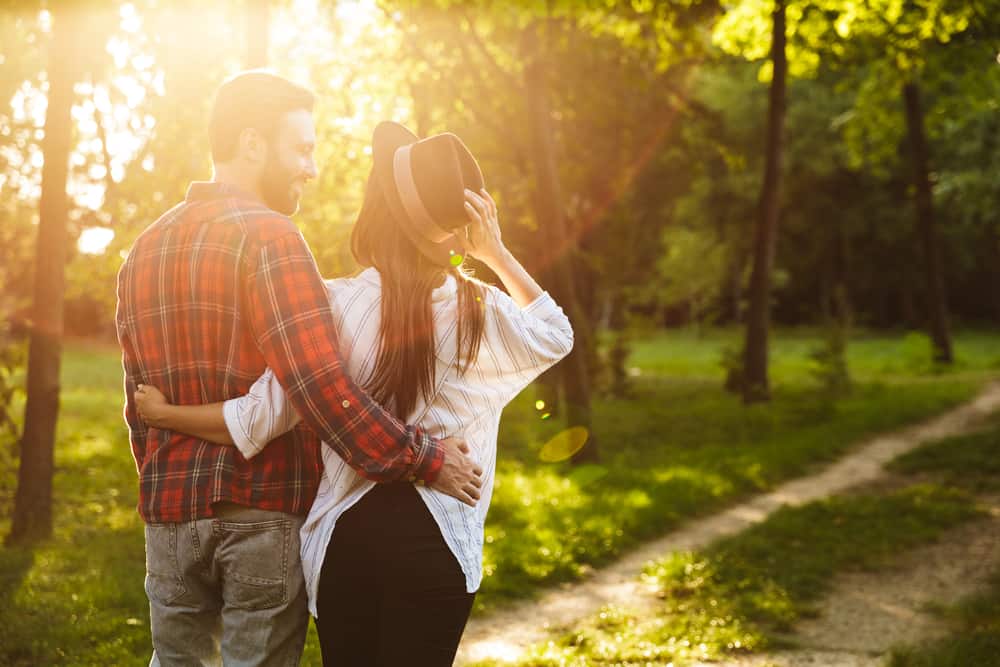 The partnership – for the good, the bad, and the boring
The partnership – friendship, marriage, and being teammates at life. – Meg, 33
"My favorite part of marriage is having a sleepover every single night. There is nothing better than cozy PJs, snacks, and cuddling up to watch TV on the couch with your favorite person in the world. That feeling of homey, comfortable, nostalgic familiarity perfectly encapsulates marriage to me." – Lia, 30
"One of the highlights of marriage life is having a partner to strategize life with. We plan out our days, weeks, months years, even decades, knowing that we always have each others back and will always be there for each other." – Danny, 31
The best part is having a helper, and being a helper in return. I love having a default person to ask for support or, well, manual labor when I need it, haha! I in return feel good knowing he calls on me when he needs help too. –Eileen, 34
Having someone by your side that not only celebrates the wins, but also fights alongside you for the lows. – Christina, 33
A respectable excuse to get out of things: "that sounds good but let me check with my husband!" 🤣 (I'm serious) – Kate, 35
"The best part about being married is always having someone to have your back, to share inside jokes with, to support eachother through highs and lows. Always knowing I'm supported and part of a partnership gives me courage to pursue things I otherwise may have been afraid to do." – Allison, 30
"Knowing you've always got someone who is on your side." – Carl, 38
"The best part about being married is having a partner in life for all things, good and bad, big and little. I don't have to face hardship alone, nor do I have to celebrate alone. While I'm blessed with supportive friends and family, my spouse is always both my number 1 fan and my best teammate." – Brita, 32
"For me, after 13 years and no marriage (we never went to the church as we don't believe in that but live as if we were married) , one of the best things is to know that someone has your back, no matter what happens. I have a chronic condition which put me in bed for weeks a few years back, and his attitude made all the difference. Can't thank him enough. On the other hand, he knows he can count on me for whatever he needs." – Inma, 36
"You've got your person. The person who charters an ambulance so you can escape to a better medical clinic. The person whose love language is making your dinner every night for decades. The person who cleans up your vomit. The person who will travel to the ends of the earth or sit on the couch eating ice cream with you and call it the greatest adventure of their life." – Betsy, 66
"Having a person who makes me laugh and makes me try to be better at life… better with money, better dad, better with eating, making me work on living longer and being healthier." – Aldo, 39
Someone to share hobbies and memories with
Having someone to share passions, such as dancing tango, with. especially during lockdown having my husband to dance with kept me sane. – Cristina, 39
"The best thing about being married is to be able to share hopes, dreams, challenges, and experiences together with the love of your life, and knowing that no matter what, you'll be supported in doing so." – Kat, 29
"Trying new things together. Growing new interests and safety in one another." – Michelle, 40
"Being with my best friend all of the time! I feel like we truly were meant to meet each other and get married. He pushes me to do things I like to do but am sometimes afraid of (like traveling to far places). It's awesome watching him be a dad to our daughter, too. I always knew he would be a great parent, but seeing him interact with her (and realizing that he is definitely the "fun one") makes me so happy." – Alyssa, 34
"Having someone tell me what I like and what I don't like." – Will, 31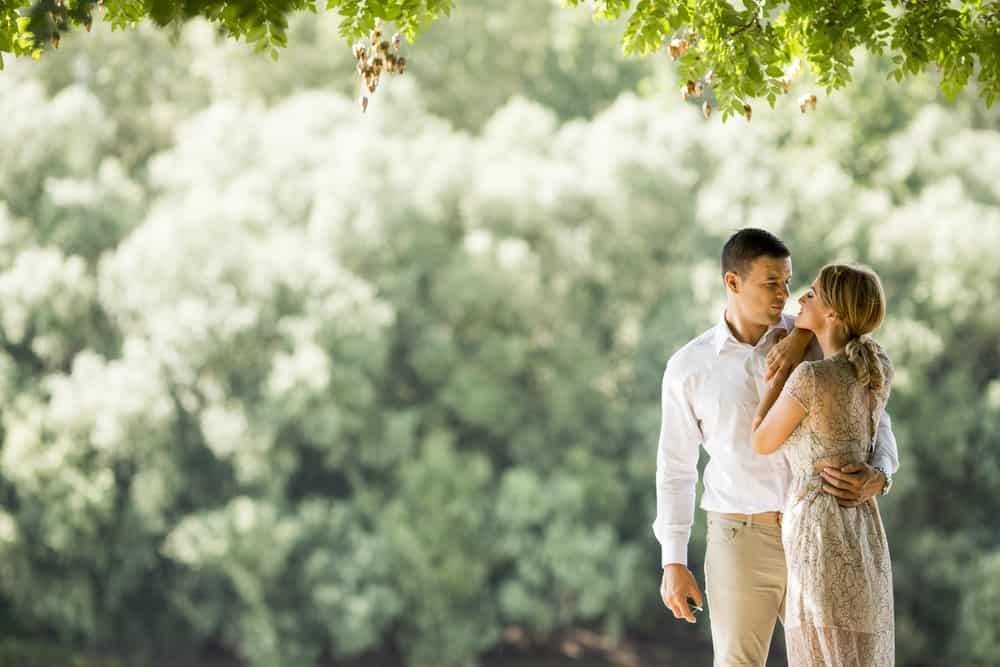 Laughing together
"The best thing about being married is to be able to be silly! It goes beyond being yourself. Together, we can laugh so much about the most ridiculous things that most of the time, make no sense to others!" –Bruna, 28
Just "being"
"Someone you can just "be" with, nothing special, don't have to get dressed up, nothing special planned, just exist and be in harmony."- Melody, 51
"The best thing about being married: Knowing you never have to "win" someone to you again…but still wanting to, day after day." -Steve, 53
Complementary skills
"Complementing skillsets. He cooks, I eat. I plan, he turns up." – Gemma, 35
---
What is your favorite part of marriage?
---
You might also like:
---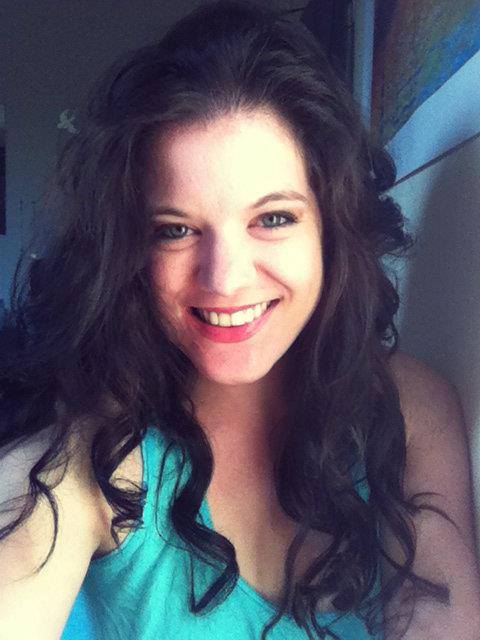 Amy Hartle is the author of Do You Love Me? How To Stop Seeking Reassurance in Relationships, a book on reassurance seeking and relationship anxiety. Both her book and this blog are born of personal experience; Amy shares expert relationship advice from the lessons learned during her own 10+ years with her husband, as well as couples travel tips and romantic getaway recommendations, all gleaned while traveling the world together.