This post may contain affiliate links. Read our disclosure page for full details.
This is a guest post from Lauren and Darren of Far Am A Gan.
Whether it's a whirlwind romance for a week or two or a full blown love affair (honeymoon in New Zealand, anyone?), New Zealand will steal your heart from the minute you arrive. From strolling through acres of vineyards hand in hand to hunting down waterfalls and wishing stars, here's our top picks of the most romantic things to do in New Zealand.
Stargazing
Literally, an unmissable experience as regardless of where you end up in New Zealand as soon as the sun disappears the sky transforms into the most stunning array of constellations. For guaranteed star gazing, New Zealand holds the world's largest dark sky reserve, the Aoraki Mackenzie Dark Sky Reserve. An astonishing 4300sq km area situated in the Mackenzie Basin of the South Island. Aoraki Mt Cook National Park and the villages of Twizel, Tekapo and Mt Cook are ideal spots to snuggle up with a blanket and make your wish under a meteor shower.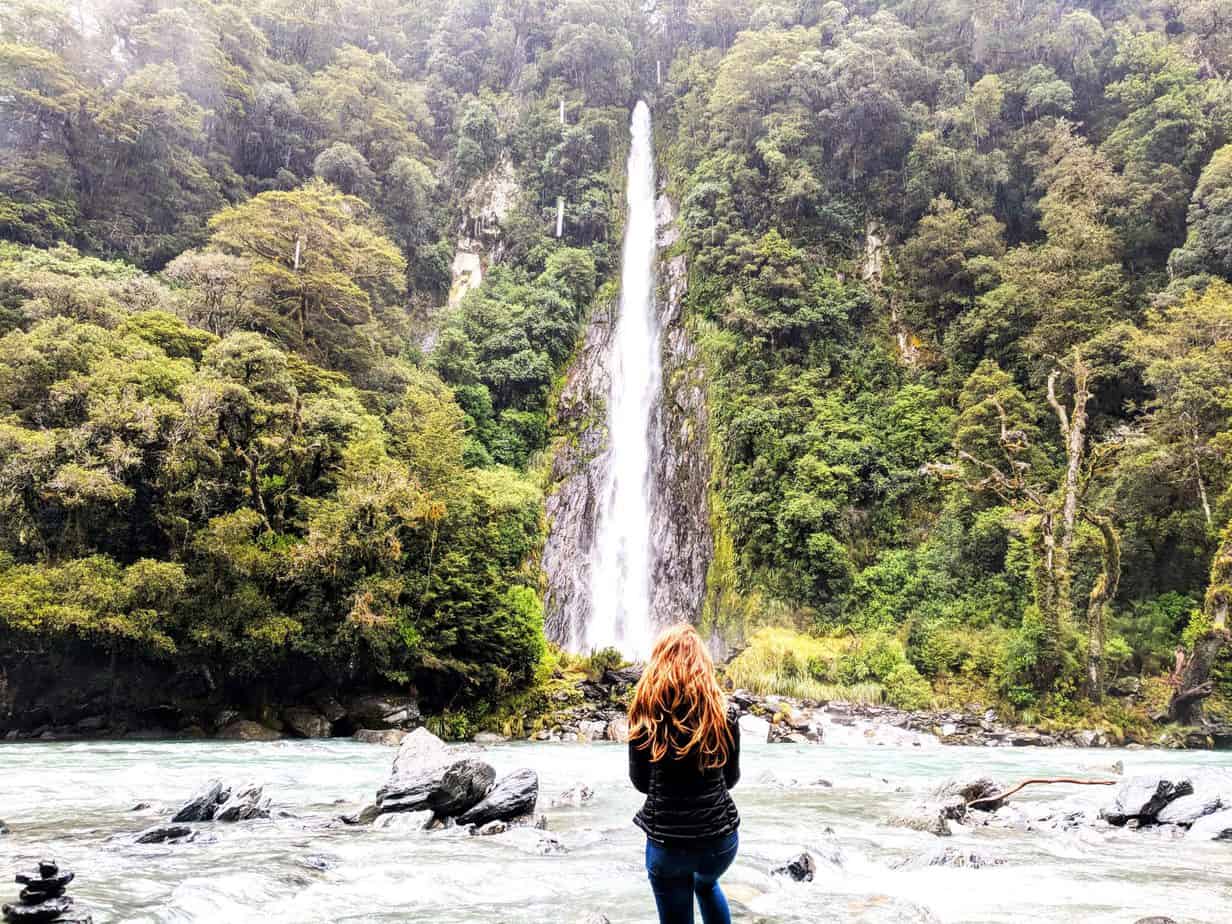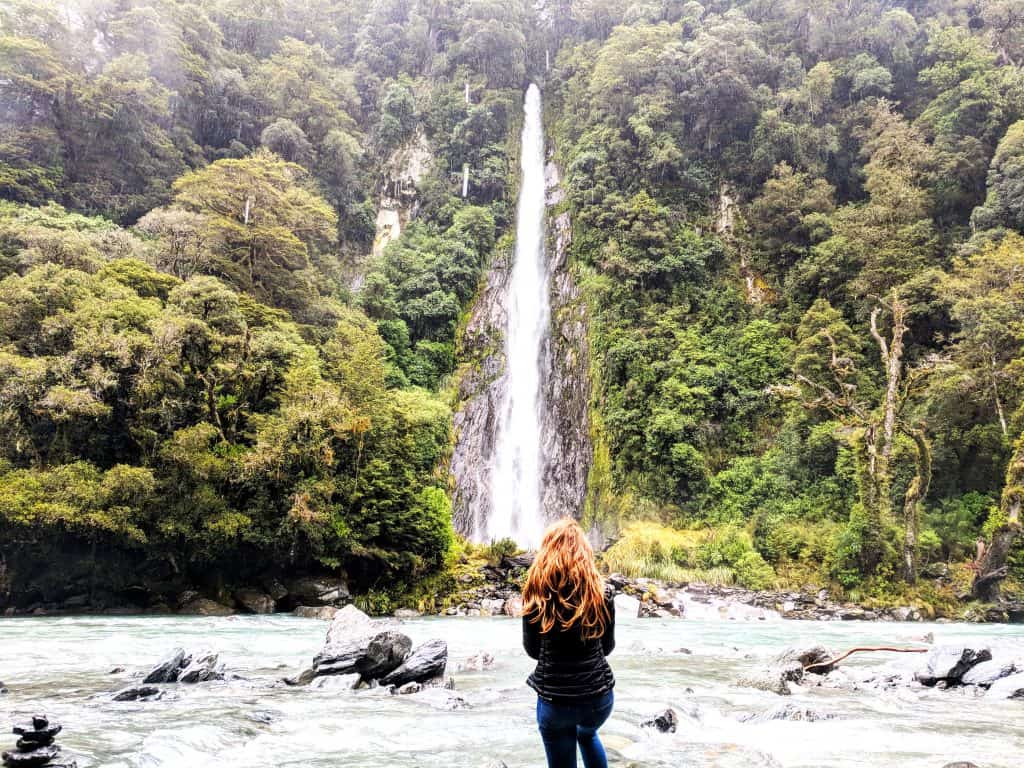 Go chasing waterfalls
Nothing is more attractive and guaranteed to provoke a giggle or two than a cheap waterproof poncho and in New Zealand you will definitely need one. However, be grateful for all that rain as it produces hundreds of mesmerising waterfalls dotted all over the islands. Arguably, the most magical being in the Milford Sound region – best viewed from a tranquil cruise, many of which even provide a picnic as part of your ticket! Other favourites include Huka Falls near Lake Taupo, Devils Punchbowl Falls or Thunder Creek Falls.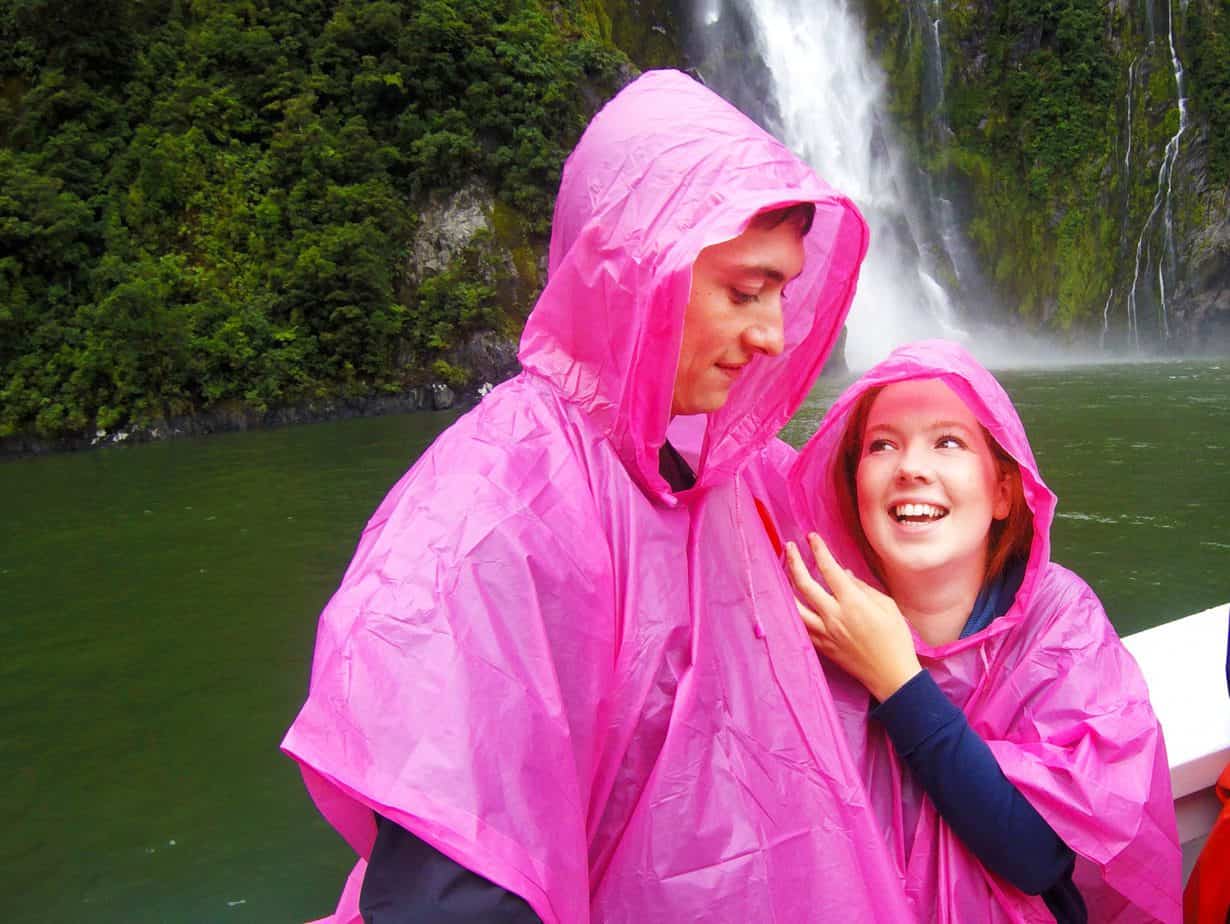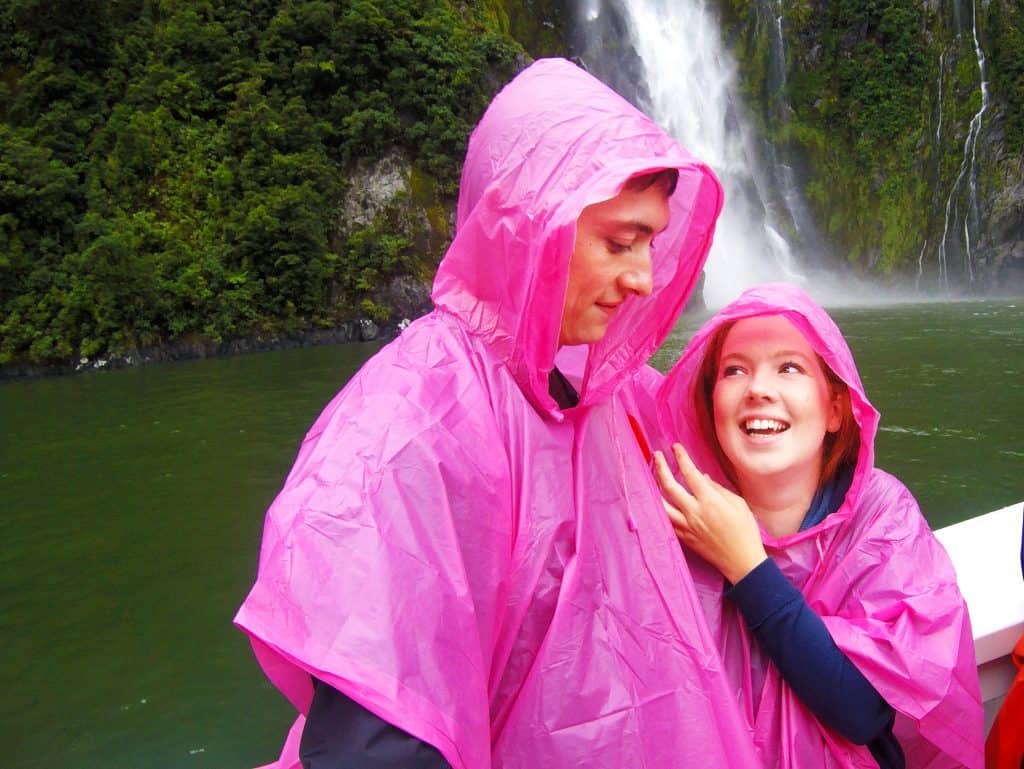 Hire a campervan
To really embrace New Zealand's enchanting scenery hire a campervan with your significant other. Nothing is more romantic than falling asleep under the stars then waking up to a stunning sunrise on the shores of one of New Zealand's many lakes. No WiFi and no pesky check out times – simply you, your other half and endless memories to be made.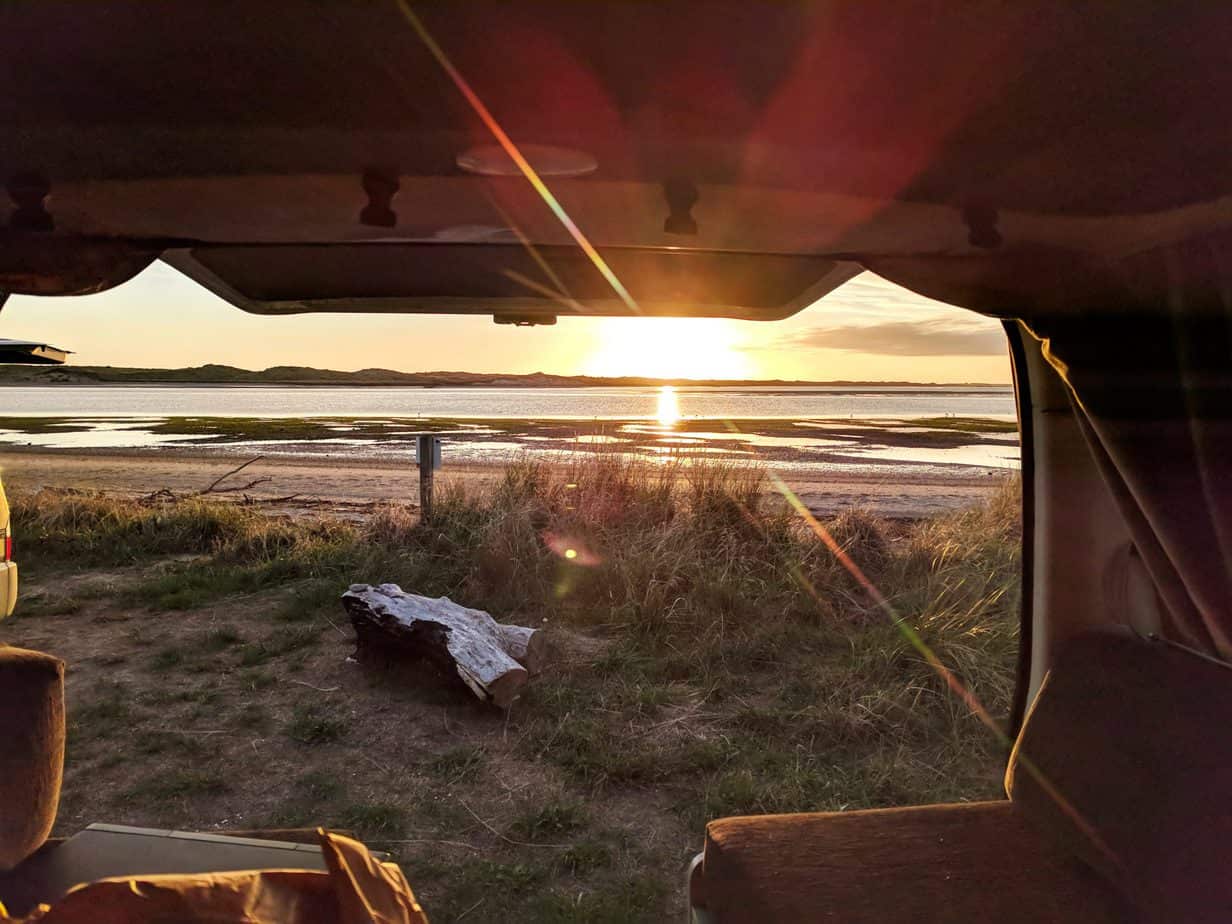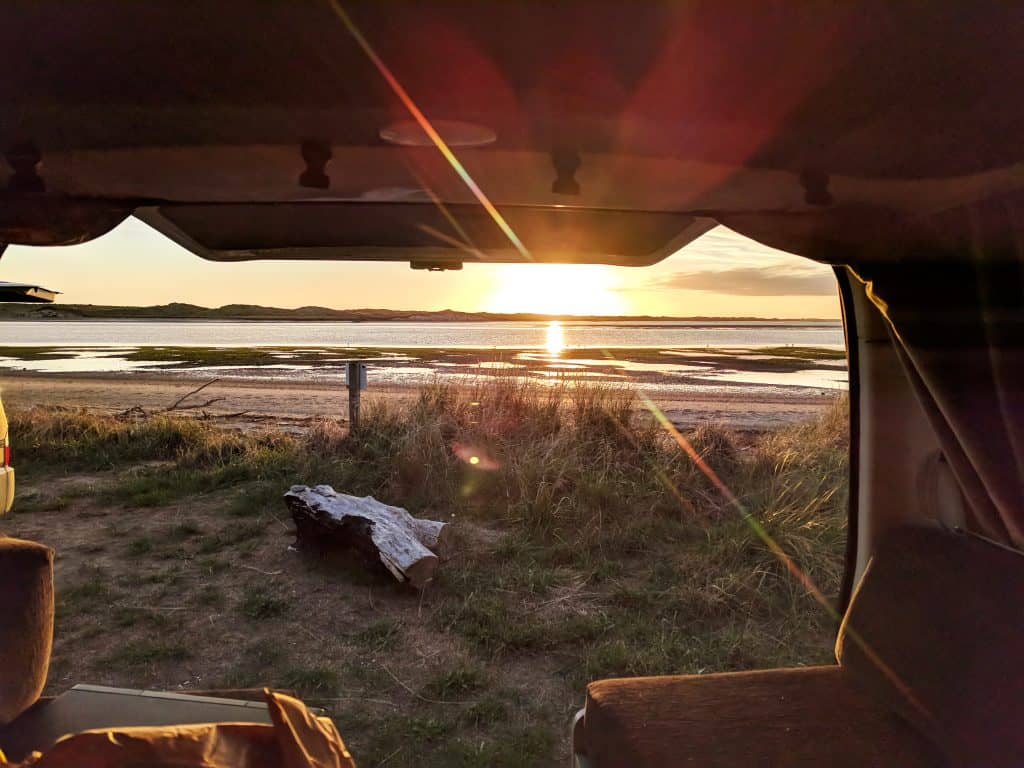 Visit a glow worm cave
Surrounding yourself by hundreds of these twinkling creatures mimicking constellations will make you feel as if you've stepped into a Disney film. The Waitomo caves are the most popular organised tour, where your guide will take through an incredible cave system to witness these fascinating creatures in full glory. Or grab a flask of hot chocolate and head for an evening of exploring on your own, as many forests transform into glow worm grottos when the sun goes down. Popular free glow worm spots include Minnehaha Walk in Fox Glacier and Hokitika Glow Worm Dell.
Kayak through Abel Tasman National Park
No better way to truly test your teamwork than sharing a double kayak through the turquoise waves of Abel Tasman National Park. To some, nothing is more romantic than admiring the abundance of wildlife surrounded by sea with their loved one paddling alongside. To others (like us) who are partial to boating fails like our Lake Bled incident, the idea of kayaking is terrifying. However, we challenge you to try it – the views of Split Apple Rock and possible dolphin sightings will make the sore arms (and potential squabbles) so worth it!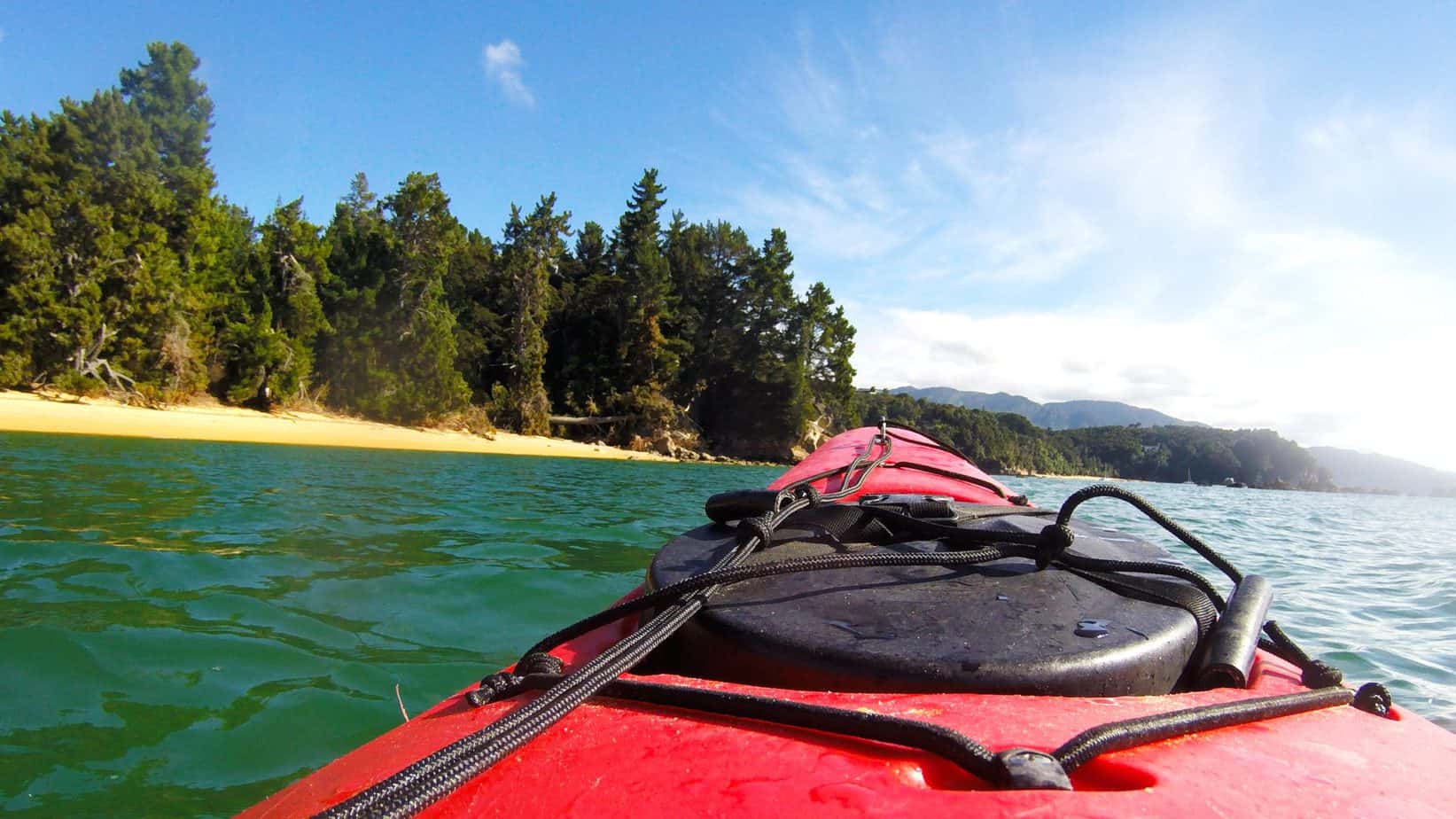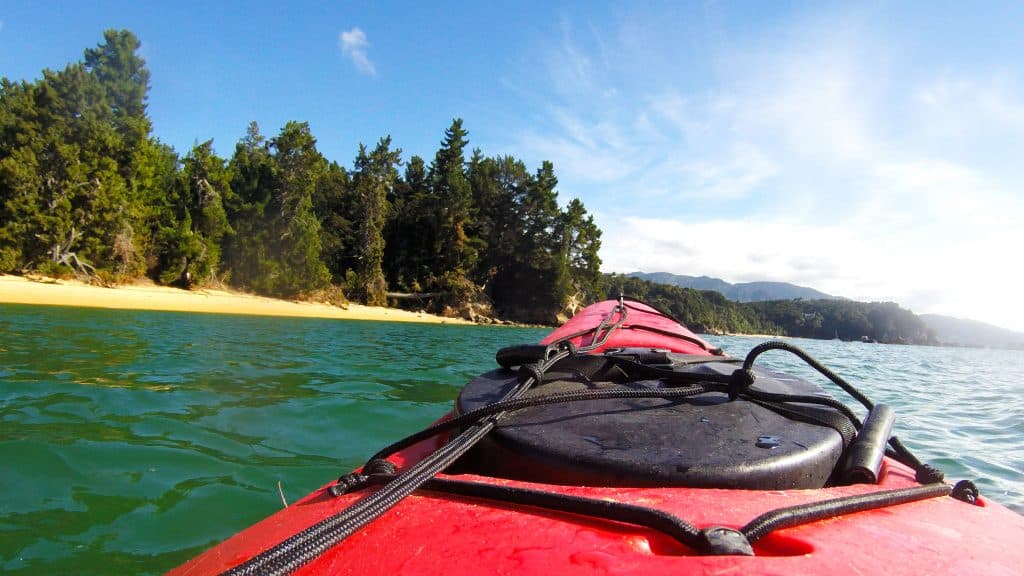 Wine tasting
Whether you only have time for a quick fling of just one blissful afternoon or you're on a dedicated Pinot pilgrimage you cannot leave New Zealand without falling head over heals with wine country. The Classic New Zealand Wine Trail leads from Hawkes Bay in the North to Marlborough in the South – inviting you to over 120 cellar doors and enticing vineyard restaurants to indulge together. For a unique twist on a typical tasting opt for the Around the Basin bike tour. Leaving from Queenstown, it is a 15-20km trail of up to 8 wineries – depending how many you can fit in before 4pm and how much
wine you sample! You can even stay on a vineyard for free through Workaway. In exchange for a few hours grape picking you are rewarded with free accommodation and food. Read about our Workaway advice here.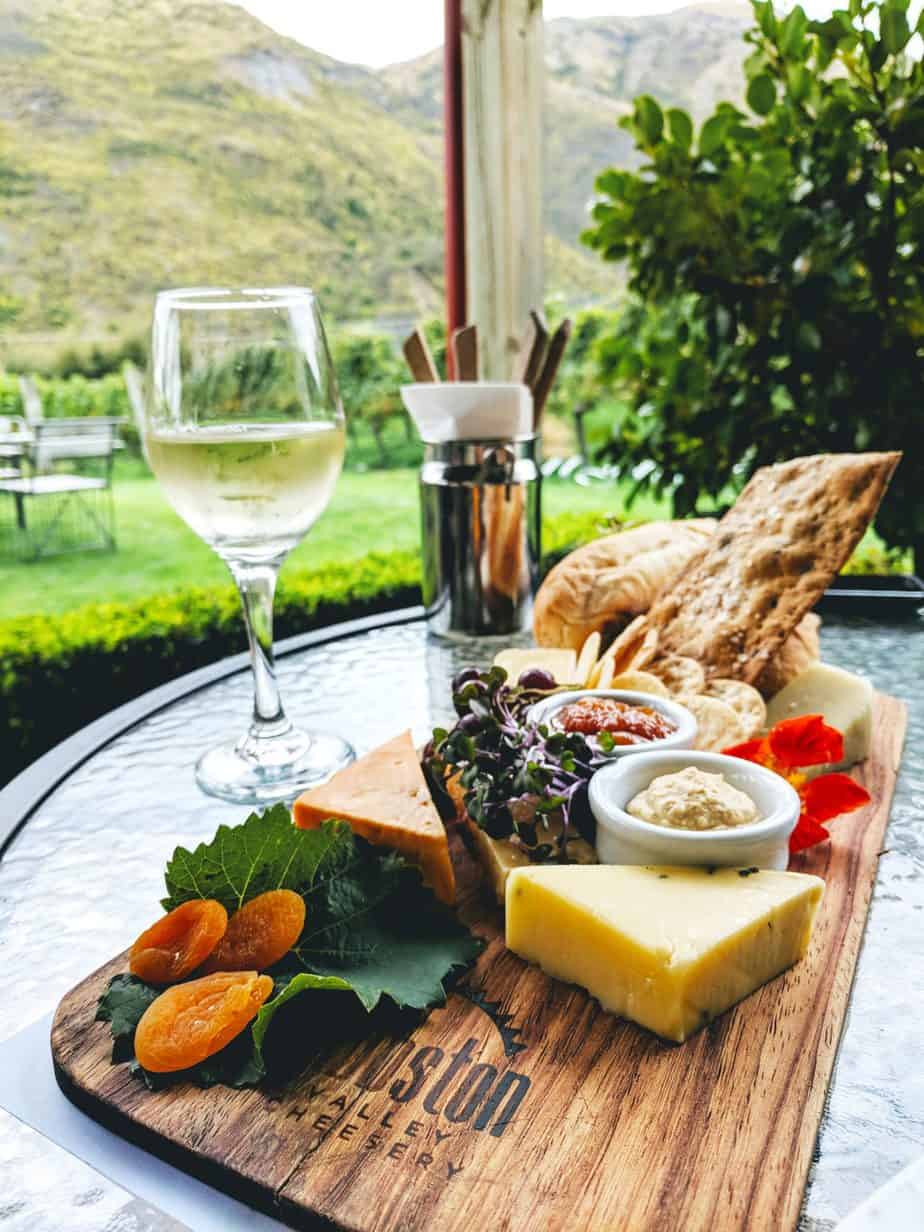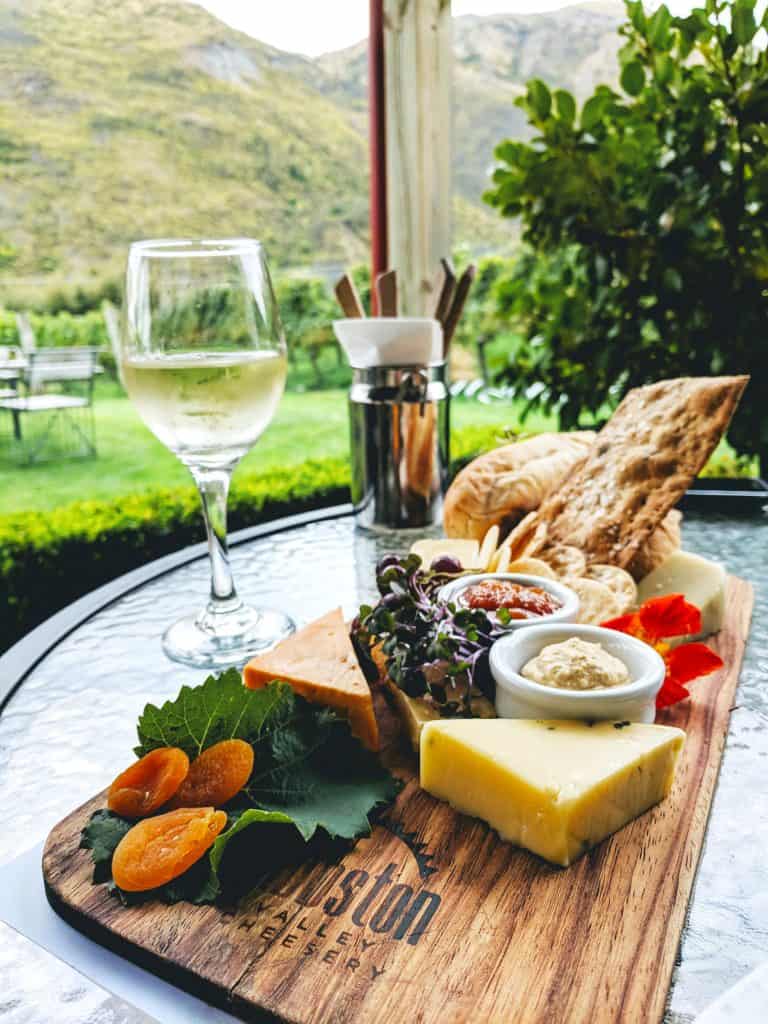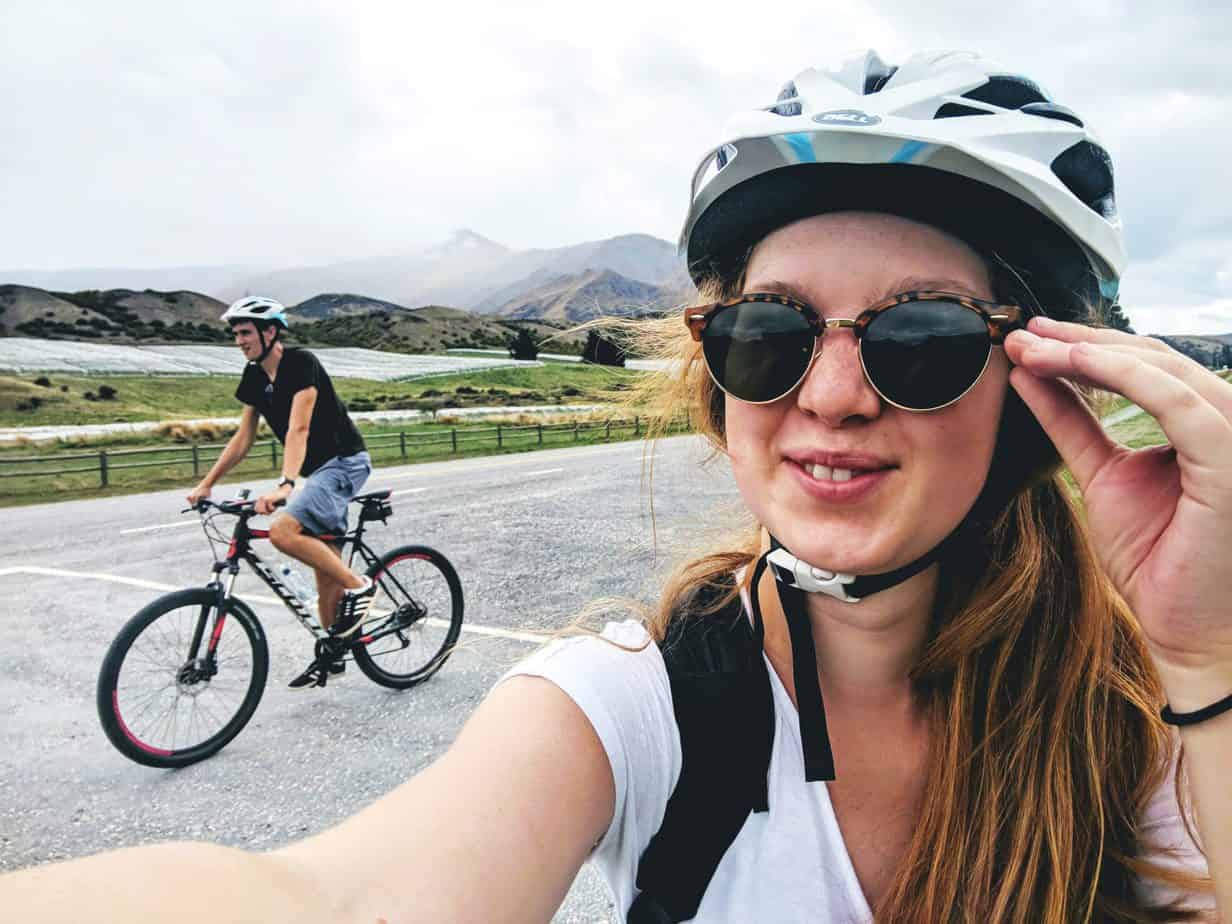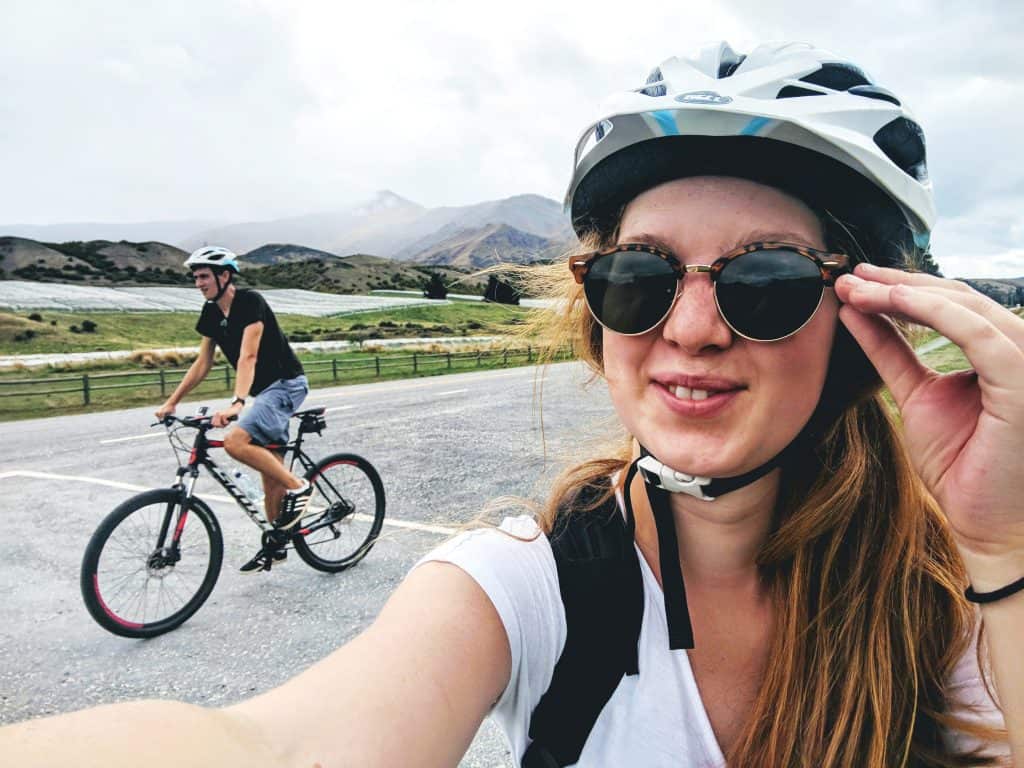 Hike The Tongariro Alpine Crossing
Couples that hike together stay together. Pretty sure that's the saying. Switch off from the outside world, pack a picnic and be prepared to be mind blown by mother nature as you embark on the Tongariro Alpine Crossing. Not for the faint hearted, this 19.4 km trek will have you and your loved one adventuring over ancient lava flows, glacial valleys and stunning crater lakes. An adventure you will never forget.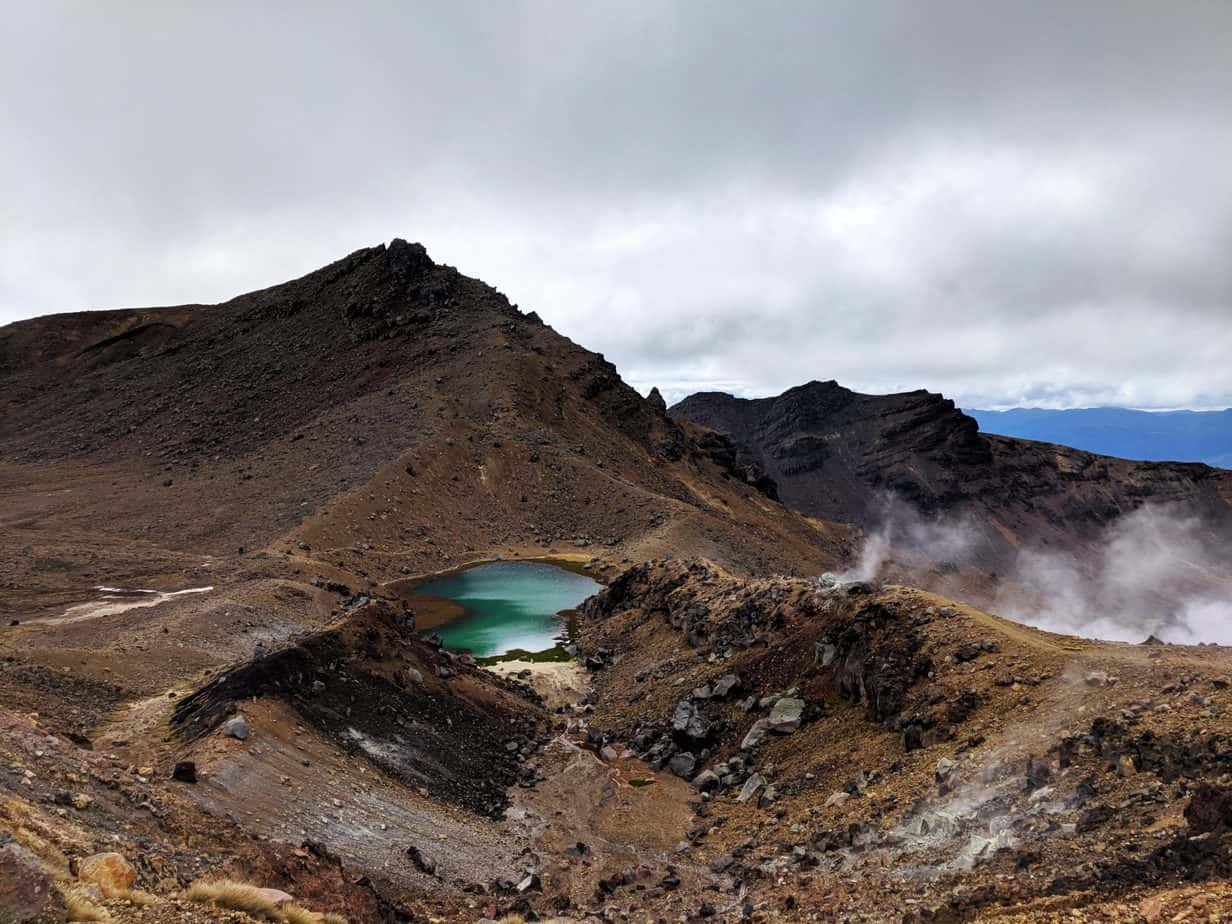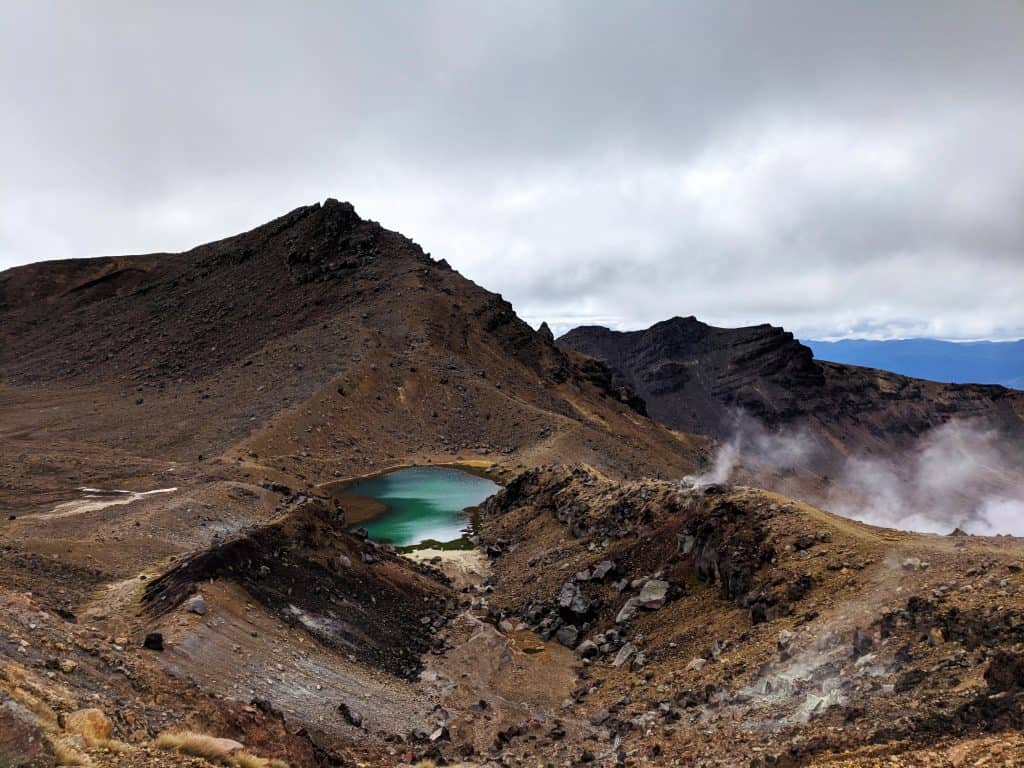 Admire the sunrise on Lake Matheson
New Zealand is famous for its strikingly blue lakes that provide the perfect picnic backdrop, Sunday morning stroll or even a cheeky dip. Lake Matheson in particular should be a definite addition to your New Zealand Bucketlist. Visiting at sunrise will not only beat the crowds, allowing you to indulge in absolute peace and quiet but it is also the best time to view the Lake's famous reflections. Start your day, capturing the famous snow-capped Mount Cook reflected on the lake followed by a romantic breakfast from Café Matheson's sun drenched deck with unbeatable views.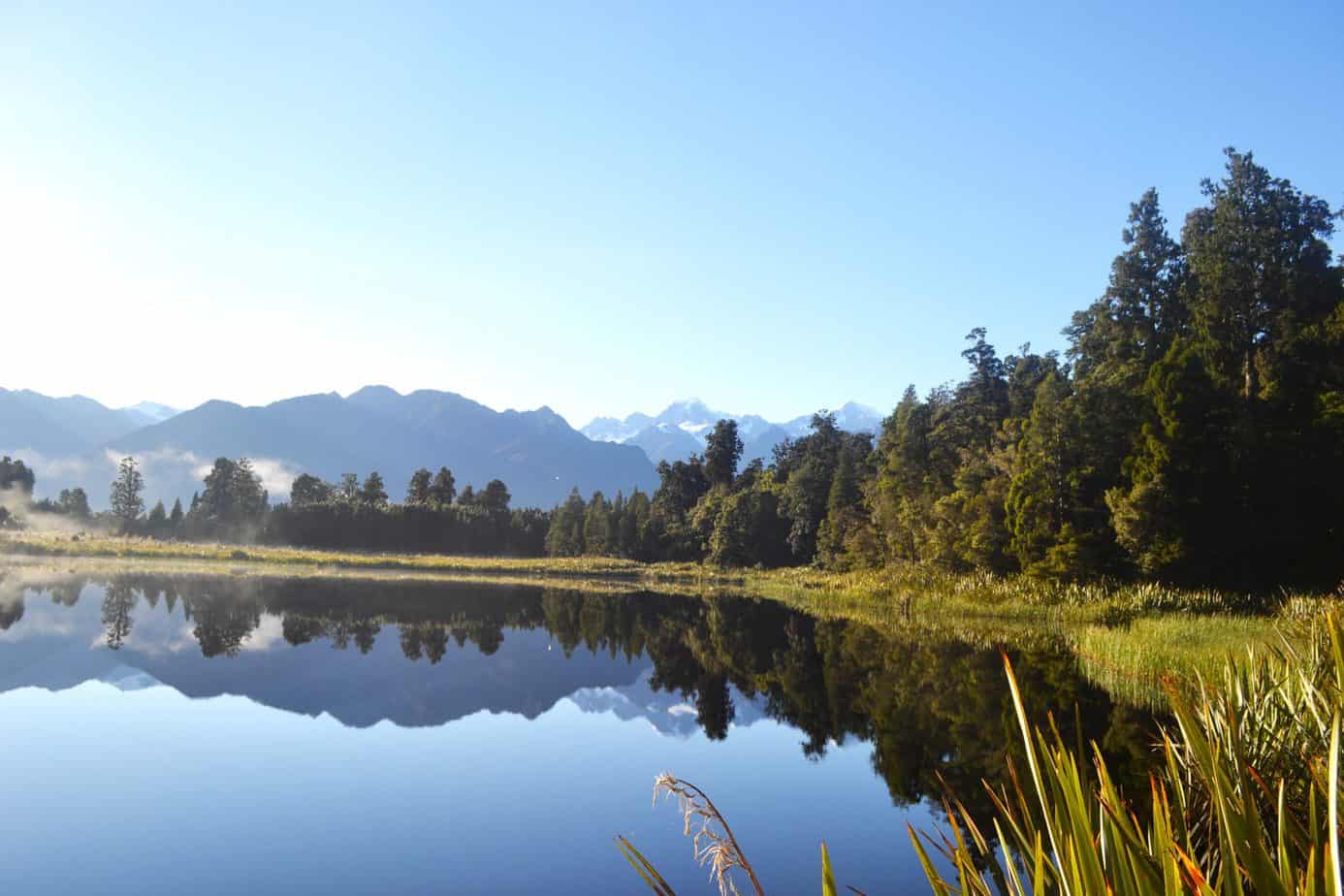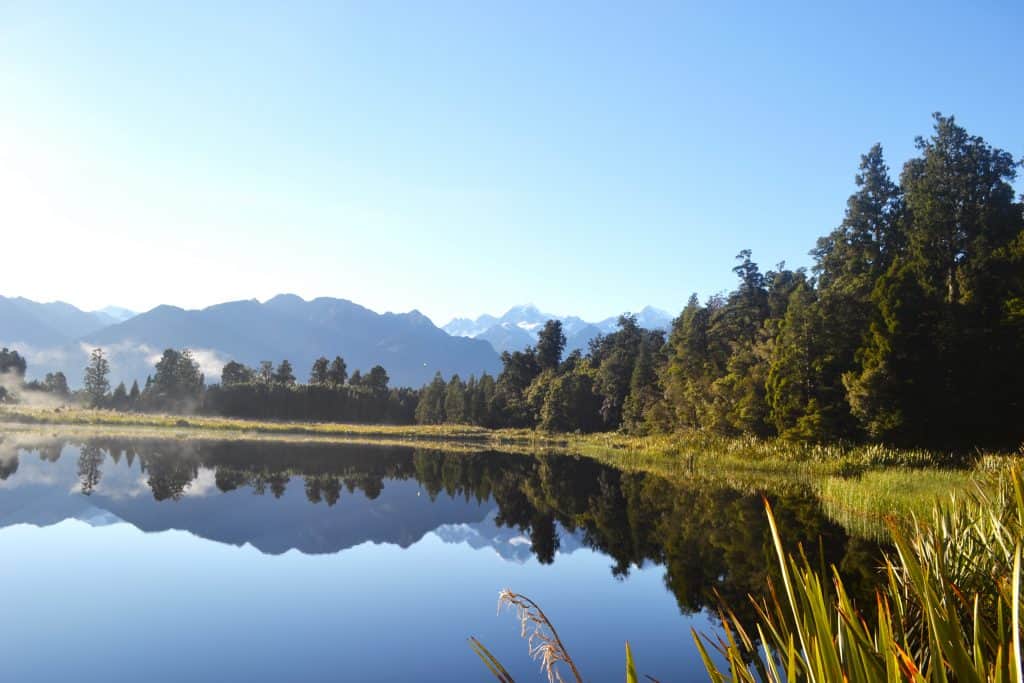 Bathe in Thermal Pools
What better way to relax with your beloved than soaking up the sunshine in a natural spa. Thermal pools are dotted all over New Zealand, for a guaranteed giggle lathering yourselves in geothermal mud at Mud Spa in Hell's Gate, Rotorua. Or less than an hour away, is the epic Champagne Pool within the Wai-O-Tapu Thermal Wonderland. Earning its name from the constant boiling bubbles however, so definitely not suitable for a relaxing soak! Instead, book your own private thermal oasis with a geothermal spa bath for two available at Fernland Spa in Tauranga –the perfect way to end a day of adventure.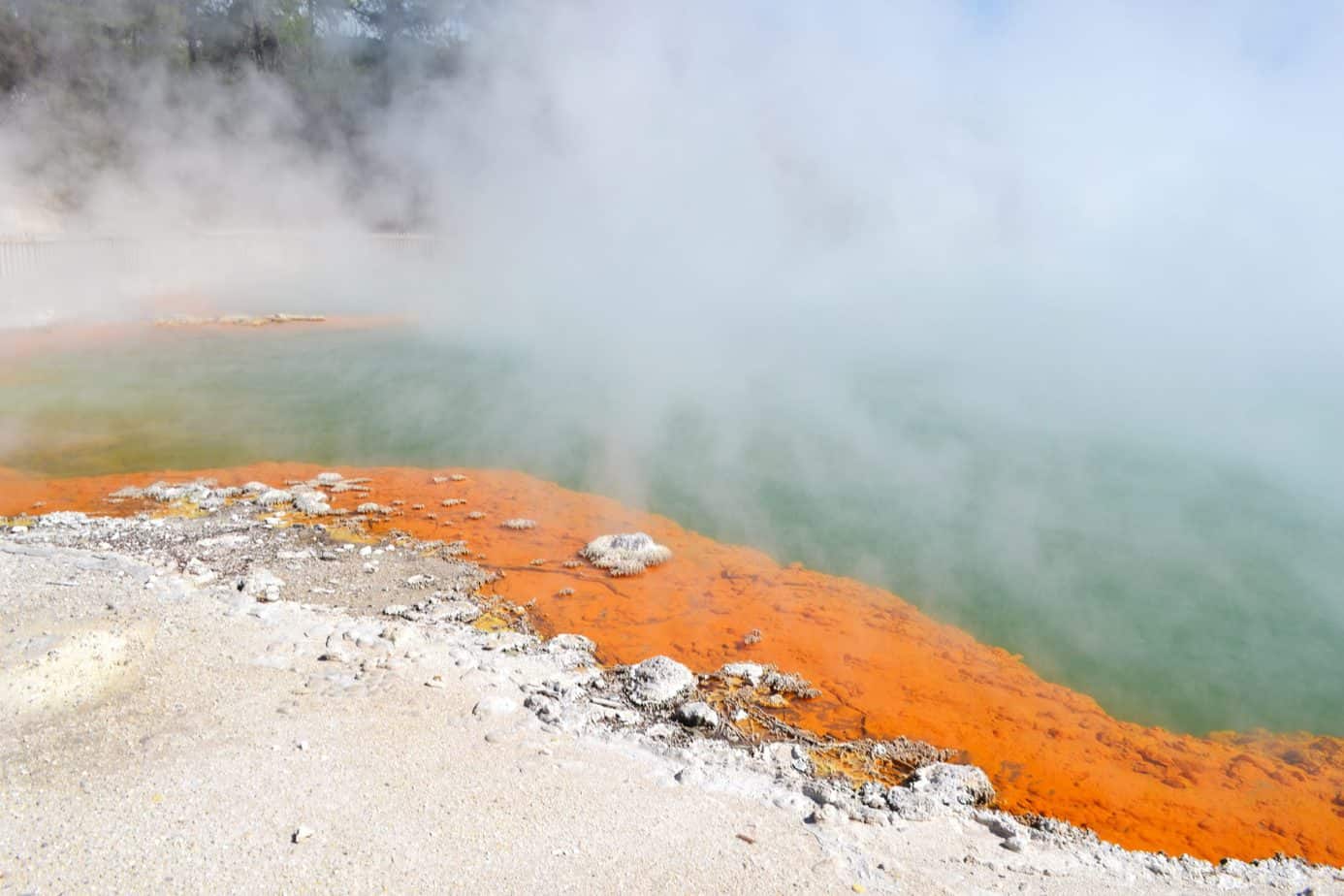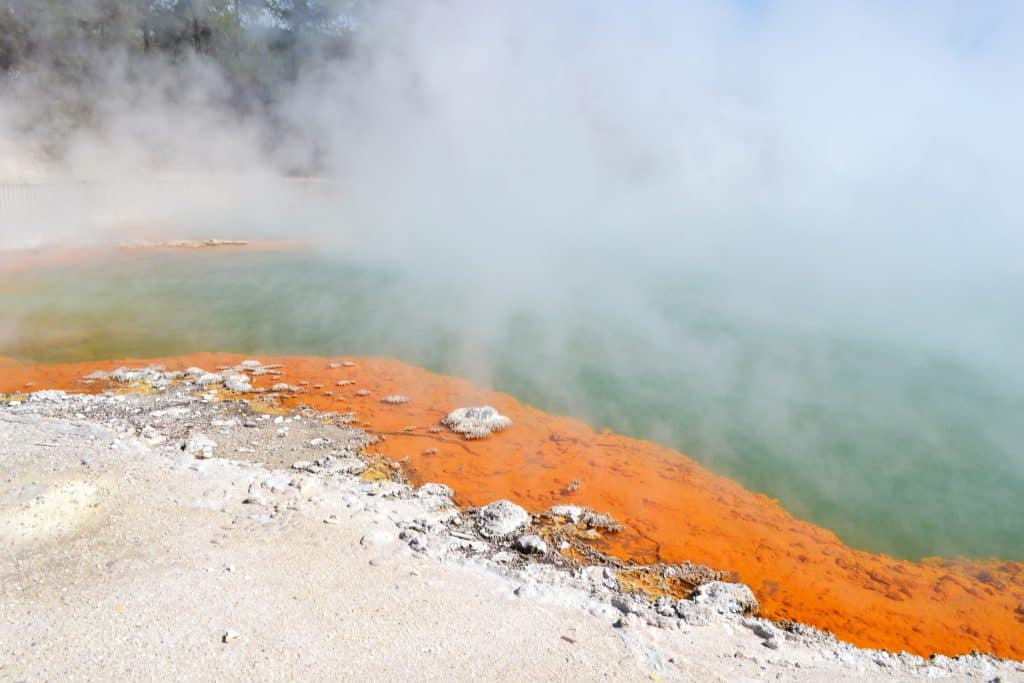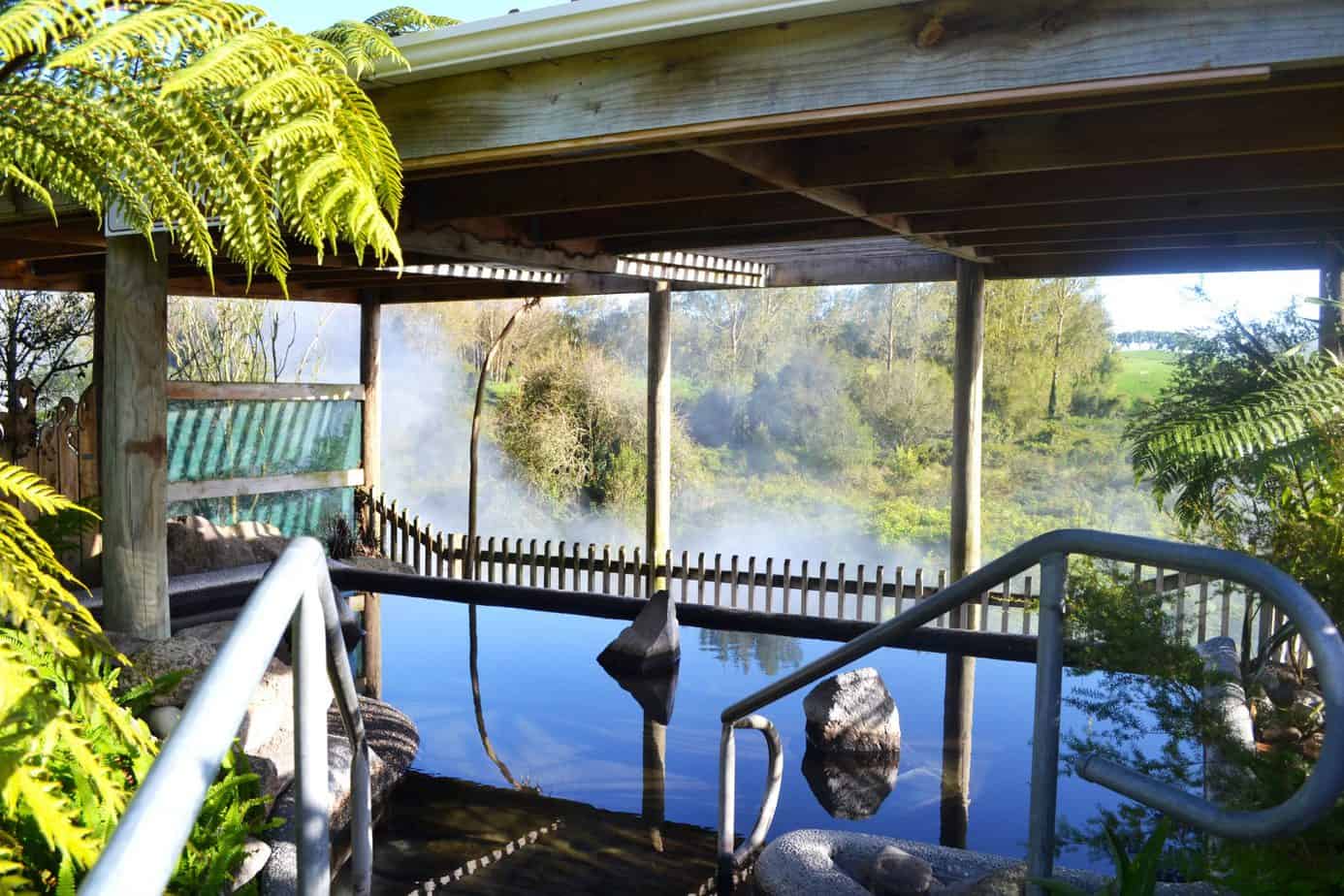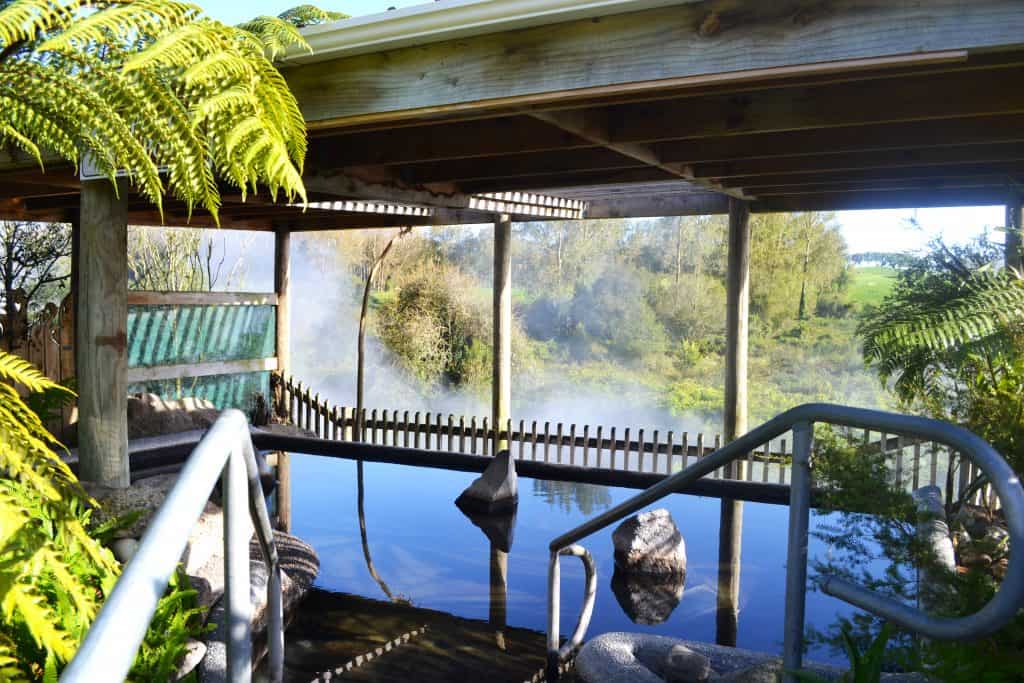 —
New Zealand taught us so much about travelling as a couple by completely throwing us out of our comfort zones and the endless adventure it offers. The combination of stunning scenery, lack of WiFi and endless exploring will guarantee to make you not only fall in love with each other all over again, but this beautiful country also.
Author Bio: After 6 years of long distance, Darren and Lauren quit their day jobs to live the day dream. Now they catch flights with each other instead of to see each other, documenting their tales and fails through their blog Far Am A Gan. Far am a gan translates to "where am I going" from the Scot's language, Doric. Likely muttered several times a day by this travelling twosome as their cheeky Scottish charm gets them into all sorts of epic adventures around the globe.
---
Pin this post to save for later!