This post may contain affiliate links. Read our disclosure page for full details.
This post on best places to honeymoon in New Zealand was written by Delilah of Our Travel Mix.
With the most beautiful views whichever direction you look, New Zealand is truly an idyllic honeymoon location. Whether you and your newlywed are adventure junkies, wine enthusiasts or nature lovers, New Zealand has everything you need for your dream honeymoon.
We'll fill you in on the important details. The best New Zealand honeymoon destinations and why, as well as the great activities you can spend your honeymoon enjoying.
Queenstown/Wanaka, Otago
Destination: Queenstown and Wanaka
Queenstown is the adventure capital of New Zealand. You'll be surprised at the variety of activities on offer and you will continuously be surrounded by some of the most beautiful views in the world.
Wanaka is a 1-hour drive from Queenstown. The drive itself will showcase magnificent views of New Zealand's mountain ranges. It is an up-and-coming town to visit with great adventure activities and photography spots. (Psst: check out these other day trips from Queenstown)
Why it's perfect for a honeymoon:
Go on your first big adventure as a married couple in Queenstown. You'll never be short of activities to see and do – you're absolutely spoilt for choice. Five days in Queenstown is a suitable time to schedule your honeymoon.
Whether you're an adventure junkie, a budding photographer or wine enthusiast, this place is for you.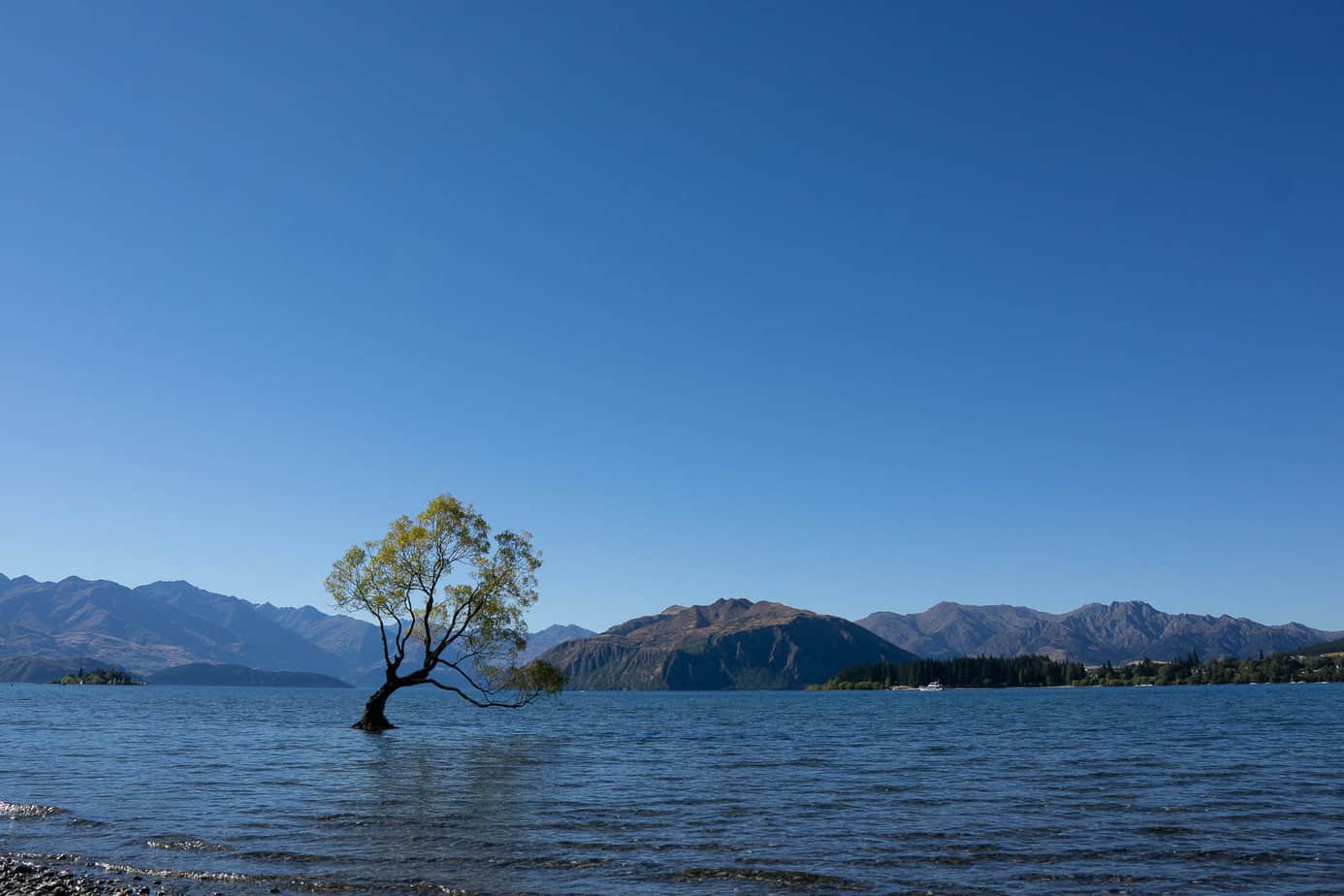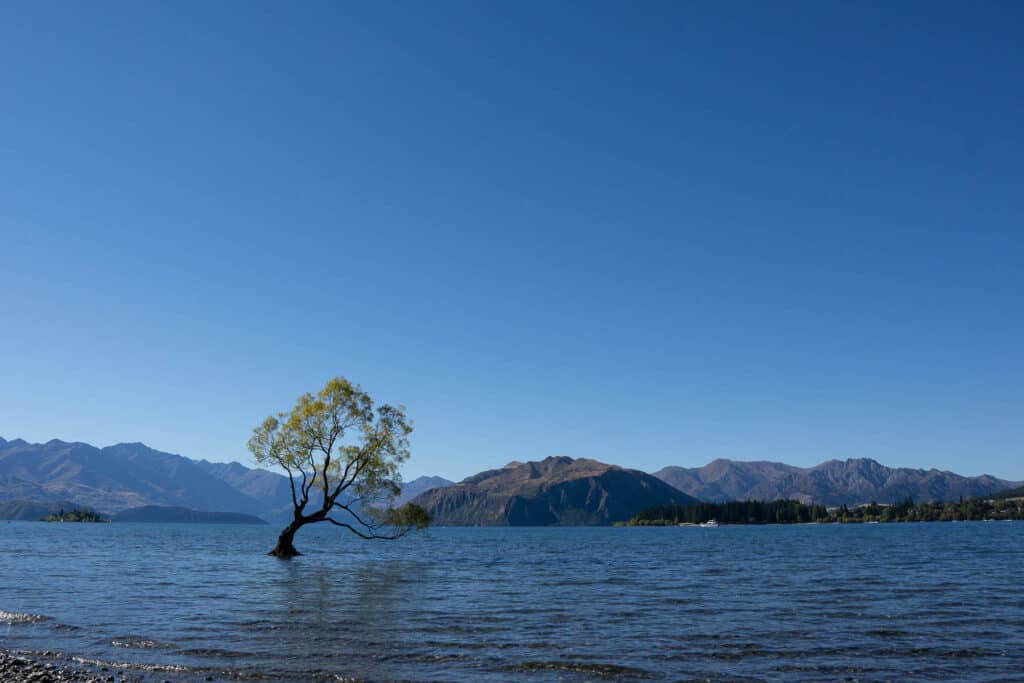 Recommended activities:
Onsen Hot Pools are a must-do for honeymooners. Enjoy a private spa overlooking the Shotover River. The views are incredible and make for a relaxing, romantic experience. A top tip is to visit during sunset.
Take the cable car up Bob's Peak to the Skyline Restaurant for a feast overlooking Queenstown town. Go on the many, many scenic walks in the region. The hidden gems are Queenstown Hill and Lake Moke in Queenstown, and Lake Sylvan and Diamond Lake in Glenorchy.
Be sure to visit the Central Otago wineries of the Gibbston Valley. The Otago region of New Zealand is well known for its premium wines, especially Pinot Noir.
Plan for a day cruise or a scenic flight to Milford Sound. This fiord has unforgettable scenery with large mountain peaks towering into the crystal clear waters below.
Wanaka can also be done as a day trip. There are many options for activities in Wanaka so you're bound to find some you're interested in. Visit the lone willow perched in Wanaka Lake. This is a top photography spot in the South Island. There are great restaurants and bars to relax at on the main strip as well as a ski resort and Roy's Peak, a popular 8-hour hike.
Waiheke Island, Auckland
Destination: Waiheke Island
Do winery tours and beachside relaxing tickle your fancy? Then there's no better place for your honeymoon than Waiheke Island.
It's easy to get there. Just take a ferry from Auckland CBD. The ferry takes less than an hour and will cost you $40 NZD return. Car ferries are also available at an extra cost.
Why it's perfect for a honeymoon:
Waiheke is a romantic getaway to luxury resorts, wineries and restaurants. Whilst still in Auckland, this island is away from the hustle and bustle of big city life.
Recommended activities:
You can't visit Waiheke without watching the sunset from one of the many great vineyards. Tours are available that will take you to 5-6 wineries (out of over 20) around the island. Or alternatively, opt for an intimate trip with your new husband or wife. Mudbrick is a top pick and such a great spot to watch the sunset over a glass of wine, or three. Cable Bay nearby is another popular pick.
Oneroa and Onetangi are the main beaches on the island. If you only have time for one, Onetangi is a little further from the ferry terminal so is less busy. Otherwise, take a walk in Little Oneroa Beach Reserve from Fisherman's Rock to Oneroa Beach. Pack a picnic lunch for a romantic end to your little adventure.
As well as the countless wineries and indulgent restaurants, there's also the Waiheke Community Art Gallery, Whittaker's Music Museum, golf course and regional parks.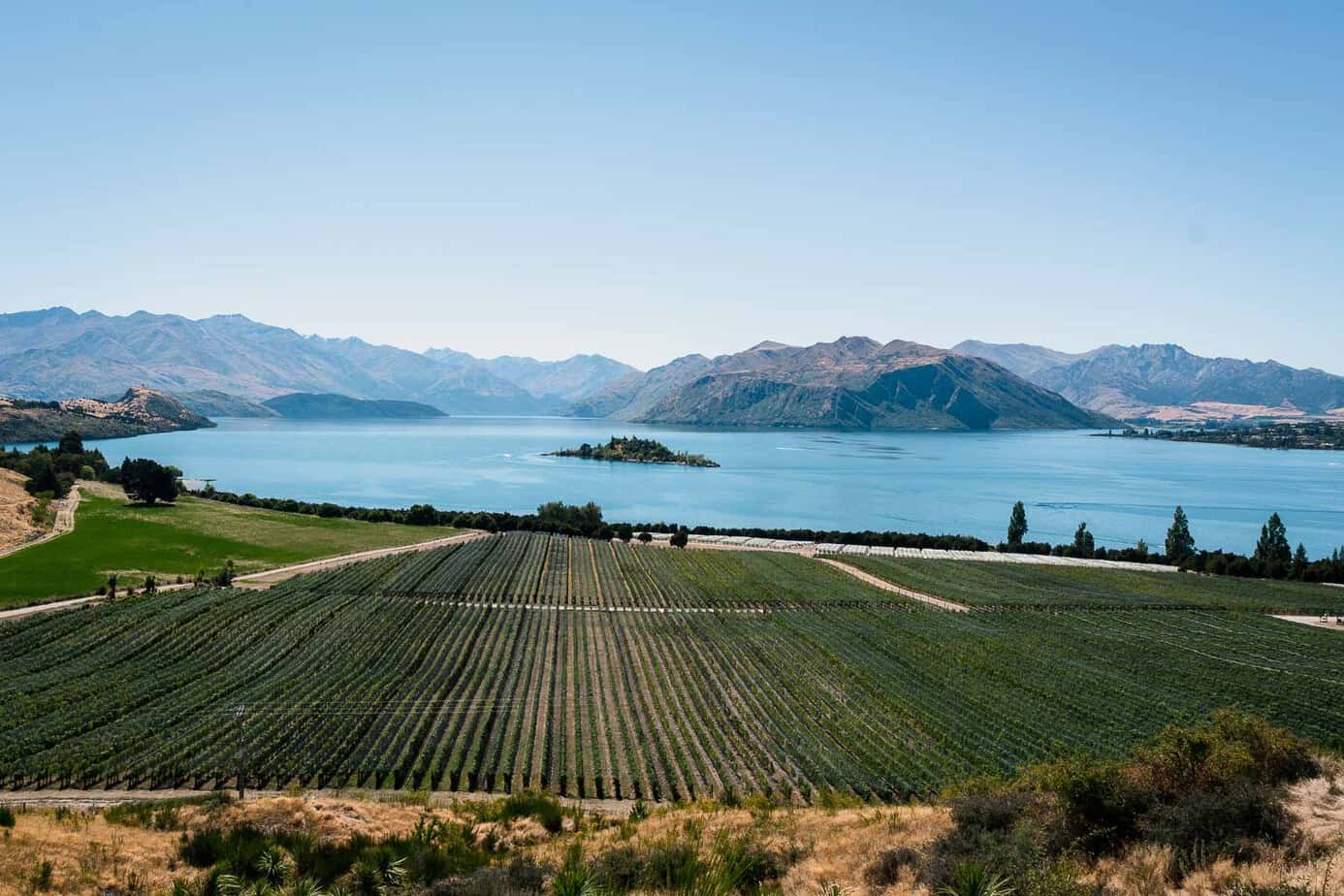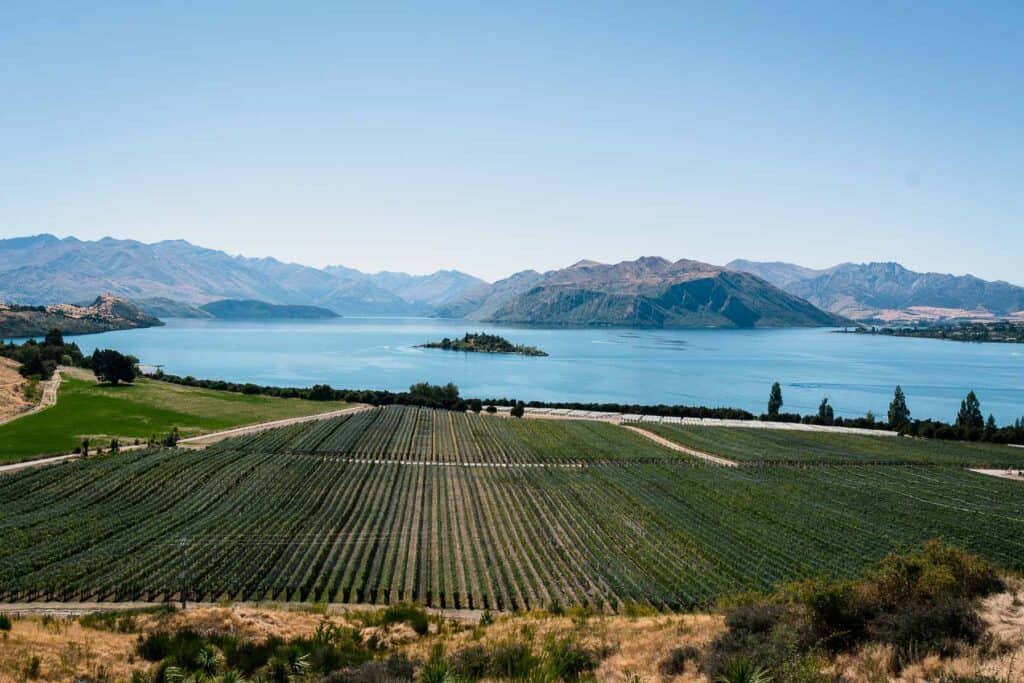 Coromandel, Coromandel Peninsula
Destination: Coromandel
The Coromandel is where Aucklanders escape for a laid back holiday. At just a 2-hour drive from Auckland, the Coromandel is easy to get to.
Alternatively, take the ferry from Auckland CBD. Prices fluctuate depending on the season. Summer prices can be as much as $200 return.
Why it's perfect for a honeymoon:
The Coromandel is perfect for those wanting to relax on the beach for their honeymoon. The peninsula is lined with beaches and relaxing walks with beautiful scenery. Just remember to time this with the seasons. It definitely would be too cold to bathe in the sea during winter.
You can find cute villas and lodges with outdoor spa baths to enjoy at night with a glass of wine.
Recommended activities:
Hahei Beach is the most popular beach on the Coromandel. It's also known as Hot Water Beach. If you visit at the right time (2 hours either side of low tide) you can dig up your own spa pool in the sand which will fill with warm water from underground hot springs!
Cathedral Cove is the most iconic, picturesque spot on the Coromandel. Take some pictures under the naturally-formed archway. To get there, start from the north end of the beach and head along the clifftop. Follow the track which will take you down to Cathedral Cove. The whole trip is an easy 1-hour stroll.
Just before you get to Cathedral Cove, you'll reach the Te Whanganui-A-Hei Marine Reserve. This place is the best spot on the Coromandel for snorkeling.
Aoraki/Mt Cook National Park
Destination: Mt Cook
Towering over 3000 meters, Mt Cook is the tallest mountain in New Zealand. It is arguably the most spectacular view in the country and is a top choice for photographers.
Take in the views of the snow-capped mountain ranges and turquoise-colored waters.
Why it's perfect for a honeymoon:
With untouched flora and fauna making for magnificent views, Mt Cook is truly a slice of paradise. It's a perfect retreat for a honeymoon.
Stay in Mount Cook Village at the foot of the mountain to take in the stunning views. Choose from a lakeside retreat, eco-resort or glamping.
Recommended activities:
You can't visit Mt Cook without doing the Hooker Valley Track. The iconic Mt Cook photos made famous by travellers and photographers were taken whilst on this 5km track.
Franz Josef and Fox Glaciers are both located just north of Mt Cook. You can join day tours to hike up the mountain. Franz Josef will take around 90 minutes to trek around the base of the glacier or an 8-hour return hike up the glacier. Fox Glacier runs hiking tours that take around 4 hours, but there is also an experienced option taking 8 hours return.
Lake Tekapo is only one hour's drive away from Mount Cook. The turquoise blue lake is stunning. Taking a horseback riding tour is a great way to see the sights.
Aoraki Mackenzie International Dark Sky Reserve is an observatory in the mountainside holding tours and telescope viewings. Artificial light pollution is restricted for optimal viewing of the stars. Book a guided tour here and prepared to be amazed by the night sky.
Waitakere, Auckland
Destination: Waitakere Ranges
Nature lovers, this one's for you. The Waitakere Ranges are packed with waterfalls, scenic treks and black sand beaches.
It'll take you less than 45 minutes to drive there from Auckland CBD so if you want a taste of city life or fine dining, the city isn't far away.
Why it's perfect for a honeymoon:
Spend some quality time together as newlyweds in the wilderness. Uninterrupted by the commotion of city life, stay kiwi-style in a secluded batch.
Spend your honeymoon amongst the relaxing, lush forests of New Zealand. There are many boutique choices for accommodation. Picture a luxury cottage fitted with an outdoor clawfoot bathtub positioned on a deck amongst the treetops. There is no better place to find this than Waitakere.
Recommended activities:
Piha Beach is ever-popular for beachgoers. Surfers, families and sunbathers will enjoy this beach. It's definitely worth a visit to see Lion Rock, but it gets very crowded in the summertime. Bethells and Muriwai Beaches are also black sand surf beaches which will be less crowded than Piha.
For a beautiful, secluded beach, Karekare Beach sure is a hidden gem. It's a bit of a walk to get to the beach, but once you see the vast stretch of black sand extending to the coastline, you'll see why it truly is a hidden gem.
Kitekite, Karekare and Fairy falls are all great scenic walks with stunning waterfall formations. For a longer walk, the Te Henga Walkway is a must-do. It runs from Bethells Beach to Muriwai Beach and will take you 4 hours one-way. The track follows the coastline, taking you over the cliff tops and past amazing viewpoints.
Russell, Bay of Islands
Destination: Russell
The Bay of Islands is New Zealand's sailing, beach and cultural capital. Sitting at just over 3 hours from Auckland, the Bay of Islands is located near the top of the North Island.
Why it's perfect for a honeymoon:
The Bay of Islands is teeming with green pastures, golden beaches and untouched islands. For beach and water lovers, this is the ideal honeymoon spot in the country.
Many luxury resorts cater to honeymooners, offering all-inclusive facilities and guided tours. Spend your days sipping on a cocktail by the pool enjoying the sunshine.
Recommended activities:
The Bay of Islands is home to many watersport activities. The number one attraction for honeymooners is a sailing cruise. Cruise around the many islands in the bay, including through the unique hole in the rock on Piercy Island.
As well as sailing, enjoy your days kayaking, diving, swimming and snorkeling at the many untouched beaches.
Add Haruru falls, Cape Brett Peninsula and Lighthouse, and Urupukapuka Island to your list. If you're game, you can also camp on this island surrounded by lush greenery.
The Treaty of Waitangi was signed here between the British Crown and the Maori, making this area of huge cultural significance. You can also visit the protected treaty grounds for a taste of New Zealand history.
About the Author:Delilah Hart is a Kiwi-born traveler and writer. Her favorite place in the world is the her home-country, New Zealand. You can follow her adventures at Our Travel Mix or on Instagram.