*Links in this article may be affiliate links, from which we may earn commission. See our Privacy Policy for full details.
This is a guest post from Kristen of One Bag Nomad.
They say one of the best ways to tell whether you and your partner are meant to be is to take a trip together.
And it's true — traveling really can bring out a different side in someone. When you're deciding on a destination, figuring out what to pack, making your flight on time, and choosing an itinerary, arguments are sure to pop up.
A solid relationship can withstand the tests of travel, though. The couple can balance each others' wants and needs with compromise.
But what about when you add business to the mix? What happens when a couple who travels together also works together — perhaps as joint CEOs?
Now that's when things can get tricky. It's hard enough to keep a relationship growing while globetrotting together, but when trying to build a business on top of it, the odds aren't always in your favor.
Fortunately, you can make it work.
In fact, my partner and I travel full time together while running our own business. We aren't just married, and we don't just live together. Instead, we spend the majority of every 24 hour day together — planning travel, building our business, and living life. And yes, we've made it work.
Not only have we successfully continued traveling the world (sometimes staying in closet-sized apartments along the way) for nearly 2 years now, we've also built our own online business during that time.
To say it's been easy would be an understatement. There have certainly been obstacles, and we've had our fair share of ups and downs. But at the end of the day, we love our lifestyle, our joint-CEO job titles, and most importantly, each other.
Keep reading to learn how you can make business, travel, and love a part of your lifestyle, too.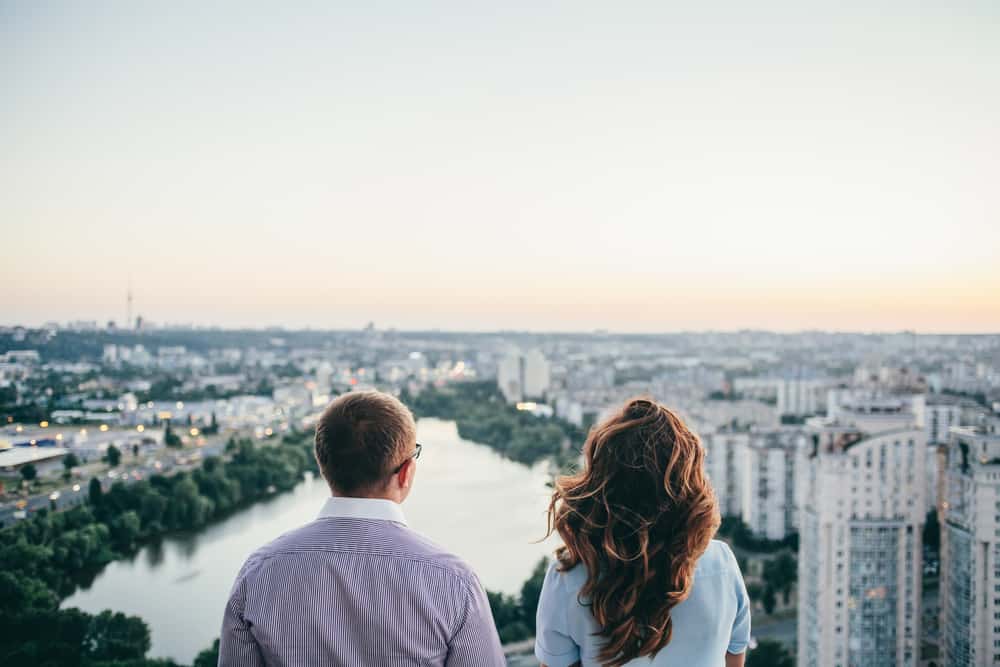 Respect Each Other
In any relationship, whether it's business or personal, respect is undoubtedly one of the most vital components. Without it, finding happiness will be like taking a shot in the dark.
When there is respect, though, some wonderful things can happen.
Respecting one another means:
Each person trusts the other knows what they're doing, and neither side will feel as if they're carrying the brunt (in either business or personal life).
Neither person's job is more or less important than the other, and both sides contribute equally, whether that's technically true 100% of the time or not.
There's a mutual understanding between partners, and stressful or complicated business situations can stay "business-only," while personal issues can be handled with the love a relationship is encompassed by.
Create Separate, Defined Roles
My spouse is my life and business partner, and in both aspects, we share different roles.
I tend to be more assertive, and in our day-to-day life, I plan, strategize, and make sure we get where we want to go. My wife is calm and caring. She trusts, supports, and embodies what an unhindered loving relationship should be.
When it comes to business, I'm creative and I like to think outside the box. I set long-term goals and find realistic ways to achieve them. My wife, on the other hand, is highly technical. She thinks in spreadsheets and Excel, and tackles work head-on, in the moment.
When we first started working together, after already living and traveling together, our roles meshed. We simply took things as they came.
It was a recipe for stress.
By separating our roles, though, we were able to confidently move forward from two sides, not one. And because we'd formed separate sides to our business roles, we were able to more comfortably come back together at the end of the day and focus on our relationship, just like a "regular" couple would at the end of their own workdays.
Without question, handling different and defined tasks when it comes to both life and business is key.
Accept Mistakes
No matter what type of work you do, it's easy to look outward when something goes wrong. But when looking outward means pointing a finger at your significant other, both your work life and personal relationship will suffer; the boundaries between business and love will blend, which can mean disaster in both realms.
Yet with the ability to look past mistakes, move on, and forgive, a business can continue to grow while the relationship strengthens.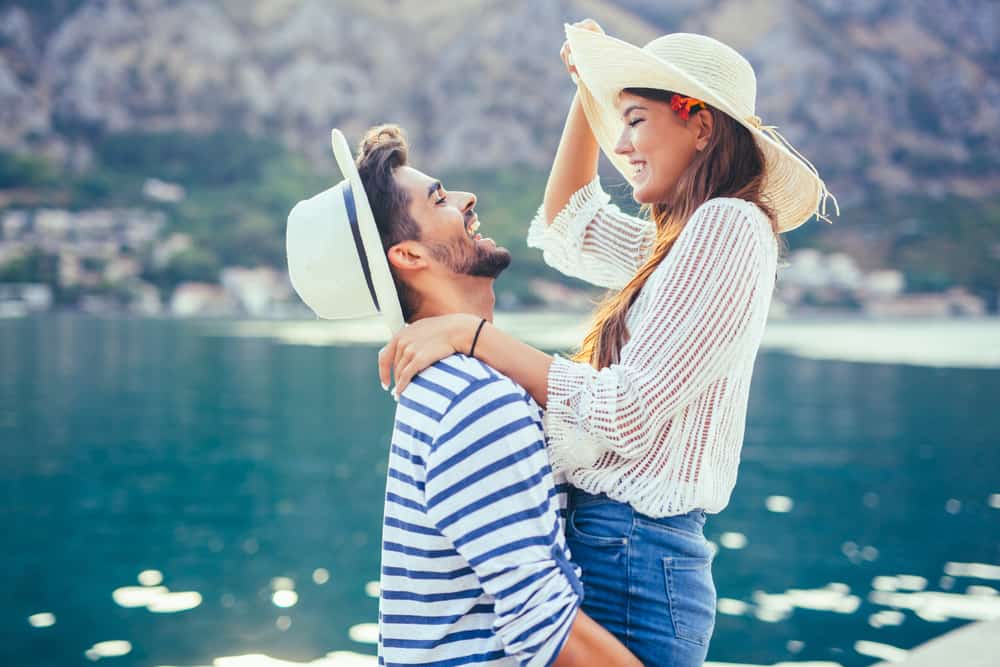 Sure, little "life things" will still pop up. Your partner might forget to do the dishes or constantly leave wet towels on the bathroom floor. You'll argue, roll your eyes, and maybe even nag more than you'd like.
But when big things happen — like mass emails being sent to the wrong people or one person forgetting an important appointment or date — realize mistakes happen. Express your feelings, find a solution, and keep moving on because it's the only way up.
Give Each Other Space
And finally, don't forget to give your partner the space they need — for the sake of both of you.
When you work, live, and even travel together, especially if you value independence, it can feel like your sense of self is slowly disappearing.
In the moment, it might not feel like a bad thing. In fact, it might feel great to be with someone you can share so much of your life with.
Before you become comfortably co-dependent, though, think about what makes you you.
Do you meditate, go on solo runs, or enjoy relaxing with a good podcast and glass of wine at the end of the day?
Don't forget to do those things when every other part of your life is intertwined with someone else's. Make sure you give yourself the space you need. And more importantly, give each other that space, too.
When your partner feels respected, confident, and appreciated, not much will get in the way of growth, whether it's in business, love, or both.
Author Bio: Kristen Youngs co-operates two online businesses while traveling the world full-time. Visit her website, One Bag Nomad, to learn how to travel as long as you want and build a successful online business, completely location-free. You can also visit her on Pinterest.