---
*Links in this article may be affiliate links, from which we may earn commission. See our
Privacy Policy
for full details.
---
In October, Nathan and I embarked on a diet called "The Whole 30."
Created by Dallas and Melissa Hartwig, this approach to eating asks you to follow a strict Paleo-type diet for 30 full days. You can read through their extensive website for more details, but essentially, this plan focuses on veggies, protein, and healthy fats. Eating 3 meals a day, you fill your plate with these items (mostly veggies) and enjoy. Occasionally, you can add some fruit. During the Whole30, you are not allowed to have any added sugar, no soy, no grains, no legumes, no dairy, and a list of other no-no ingredients.
Does this diet seem strict?
It is, in a way. You have to read the labels of everything you buy very carefully (you'd be shocked how often sugar sneaks in!) and plan ahead for your meals.
But in other ways, it isn't strict. There is no counting of calories. The food you get to eat is downright delicious, and honestly, it makes you feel really good.
Nathan and I enjoyed our Whole30, but we have to come clean and share that we fell off the wagon a few days shy of 30. I believe we made it officially to a Whole27.  However, the reason for this was not an uncontrollable urge for cheese puffs (which I imagined would be my downfall), but was simply because some circumstances got in the way and we failed to adequately prepare.
Can we really say we did the Whole30 then?
A stickler might say not, because, yes, we failed. We did not make it 30 days.
But you know what? We experienced so many positive outcomes of the Whole30 that we know that we succeeded. We didn't complete 30 perfect days, but we are really proud of what we accomplished.
I wouldn't recommend our approach to anyone else (30 days is best!), but here's what happened for us, what we learned, and why we ended the Whole30 early.
Food Prep is The Answer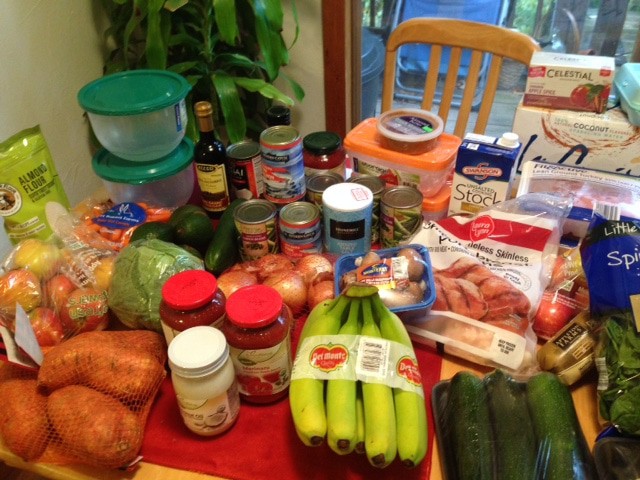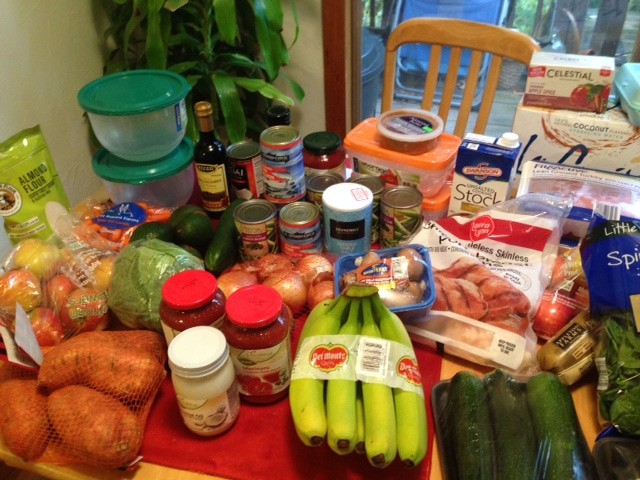 We could not have completed any part of the Whole30 without a commitment to weekly food prep. Each week, we took one half day to chop, prepare, and store all of our food. It was definitely a lot of work, but I can't express how necessary it is. When you're starving on Day 3 and craving a quick meal chock full of carbs, having a delicious Whole30 dish ready to go in your fridge will save you.
Some folks get really creative with their meals. We decided fairly early on that we would stick to the same basic menu over the month. We don't love cooking and we also intended to do the Whole30 on a budget. So, simple it would be for us.
What We Ate
On food prep day, we would make a large pot of chicken curry, a skillet full of ground turkey & marinara (those are the only 2 ingredients), a few dozen salmon cakes, and roast about 5 lbs worth of sweet potatoes. These basic items made up the bulk of our week. Check out the recipes if you're interested. The curry is especially awesome. (Money-Saving Tip: We left the cabbage, fish sauce, and coconut aminos out of the curry, left the hot sauce and parsley out of the salmon cakes, and used coconut oil instead of ghee).
Breakfast:
I (Amy) started out eating 2 salmon cakes, green beans, avocado, and a banana or applesauce. Later in the month I became obsessed with a new meal: bacon, scrambled eggs, roasted sweet potato, and avocado—literally could eat this for every meal and be satisfied.
Nathan ate 2-3 salmon cakes, raw carrots, one apple, and almond butter.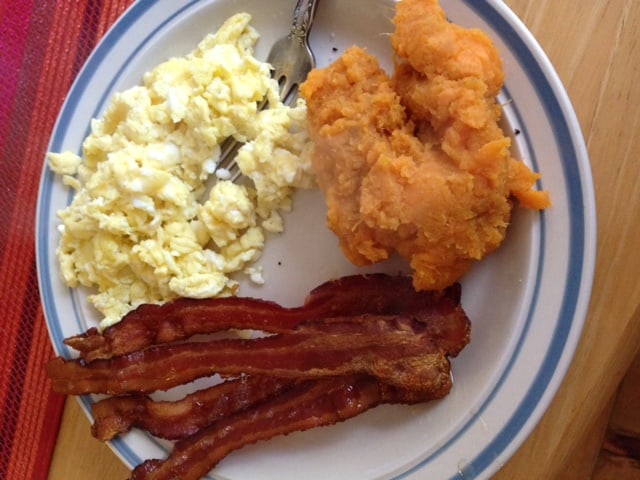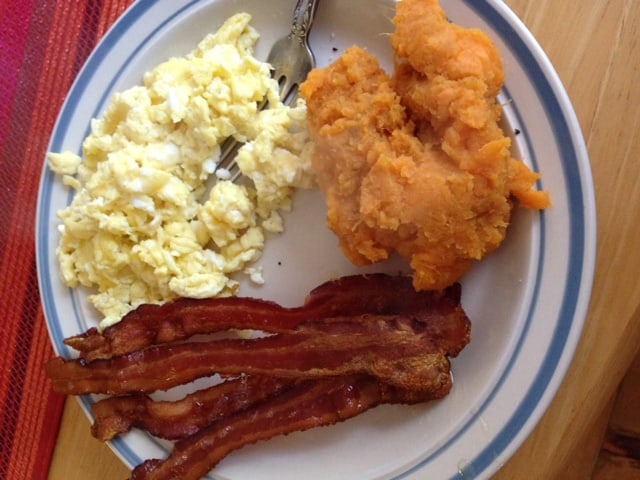 Lunch:
Amy: Tuna with avocado & lemon juice and sweet potatoes or green beans. OR A bowl of curry with green beans.
Nathan: Spinach salad with cucumber, tomato, carrots, avocado, balsamic & oil, & plain canned tuna.
Dinner:
Nearly every night we had either chicken curry with green beans or mashed potatoes OR our turkey marinara with sweet potatoes (and sometimes avocado). There were a few instances where we had Whole30 approved sausages or substituted other veggies like broccoli or squash. We also enjoyed a very delicious butternut squash soup one evening.
In conclusion:
We ate A LOT of sweet potatoes.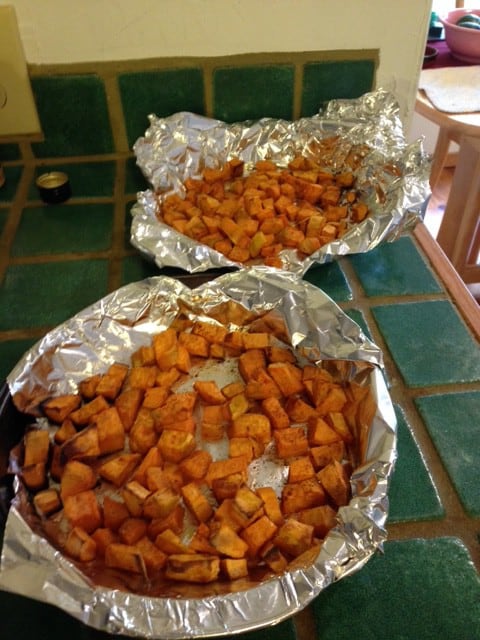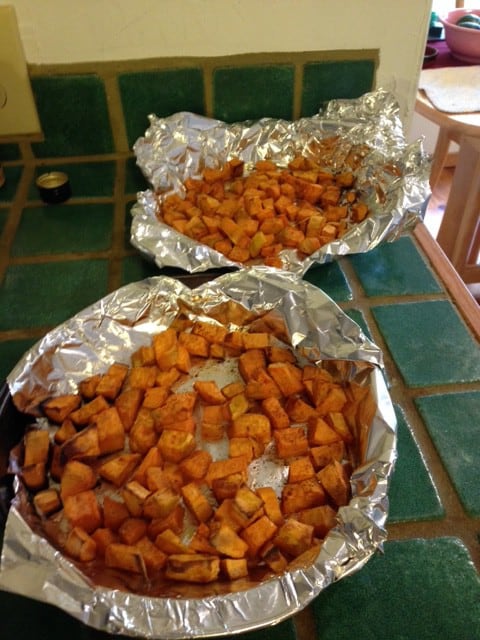 Saving Money on the Whole30
Eating Whole30 on a budget is doable. The best tip? Shop at an Aldi if you have one nearby. Many of my friends who have done the Whole30 also said that shopping at Costco or similar stores is a great money-saving tactic.
We found a surprising amount of Whole30 approved foods at Aldi. We bought all of our fruits & veggies there and choce sweet potatoes the most because 1. we love them, and 2. they are $1.99 for a 3lb bag at Aldi. Other than our produce, we purchased canned green beans (.49), marinara sauce, ground turkey, olive oil, and coconut oil.
We needed to obtain the rest of our items at the local grocery store here in NC, Ingles. But we chose things carefully and tried to pick on-sale items when possible. Regular purchases at Ingles included chicken breast, canned coconut milk, almond flour, balsamic vinegar, canned salmon, and more.
Eating the same meals each week was also a great money-saver. Many ingredients we had on hand for the next day of meal prep, and it became faster and more efficient both to shop and to cook.
Where We Could Have Done Better
I think ultimately, having more variety in our diet would have been beneficial. Fortunately, we didn't get too sick of these meals and they proved themselves to last the long haul, but I know we should have incorporated more veggies. This was the toughest part for me. I am very picky about veggie texture.; I always have been. But sweet potatoes are something I just adore, and so having them every day made it a whole lot easier for me to stick to the Whole30. There is nothing wrong with sweet potatoes, either. They are very healthy and considered sometimes to be a super food. But if you're aiming to lose weight, these carb-heavy root veggies are not your best friend.
We also should not have tried cutting out caffeine simultaneously with our Whole30. Nathan had a few days of utter headache agony (he was way more stuck on caffeine than me), and I think that made it a bit tougher. We also eventually caved and returned to having espresso out at coffee shops. (We're suckers for coffee shops). But, true to our Whole30 rules, we brought along a can of coconut milk (and our can opener) to the cafe, and added it to our espressos unabashedly
*Even though we've now returned to other forms of milk, Nathan has still not returned to caffeine. I'm very proud of him.
I however, have returned to it like a fish to water. Fortunately it doesn't seem to affect me negatively in any way, so for now it's a latte a day for this drifter!
Our Shameful 27th Day
Our Whole30 took a turn for the worst when we were caught out without our can opener. A travesty! Exhausted from a long drive and desperate for a coffee pick-me-up, we caved. We purchased vanilla soy milk in the store and dumped it into our Starbucks espressos. We started to sip greedily…OH MY GOD. That soy milk was so insanely sweet we could barely drink it. The Whole30 really does retrain your brain.
We stuck with the Whole30 for the next few days, but started experiencing additional little slips. Dairy here. A bit of cheese there. Once we'd slipped up once, it all seemed to crash down far too easily. Finally, we were out of town for the day, it was pouring rain, and we were starving. We decided together, the Whole30 was over. We ordered two turkey and cheddar sandwiches on croissants, and holy crap, were they delicious.
Moving On
As we'd started slipping, we felt we had done so deliberately and slowly. We didn't go crazy and eat every forbidden food in sight. In a way, we allowed ourselves to do a small reintroduction early. We noticed how we felt with soy and dairy, or with bread. It didn't take long for me to realize soy does not agree with me and bread makes me feel like a big balloon.
We asked each other if we felt bad about ending early. We decided we didn't. Because the Whole30 isn't just a diet (and it's not a lifelong sustainable program, either), it is a gateway to help you have a better relationship with food. It's a method of understanding your body and discovering how you feel when all the nasty additives and potential allergens are taken away. It lets you see how much more energy you have and how much better you feel when you make healthy food choices. And, it shows you how rotten you feel when you make a poor choice.
After 27 days, we knew how good we were feeling. Our energy levels were stable. We weren't craving any of the sugary treats we used to (lattes aside). And we definitely noticed ourselves losing weight.
On Day 28, we weighed ourselves.
Nathan had lost 9 pounds and I 8, all in less than a month. A real victory for us, (and a surprise to me considering my abundance of sweet potatoes!).
Our results were great. We could not have asked for more. And we want to keep this going.
Moving Forward
Since our Whole30 ended, we have been eating mostly the same. Our Whole30 habits and choices have stuck with us and continue to influence the bulk of our diet. The main reason we didn't regret ending our Whole30 early is because in many ways, we didn't end it at all. Now that we're back in "regular" mode, we're eating the same meal template, splurging only rarely and when it is worth it, and feeling equally good. Our only change is that we've had a latte almost every day (its hard not to have a coffee when you're a digital nomad!).
All in all, I'd say the Whole30 is absolutely worth it. If you're considering it, give it a shot. And I am willing to bet you can make it all 30 days!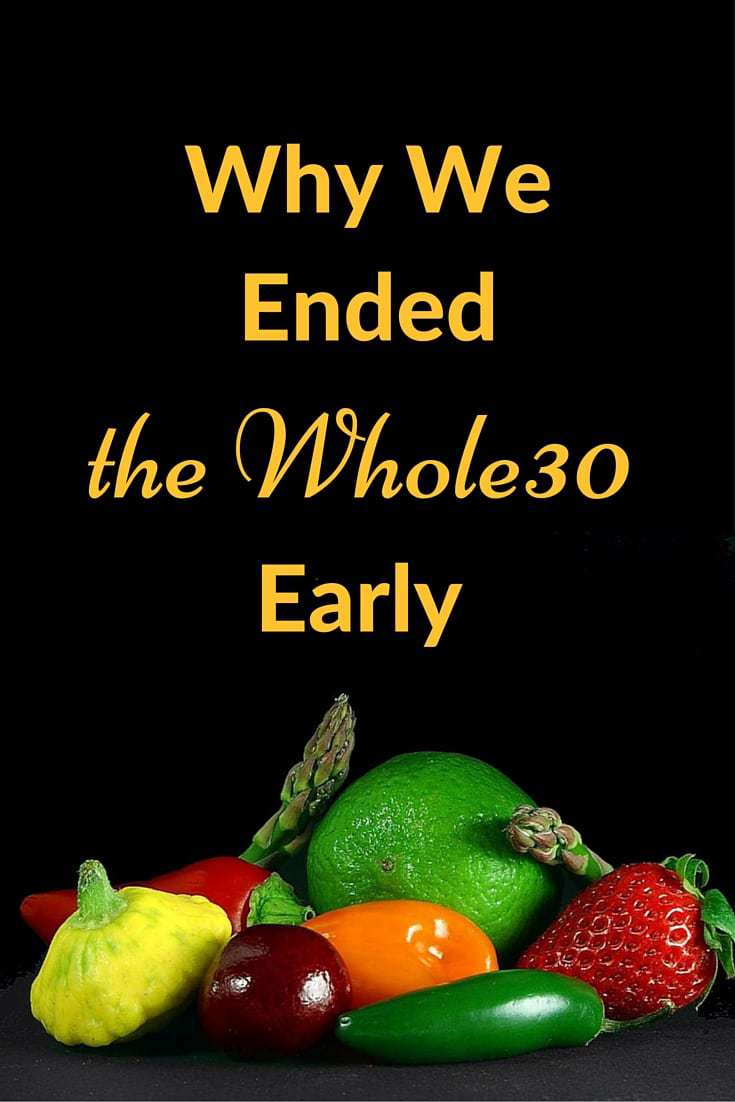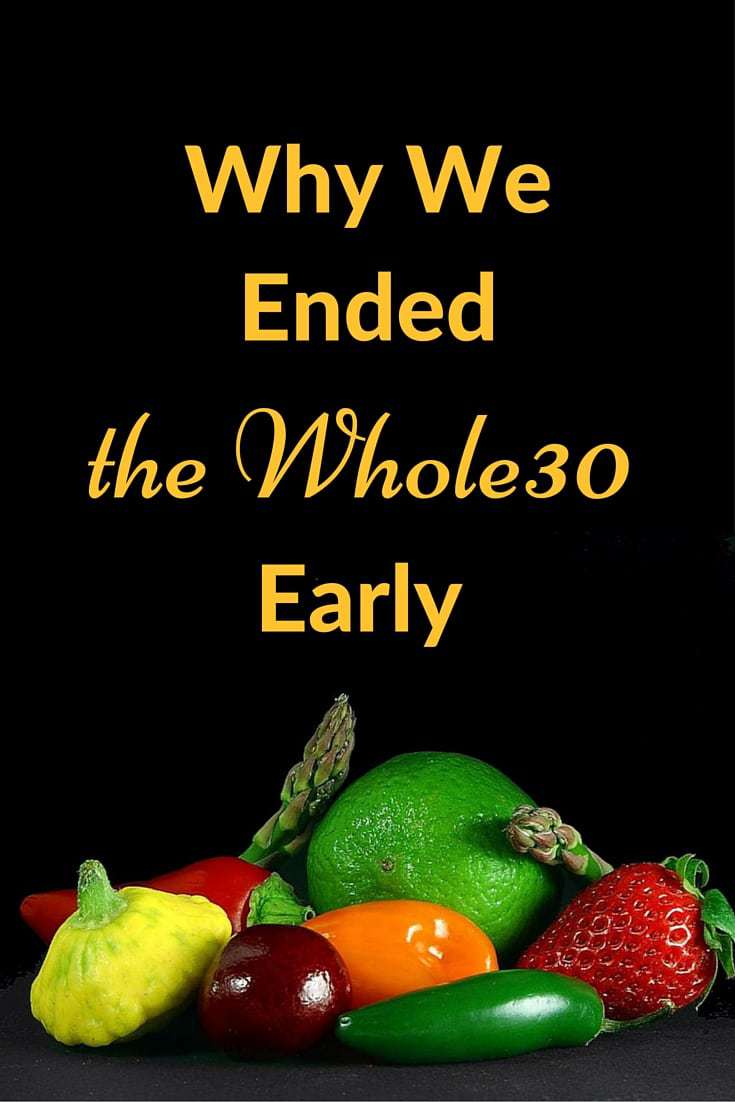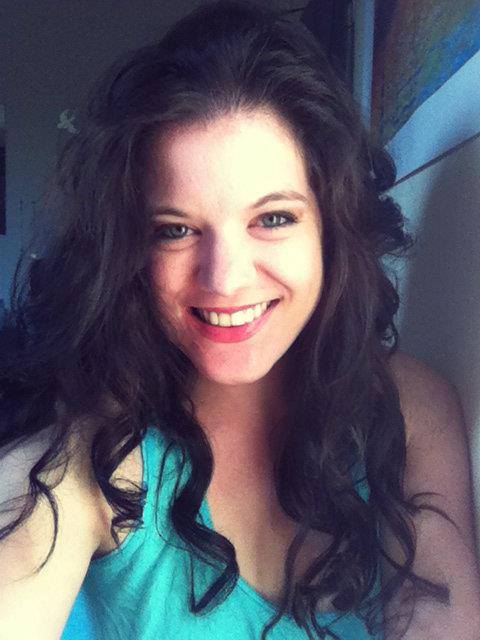 Amy Hartle is the co-founder and owner of Two Drifters, where she blogs about romantic and couples travel, relationships, honeymoons, and more. With a Master's in English and a BA in Musical Theatre, Amy loves to write quality content as well as to entertain, and she hopes to do a bit of both here on the blog! Amy is happily married to her husband Nathan, and when not working on their sites, Amy & Nathan can be found cuddling, reading, and enjoying delicious lattes.