---
*Links in this article may be affiliate links, from which we may earn commission. See our
Privacy Policy
for full details.
---
By far, one of the greatest excuses for not going traveling is money.  I get it, believe me. I have never been what one would call "wealthy" and despite having traveled many places over the years I still have a frightening amount of student loan debt hanging over my head. No matter how much of budget traveler you are, you've got to spend a bit to get where you want to go. Even if you do it on the cheap, if you travel slowly, and if you take advantage of rewards credit cards or other deals, you're still going to have to shell out some cold hard cash. If you want to see the world but are a bit light in your bank account, it's vital that you figure out ways to slash your budget and save up more of your hard-earned dough for travel. We believe that if you prioritize the things you're passionate about you can go a long way towards making them a reality. if you want to travel more, there are countless ways to travel cheaper and — in you everyday life–save more money for your next vacation.
Since we're talking saving, we wanted to share with you 5 unusual ways to fatten up your piggy bank. A lot of people know the standard tips (give up your $4 lattes…sorry, that's just not going to happen) but you might be surprised at all the other ways you can save a dime or a dollar here in there. Take a look at five awesome options.
Find alternate approaches to your usual errands
Everybody has errands, chores, and tasks they have to do throughout the week and the month. The good news is, if you can find alternate means of getting these things done you may be able to save a great deal of money. One of our favorite ideas is to have services done by people who are not necessarily "pros." most of the time, these individuals do just as great of a job on a task, but without the costly fee. A great example is your haircuts. Instead of going to a top notch salon, consider getting your cut and color done at a local beauty academy. These estheticians-in-training can give you an amazing new 'do often for half the price you'd pay in an upscale salon. I have done this a few times with outstanding results and I love paying the bill! Plus, you can feel confident that these students are being supervised by master teachers, and you can also rest in the knowledge that these students want to do an awesome job so they're going to try extra hard to give you gorgeous hair. This is a fabulous way to save money and put it towards travel dreams.
Get rid of your cable subscription
Do you still have a cable subscription? I feel that today, cable is a luxury. And it's a luxury that you can probably live without. Now, I'm not sure of the average monthly cost of a cable subscription but I'm sure it isn't cheap, especially if you have oodles of channels. Plus, a cable subscription is often bundled with a landline service. Do you truly need a landline in 2017? I doubt it.
One of the most excellent ways to trim your monthly bills is to axe that cable subscription. Things are changing so much in modern times. I humbly declare that nearly all of the best television shows can be found on Netflix or on Hulu. And even your favorite network shows can often be watched using other services such as HBO Go.  If you're still having trouble fully letting go of cable, I'd urge you to spend a month using Netflix and/or Hulu and see if it doesn't satisfy your tv-watching needs. For a fraction of the cost of a cable subscription you can have thousands of shows and movies streaming right on your laptop. We are huge Netflix fans and at $7.99 a month it's 100% worth it. We don't miss cable at all.
Use an app to help you find the best deals
2017 is the Golden Age of Smartphone apps. They say there's an app for just about anything these days and I think they're right. In fact, apps are getting SO smart that they can do things for us before we even think to do them ourselves! One excellent example is a new app called Dosh.  This money saving app is totally genius. Whenever you make a purchase using your credit or debit cards, Dosh automatically searches the web for relevant discounts and deals (for any businesses connected to the app) and applies them right away. So literally, without even having to search for a coupon or think about a discount code, Dosh saves you money on a purchase you are going to make anyway. There's really no easier way to save money for travel then with something like this. At the end of the month you can check for all the savings Dosh has earned you. If your Dosh wallet has reached $15, you can transfer that cash over to your special travel fund. Flights to Tahiti here we come!!
Host a clothing swap with friends
In college I hosted a clothing swap for me and my female friends. This was such a brilliant idea and we had an absolute blast. About 10 of my closest girlfriends and I met in my apartment and we each brought a huge pile of clothes we no longer wanted. The clothes were in good condition, and we had a variety of body shapes and sizes present, which meant everyone got to take home a big bundle of fresh fashions that fit.
This is an especially great idea with the change of seasons. As fall is setting in here in the northern hemisphere, it presents a perfect opportunity to host a clothing swap with a group of friends. You can set it up however you'd like. We drew numbers and then took turns each selecting an item. But the best part of the experience—in addition to the fact that it's a whole lot of fun—is that you  don't have to go to the mall to get your brand new fall wardrobe. Instead, without paying a cent, you can head home with an armful of new items ready for you to debut this season. For me this was amazing and I would totally be down to do it again. And whatever doesn't get swapped can be donated! PS: While you're dropping of donations at the Goodwill you could also pick up any new clothing items you need there for a song. Love that thrift store clothing!
Ask your credit card companies if they can offer you lower rates
If you got money that you owe to credit cards, paying down your debt is obviously a big priority. To help you pay them down faster, wouldn't it be awesome if your interest rates were just a teensy-weensy bit lower? This may be doable for you. Many credit card companies will actually negotiate with you to offer you lower interest rates especially if they know you are keen and focused on paying off your debt. You may have better luck striking a deal if you've always paid on time and been a loyal customer but no matter what, it's worth calling up the companies and asking. Of course you'll have to pick up the phone and maybe spend some time on hold ,but if it can save you even $20 a month, that's $20 more you have to travel the world and in certain destinations that can go a long, long way. Never be afraid to ask for what you need to help you better and sooner reach your dreams and goals.
---
Want some more ideas on how to travel cheaper?
We can help!
Consider house sitting to save on accommodation costs, or look at these 5 cheap/free accommodation options.
We've also got a few posts to help you see how other couples travel more frequently or even long term!
How These Couples Afford to Travel the World
How We Afford to Travel the World as a Couple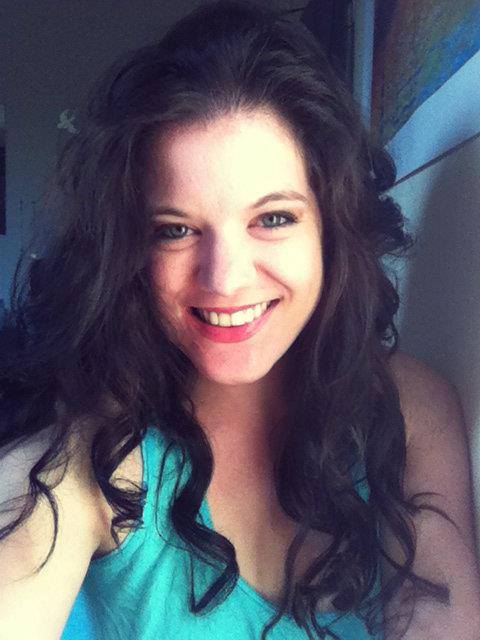 Amy Hartle is the co-founder and owner of Two Drifters, where she blogs about romantic and couples travel, relationships, honeymoons, and more. With a Master's in English and a BA in Musical Theatre, Amy loves to write quality content as well as to entertain, and she hopes to do a bit of both here on the blog! Amy is happily married to her husband Nathan, and when not working on their sites, Amy & Nathan can be found cuddling, reading, and enjoying delicious lattes.