---
*Links in this article may be affiliate links, from which we may earn commission. See our
Privacy Policy
for full details.
---
Getting ready to travel, whether you're going away for a short weekend trip or heading on a flight across the globe, takes a great deal of planning and preparation. You have your tickets and reservations made, your luggage packed, and, of course, your travel insurance purchased. But one area that often goes neglected is your personal jewelry. If you're planning to travel with rings, necklaces, bracelets, or any other valuable items, you will want to be sure these are well protected.
We didn't really think about traveling with jewelry until we got married. Though I'd always packed favorite earrings and other items, it was my wedding ring which made me first consider the need for some precautions. My wedding band and engagement ring are incredibly precious to me—as are Nathan's to him. We wear our rings daily, and they mean the world to us. Wedding jewelry is often high in monetary value, but it also carries with it sentimental value that renders it virtually irreplaceable. These days, we wouldn't think of traveling without taking the proper steps to keep our jewelry safe. Read on for our tips on how to protect your wedding rings and other items, and how to best travel with your jewelry.
Start by downloading these free pocket guides for traveling with jewelry. The checklists are essential to help you be prepared before, during, and after your travels.
Narrow Down What You Need
Do you really need to bring your entire jewelry collection with you? Probably not. Though we women especially like to look our best on our trips, it is wise to narrow down what you truly need to bring. Pack the essentials plus a few beloved pieces, and you should be all set to look great on your trip.
Minimizing your packing saves you valuable luggage space, keeps you from being overwhelmed with packing tasks, and also makes it easier to keep track of your beads and baubles. In many travel destinations, abstaining from wearing excessive jewelry can also be a smart choice. In areas where pickpockets might be a problem, leaving your jewels at home keeps you from becoming a target and potentially losing an item you love.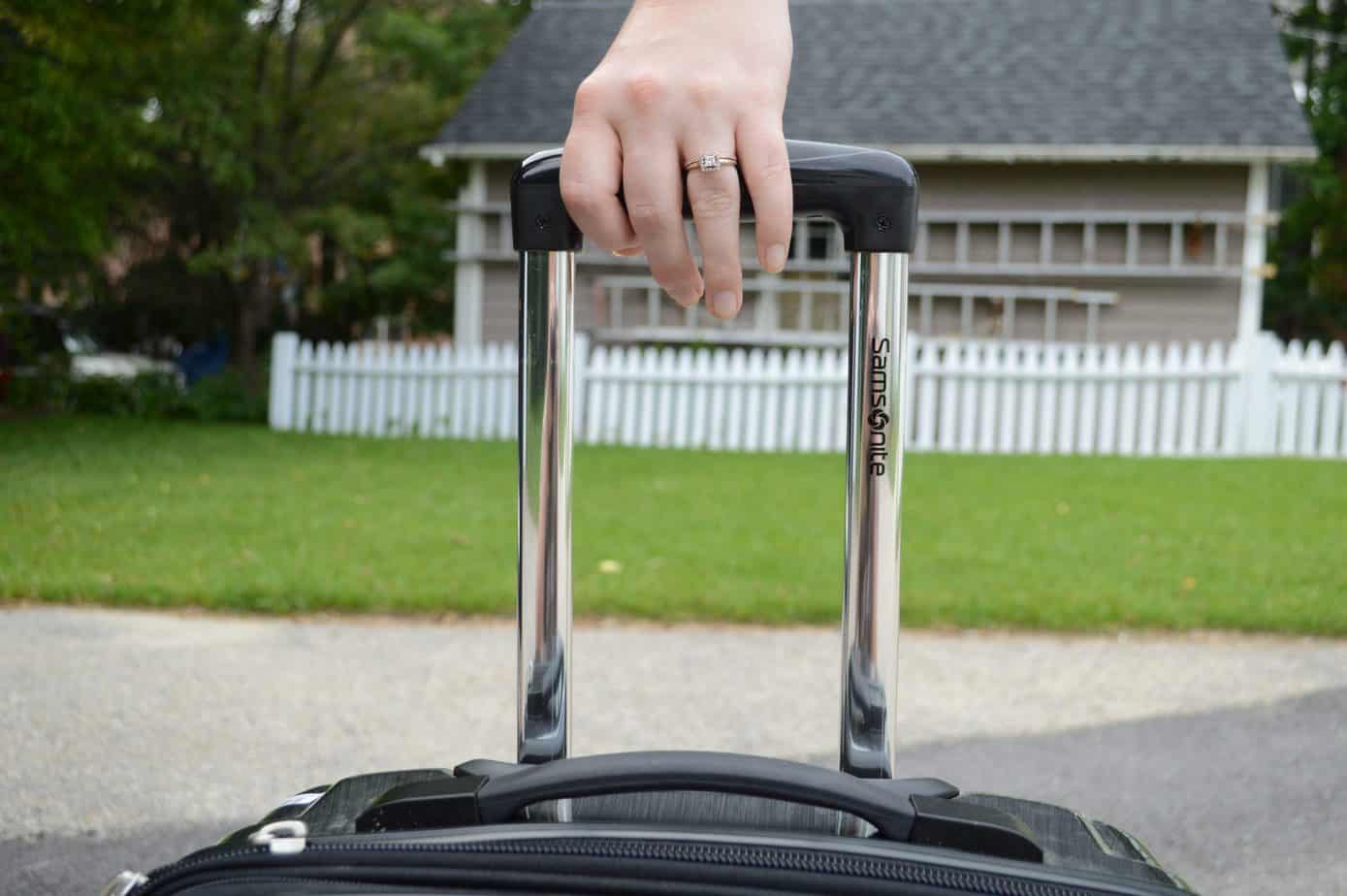 Learn to Pack Like a Pro
Jewelry is delicate, and can be easily damaged if not properly packed in your luggage. A small travel jewelry case is always a good idea, to keep your items in one spot, but there are additional things you can do to keep necklaces from tangling or prevent earrings from getting chipped. Everyday items can become clever jewelry packing "hacks." Straws can be an ideal place to thread necklace chains, pill boxes can house your earring pairs, and even small plastic bags can help you keep items sorted.
Consider Alternatives
You can choose alternatives to your most valuable items when traveling. If you have a particularly valuable wedding set, for instance, consider leaving the larger piece at home and traveling with only the wedding band. You could also purchase inexpensive "faux" wedding rings. Leave the real thing at home. This will allow you to still wear a ring indicating your married status, but keeps the potential for loss or damage at bay.
It's also good to remember that you're on an adventure. If you're planning to participate in any outdoor activities such as boating, hiking, fishing, or even sight-seeing, this can put your jewelry at risk for damage. On vacation, it's easy to get caught up in the moment while you're having fun and being active. But if you don't consider your jewelry, it could easily be chipped or damaged during your adventures. When participating in these experiences, pack away your valued jewelry for the day.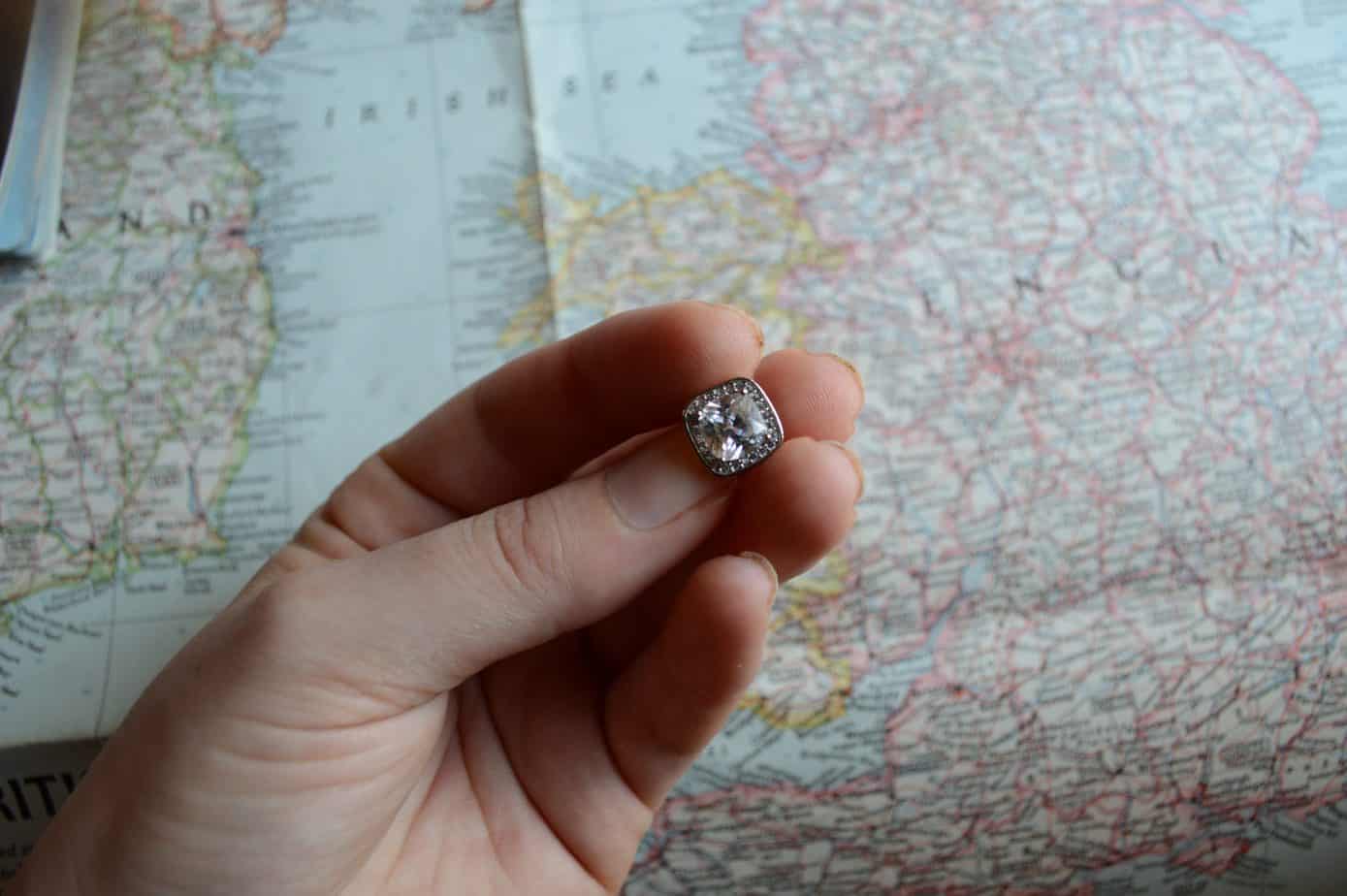 Don't Take Chances
If you choose to travel with your fine jewelry, always go prepared. Have a plan in place for your jewelry, keep an inventory/checklist of what you've brought, and, before you depart, don't forget to insure your jewelry. Unfortunately, accidents happen, no matter how careful you are. Insurance is the answer. Why not choose Jewelers Mutual Insurance Company for trusted worldwide protection of your treasured items? Jewelers Mutual has been serving customers for more than a century, exclusively insuring jewelry and watches for customers across the globe. Your valuables will be in good hands with Jewelers Mutual, covered for loss, theft, damage, and mysterious disappearance (unexplained loss).
So go have a ball on your adventures this summer (and beyond). With the peace of mind that you've taken the right steps to protect your jewelry on your travels, you can relax and have the time of your life.
Pin this post for later!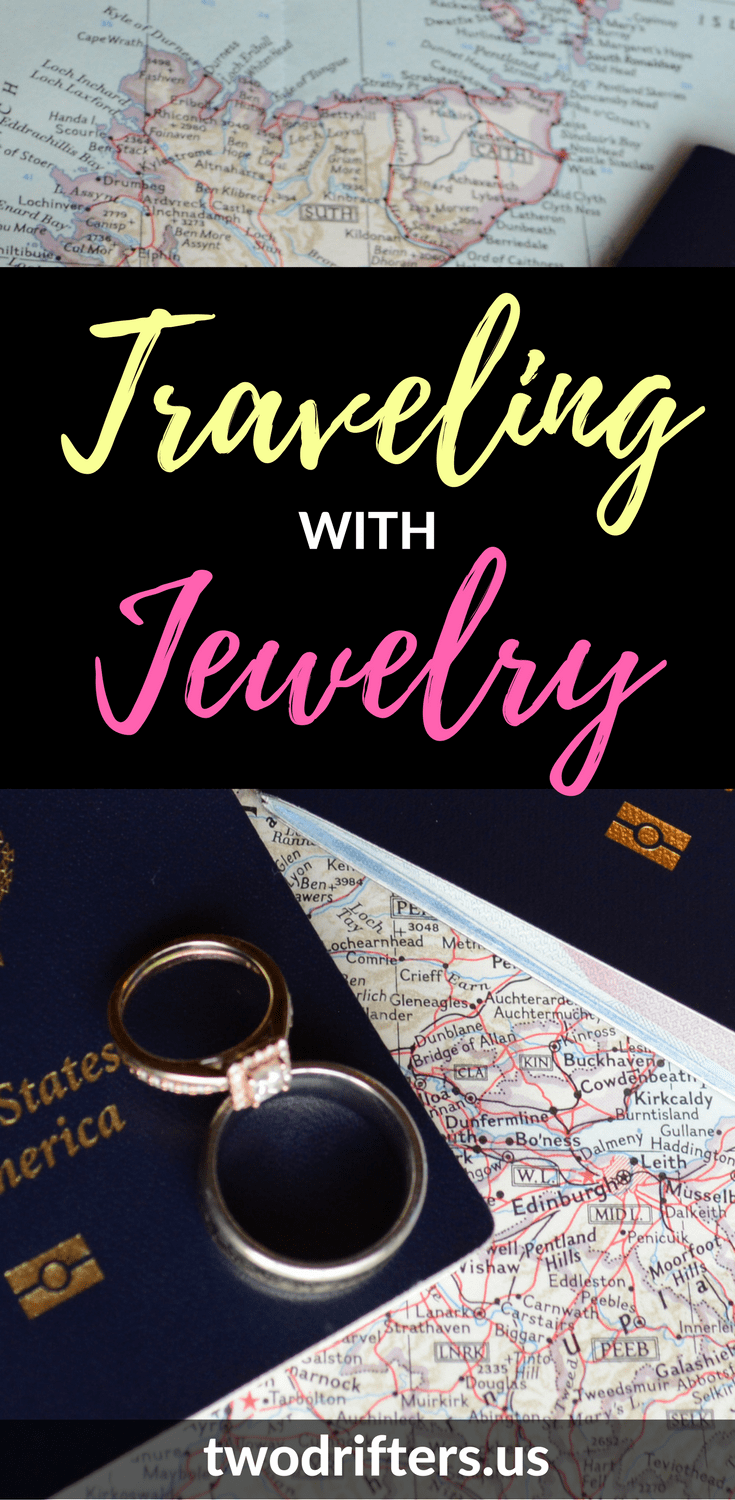 I was selected for this opportunity as a member of CLEVER and the content and opinions expressed here are all my own.
Amy Hartle is the co-founder and owner of Two Drifters, where she blogs about romantic and couples travel, relationships, honeymoons, and more. With a Master's in English and a BA in Musical Theatre, Amy loves to write quality content as well as to entertain, and she hopes to do a bit of both here on the blog! Amy is happily married to her husband Nathan, and when not working on their sites, Amy & Nathan can be found cuddling, reading, and enjoying delicious lattes.