---
*Links in this article may be affiliate links, from which we may earn commission. See our
Privacy Policy
for full details.
---
Travel: fancy yachts, first-class flights, and exotic destinations? Or delayed trains, misplaced passports, and language barriers? Although Instagram would have you believe otherwise…travel isn't always as glamorous as it seems.
Travel is a wonderful adventure. But sometimes, there's less emphasis on the wonderful, and more emphasis on the adventure. That's certainly what we've experienced, and apparently, most of our fellow travel bloggers have too. # of them have shared their most memorable misadventures and missteps, each with a story-telling photo that shows a decidedly unglamorous side to travel. Journey with us as we check out these experiences and laugh together over these tales of travel gone wrong.
4 AM Bus Stop Adventures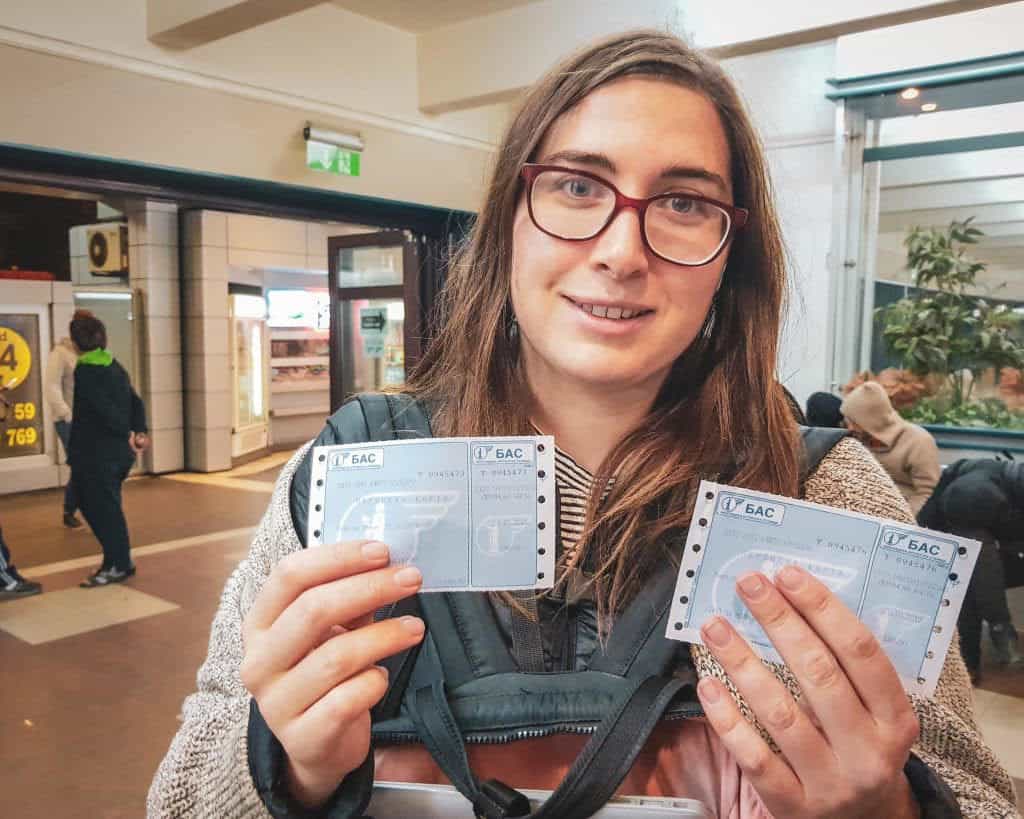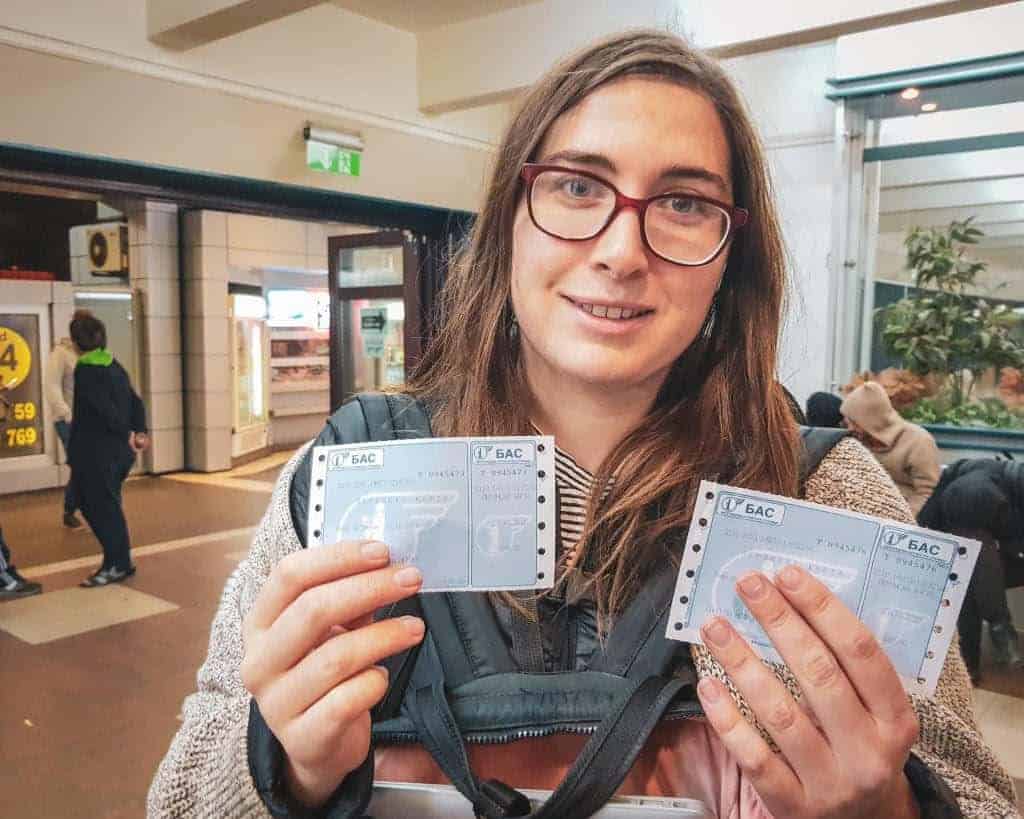 What's more fun than being at a bus station in the middle of the Balkans at 4 am? Well, basically anything else is more fun. Living and writing about the Balkans, you end up on a lot of buses, and frequently they're long-haul overnight buses. Belgrade is an especially annoying bus station to travel from, since you have to buy a separate ticket to be allowed onto the platform. Last time I was there, getting on a bus from Belgrade to Sofia, my friend and I showed up without any cash and had to get an ATM withdrawal for the equivalent of $5 USD to buy the platform ticket even though we already had purchased our tickets to Sofia online. Better yet, when I went to board the bus, I dropped a bottle of local wine so I smelled like I'd been up all night drinking. Rolling into Sofia at noon the next day, I looked (and smelled) like the undead.
-Stephanie, Sofia Adventures
Sick in the Sahara
It was the constant parade of beautiful photos on IG that made me finally book a trip to Morocco. I wanted some sunset camel caravan photos for myself. This is the only photograph I have of myself on my Sahara trip.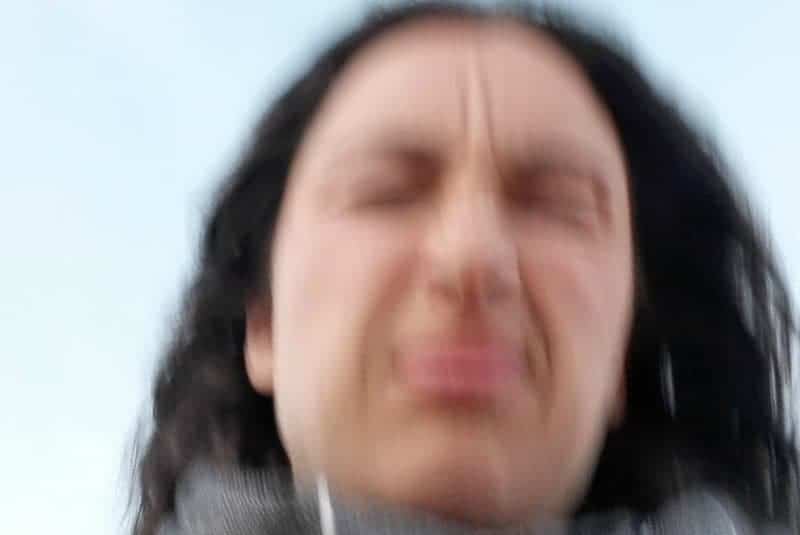 You can't tell from the photo but I am indeed riding a camel in the dunes of the Sahara. In a caravan of tens of other tourists taking beautiful selfies. However I had been struck down by food poisoning en route and struggling not to pass out and fall off my camel. And the toilet at the Sahara camp was not working. I missed sunset completely. It was the longest and most uncomfortable night of my life, followed by all unpleasantly hot all day bus journey back to Marrakech. The Sahara – not as glam as it seems on Instagram.
-Steph, The Mediterranean Traveller<
Mongol Rally Glam
Just look at us. Me and these girls knew that we were gonna have to rough it when we drove from the UK to Mongolia (and back!) over a 5 month period, but we didn't quite realise how dirty we'd got. We liked to 'decorate' as much as possible whilst living the desert nomad life: hairbands and weird clothing we picked up from shops in the 'Stans helped us keep our wardrobe funky. But my word, we actually looked like crap.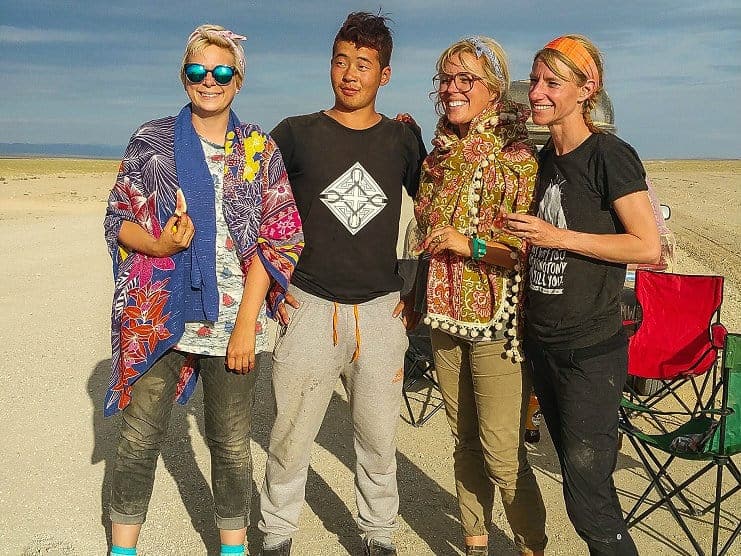 We lived on a diet of noodles and way too much alcohol and there are so many stories I could tell you about this trip and how un-glam this affair was. But one of the moments which got us cracking up was when we were complimenting each other on how tanned we had got! I remember clearly how we were looking in petrol station mirrors and thinking we were the bomb. But once we finally managed to get a shower (one week later), this puddle of dirt just collected at the bottom of my feet and we all realised that tan was way more than sunny rays. It was just s**t.
-Alice, Teacake Travels
SSSS On Your Boarding Pass?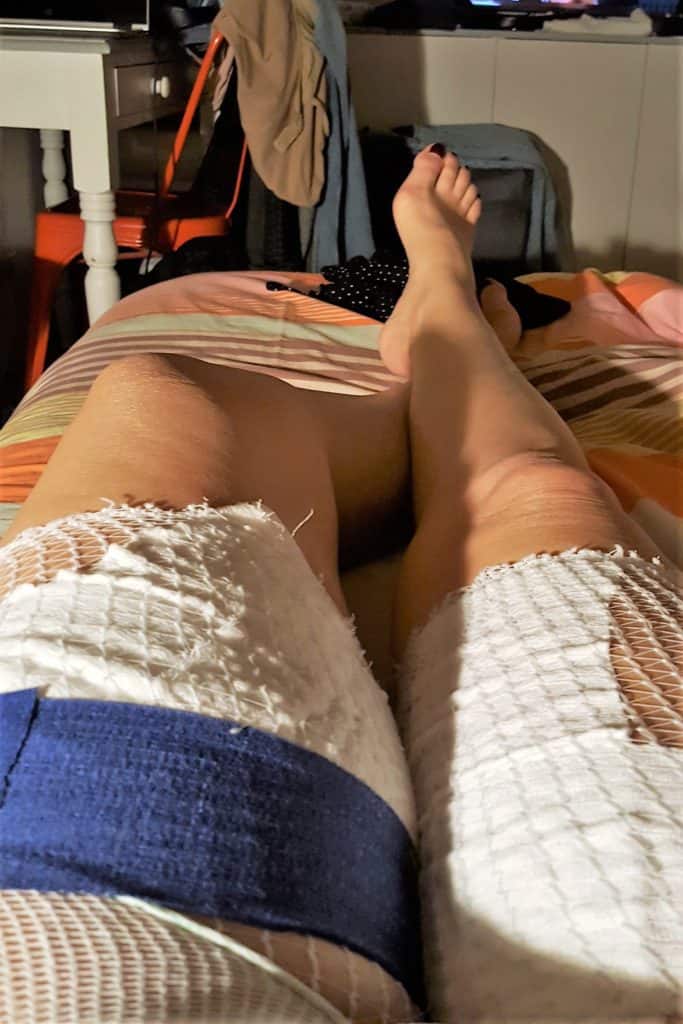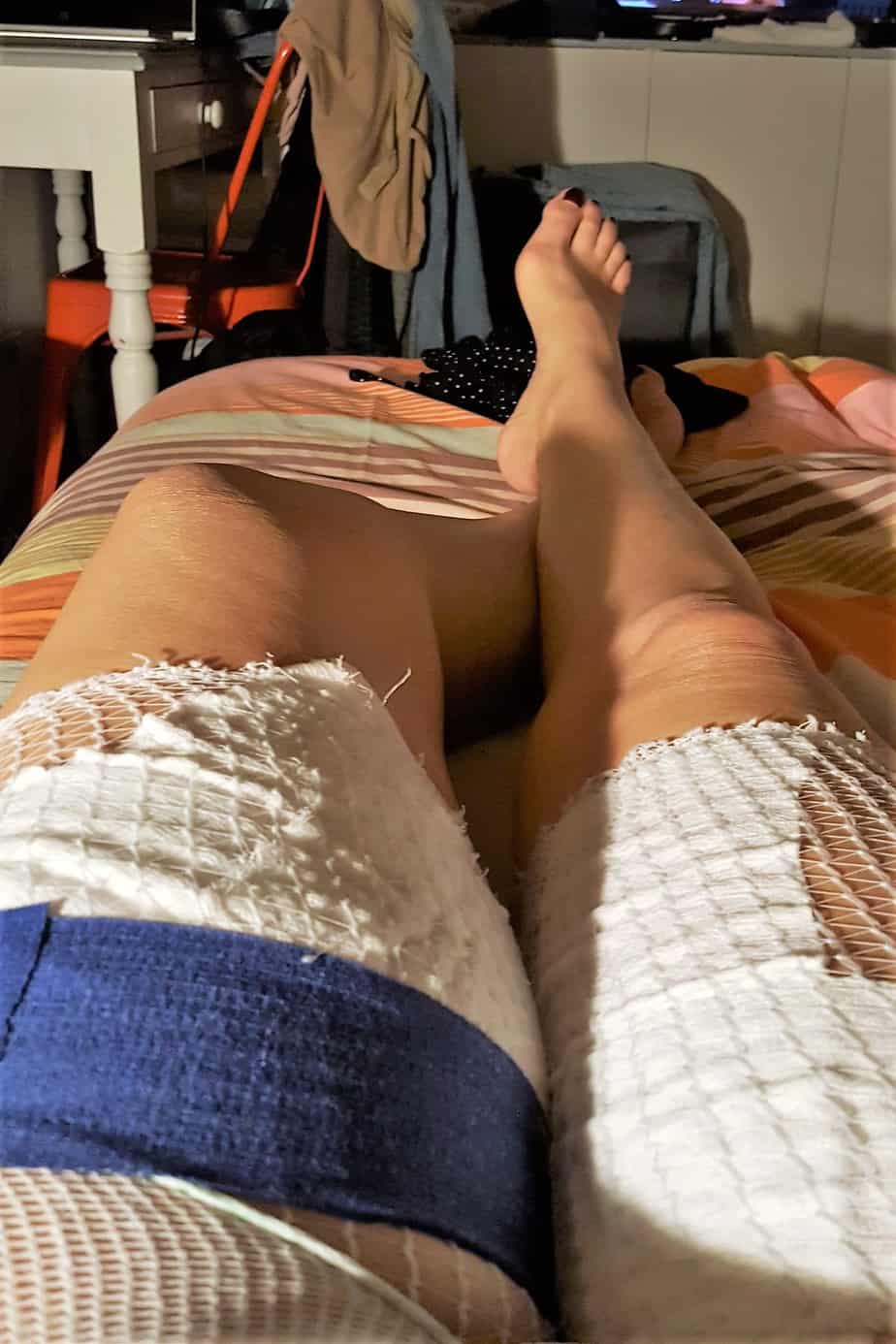 Being singled out for Secondary Security Screen Selection (SSSS) at Charles de Gaul Airport is unsettling. However, when you have second degree burns on your legs panic sets in. I thought when they patted down my bandaged legs, I would surely be locked up abroad.
-Susan, GenXTraveler
Life's Not Always a Beach
I've been based in Havana Cuba for the last year and I know so many people think I'm lucky because they have visions of me lounging on the beach and just popping inside for work for an hour a day to work.
When I first visited Cuba it was the amazing vacation everyone has. But it's much different now as I struggle like locals do with everything from wifi in Cuba to my neighbourhood not getting garbage picked up frequently enough and sometimes there's a mountain of it outside my apartment.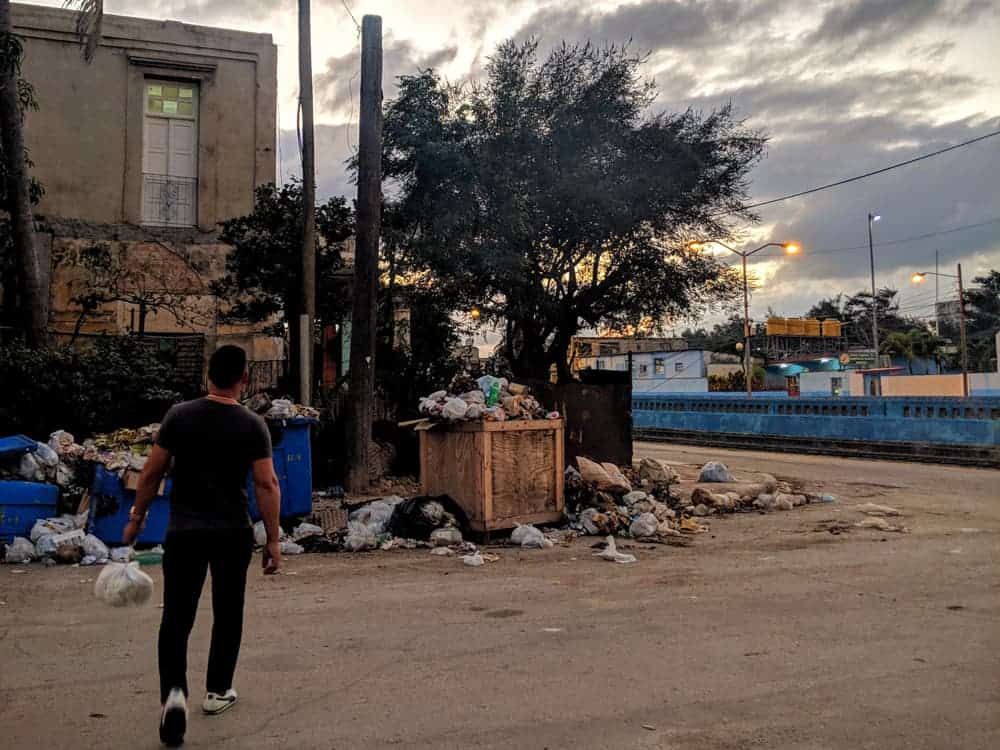 Havana is an amazing place, and the government has been actively trying to improve internet access and they just purchased a bunch of garbage trucks from Japan. But living in Cuba, away from the tourists means I see a much different side of it and it is far from glamorous.
-Ayngelina, Bacon is Magic
Worst Walking Weather Ever
Bad weather is one of the factors that can spoil any trip, be it hiking in the mountains or chilling on the beach. During our last travel to Spain we walked the Camino Finisterre, a hiking route from Santiago de Compostela to what in the old times believed to be the end of the world.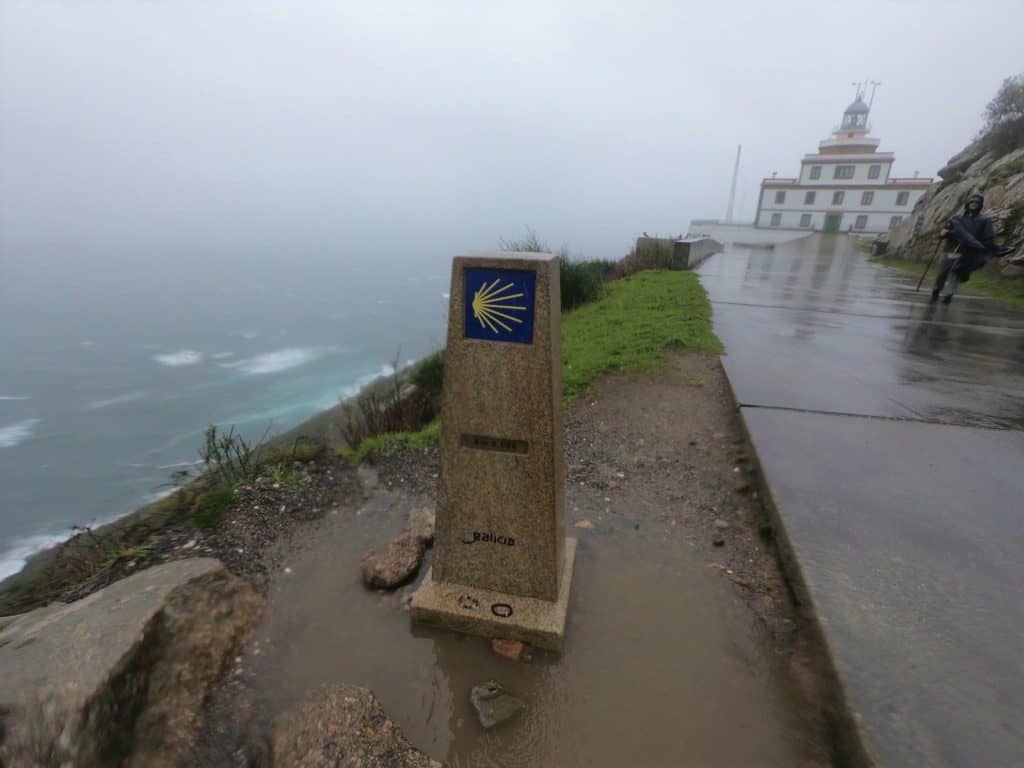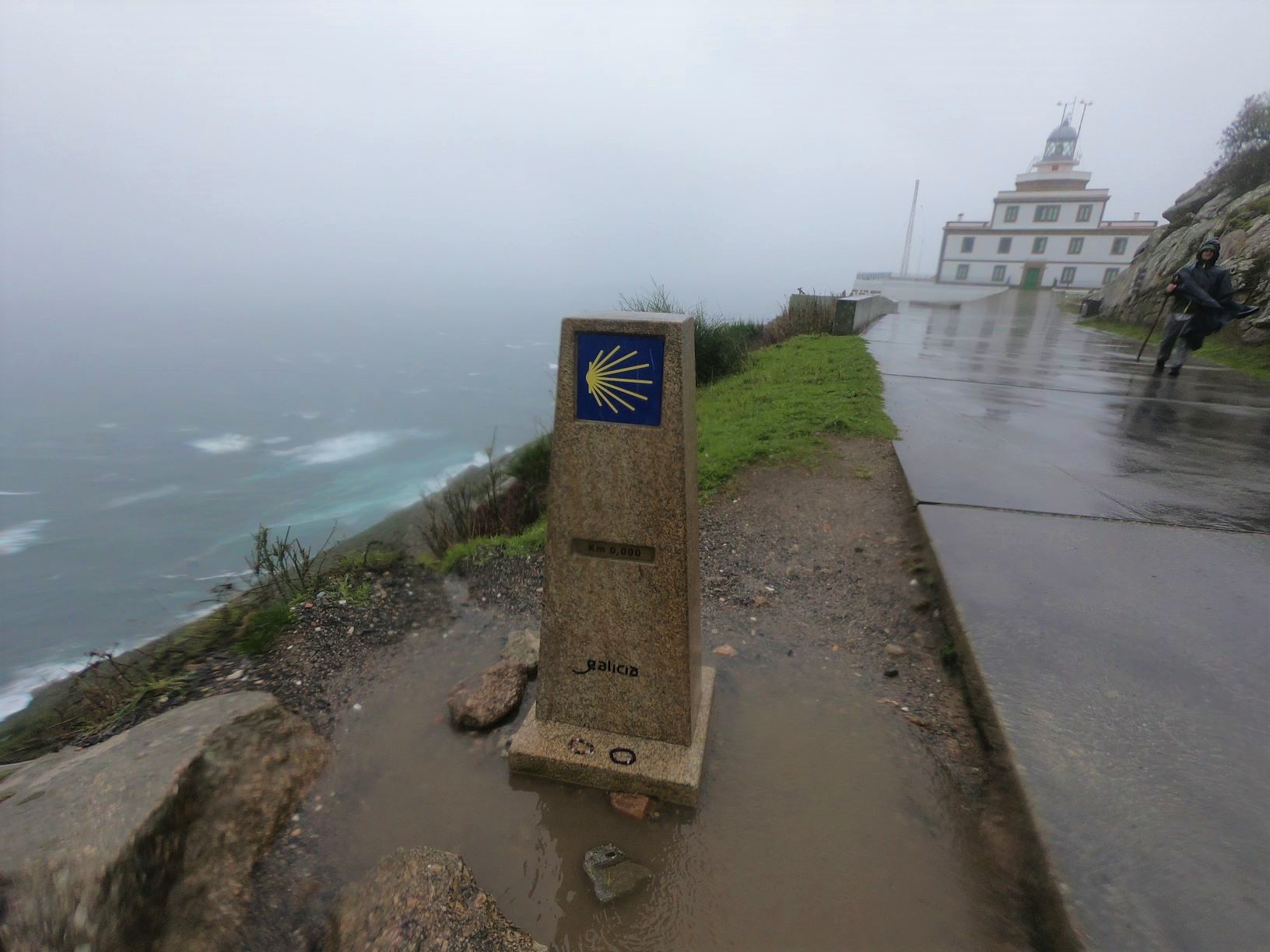 Cape Finisterre is supposed to be very beautiful place with stunning ocean views and picturesque coastal line but we didn't see any of it, in fact we could hardly see anything. During all four days of the walk the weather was terrible; heavy rain and hail, stormy wind and almost zero visibility – the worst weather conditions we have ever had traveling. We were soaking wet and cold all the time; fighting the wind and trying to prevent our rain ponchos from flying away.
-Campbell & Alya, Stingy Nomads
Mud Everywhere
One of my most unglamorous moments traveling was was when I attempted the lost waterfall hike in Boquete, Panama during the rainy season. The day started off sunny, but by the end of the trek I was covered in rain and mud from head to toe.
-Lora, Explore With Lora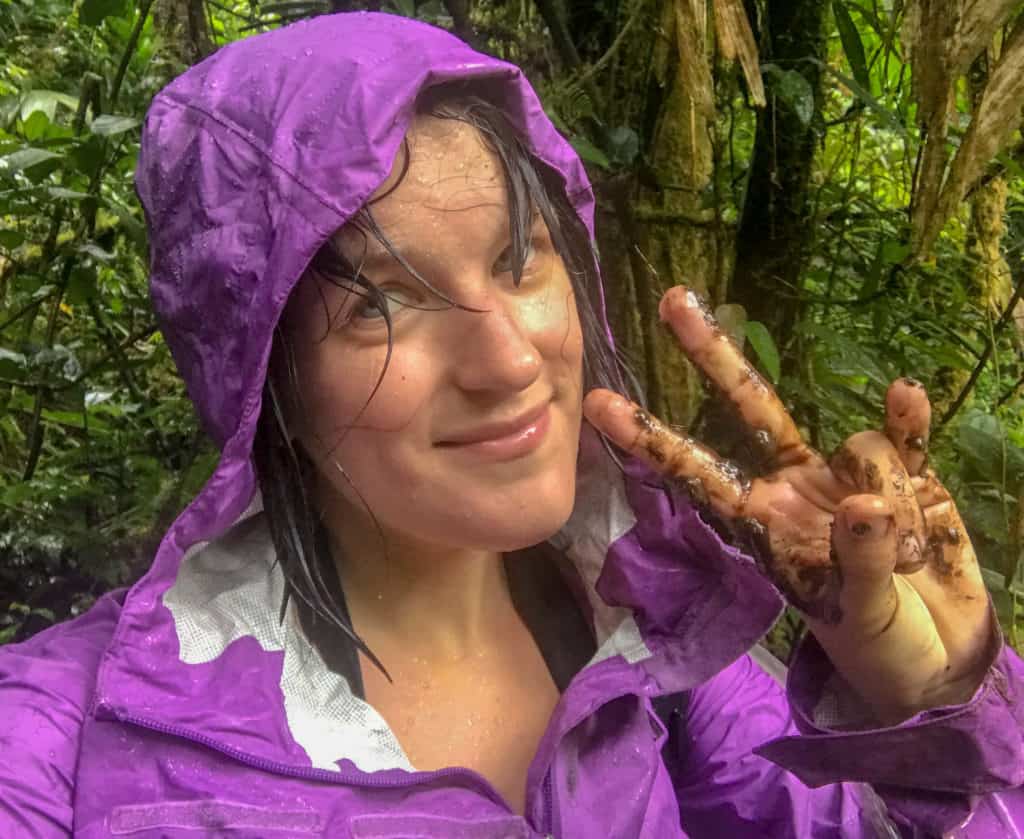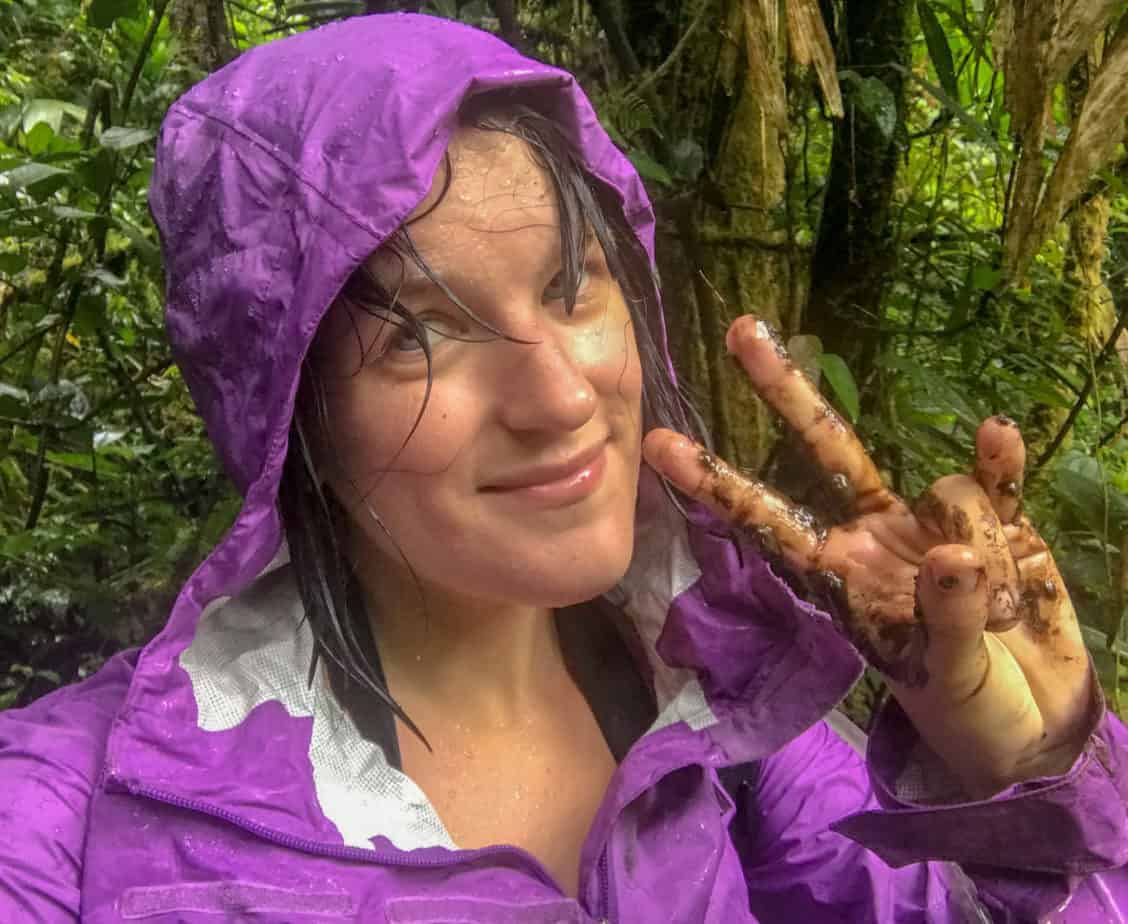 Road Trip Problems
Here's Hubbie changing a tyre at the side of a busy road somewhere in the heart of KwaZulu-Natal in South Africa. The best way to get around is by car, but boy, are those roads dangerous at times. We'd battled countless potholes, days of solid mist and hurtling lorries without lights, livestock wandering into our path, and areas where we'd been told to not stop the car under any circumstances.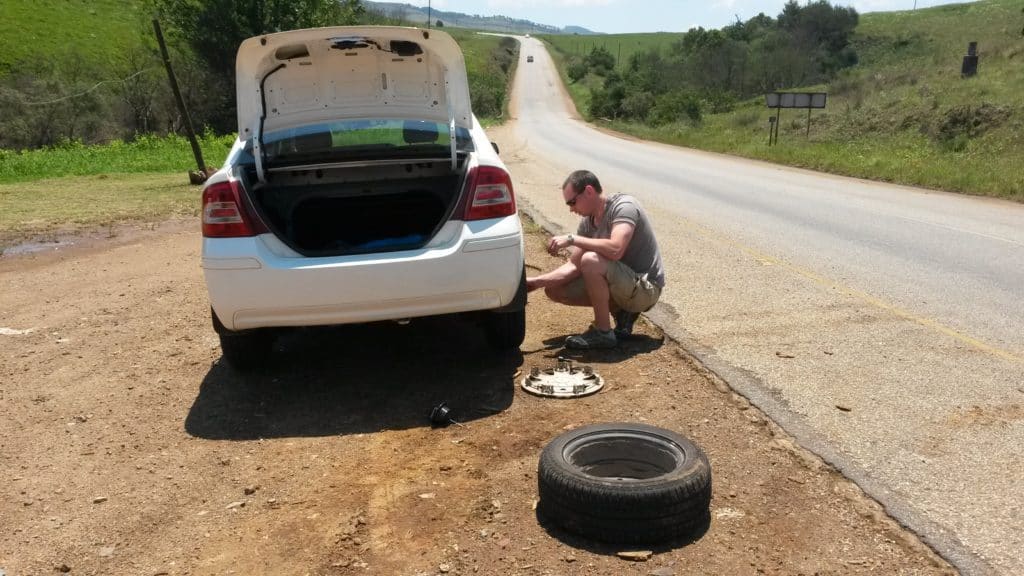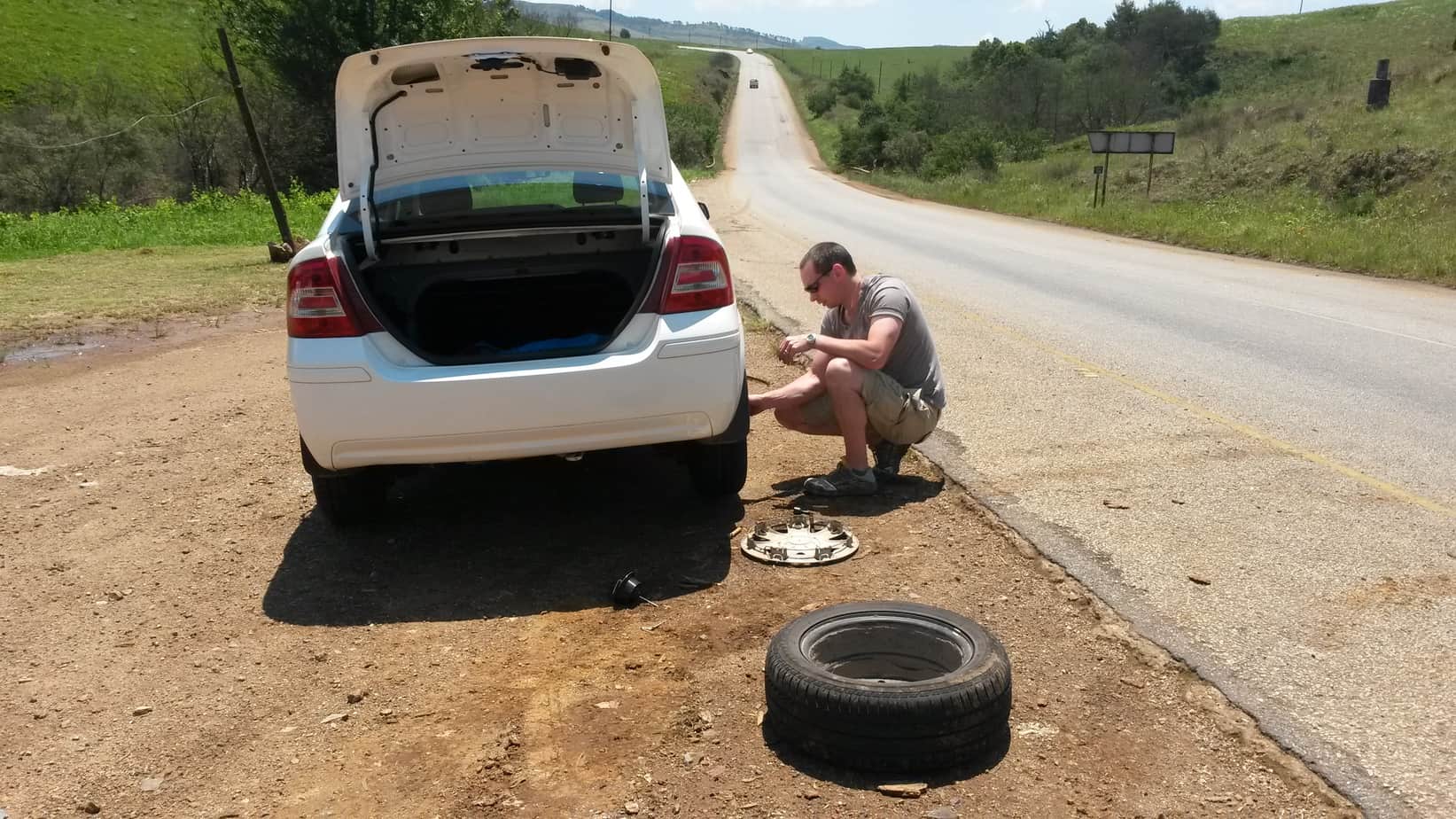 So it was inevitable we had a few punctures along the way, and spent a lot of our time crouched on hard shoulders wresting with tyres. All part of the adventure, but a real pain when you only have one spare!
-Heather, Conversant Traveller
Unwell in Vietnam
During what was intended to be a relaxed, beautiful experience at Halong Bay I became horribly unwell and spent the majority of the trip either running to the bathroom or lying in a feverish state on the floor of the boat… After the trip, a wonderfully kind couple who'd been on the boat offered to take me and my friend to the hospital to get whatever awful stomach bug sorted out, which was of course very kind and hugely appreciated.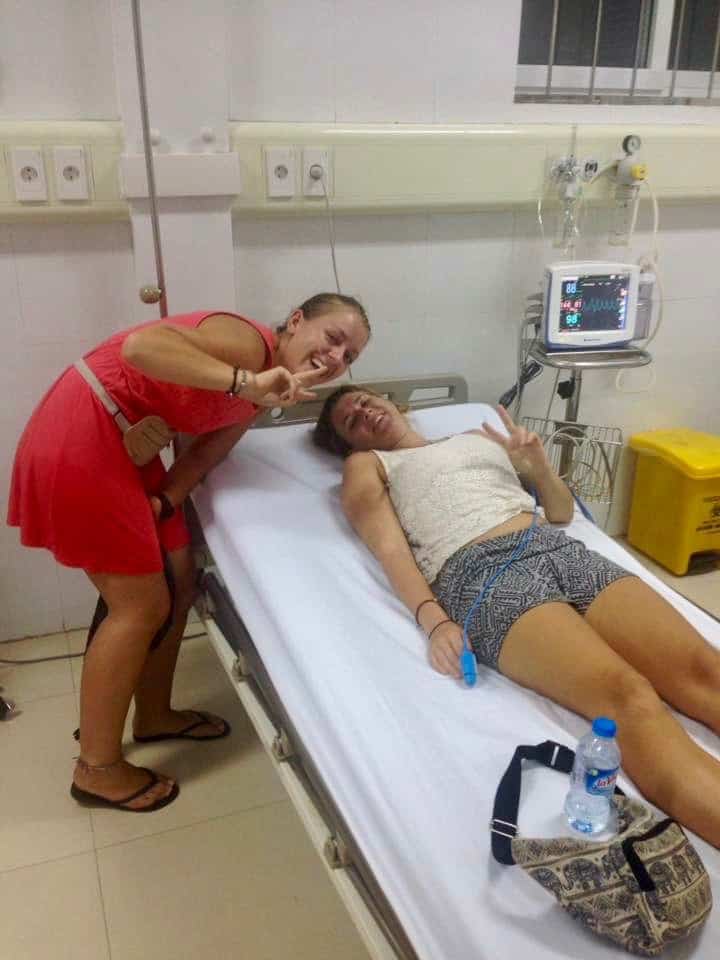 So, here we are spending an evening somewhere in northern Vietnam shortly after I emptied the contents of my tummy several times over. Still smiling though!
-Suzy, Suzy Stories
The Indian Bone Setter
An old world injury required an old world solution. Or at least that was the justification I used on myself. I had injured myself while wandering around Hyderabad in sandals and when I returned to my uncle's house everyone had an answer for me. I had to go to Saleem's [the bone setter]. And while I thought I just needed a bandage, it seemed that everyone else felt I needed some professional advice too. "You should go, but you probably won't like it" was the answer I got when I was asking what exactly it was.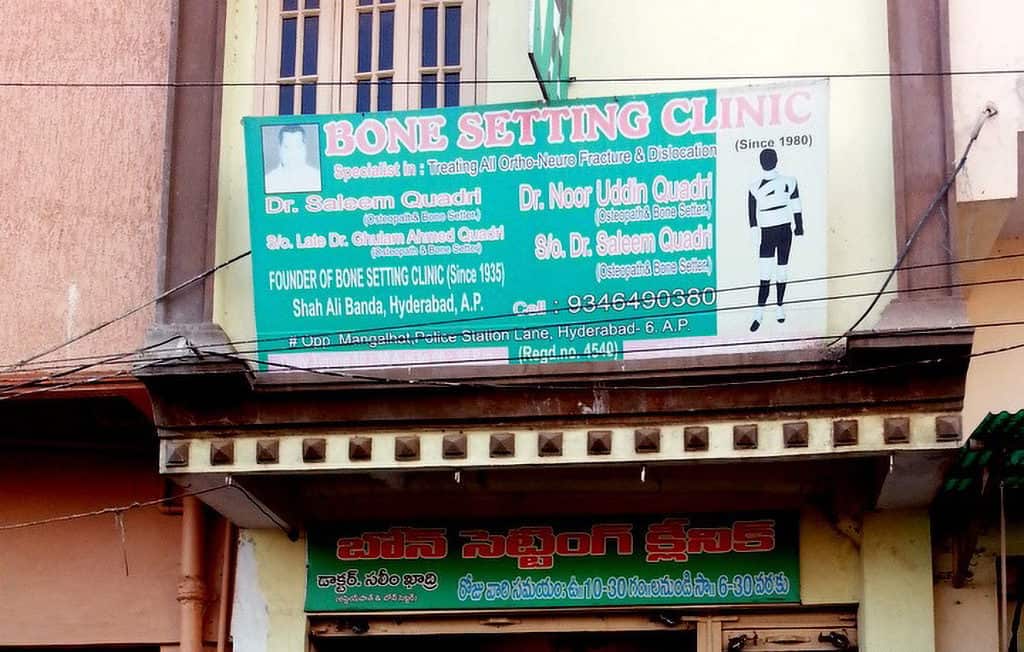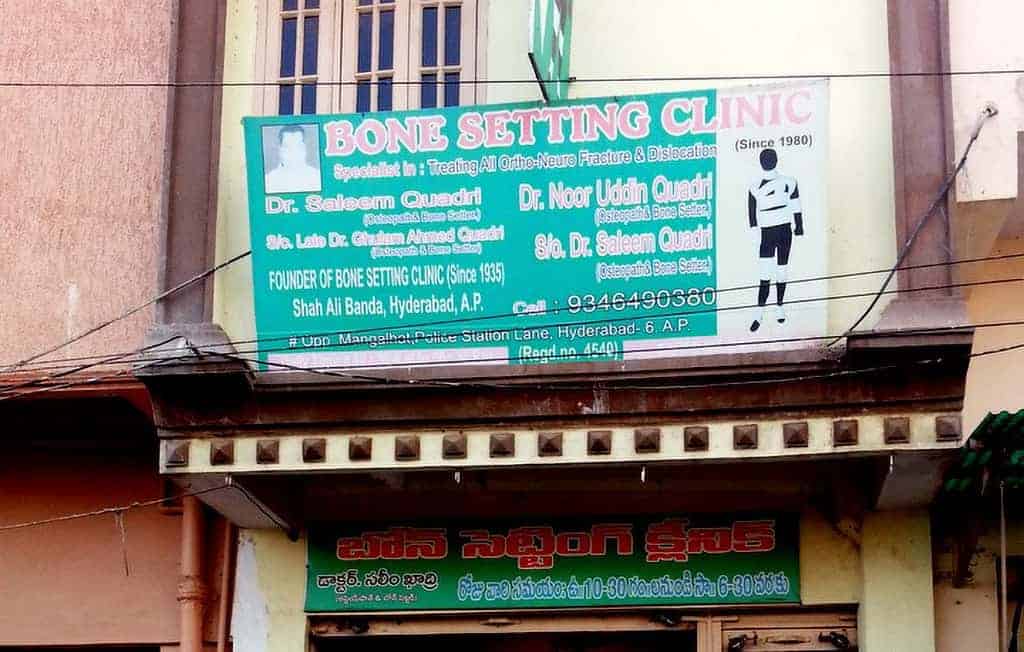 That should have probably been the biggest red flag. To say that going there made the situation better would be a lie. Especially as I yelped out loud as he contorted my foot (probably to set a bone that wasn't broken). But I did, in the end, get my bandage and more importantly a story (and no permanent damage).
-Anwar, Beyond My Front Door
Accidentally Offroading in the Faroes
As an American who grew up with wide streets and even wider highways, a Faroe Islands road trip threw me for a couple loops. There are quite a few stumbling blocks to driving in the Faroes: the incessant fog that often wipes away the world outside your windows, the sheep who sometimes overtake the roads, the one-lane roads with two-way traffic, and everyone's worst enemy – the one-lane, no-lights tunnel. Surprisingly, I made it successfully through the fog, sheep, and one-way tunnels, but it was the one-lane roads that got me.
After visiting Vidareidi, the furthest north town in the Faroes, we were on our way back to Klaksvik on a one-lane road. Another car started to approach me and I noticed an asphalt pull-over spot a few yards ahead. Unfortunately, I pulled over a bit before the actual pull-over spot.. which would be fine if I was driving on grass like I thought it was, but was actually a giant ditch covered in grass. One half of our car promptly tilted to the side, and our wheels were totally stuck in the ditch. Whoops.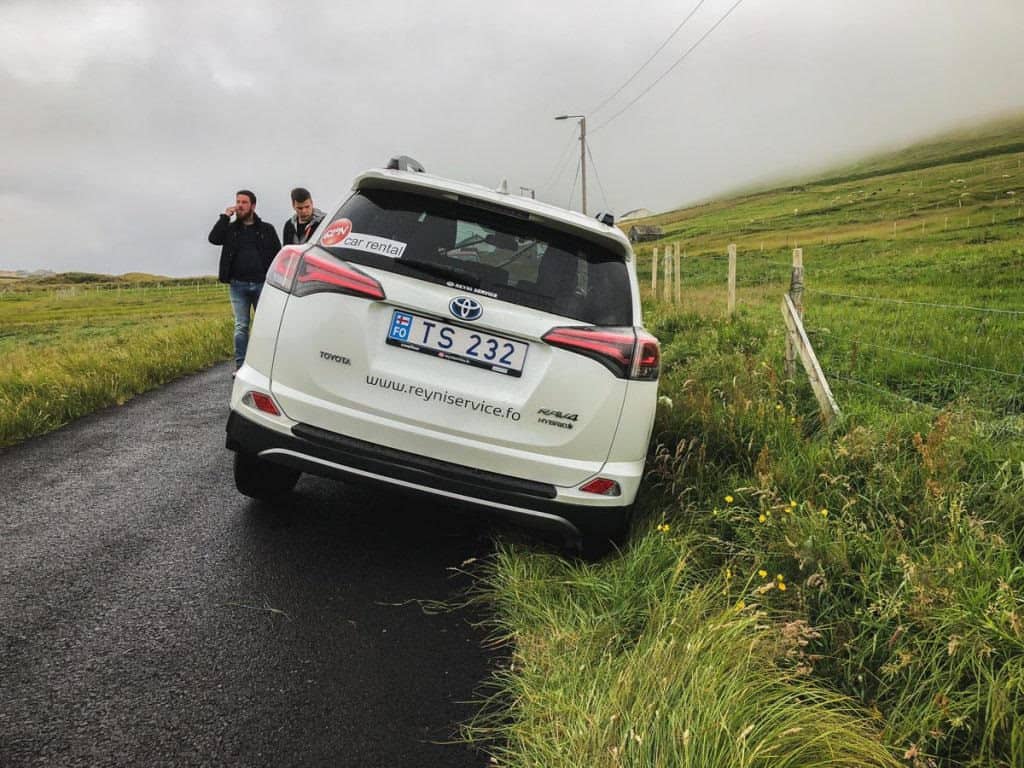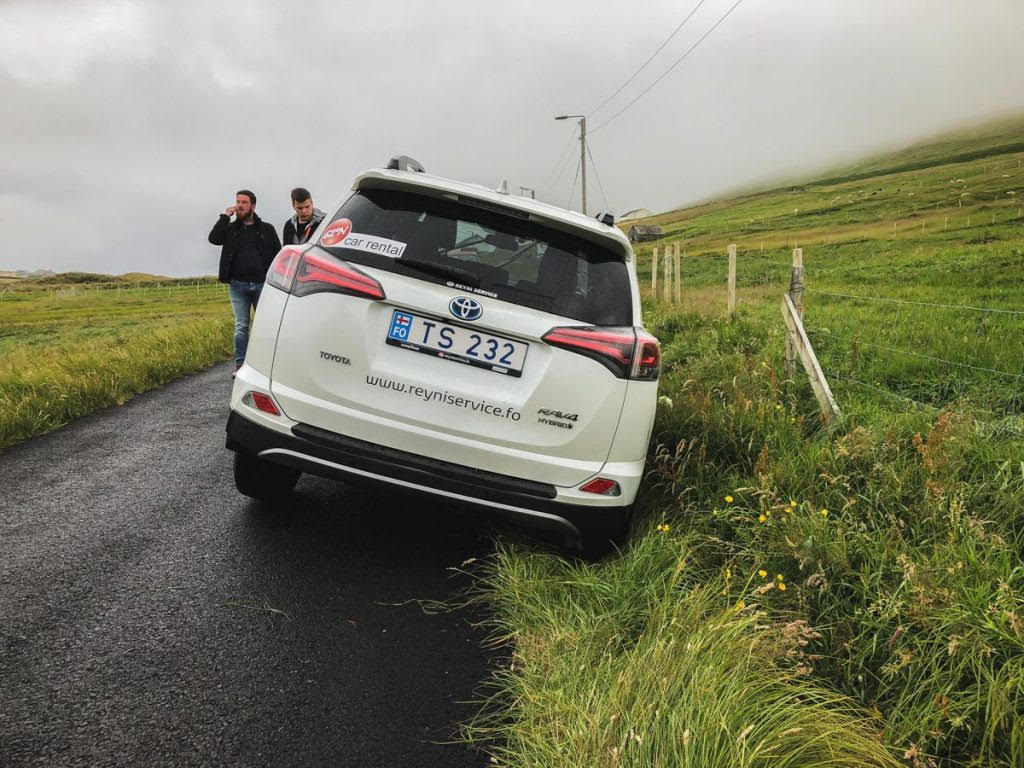 The guy who we attempted to pull over for ended up having to call a team of three of his friends to tow us out – which they were able to do with nothing more than a rope, a truck, and quite a few strategy huddles — all in about 45 minutes flat! I am so grateful to the amazing people of Vidareidi for coming to my rescue – I literally don't know what we would have done without their help. Luckily there was no damage to the car, but it was definitely not one of my finest or most glamorous hours of travel!
-Allison, Eternal Arrival
Tangled Up and Tortoises
When you think of the Galapagos Islands, the first image that springs to mind is that of the majestic giant land tortoise. As a first time visitor to the Galapagos and someone who is scared of any animal that is capable of moving quicker than 3MPH, I was very excited to see the tortoises. My boyfriend and I headed down to El Chaco tortoise reserve to meet some new yet old friends. As we explored the reserve, I spotted what I had been looking for, a massive wrinkly tortoise! I was excited to get a closer look but also didn't want to flout the 2-metre distance rule. Realising I couldn't pass down the traditional trail because of the mud, I took to the edge which was lined by plants.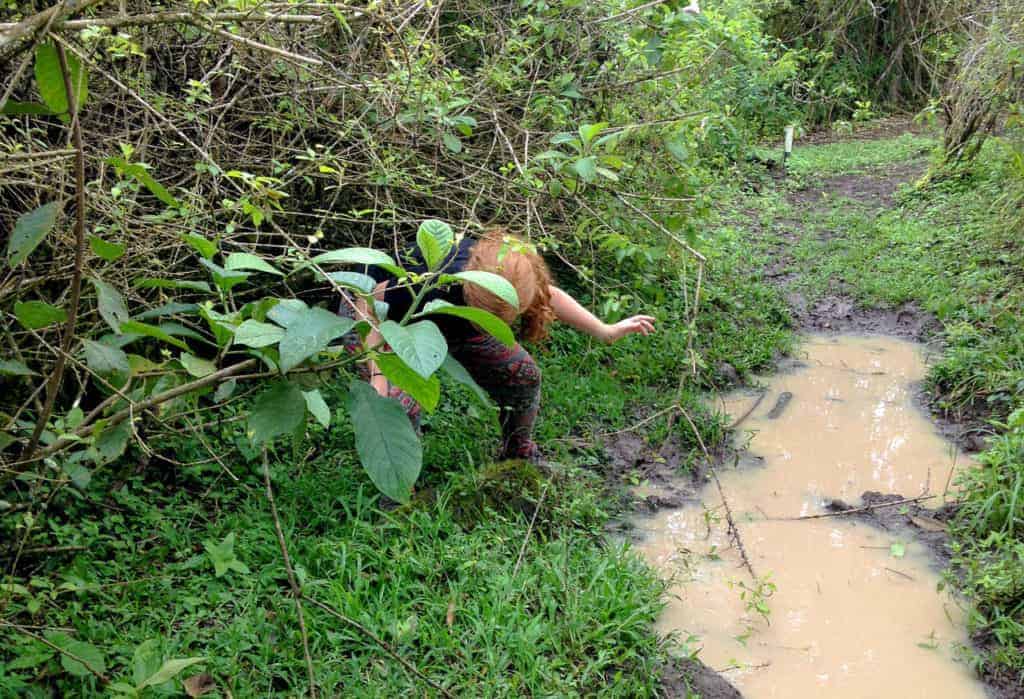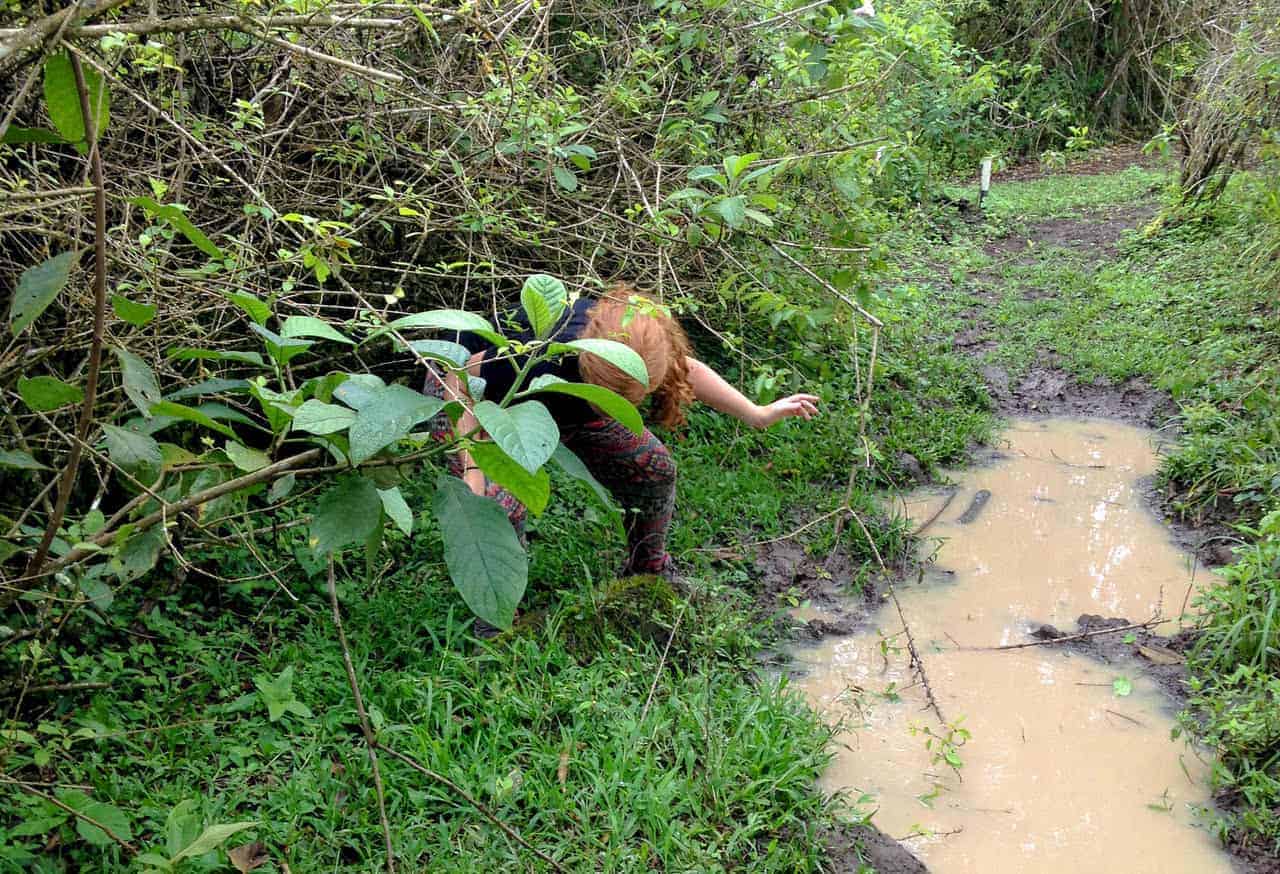 I thought I was moving gracefully and effortlessly, however, it wasn't long before my hair became entangled on a branch and I became very stuck in the bushes. The rustling disturbed my new tortoise friend who hissed at me and waddled off, leaving me the prisoner of the foliage. Thankfully, my boyfriend was there to rescue me…oh, wait..he just laughed and snapped photos.
-Sheree, Winging the World
Unfancy Dining in Colombo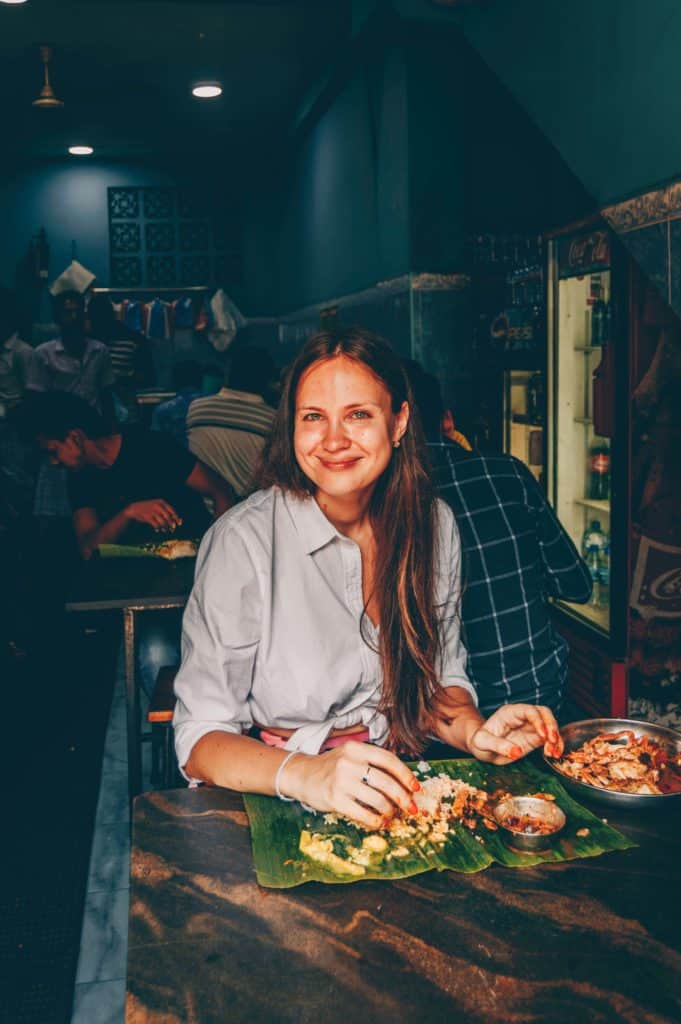 You know all those pictures of beautiful women sitting on sun-lit terraces of posh restaurants with a glass of Aperol spritzer in hand? Well, this is clearly not one of them. The restaurant is tiny, dark and located at the largest market of Colombo. My food came on a banana leaf instead of a proper plate. My hands are dirty because Sri Lankan rice and curry are supposed to be eaten without the help of cutlery. On top of that, I was smart enough to wear a white shirt to eat whole crab curry at the busiest market of the city. The food, though, was out of this world delicious!
-Yulia, That's What She Had
Expectation vs. Reality
This photo was taken at Amer Fort in Jaipur. We had to get there at the break of dawn to get the iconic shot at the entrance without any crowdsWithin 10-15 minutes of this shot, the whole place became inundated with people. We were definitely glad we woke up early to get this shot!
-Henry Wu & Zory Mory, This Life of Travel
Visibility Zero
From Huayna Potosi, Bolivia, 6088 m which is climbed by thousands of people every year to watch the sunrise from the top For us there was just a fog, as only that night in the whole month, there was a snowstorm and zero visibility. The whole story is published here.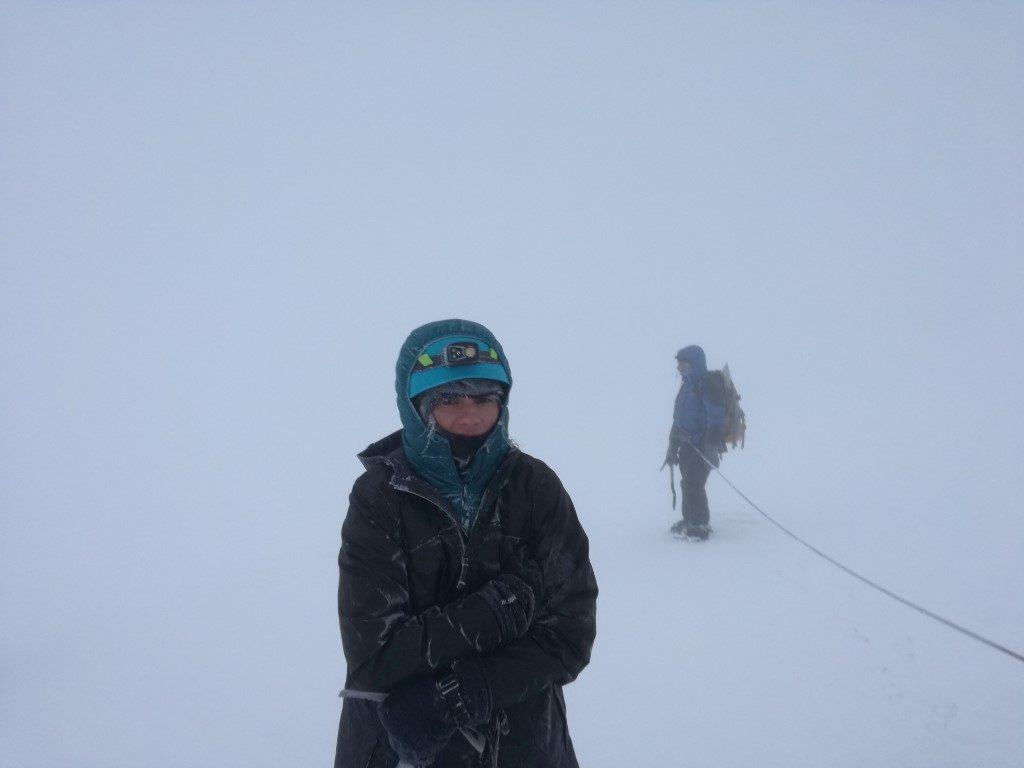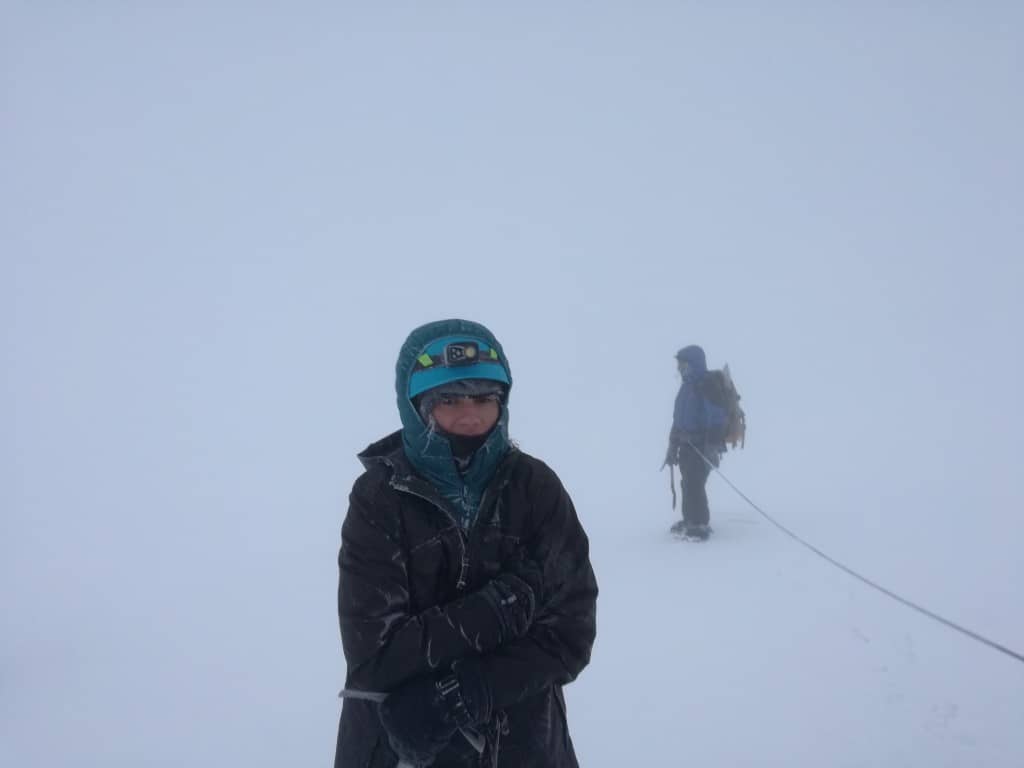 -Tereza, Czick on the Road
Watch Out Victoria's Secret
One of my most extreme travel photos was when I was in Mexico. I noticed waves were crashing beautifully against the shore and so I gave my friend my camera to get the perfect shot.
I told her to take a bunch of photos while I posed in my bathing suit & tried to time it well with the waves crashing against the shore. I was fairly close to the edge and noticed water was being blown from the rocks up. The pressure was minor, so I didn't think anything of it.
All of a sudden, waves crashed and pressure caused a massive blow of water up to my face, avoiding my crotch area, thank goodness. I moved my face back quickly like I was in the matrix and dodged it only for my friend to capture this moment of pure unglamorousness.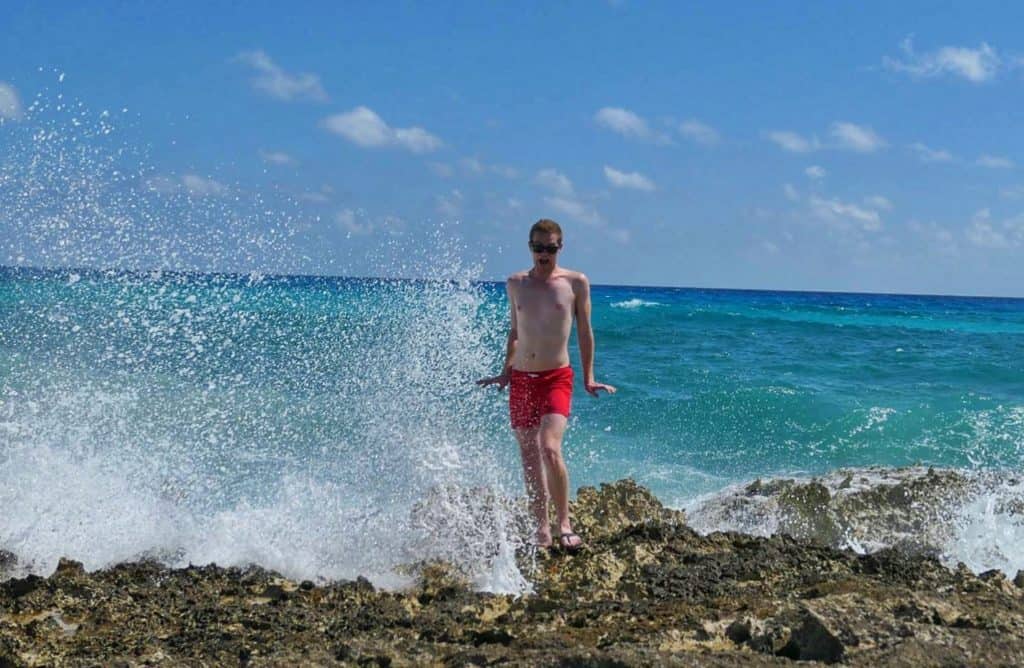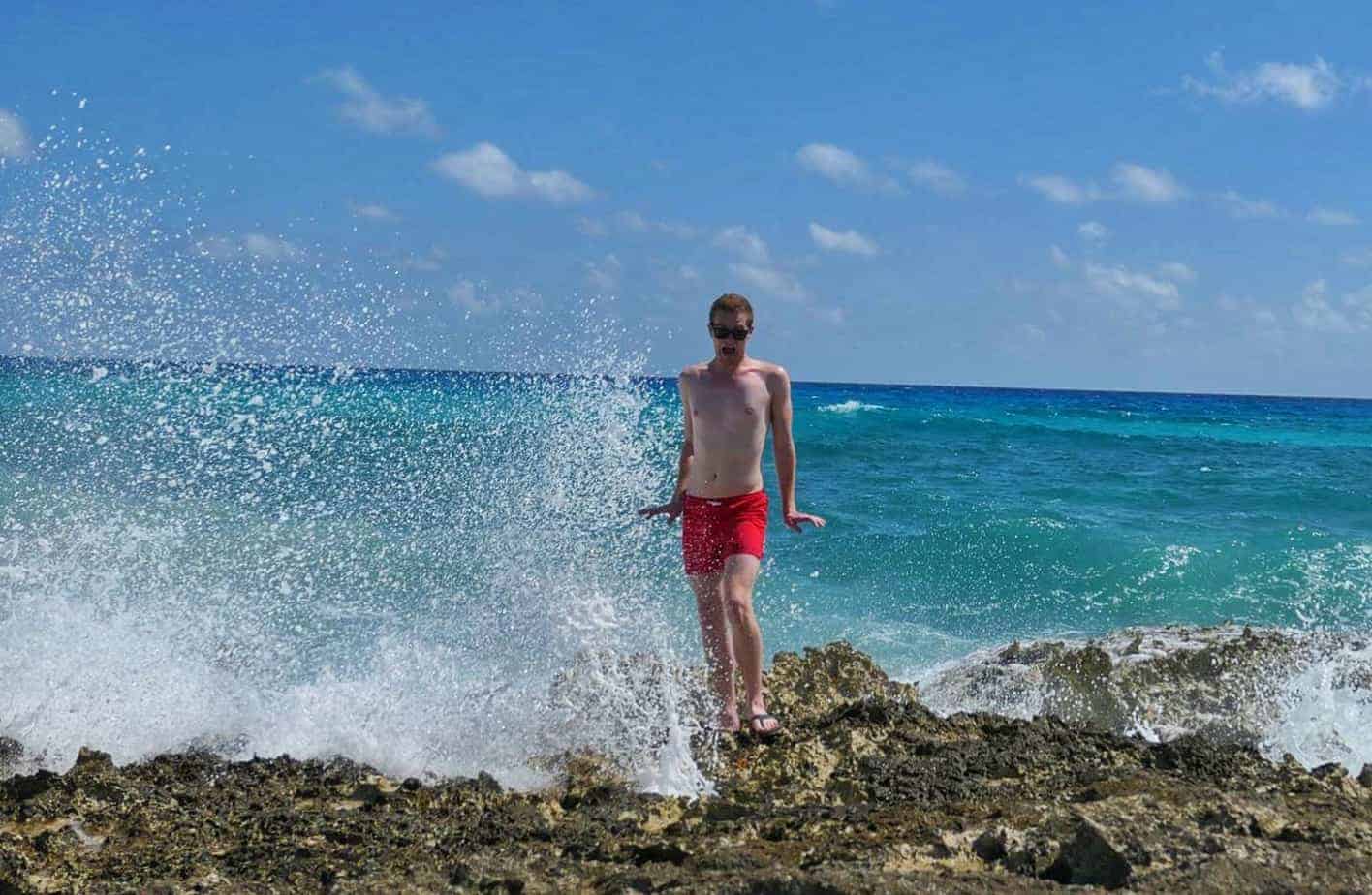 A photo of me screaming for my life on the shore with waves crashing in the background. Not quite the picture perfect Instagram moment I wanted. It was, nonetheless, a priceless travel moment that reminded me I need to be more cautious about my well-being over
the perfect travel photo.
And yet, my topless glamorous vacation pics still continue to get the most likes. #ThirstyTravellers
-Ryan, Out With Ryan
Stranded by a Monsoon
We can agree that travelling definitely isn't the most glamorous of activities. It certainly didn't help that we were travelling Laos during monsoon season either. To be fair we were warned that the roads would be pretty bad… However, we didn't think it would be this bad!
While driving from Luang Prabang to Vang Vieng our van became trapped between two landslides on a steep mountain. Unfortunately, we didn't eat breakfast or pack any food, so we were stuck and bloody starving! Thankfully help was on the way with a digger clearing a path for the vehicles trapped. Unfortunately, the cars and trucks didn't get too far. Pretty much any non-FWD vehicle got stuck and had to be rescued.
At the beginning of the ordeal, we thought it was rather funny and just another travel experience we would laugh about later. 7 hours later… It was no longer funny.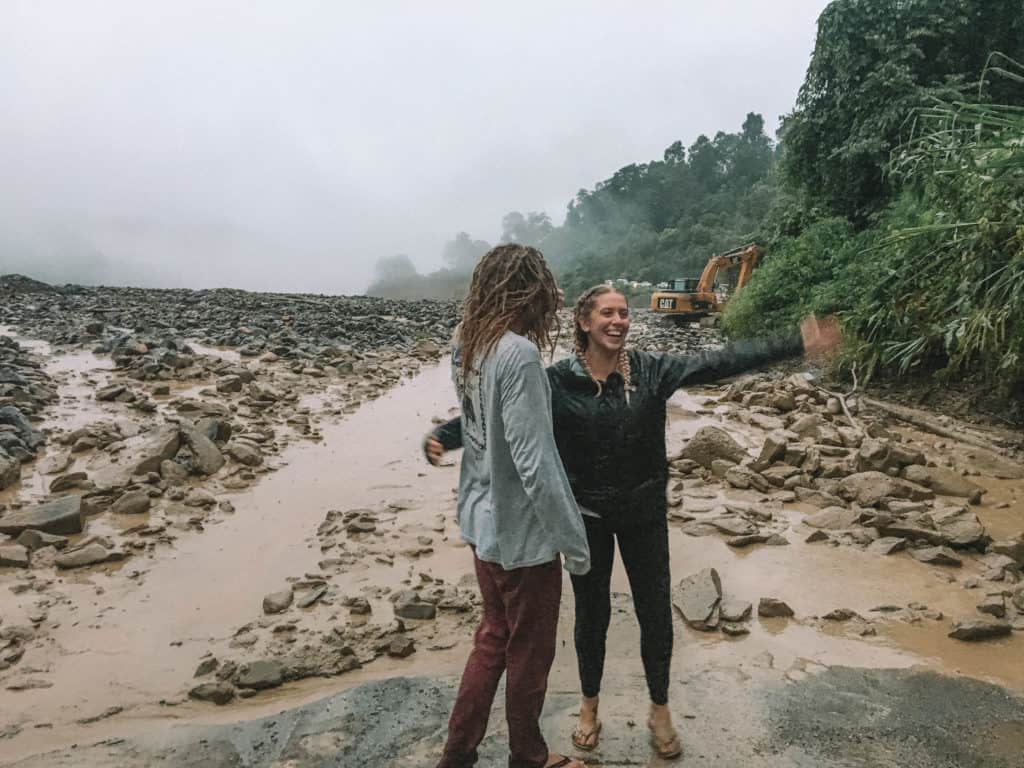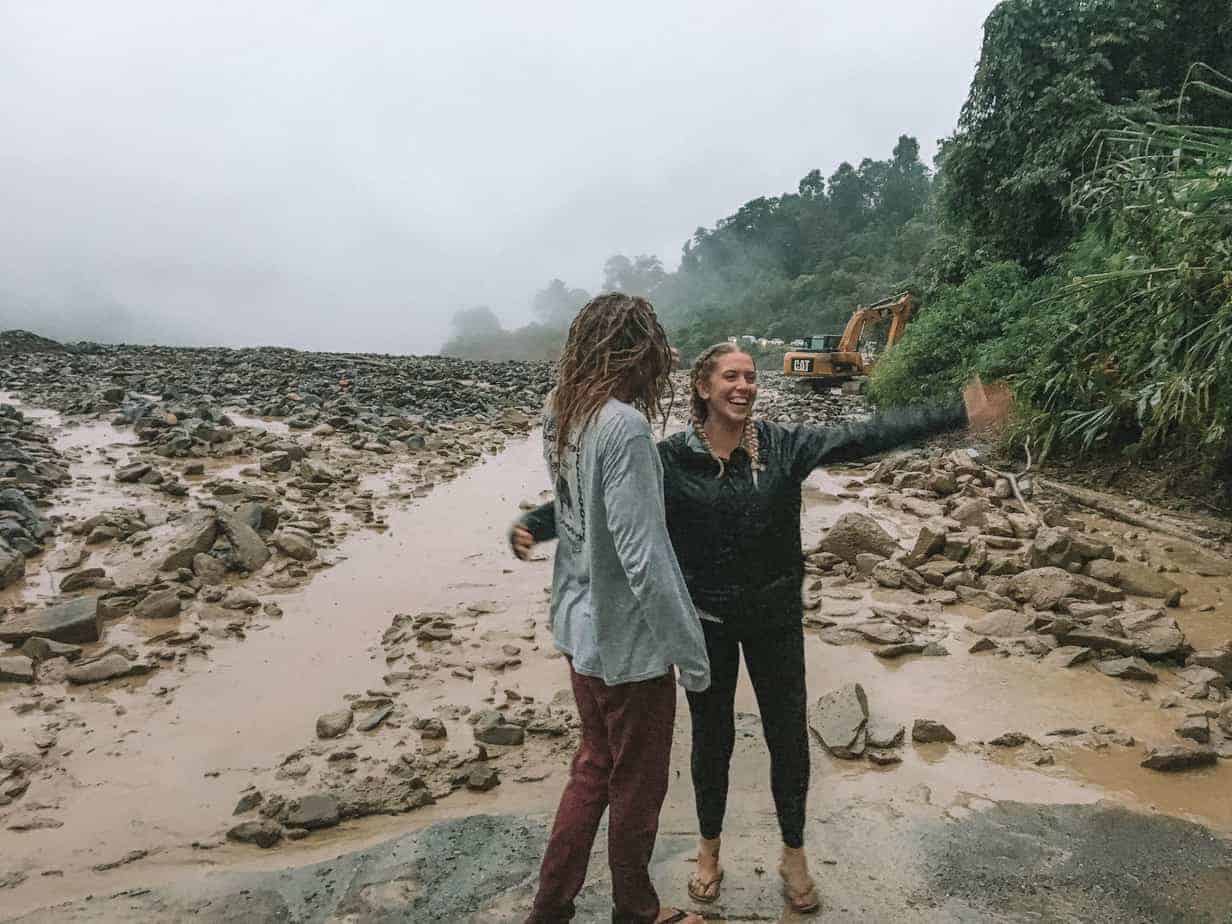 We were starving, freezing, muddy and absolutely soaked. We'd been stuck for SO long that it was nighttime and completely pitch black. After all this time we'd finally got the go-ahead to cross the landslide with thick mud, rocks and gushing water.
To our surprise, we were made to walk across & carry everything we were travelling with. Thankfully we were based in Chiang Mai at the time and were travelling very light. Unfortunately, I'm pretty unco and still managed to slip and fall on my ass, wetting all our belongings.
The current and mud were forcefull and it was fucking scary knowing the cliff drops off just 5m next to you. But, we eventually made it across to safety and got something to eat!!! Finally, we arrived in Vang Vieng at 3am. Okay, we can laugh about it now…
Camping in Bear Country
Long term travel, on a motorcycle, definitely isn't always glamorous! After several nights of camping in the rain, all of our gear was wet. It was cold. We were in a relatively popular area with few free camping options. So, we ended up camped in a strange feeling gravel pit, in bear country, in the rain, with wet gear.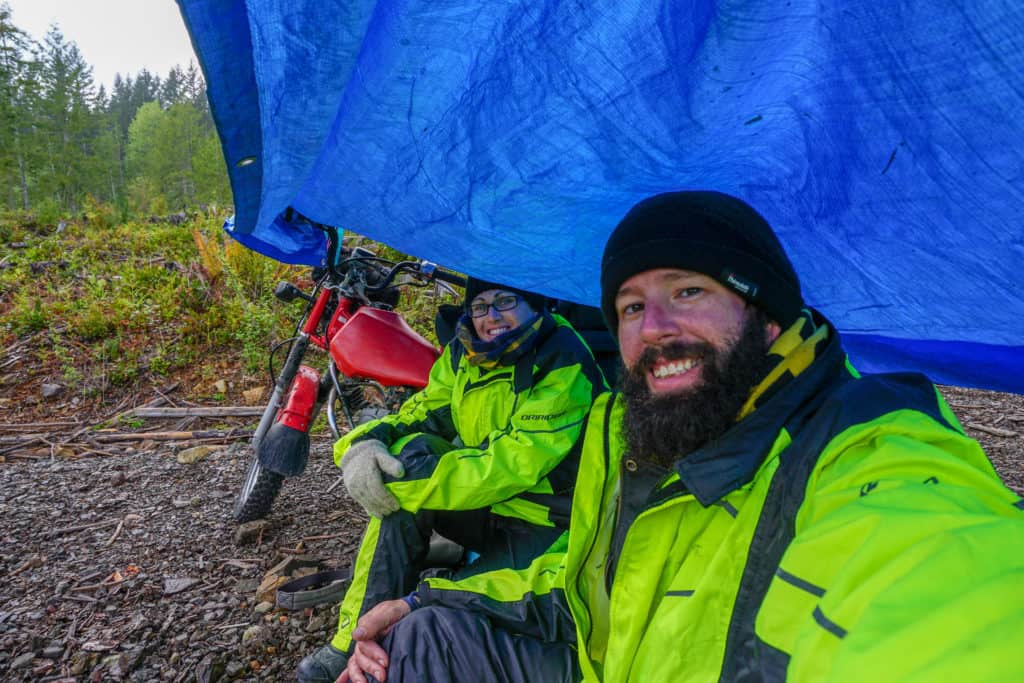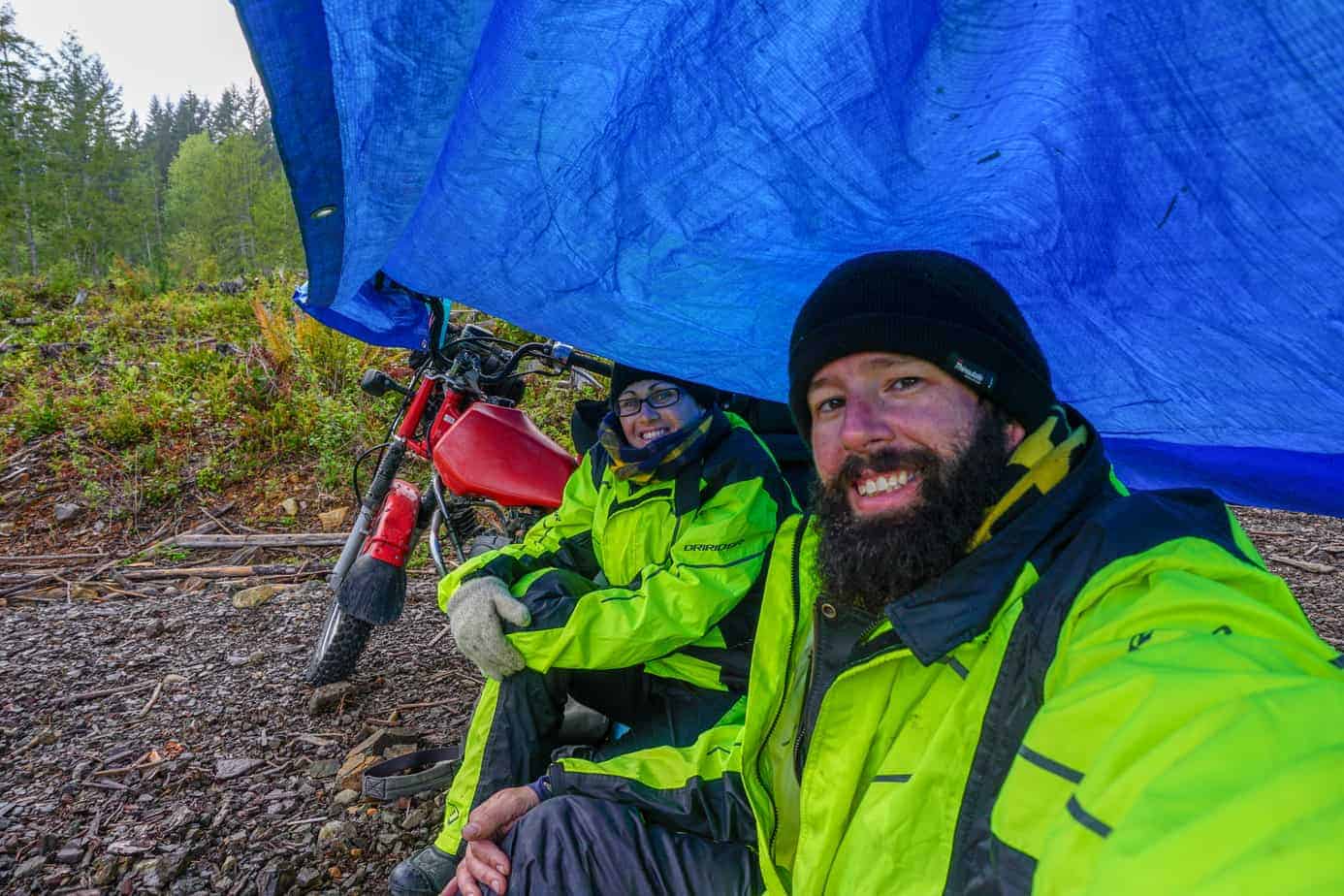 Overnight Ferry
Traveling overnight by ferry in Thailand. Super cheap and relatively comfy, except the fact that in either direction you turn you nearly literally bump your nose into a stranger. Cheap and for sure adventurous too, lots of locals use this type of transportation. I've chosen it to be a little bit like locals.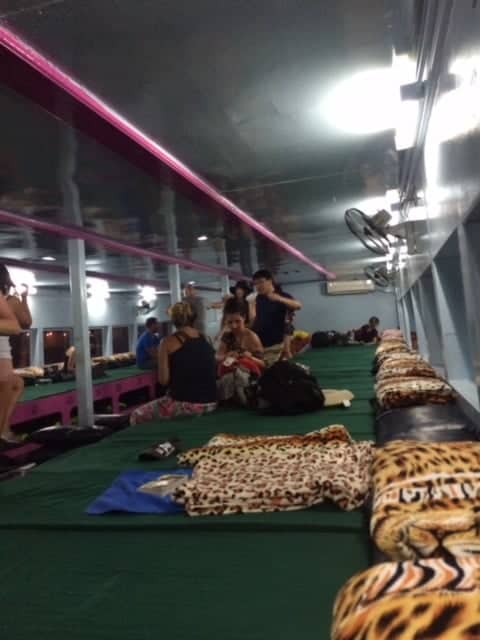 Traveling on the Cheap
As we made our way north from
Seville, Spain
to Barcelona, we had some travel choices to make. The quickest option was to fly or we could save some money and take a long overnight bus. After some research I decided we could rent a car for a similar price to the bus tickets and, as long as we slept in it, could actually save us some money.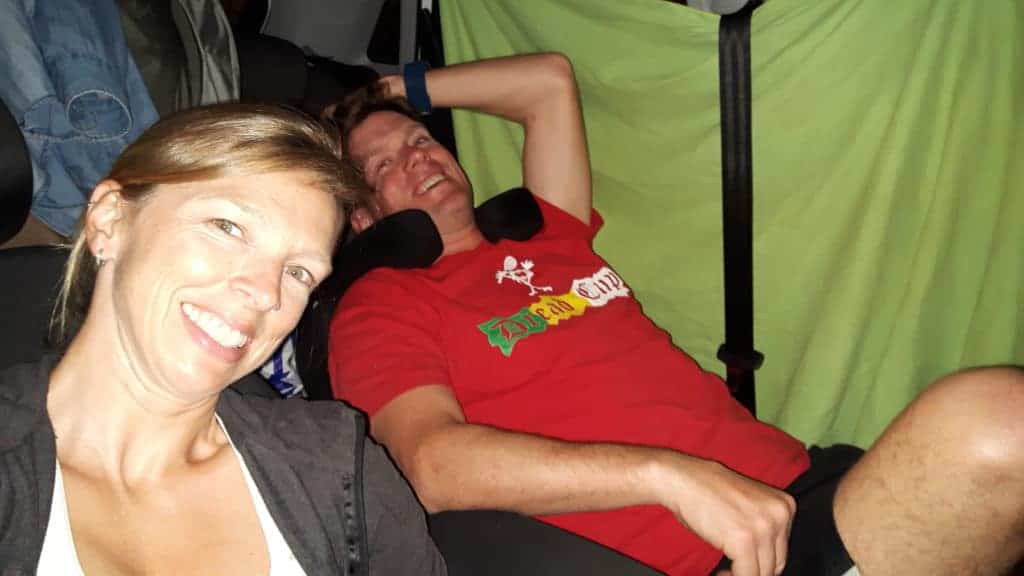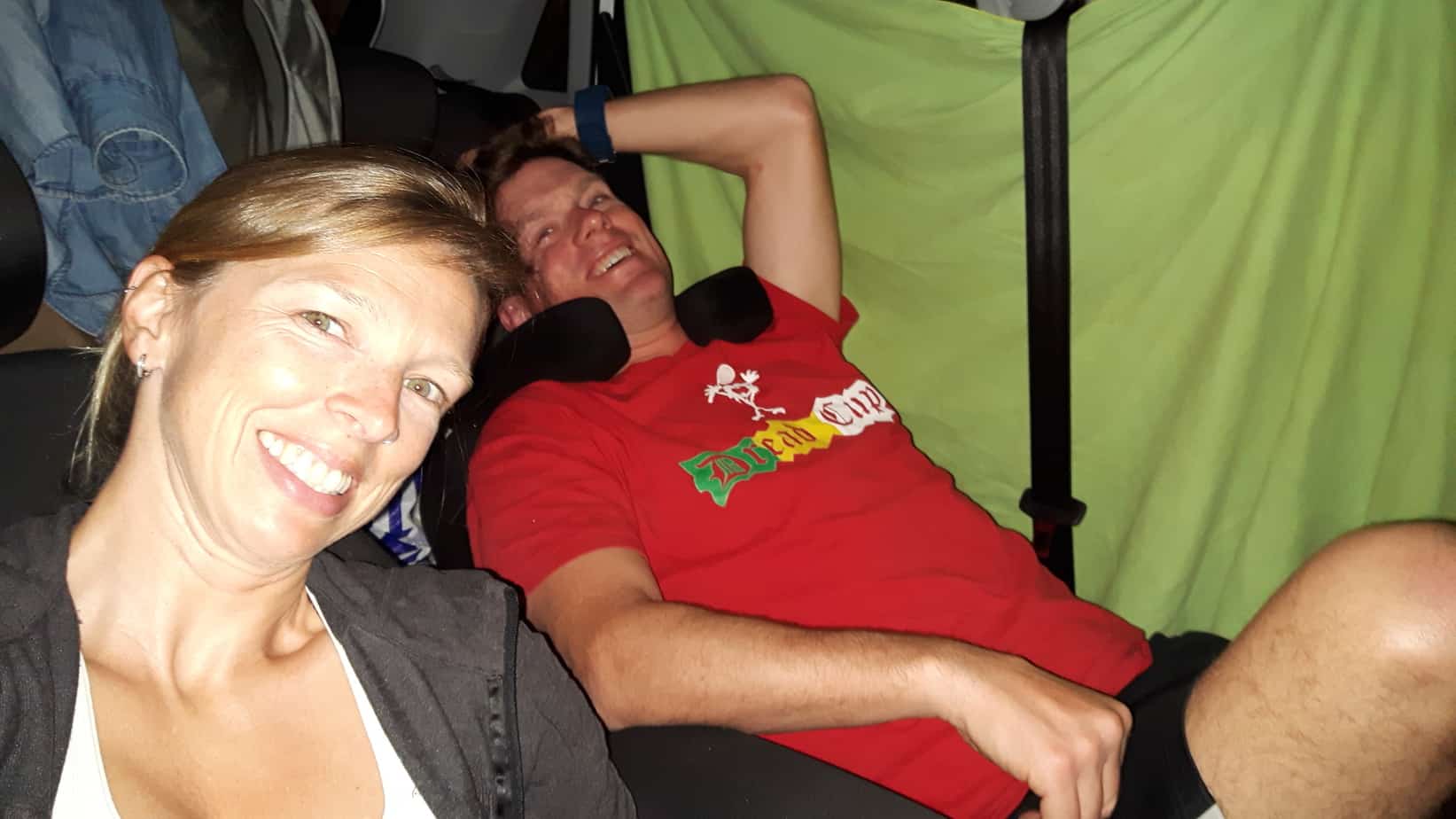 Of course we were also avoiding the expensive toll roads so after some dubious off-roading, we were able to park behind a highway service station for the night. We used our towels and yoga mats to try to block the security lights out of the small hatchback, reclined our seats as far as possible (which wasn't very far) and settled in for a restless night!
-Claire, Past the Potholes
So Much Seaweed
Daydream about a vacation on Mexico's Caribbean Coast and you might imagine taking long walks along postcard-perfect white sand beaches set against clear turquoise waters. But as I discovered during an extended stay in Playa del Carmen, the reality can be quite different! While the beaches are often as beautiful as imagined, other days they are downright nasty. That's because in recent years,
seaweed conditions in Cancun Riviera Maya
and the rest of the Caribbean have been volatile.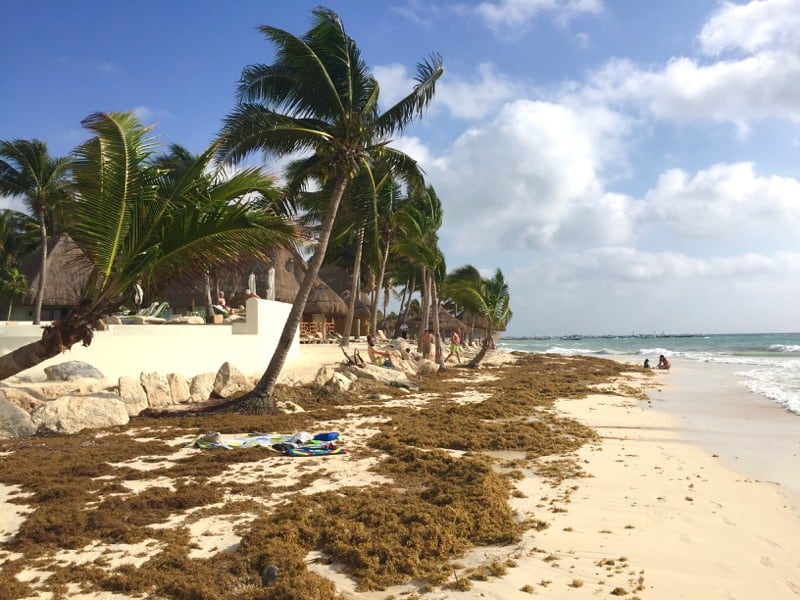 As a consequence of climate change and variations in ocean currents, waves of incoming sargassum seaweed have been hitting beaches throughout the Caribbean. Not only does sargassum seaweed look unsightly but when it decomposes, it actually stinks! Plus, you never know what lies hidden in the seaweed – rotting fish carcasses, plastic and every type of garbage – so some days I wished I was wearing rubber boots rather than flip-flops. Fortunately, it would often blow away as quickly as it arrived leaving just a memory of what had been.
-Michele Peterson, A Taste for Travel
No Toilet Paper in the Toilet
One of the strangest things I tell my friends back home, that always gets the biggest reaction, is that in many places in South America, you can't throw your toilet paper into the toilet! The pipes are too small and toilet paper clogs them, so you have to dispose of your waste paper into a trash can situated next to the toilet. Usually the reaction is, "What? Ewww! Gross!"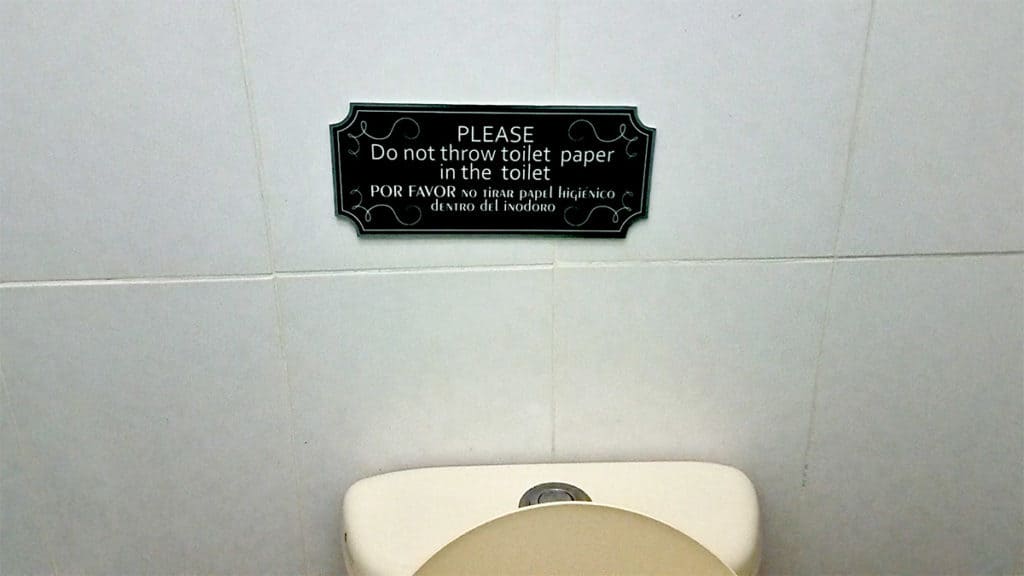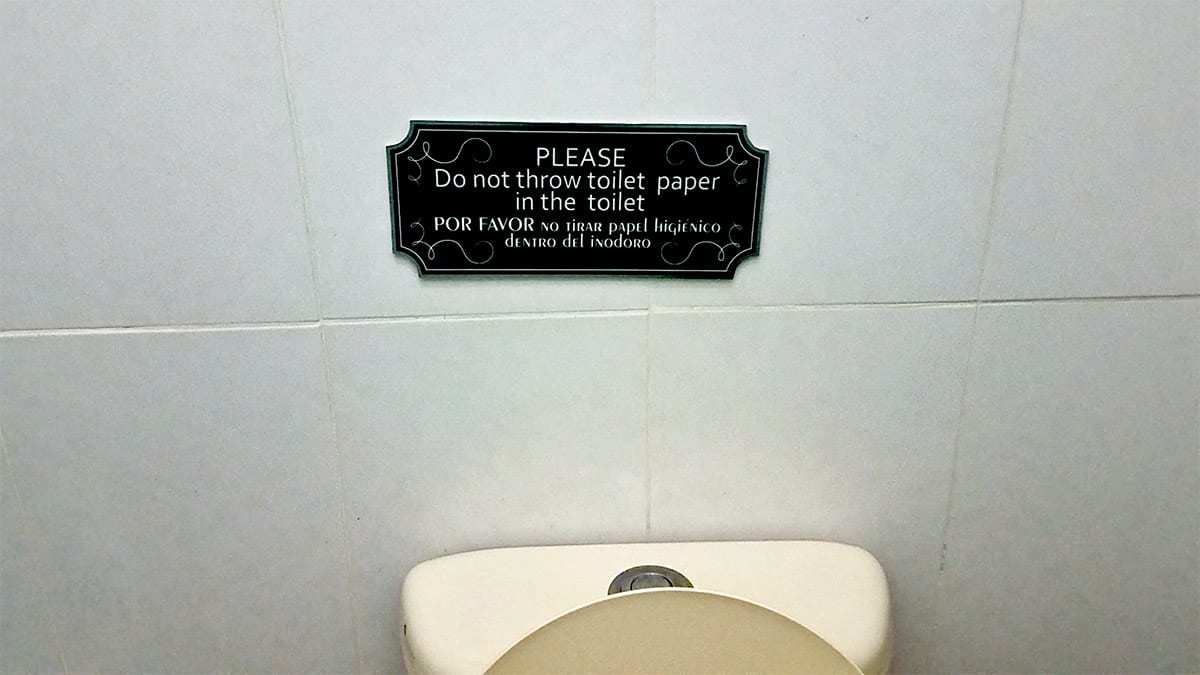 It's one of the many unglamorous sides of travel that people don't showcase too often on their picture-perfect Instagram. However now you know that the next time your friend posts an amazing shot of a beach in South America from their penthouse suite, there very well could be a trash can full of stinky, dirty, used toilet paper in their bathroom.
-Paul, Travel is Life
Tram 28
When some friends and I took a day trip to Lisbon, Portugal, we couldn't resist taking a ride on Tram 28! This tram is famous because it's old enough to be in a museum (and would be in any other case), but due to the sharp turns and steep hills of that particular track, it's not safe for modern trams. Therefore, it's an important part of the city's public transportation network…despite how rickety and old and (still) really unsafe it feels.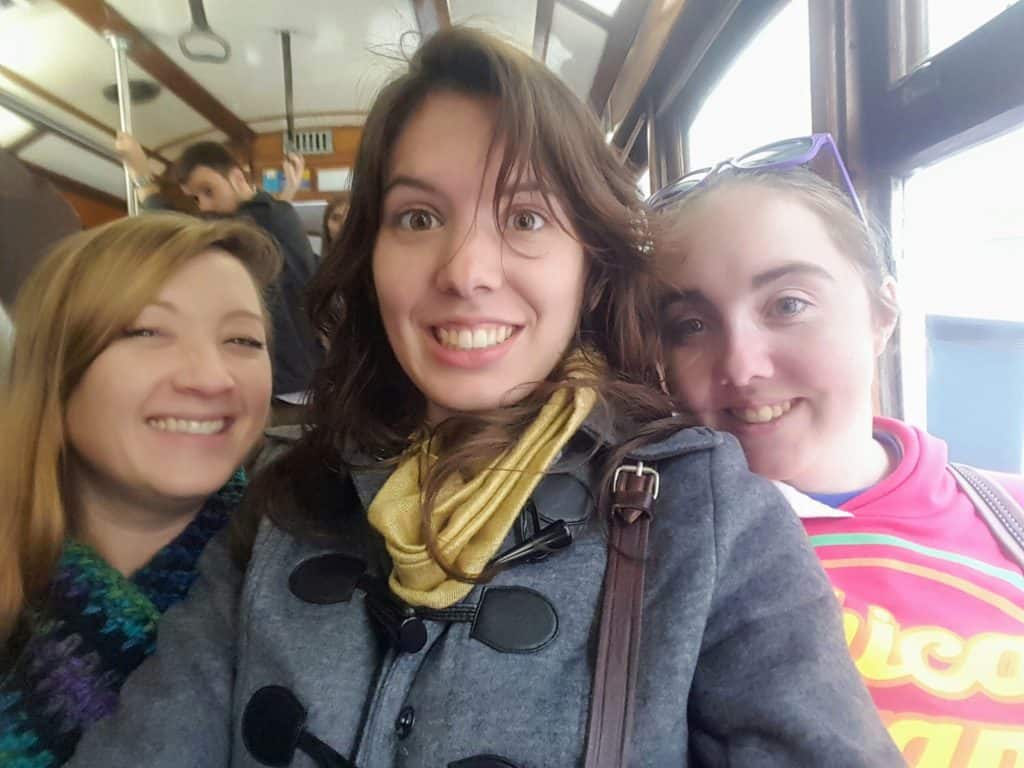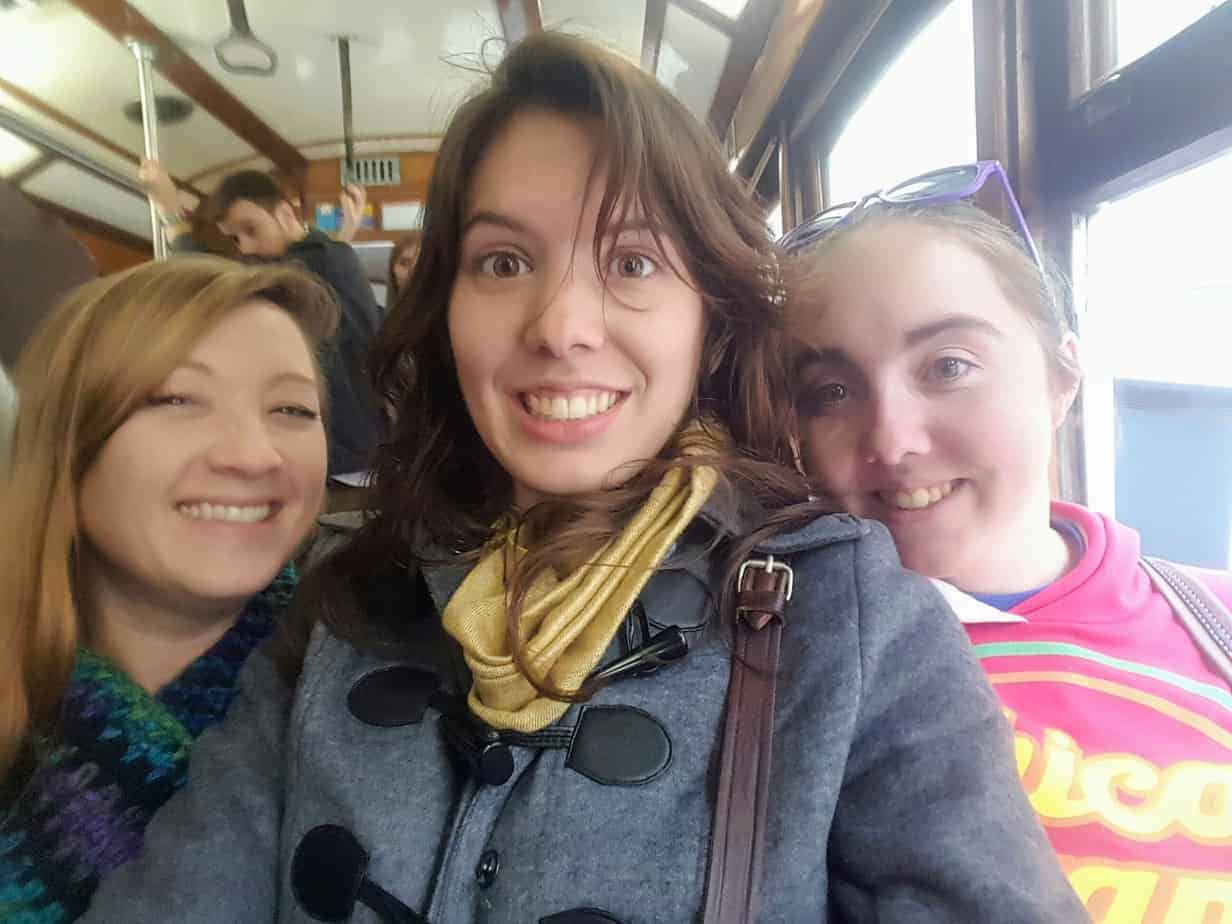 The maps were kind of confusing for us, so our first attempt at riding the famous tram was…unsuccessful. Meaning we were riding a completely random, unhistorical tram. We realized this, got off, and found the real deal. We knew it was real when we hopped on and somehow had to find room for the three of us in a completely overpacked tram! It was crowded, sweaty, and bumpy, and one of us definitely got motion sick, but we were just happy to check that box off our trip to Lisbon!
Jamie, Crashed Culture
Taking the Slow Boat
Whenever I'm told by family and friends how lucky I am to travel, I laugh a little inside. While travelling is my favourite thing to do, it's not always glamorous.
One of my unforgettable experiences for the wrong reasons was the boat from Siem Reap to Battambang in Cambodia.
Even though this was a common method of travellers for locals and tourists alike, the watery road was overgrown with reeds and trees.
It might not sound that bad, but these tree branches would be bent back as the boat pushed passed them. As they were released, they would fling through the railings of the boat and whip everyone within striking distance.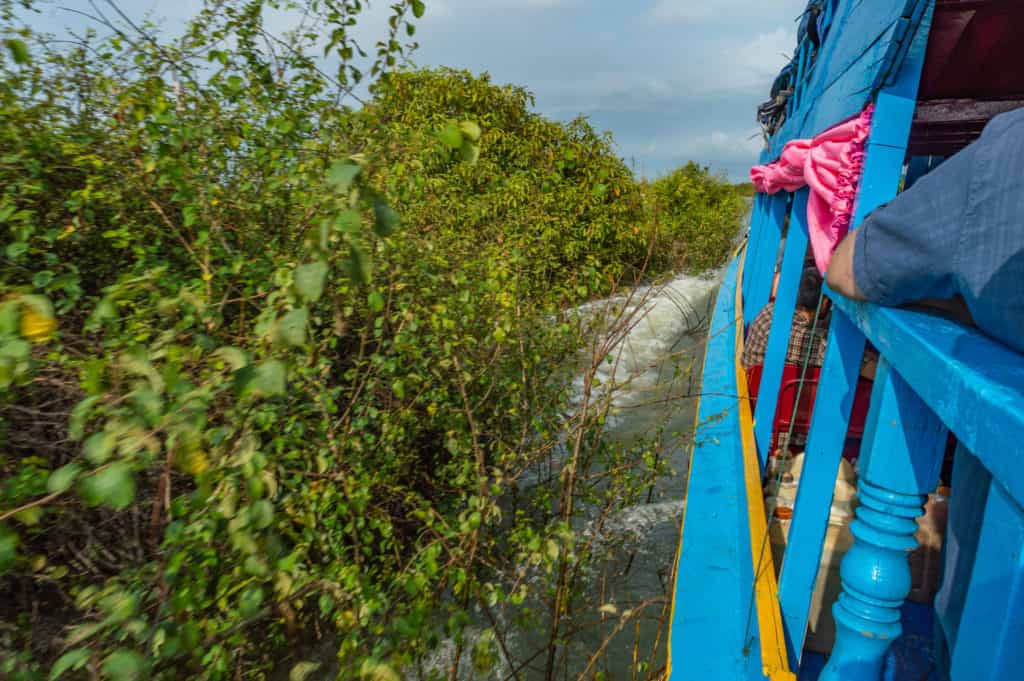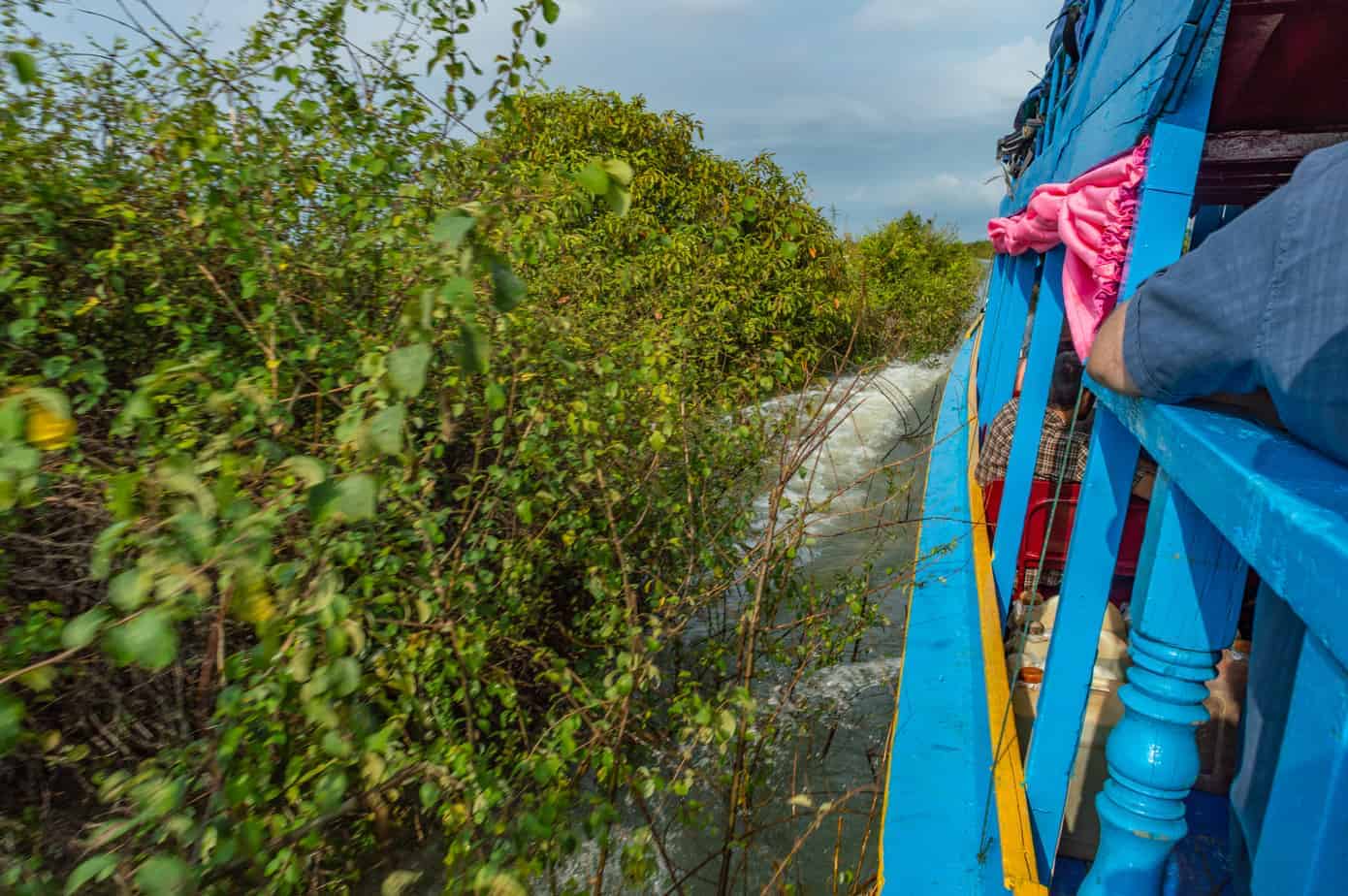 Not only did this cause welts and small cuts, but there were also bites from the insects that lived along these branches. Spiders, ants, grasshoppers and a number of other insects invaded the boat for around an hour straight.
Dodging whipping branches and biting bugs made this an experience I won't soon forget – because I don't want to ever do it again!
-Ben, Horizon Unknown
Airport Mishaps
Colombia is an incredible country to backpack around but like with any country, travel mishaps can happen.
It is no surprise that our travel disaster happened after a night out at the dancing in Bogota! We partied hard then woke up the next day to move on to Santa Marta. Sounds easy right? Wrong!
At check-in, Viva Colombia told us to go to gate fifteen, the advisor even wrote it on the boarding pass. Along with the other holidaymakers, we waited patiently at the eerily quiet gate fifteen.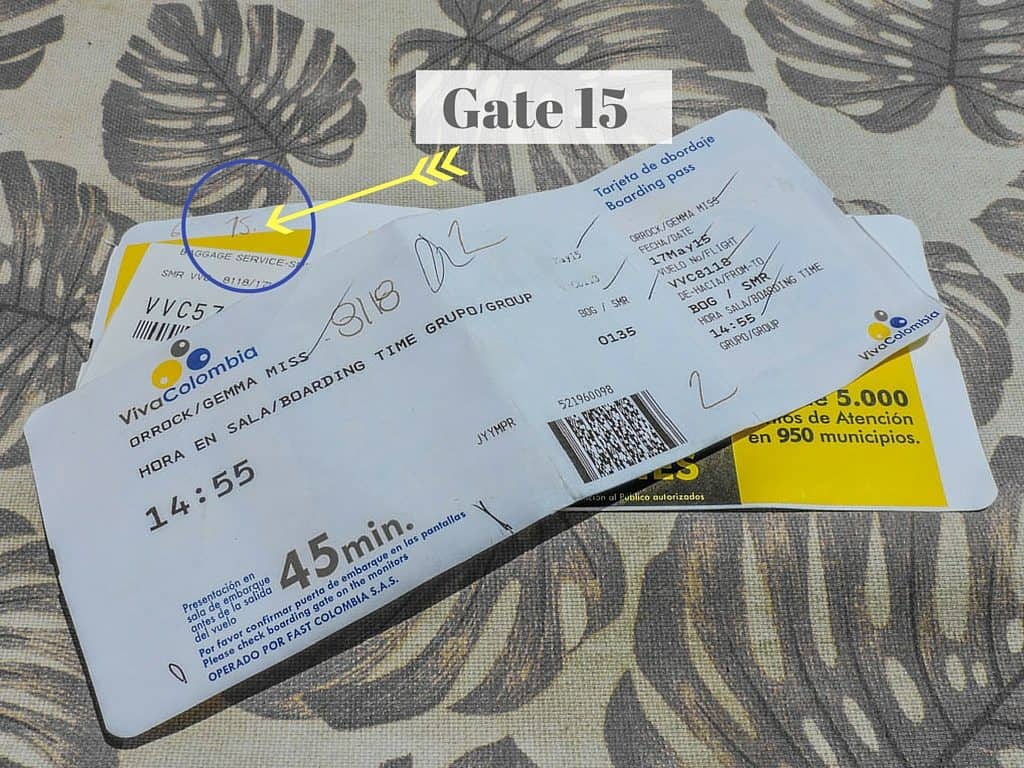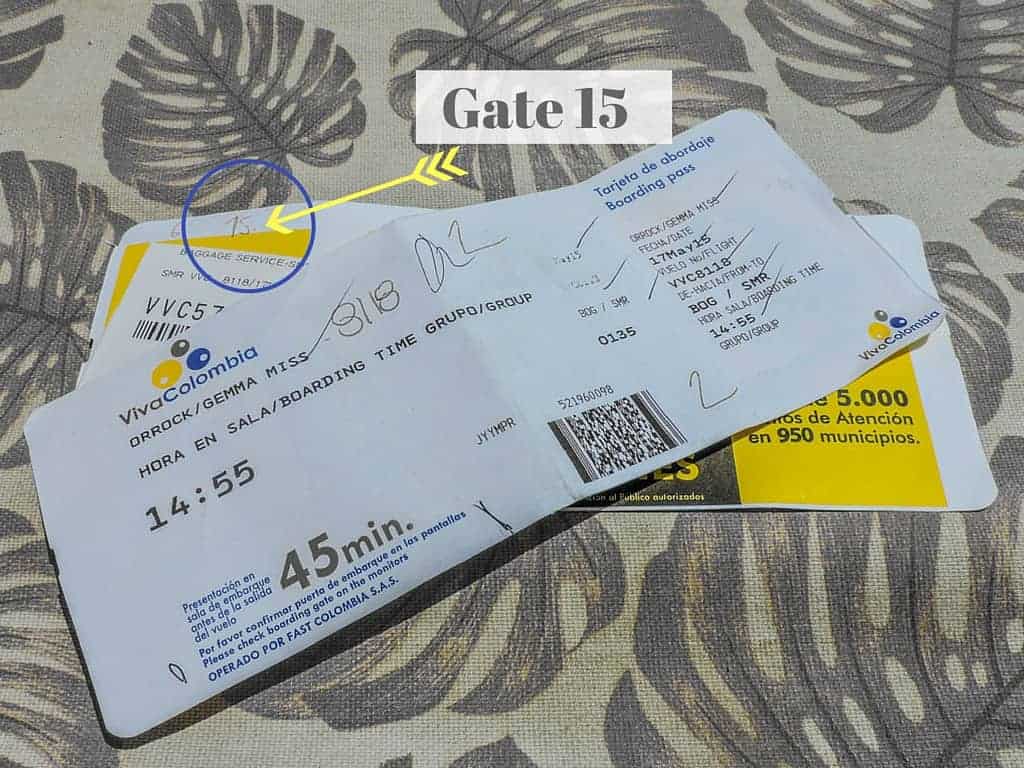 I fell into a hangover sleep while Craig waited, and waited and waited. Our flight was never called because fifteen was not our gate.
When we investigated we were told by the advisor that our bags were waiting on us. He was very angry with his 'stupid' colleagues for writing gate fifteen but wouldn't refund us.
Frustrated, we bought walk-up flights which were actually cheaper than our initial ones, and cursed the number fifteen.
Lessons to be learned – do not trust an airline when they tell you the gate, verbally or in written form, and maybe be less hungover when travelling.
-Gemma, Two Scots Abroad
Tourist Spots aren't What You Expect
Ever seen those gorgeous photos on Instagram of flawlessly dressed women standing alone in front of Rome's Trevi Fountain? Well. That's not exactly what the Trevi Fountain looks like.
Sure, we knew the first time we visited that our refusal to get up at the crack of dawn would probably preclude us from taking those kinds of shots, but we naively assumed that by traveling during shoulder season, we'd still at least be able to stand in front of the fountain without having at least 3 strangers in contact with us at all times… but no.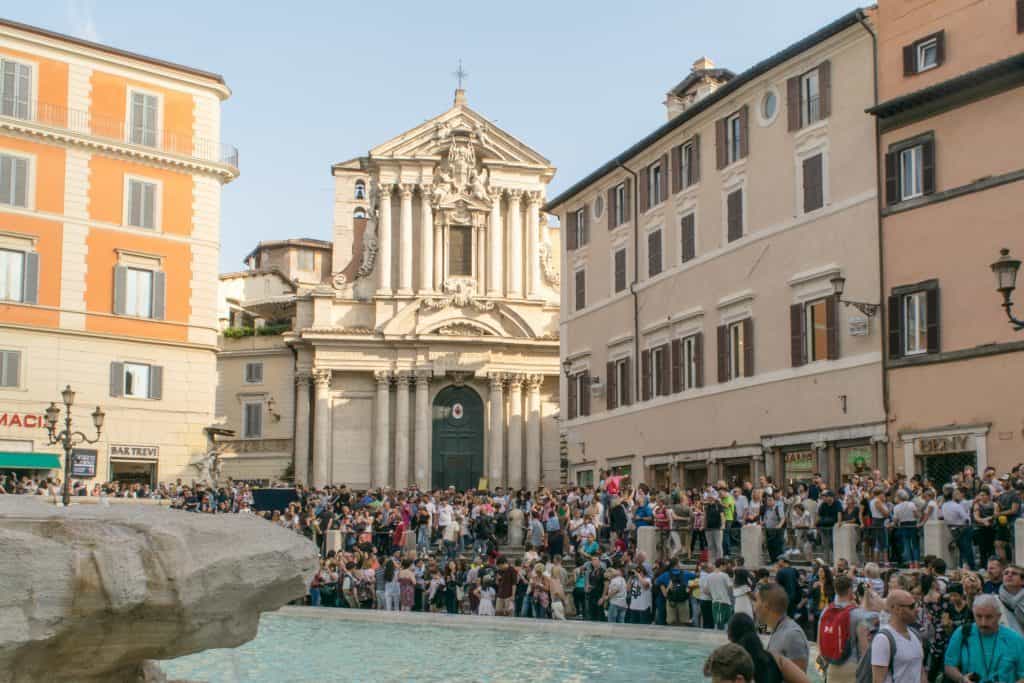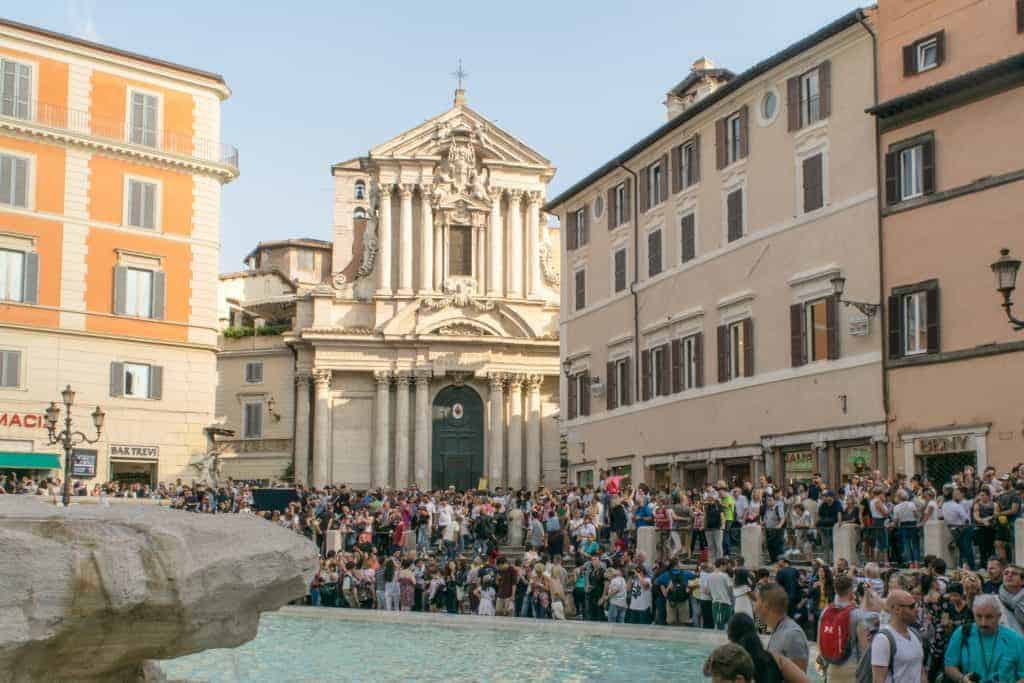 Not only is the area immediately surrounding the Trevi Fountain insanely crowded, the entire piazza is insanely crowded, coated with enthusiastic tourists so thoroughly that it's hard to imagine that this Roman piazza is ever a peaceful spot.
We've since returned to Rome several more times… and we still haven't managed to pull ourselves out of bed early enough to enjoy the Trevi Fountain without the crowds.
Maybe next time.
-Kate, Our Escape Clause
Trip Canceled
It was supposed to be a trip of a lifetime: three months traveling around Spain. My partner, Eric, and I started in Barcelona and then flew to the Balearic Island of Menorca. Even in the winter, the weather is normally mild in Spain. Days before we were due to fly to Madrid, my inbox exploded with emails from Spanair. All of our flights around Spain for the next couple of months were now non-existent due to the airline's bankruptcy.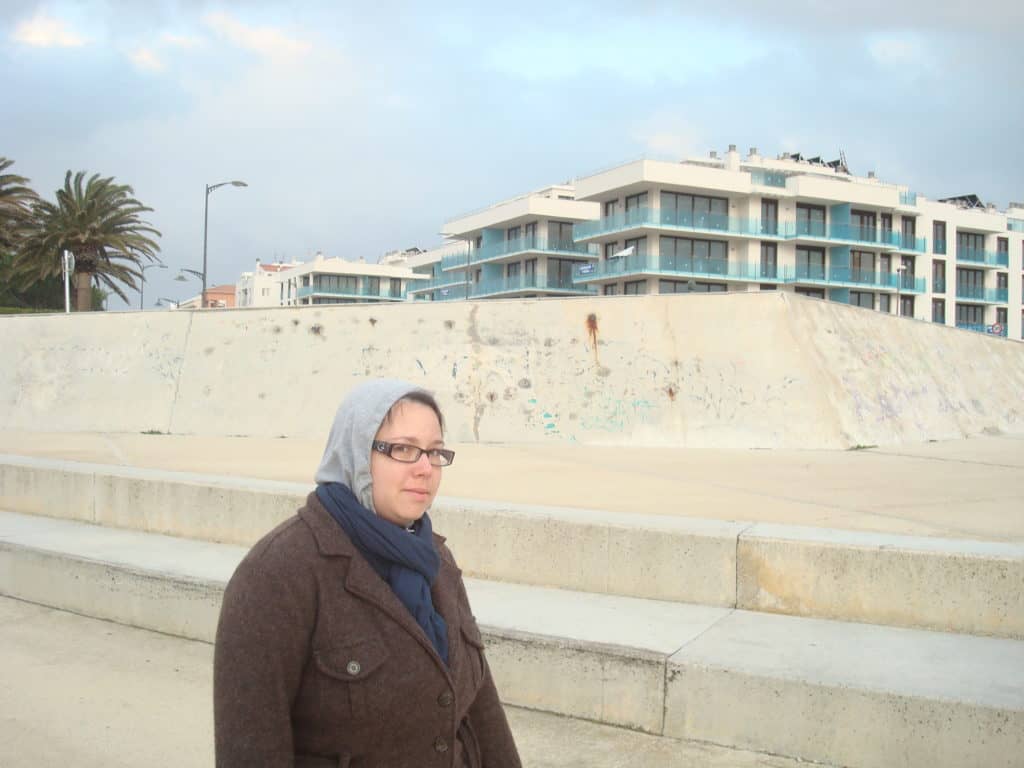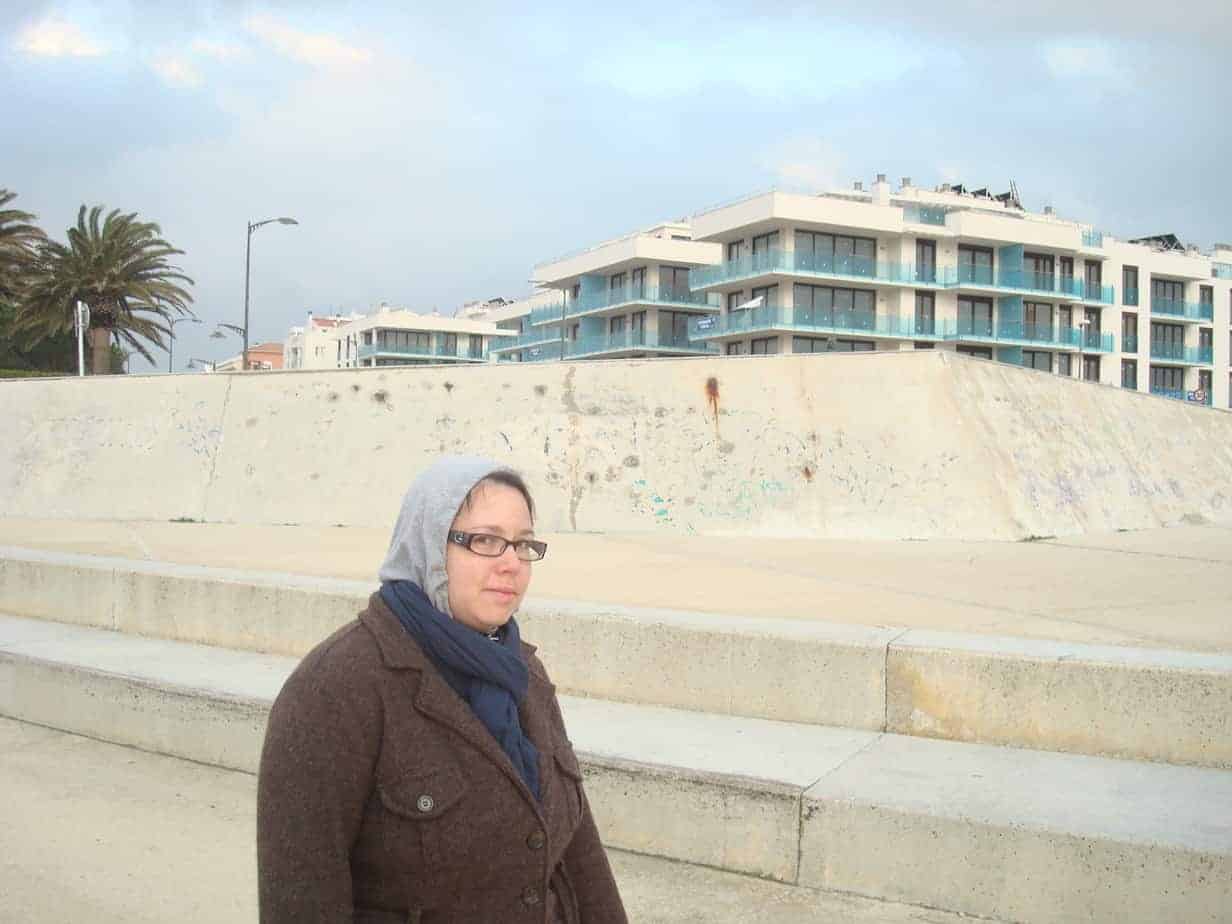 To make matters worse, it began to snow – the first time in two decades a local informed us – and we were completely ill- prepared for the cold. We hit our breaking point and booked flights out of Spain altogether.
-Lisa, My Snapshot Traveler
Volcano Boarding in Nicaragua
Volcano boarding sure sounds like the coolest thing on earth, but when you're all sweaty after hiking up the volcano and dress up in oversized overalls, you won't feel that glamorous. Oh yeah, don't forget that you need to finish the look with a snorkeling mask to avoid getting sharp volcanic rocks into eyes while racing down the slope at 95 km per hour.
In the process of sliding down on a little piece of wood and metal, I managed to fall over a couple of times, getting small injuries and breaking my waterproof jacket. One unlucky person from our group flipped over pretty badly and needed to visit the hospital.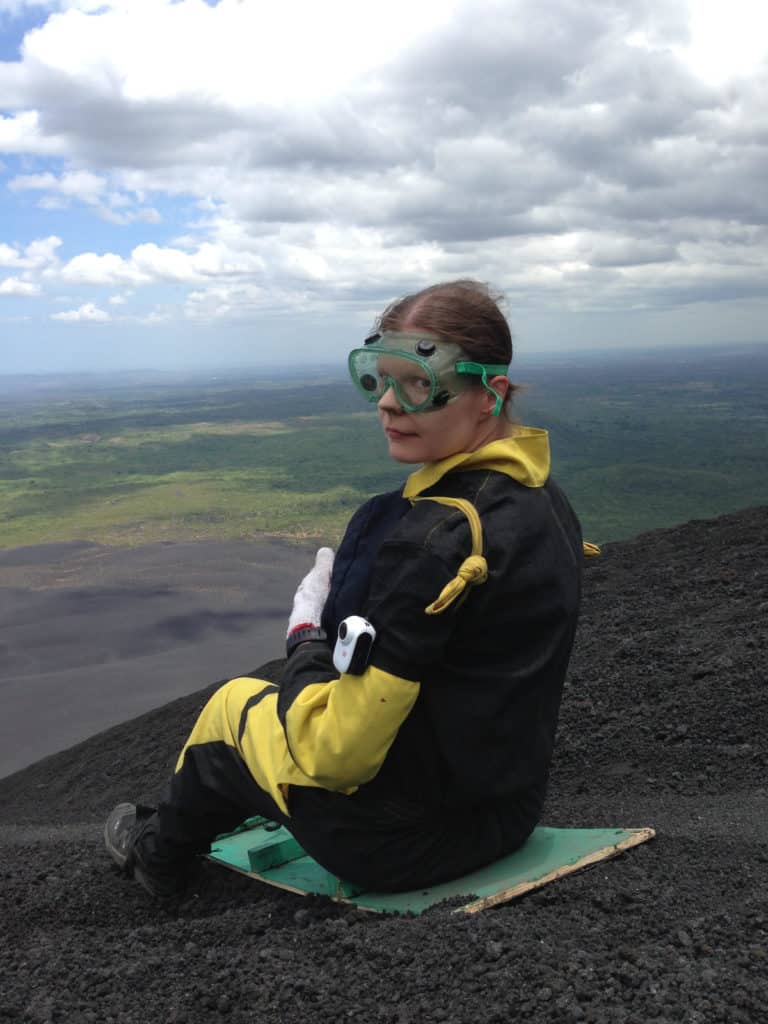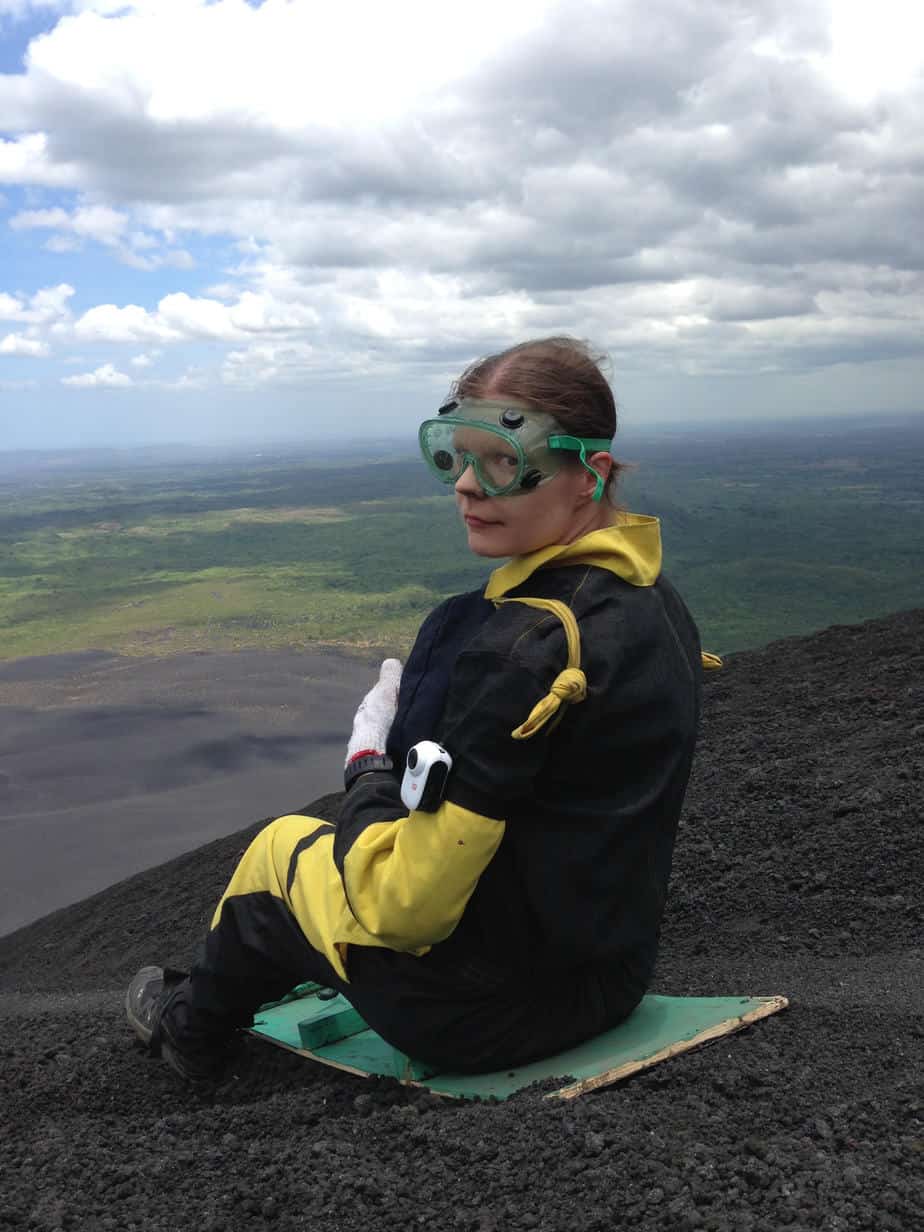 It was epic fun, but afterward, we were covered in volcanic sand, finding sand and small rocks from our hair even after showering. To crown it, we walked through the center of León looking like we'd just escaped the inferno, eyes all red and covered in unidentifiable gray particles. But hey, everyone in that little colonial town knew that we had just boarded an active volcano!
-Piritta and Niina, Bizarre Globe Hopper
---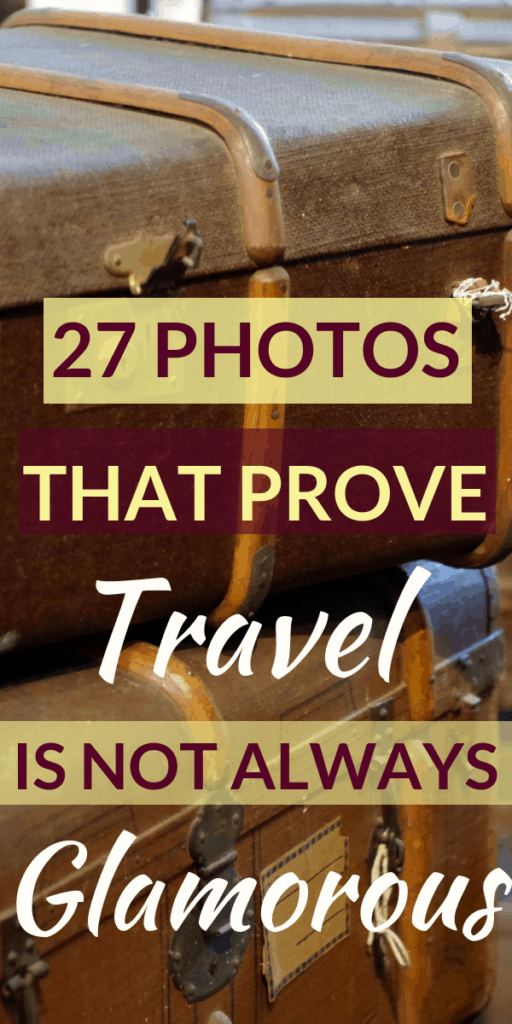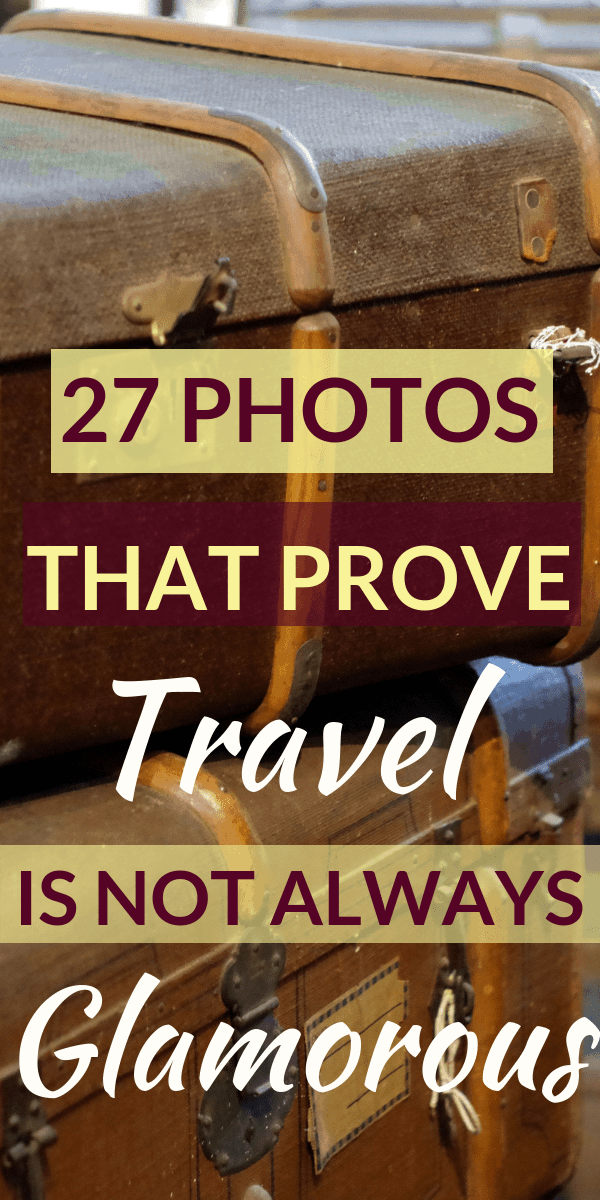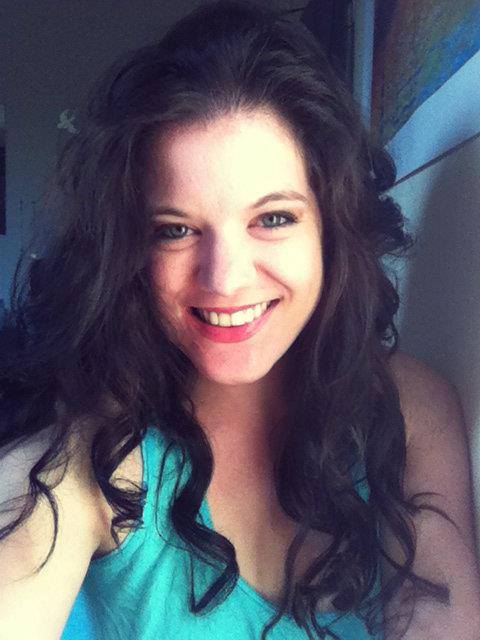 Amy Hartle is the co-founder and owner of Two Drifters, where she blogs about romantic and couples travel, relationships, honeymoons, and more. With a Master's in English and a BA in Musical Theatre, Amy loves to write quality content as well as to entertain, and she hopes to do a bit of both here on the blog! Amy is happily married to her husband Nathan, and when not working on their sites, Amy & Nathan can be found cuddling, reading, and enjoying delicious lattes.