*Links in this article may be affiliate links, from which we may earn commission. See our Privacy Policy for full details.
Nestled into the little corner of Canada known as British Columbia, Vancouver is one of the most picturesque towns in North America. It's characterized by mountain scenery, seaside views, and a clean, modern downtown area – not to mention a very interesting population. It's considered to be a very diverse city, and one that could become even more so if immigrants in the United States decide to seek refuge in Canada. It's no joke to suggest that many might do so, with Donald Trump occupying the White House and taking a hard line on immigration. With Vancouver just across the border in the Pacific Northwest, we could well see this multicultural Canadian city becoming even more diverse in the near future!
But, immigration aside, Vancouver is also a popular vacation getaway from people who live elsewhere in North America. Beautiful, relaxing, and feeling simultaneously like an accessible modern city and a legitimate remote getaway, it's got about everything most people want in a destination. Here are a few of the fun things you can do once you're there.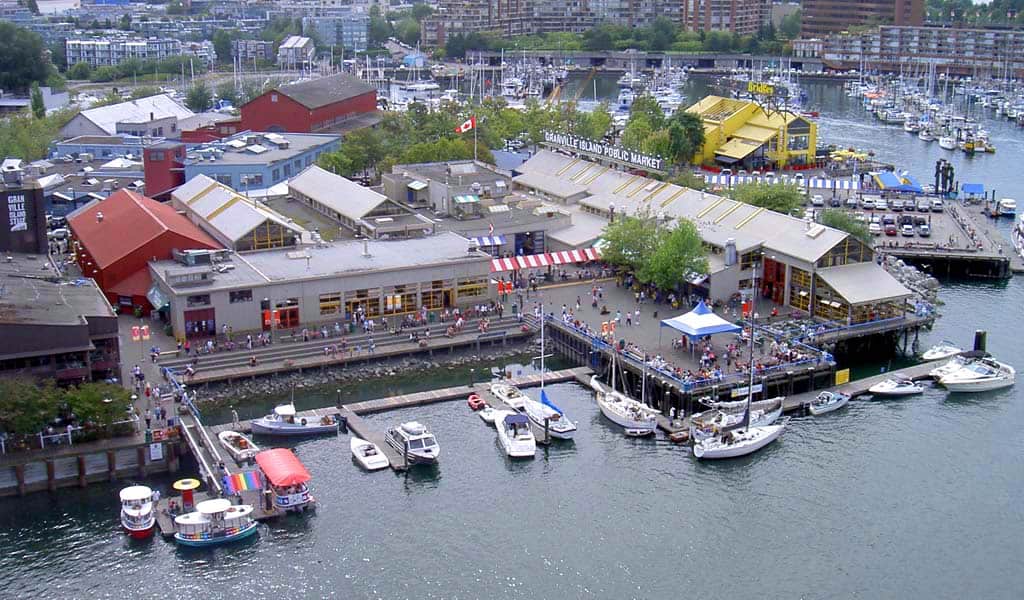 Hang Out At Granville Island
In addition to being generally beautiful, Vancouver is also a pretty vibrant area. Somewhat like Portland, which in the greater scheme of North American tourist destinations isn't that far away, it's known for outdoor events in nice weather, and accordingly this outdoor cultural center has become a hot spot of sorts. Once a sort of industrial quarter, Granville Island has been transformed into a thriving neighborhood of restaurants, theaters, bars, and markets. You can browse different stands, grab a bite to eat, hang out by the water, or even visit Granville Island Brewing for a fresh local beer.
Explore Stanley Park
We talked about border issues a little bit in the intro, and that might make a lot of people recall Trump's much-publicized idea to build a wall between the U.S. and Mexico. The completion of such a wall has been referred to as one of the most insane things Trump might do as president, and as mentioned it could push more people north to places like Vancouver. Visitors to the city can actually enjoy the wall in Stanley Park, however, given that it basically exists to separate a city peninsula from the sea, and it's meant to be walked upon. The seawall in Stanley Park looks almost like the top of a castle built down at sea level and comprising a winding path around a lush, gorgeous area that's very popular among locals and tourists alike.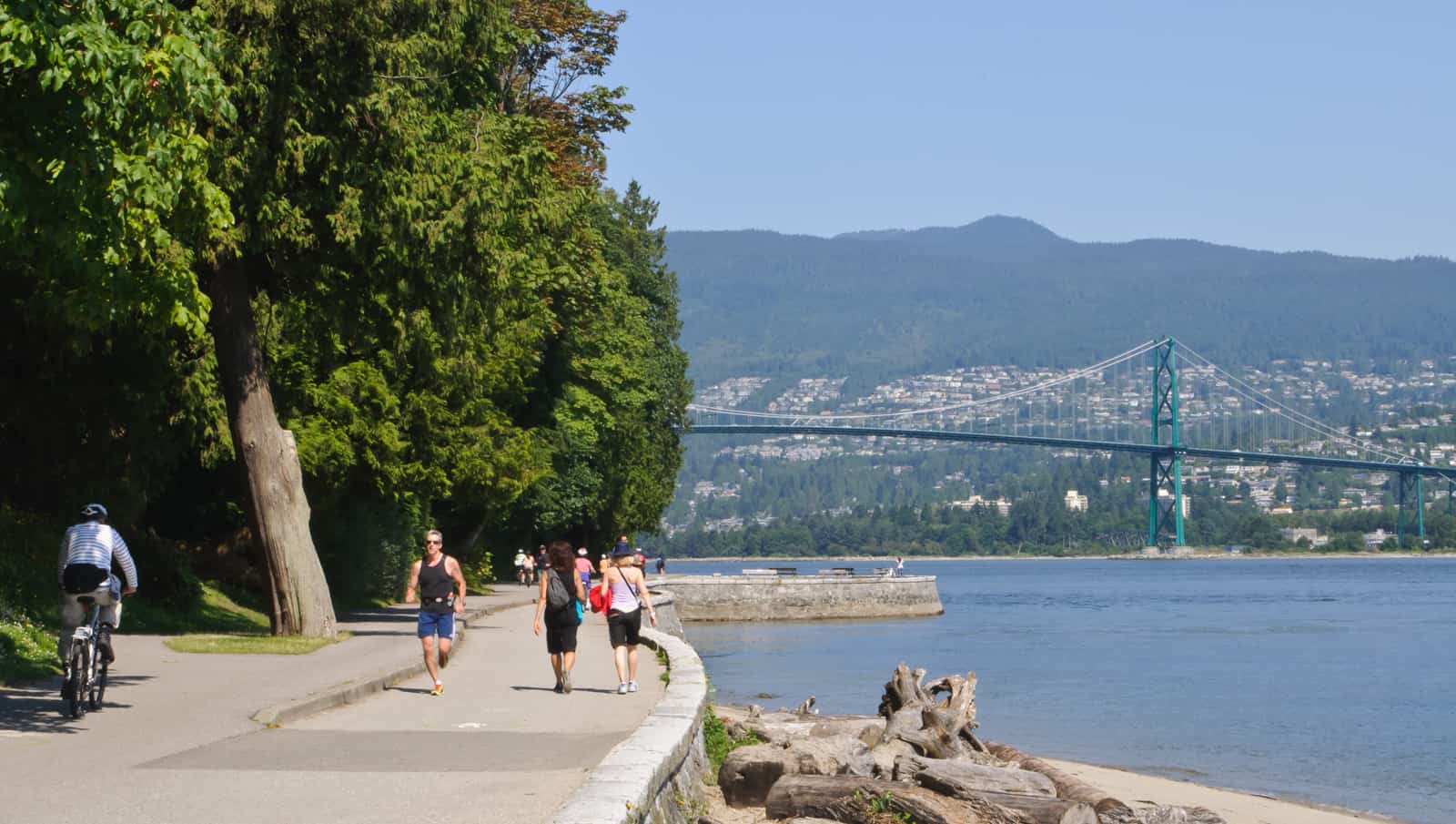 Scale Grouse Mountain
The main mountain near Vancouver, at least as far as tourist activity is concerned, Grouse Mountain is an attraction 12 months a year. During the winter it's a popular ski destination with delightful views of the city and other surrounding mountains. When the weather is warmer, you can sometimes still take a lift toward the summit, and you can also go on fun hikes. You can also find some fun, random attractions such as an observatory-turned-restaurant and a grizzly bear habitat.
Check Out The Local Graffiti
More wall talk, I know, but this time we're not referring to Trump's border wall or the pretty seawall of Stanley Park. Rather, we're talking about any old wall in Vancouver that might have been decorated by talented graffiti artists. It's not your typical tourist attraction, but the graffiti in Vancouver has a different quality, and feels more like a lovingly rendered enhancement to the city than any sort of trashy or vandalizing sketching. If that sounds like a stretch, take a look at some of the colorful walls in town.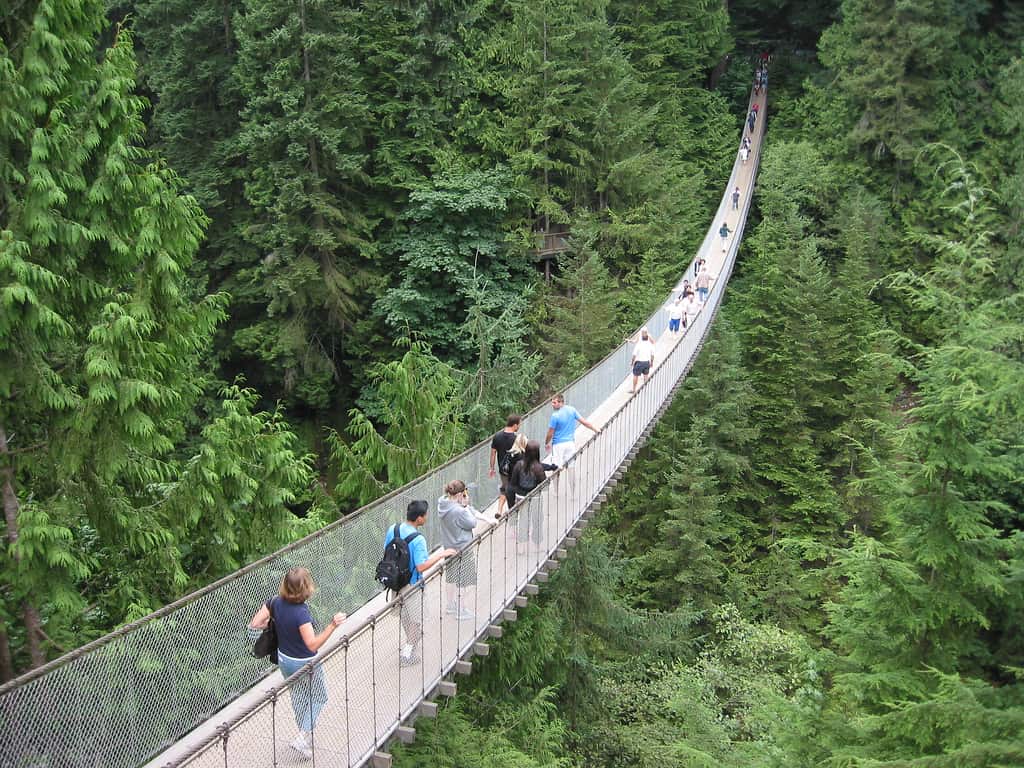 Walk Capilano Suspension Bridge
This is a more specific activity, whereas the other ideas on this list basically pointed you to areas of the city to explore. But this is still well worth your time. In its own list of Vancouver attractions (also worth taking a look at) PlanetWare referred to this as Vancouver's first tourist attraction, given that it opened way back in 1889. Basically, it's a narrow (but safe) suspension bridge that spans the gap in a 70m canyon. The bridge is the main draw, but additional hikes through the lush, forested areas and even among the high treetops are also a treat.
Vancouver is a place that definitely has a lot going for it. Have you been? What was your favorite part?