*Links in this article may be affiliate links, from which we may earn commission. See our Privacy Policy for full details.
Maine is known as "Vacationland" for good reason. There may be no better place in New England to have a fantastic getaway! We've loved visits to York, Acadia National Park, and most recently, the Rockland area. Rockland, and nearby Rockport and Camden, are a lovely destination about 2 hours north of Portland. If you're looking for the best things to do in Rockland Maine, we've got you covered. From adventures to culture to dining, here's what we recommend for your Mid-Coast Maine vacation.
Sail on a traditional schooner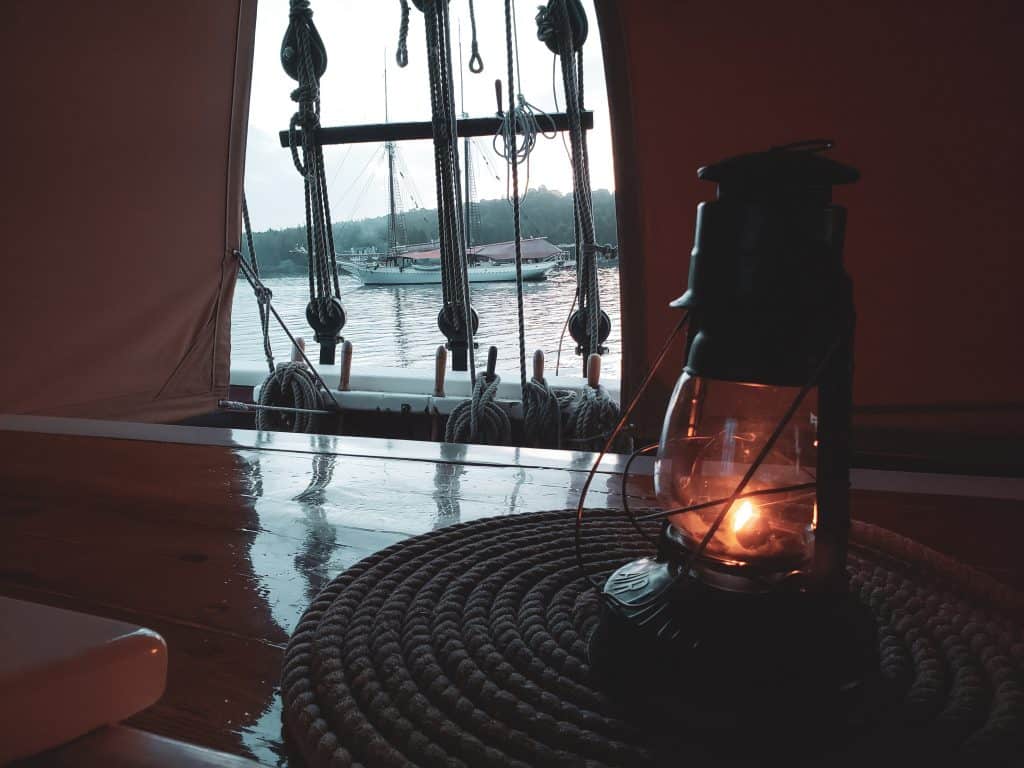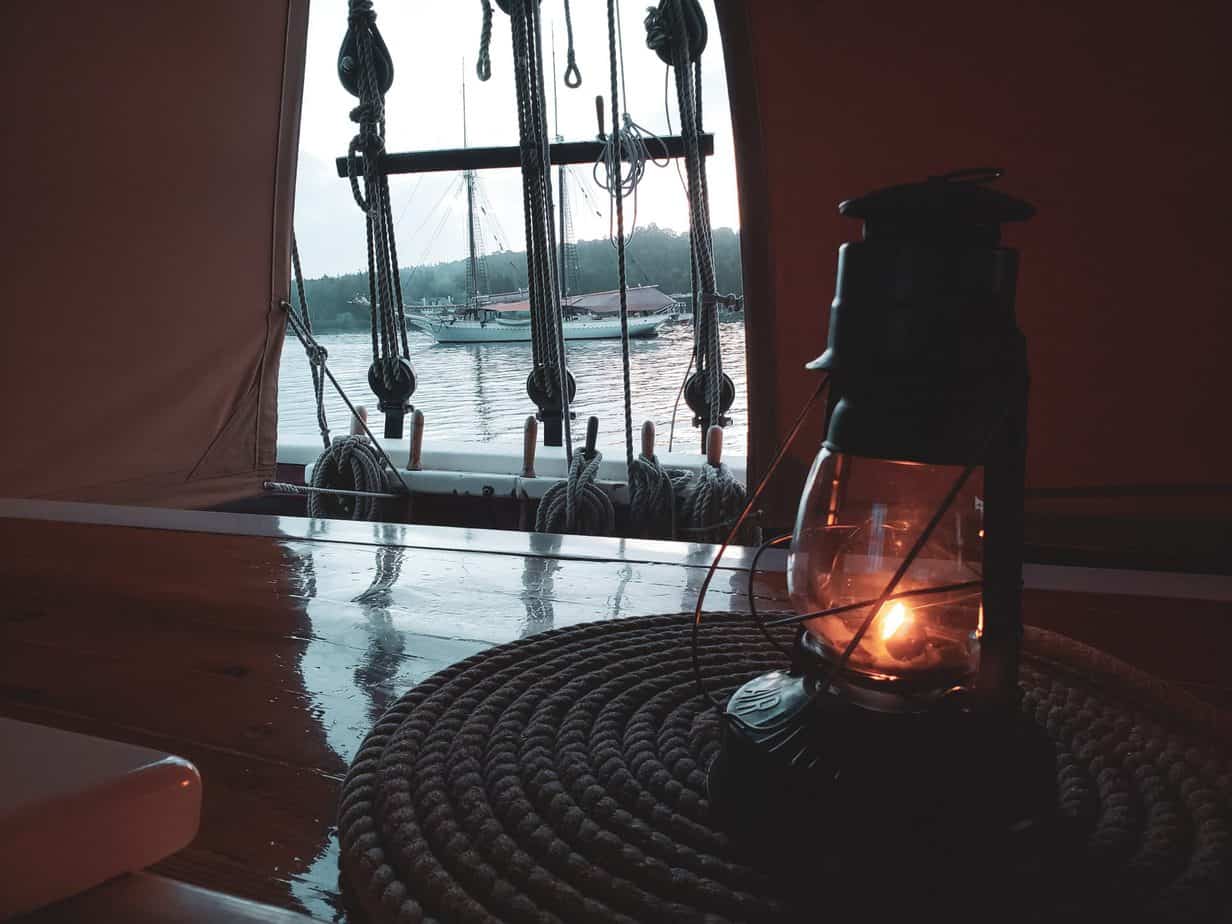 One of the most amazing things you can do in Maine actually takes place offshore. Have you ever dreamed of sailing the high seas? The best way to do it is on an old-fashioned schooner. The Maine Windjammer Association operates a few of these incredible vessels, but the J&E Riggin is a special one. Captain Jon and his wife Annie create a true adventure for your stay, while feeding you top tier cuisine. If you want to help out with setting the sails or hauling up the anchor, the crew will welcome you with open arms. Or, you can always relax on deck with a cocktail and your favorite book.
Read all about my Maine windjammer cruise here. 
Grab coffee at Rock City Coffee
If you've followed along with the Two Drifters for awhile you may have noticed that we have a sliiiight obsession with coffee. Wherever we travel, we make sure to check out the local coffee shops, always on the hunt for the best.  In Rockland, Maine, you can't go wrong with Rock City Coffee. The baristas will whip you up a latte or cappucinno of excellence, and those who like something sweet may enjoy their frozen blended mocha or vanilla (amazing on a hot summer day).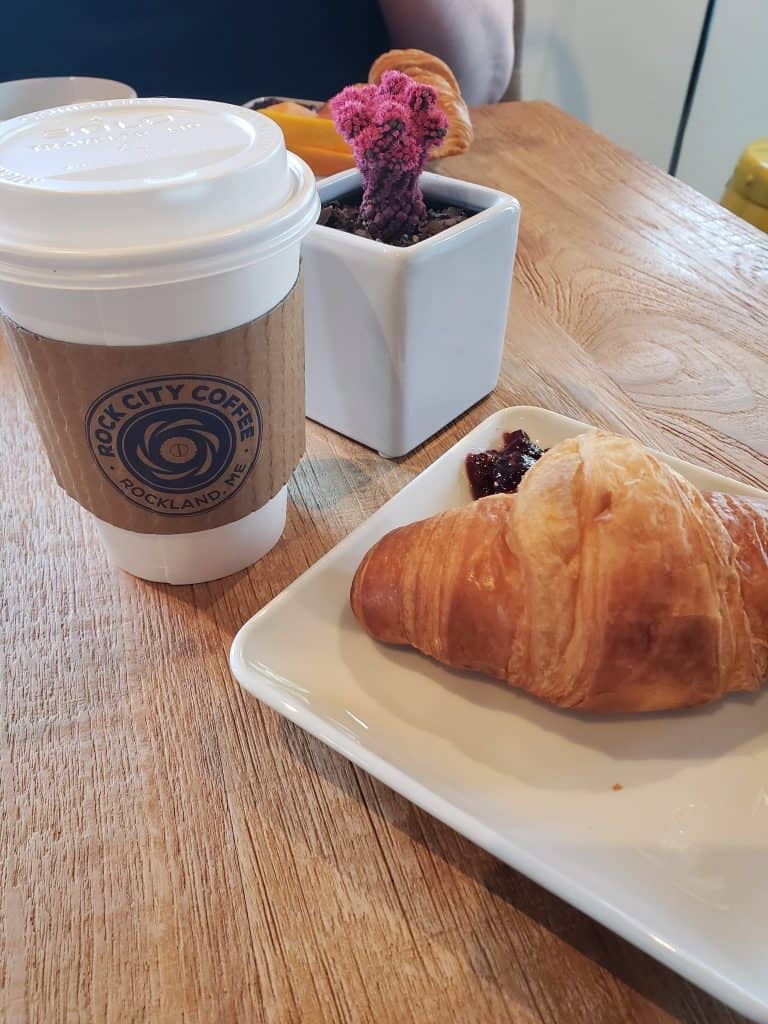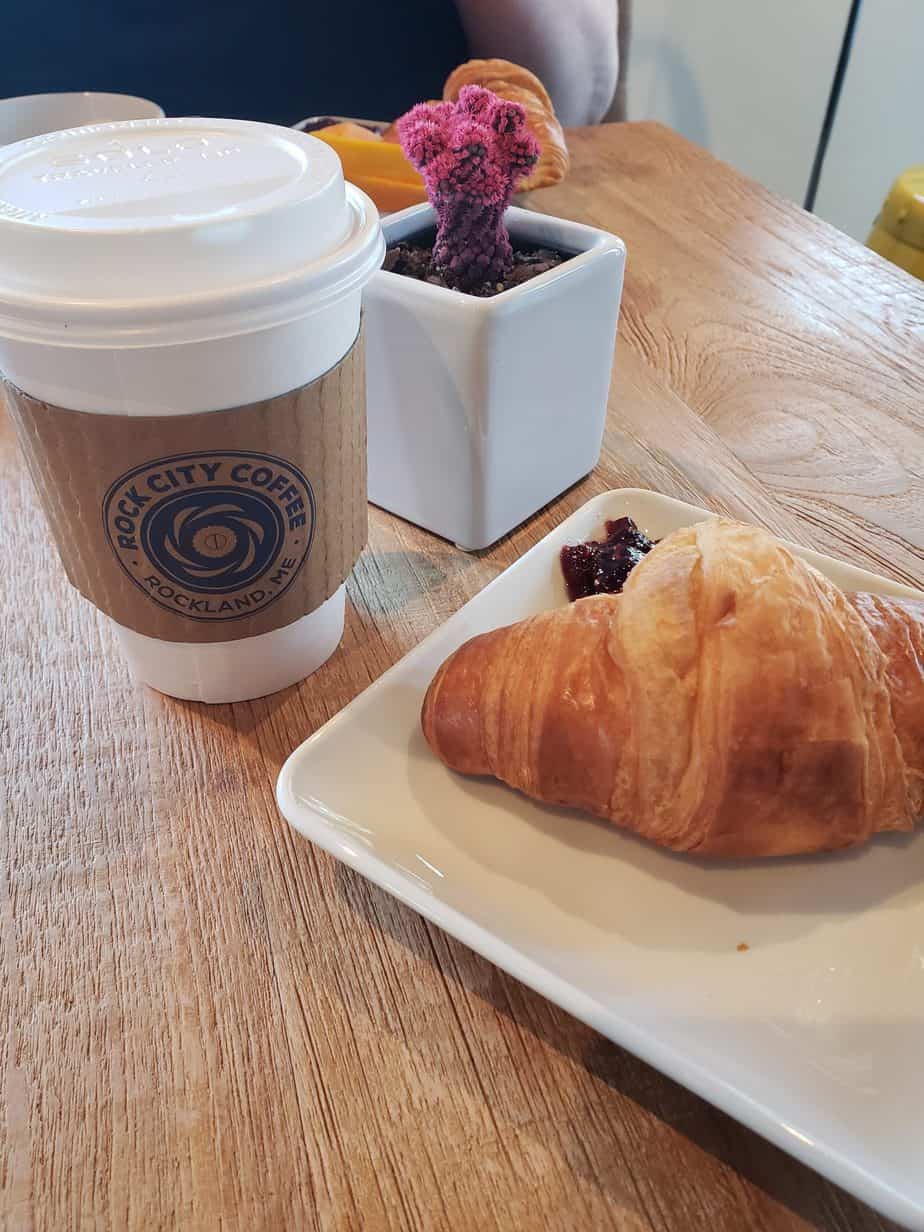 Wander into some art galleries
Rockland is filled with galleries displaying beautiful art. A few you might want to put on your list include The Farnsworth, Dowling Walsh Gallery, and Carver Hill Gallery.
Don't forget to check out the cool street art, too!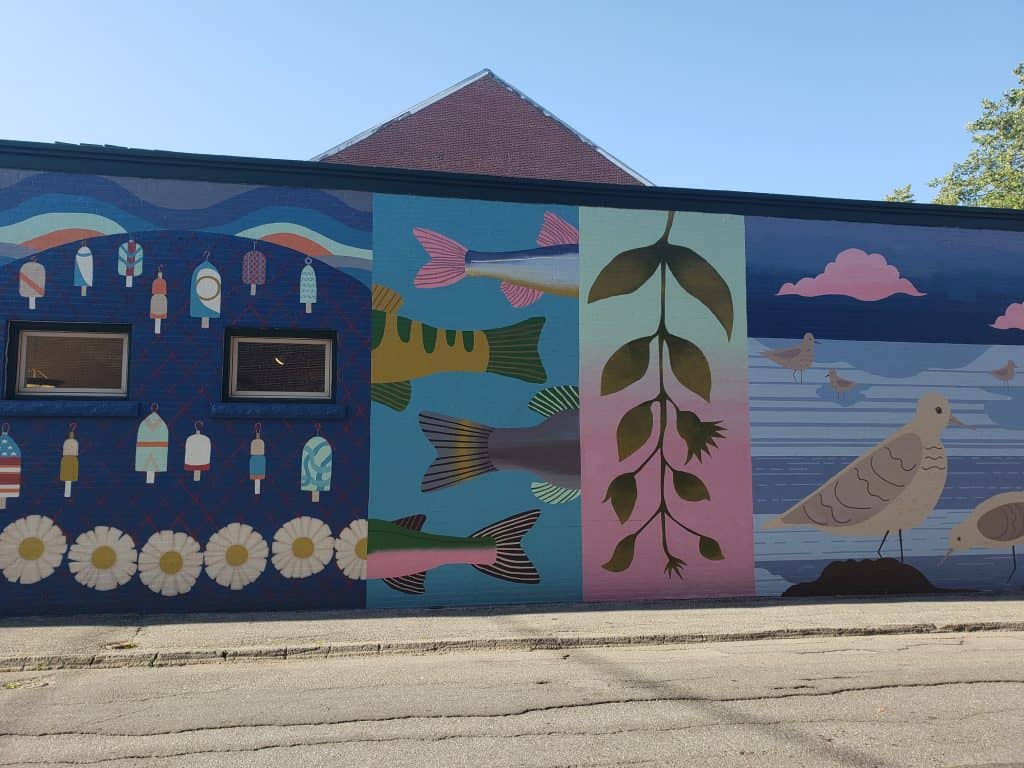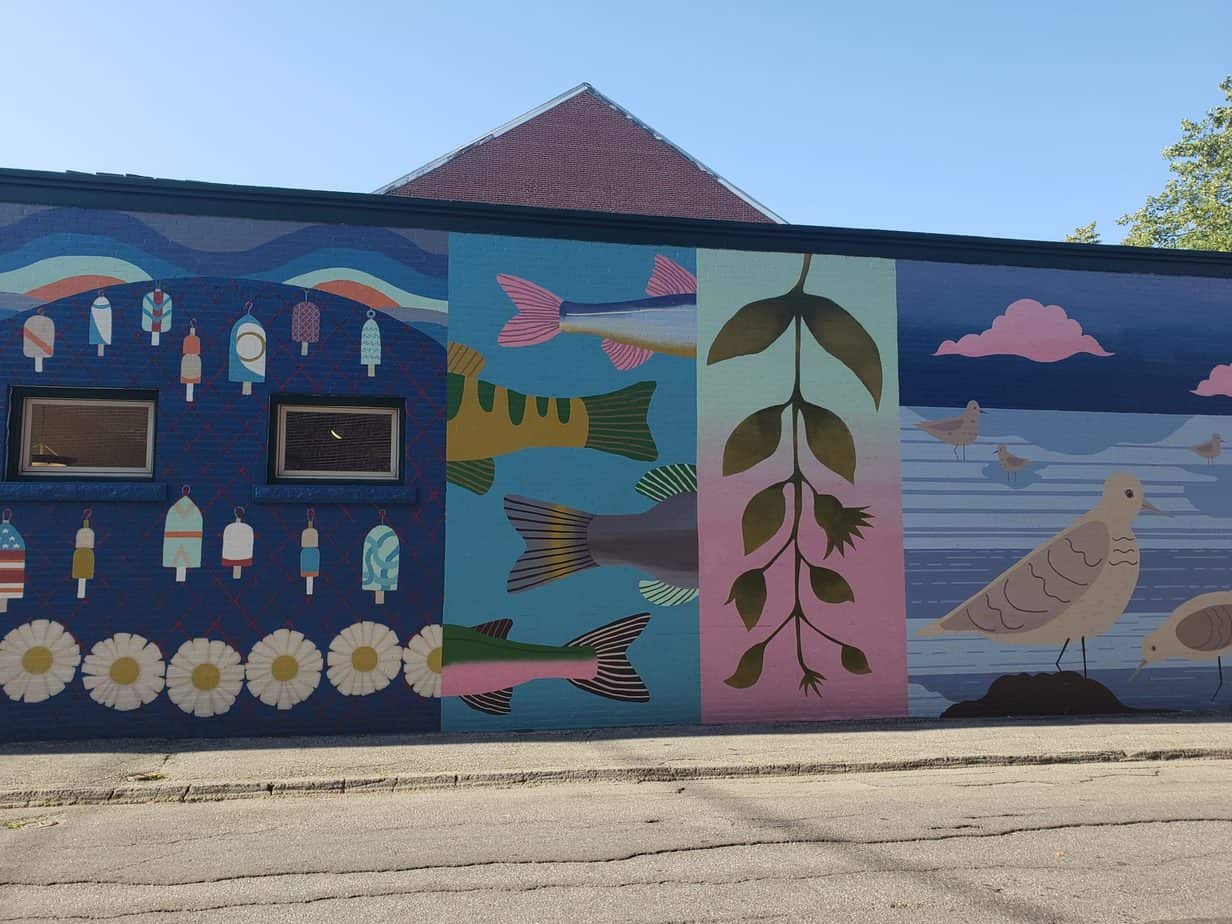 Enjoy amazing cocktails (and dinner) at Fog Bar & Cafe
There are a lot of great restaurants in Rockport, but we enjoyed our meal (and especially our drinks) at Fog Bar & Cafe. This small eatery is whimsically decorated, with twinkle lights and unique elements everywhere. I recommend this berry martini I had. It was so good, I had to get two!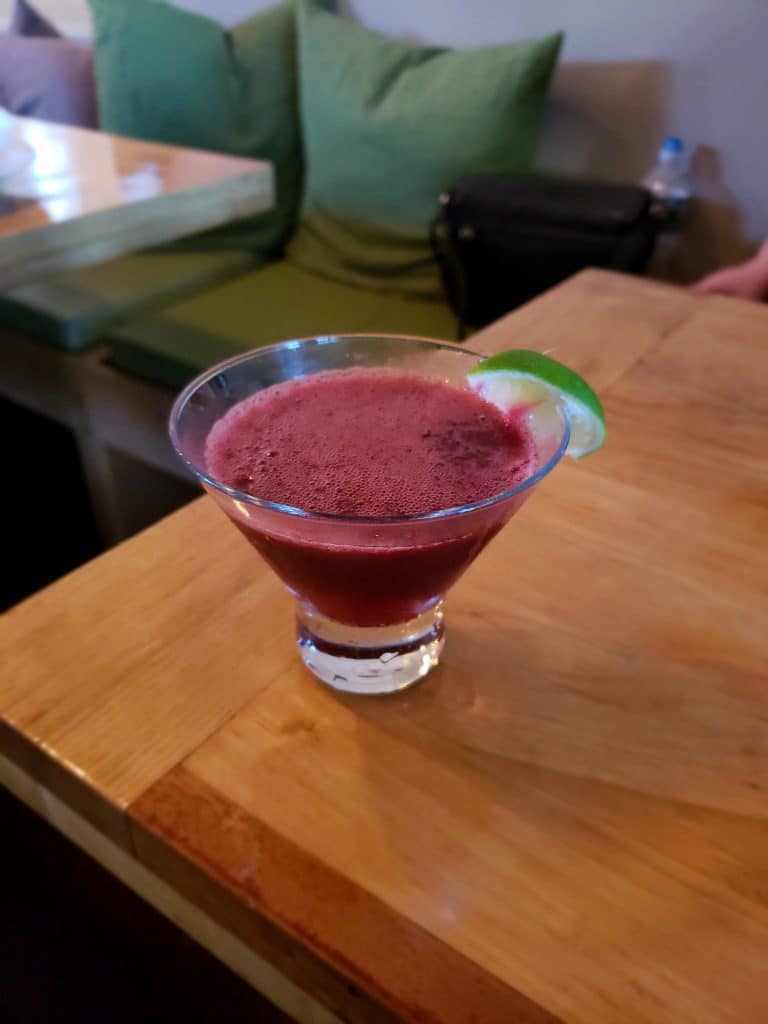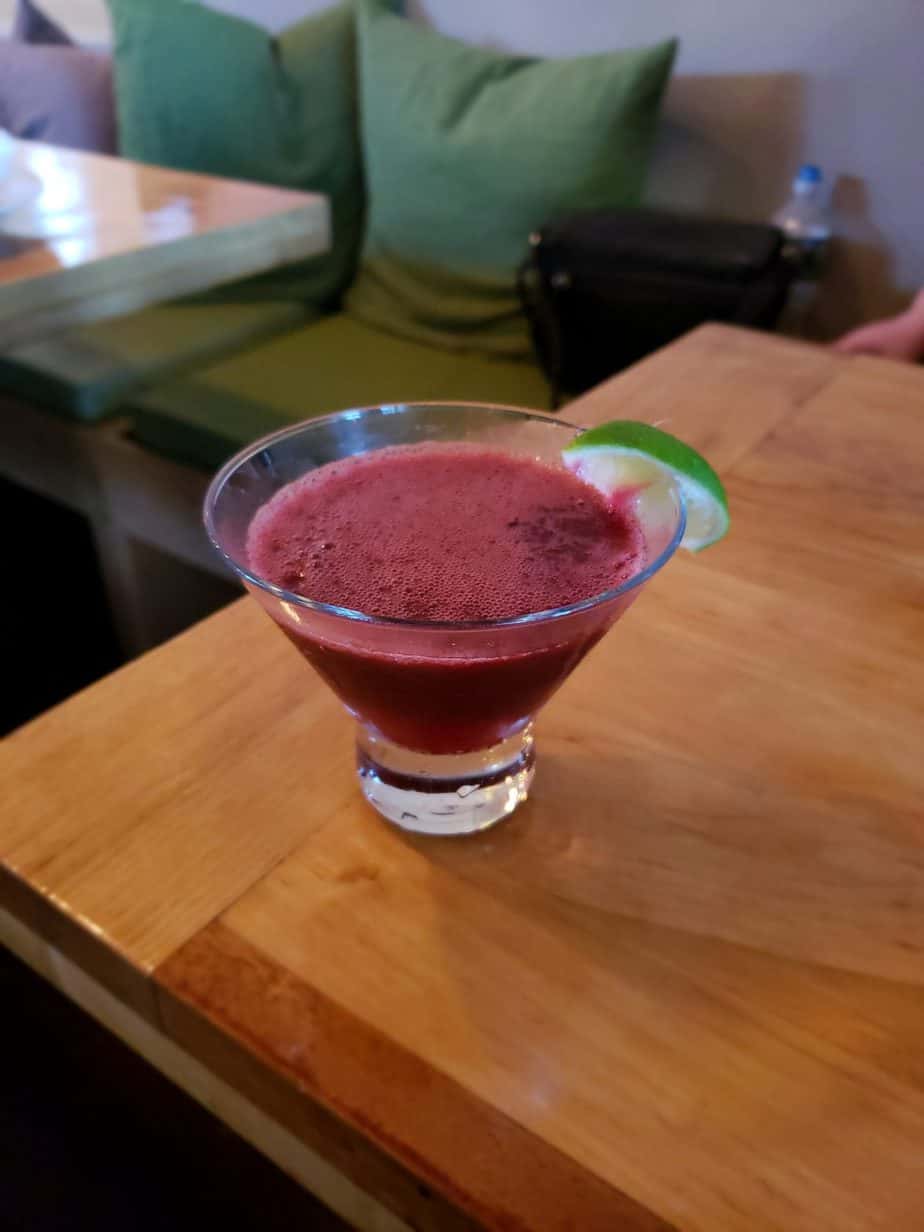 Stroll out on the breakwater
You can walk out along the rocky breakwater and visit a lighthouse while in Rockland.
Built with more than 700,000 tons of granite over a span of nearly twenty years, the breakwater plays a massive role in Rockland's history.  In 1902, the Rockland Breakwater Lighthouse was added at the end of the pier and it is still in use today. The walk along the breakwater to the lighthouse is a little less than a mile but it is quite scenic. Note, it's best to walk in good weather as poor weather can result in waves breaking over the rocks: a wet stroll, indeed.
Visit the many museums
In addition to art, there's plenty of history to discover in mid-coast Maine. With a variety of museums, there's likely one to suit every interest. A few of the notable ones include:
The Owls Head Transportation Museum, filled with antique automobiles and other modes of transport, the Maine Lighthouse Museum, the Penobscot Marine Museum, which explores Maine's maritime history and tradition,  and Fawcett's Antique Toy Museum in nearby Waldoboro.
Eat this blueberry dessert
One night, we had dinner at Cafe Miranda. It was FANTASTIC. I've never seen such a big, varied menu. There were almost too many choices. While dinner and drinks were excellent, what I'll always remember is this insane blueberry cobbler.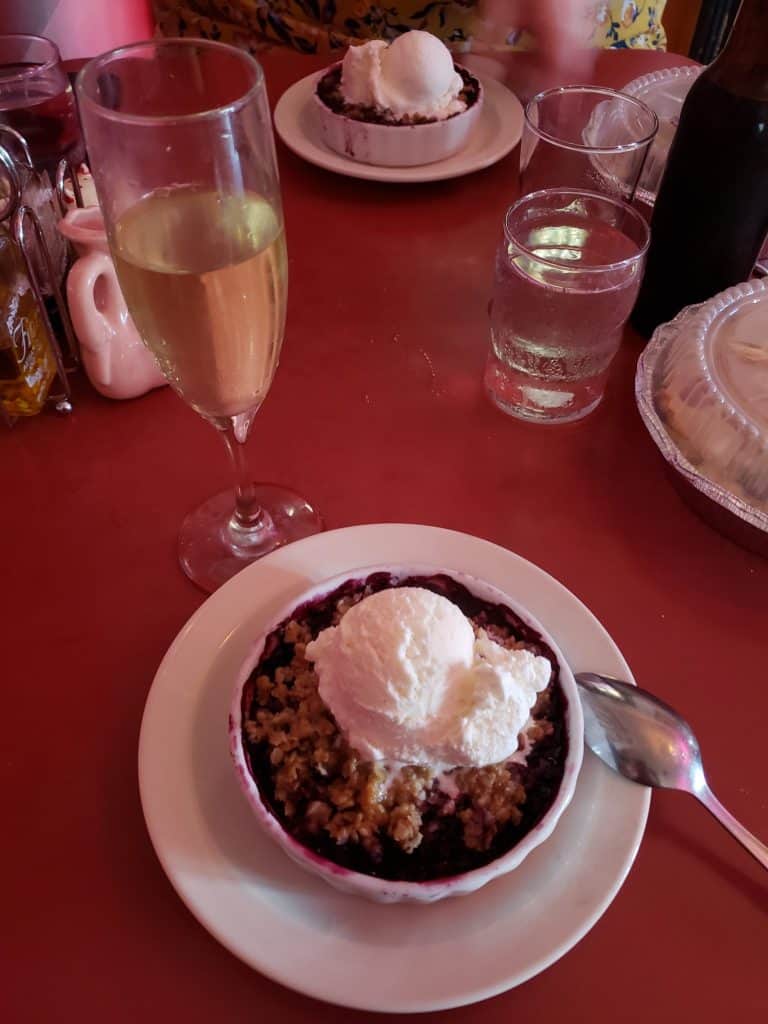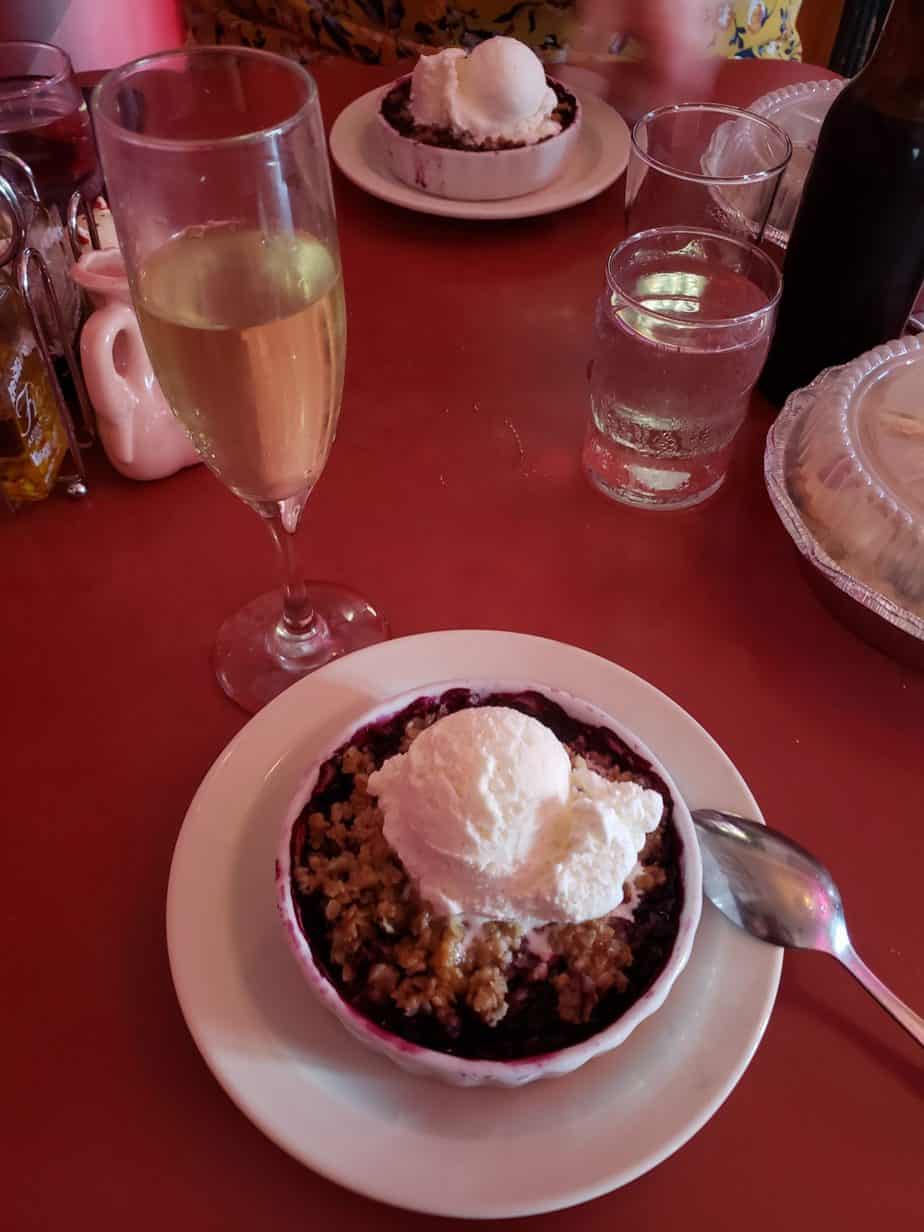 Nothing fancy. Nothing "gourmet." But oh my god, if that wasn't the best blueberry dish I've ever eaten in my life!!! And when in Maine, blueberries are essential.
Find a Great Place to Stay in Rockland Maine
Whatever you choose from among these things to do in Rockland, you'll need a great place to lay your head in the evenings. We recommend two lovely options, both of which have different things to offer.
A hotel where you can have drinks with a view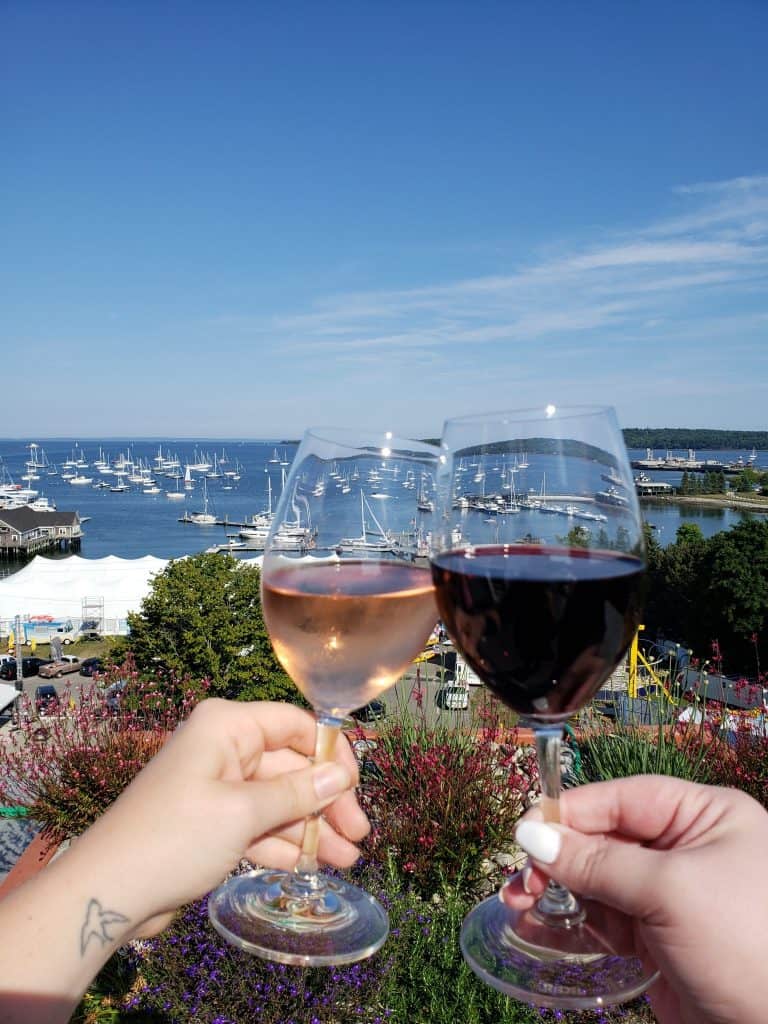 250 Main Hotel is a beautiful boutique hotel right in downtown Rockland. (We bet you can guess the address!) This hotel has the chic-est decor, the most comfortable bed I've literally ever slept in, and amazing views out over the water. But perhaps best of all, 250 Main has a rooftop deck/garden where you can enjoy a glass of wine and a spectacular sunset (or sunrise). The hotel offers guests a complimentary glass of wine or beer during cocktail hour and mornings are when a scrumptious continental breakfast is supplied. All of this within walking distance to the major attractions of downtown Rockland. PS: Rock City Coffee is right next door.
A luxurious spa
Another option is The Samoset Resort, which is a few miles away, technically located in Rockport. This hotel is great as well, with plenty of amenities for guests including golf, a spa, multiple onsite restaurants, a pool, and more. This might be the right choice for you if you're looking to be away from crowds or want to spend most of your vacation at your hotel.
You can read the full review of our stay here.
---
Pin this post to save for later!