This post may contain affiliate links. Read our disclosure page for full details.
This is guest post by Elizabeth of Everything Obsessed.
Dublin's fair city is definitely a must visit for anyone planning a trip to Ireland. The capital city is home to more than 1 million people (¼ of Ireland's total population) and certainly has plenty of  coffee shops and restaurants for everyone! Whether you like to pick up a coffee and sit by the river or sit inside and work, there is a cafe for you! In this post, I've listed a few of the best coffee shops in Dublin, Ireland: spots that are definitely worth a visit.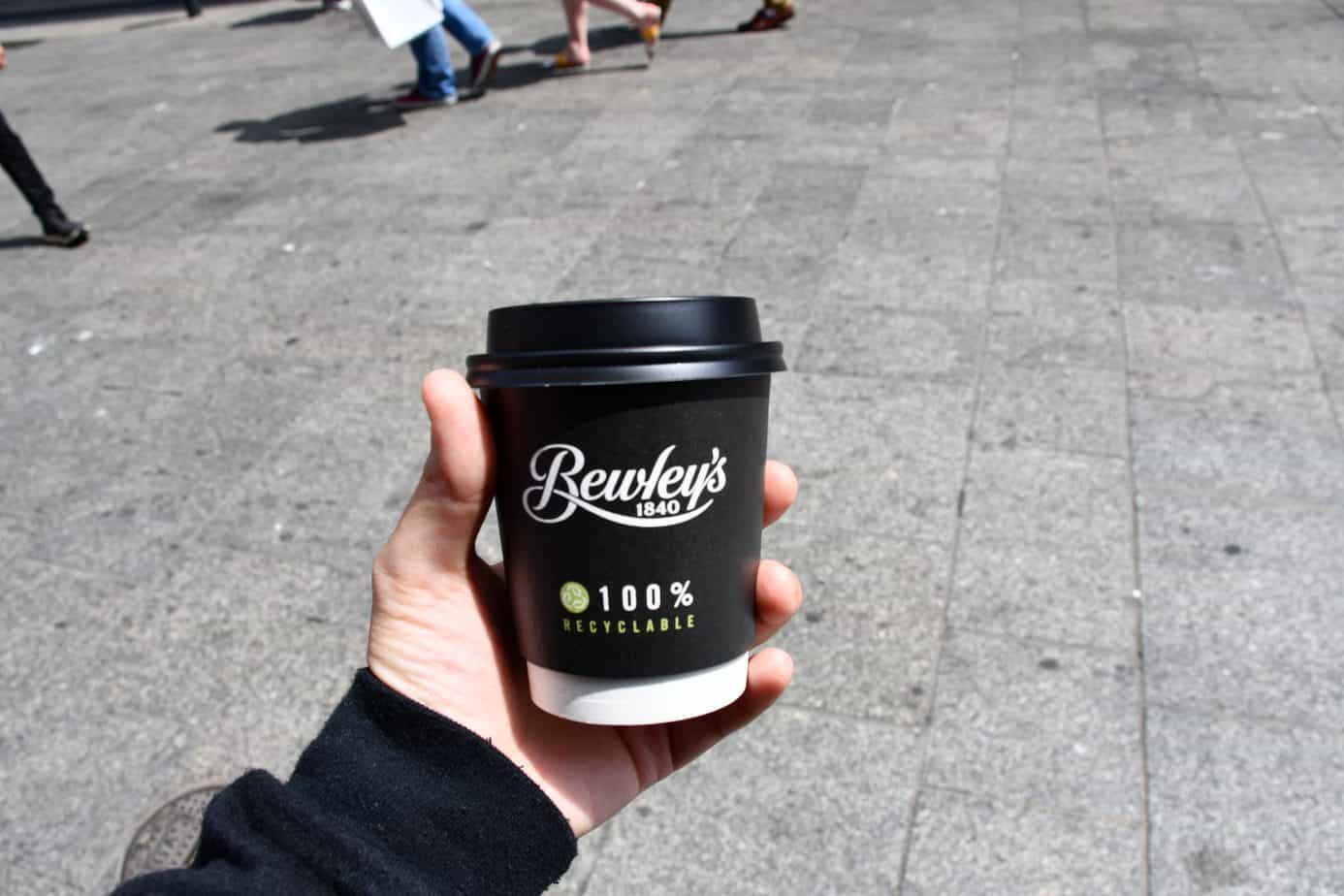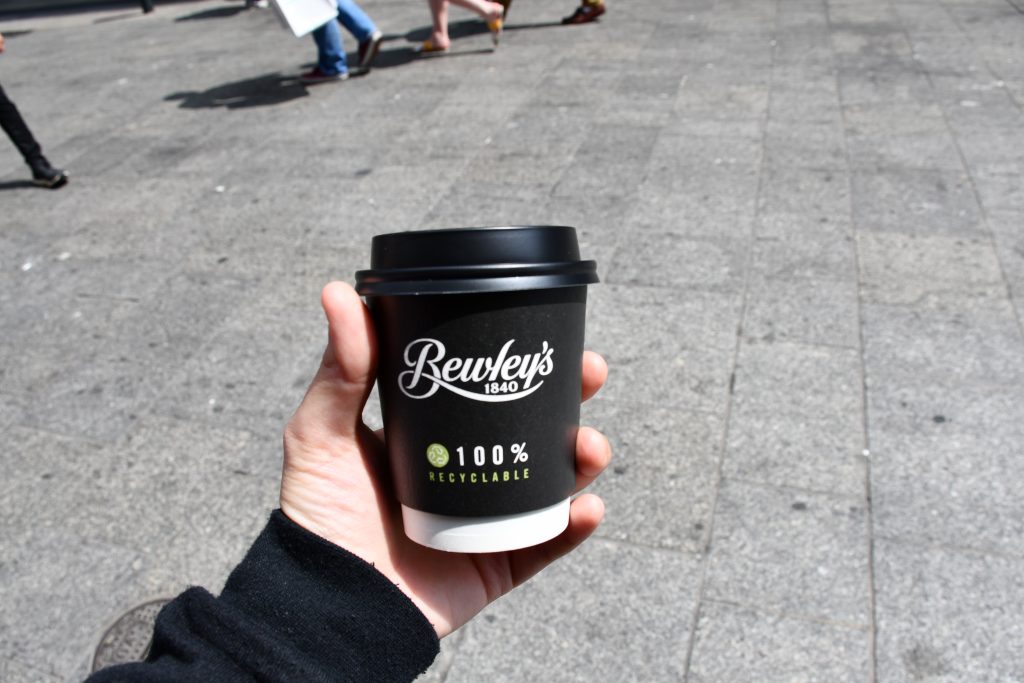 WIFI? Yes
Location/s: Grafton Street & Powerscourt Centre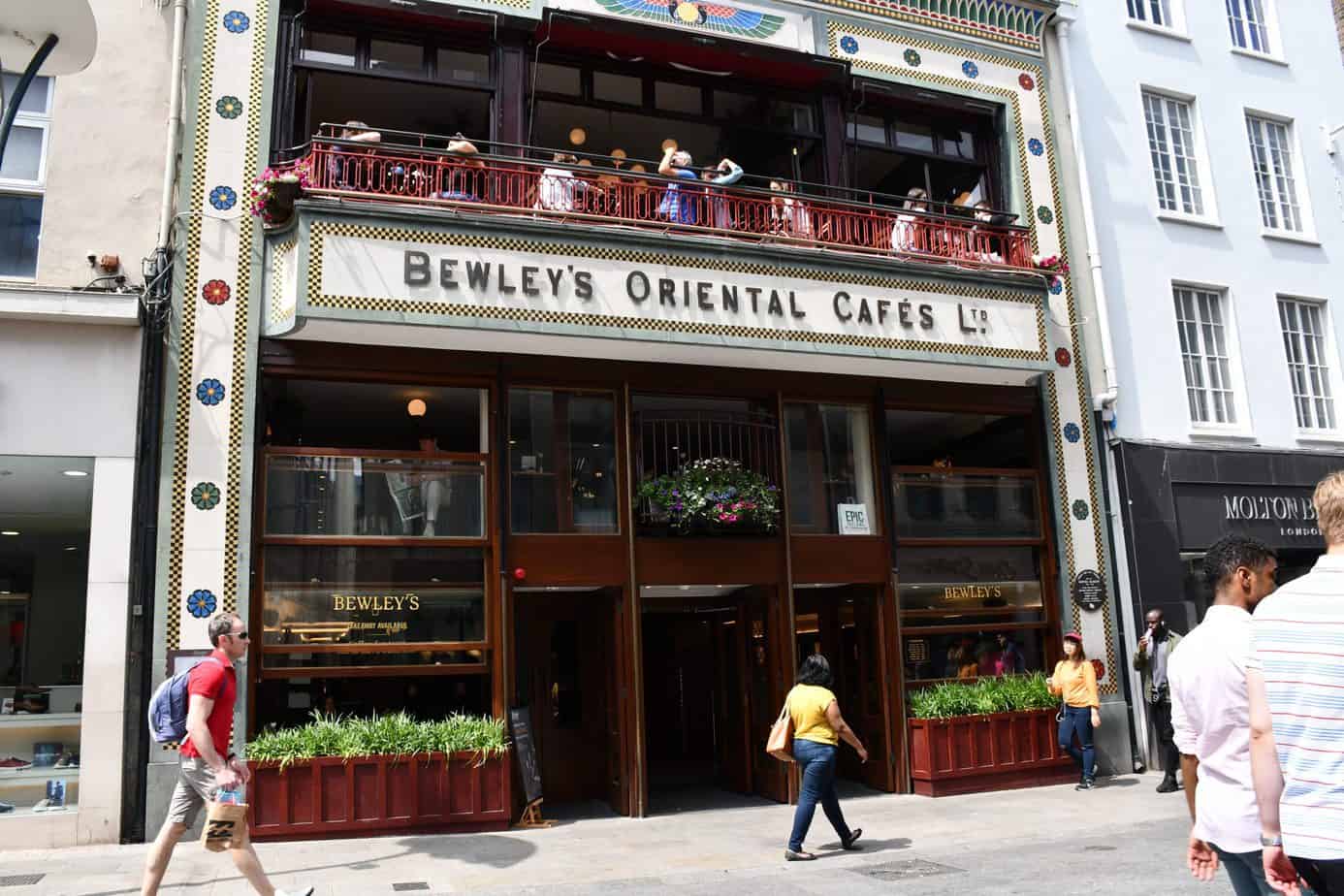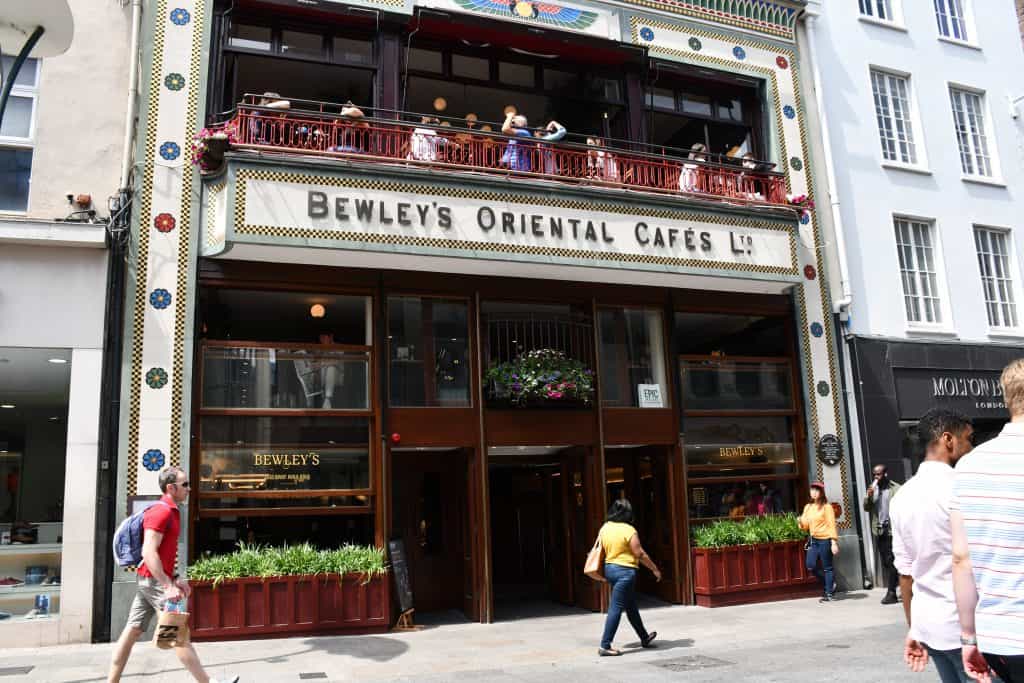 Bewley's, located on the heart of Grafton Street, is one of the most iconic places to visit in Dublin. For years, Bewley's was 'the spot' to meet your friend for coffee. After closing for nearly 2 years for renovations, it is now even bigger and better than ever! With multiple floors, a wide range of drinks and pastries to choose from, and plenty of seating, it is the perfect place to sit, work or people watch on Dublin's famous pedestrian shopping street. Listen to the buskers performing outside the door as you sip your coffee in this historic location.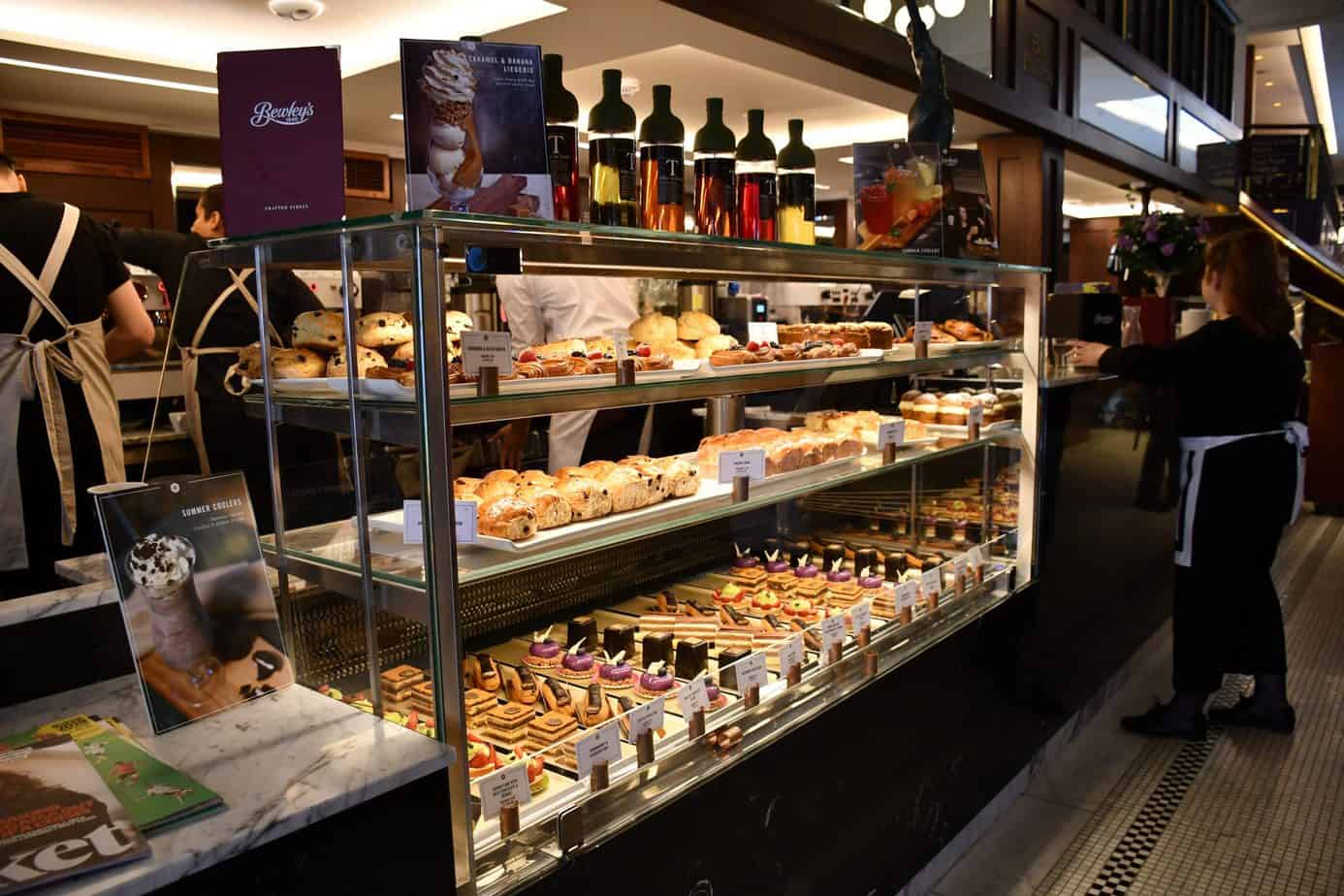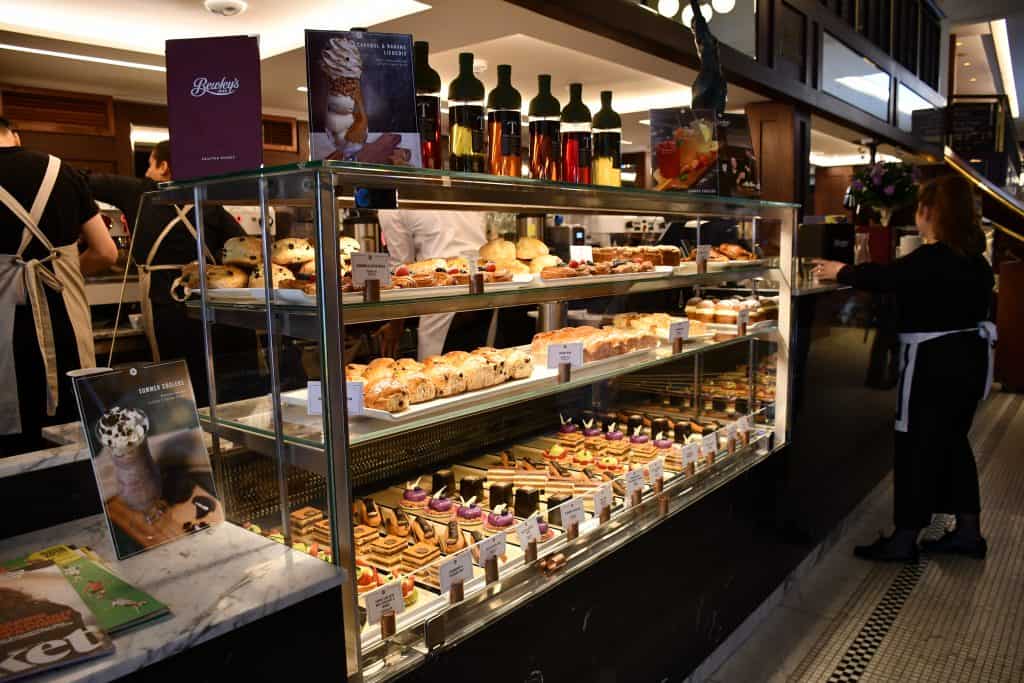 Avoca – Suffolk Street
WiFi? Yes
Location/s: Suffolk street, Monkstown, Rathcoole and Malahide
There are a few Avoca cafés sprinkled around Dublin city center and outskirts. Avoca is not only a café but a bakery and shop as well (selling kitchen supplies, cookbooks, etc). Avoca, known for sourcing locally produced ingredients, is the perfect place to grab coffee and a snack when out shopping. It is always quite busy and has a fast paced feel. In the Suffolk Street location the café is located on the 3rd floor. Of course they have good coffee, but some love their treats more. Make sure you get a cookie or delicious piece of cake when visiting this establishment.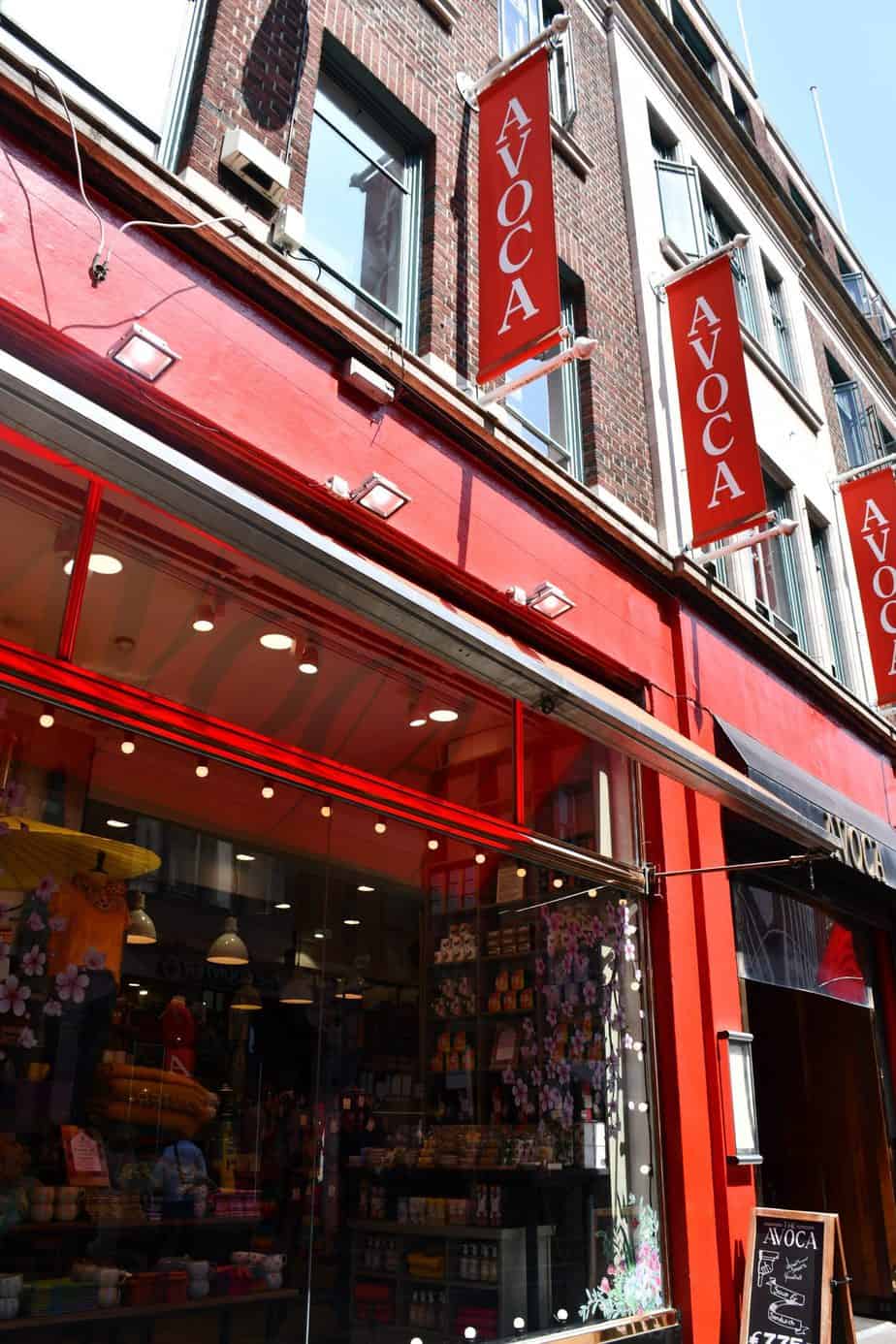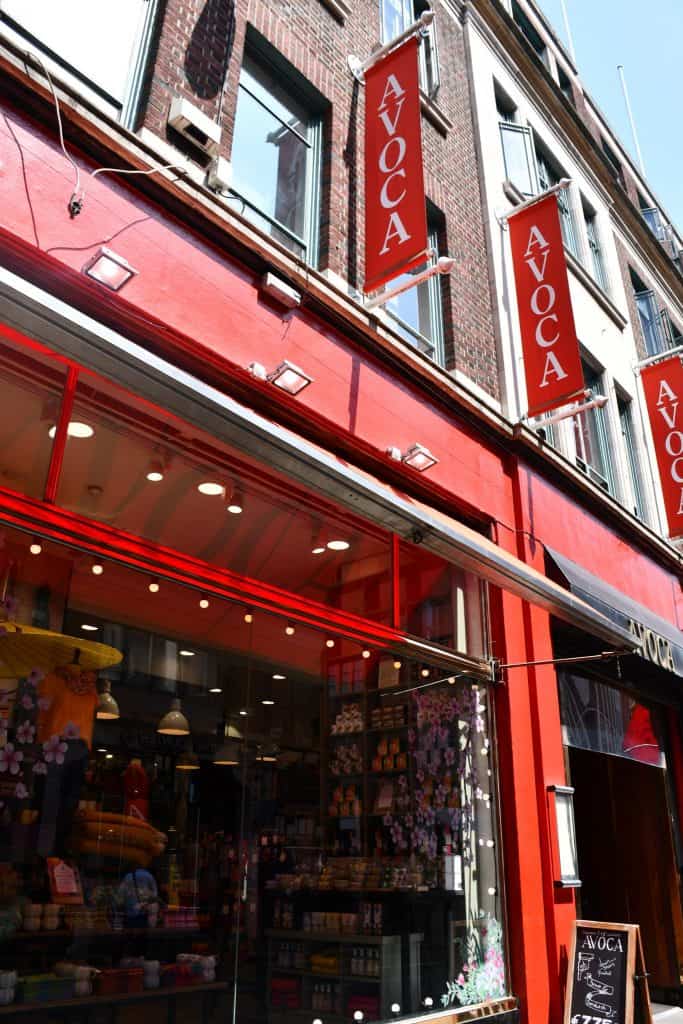 WiFi? Yes – depending which location
Location/s: Grafton street, Wicklow Street, Chatham Street, and many many more.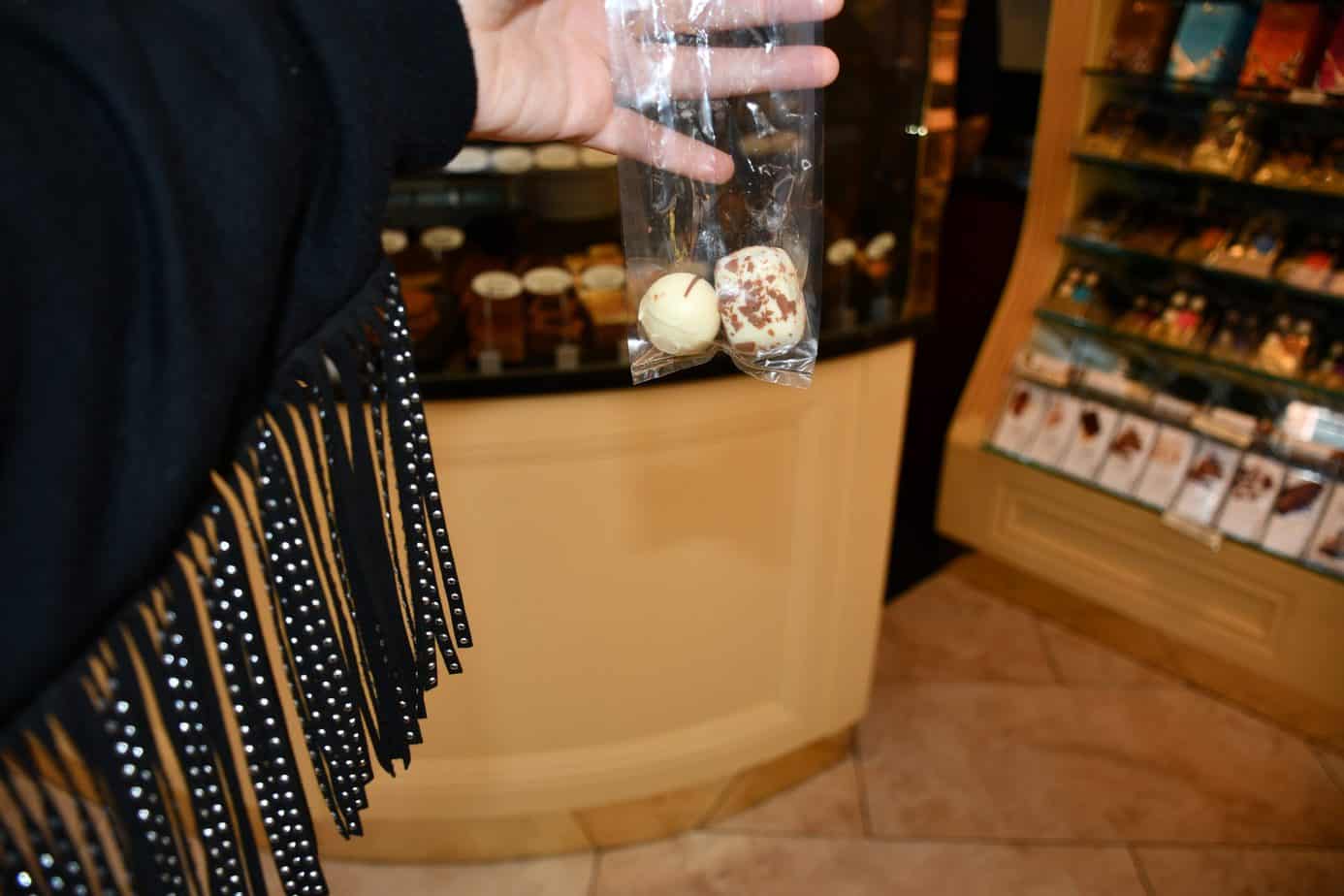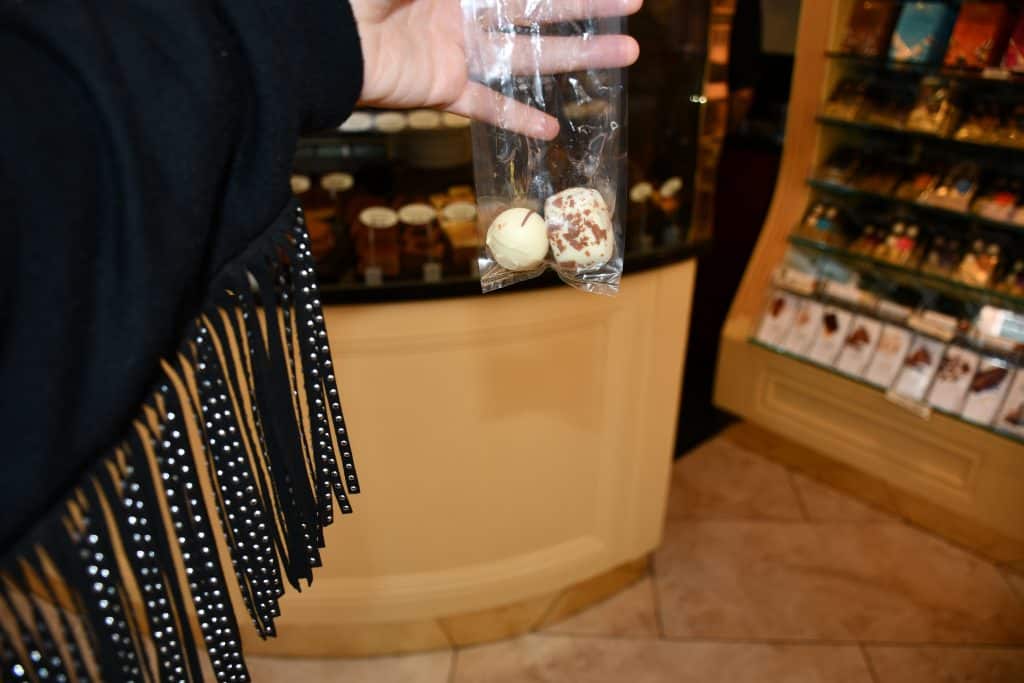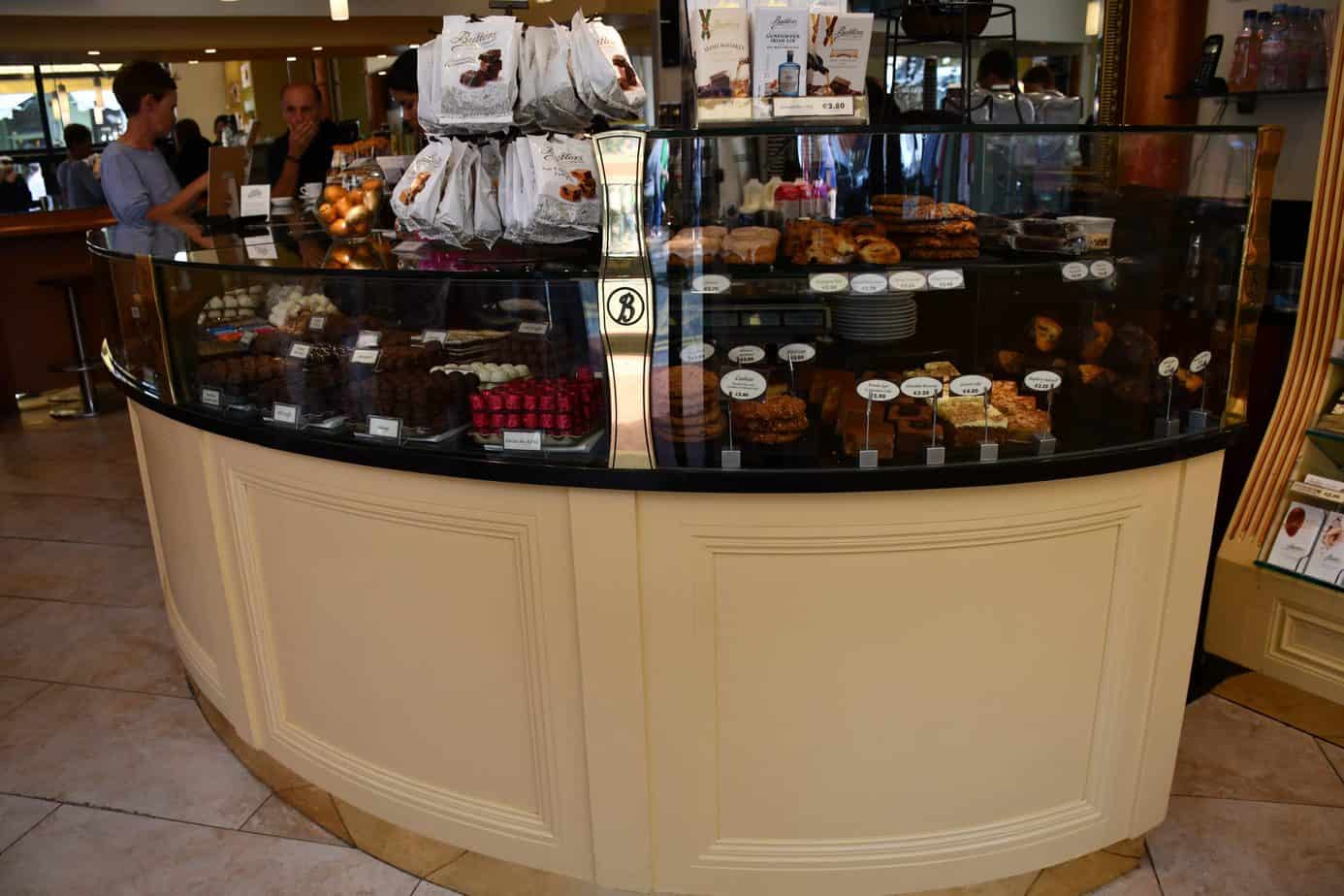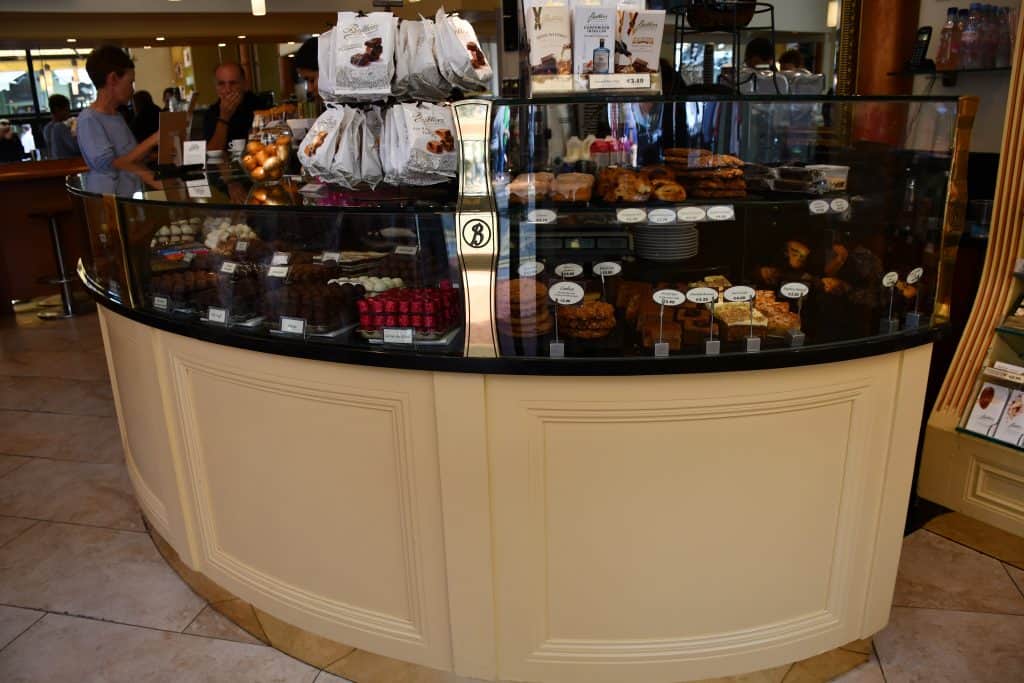 Another iconic Irish place! Butlers, famously known for their luscious chocolates, have lovely coffee shops on Grafton Street, Wicklow Street and inside Jervis Shopping Centre. Not only will you receive a FREE truffle with ANY drink you get, the drinks are delicious and the staff are very friendly. A hot chocolate is a MUST,  but also their Chai Latte is not to be ignored. Be sure to try their lemon zest white chocolate truffle, it's heavenly! Butlers is not really a place to sit down and work (most do not even sit down), it's purely for enjoyment of the coffees and treats!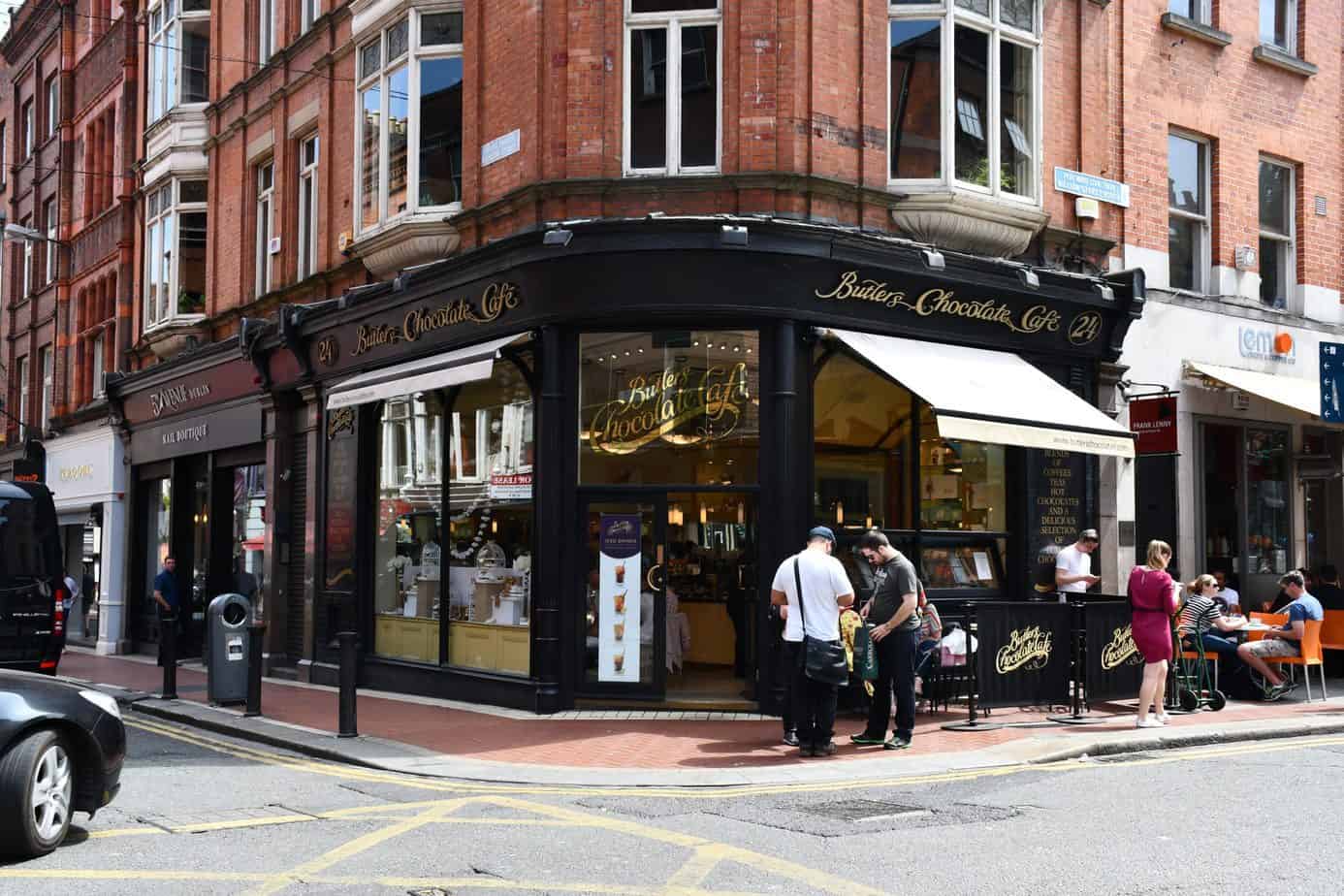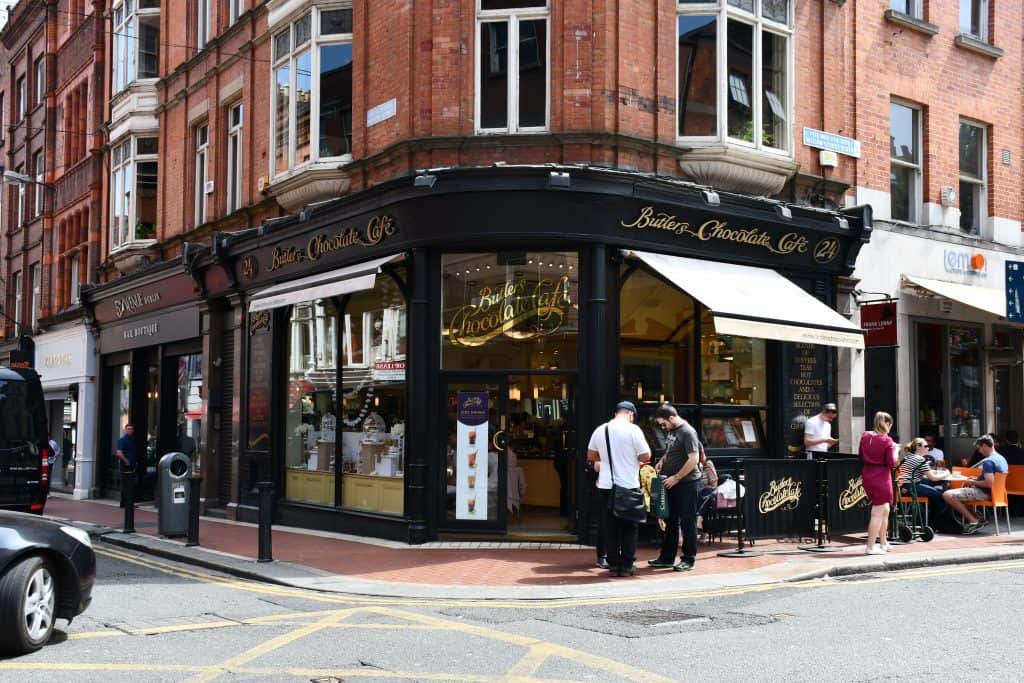 WiFi? Yes
Location: Abbey Street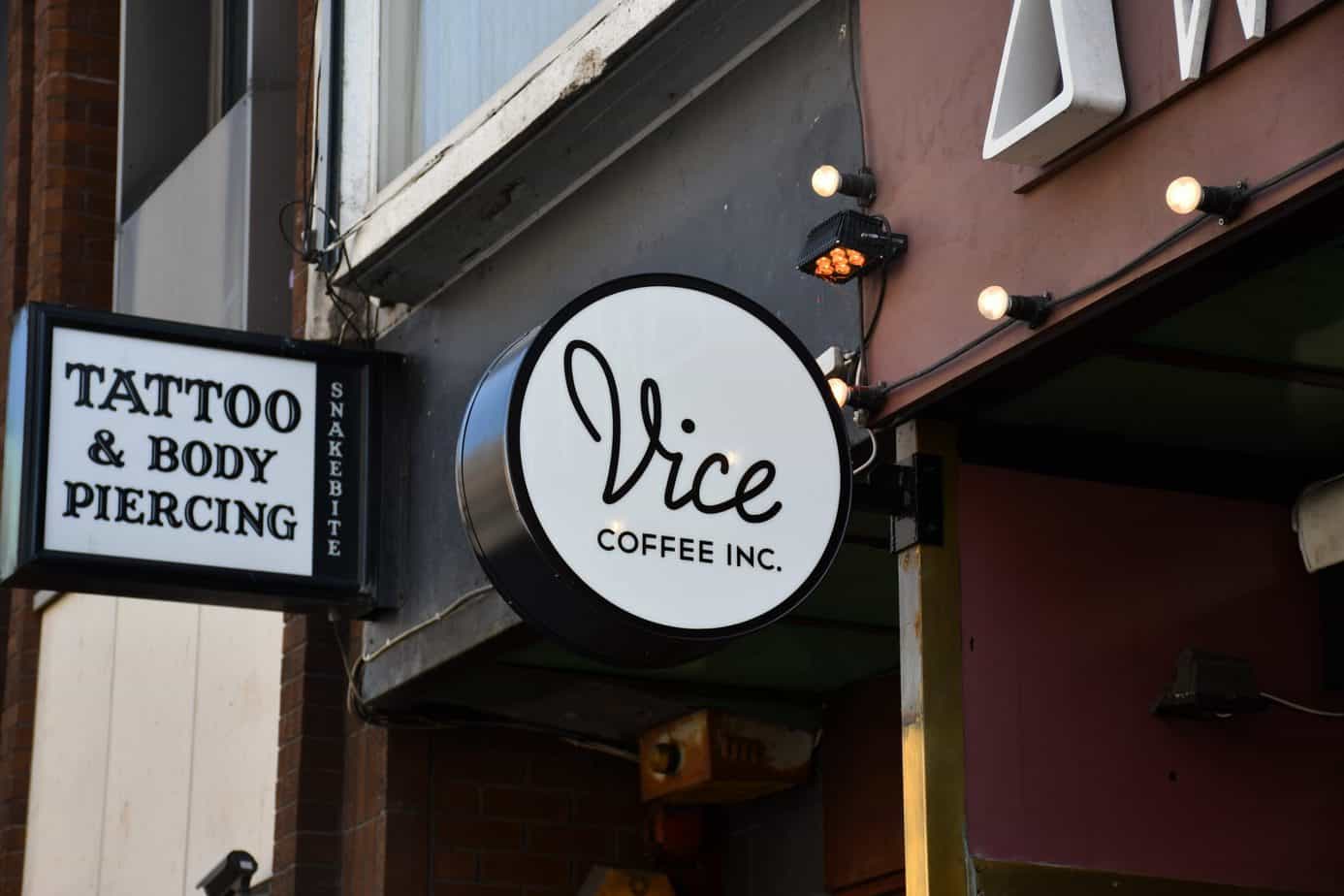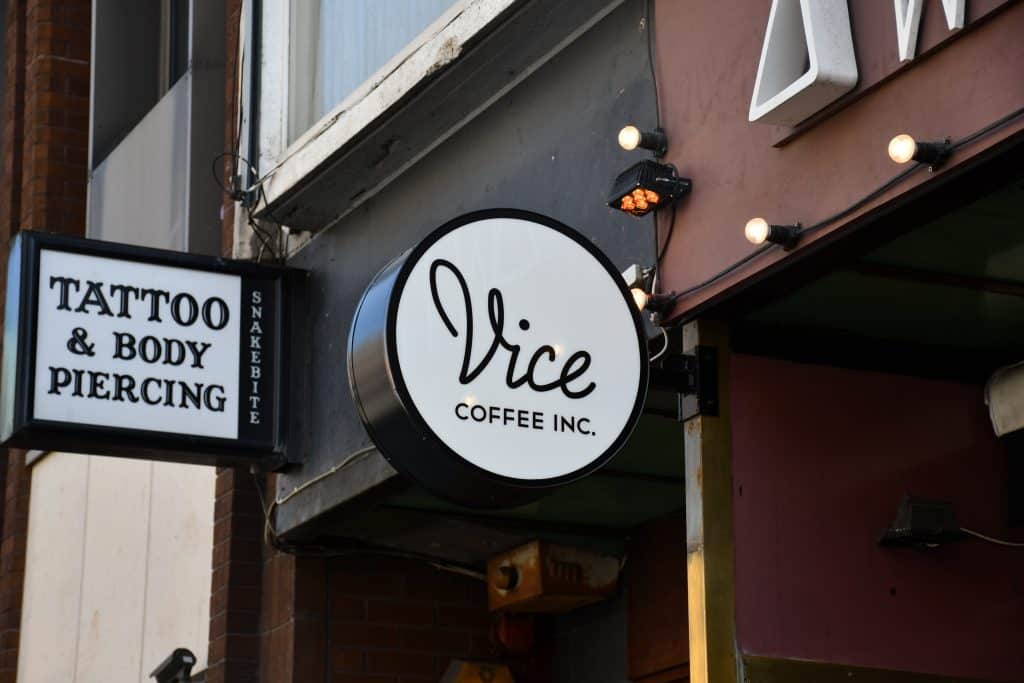 Vice is a cute café on the north side of the city, just off O'Connell Street. It is a perfect little café to sit and work in, or to meet a friend for lunch – don't pass up one of their special toasted cheese sandwiches! Vice is  well known for their wide variety of international coffees (you can even take some home) and their menu changes seasonally. What seems tiny from the entrance actually is a spacious café with plenty of seating. This place has quite a trendy vibe, it almost seems like a renovated basement, in a cool way.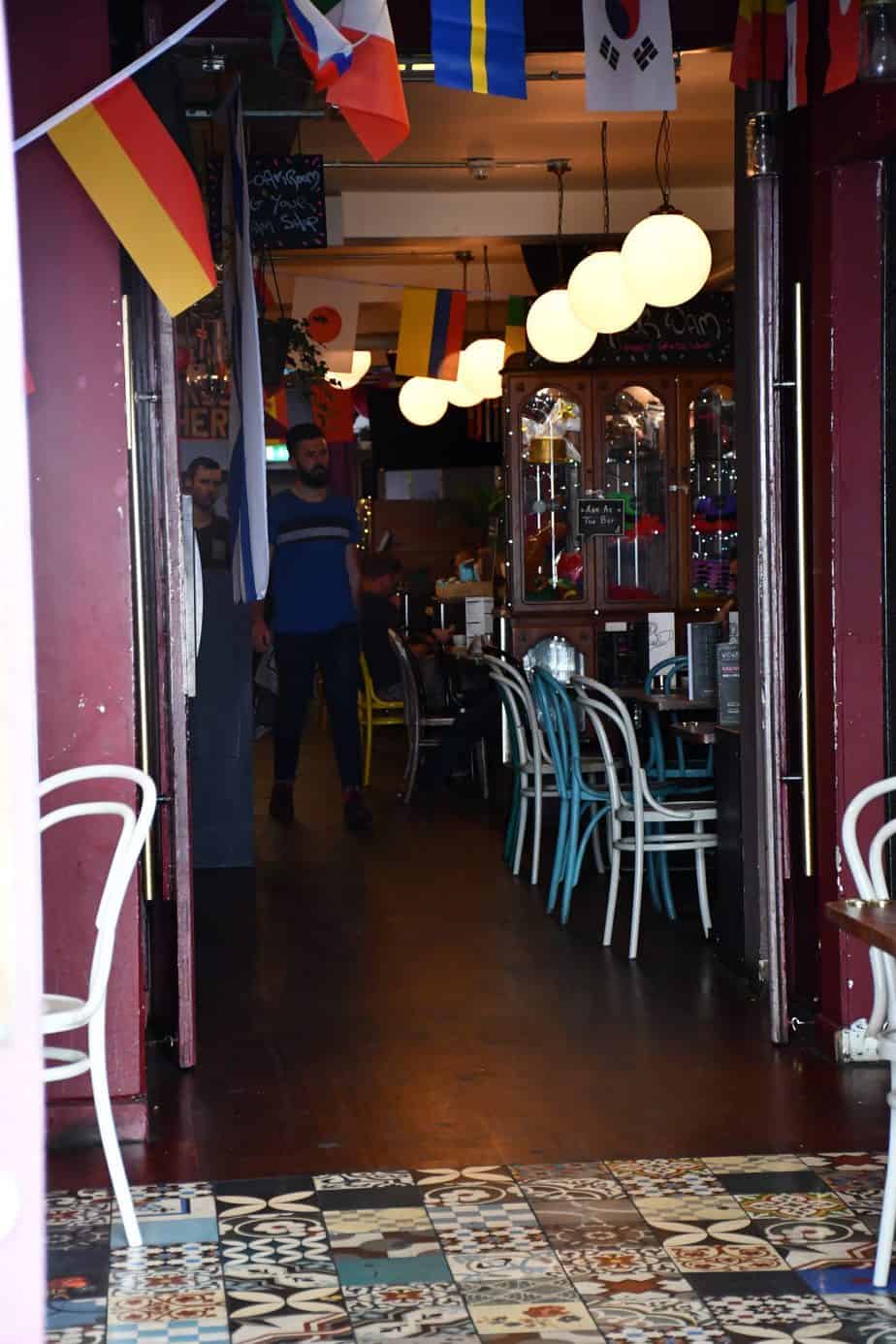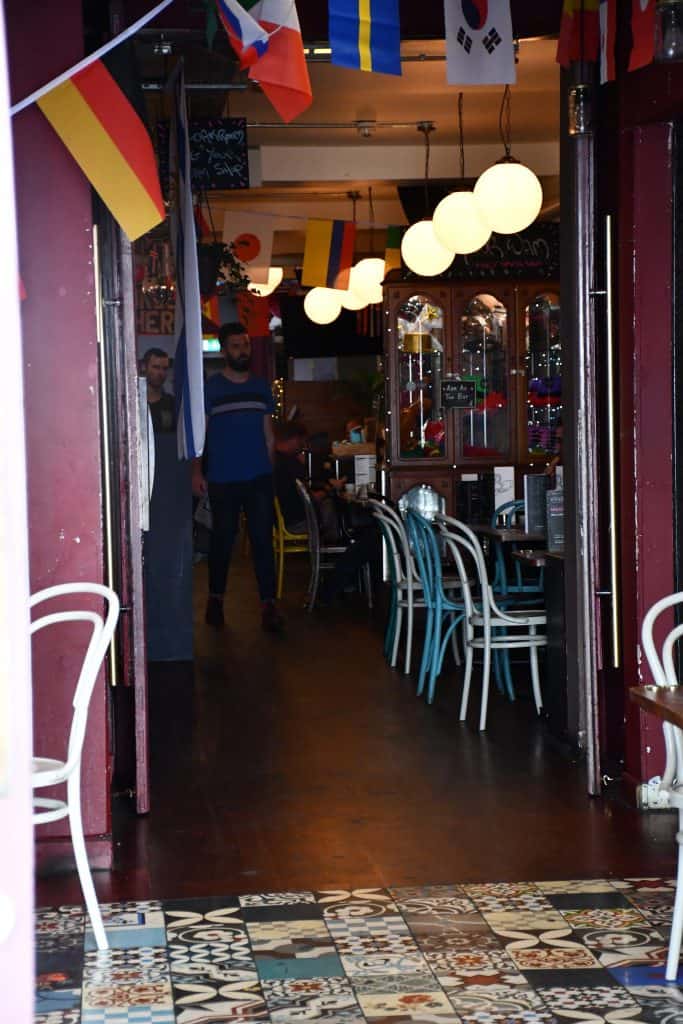 WiFi? Yes
Location/s: Grand Canal Street Lower & Sussex Street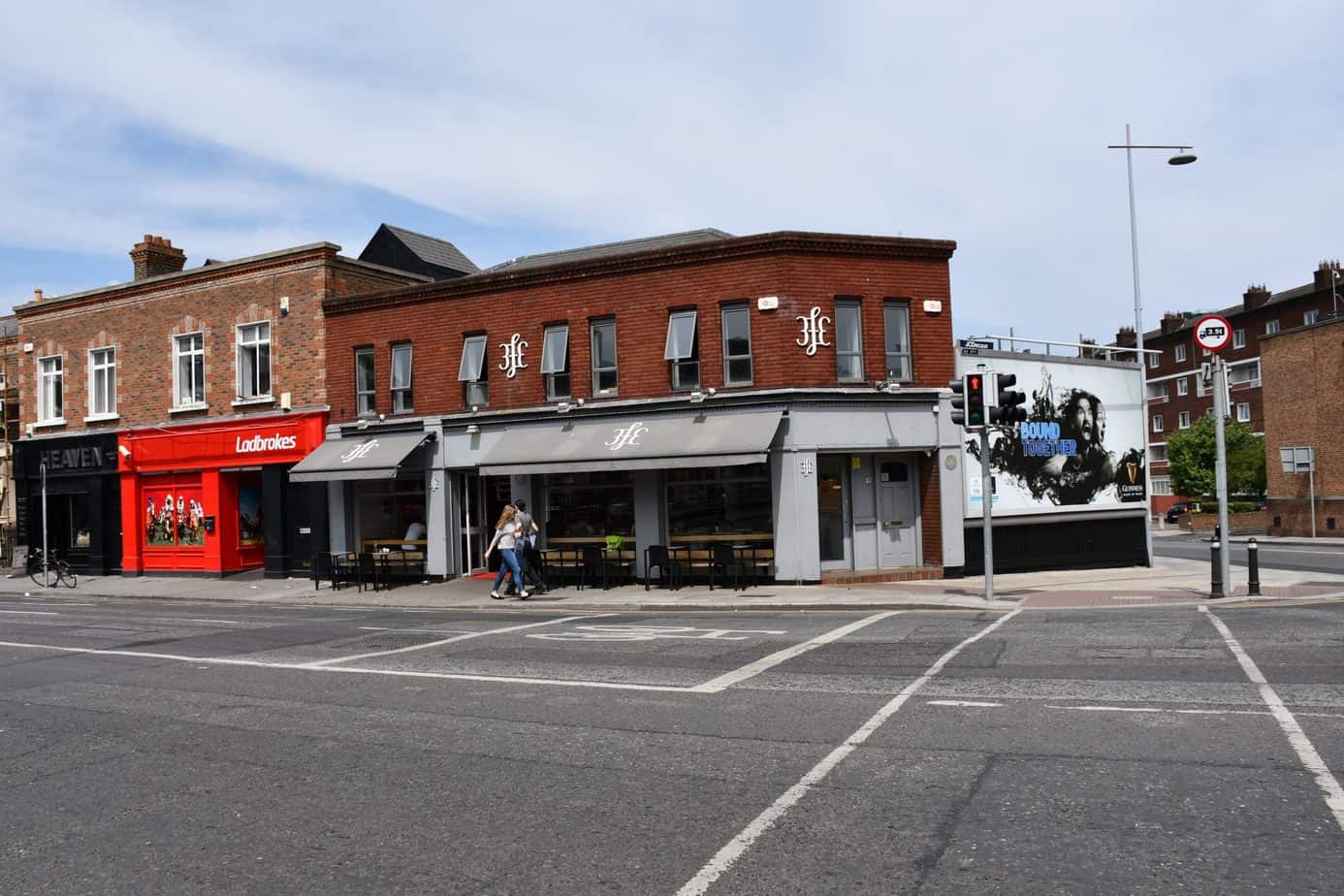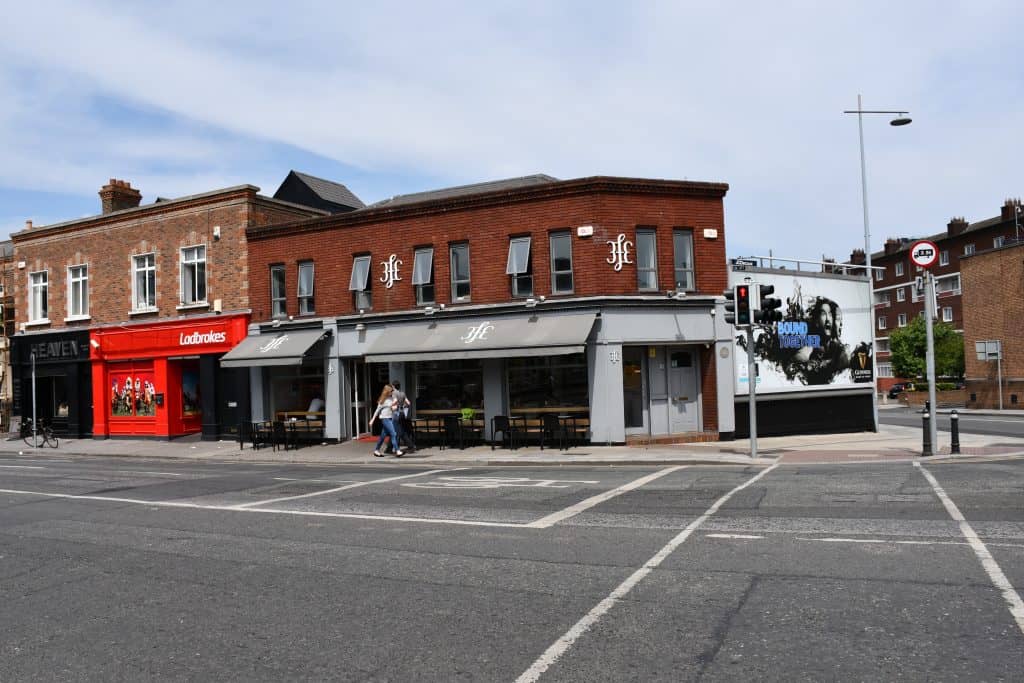 3FE, short for 3rd Floor Espresso. Almost certain to be listed on any post that mentions anything related to coffee in Dublin – 3FE is a popular spot for Dublin coffee lovers looking for coffee and somewhere to sit with their laptops. Not only do they have a lovely space to sit inside, if the weather is good (it rains a lot in Ireland) you can sit outside and enjoy the atmosphere. 3FE is unique and well known for its amazing coffee and its owner's successful journey to present a superior product. He has won multiple Barista awards and traveled throughout the world to teach others his techniques. Not only does this café serve coffee, they also have coffee tasting classes, brewing classes and supply coffee to over 50 other businesses. Any coffee cup is a 'must try' here!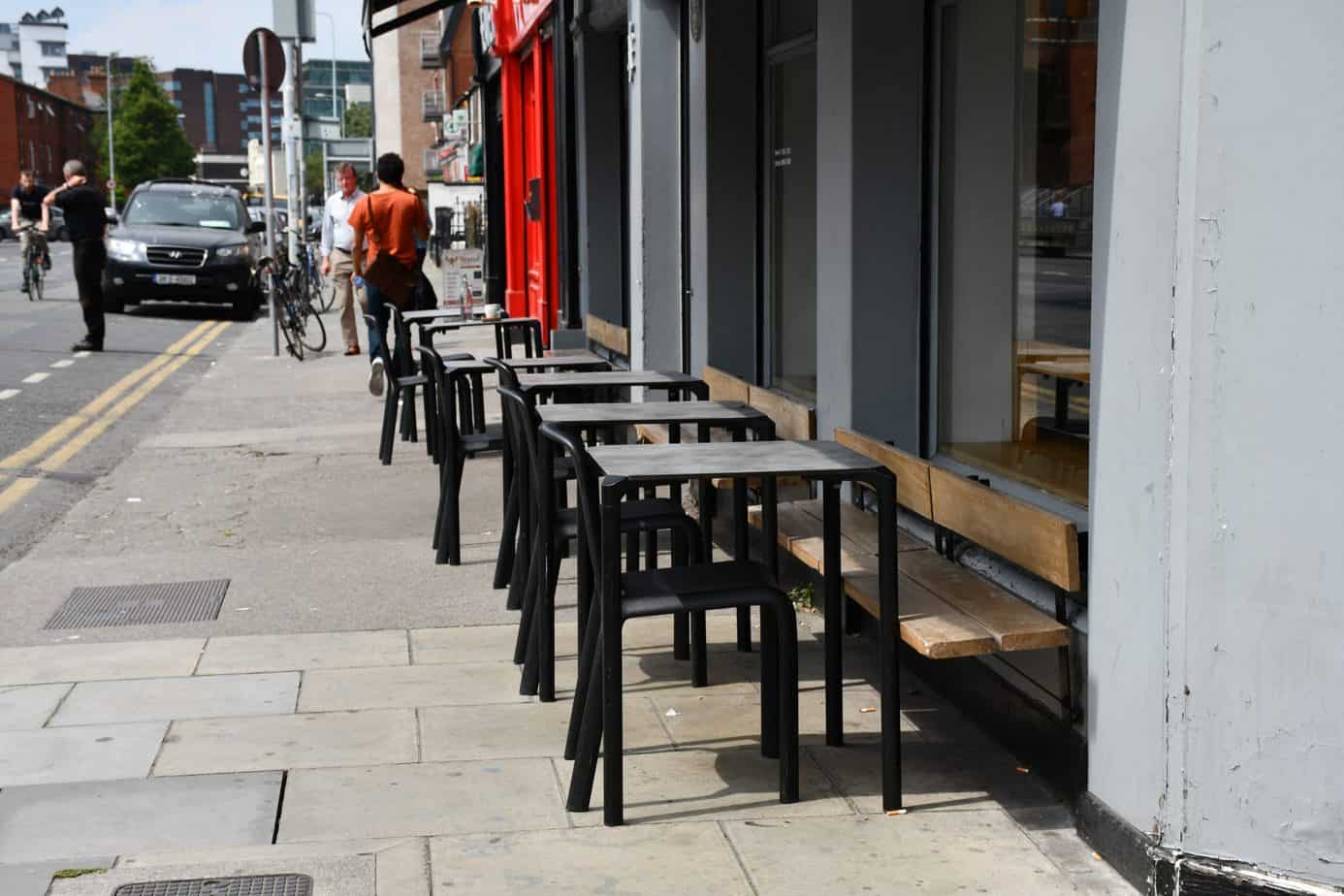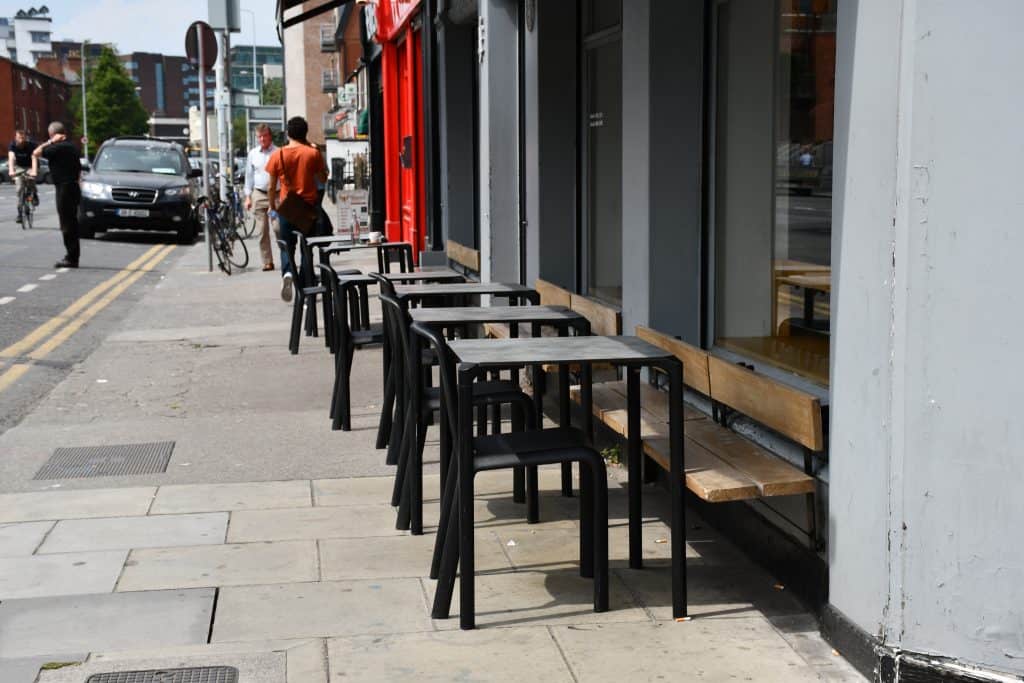 WiFi? Yes
Location/s: Drury Street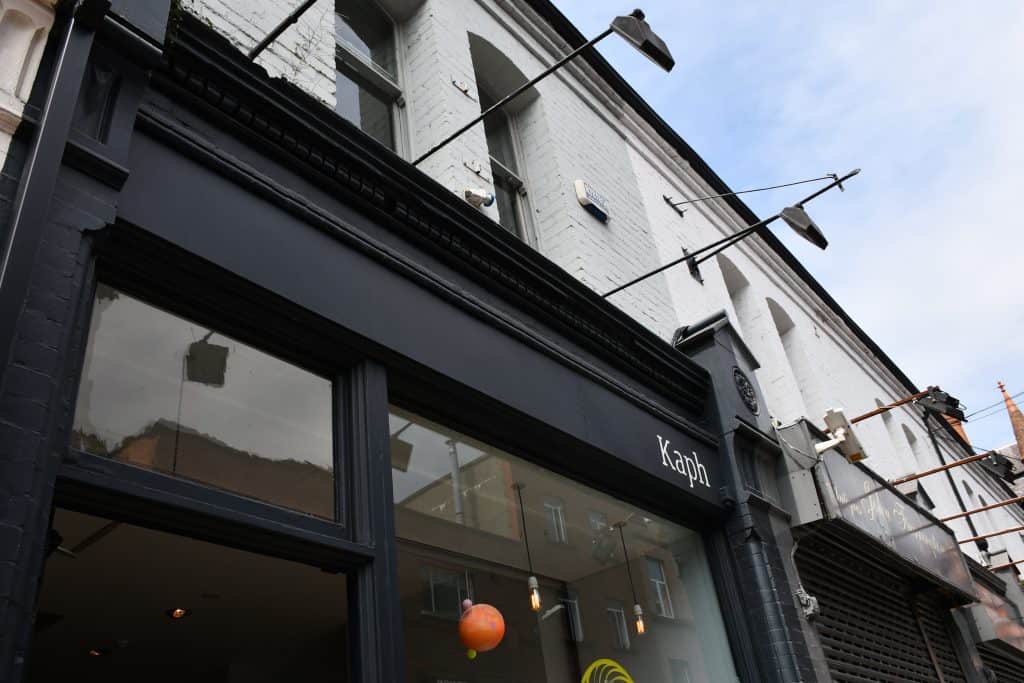 Along with 3FE, Kaph is also certain to be on a list of Dublin's best cafes. While Kaph often appears small and packed, there is actually a second floor so seating is not a problem. You will almost always find people working on their laptops here. There is wifi, and also power outlets in a few spots. A very popular trendy spot with a 'college coffee shop' feel, Kaph is popular among students and young adults.  If you go to Kaph you can be sure your coffee will be beautifully made and totally Instagramable. (note: they serve coffee from 3FE, which is a bonus)
Other
As well as the coffee shops mentioned above, there are several chain coffee shops around Dublin. Some of them are great for working in, such as Costa and Starbucks! The Starbucks on O'Connell Street and Westmoreland Street are especially great for sitting in away from the hustle and bustle!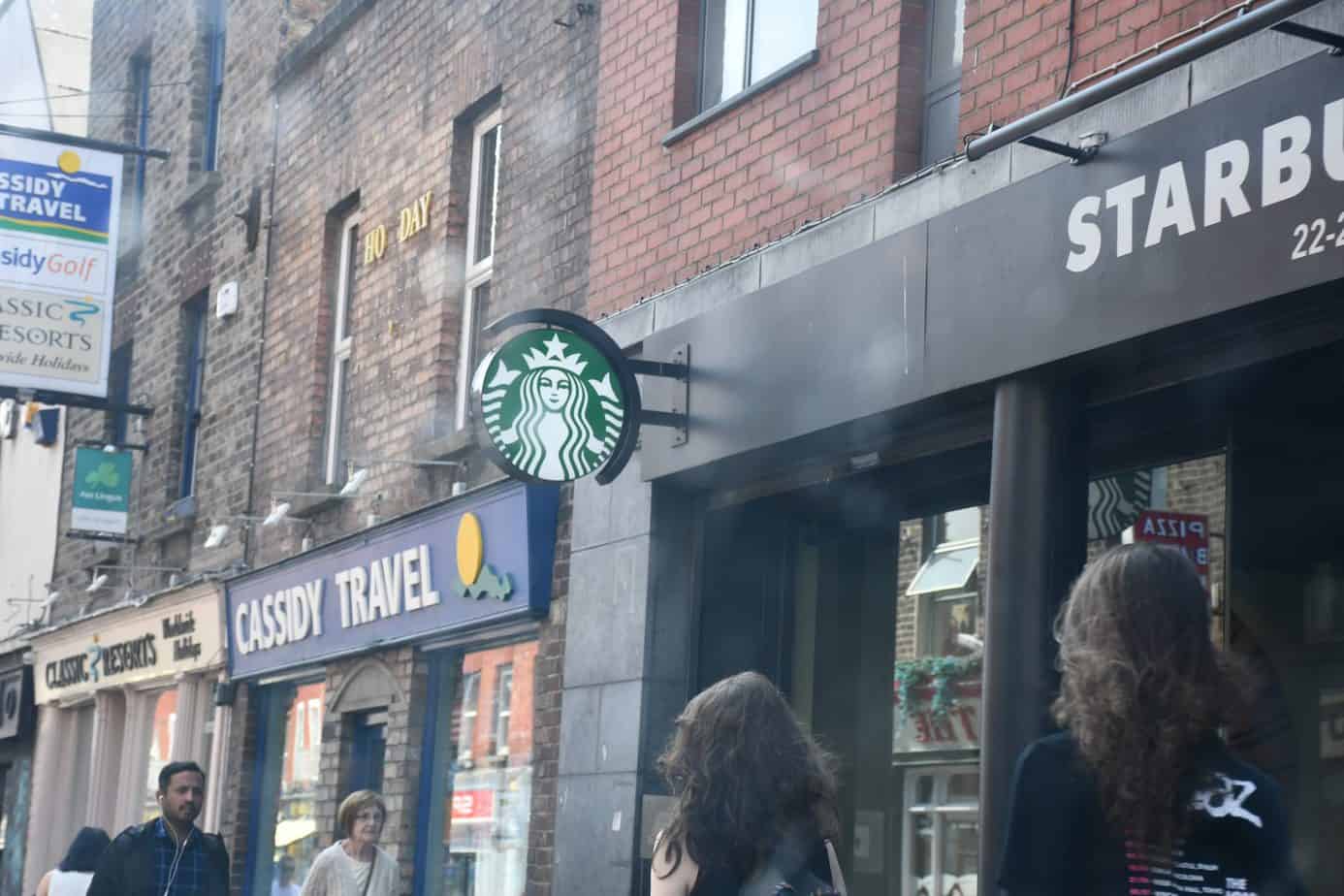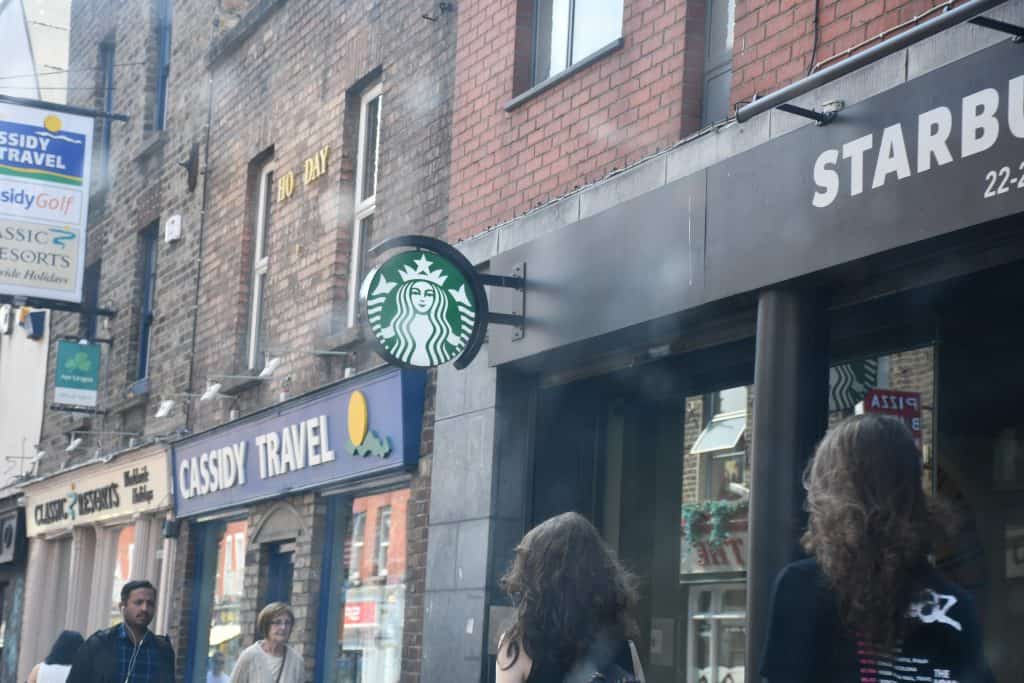 Other notable cafés in Dublin include: Cinnamon (serves 3FE coffee), Two Boys Brew, The Pepper Pot Café and Love Supreme Coffee Stoneybatter.
Author Bio: Elizabeth is a 25 year old Lifestyle and Travel blogger from Ireland. She began her blog, Everything Obsessed while living in Boston and now shares her world adventures and travel tips. To see more, have a look at her blog or Instagram.
---
Pin this post to save for later!