This post may contain affiliate links. Read our disclosure page for full details.
We're all over the world. And though we may be separated by time zones and oceans, one thing binds us together: our love of travel.
Travel stories are fascinating and beautiful, particularly when told well. That is why we reached out to some of our very favorite travel bloggers. Each of them are wonderful storytellers who can paint a vivid picture of the places they go, the sights, the sounds, the people they meet. We asked them to tell us a particular tale–the story of when they each felt their first urge to travel.
For some of us, we've always known travel. Our parents had gypsy souls and packed us into cars to hit the road. This is a blessing, knowing from an early age that the world is vast and wide.
Others did not have families filled with wanderlust. Instead, they stayed put and perhaps saw little else than their hometown and a few choice vacation spots. Yet, something eventually triggered inside their hearts, and they, too took off on a journey of exploration.
What is it that calls us to travel? Is there simply an invisible yearning deep within our souls to roam? Perhaps we yearn for something outside of ourselves…something more that only something as transformative as travel can supply.
Whatever the reasons may be, here are the stories of a dozen drifters, and what kindled that very first *spark* of travel.
Casey's parent's have never been out of the U.S., so it definitely wasn't part of her family's lifestyle to go on international trips. But after a summer volunteering in Prague in high school, Casey's wanderlust was ignited and she hasn't been able to turn it off since. For Dan, he had done a great family trip in Europe, but he really got inspired to travel after a semester studying in Australia. When we started traveling as a couple, that inspired us to keep going even more. It just clicked from that point on 🙂
–Casey & Dan, A Cruising Couple
I wasn't really into traveling until I studied abroad in Prague in the Spring semester of 2012. Living in Europe at age 20 was the best thing I could have asked for, and it showed me how to immerse myself into foreign cultures. Ever since then, I've been hooked. 60 countries and counting 🙂
–Drew, The Hungry Partier
My family and I are nomads by nature – we've never settled in more than one place for very long, and we've moved about 15 times in as many years. Seeing the world has always been my dream and as soon as I started traveling outside Canada, I was hooked. Now I've said goodbye to my medical career to pursue travel full time!
–Carly, Girl Out of Bounds
As a family, we would always go and visit an uncle of mine on almost every vacation. He worked for a hotel chain and was in a different city every year training different employees. So wherever he was, we'd go. And all of those trips, from when I was about 8 until 16, even though they were in the US, were very interesting as I kept on seeing new parts of the country and started learning that where I grew up was just one tiny corner of the world. This realization made me want to explore beyond the US and as soon as I had a real chance to do so, that's exactly what I did.
–Earl, Wandering Earl
I took my first international flight at six months old. My parents were grad students and immigrants, so we never had much money, but they always made sure to send me back to China every summer to see family. So I grew up with that mindset — that travel is a priority, not something for the rich. And growing up with a second home city on another continent also instilled in me from a young age that there's a lot of world out there to see and explore.
–Edna, Expat Edna
The can't remember a time when I wasn't inspired to travel on some level. My parents played a large part in my desire to 'get lost' as family road trips were a large part of my growing up. My mother and father didn't surrender to the typical American "Disney Trip" when I was younger and instead took my brother and I to places like Yellowstone National Park, Niagara Falls and the Badlands in South Dakota. My wanderlust itch came into play on my first international trip without my family, I traveled ALL OVER Spain for two weeks with my high school Spanish club and witnessing history centuries in the making was such a surreal experience for me and I couldn't get enough of it. I absorbed so much culture in just two short weeks and twelve years later those lessons are still with me. Traveling always provides me with knowledge and experience and I can't imagine a day where I don't yearn for more of the unknown.
–Jackie, Get Lost With Jackie
For me, one of my biggest inspirations was a world map placemat that I had as a kid. I would pore over it every night, have my family name countries, and I would point to them! I don't remember ever NOT wanting to travel the world, but that placemat with all its countries was one of my big inspirations. My mom still has it. I even posed with it before I left to travel full-time!
–Kate, Adventurous Kate
When I was a little girl, my Uncle was in the Air Force. I only saw him once or twice a year, but he sent photos of all the places he was stationed at and visited while he was overseas. He sent pictures of Germany, Italy, Turkey, the U.K., Japan and the Philippines. The ones I remember the most were the photos he sent of Greece, of the Acropolis and other ruins. I became obsessed with Greek mythology shortly after that. I was about 7 or 8 back then, and I vowed that one day I would go and see all those places.
My sense of wanderlust came at a young age. It was in the American Southwest and I was eight, my family was on a road trip and I remember feeling so amazed and so small in Zion National Park and at the Grand Canyon. Falling in love with travel didn't end there, though. A love for all sorts of different experiences came each time I traveled. I fell in love with solo travel on my month-long solo road trip, with food in Italy, ancient history in Peru and so much more! I am so grateful to my parents for showing me what amazing things traveling brings, even to a child.
–Paige, For the Love of Wanderlust
Growing up my mother worked for an airline so travel was just always something that we did, however it wasn't until university that I first ever traveled outside of Canada and the US. I definitely grew up with the travel bug that I got from both of my parents but it was a 21 day university trip through France that gave me my first taste of Europe and fueled the fire even more for my want to explore the world. That next year I visited eight countries in Europe and I was hooked, the rest is history.
–Cailin O'Neil, Travel Yourself
I was first inspired to travel by, ironically, a trip that I took with my aunt and uncle during college. My uncle is from India, and one Christmas holiday, my sister and I took a trip there with him and my aunt. It was a powerful experience in terms of my understanding of the world and of the differences in how people live. I saw poverty of a degree that I had not seen before, and it caused in me a lifelong change in perspective. Afterwards, I recognized much more clearly the relative luxury in which I live. Over the years, I have been fortunate enough to visit a number of other countries, but it was with India that my fascination with different ways of life began.
–Nathan
For me, the spark of travel was ignited very early. My family went on trips around the eastern US, which I loved, but it was more than that. I had many toys, games, and favorite items which all seemed to feature travel. From my US map puzzle to a talking board game called "Passport," I was inundated with a fascination of foreign lands. I even memorized all the nations of the world, courtesy of a sing-along Animaniacs special. But perhaps more than anything else, I'd say the 1987 cartoon The Chipmunk Adventure is responsible for my wanderlust. The chipmunks sailed around the globe in hot air balloons, touching down at incredible destinations and having the time of their life. I was honestly obsessed with that movie and knew that someday, I too, would be off to see the world.
–Amy
PS: If you watched this movie as a kid, or even if you didn't, listen to this song below, and just let the happy tears come!
https://www.youtube.com/watch?v=t9AzHA6LOoI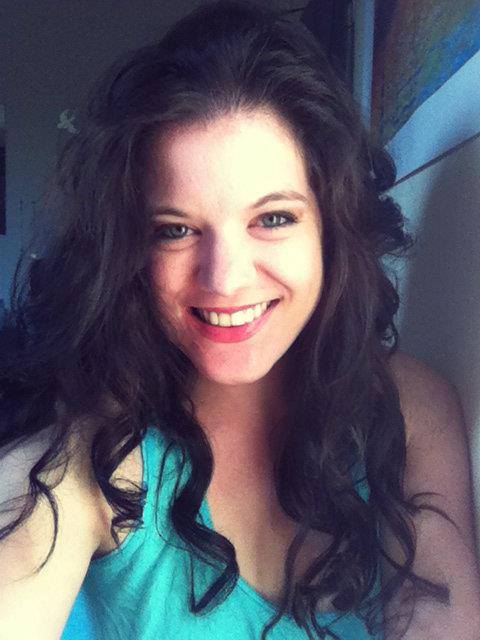 Amy Hartle is the co-founder and owner of Two Drifters, where she blogs about romantic and couples travel, relationships, honeymoons, and more. With a Master's in English and a BA in Musical Theatre, Amy loves to write quality content as well as to entertain, and she hopes to do a bit of both here on the blog! Amy is happily married to her husband Nathan, and when not working on their sites, Amy & Nathan can be found cuddling, reading, and enjoying delicious lattes.