This post may contain affiliate links. Read our disclosure page for full details.
Hi, I'm Amy, and I'm a travel blogger. You want to be one too? Welcome to a not-so-elite society of travel bloggers the world over. Before you dive in headfirst and start a travel blog, you should know, there are a lot of us.
You may never make money. You'll probably never get famous. Travel blogging is a helluvalot of hard work. You should turn back now.
Money doesn't matter? A damn hard worker? Self-motivated? Fiercely determined to make it? Thinking I'm an ignorant dolt and you'll show me I'm wrong about this?
Congratulations; you have all the makings of a successful travel blogger.
I am not the first to write this type of article/guide, and I certainly won't be the last. There are dozens of well-written comprehensive guides out there designed to help you get started with travel blogging, even if you're a true beginner. Well, I'm honored you've chosen to read the Two Drifters' guide on how to start a travel blog.
I will try my hardest to bring something new to the table, and if nothing else, you'll get my fresh perspective, find out what has worked (and what hasn't) for us, and you'll be treated to my signature dash of humor. At the end of the day, if you're going to be a travel blogger, you'll need a sense of humor.
Ready to get started? No turning back now….let's do this!
PS: Don't miss our best tips on how to afford to travel the world as a couple.
I Want to Start a Travel Blog, Help!
I hope that you Googled the above phrase when you went searching about the Interwebs for help. First of all, because if you ended up here, it means my SEO is working!! And second of all, because I like people who type emotional outpourings into the Google search bar. I am one of them. See Exhibit A.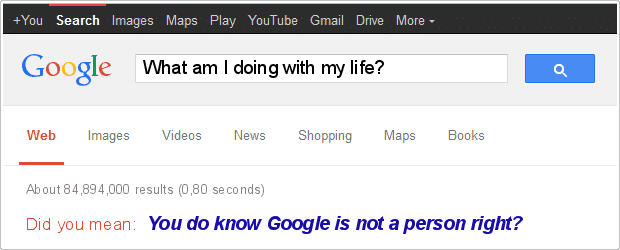 Either way, you've come to the right place. You are in good hands.
For the sake of this article, I'm going to assume you have almost zero knowledge of starting a blog of any kind. That means this post will be geared to the absolute beginner. But even if you're not a beginner, you might glean some useful details from this post. Read on, friends.
Your Travel Blogging Game Plan
Why do you want to start a travel blog?
Before you even begin setting up your travel blog, it's wise to take some time and consider what you want from the experience. If you're simply looking to share simple accounts of your travels with family and friends, a very basic, free blog might be right up your alley. You can create such things at WordPress.com, Squarespace, Wix, and Weebly.
However, if you want to turn your travel blog into a more in-depth hobby or eventually, a career, you'll need to think bigger. It's important to have a long range plan in mind. Travel blogging is incredibly fun, rewarding, and wonderful, but unfortunately, no one is a success overnight…particularly not a money-making success. If your ultimate goal is to be a full-time, income earning travel blogger, it's going to take some serious effort and patience. And hopefully, combined with a little luck and some business smarts, it just might pay off.
If you're looking for a get-rich-quick scheme, travel blogging isn't it. If you're looking for an "easy" job that will allow you to travel nonstop and earn free stays and such…travel blogging still isn't quite it. Eventually, those type of rewards may happen for you, but travel blogging is tough. It is a real job, it is your own business, and it takes focus, dedication, and often some financial investment.
Have I scared you away yet?
If you want to learn other ways to make money online, check out our post on getting started as a freelancer. Or, take a look at this post on a unique way to make money while traveling.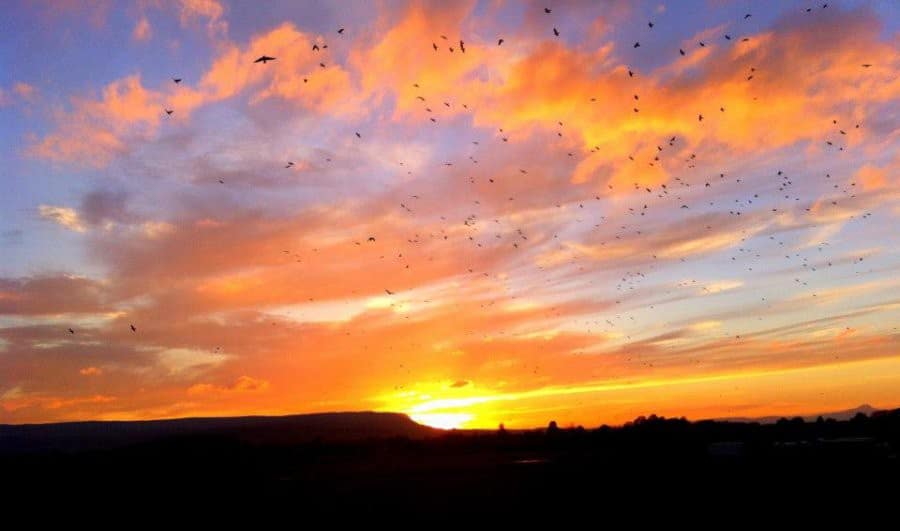 Pick a Blog Name & Find Your Domain
Time to get the creative juices flowin'. You're convinced you want to start a travel blog, and you are ready to dive in headfirst!
PS: If you're ready to go to the next level in blogging check out our list of essential blogging tools.
You will need a name for your travel blog.
As you start thinking about the title of your travel blog, you might simultaneously consider what niche you will focus on. You need a niche. And with so many travel blogs out there, the competition is high. The more specific your niche can be, the better. Try and do something that hasn't already been done. If a subject has already been explored in-depth, you're not likely to beat out the current experts in that niche. For budget travel, for example, I wouldn't look anywhere else than Nomadic Matt's travel blog. He's the ultimate king of traveling on the cheap and his information is so comprehensive that nothing holds a candle to it. If I was looking for the most relevant info on traveling as a solo female, I'd go to Adventurous Kate. Not only is her blog bursting with helpful information, but her personality is great and shines through. Both these blogs, and others, have a lot going for them. They have a clear niche, offer expert advice, and serve up great writing.
If you're an excellent writer, you could also go the route of developing a more story-based blog. If I just want to immerse myself in an incredible travel essay or tale, I'll head to This Battered Suitcase, Flora the Explorer, or Life in Transience. There are plenty of other travel bloggers I read as well, and some of them do intersect with their niches. But what they all provide in spades is outstanding content, whether that be more information-heavy or more dependent upon great storytelling.
Need inspiration? Here are a few more exceptional blogs I love: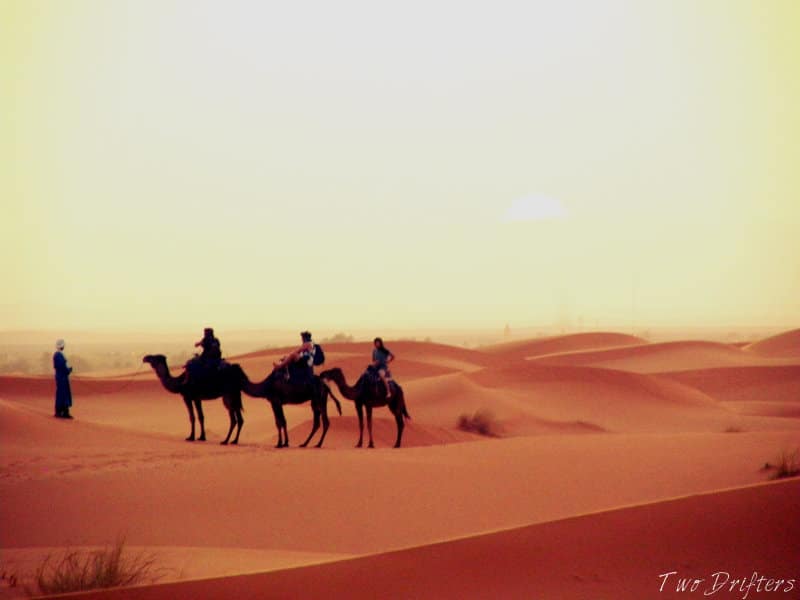 There's some inspiration for great content AND for some well-named travel blogs. As you start coming up with ideas, first, check to see if the name you want is available. If another travel blogger has already nabbed it, you'll need to keep looking. Try and create something that is memorable, straightforward, and that you really like. Sometimes short and sweet is better, and if you can incorporate your own name cleverly somehow, that will be original and catchy.
Purchase your domain name.
Once you've selected a unique, easy-to-remember, simple-to-spell, fun-to-say travel blog name, go and grab your domain. Ideally you can get the dotcom version, as that is still the most authoritative. You might consider tweaking your name a bit also if it can help you secure a better domain. If all else fails, go for the .us, like us! PS: If twodrifters.com ever goes for sale for less than a few thousand, we'll be first in line!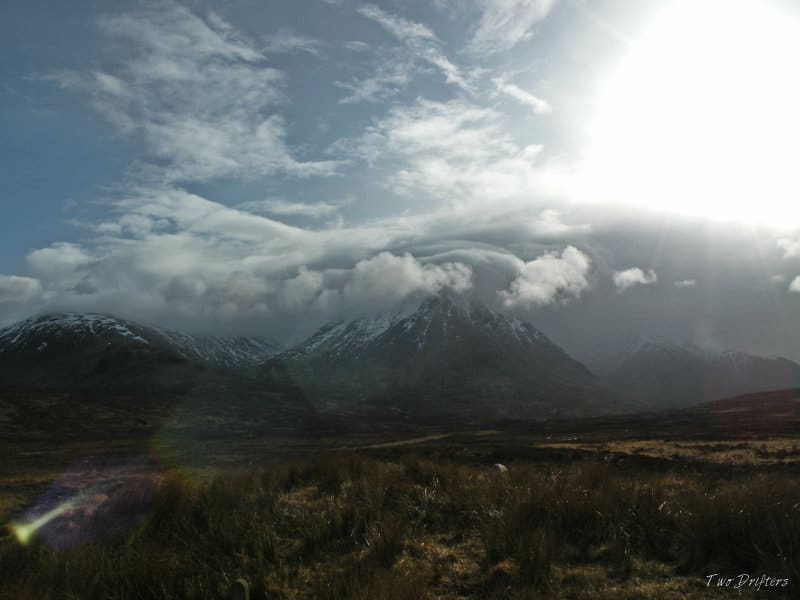 Where to Buy Your Domain Name & Host Your Travel Blog
You can search and purchase domains from a variety of sources, but I recommend either BlueHost or Siteground. Both have excellent customer service, and they have well priced packages for those just starting out with hosting. Click the links below to get started right now.
Build Your Travel Website
With domain in hand and hosting services ready, it's time to build your website. If you're serious about being a pro travel blogger, there's no question that you want to create your site through WordPress.org. Self-hosted sites built through WordPress give you the opportunity to really customize your site. This is ideal for when you grow in the future, as WordPress is constantly being updated and improved; it will grow with you and allow you to make the necessary changes to keep your travel blog continually looking awesome.
Step 1 involves installing WordPress through the control panel. Here's a nice, visual guide to doing this:
Installing WordPress on Siteground
Step 2 is much more fun. Now you get the exciting task of choosing your WordPress theme.
I love looking through themes. The previews make the sites look great and it's fun to envision the possibilities. You can choose between free themes or premium themes. In a word where blogs are a dime a dozen, why not shake out your pockets and get a premium theme? They are not too expensive, generally between $40-100, and will add more originality to your site. Plus, there is much more you can do with a premium theme.
I'm not going to go any further into the technical side of things, but here are even more tutorials to help you out:
Guide to Choosing a WordPress Theme
Create a Logo
As you are establishing your brand and making your site look professional, it's also imperative to have a great logo. When you are ready to design a logo for your blog, start here with this easy-to-use website!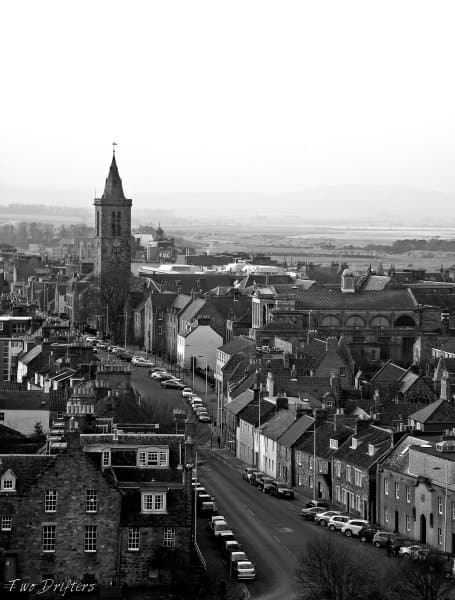 What Should My Travel Blog Include?
I had so much fun starting up our travel blog. There are no cut and dry requirements as to what your blog should have but here's some basics I think will go a long way towards giving you a fantastic start.
A mobile-responsive website (so your site looks equally great on both laptops and mobile devices)
Social media icons that are EASY to spot (Readers can share your awesome content!)
Unique, well-written content
Nicely sized, high quality photos. (Ideally your own, but if not, you'll have to do some digging for open source images that you can legally use)
Links to all your social media
A design that is pleasing-to-the-eye, and a website that works smoothly and loads quickly.
A regularly updated blog that is easy to navigate
Your contact info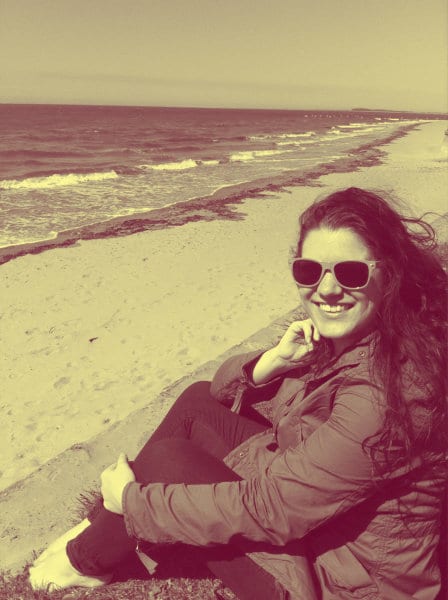 Get Started Blogging
At first, you'll probably want to get a few solid blog articles up on the site before going live. This adds interest to your travel blog right from the start, and gives readers something to sink their teeth into.
What are you going to write about?
The niche you've decided on should help you with that. Even if you are a bit shaky on your niche, just start writing and allow your creativity to grow and expand. It's a great idea to create an editorial calendar for the coming months. You can brainstorm all the posts you plan to write and then schedule them out. This helps you stay committed to a regular blogging schedule and can help reduce any "writer's block".
You can get ideas from past trips you've taken, current adventures, exploring your hometown, dissecting some travel truths or myths, offering tips for other travelers (particularly from a unique/personal angle), tell a story about an unusual cultural experience you had, blog about your favorite foods in a region, create a top 10 list, or build an "ultimate guide." These are just a few ideas to use as a jumping off point, but the direction you take is yours. Shake it up and try a little of everything as you figure out your travel blogger "voice."
As you first start out, it's best to blog very regularly. Some people say 5 times a week, others say once per week, but the general consensus seems to be that 2-3 times per week is good in the beginning. It helps you stay productive and build a body of material on your blog, and it continually generates interest in your blog.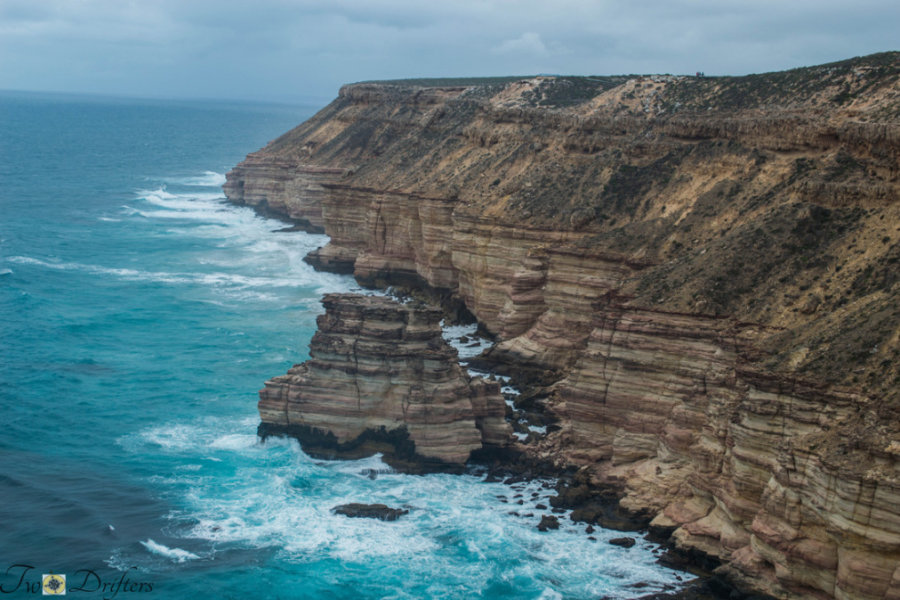 Social Media for Travel Bloggers
It isn't enough to just create stellar content. People have to read it in order for you to grow and succeed. This can often be the toughest and most tedious part of being a travel blogger. Getting your name and your website out there and recognized takes significant and continuous work, especially in the beginning.
First, obtain accounts in all the major social media platforms you hope to use. You don't have to use everything, but 3 or more solid choices are recommended. Personally, we use Facebook, Twitter, Instagram, Pinterest, and Stumbleupon. You may also want to use YouTube and Google+.
Get in a regular schedule of posting your content on these platforms. But don't just get online and spew forth your own self promotion. Actively engage with others on each platform. It's awesome to connect with travel bloggers, but make sure you don't just interact with bloggers: your audience is not going to come from that group. Your ultimate audience lies beyond other travel bloggers and you'll need to take time to seek them out. There are many, many great resources out there for using social media like a travel blogging badass. Here are a few of my faves:
Twitter for Travel Blogging Newbies
How I Got 100,000 Instagram Followers
A Travel Blogger's Guide to Using Stumbleupon
Making money with your blog & social media? You'll need a rate sheet.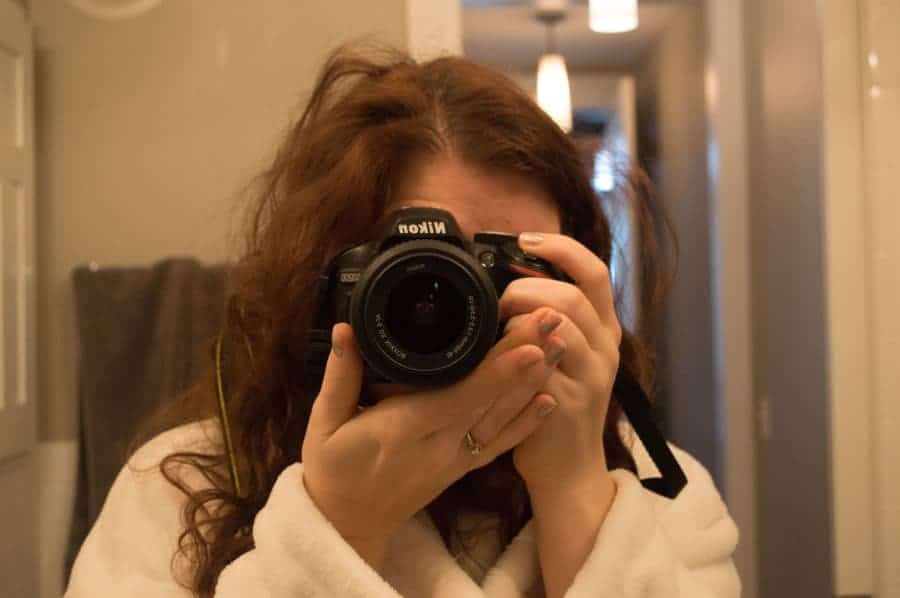 You're Ready to Soar!
That's not all there is to travel blogging. We've only just scratched the surface. But if you want to start a travel blog, these initial steps will get you there and have you equipped and ready for success. With a solid website, killer content, and a commitment to sharing and engaging in the social media world, you have a great chance to start working towards becoming a professional travel blogger.
Godspeed!
Questions, comments? Leave them below; we'd love to hear from you.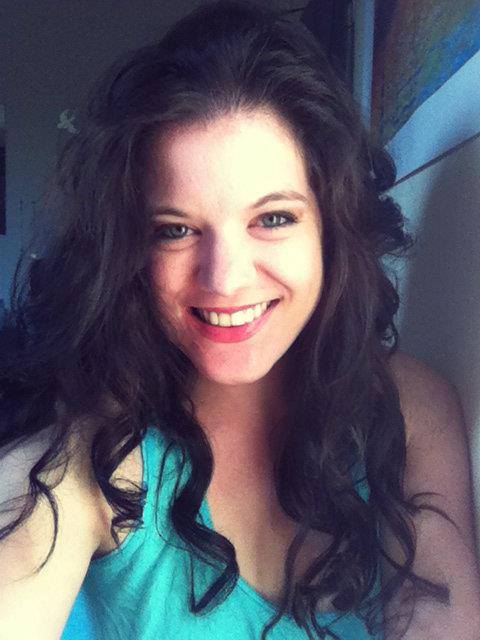 Amy Hartle is the author of Do You Love Me? How To Stop Seeking Reassurance in Relationships, a book on reassurance seeking and relationship anxiety. Both her book and this blog are born of personal experience; Amy shares expert relationship advice from the lessons learned during her own 10+ years with her husband, as well as couples travel tips and romantic getaway recommendations, all gleaned while traveling the world together.