This post may contain affiliate links. Read our disclosure page for full details.
There is some amazing relationship advice out there on the Internet. You can find inspiration on how to have the best marriage or best relationship possible from awesome marriage and relationship bloggers, like the ones we've featured below!
As relationship bloggers ourselves, we love connecting with others out there who are writing on the same topics. Unfortunately, there's also a lot of bad relationship advice. With hundreds of relationship blogs online, it can be difficult to sift through them all. How do you know who to trust? Which marriage blogs offer legit, reliable advice? Well, we have got a few to recommend! Check out this list featuring 15 of our favorite couples blogs, all who provide awesome advice on marriage and long-term relationships.
PS: We're super psyched to be on this list of the Top 100 Relationship Blogs on the Web!
Nurturing Marriage
Nurturing Marriage is created by Aaron and April, who bring readers informative articles based on their "6 pillars to a nurturing marriage." Along with a group of contributors, Aaron and April share sound, heartfelt wisdom for a strong, loving relationship, based largely on Christian, Faith-based principles.
Great article to start with: Married Love is WAY Better than New Love
Living the Sweet Wife
Chelsea Damon is the creator of Living the Sweet Wife. Not only does she offer some terrific advice for a healthy marriage, but she's also got some useful parenting tips and articles on self-care (so important!)
Great article to start with: How Can I Feel More Intimate with My Husband?
Belle Brita
Brita is great because she approaches relationships from a unique and refreshing perspective. A self-described "Christian feminist," Brita's site is not just a typical relationship blog, but she writes on a whole host of important subjects, with humor, wisdom, and authority.
Great article to start with: The Question No One Asks My Husband
Practical Intimacy
Do you like relationship advice given to you on a down-to-earth level? Practical Intimacy is a blog that delivers with realness and even a touch of sass. It's like getting advice from your best friend. Couple Reece & Jodie are responsible for this great, no-nonsense relationship blog.
Great article to start with: Walking on Eggshells: 7 Steps to Avoid Epic Amounts of Drama
A Prioritized Marriage
Blogger Amberly brings us A Prioritized Marriage. She's got a degree in Family Studies, not to mention a marriage of almost 9 years under her belt, so she definitely knows what's she's talking about! I love that her blog really emphasizes the need to make your marriage a priority to keep it strong.
Great article to start with: Making Time for Your Marriage
Friday We're in Love
Friday We're in Love is a go-to relationship blog for the best date ideas! Spouses Camille and Jacob share hundreds of date ideas, organized by price, location, and more, so you'll never have a boring date night again. Along with that, the blog contains some truly excellent marriage advice.
Great article to start with: Strengthening Marriage Through Times of Loss and Grief
To Love Honor, and Vacuum
This is one of the best Christian marriage blogs out there. Sheila is an awesome blogger, as well as a public speaker, author, and really, a mainstay in the marriage blogging community. Her site is an amazing resource filled with advice for creating strong intimacy and a lasting partnership.
Great article to start with: 29 Days to Great Sex: Day 16 How to Have an Orgasm
Fierce Marriage
In addition to being a blog, Fierce Marriage is also one of the top marriage podcasts out there! Ryan and Selena Frederick have been married for 15 years and share their real-life lessons and so much more with their readers & followers. They've also got a range of books that are definitely on my wish list.
Great article to start with: The "15 Second Kiss" Experiment
Project Hot Mess
Project Hot Mess was created by Krystal Kleidon, who dubs herself Head Hot Mess! Knowing that we're all struggling to just get it together sometimes, Krystal's advice is geared toward celebrating and embracing the chaos. She writes about marriage, motherhood, and other useful lifestyle topics.
Great article to start with: Why ALL Couples Should Go to Marriage Counseling
Married by His Grace
Of her blog, writer Carmen Brown says it is "a place focused on our calling to ministry as a wife, mom, and a lover of His word." I love that this is a Christian marriage blog that not only offers profound and thoughtful marriage guidance, but also has sage advice on parenting and on Faith in general.
Great article to start with: Seven Things to Never Say When You are Fighting With Your Spouse
Happily Ever Adventures
My friends Lena and Bassam have a fantastic love and marriage blog called Happily Ever Adventures.
I've been connected with Lena for many years. She's one of my original blogging pals! She and Bassam are the sweetest couple and bring a fresh and fun take to all of their articles. Happily Ever Adventures is about finding adventure in everyday life, and they share tips on not just creating your best relationship, but on being your happiest, most fulfilled selves, too.
Great article to start with: How Not to Lose "Me" After Becoming "We"
Jackie and Bobby
Jackie and Bobby Angel are an amazing Catholic couple that I've recently come across on YouTube and Instagram. As authors, podcasters, and more, they have their hands in a bunch of different projects, so they are not just bloggers. But I have found the advice they offer to be invaluable, especially for Catholic couples. You can find them on lots of different social media platforms, especially in videos through Ascension Press.
Great article to start with: My Marriage is Not a Fairy Tale
Word from the Bird Blog
Some more of my favorite relationship bloggers! Hillary and Cristoph say they have weathered lots of ups and downs in their marriage, and they're excited to share their wisdom with us! They write about marriage, parenting, faith, and lots more, including their adventure of living and traveling with their kids in their self-built camper. (Jealous!)
Great article to start with: What No One Told You About the Emotional Needs of Your Husband
The Gottman Institute
One of the absolute best relationship blogs out there has to be found on the Gottman Institute's website. Founded by Drs. John and Julie Gottman, the Gottman Institute is one of the leading relationship organizations in the world. There is a fount of unending wisdom coming from this site! While many different contributors write for the blog, you can feel good about what you read, knowing that it's coming to you from relationship experts, psychologists, and researchers.
Great article to start with: Enriching Your Marriage by Creating Shared Meaning
My Sweet Home Life
Katie says she had two failed marriages before meeting the love of her life, Ben. Now, keeping marriage strong is one of her top priorities. Katie offers advice that goes beyond just relationship and marriage stuff. She wants to help couples have a great love life and a great home and family life. She has tons of fantastic date ideas on her site, too.
Great article to start with: How to Make Love More in Your Marriage
---
What is your favorite relationship advice blog? Let us know in the comments!
---
Read these next:
---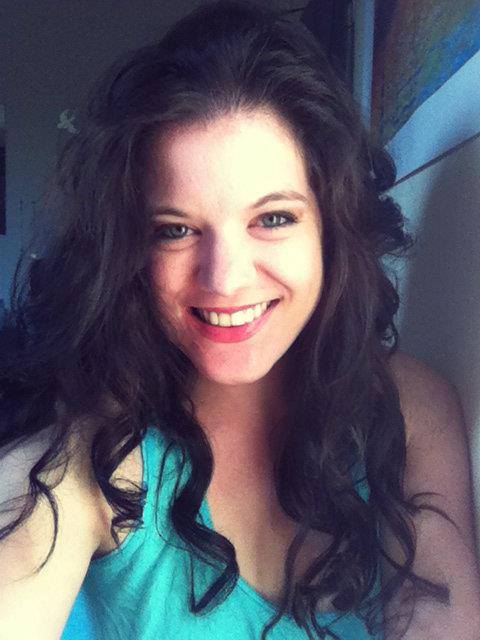 Amy Hartle is the author of Do You Love Me? How To Stop Seeking Reassurance in Relationships, a book on reassurance seeking and relationship anxiety. Both her book and this blog are born of personal experience; Amy shares expert relationship advice from the lessons learned during her own 10+ years with her husband, as well as couples travel tips and romantic getaway recommendations, all gleaned while traveling the world together.