*Links in this article may be affiliate links, from which we may earn commission. See our Privacy Policy for full details.
The African Elephant. To behold one in person is a shiver-inducing experience. You stand breathless at their sheer size, their heavy footfalls as they lumber across the grassy savanna. These are the largest of land mammals, and it's a privilege to stand in their presence.
Or so I imagine.
One of our dreams is to travel to Africa and see these magnificent creatures in their natural habitat. But frighteningly, this species is in danger of disappearing in the perhaps not-so-distant future. For African elephants are poached for their valuable ivory tusks, putting at risk a diminishing group—all for the sake of profits. Approximately 20,000 African elephants are killed each year as part of the illegal ivory trade, and as of 2017, only some 400,000 of them remain in the wild.
Unless something changes, we may never get to see them.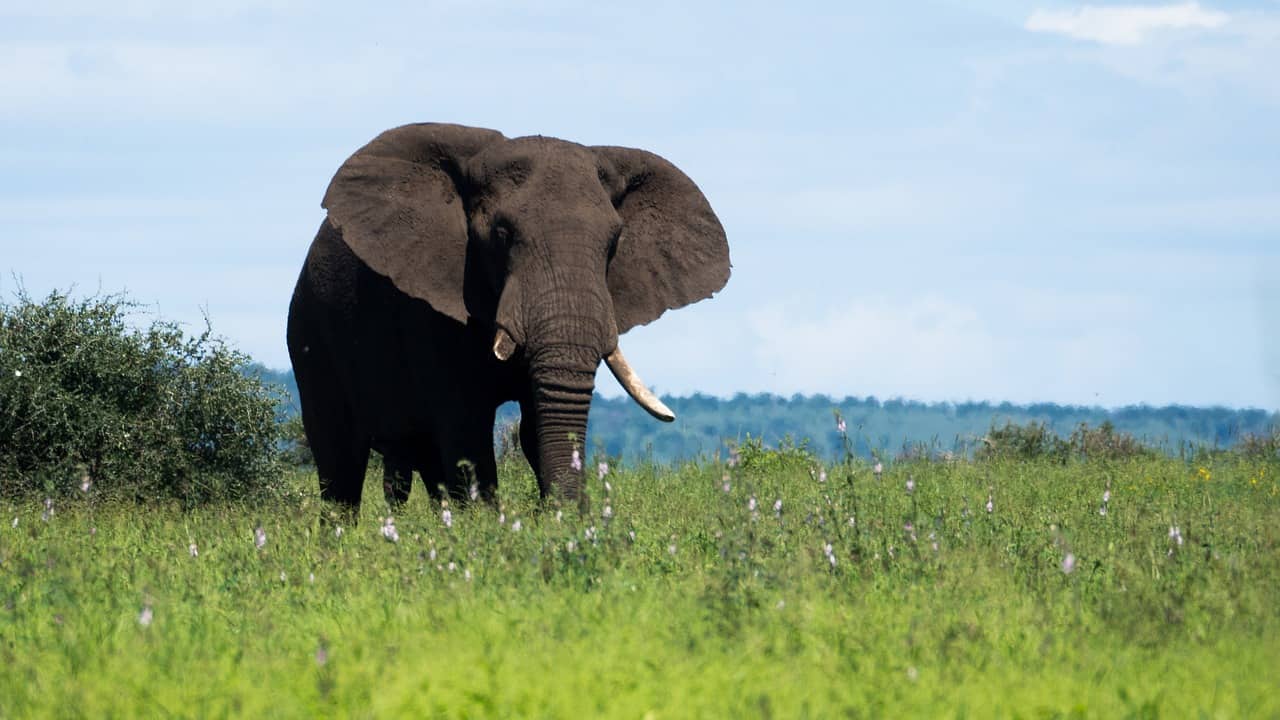 Celebrating the African Elephant
An African adventure is definitely on our bucket list, but we don't have any concrete plans for the near future. So for the time being, we can only experience this fascinating continent virtually. We recently spent some time learning about and celebrating the African elephant on an at-home safari of our own.
There's no doubt that the Internet is powerful. There's a great deal of information out there about elephant poaching. Nathan & I spent some time reading about the plight of the African elephant, something about which we were only vaguely aware. We love wildlife, and the thought of any of the planet's creatures being in danger of extinction (especially one so special as the elephant) is very upsetting to us. Learning about the elephant was a great first step to bringing more awareness to this issue.
In our home, we had a mini virtual safari together, and were swept off to Africa in our imaginations. We watched a beautiful Netflix documentary about the wildlife of Africa. From the powerful elephant to the sleek leopard, Africa is teeming with some incredible animals. As we sat side by side and took in the sweeping views of the African plain, we also enjoyed a couple of glasses of Amarula.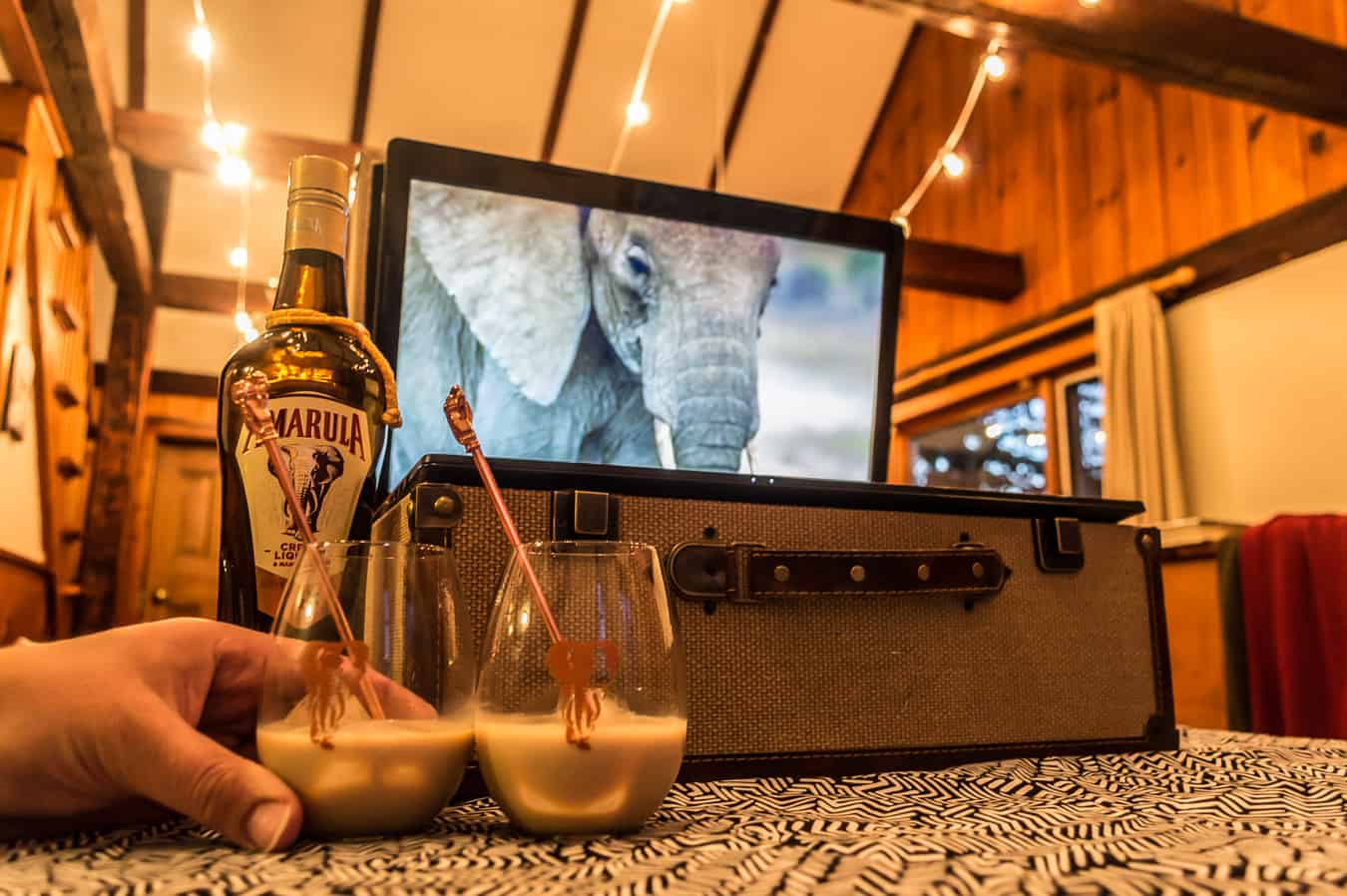 Amarula is a South African creme liqueur that is made using the bright yellow fruit known as marula. The Marula fruit only grows in sub-equatorial Africa, ripening to harvest just once a year at the pinnacle of sultry summer. This is the key ingredient in the luscious Amarula liqueur, adding a sweet and nutty essence.
What is the connection to elephants? African elephants are known to travel significant distances to eat the fruit of the marula tree, a tree which also has its place in African myth and legend. They smell the fragrance of the marula fruit from miles away, and follow the scent to a tasty feast. There's no doubt it is an important tree.
On our virtual safari, we enjoyed this flavor of Africa. And oh my, it is DELICIOUS. We couldn't get enough. The creme liqueur is smooth and slightly sweet, perfect as a dessert beverage or as a pre-dinner cocktail. It's tasty over ice or on its own. It can also make a great addition to an afternoon coffee.
As the holidays draw near this time of year, Amarula is likely going to be added to our menu. We're anxious to share this new flavor with family & friends, and to share with them what we've learned about the mighty African elephant.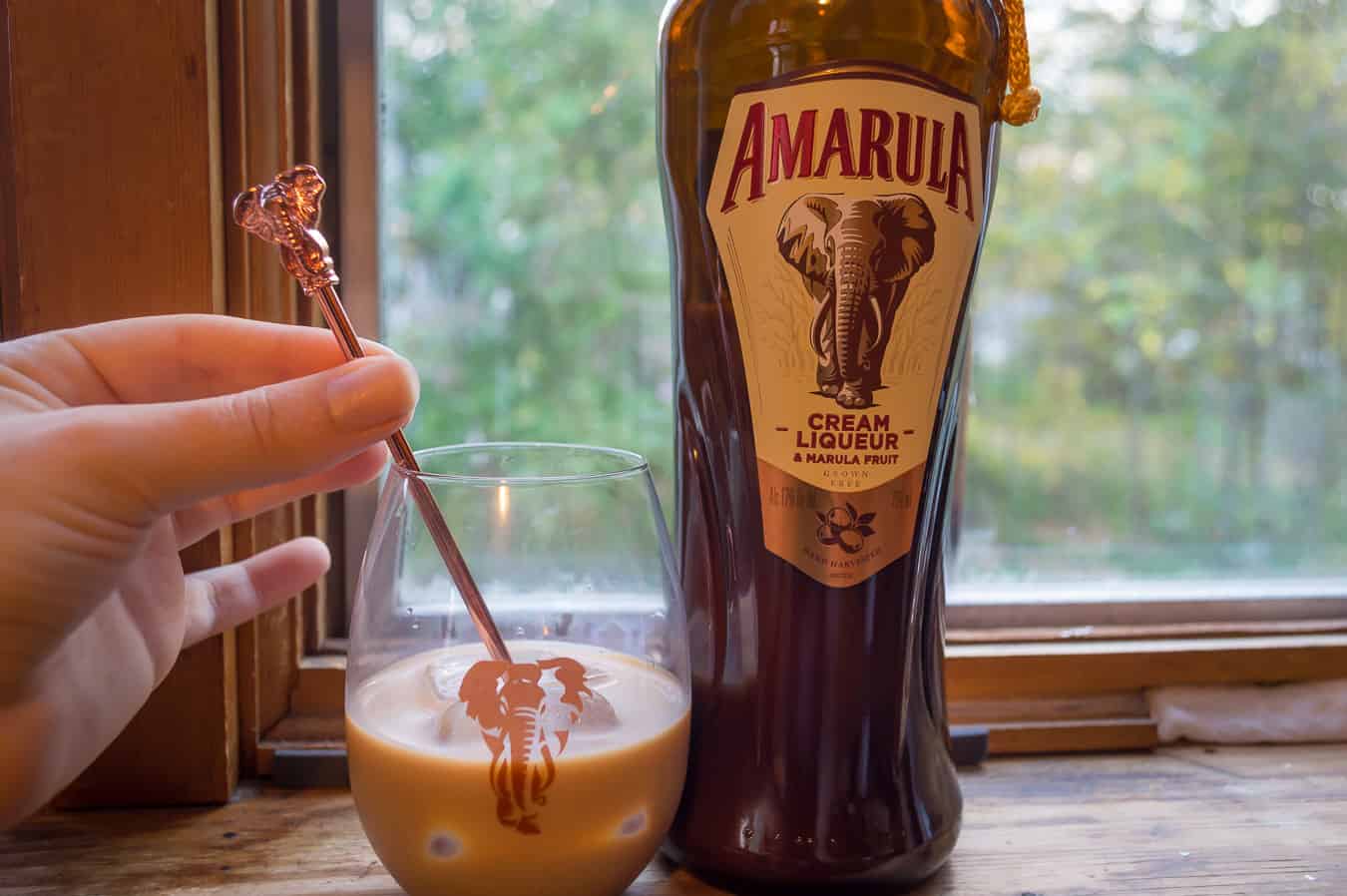 Saving the African Elephant
Our virtual safari made us feel a bit more connected to Africa and to its elephants. Though the danger is very real for this species, there are ways that we can all help to slow and stop their extinction. Not only would the loss of African elephants be devastating, it would also result in drastic effects on our ecosystem. Elephants are a 'keystone species,' which means they help to maintain and create ecosystems. Without them, there is the possibility of grave environmental consequences.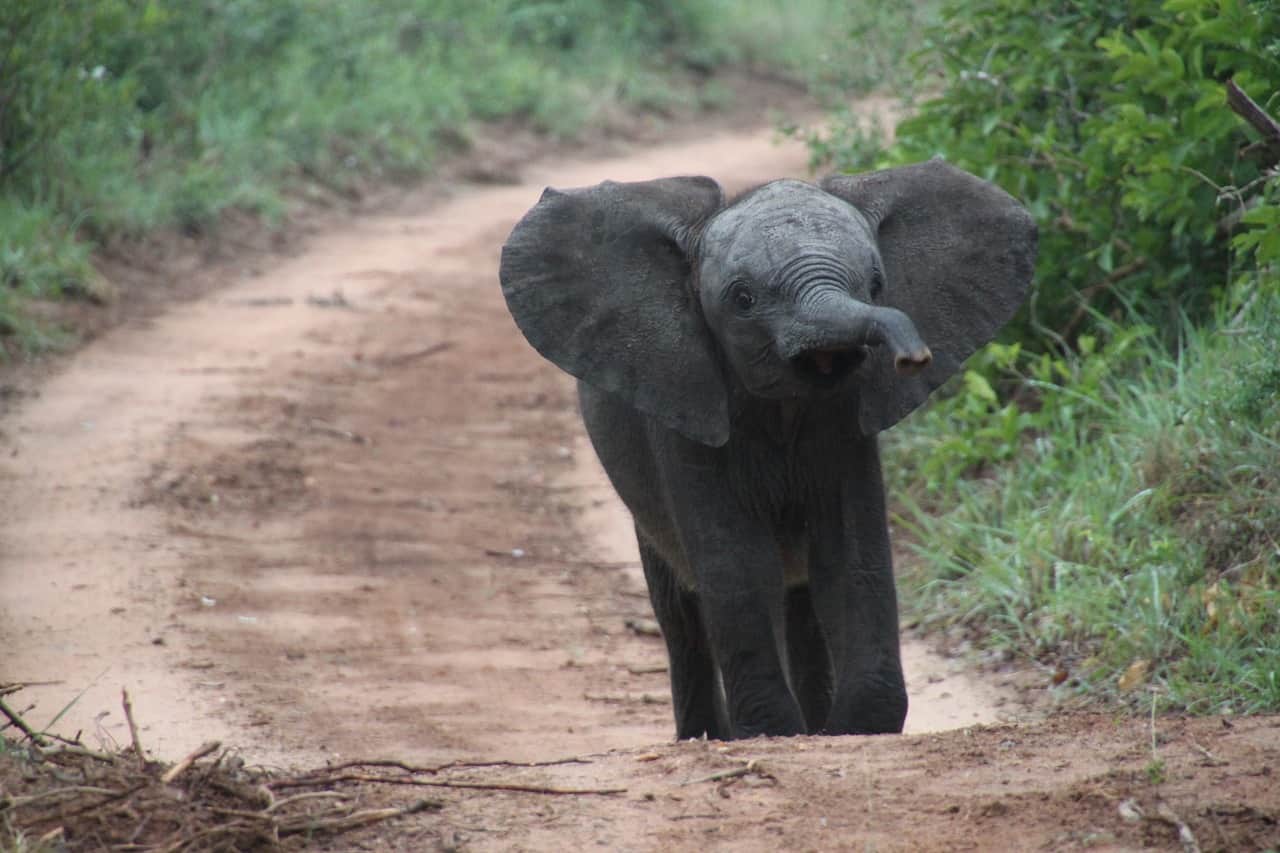 How can we help?
After our virtual safari, we felt more inspired than ever to plan a trip to Africa, and more importantly, to do our part to help protect the elephants. How can we help the beautiful African elephant? Here are a few ways you and I can make a difference:
Learn about the plight of African elephants and share your knowledge with others
Information is very powerful, and awareness is the first step towards stopping this terrible poaching. Do your research and share what you learn with family and friends.
Donate to relevant organizations
There are many amazing organizations devoted to elephant protection. Delve into these and consider donating directly to support their cause.
Support companies that support elephant conservation
Many companies make it possible to provide financial support through your purchases. Until December 31st, 2017, for every bottled of Amarula purchased in the US, $1 will be donated to WildlifeDirect. Not only can you enjoy a phenomenal beverage this holiday season, but your money will be going towards an important cause. This is part of the #DontLetThemDisappear campaign.
Get in touch with your political representatives
Real, practical results can come from reaching out to our politicians and leaders. Legislation banning the sale or trade of ivory can help prevent the material from being imported.
Protect the elephant's habitat: don't buy coffee that is not fair-trade or shade-grown, and don't buy products which use palm oil.
Be a responsible consumer and do your research!
Don't participate in activities or tourism that has a negative impact on elephants. Here are a few reasons you should never ride elephants.
Please share this post to let others know about the severe threat to the African elephant.
---
*Product was generously provided by Amarula. All opinions are our own. 
---
Pin this post to help spread the word!