---
*Links in this article may be affiliate links, from which we may earn commission. See our
Privacy Policy
for full details.
---
This post has been written in partnership with Allianz. 
Wouldn't it be great if you had an assistant traveling with you everywhere? A jack-of-all-trades sort, someone who would carry all your travel documents, help you stay up to date with flight delays, and who could point you in the direction of real, fast help in an emergency. Even better, would be if this travel companion spoke multiple languages and could fit in your pocket.
Behold, the TravelSmartTM app from Allianz Global Assistance! Though this app is not brand new, it's just been updated and rereleased with some fantastic features. With just this one app, you can handle nearly all your travel issues in one simple place. It's super helpful, and better than paying for an assistant, since it's totally FREE. Let's take a look at why it's awesome.
Anyone Can Use TravelSmartTM 
The  TravelSmartTM  app is available on iPhone and Android, so smartphone users on both operating systems can take advantage. But better than that, anyone can download and use the app. You don't have to be an Allianz customer or carry Allianz Travel System to use the app's great features. Here's a quick look at some of the ways the app is useful:
The app makes having travel insurance easier
If you DO decide to get travel insurance with Allianz (and let's face it–you really should have some coverage in case of an emergency), the app can make accessing and managing your policy a breeze. No more printing out documents or hunting around for a hastily jotted phone number. In the TravelSmart app, you can make a claim on your insurance and then track its progress. Need to check the dates of your policy, or see who's covered? That's right there in the palm of your hand, and a PDF can be sent directly to your email.
Find vital info ASAP
Thank God, we've never had any major emergencies while traveling abroad, but if we ever do, we know how important it is to be prepared. Do you know the emergency number in Slovenia? What about Thailand?  TravelSmart has all the necessary info right there, synced up with your phone's location services. This means you can get the help you need with the push of a button.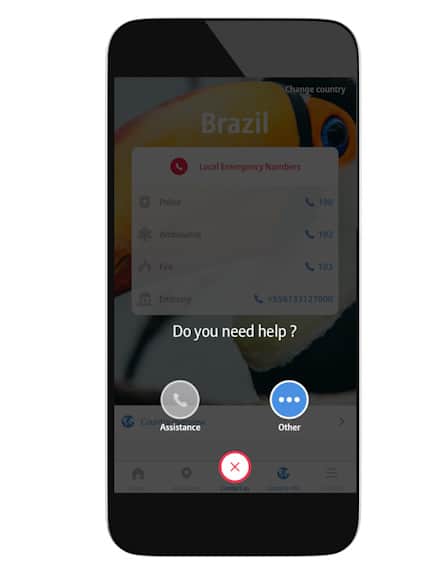 Access trusted local medical care and other services
Travel insurance can help you pay for your emergency medical care during your adventures, but the most important thing is finding the care you need when you need it. The TravelSmart app is great for this, as you can search for nearby facilities like hospitals, pharmacies, and more. This feature is called Assistance Around Me, and can even point you in the direction of law enforcement and U.S. embassies. For us, having this knowledge right in the app brings a real peace of mind, no matter where we might be traveling. The included locations are all vetted, and within 10km of your current location. Need walking directions? The app can lead you there step by step by connecting with Apple or Google Maps.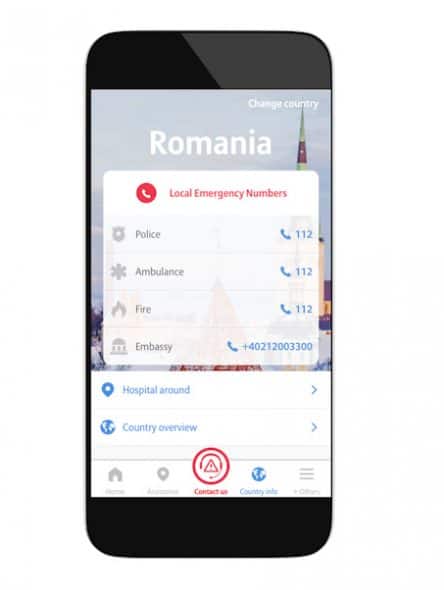 The power of language
It's incredibly helpful to know a few phrases of the local language while traveling in a foreign country, but what about those more obscure terms? Can you say "stomach ache" in Thai? TravelSmart has a medical translation feature which could be a life saver. The in-app dictionary contains translations of common medical terms/ailments for a handful of common languages. We really love this feature of the app, as it is so unique and beneficial to travelers.
Track your flights
Lastly, the app offers a very common and convenient use: tracking your flights! Whatever airline you're on, you can input your flight information for real-time tracking, including boarding gate details. This is super helpful, as we're always scrambling to find that info using various apps and websites. The idea of having the accurate information in one app is very attractive.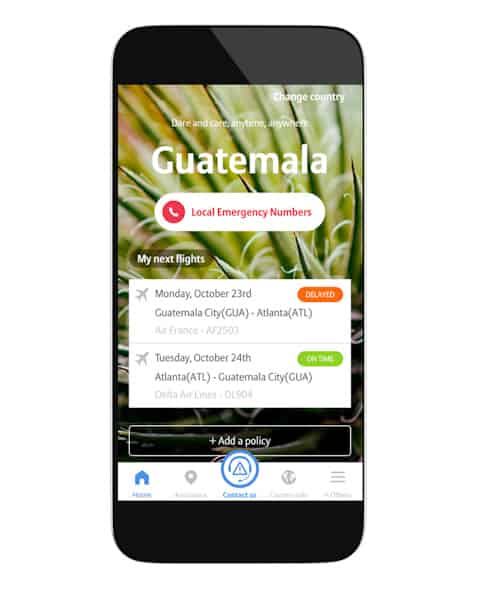 In addition to all it's terrific features, the TravelSmart app is straightforward and user-friendly. Seamless and easy to use design is paired with pretty scenic photos, giving you a dose of #WanderlustInspo even when you're checking an insurance claim.
We suggest giving the TravelSmart app a try, as it's totally free and downloadable now on Android and iPhone. Go check it out and let us know what you think!
---
Pin this post to save for later!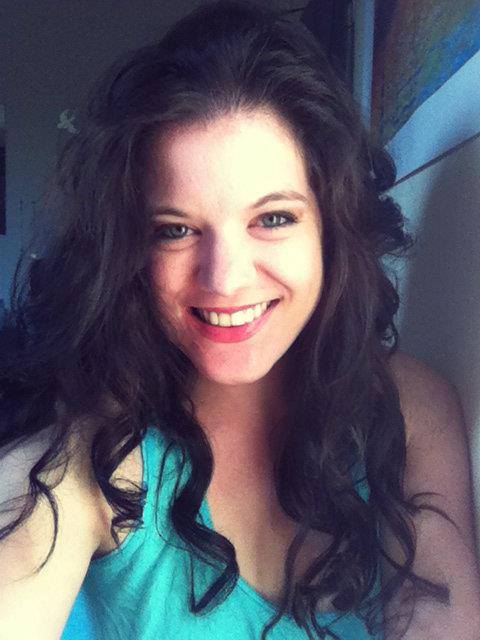 Amy Hartle is the co-founder and owner of Two Drifters, where she blogs about romantic and couples travel, relationships, honeymoons, and more. With a Master's in English and a BA in Musical Theatre, Amy loves to write quality content as well as to entertain, and she hopes to do a bit of both here on the blog! Amy is happily married to her husband Nathan, and when not working on their sites, Amy & Nathan can be found cuddling, reading, and enjoying delicious lattes.