---
*Links in this article may be affiliate links, from which we may earn commission. See our
Privacy Policy
for full details.
---
A Morocco itinerary contains so many possibilities that you can spend as much (or as little) time as you want in the country. So let's take things one city at a time, starting with the must-sees and moving on to additional options for Morocco itineraries.
Things to do in Tangier, Morocco
Tangier is many visitors' first stop in the country, being a short ferry ride from the coast of Southern Spain, near the Straits of Gibraltar. Should you choose to take the ferry, it is worth your time to visit Gibraltar, a small enclave of the UK that features the legendary and gigantic Rock of Gibraltar. I steep but all-sidewalks hike up the Rock affords an amazing view of the mouth of the Mediterranean Sea. As a bonus, there are monkeys to photograph!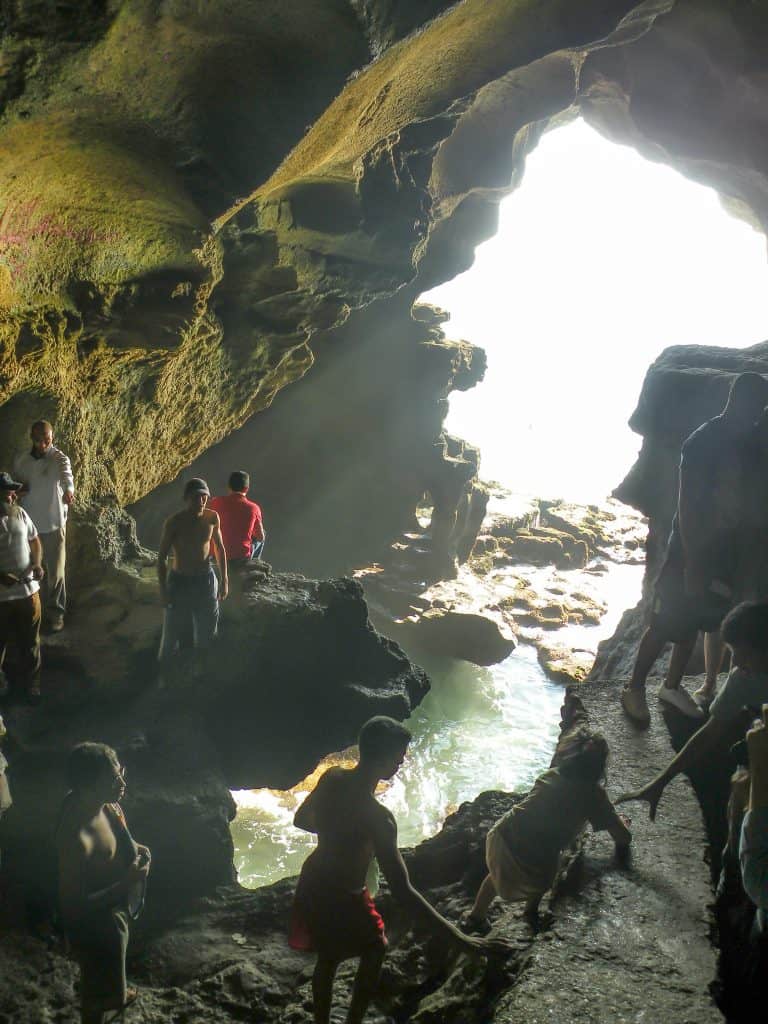 Tangier itself features a medina (one of the ancient, walled marketplaces that form the heart of many Moroccan towns) and the American Legation, a museum commemorating the long relationship between the United States and Morocco (the first country to officially recognize the US as an independent nation). Also, a cab ride will take you out to the Caves of Hercules, a set of seaside caverns known for a huge opening the rock, looking out on the ocean, shaped like Africa. Nearby Tetouan is a good spot for those looking for beach resorts and relaxation.
Things to do in Chefchaouen, Morocco
Not too far from the coast is the small-ish mountain town of Chefchaouen. Commonly known as "Chaouen," the place is known for its beautiful, trademark white-and-blue buildings and for its local–industries. Marijuana is not hard to find here–in fact, you may have to fight off the salesmen with a stick–but it remains illegal, and Morocco is not a place where you want to tangle with the law. We recommend enjoying the beautiful medina, mountain scenery, and opportunities for shopping and walking tours.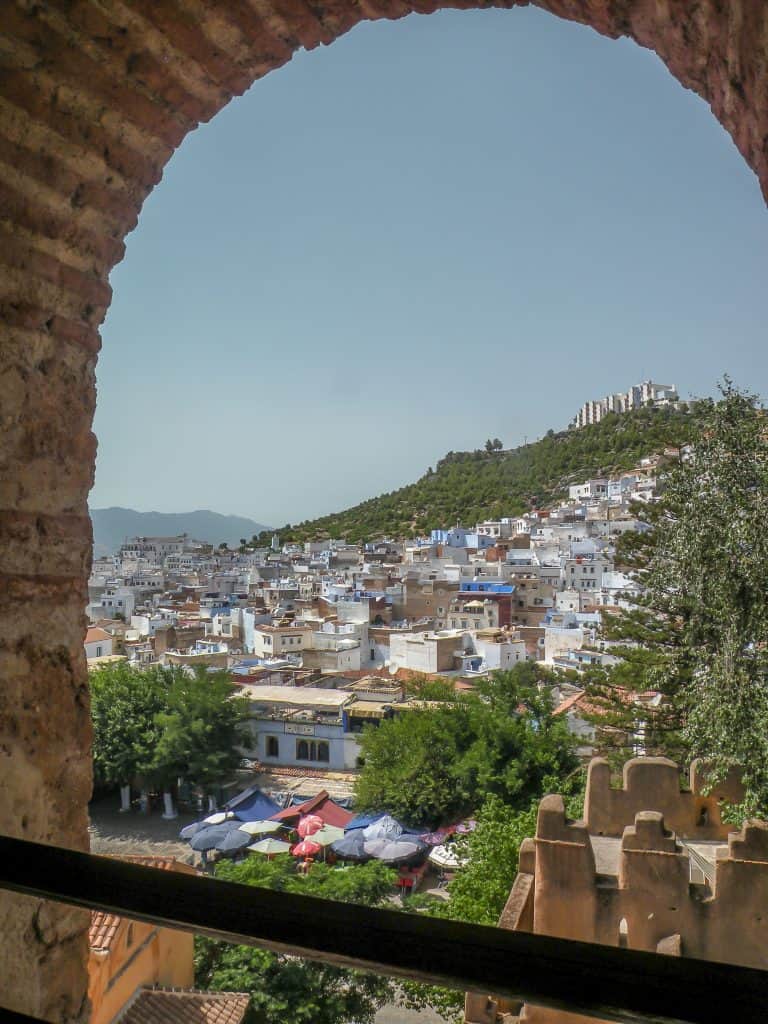 Things to do in Fes, Morocco
Fes is a highly recommended stop on your Morocco trip itinerary. The name of the game in this centuries-old city with its labyrinthine medina is shopping. From the central tannery with its multihued, pungent dye pits to the numerous rug shops and restaurants, there are innumerable opportunities to explore and take home souvenirs from your trip. The ruins of a pair of forts, one on a hill north of town and one on a hill to the south, make for a nice hike and a panoramic view of the city.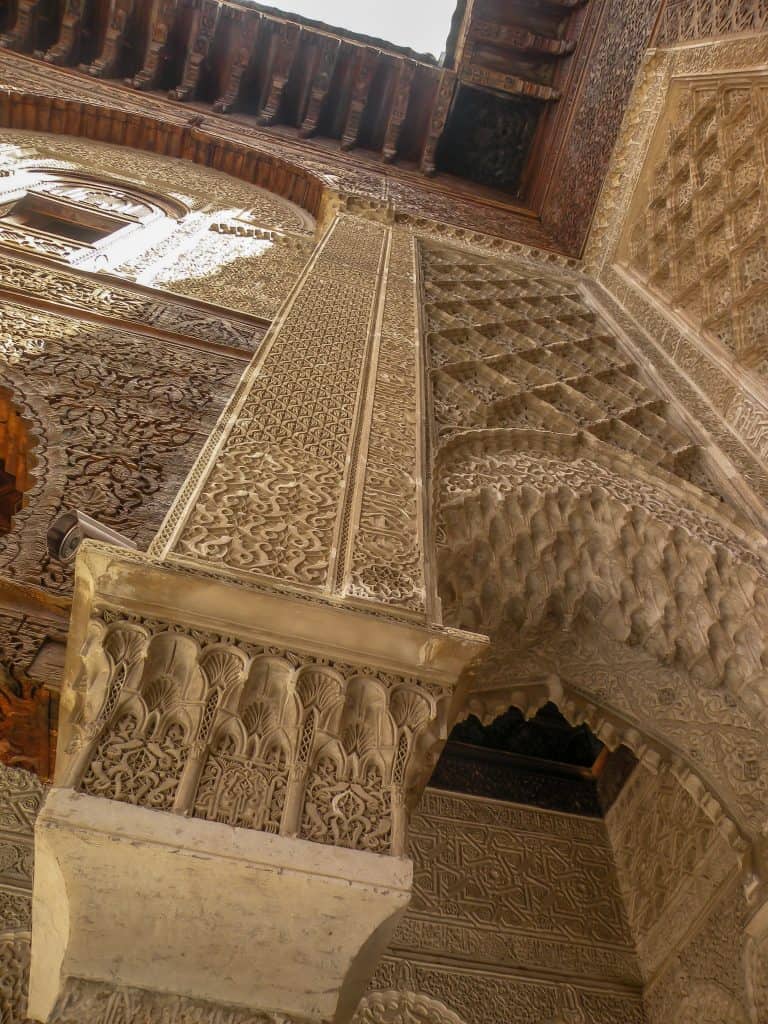 Things to do in Meknes, Morocco
Often overlooked, the city of Meknes is the place to go for history. The mausoleum to legendary historical figure Moulay Ismail is a sight to behold, and if you are lucky enough to be there at a quiet moment, it is a place of remarkable tranquility. The city also features a museum devoted to Moroccan art and lovely gates such as Bab Mansour. While you're in town, you may want to check out the Roman ruins at Volubilis–an outpost of the ancient empire that has been remarkably well preserved and represent the remains of a complete town in the middle of the Moroccan countryside.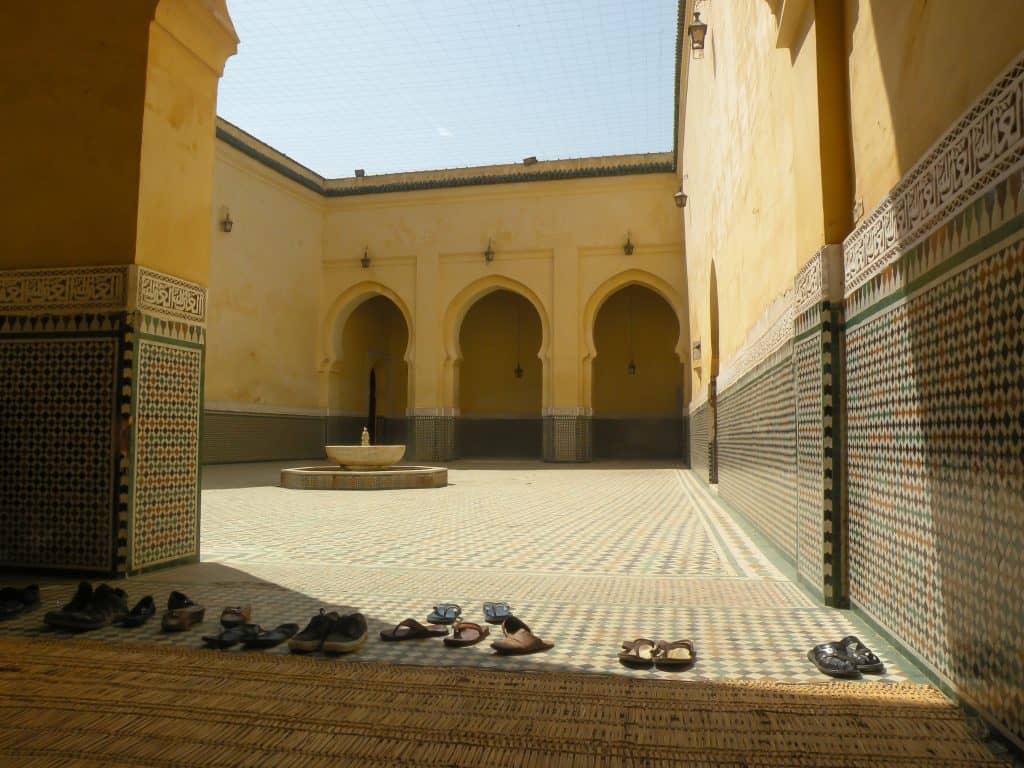 Things to do in Ifrane, Morocco
This little ski town in the Middle Atlas Mountains was designed by the French early in the twentieth century, and it shows. The place resembles nothing more than an alpine village, and skiing is its main attraction. For Western tourists, it can all feel oddly but comfortingly familiar.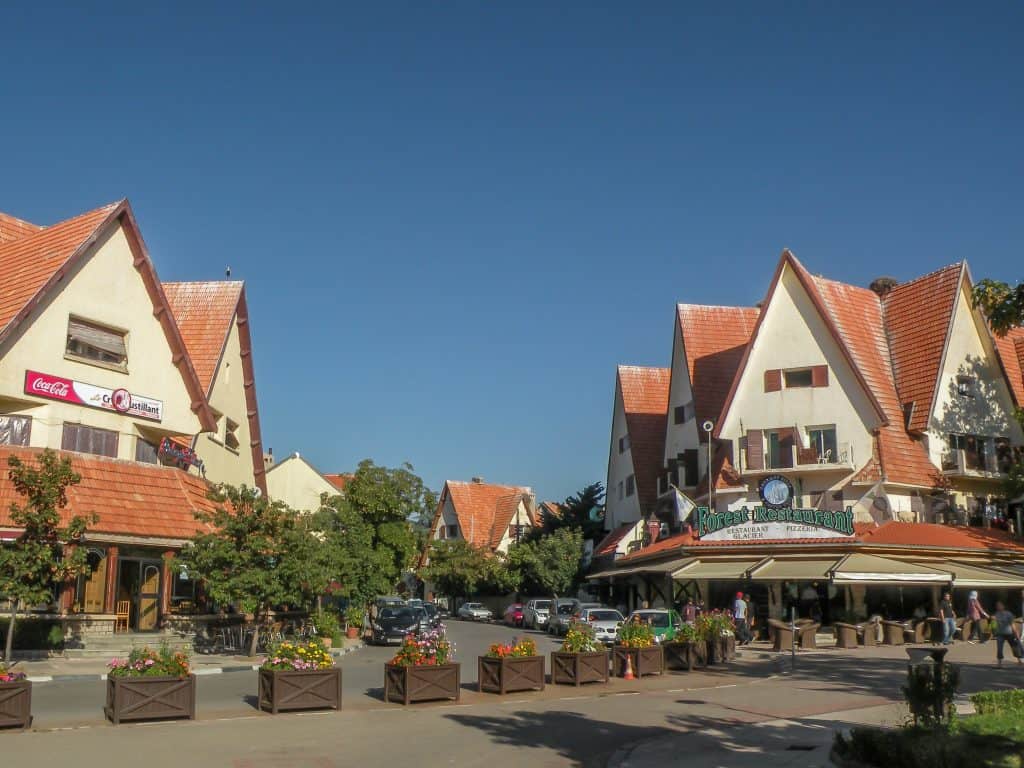 Things to do in Merzouga, Morocco
Merzouga sits on the edge of the Sahara Desert, and in particular near an area of rolling dunes. These are perfect for camel rides, which can last for days (depending on the desire of the customer) and include home-cooked food and sleeping under the stars in the cool Moroccan night. Also, the photo ops are amazing.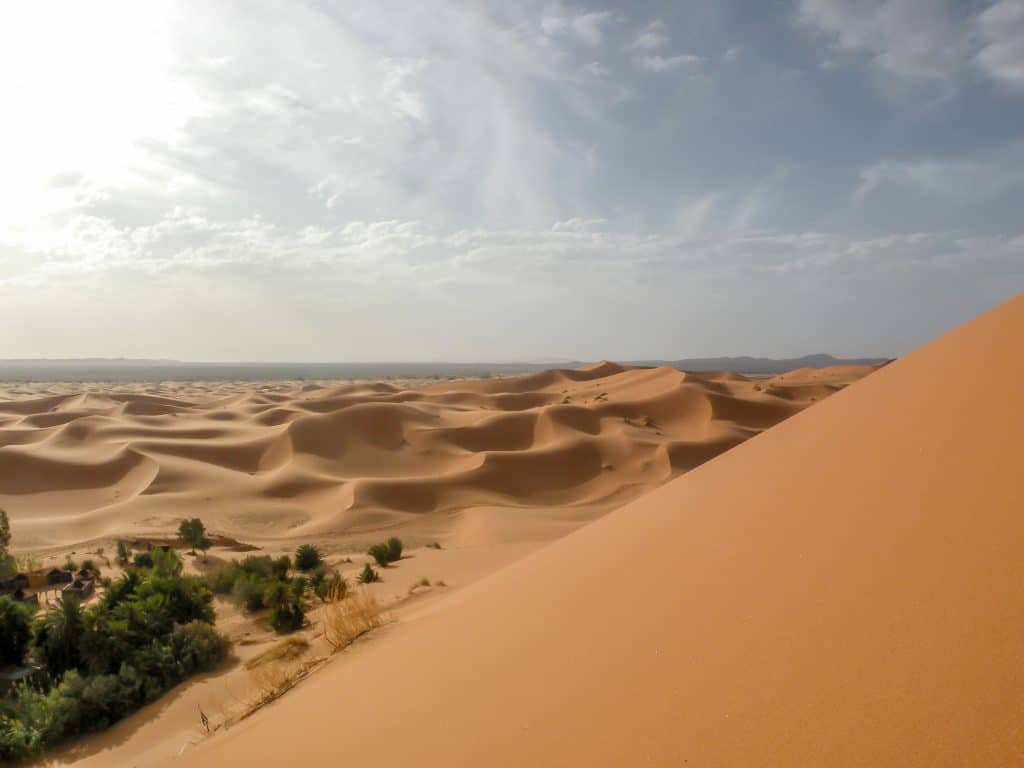 Things to do in Todra Gorge, Morocco
Located in the High Atlas Mountains, this spectacular canyon stands at the head of a fertile valley where farmers grow and harvest dates. Lying in the middle of a seemingly parched region, the feeling of walking through a forest of date trees and alongside the irrigated waterways is soothing and surreal. You can take a tour of the valley, of the surrounding hills, and of course, walk through the gorge itself.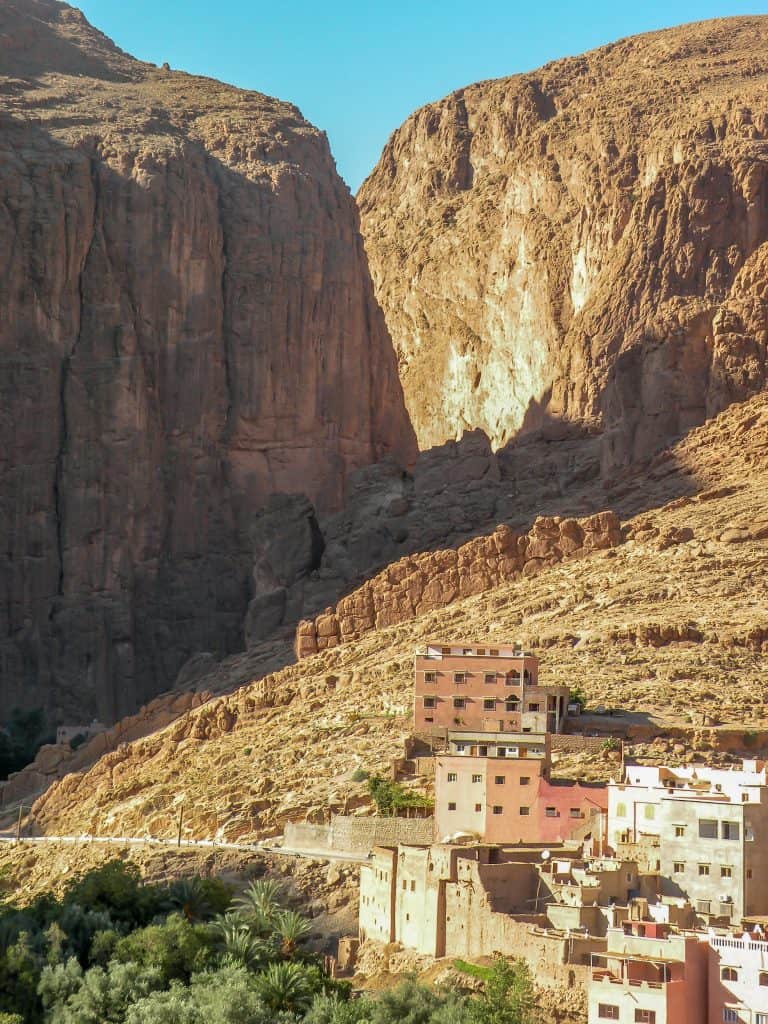 Things to do in Marrakech, Morocco
The best Morocco itinerary has to include a stop in Marrakesh. Whether coming or going, many visitors use this city as a point to arrive in or leave the country. It's not hard to see why: this place has it all, from shopping to food to entertainment.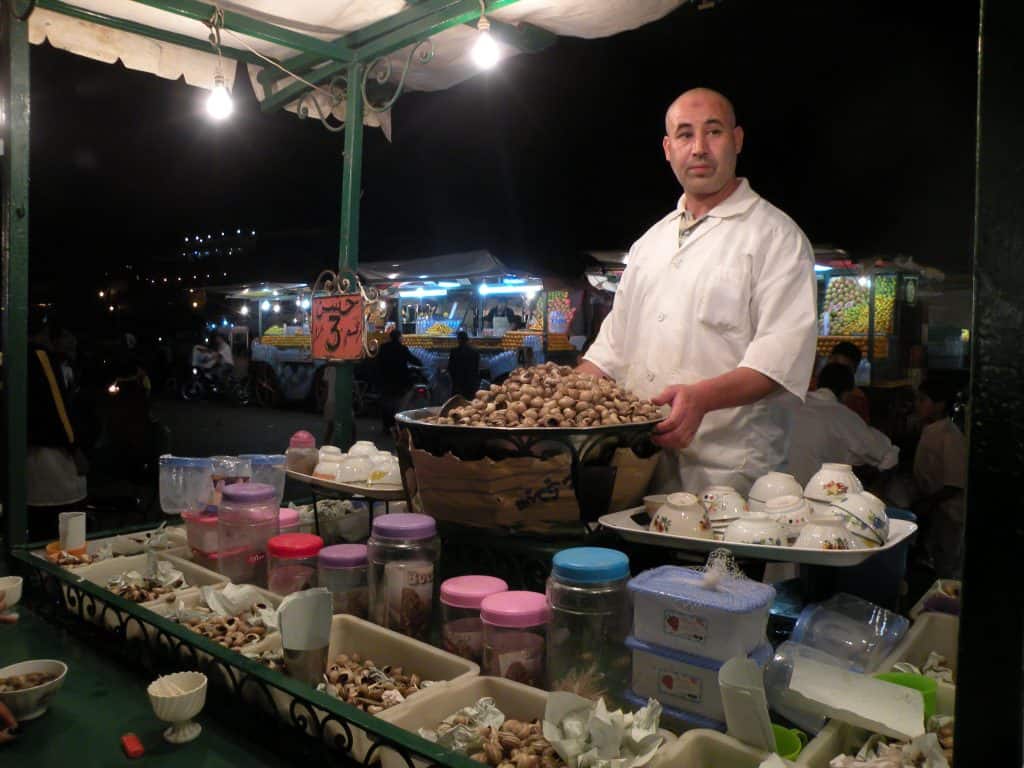 Itineraries
This is a far from complete list of what Morocco has to offer. It is merely a string of locations that form a geographically convenient chain. We haven't even mentioned Casablanca, or the Moroccan capital of Rabat. Here are our recommended sites to see for stays of varying lengths:
Morocco 1 Week Itinerary
For a Morocco itinerary 7 days long, you'll just be scratching the surface. A flight into Marrakech will be the most convenient beginning for almost all visits, and will leave you with the option of flying to other parts of the country domestically. After a couple of days there (staying in one of the town's luxurious enclosed riads, if you've got some money to spend), we would recommend taking in a truly unique Morocco experience: a camel journey from Merzouga or one of the other desert-side towns. This may easily be combined with a visit to Todra Gorge.
Morocco Itinerary 10 Days
For those with a few more days to spend, A visit to Meknes is definitely worth it. It's not a long ride from the Fes airport, and you can use the chance to visit Volubilis.
Morocco Itinerary 2 Weeks
Those with two weeks are strongly advised to take a bus from the Fes airport up to Chefchaouen. This beautiful city is out of the way, but it is a sight worth seeing and photographing.
---
Pin this Post to Save for Later!
Nathan is one half of newlywed travel couple Two Drifters, and typically found behind the camera lens. However, he loves writing too, and works as a freelance editor when not focusing on crafting works of fiction.