This post may contain affiliate links. Read our disclosure page for full details.
Long distance relationships are tough, but they are full of love. And to express that love, long-distance couples have to find ways to connect across the miles. One of the best ways to do this is by exchanging long distance relationship gifts. And in our Internet-focused world, it's truly easier than ever to buy an amazing gift for your partner and have it delivered quickly across the planet.
No matter how far apart you and your significant other are, sending gifts, mementos, and tokens of affection might make the time apart just a little more bearable. Voila. Check out these 35 gifts for long distance relationships we've compiled just for you.
35 Fantastic Long Distance Relationship Gifts
If you're part of a long distance pair, these items will be great to share with your partner, as many of them come in pairs of two. They also are the perfect long distance relationship gifts for friends and family to give to LDR couples.
PS: Check out this ultimate guide to long distance relationships.
Couples Pillowcases
Nighttime can be tough for lovers who are far apart. A set of pillowcases is both adorable and functional, and a way for couples to share their dreams. This option features a stick figure couple connecting across the globe, with the words 'I miss you' written on each pillowcase. Other sets make sense only when placed together, like these To the Moon and Back Pillowcases or these ones pictured below (with a phrase familiar to Harry Potter fans).
A Keepsake Box with Love Notes
This keepsake tin is an excellent long distance relationship gift. Not only is it a perfect place to store little notes and items, this gift actually comes with 31 individually wrapped love notes, each in its own tiny envelope. The box comes in several different designs, including "Air Mail."
Customizable Long Distance Mugs
Let them drink their morning coffee (or afternoon tea) out of these meaningful mugs. Couples can have each of the mugs customized based on their location, with subtle hearts and dots connecting the locations. The mugs are high-quality and are microwave and dishwasher safe, too.

Amazon has tons of similar matching mugs, so you can choose which style suits you best. What a perfect reminder that love knows no distance!
Read Next: The Best Long Distance Date Ideas to Keep Your Relationship Strong
Distance Bracelets
Here's another item that has been specifically designed for those in long distance relationships. This pair of simple, elegant bracelets is great for any couple to wear. With opposite colors, you'll be wearing a little piece of your partner close to you at all times.
These make great long distance relationship gifts for guys or girls, as the neutral tones and laidback style of the bracelet is pleasing to everyone.
A Fill-In Love Journal
A gift that you can personalize is always extra special. You can get one of these "fill in the love" journals, which have space for you to answer questions, make lists, and generally share all the things you love about your partner. We like this Why I Miss You journal when you're looking for long distance relationship gifts, since it's all about the reasons you miss your love.
The You + Me = Love journal is also fantastic and is perfect for two people to do together. Mail the journal back and forth and fill out a few pages when it's your turn. Not only are you creating a gift for your partner, but you're building an amazing keepsake the two of you can treasure for years to come; this is a great way to stay connected while you're a LDR couple.
Long Distance Lamps
Skype, social media, and other technologies help keep long distance sweethearts feeling close across the miles. These beautiful lamps can do the same thing. When your partner misses you, all they have to do is touch their lamp and yours will illuminate wherever it is. These lamps cycle through a range of colors, creating both a calming atmosphere and a palpable feeling of closeness.
Personalized Maps or Wall Hangings
One long distance relationship gift that is always appreciated is a piece of personalized decor. When your long-distance relationship is finally centralized in one place, you'll have a beloved item you can proudly display.
There are seriously so many lovely possibilities across the web for these items. Here are a few that we think are absolutely beautiful:
A customizable 'map of our hearts'
This personalized burlap print with a sweet quote
Or this really simple watercolor print of two locations
As you might imagine, Etsy has an abundance of options for long distance relationship gifts you can personalize. This night sky map might be my personal favorite.
Best Long Distance Relationship Gifts for Him
It can sometimes feel harder to shop for the man in your life. And that can be even tougher when you're looking for long distance boyfriend gifts. Well, no worries, because we've got some long distance relationship gift ideas for boyfriend, fiance, spouse, or partner right here.
Of course, NONE of these long-distance relationship gifts is truly gender-specific! All of them can make a great romantic gift for any person.
Something Light
This candle is actually quite lovely, but the design "I miss your face & everything else about you" is not overly sentimental or romantic. You could also opt for the "Hope my big wick compensates for this long distance relationship" candle!
While candles aren't always thought of as the most obvious long distance relationship gift for a man, your long-distance boyfriend is likely to appreciate it. After all, a candle brings a soft, warm, feminine energy to his space (which will likely remind him of your presence and make you feel just a bit closer).
There are plenty of other options for phrases to have printed on the candle's label, both on Etsy and on Amazon (this one has my name on it!) and the designs are very clean and versatile. Definitely a great item to add to the list of long distance relationship gifts for him.
Custom Coordinates
What could go better with a long distance relationship? Give your man a clever way to display your precise coordinates. One of our favorite ways to do this is with customizable engraved bracelets. And let's face it—it's not just a gift for him, but for you, too! These woven corded bracelets are understated and gorgeous.
A Box of Assorted Gifts
Consider this when stumped for ideas for cute long distance relationship gifts: sometimes, nothing is more fun than opening an entire package of gifts from your long distance partner. Remember those nice candles from before? This Long Distance Gift Box contains one of those plus several other items, including a mug. If you're undecided about long-distance relationship gifts for him, why not get him 4-in-1?
A Keychain
Nearly every dude has a set of keys! With a keychain from his love, he'll be able to have a swift reminder of you wherever he travels that he can look to at any time. There are definitely plenty of options for personalized keychains but you can go simple, too.
This stainless steel keychain reads "Wherever you go, come back to me." Alongside the sweet & simple phrase, you can choose from a compass or a US military pendant—perfect for those who have a partner serving.
"I love you more than the miles between us" keychain
This one that is also a bottle opener (score!)
Read Next: The best tips for a long distance relationship
Something That Says it All
If you're anything like me, you tell your partner that you love them dozens of times per day. While you can't do that so easily in a long distance relationship, you can gift them something that will say it for you. This simple box sign will remind him of your love every day. It's ideal for his desk, nightstand, or bookshelf.
A Vintage Clock
Help him count down the hours til he gets to see you again. A nice timepiece never goes out of style. I'm a little bit obsessed with this vintage tube clock on Etsy!
If you're across the globe from your partner, you might want to get them this handy world clock. It will help them be on time for your Skype dates, no matter how big the time difference might be! For something a bit more "old-world" and gorgeously professional you can't do better than this stunning desk clock.
---
Best Long Distance Relationship Gifts for Her
Here come even more long distance gift ideas! This time, we're focusing somewhat on the ladies, but again, a lot of these items would be awesome for any gender.
Meaningful Jewelry
When it comes to gifts for a long distance girlfriend, you can't go wrong with something like this moon necklace. It not only has a stunning entwined double heart, but it says "love you to the moon and back." #OMG #AW
If your girl is more into adventure, she might prefer a compass and north star necklace. You can make this one super special by incorporating custom latitude and longitude coordinates on the piece. This necklace is available in three hues, silver, yellow gold, and rose gold.
A Personalized Photo Frame
Nearly every woman I know cherishes personal photographs. And in our highly digital world, there's something so nice about having a photo that is printed and framed. Consider sending your sweetie a favorite photo of you two, in a frame like this that is designed specifically for those in love across the miles. It can be personalized with your names and locations.
A Romantic Pillowcase
Above, we shared some sweet pillowcases for long distance couples. But you could also choose to gift one to just your partner. This one on Amazon says "May the moon kiss you to sleep until I can." I'm kind of obsessed.
Something (Partly) Handmade
I'm telling you, boys; we gals love when you go the extra mile to make something special for us. And you don't need to be an artist, writer, or expert DIY-er to make something awesome. Here are a few options that give you the framework to make something personalized and oh-so-sweet:
This DIY scrapbook giftbox is basically a blank palette where you can add photos, designs, and words. Inside, you can pack something small (think jewelry, a special note, or
flower). Not only will your partner receive the gift you're sending, but the entire package will be a beautiful part of the gift. I can't imagine anything more heartfelt. Definitely one of the best handmade long distance relationship gifts.
For the more digitally-minded, print 20 photos of the two of you and send them to her with this string of LED fairy lights/photo clips. She will have a gorgeous way to display the photos and will be thinking of you every time she looks at them.
A Rose that Never Dies
You might find a romantic gift like this cheesy, but I actually have one from Nathan, and it's really pretty.
These metallic roses are understated and make a nice addition to your shelf or night table. Check out the pretty red rose here. Looking for different colors? Here's a stunning pink option.

Long Distance Care Packages
Care packages, because they are designed to be sent in the mail, naturally make some of the best long distance relationships gifts.
The purpose of sending a care package is not only to show that you care about someone, but to deliver to them items that will make them well-cared-for: nourished, comfortable, and happy. It's no surprise that most care packages are food-focused. Who wouldn't want a massive box of yummy treats showing up to their door? When they get that in the mail they are sure to feel proud to have the best parter out there.
No matter what kind of sweet treats or gourmet delights your partner loves, there is definitely an option out there to suit them. We've found several great long-distance care package ideas:
Freshly Baked Cookies
If you can't be there to bake your loved one homemade cookies straight out of your oven, you can at least send the next best thing. Get them some deliciousness that is ready-made. David's Cookies will deliver freshly-baked cookies, brownies, and more, in a delectable assortment and a cute tin.
All The Snacks
Who doesn't want a basket filled with all the best sweet and savoury snacks? Broadway Basketeers has this gourmet gift basket for a sweet and savoury snacking experience. True salty snack lovers will probably want this Frito-Lay Ultimate Snack Mix filled with 40 different items.
Honestly, you can't go wrong with this CollegeBox Snacks Package available on Amazon. I'd love to get this. It has everything!
Fancy Candies
Maybe you want to send a Valentine's Day care package of some kind? Why not send some really terrific chocolates to your love? Godiva makes amazing chocolate, and the gift baskets they offer are absolutely gorgeous. What a good gift!
Gourmet Food Baskets
If your partner has discerning taste buds, send them a basket across the miles that is filled with gourmet delicacies. PS: Many of these have wine, too. Yes, please! Gourment items definitely make for lovely long distance relationship gifts.
Gourmet Gift Baskets has literally SO MANY OPTIONS. From cute Valentine's gift baskets to huge popcorn tins and spa-themed baskets. You will absolutely find something great there, and they have options at all price points. A great site.
Specialty Care Packages
Depending on your SO's interests, you could find them a perfect and unique gift idea. Be sure to check out Cratejoy, which has all kinds of subscription boxes available. There are tons of fantastic options for LDR couples and dozens and dozens of categories you could choose from.
Couples of all kinds might like the Crated With Love box, a monthly date-night subscription box that is super cute and surprisingly fun.
Long Distance Birthday Gifts
These long distance birthday gift ideas are fantastic for celebrating your darling's special day, but they also make great gifts at any time of year.
Best Boyfriend Memory Book
Seeking the perfect birthday gift for a long distance boyfriend? We gotchu.
This cute book is filled with illustrated pages that are ready for you to decorate. With stickers, room to attach photos, and more, you can completely personalize the book with your own memories and inside jokes. When you're spending time apart, your partner can look at this book and see all the ways you love him.
A Beautiful Bouquet
Honestly, you can never go wrong with flowers; they might be the best way to say "I love you" in any relationship. And there's something really special about receiving a huge bouquet of color, especially on your birthday. 1800Flowers has always been my go-to for sending flowers to loved ones. They can also add extras to your order, including balloons, candy, and much more. PS: You can send internationally with 1800Flowers!
A Custom Engraved Compass
The gift of a compass helps your partner 'find their way back to you.' This is the kind of gift that a person will treasure and save for years to come. Definitely an excellent gift idea for couples in a long distance relationship.
Etsy has many options for personalized compass gifts, and these two on Amazon are also really fine, and come with the perfect romantic quote already engraved:
So You Can Always Find Your Way Back Home Compass
Life is Beautiful With You Compass
A Box of Tea
Is your significant other a fan of tea? Nathan and I both are, so we'd both appreciate this huge tea variety pack. Not only are there many delicious tea options, but the brand, Taylor's of Harrogate, is very good. And the display in-box is elegant and convenient. You can buy the tea pack on Amazon as a one time purchase or gift your partner a subscription. Give them this spoon to go with their tea.
Coffees of the World
You may be across the globe from one another, but you can let your loved one sample the flavors of the entire planet in this World Coffee Tour from Bean Box. If he's a coffee addict, this is one of the best things you can get delivered to your boyfriend.
Romantic Long Distance Valentine's Day Gifts
Don't let distance stop you from delivering the sweetest Valentine you can. This array of Valentine gifts for long distance relationships offers some great options.
A bouquet of love
Again, flowers always make an excellent gift. For Valentine's Day, send roses or your partner's favorite bloom. 1800Flowers has international delivery, too!
Want to win serious boyfriend/husband/partner points? Sign up for a regular flower delivery subscription. Your sweetie can receive flowers on a regular basis. How romantic! Plus, you save money on recurring orders. Woot! This service is available through The Bouqs Co.
A Cheeky Stuffed Animal
Stuffed animals are always a sweet and cuddly gift. In addition to standards like bears, dogs, and monkeys, even stuffed sloths have become popular these days. You could opt for a classic bear with a cheeky phrase on it ("Damn boo, you fine") or just go for an adorable, trendy stuffy. My pick? Combine it all: like this plush sloth with his own special charm.
Keepsake Jar with Love Messages
Valentine's Day is the holiday of LOVE, so remind your long distance partner how much you love them with a jar full of romantic notes. Not confident in your love note writing skills? No problem. These 31 notes are already written and ready! Check out the Love Message Jar on Amazon.

Stars in a Bottle
Go completely sentimental and over-the-top by sending your long distance Valentine a message in a bottle! This is such a cute keepsake to show them you care even while you're apart. The note says "always under the same stars," and the bottle is filled with sparkly gold stars. How sweet is this for LDR gift ideas?
Fun
Gifts for Long Distance Relationships
Don't worry. Not all of your long distance relationship presents have to be sappy and sentimental. Go ahead and have fun picking out one of these fun choices.
Shot Glass
"Never too far to take a shot." That's what this clever shot glass says. Each one is customizable with two states, making this a great gift not just for a partner but also an awesome long distance friendship gift.

Guitar Picks
Does the person you love play guitar? Chances are, they're always losing their picks. Here are some they'll want to hold onto, because they have sweet statements printed on them, such as "I pick you." Lovers of puns, get in line. Check out this 3 piece set of picks on Amazon.

Romantic…Toilet Paper?
Are you and your partner always trading jokes and being silly together? You might like this romantic toilet paper, printed with the words "I love you top to bottom." It's definitely….unique.
Grow a Boyfriend/Girlfriend
When you can't be with your partner, a tiny figurine of you might be the next best thing! With these fun gifts, your partner can grow a boyfriend or grow a girlfriend. These grow to 6x their size. Just add water!
Long distance relationships can be tough, but you can send sweet long distance relationship gifts to keep each other close!
---
PS: Want even more ideas? Check out our other unique gift guides for couples:
---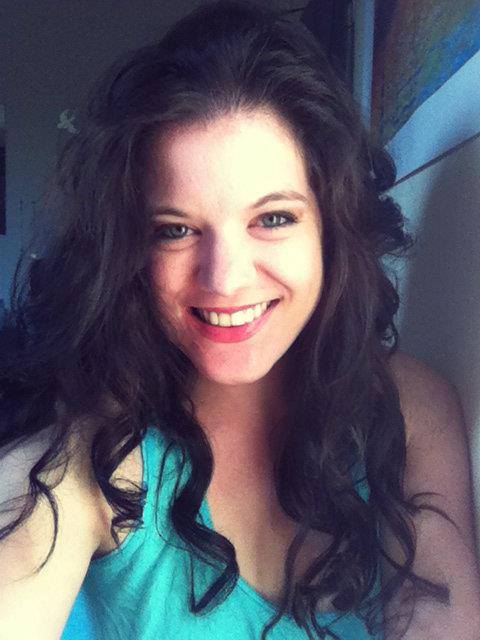 Amy Hartle is the author of Do You Love Me? How To Stop Seeking Reassurance in Relationships, a book on reassurance seeking and relationship anxiety. Both her book and this blog are born of personal experience; Amy shares expert relationship advice from the lessons learned during her own 10+ years with her husband, as well as couples travel tips and romantic getaway recommendations, all gleaned while traveling the world together.