This post may contain affiliate links. Read our disclosure page for full details.
Nearly every big, amazing city seems to be expensive. Of course, we've learned firsthand that with a little planning and some savvy travel smarts, you can experience incredible cities like NYC, Sydney, and Los Angeles even if you're on a tight budget.
The same is true for beautiful, magical London. While you can certainly spend a ton of money in this urban metropolis, you definitely don't have to. And you can still have an epic trip with a bit of luxury to boot!
For couples seeking a romantic getaway, finding luxury is essential. And it can be found in London, one of the most romantic places in Europe.
Want to discover how to have luxury in London on a budget? Read on for some great ideas.
Take advantage of free things to do
The simplest way to save money in any destination is to take advantage of the many free activities available. And in London, there are tons of free things to do—and they are some of the best.
Skip the expensive London Eye or an overpriced bus tour. Strap on your walking shoes and head out to enjoy some of London's best free activities.
The Changing of the Guards
You can't visit London without witnessing this royal ceremony.
The Changing of the Guards takes place at 10:45am every Monday, Wednesday, Friday, and Sunday, and you can experience it without paying a penny. It's best to arrive early so that you have a good view of the proceedings.
Jump on a free walking tour
When we were backpacking Europe, free walking tours were one of our favorite things to do. They give you a wonderful overview of a city and often show you some of the lesser-known and more surprising spots.
While these tours are free of charge, the tour guides do appreciate a tip at the end.
London has a large amount of green spaces, and its parks are unique and beautiful. Nature is luxury! If you're traveling in London as a couple, walking hand-in-hand in one of the many parks is truly a romantic afternoon well spent.
Have a picnic, too, if the weather is fine! Be sure to visit Regent's Park and Queen Mary's Rose Garden, a lush floral oasis within bustling London.
Choose the perfect accommodation
We've shared before that one of our favorite ways to reduce travel costs is to travel slower. This means staying a bit longer in one destination and really soaking it all in. Instead of spending a few nights in a hotel, slower travel allows you more flexible accommodation options, including places that feel more like a home away from home.
London vacation rentals are a great choice, allowing you the special experience of living like a local and having all the necessary amenities.
By staying in a vacation rental property, you can spend a bit longer exploring the city of London, and having a more memorable and affordable stay… without sacrificing luxury!
You might also consider one of these London hostels for your stay.
Don't dine out for every meal
Dining out will empty your wallet faster than you can say "Hullo, guv'nah!" While we totally recommend enjoying a handful of meals out in London, your budget will thank you if you balance it out with some cheaper dining options.
Having a vacation rental makes this super easy, as you can prepare a few dinners at home during your stay, as well as enjoy breakfast in your accommodation. This alone will save you several pounds daily.
Don't be afraid to enjoy some of London's less "fancy" offerings, too. There's nothing like a piping hot fish and chips or a spicy curry takeaway. These items can be had at a bargain.
And of course, avoid dining in the main tourist areas, as prices are bound to be a bit steeper here. Seek out local pubs and smaller spots for your lunches and evening meals.
Find a discounted high tea
High tea is a must while in London, but this occasion can set you back money-wise. Instead of missing out on this essential London luxury experience, look for affordable options.
Here is a list of less expensive afternoon teas in London. Consider the less obvious places for tea, and don't hesitate to search the web for discounts and deals. You just might find a great offer.
Get an Oyster Card
Taking public transport is a budget travel essential, and fortunately, London has fantastic public transport.
Don't waste your pounds on a cab when you can ride the tube so much cheaper. We suggest grabbing an Oyster Card when you arrive to the city. This is a small card you can top up for all your London transport, and it works on buses and trams, too.
The Oyster Card will save you significantly, as the cost breaks down to far cheaper per ride than if you purchase individual tickets.
Learn more about the Oyster Card here.
Visit Harrod's
Perhaps you won't buy anything, but window shopping is free, and there's no better shopping than Harrod's. This world-famous department store is the epitome of luxury, with over 1 million square feet of retail space and floors upon floors of goods for sale.
The displays, particular at the holidays, are highly notable, and the store itself is quite beautiful. Don't miss this London icon during your luxury on a budget stay.
Wander through the wonderful museums
London has a host of many fine museums, and they are at the top of the list for things to do in London. And for visiting London on a budget? Nearly every museum in the city is completely free!
This is such an advantage for visitors to London. You can visit world-class museums without opening your billfold.
Our favorite museums in the city include the British Museum, the British Library, the Victoria & Albert, and the Natural History Museum. Go learn, explore, and wander in these pinnacles of art & culture.
Have you visited London on a budget? How did you save money? Please share your tips for London luxury in the comments below!
---
Pin this post to save for later!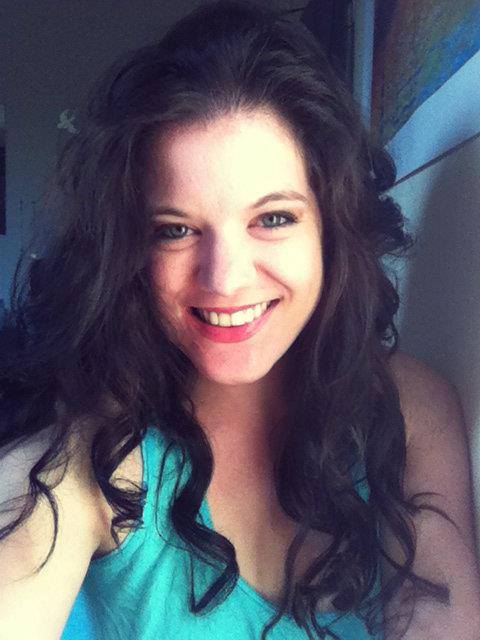 Amy Hartle is the Editor behind Two Drifters, and author of Do You Love Me? How To Stop Seeking Reassurance in Relationships, a book on reassurance seeking. While her name often is found beside the title of "Relationship Expert", she knows that becoming an expert on love and relationships will be a lifelong challenge. But, she is a passionate student of the subject, fully dedicated to learning all she can about relationships, connection, and intimacy, and nurturing her own marriage along the way.
Amy lives in North Carolina with her husband Nathan, and son Malcolm. When not working on websites or traveling the world, the Hartles can be found cuddling, reading, and hanging out with their cats.