---
*Links in this article may be affiliate links, from which we may earn commission. See our
Privacy Policy
for full details.
---
Once a month or so, you'll find a fresh new interview on Two Drifters introducing you to a different adventurous couple. We love this series because we get to learn about the experiences of other travel lovers just like us. Every story is different, and each pair approaches love, adventure, and discovery in their own special way. This series is called Love on the Road.
---

Hello! Please introduce yourselves!
We are Jennifer and Laura – a married lesbian couple who love exploring this big, beautiful world.
When did you first start traveling together?
Our first trip together was a trip with Laura's family to Maui in 2014. We had only been together about a year at that point, but knew we were in it for the long run. Since then, we have travelled to Italy and France, Japan, Hawaii, Costa Rica, and various places throughout BC together.
How would you describe your travel style?
I like to pack a lot of adventure into our itinerary while Laura prefers to relax in a hammock with a good book. So, we compromise and alternate days of activity with unplanned days. We both have Celiac disease, so food is always a big part of our travels. Generally, we travel on a budget, but allow ourselves a few treats and luxury activities.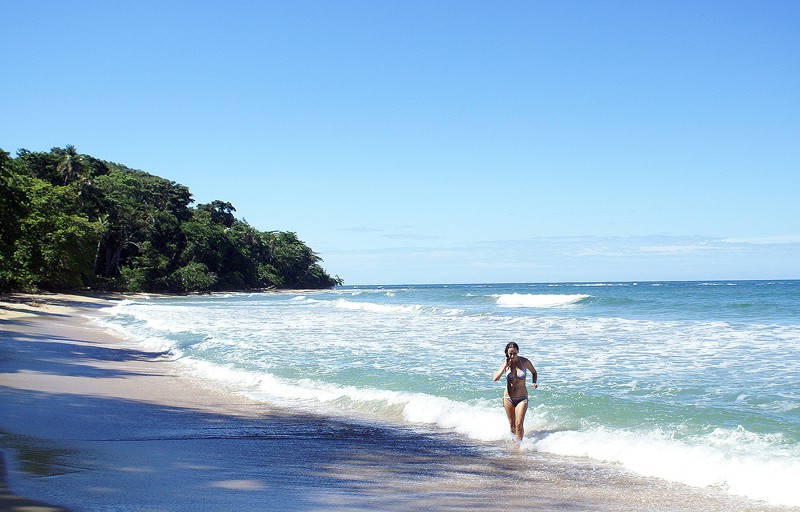 What has been the most rewarding part of traveling as a couple?
Different aspects of your personality come out when you travel with different people. I have loved getting to know how resourceful, calm, and organized my wife can be. Her ability to be a mature adult leaves more room for me to play. In turn, I inspire her to take chances and be spontaneous. So, we really bring out the best in each other.
What has been the most challenging part of traveling as a couple?
Laura and I both get tired, anxious, and depressed pretty easily. The challenge arises when this happens to both of us at the same time because then we are left without our support network. Usually one of us, whoever is feeling stronger, will take control of the situation as best they can in the moment. Then, when things calm down, the other partner offers post-stress support.
Have you ever had a fight on the road/while traveling, and how did you handle it?
Surprisingly, no! There have been ample opportunities for arguments – like getting lost on a hiking trail in Japan – but I think we both understand that getting angry only makes the situation worse, so we work together to solve problems as they arise rather than assign blame. Actually, we've never had a fight in our entire 3-year relationship!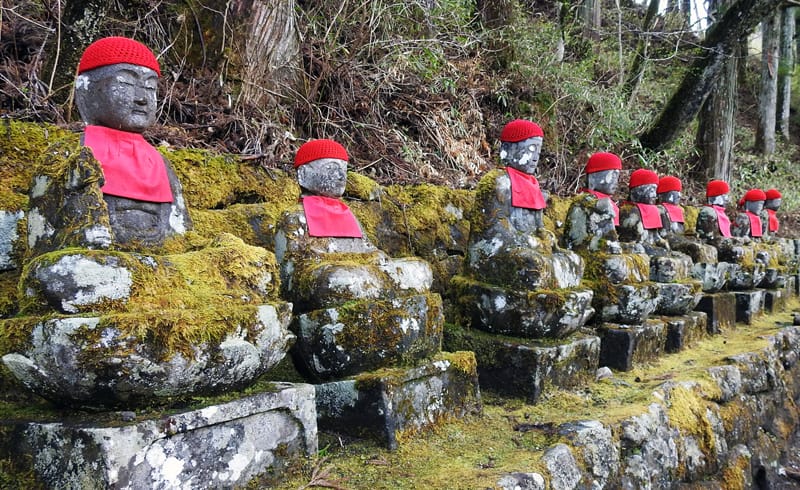 Can you share your funniest, most humorous experience traveling together?
I usually do all the planning and organizing for trips because Laura works full-time. Knowing I can get easily distracted, I usually double and triple things check when making any bookings. However, after spending a lot of money on tickets to go to Robot Restaurant in Tokyo, we arrived and discovered I had bought them for the complete wrong month! I had a total breakdown on one of the busiest streets in Tokyo – where public displays of emotion definitely aren't the norm. To get me off the streets, we ended up going to a karaoke place where we sang cheesy songs at the top of our lungs in order to make ourselves feel better.
Where have you been that you would recommend as the top destination for couples travel?
We love Costa Rica. In fact, that's where we want to move someday. It is such a gorgeous country and relatively LGBTQ friendly.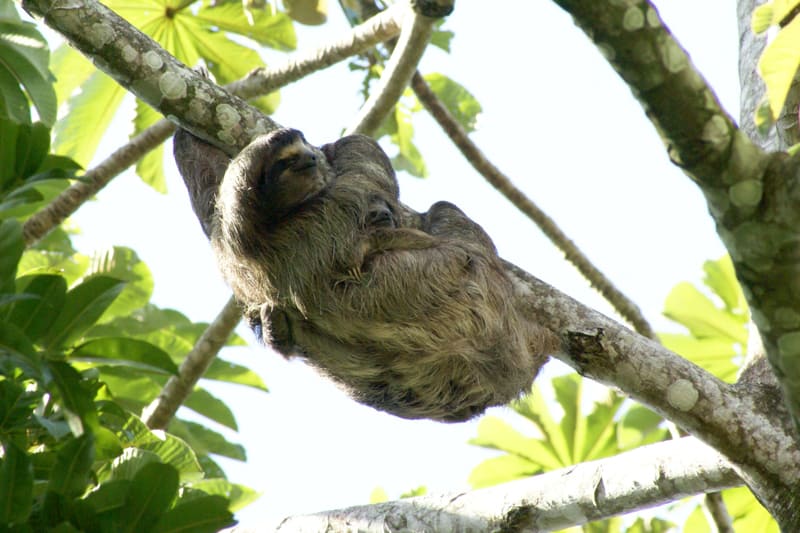 How long have you two been together?
Only 3 short years. But we have settled into our relationship very quickly and it feels like we've known each other forever.
Do you think your relationship would be different if you didn't travel?
I have a hard time imagining a life where we don't travel. Now that we've started, I don't think we can stop. We create such wonderful memories on each trip that there would be a hole in our relationship if we stopped. If we couldn't travel for some reason, I imagine we would fill that space with local adventures as we live in British Columbia and both love nature.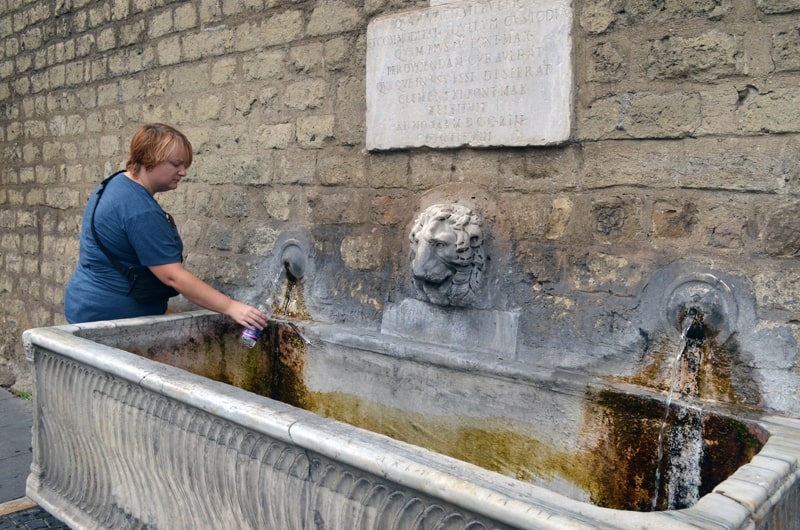 How do you define love?
Love is knowing your best friend will always be at your side.
What do you think is the glue that keeps relationships together?
It's important to always remember that, no matter how compatible two people might be, we are all still individuals. We have our own issues, joys, goals, and dreams. When you can honour the person your spouse is without putting any demands on them to fit into your life in some proscribed way, your bond will be so much tighter.
What advice do you have for couples considering traveling together?
Know yourself first and communicate that with your partner before setting off. Let them know that you can't drive and listen to Google Maps at the same time without crashing into a tree or having a serious case of road rage. Tell them how good you are at figuring out train schedules and that you are happy to take that on. When something does come up, and it will, remember your partner is there to help you, so don't lash out. Take a breath, stop what you're doing, figure out a plan, and forge ahead on your adventure together.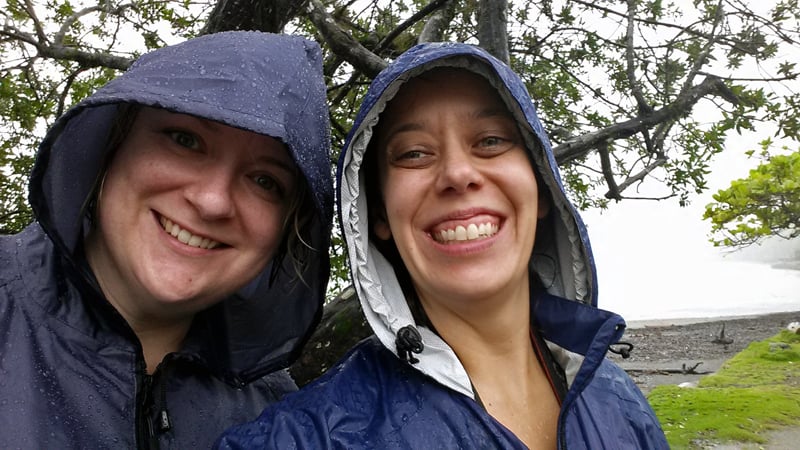 ---
Be sure to keep up with Laura & Jennifer on their blogs & social media!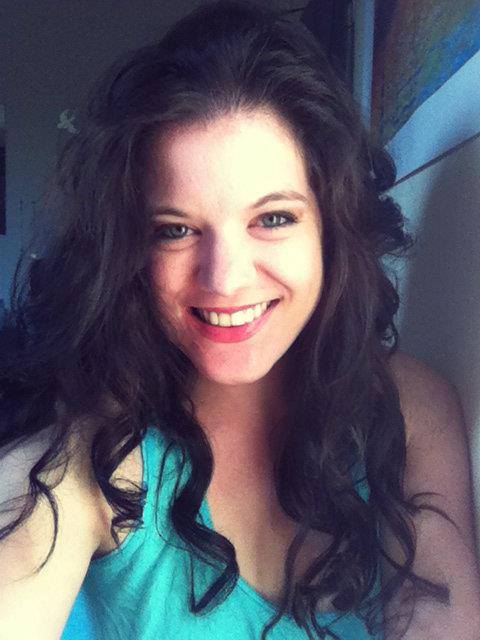 Amy Hartle is the co-founder and owner of Two Drifters, where she blogs about romantic and couples travel, relationships, honeymoons, and more. With a Master's in English and a BA in Musical Theatre, Amy loves to write quality content as well as to entertain, and she hopes to do a bit of both here on the blog! Amy is happily married to her husband Nathan, and when not working on their sites, Amy & Nathan can be found cuddling, reading, and enjoying delicious lattes.