This post may contain affiliate links. Read our disclosure page for full details.
Do you love reading inspirational travel quotes? I admit that I'm a huge fan. Though sometimes can seem cliche when you see the same worn out quotes repeated over and over, what about those unique and truly beautiful words that stir something inside you? For me, the best travel quotes speak of adventure, journeys, and seeing the world, and they get me excited about my next quest.
Some are definitely overused. (If there's one quote about travel I've heard too many times, it's "The world is a book and those who do not travel read only a page." Not my favorite). But there are literally hundreds of adventure travel quotes that are gorgeous and well-written, smart and sentimental without being sappy. I've tried to include a hefty dose of those kinds of quotes in this post. Want even more awesome quotes? Check out
this list from Swedish Nomad
or
this list from DiveIn
.
So let me present to you, my all-time-favorites, my top 10 travel quotes. Plus, for good measure, I'll throw in….say….120 more for you to choose from!
Oh, and spoiler alert: I'm a huge Jack Kerouac fan, so you'll find a number of his quotes included. (If you haven't read
On the Road
, are you even a traveler, bro?) Seriously, though. He's an amazing writer and he penned the quintessential American travel novel. I definitely suggest giving it a read, and maybe the few literary travel quotes I've included of his will inspire you to read it ASAP (or any of
these other great wanderlust-inducing books
).
Where to Use These Traveling Quotes
So you've found our list of beautiful quotes with travel at their heart. What will you do with these words?
Personally, I just love to memorize and write down my favorite quotes. This commits them deeply to my memory and also simply makes me happy. But you can use quotes about travel in a variety of ways and projects. Many travel-lovers enjoy creating DIY projects or buying gifts that showcase their favorite sayings about travel. Consider hand-painted globes, classic wall prints, or other customizable items (phone cases? engraved compasses?)
You could even get a tattoo of your favorite travel quote if you're really willing to commit! I've often considered getting a Jack Kerouac quote inked on me, because I truly love his work.
Top Wanderlust Quotes
"So I find words I never thought to speak.
In streets I never thought I should revisit
When I left my body on a distant shore." ― T.S. Eliot
"A dominant impulse on encountering beauty is to wish to hold on to it, to possess it and give it weight in one's life. There is an urge to say, 'I was here, I saw this and it mattered to me." ― Alain de Botton, The Art of Travel
"What is that feeling when you're driving away from people and they recede on the plain till you see their specks dispersing? – it's the too-huge world vaulting us, and it's good-bye. But we lean forward to the next crazy venture beneath the skies." ― Jack Kerouac, On the Road
"Now more than ever do I realize that I will never be content with a sedentary life, that I will always be haunted by thoughts of a sun-drenched elsewhere." ― Isabelle Eberhardt
"The morning wind forever blows, the poem of creation is uninterrupted, but few are the ears that hear it." ― Henry David Thoreau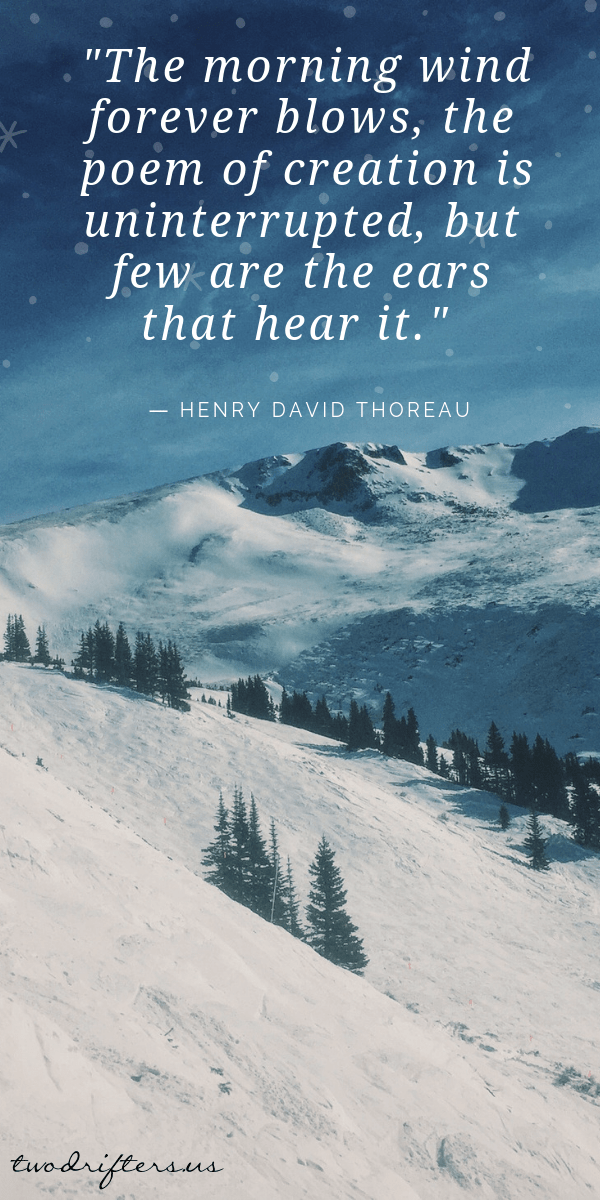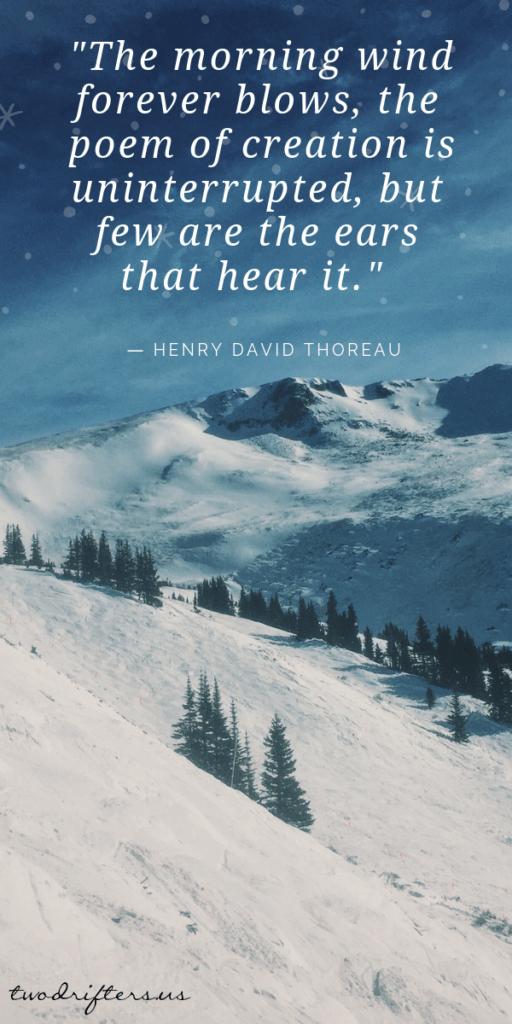 "We must go beyond textbooks, go out into the bypaths and untrodden depths of the wilderness and travel and explore and tell the world the glories of our journey." ― John Hope Franklin"
Wandering re-establishes the original harmony which once existed between man and the universe." ― Anatole France
"We travel, initially, to lose ourselves; and we travel, next to find ourselves. We travel to open our hearts and eyes and learn more about the world than our newspapers will accommodate. We travel to bring what little we can, in our ignorance and knowledge, to those parts of the globe whose riches are differently dispersed. And we travel, in essence, to become young fools again- to slow time down and get taken in, and fall in love once more." ― Pico Iyer
"There was nowhere to go but everywhere, so just keep on rolling under the stars."― Jack Kerouac
"When you're traveling, you are what you are, right there and then. People don't have your past to hold against you. No yesterdays on the road." ― William Least-Heat Moon
Short Travel Quotes
Need a quick quotation about travel? A short and sweet wanderlust photo caption? Check out this list to find your new favorite inspirational quote for travel.
"Travel brings power and love back into your life." ― Rumi Jalalud-Din
"Every hundred feet the world changes" ― Roberto Bolaño
"I heard an airplane passing overhead. I wished I was on it." ― Charles Bukowski
"The trail is the thing, not the end of the trail. Travel too fast, and you miss all you are traveling for." ― Louis L'Amour
"So shut up, live, travel, adventure, bless and don't be sorry" ― Jack Kerouac
"A good traveller is one who knows how to travel with the mind." ― Michael Bassey Johnso
"I wonder if the ocean smells different on the other side of the world." ― J.A. Redmersk
"Life is beautiful if you are on the road to somewhere." ― Orhan Pamuk
"Though we travel the world over to find the beautiful, we must carry it with us or we find it not." ― Ralph Waldo Emerson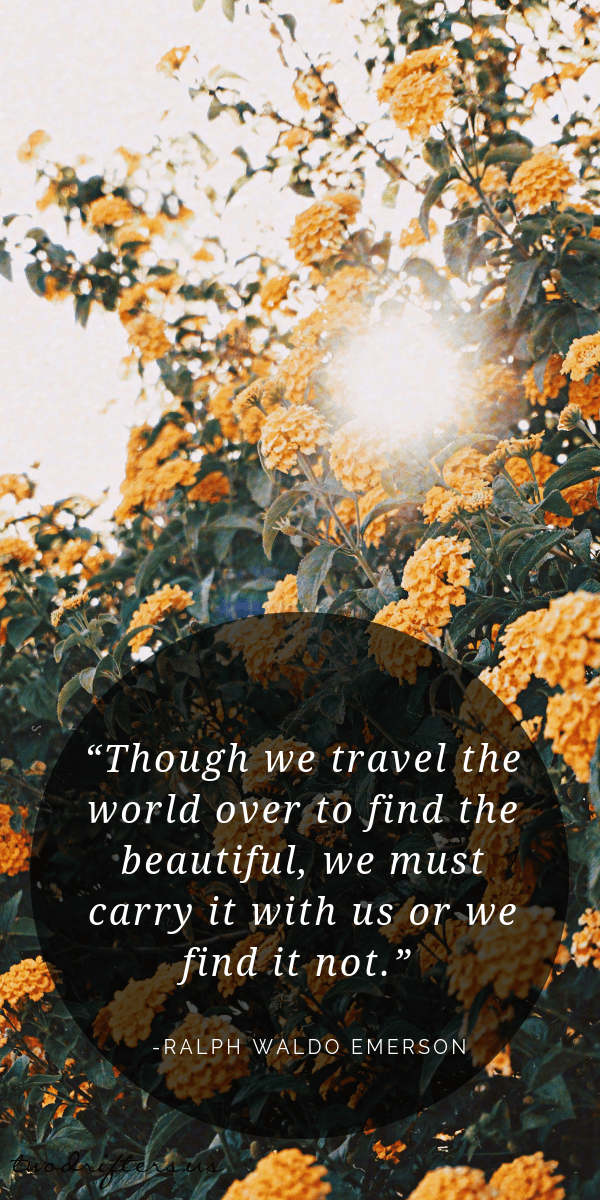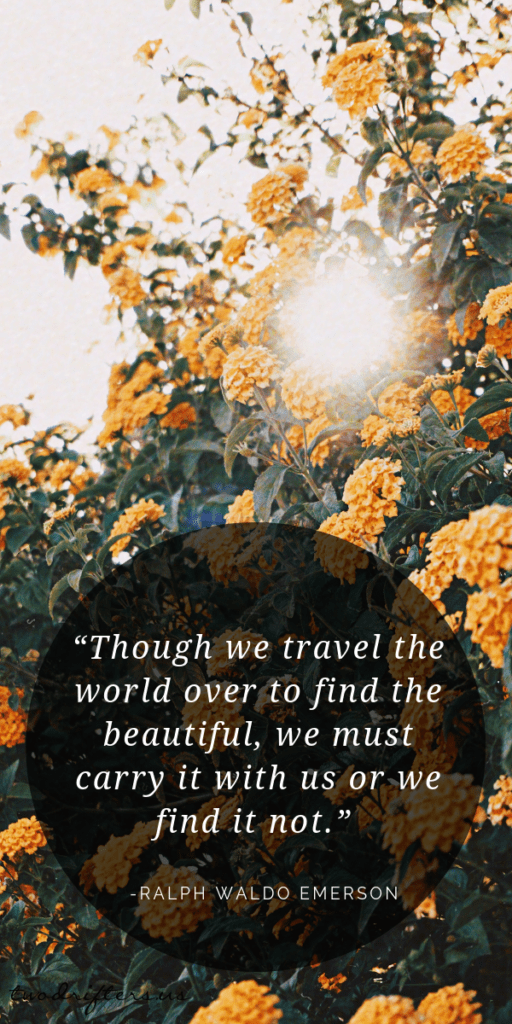 "Once you begin traveling, it might so happen that you discover a place where people are just like you." ― Dr Prem Jagyasi
"There's a part of me that thinks perhaps we go on existing in a place even after we've left it." ― Colum McCann
"What is a Wanderess? Bound by no boundaries, contained by no countries, tamed by no time, she is the force of nature's course." ― Roman Payne
"Every traveler has a home of his own, and he learns to appreciate it the more from his wandering." ― Charles Dickens
"Travel makes one modest. You see what a tiny place you occupy in the world." ― Gustave Flaubert
"The journey of a thousand miles begins with a single step." ― Lao Tzu
"There is a kind of magicness about going far away and then coming back all changed." ― Kate Douglas Wiggin
"It is good to have an end to journey toward; but it is the journey that matters, in the end." ― Ursula K. Le Guin
"Wherever you go becomes a part of you somehow." ― Anita Desai
"The traveler sees what he sees. The tourist sees what he has come to see." ―
Famous Travel Quotes You've Probably Heard Before
"To move, to breathe, to fly, to float, To gain all while you give; To roam the roads of lands remote, To travel is to live."
― Hans Christian Andersen
A ship in harbor is safe, but that is not what ships are built for." -John A. Shedd
"We live in a wonderful world that is full of beauty, charm and adventure. There is no end to the adventures we can have if only we seek them with our eyes open." ― Jawaharlal Nehru
"To travel is to discover that everyone is wrong about other countries." -Aldous Huxley
"The journey not the arrival matters." ― T.S. Eliot
"I am not the same having seen the moon shine on the other side of the world." ― Mary Anne Radmacher
"Let us step into the night and pursue that flighty temptress, adventure." -J.K. Rowling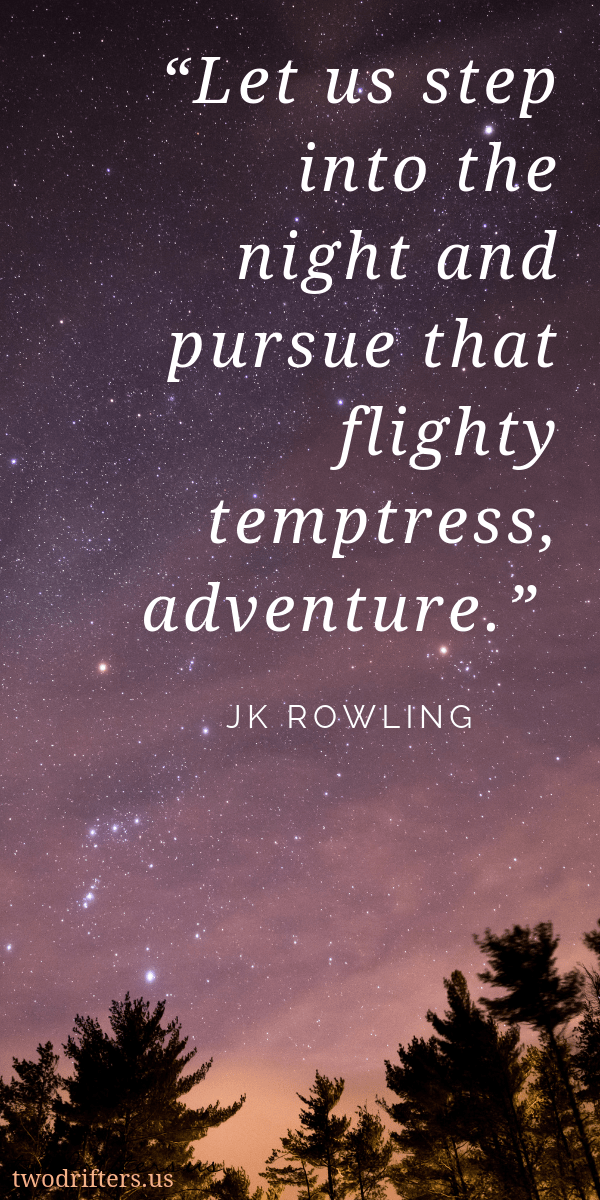 "If we were meant to stay in one place, we would have roots instead of feet." ― Rachel Wolchin
"The impulse to travel is one of the hopeful symptoms of life. " ― Agnes Repplier
"Traveling – It makes you speechless and then turns you into a storyteller." — Ibn Battuta
"For my part, I travel not to go anywhere but to go. I travel for travel's sake. The great affair is to move." ― Robert Louis Stevenson
"Once the travel bug bites there is no known antidote, and I know that I shall be happily infected until the end of my life"
― Michael Palin
"Once a year, go someplace you've never been before." — Dalai Lama
"Our battered suitcases were piled on the sidewalk again; we had longer ways to go. But no matter, the road is life" ― Jack Kerouac
"Travel is fatal to prejudice, bigotry, and narrow-mindedness, and many of our people need it sorely on these accounts. Broad, wholesome, charitable views of men and things cannot be acquired by vegetating in one little corner of the earth all one's lifetime." ― Mark Twain
"The real voyage of discovery consists not in seeking new landscapes, but in having new eyes." ― Marcel Proust
"A good traveler has no fixed plans and is not intent on arriving." ― Lao Tzu
"Travel is the only thing you buy that makes you richer." –Unknown
"If you're twenty-two, physically fit, hungry to learn and be better, I urge you to travel – as far and as widely as possible. Sleep on floors if you have to. Find out how other people live and eat and cook. Learn from them – wherever you go." ― Anthony Bourdain
"Do not follow where the path may lead. Go instead where there is no path and leave a trail." -Ralph Waldo Emerson
Literary Quotes about Traveling
"I saw in their eyes something I was to see over and over in every part of the nation- a burning desire to go, to move, to get under way, anyplace, away from any Here. They spoke quietly of how they wanted to go someday, to move about, free and unanchored, not toward something but away from something. I saw this look and heard this yearning everywhere in every states I visited. Nearly every American hungers to move." ― John Steinbeck, Travels With Charley
"So in America when the sun goes down and I sit on the old broken-down river pier watching the long, long skies over New Jersey and sense all that raw land that rolls in one unbelievable huge bulge over to the West Coast, and all that road going, and all the people dreaming in the immensity of it, and in Iowa I know by now the children must be crying in the land where they let the children cry, and tonight the stars'll be out, and don't you know that God is Pooh Bear? the evening star must be drooping and shedding her sparkler dims on the prairie, which is just before the coming of complete night that blesses the earth, darkens all the rivers, cups the peaks and folds the final shore in, and nobody, nobody knows what's going to happen to anybody besides the forlorn rags of growing old, I think of Dean Moriarty, I even think of Old Dean Moriarty the father we never found, I think of Dean Moriarty." ― Jack Kerouac, On the Road
"Tourists went on holidays while travellers did something else. They travelled." ― Alex Garland, The Beach
"Packing up. The nagging worry of departure. Lost keys, unwritten labels, tissue paper lying on the floor. I hate it all. Even now, when I have done so much of it, when I live, as the saying goes, in my boxes. Even to-day, when shutting drawers and flinging wide a hotel wardrobe, or the impersonal shelves of a furnished villa, is a methodical matter of routine, I am aware of sadness, of a sense of loss. Here, I say, we have lived, we have been happy. This has been ours, however brief the time. Though two nights only have been spent beneath a roof, yet we leave something of ourselves behind. Nothing material, not a hair-pin on a dressing-table, not an empty bottle of aspirin tablets, not a handkerchief beneath a pillow, but something indefinable, a moment of our lives, a thought, a mood. This house sheltered us, we spoke, we loved within those walls. That was yesterday. To-day we pass on, we see it no more, and we are different, changed in some infinitesimal way. We can never be quite the same again." — Daphne du Maurier, Rebecca
"All that is gold does not glitter,
Not all those who wander are lost;
The old that is strong does not wither,
Deep roots are not reached by the frost.
From the ashes a fire shall be woken,
A light from the shadows shall spring;
Renewed shall be blade that was broken,
The crownless again shall be king."
― J.R.R. Tolkien
"In books I have traveled, not only to other worlds, but into my own." ― Anna Quindlen
"The way I see it, every time a man gets up in the morning he starts his life over. Sure, the bills are there to pay, and the job is there to do, but you don't have to stay in a pattern. You can always start over, saddle a fresh horse and take another trail."
― Louis L'Amour, The Proving Trail
"Drifting across the vast space, silent except for wind and footsteps, I felt uncluttered and unhurried for the first time in a while, already on desert time." ― Rebecca Solnit
"A pain stabbed my heart, as it did every time I saw a girl I loved who was going the opposite direction in this too-big world." ― Jack Kerouac, On the Road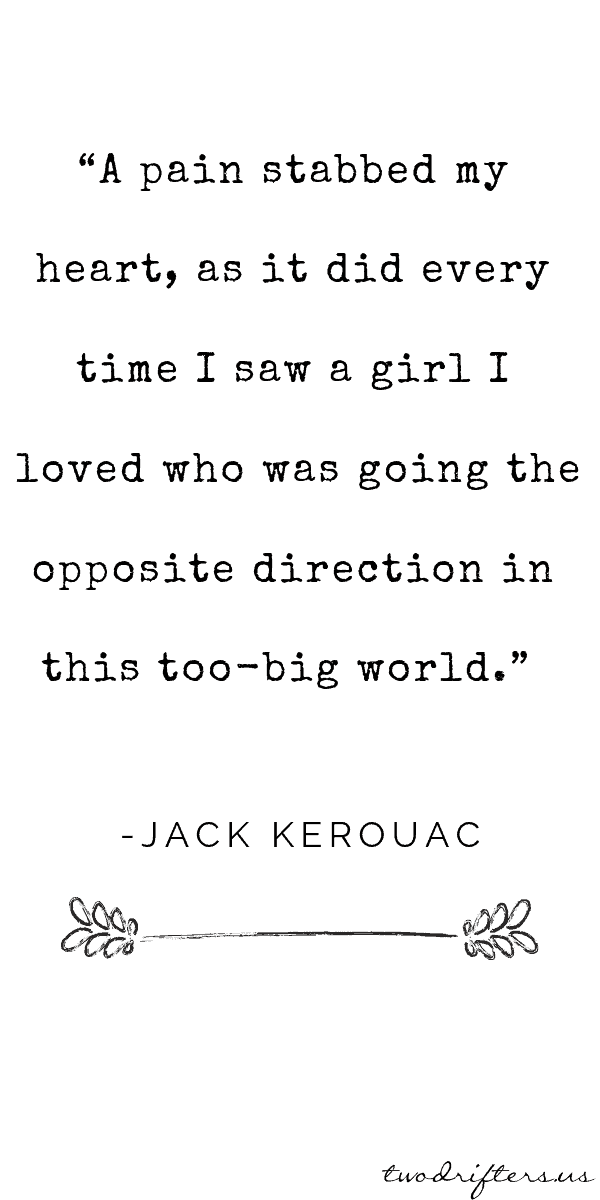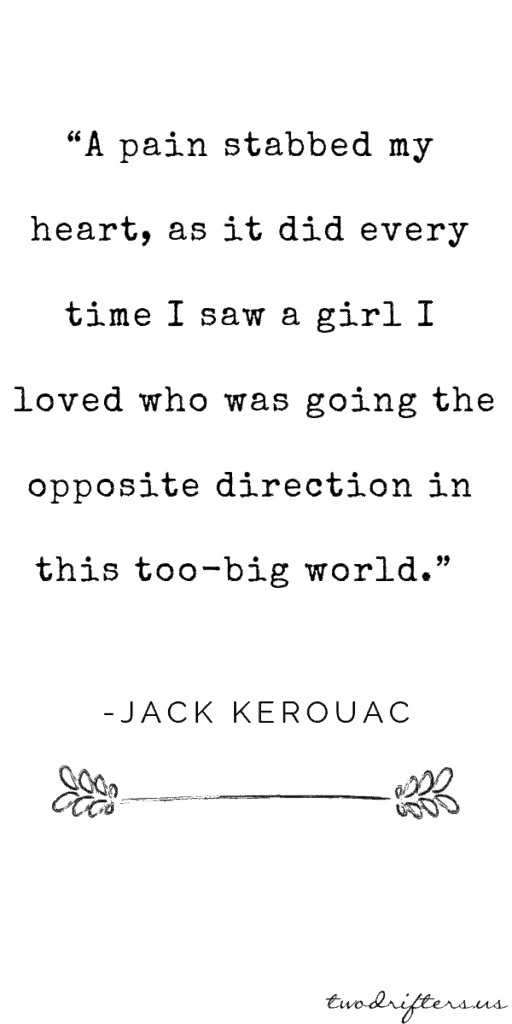 "The Road goes ever on and on
Down from the door where it began.
Now far ahead the Road has gone,
And I must follow, if I can,
Pursuing it with eager feet,
Until it joins some larger way
Where many paths and errands meet.
And whither then? I cannot say"
― J.R.R. Tolkien
"Most travel, and certainly the rewarding kind, involves depending on the kindness of strangers, putting yourself into the hands of people you don't know and trusting them with your life." ― Paul Theroux, Ghost Train to the Eastern Star
Quotes about Travel and Adventure
"The wish to travel seems to me characteristically human: the desire to move, to satisfy your curiosity or ease your fears, to change the circumstances of your life, to be a stranger, to make a friend, to experience an exotic landscape, to risk the unknown.." ― Paul Theroux
"Travellers understand, instinctively and by experience, that travel and adventure change and elongate time, even while navigating the deadlines of airline and train departures." ― Paul Sheehan
"Thousands of tired, nerve-shaken, over-civilized people are beginning to find out that going to the mountains is going home; that wildness is a necessity" ― John Muir
"We need the tonic of wildness…At the same time that we are earnest to explore and learn all things, we require that all things be mysterious and unexplorable, that land and sea be indefinitely wild, unsurveyed and unfathomed by us because unfathomable. We can never have enough of nature." ― Henry David Thoreau
"Adventure is allowing the unexpected to happen to you. Exploration is experiencing what you have not experienced before. How can there be any adventure, any exploration, if you let somebody else – above all, a travel bureau – arrange everything before-hand?" ― Richard Aldington
"Adventure rewrites the routine of our lives and wakes us sharply from the comforts of the familiar. It allows us to see how vast the expanse of our experience. Our ability to grow is no longer linear but becomes unrestricted to any direction we wish to run." ― Josh Gates
"It's a dangerous business, Frodo, going out your door. You step onto the road, and if you don't keep your feet, there's no knowing where you might be swept off to." ― J.R.R. Tolkien
"What is it about maps? I could look at them all day, earnestly studying the names of towns and villages I have never heard of and will never visit…" ― Bill Bryson
"Travelers understand, instinctively and by experience, that travel and adventure change and elongate time, even while navigating the deadlines of airline and train departures."― Paul Sheehan
"I want to stay as close to the edge as I can without going over. Out on the edge you see all kinds of things you can't see from the center." — Kurt Vonnegut, Jr.
"Although I deeply love oceans, deserts and other wild landscapes, it is only mountains that beckon me with that sort of painful magnetic pull to walk deeper and deeper into their beauty. They keep me continuously wanting to know more, feel more, see more." ― Victoria Erickson
"There is a love of wild nature in everybody, an ancient mother-love showing itself whether recognized or no, and however covered by cares and duties" ― John Muir
"I was surprised, as always, by how easy the act of leaving was, and how good it felt. The world was suddenly rich with possibility." ― Jack Kerouac
"If I'm an advocate for anything, it's to move. As far as you can, as much as you can. Across the ocean, or simply across the river. The extent to which you can walk in someone else's shoes or at least eat their food, it's a plus for everybody. Open your mind, get up off the couch, move." ― Anthony Bourdain
"While she was in transit, being unattached was exhilarating, but the moment she stopped, so did the high." ― Whitney Otto
Dreamy Inspirational Travel Quotes
"Let those who wish have their respectability- I wanted freedom, freedom to indulge in whatever caprice struck my fancy, freedom to search in the farthermost corners of the earth for the beautiful, the joyous, and the romantic." ― Richard Halliburton
"When no possessions keep us, when no countries contain us, and no time detains us, man becomes a heroic wanderer, and woman, a wanderess." ― Roman Payne
"We only know a tiny proportion about the complexity of the natural world. Wherever you look, there are still things we don't know about and don't understand. […] There are always new things to find out if you go looking for them." ― David Attenborough
"It is always sad to leave a place to which one knows one will never return. Such are the melancholies du voyage: perhaps they are one of the most rewarding things about traveling." ― Gustave Flaubert
"It's an irritating reality that many places and events defy description. Angkor Wat and Machu Picchu, for instance, seem to demand silence, like a love affair you can never talk about. For a while after,you fumble for words, trying vainly to assemble a private narrative, an explanation, a comfortable way to frame where you've been and whats happened. In the end, you're just happy you were there- with your eyes open- and lived to see it." ― Anthony Bourdain
"Horizons, cheap whisky straight from the bottleand your hands in mine." ― Charlotte Eriksson
"When you go to a country, you must learn how to say two things: how to ask for food, and to tell a woman that you love her. Of these the second is more important, for if you tell a woman you love her, she will certainly feed you." ― Louis L'Amour
"Every dreamer knows that it is entirely possible to be homesick for a place you've never been to, perhaps more homesick than for familiar ground." ― Judith Thurman
"Still, there are times I am bewildered by each mile I have traveled, each meal I have eaten, each person I have known, each room in which I have slept. As ordinary as it all appears, there are times when it is beyond my imagination." -Jhumpa Lahiri
"The urge to travel feels magnetic. Two of my favorite words are linked: departure time. And travel whets the emotions, turns upside down the memory bank, and the golden coins scatter." ― Frances Mayes
"Traveling is a brutality. It forces you to trust strangers and to lose sight of all that familiar comfort of home and friends.
You are constantly off balance. Nothing is yours except the essential things: air, sleep, dreams, sea, the sky – all things tending towards the eternal or what we imagine of it." – Cesare Pavese
"Why do you go away? So that you can come back. So that you can see the place you came from with new eyes and extra colors. And the people there see you differently, too. Coming back to where you started is not the same as never leaving."
― Terry Pratchett
"Every one of a hundred thousand cities around the world had its own special sunset and it was worth going there, just once, if only to see the sun go down." ― Ryu Murakami
"Still round the corner there may wait
A new road or a secret gate
And though I oft have passed them by
A day will come at last when I
Shall take the hidden paths that run
West of the Moon, East of the Sun."
― J.R.R. Tolkien
"I address you all tonight for who you truly are: wizards, mermaids, travelers, adventurers, and magicians. You are the true dreamers." ― Brian Selznick
"The pleasure we derive from journeys is perhaps dependent more on the mindset with which we travel than on the destination we travel to." ― Alain de Botton
"Air travel reminds us who we are. It's the means by which we recognize ourselves as modern. The process removes us from the world and sets us apart from each other. We wander in the ambient noise, checking one more time for the flight coupon, the boarding pass, the visa. The process convinces us that at any moment we may have to submit to the force that is implied in all this, the unknown authority behind it, behind the categories, the languages we don't understand. This vast terminal has been erected to examine souls." ― Don DeLillo
"But why think about that when all the golden lands ahead of you and all kinds of unforseen events wait lurking to surprise you and make you glad you're alive to see?" ― Jack Kerouac, On the Road
More Awesome Trip Quotes
"Only the road and the dawn, the sun, the wind, and the rain,
And the watch fire under stars, and sleep, and the road again." ― John Masefield
"Leave home, leave the country, leave the familiar. Only then can routine experience—buying bread, eating vegetables, even saying hello—become new all over again." ― Anthony Doerr
"They spoke less and less between them until at last they were silent altogether as is often the way with travelers approaching the end of a journey." ― Cormac McCarthy
"The exploration of self is only enhanced by your expeditions & innumerable odysseys that nurture the mind and soul, if finding a purpose is your goal then travelling lies at the heart of it." ― Sachin Kumar Puli
"This was how it was with travel: one city gives you gifts, another robs you. One gives you the heart's affections, the other destroys your soul. Cities and countries are as alive, as feeling, as fickle and uncertain as people. Their degrees of love and devotion are as varying as with any human relation. Just as one is good, another is bad." ― Roman Payne
"Books are the plane, and the train, and the road. They are the destination, and the journey. They are home." ― Anna Quindlen
A man of ordinary talent will always be ordinary, whether he travels or not; but a man of superior talent will go to pieces if he remains forever in the same place" – Wolfgang Amadeus Mozart
"I had a desire to see something besides my own shores, if only to be content to return to them someday. If I wish to live in my native land and love her, it should not be out of ignorance." ― Margaret George
"Travel is the only context in which some people ever look around. If we spent half the energy looking at our own neighborhoods, we'd probably learn twice as much." ― Lucy R. Lippard
"You meet a new person, you go with him and suddenly you get a whole new city…you go down new streets, you see houses you never saw before, pass places you didn't even know were there. Everything changes." ― Samuel R. Delan
"The value of your travels does not hinge on how many stamps you have in your passport when you get home — and the slow nuanced experience of a single country is always better than the hurried, superficial experience of forty countries."
― Rolf Potts
"The world is as large as I let it be. Each step I take into the unknown reveals a thousand more steps of possibility. Earth may not be growing but my world certainly does with each step I take." ― Avina Celeste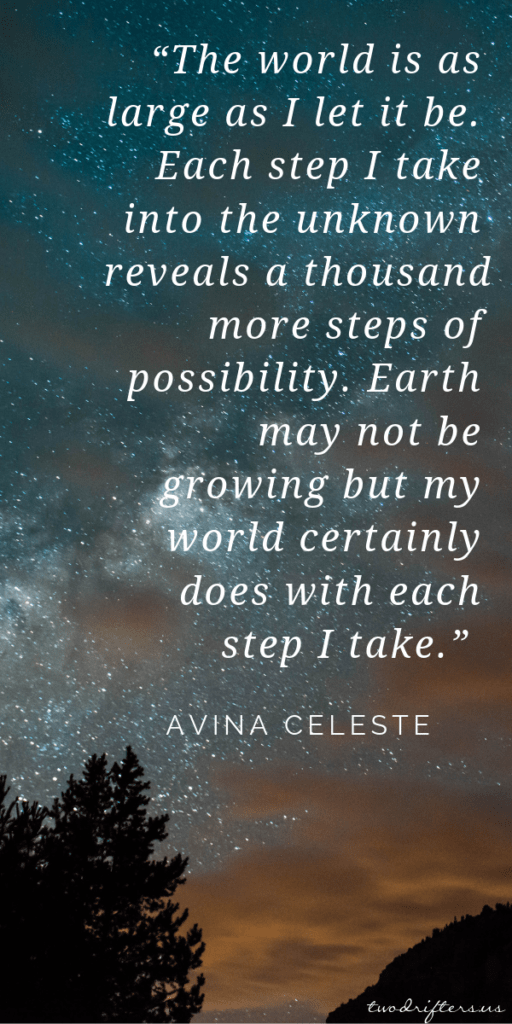 "To know a person in his home is not to know him at all: to meet him on a country road with only his baggage is to at last contact the core, the inner cell of his personality." ― John Tibbetts
"When you travel, remember that a foreign country is not designed to make you comfortable. It is designed to make its own people comfortable." ― Clifton Fadiman
"Roam abroad in the world, and take thy fill of its enjoyments before the day shall come when thou must quit it for good." ― Saadi
"It's in those quiet little towns, at the edge of the world, that you will find the salt of the earth people who make you feel right at home." ― Aaron Lauritsen
"We wish to learn all the curious, outlandish ways of all the different countries, so that we can "show off" and astonish people when we get home. We wish to excite the envy of our untraveled friends with our strange foreign fashions which we can't shake off." ― Mark Twain
Thoughtful Phrases About Travel + Self Discovery
"No man is brave that has never walked a hundred miles. If you want to know the truth of who you are, walk until not a person knows your name. Travel is the great leveler, the great teacher, bitter as medicine, crueler than mirror-glass. A long stretch of road will teach you more about yourself than a hundred years of quiet." ― Patrick Rothfuss
"Nobody can discover the world for somebody else. Only when we discover it for ourselves does it become common ground and a common bond and we cease to be alone." ― Wendell Berry
"I keep going back
as if Im looking for something I have lost
back to the motherland, sisterland, fatherland
back to the beacon, the breast
the smell and taste of the breeze,
and the singing of the rain."
― Heather Nova
"Once you have traveled, the voyage never ends, but is played out over and over again in the quietest chambers. The mind can never break off from the journey." ― Pat Conroy
"No changing of place at a hundred miles an hour will make us one whit stronger, or happier, or wiser. There was always more in the world than man could see, walked they ever so slowly; they will see it no better for going fast. The really precious things are thought and sight, not pace. It does a bullet no good to go fast; and a man, if he be truly a man, no harm to go slow; for his glory is not at all in going, but in being." ― John Ruskin
"Whenever he was en route from one place to another, he was able to look at his life with a little more objectivity than usual. it was often on trpis that he thought most clearly, and made the decisions that he could not reach when he was stationary." ― Paul Bowles
"Through travel I first became aware of the outside world; it was through travel that I found my own introspective way into becoming a part of it." ― Eudora Welty
"Maybe you had to leave in order to miss a place; maybe you had to travel to figure out how beloved your starting point was."― Jodi Picoult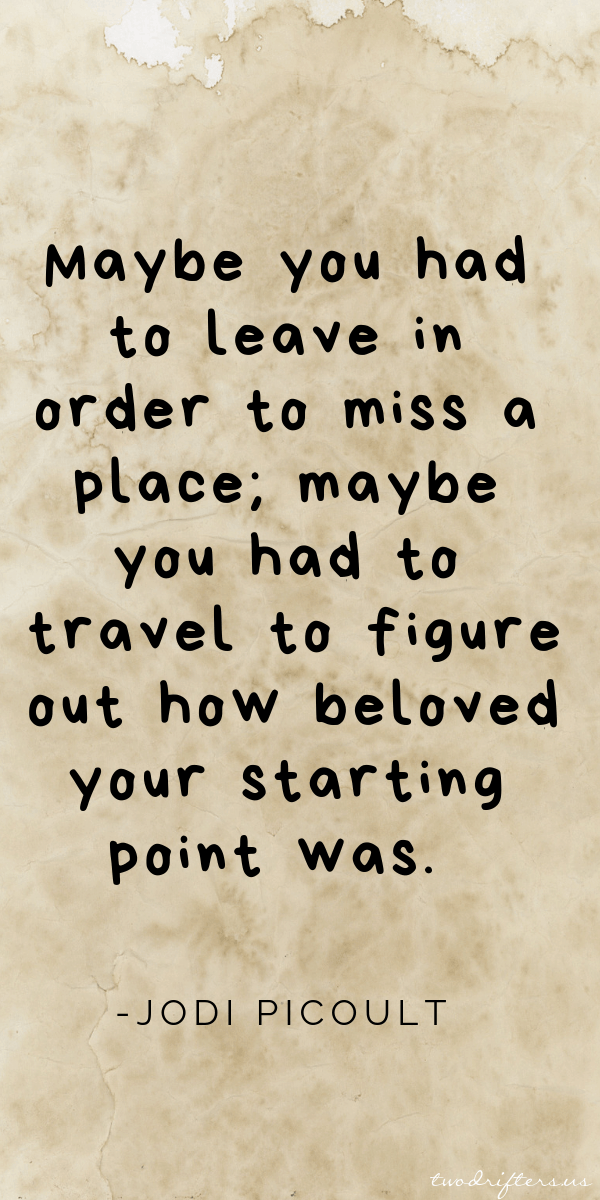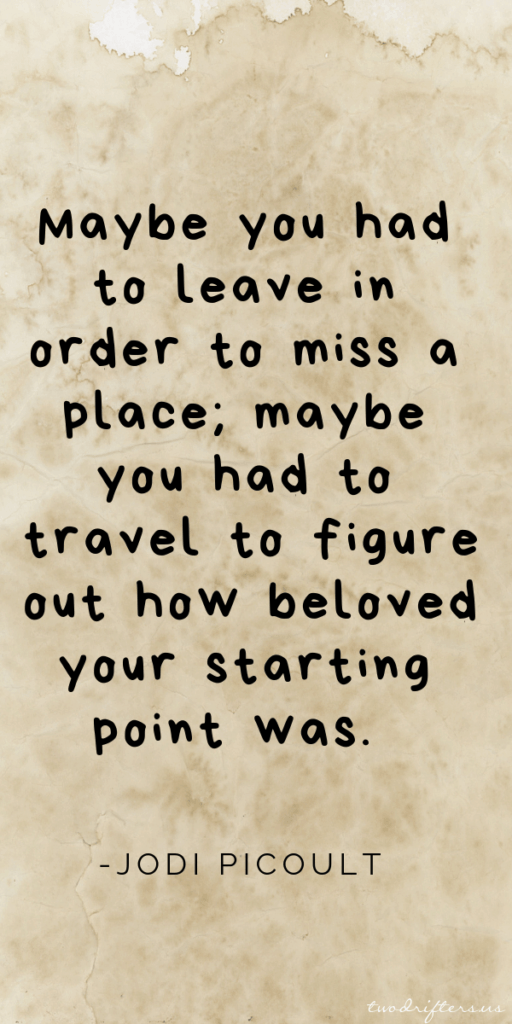 "Journeys are the midwives of thought. Few places are more conducive to internal conversations than moving planes, ships or trains." ― Alain de Botton
"Traveling is a fool's paradise. Our first journeys discover to us the indifference of places. At home I dream that at Naples, at Rome, I can be intoxicated with beauty, and lose my sadness. I pack my trunk, embrace my friends, embark on the sea, and at last wake up in Naples, and there beside me is the stern fact, the sad self, unrelenting, identical, that I fled from. I seek the Vatican, and the palaces. I affect to be intoxicated with sights and suggestions, but I am not intoxicated. My giant goes with me wherever I go." ― Ralph Waldo Emerson
"The farther you go, however, the harder it is to return. The world has many edges, and it's easy to fall off." ― Anderson Cooper
"Every journey conceals another journey within its lines: the path not taken and the forgotten angle." ― Jeanette Winterson
"There are far, far better things ahead than any we leave behind." ― C.S. Lewis
"We leave something of ourselves behind when we leave a place, we stay there, even though we go away. And there are things in us that we can find again only by going back there." ― Pascal Mercier, Night Train to Lisbon
"Paradise was always over there, a day's sail away. But it's a funny thing, escapism. You can go far and wide and you can keep moving on and on through places and years, but you never escape your own life. I, finally, knew where my life belonged. Home." ― J. Maarten Troost
"A journey, after all, neither begins in the instant we set out, nor ends when we have reached our doorstep once again. It starts much earlier and is really never over, because the film of memory continues running on inside of us long after we have come to a physical standstill. Indeed, there exists something like a contagion of travel, and the disease is essentially incurable." ― Ryszard Kapuściński
"No one realizes how beautiful it is to travel until he comes home and rests his head on his old, familiar pillow. " ― Lin Yutang
"I wish it need not have happened in my time," said Frodo.
"So do I," said Gandalf, "and so do all who live to see such times. But that is not for them to decide. All we have to decide is what to do with the time that is given us."
― J.R.R. Tolkien
"Travel does not exist without home…If we never return to the place we started, we would just be wandering, lost. Home is a reflecting surface, a place to measure our growth and enrich us after being infused with the outside world." ― Josh Gates
---
Which of these is among the best travel quotes? Do you have another favorite?
---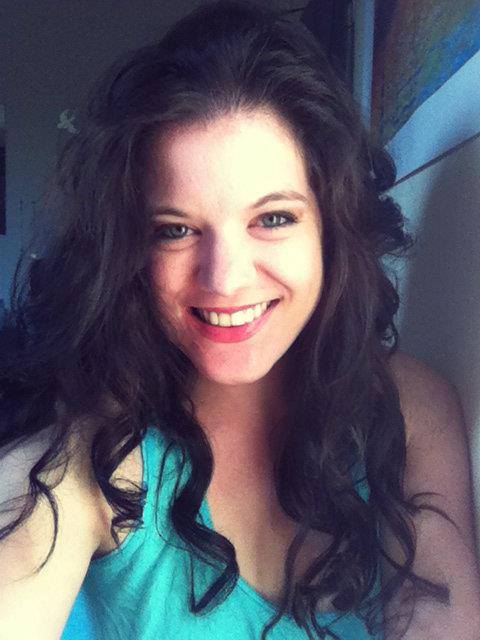 Amy Hartle is the author of Do You Love Me? How To Stop Seeking Reassurance in Relationships, a book on reassurance seeking and relationship anxiety. Both her book and this blog are born of personal experience; Amy shares expert relationship advice from the lessons learned during her own 10+ years with her husband, as well as couples travel tips and romantic getaway recommendations, all gleaned while traveling the world together.