This post may contain affiliate links. Read our disclosure page for full details.
While we've already said "I do" and embarked on an amazing honeymoon in Canada, sometimes, other destinations call to us. These might be romantic getaways in our own region or epic voyages across the sea. There's one destination that piques our interest continually, and this is Iceland. This is one country we'd absolutely consider for round two. Second honeymoon in Iceland? Why not!?
Though our plans are still very much in the dream stage, we've definitely thought about what we'll do when we finally reach that magical island nation. It certainly helps that nearly all of our travel blogger friends seem to have been there! For us, this means endless inspiration and some insane photos to feast our eyes on. Clearly, Iceland is incredible. If we get there soon (fingers crossed), we'll be ready for some amazing adventures. Below, you'll find our Two Drifters Iceland bucket list, with ideas for any couple, solo traveler, or anyone looking for a great Iceland itinerary.
Feast our eyes on the Northern Lights
Both of us have always dreamed of seeing the Northern Lights. Witnessing the Northern Lights in Iceland seems unbelievable. This is a natural phenomenon that we as photographers would especially be excited to see for ourselves. And nothing could really be more romantic, could it? After some of the breathtaking photos we've seen of Iceland's sky, we know we need to experience it together.
Be intrepid with some epic hiking in Iceland
Outdoor adventures would definitely be a huge part of our second honeymoon in Iceland. It seems like there is so much countryside to explore. Short hikes would be great, but we might be up for a longer trek as well, especially if it promised incomparable views. One of the most intriguing places is Jokulsargljufur National Park, as well as Kerlingarfjoll, which boasts stunning scenery and hot springs. Yes, please!
Let our cares melt away in the Blue Lagoon
We'll be happy to enjoy any hot springs in Iceland, but it seems like you can't go to Iceland without a soak in the famed Blue Lagoon. This picturesque spot looks like it is the #1 spot for couples. A must-see on a honeymoon to Iceland. You can sip cocktails at the swim-up bar and relax in the very warm waters of the lagoon. Sounds like bliss!
Embark on a glacier tour
A glacier tour in Iceland would be a must-add item to our bucket list. We're always up for an adventure in the outdoors, and we've never seen a glacier. Hiking and exploring these awe-inspiring landmasses, with their impressive, tongue-twisting names, would undoubtedly be one of the highlights of our trip.
Photograph Iceland's best waterfalls
Have you heard about Iceland's waterfalls? They look spectacular! Most are booming and powerful, often creating sparkling rainbows in their mist. Photos suggest that Skogafoss, Selfoss, and Seljalandsfoss are among the most beautiful. It would be a fun challenge exploring the lesser-known waterfalls in Iceland as well, as we love stumbling across the more "hidden gems" of a country.

Savor Iceland's culinary delicacies
We'll admit that we're not always the most adventurous when it comes to trying new foods, but we love sampling the local flavors everywhere we go. Haggis in Scotland, anyone? In Iceland, this would mean a feast of skyr yogurt, many strong types of fish (and maybe even whale), and, apparently, hot dogs!
Visit a black sand beach
There's something about those vast, black sand beaches that is beyond enchanting. Maybe it's the fact that they were formed by lava, or maybe it's the rocky shapes towering in the distance. Either way, the black sand beaches in Iceland look like something out of a fantasy novel. We'd love to live out a real storybook experience by exploring these remarkable vistas. The photos make us think of Scotland, but even more spacious and striking. Iceland is chock full of natural wonders like these.
See the wild ponies and other wildlife in Iceland
Spotting wildlife is one of our favorite parts of any travel experience. Puffins, killer whales, arctic foxes, sea eagles, reindeer. It seems like Iceland's wild animals could be more amazing than any we've seen yet. At the very least, we'd be thrilled to see and photograph the famous wild ponies of Iceland. Nearly every post and guidebook on Iceland we've seen has showcased these stately creatures, and they seem to be an essential thing to see in Iceland.
Stay in an utterly romantic hotel
No Iceland honeymoon (or second honeymoon) is complete without a stay in a luxurious, romance-filled hotel. Finding these special lodgings is one of our favorite things to do as a traveling couple. Our web browsing has shown us that Iceland has no shortage of beautiful hotels to choose from. Our must haves? A jaw-dropping view. Proximity to a hot spring. Bedding you could lie in forever. Sigh. Sounds amazing, doesn't it? Let's go!
---
So far, the closest we've come to an Icelandic honeymoon is a quick stopover at the airport on our way to Scotland. But don't you worry. In time, we're confident we'll make this bucket list trip to Iceland and tell you all about it. Stay tuned!
Photos Courtesy of Iceland.is
Pin this post for later!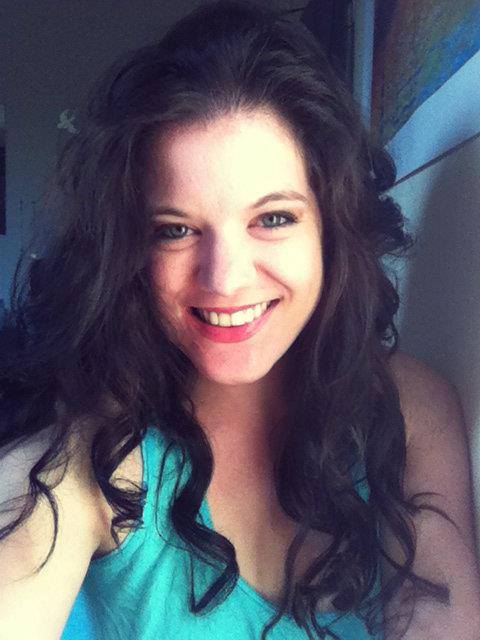 Amy Hartle is the Editor behind Two Drifters, and author of Do You Love Me? How To Stop Seeking Reassurance in Relationships, a book on reassurance seeking. While her name often is found beside the title of "Relationship Expert", she knows that becoming an expert on love and relationships will be a lifelong challenge. But, she is a passionate student of the subject, fully dedicated to learning all she can about relationships, connection, and intimacy, and nurturing her own marriage along the way.
Amy lives in North Carolina with her husband Nathan, and son Malcolm. When not working on websites or traveling the world, the Hartles can be found cuddling, reading, and hanging out with their cats.